Introduction
Lost Vape is one of the most recognizable brands around the vaping scene, and best known for their high-quality Paranormal, Therion and DNA mod kits. And then they burst into some decent pod vapes, such as the Prana, Orion, Orion Q, Quest Series and Lyra Pods. Recently, Lost Vape has just released a powerful Grus Mod, which has many highlights to talk about.
The Lost Vape Grus mod comes with an adjustable output range from 5-100W and extensive temperature control options, which is perfect with a sub-ohm tank. Let's take a look at the Lost Vape Grus and see why it's rapidly becoming one of the most popular mods on the market.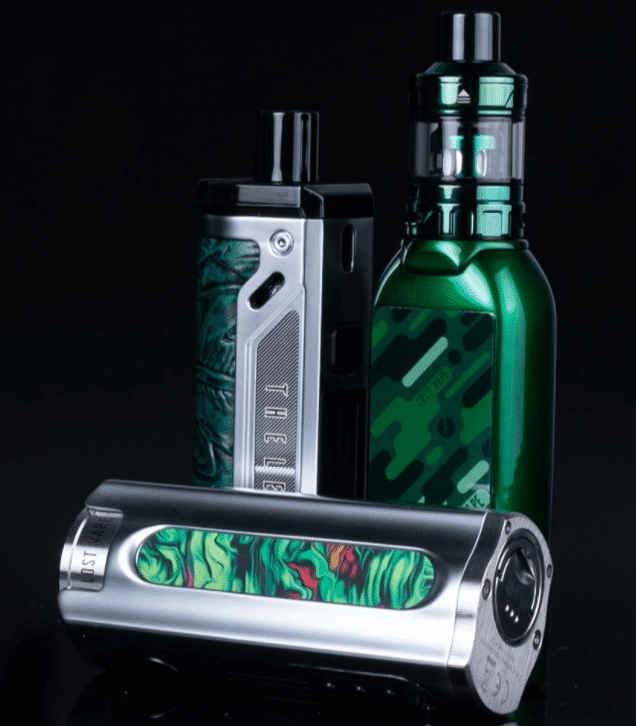 Build Quality and Design
The Lost Vape Grus Mod comes with a high-end looking and eye-catching appearance. The mod features a suitable size of 94.6mm tall, 40.5mm in length and 30.5mm wide. It boasts weighty at 176g and feels solid and well-built when holding in the hands. The Grus mod is made of durable zinc alloy and comes in stainless steel, gunmetal and black finish with various decorative accents. You can choose from colourful resin panels or carbon fiber on each side of the body. The firing button sits in a suitable position for both thumb and finger firers.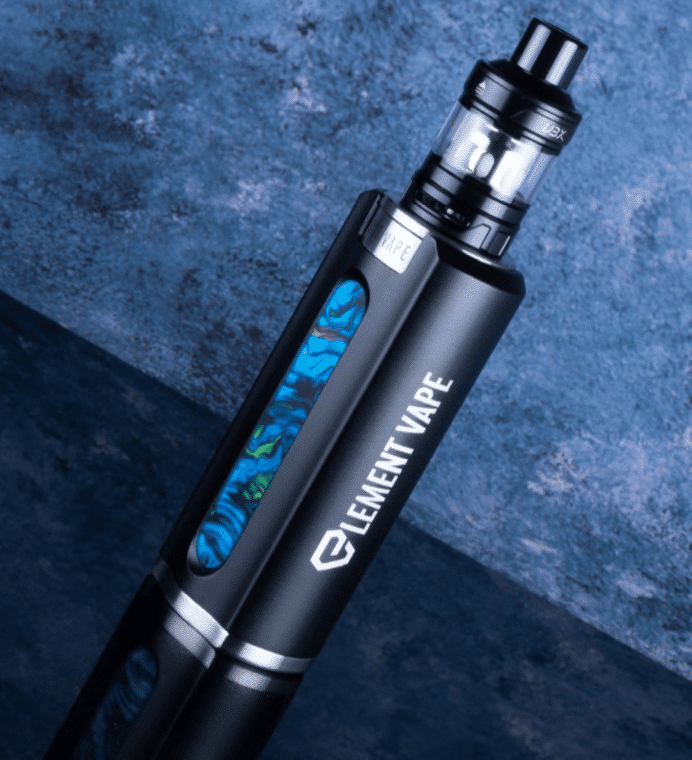 The Grus mod has an 0.96-inch display screen with a slight curve. It is easy to read and display the vape information you need. It also comes with six colour options so you can change the theme from blue, yellow, white, red, green, and purple. The Grus is compatible with 21700/20700 battery or 18650 battery with an adapter. It utilizes a screw-in battery cap with buttery smooth threading and three small vent holes. It can charge via a USB-C port with 2A fast charging. On the top of the Grus Mod, there is a large 510 plate with a slight bevel around the edge. It can fit a 30mm atomiser. I tested this mod with the Aromamizer Plus V2, which looks stunning.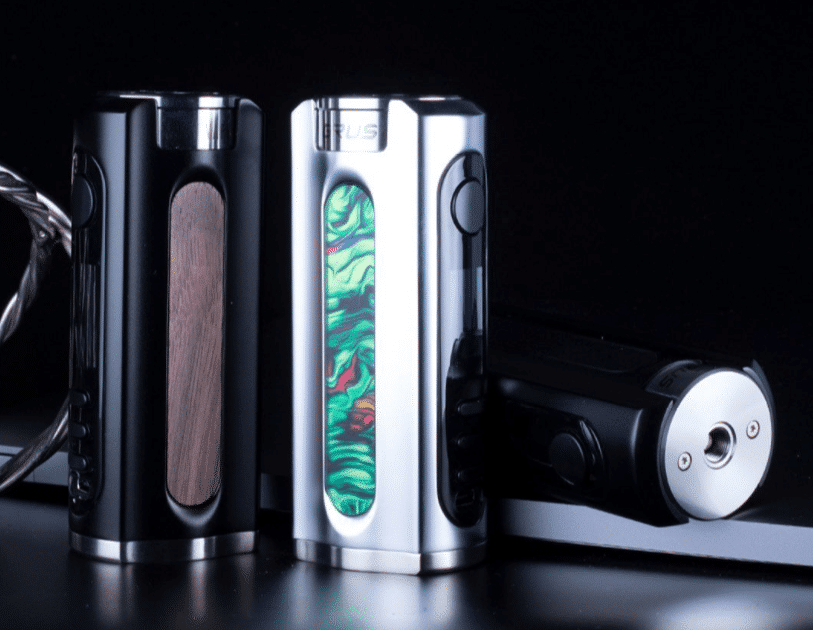 Lost Vape Grus Operations
Turn On/ Off: 5 clicks of the Fire button
Change Color Theme: Hold Selection button
Adjust Voltage/ Wattage / Temperature: Up/ Down buttons
Clear Puff Counter: Press Down and Selection Button together
Change Power Mode: 1 Click of Centre button highlights Power Mode
Lock / Unlock Adjustment Buttons: Press Up and Centre button together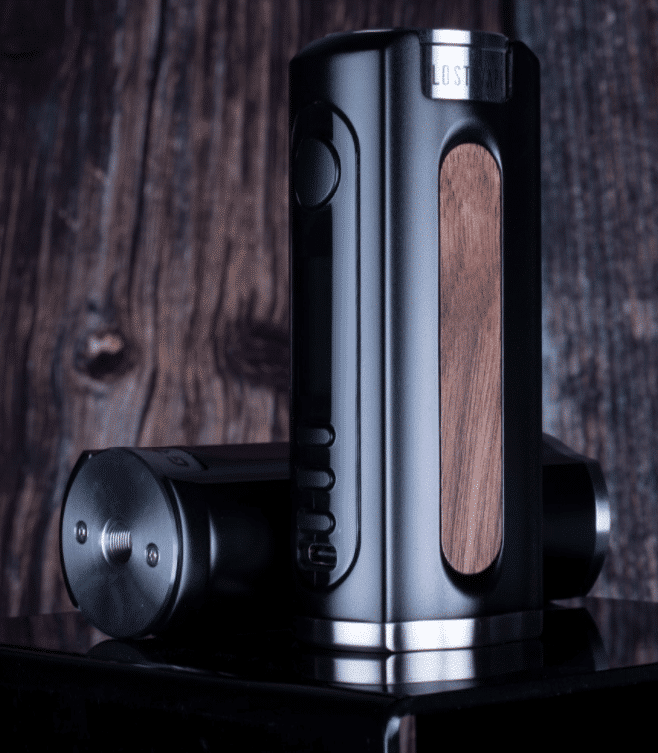 Functions and Features
Powered by a powerful Quest chip, the Grus features several modes including variable voltage, variable wattage and temperature control mode for stainless steel, titanium and nickel. I started with the variable wattage mode, which fires instantly when pressing the fire button. Under the TC mode, there were no dry hits when using a stainless steel dual coil in the Aromamizer Plus V2. Honestly speaking, the temp control mod on this device is pretty basic and you cannot input your TCR values. If you are a big fan of temp control user, it might not be a great option as it lack of adjustments. I have been using a single fused clapton in an RTA with 0.32ohms, the 21700 battery can last a full day.
Verdict
Overall, I have nothing to complain about the build quality of the Grus mod. It has been one of my favourite single battery mods thanks to its pretty straightforward operation. It comes with stylish finishes and feels solid in the hands. It has a 510 connector that can accept a 30mm tank. If asked would I recommend it? To anyone, the answer is absolute YES. If you are looking for a powerful single-cell mod with the simple functions, you are going to love this Grus mod.
 
We'd like to hear from you. Have you tried the Lost Vape Grus 100W Mod? How was your experience with the device? Let us know in the comments below.