Introduction
The Pulse V2 Mod is Vandy Vape's latest offering crafted in collaboration with Tony B. Compared with the previous Pulse mod kits, the Pulse V2 comes with a better design and a string of improved functions. The new squonk box mod accumulates the advantages of its predecessors, and adopts the same waterproof technology as the Jackaroo 70W pod mod and Swell 188W mod. It utilizes a bottom fill for the bottle, so that it could be fixed in right where it should stay. The bottle also stands aligned with the 510 base, solving potential toughies like the juice might be transferred from one side to the other.
The mod is compatible with four coils set at different resistances, each of which is recommended to match a different wattage range to achieve ideal vaping. Vandy Vape has long been well known for its manufacturing of hardware and accessories. We reviewed its Kylin Mini V2 RTA before, and its build quality just made us wow. You can read the review below and find out more details of the new product.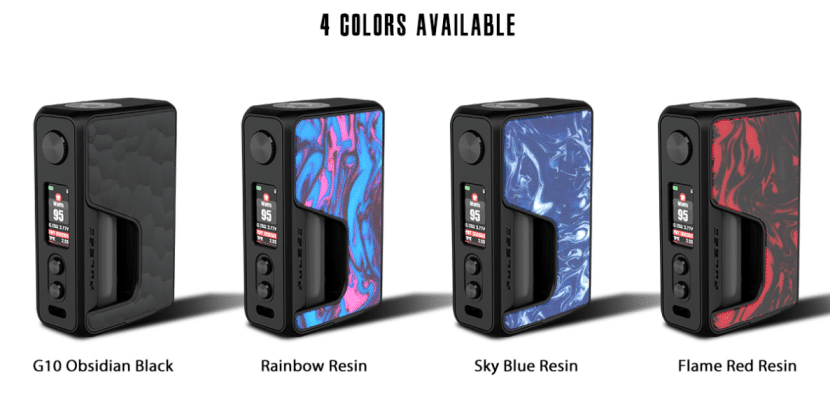 Build Quality and Design
The Vandy Vape PULSE V2 remains fairly compact with its overall measurements being 82.3 mm by 54.7 mm by 28.4mm. A simple and minimalistic design covers this device as there are clicky and responsive an intuitive button and two adjustment buttons. The chassis is constructed of ABS Nylon that provides durability. The entire construction is quite impressive and the machining is top-notch.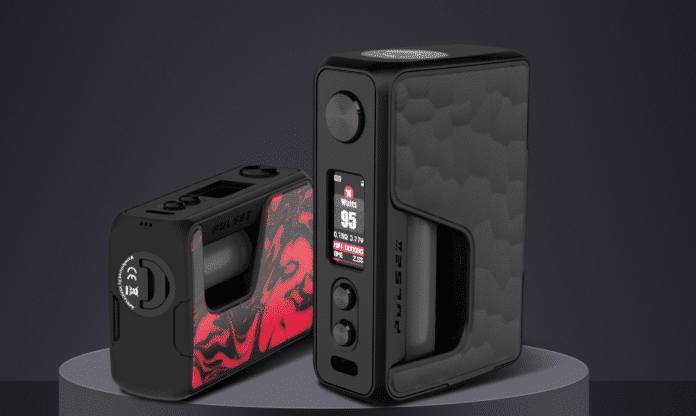 The Vandy Vape PULSE V2 Squonk Box Mod utilizes the PCBA waterproof, which offering a simple way to clear the vaping device. If your device is accidentally stained by brine, fume, butter, juice, jam or dust, you can just take off the battery and feel free to wash it.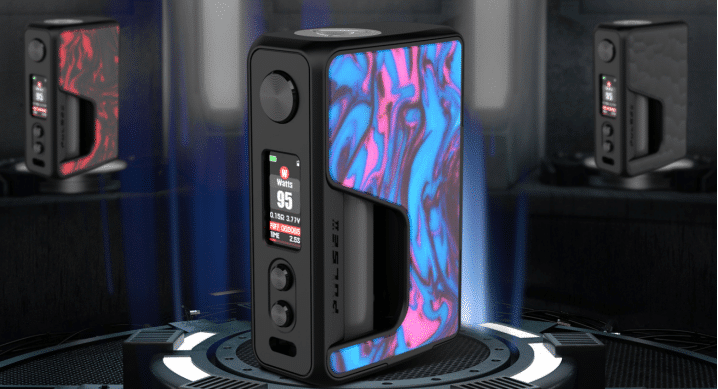 Functions and Features
The Vandy Vape PULSE V2 Squonk Box Mod is an ultimate squonk mod, which aims at providing a premiere combination of ease of use, and a rich flavor ecosystem with a striking chassis. It is capable of 5 to 95W of output and 0.5 to 6.0V of the input voltage. It comes with high performance and provides multiple modes to offer the best vaping experience, such as Power Mode, Bypass Mode, Voltage Mode, TC-NI Mode, TC-SS Mode and TC-TI Mode.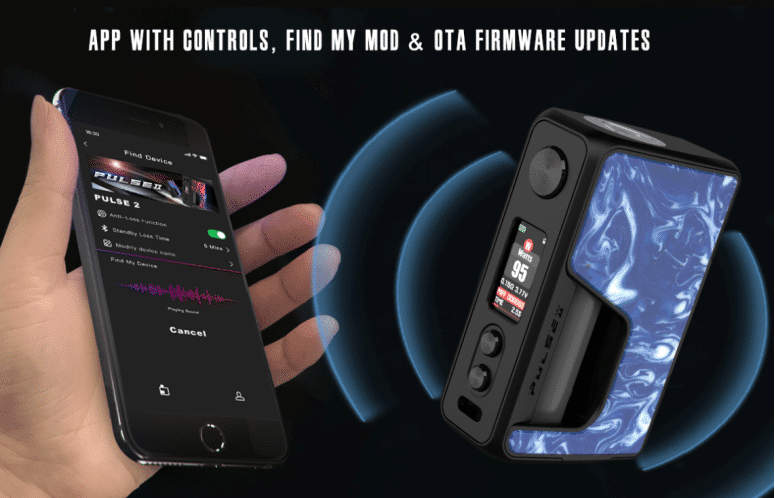 How to set function on the application:
Enter the function menu, select icon to enter the setting options, use "+" and "-" buttons to switch in sequence, use the fire button to turn the function on or off. The green bar means to turn on and the grey bar means to turn off.
BP: BYPASS mode;
ARR: Auto Resistor Renew;
TC: Temperature control mode;
VOLT: Voltage regulation mode;
APP: Disconnect from the app while the device turned off.
FIR: The fire button will still work when the LOCK function is turned on;
the fire button will stop working when the LOCK function is turned off.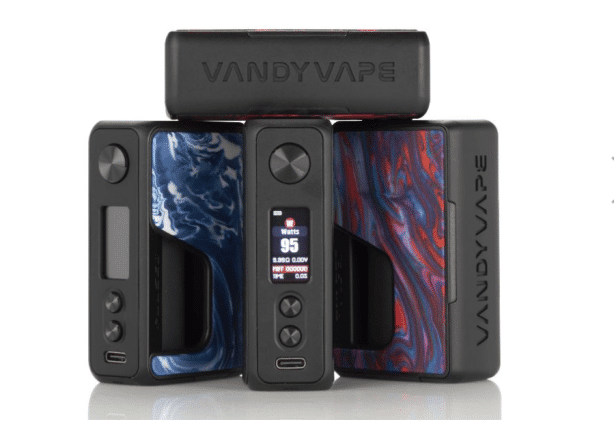 Adopted a leakproof squonking system, the squeeze bottle fits directly underneath the 510 connection, and can be filled by unthreading the cap at the base of the device. It is compatible with Mesh V2 RDA, which features a 24mm diameter deck and with a 32.4mm top cap so that can be used for DTL vaping. It is available in four options:
0.12 Ohms SS316L M Coil (recommended wattage: 50W – 70W)
0.15 Ohms A1 Mesh Coil (recommended wattage: 50W – 65W)
0.15 Ohms Ni80 M Coil: (recommended wattage: 55W – 70W)
0.15 Ohms Dual M Coil: (recommended wattage: 45W – 70W)
It also provides 6 protections: Short Circuit Protection, Overheating Protection, Low Battery Warning, Open Circuit Protection, 10 Seconds Cut-off, Overcurrent Protection.
Battery Performance and Charging
Vandy Vape PULSE V2 95W Squonk Box Mod is compatible with a single 21700, 20700 or 18650 battery to keep you going all day long. Charging is done either via an external charger or USB-C.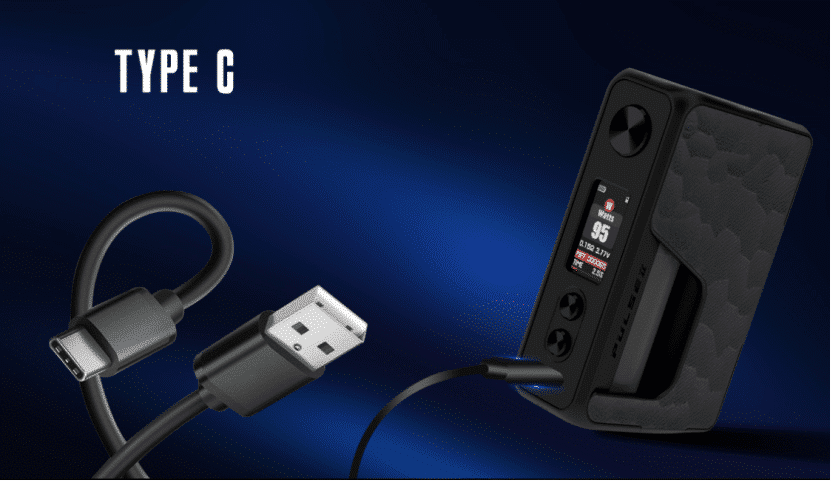 My Final Thought
Vandy Vape PULSE V2 is a lightweight squonk mod with excellent performance. This is the ultimate mod for those looking to get into squonking or loves a fine-tuned squonking system. What do you think of the Vandy Vape PULSE V2? Share your thought in comments.