Compact, colorful, and promising an amazing flavor experience, Hyppe Max Flow disposable vapes certainly seem to be a winner on all fronts. Marketed as a great choice for new vapers who are quitting their smoking habit, and also for experienced vapers looking for a flavorful and simple solution for use on the move, can these disposable vapes really live up to expectations?

We tried them out so you don't have to! So read on and discover what we thought about the device and plenty of Hyppe Max Flow flavors.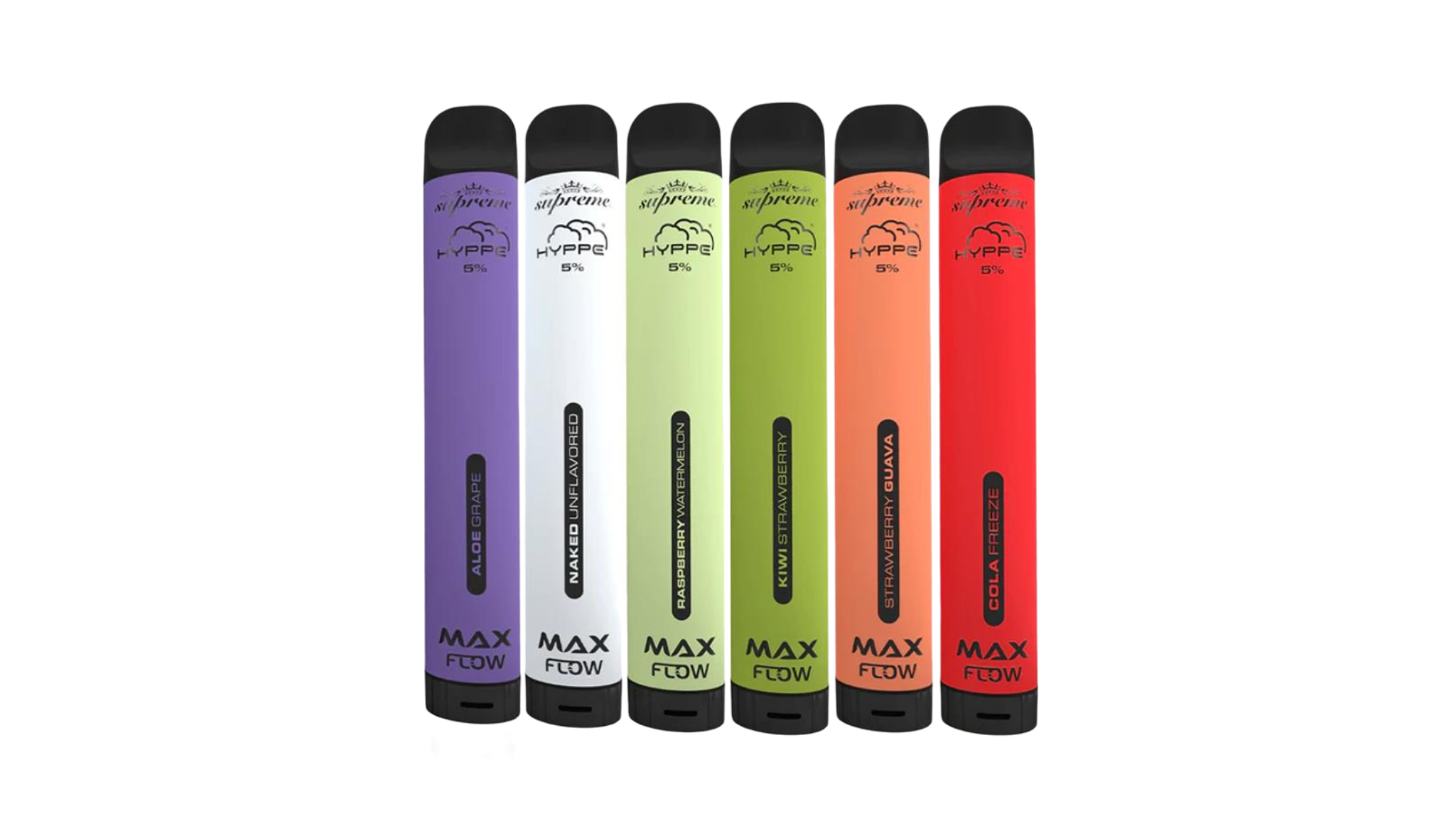 Specs
E-Juice Capacity: 6mL
Nicotine Strength: 5%
Battery: 900mAh
Puff Counts: Approximately 2000
Extra Feature: bottom airflow control ring
Hyppe Max Flow Flavors
Of course, when it comes to disposable vapes, flavor is always going to be a top priority, and that's something that this brand doesn't compromise on. You'll certainly have no lack of options when you choose Hyppe Max Flow flavors as there are no less than 24 different options.
Do you love candy inspired flavors? Fruity vapes? Or what about soda tastes? Whichever is your jam, you'll find one here to suit.
A full list of the available flavors is below:
Raspberry Watermelon
Peach ICE
Watermelon Peach Pear
Strawberry Apple Watermelon
Strawberry Banana
Mighty Mint
Strawberry Lemonade
Guava ICE
Chewy Watermelon
Guava Pineapple Orange
Guava Strawberry
Banana Freeze
Blue Gummy
Gummy Teddy
Lush Freeze
Aloe Grape
Strawberry Freeze
Naked
Strawberry Gummy
Red Energy
Red Apple Guava
Aloe Orange
Cola Freeze
Let's take a closer look at some of the best Hyppe Max Flow flavors: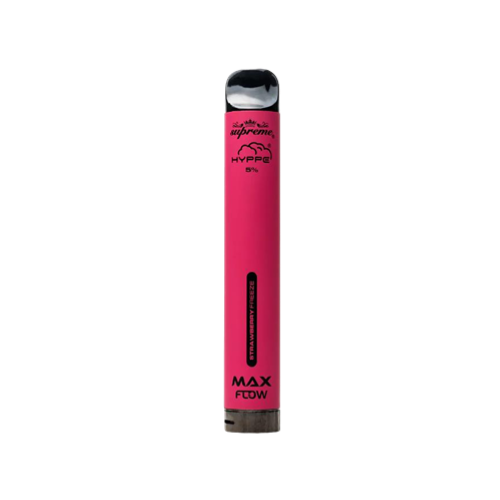 Strawberry Freeze
 5/5
Bringing to mind the delicious summer goodness of a strawberry ice pop, this fruity vape combines the juiciness of a ripe strawberry with a blast of menthol to cool you down.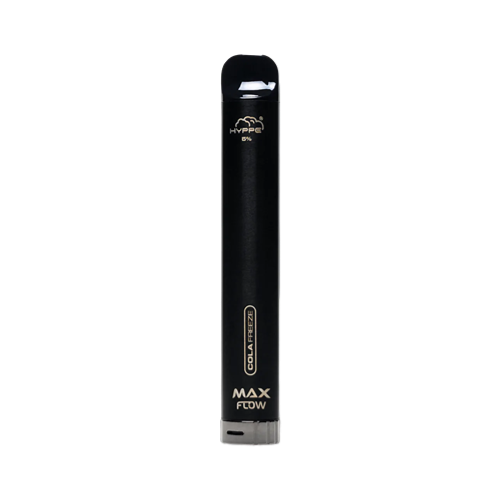 Cola Freeze
 5/5
Cola flavored vapes have long been a popular choice, but this one adds a new dimension with a menthol icy blast on the exhale.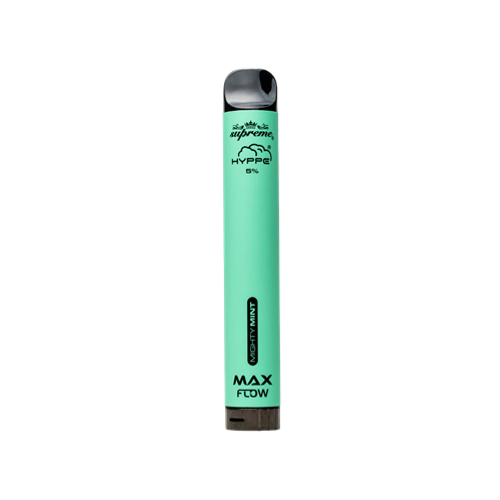 Mighty Mint
 4.8/5
If you're a fan of old school traditional menthol, you're sure to love Mighty Mint with its icy minty goodness that will tantalize your tongue.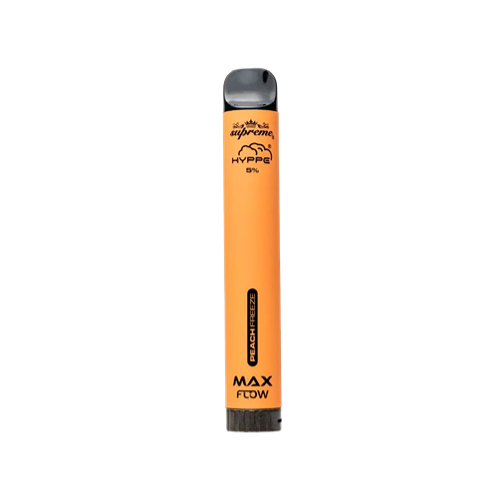 Peach Ice
 4.6/5
Combining the warm juiciness of a ripe peach with a menthol blast on the exhale, this is a wonderfully refreshing vape to start your day.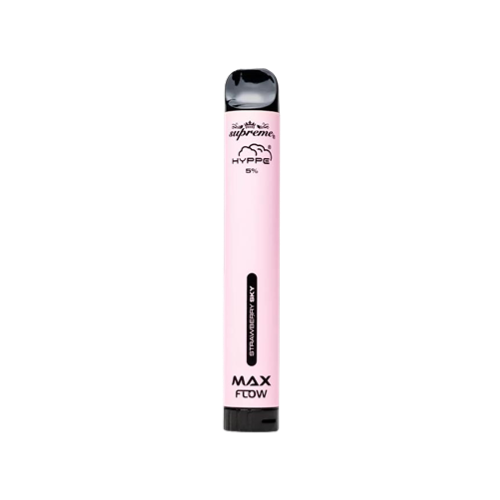 Strawberry Gummy
 4.5/5
A twist on traditional strawberry vapes, this flavor takes on a more candy-inspired strawberry taste, not unlike strawberry laces.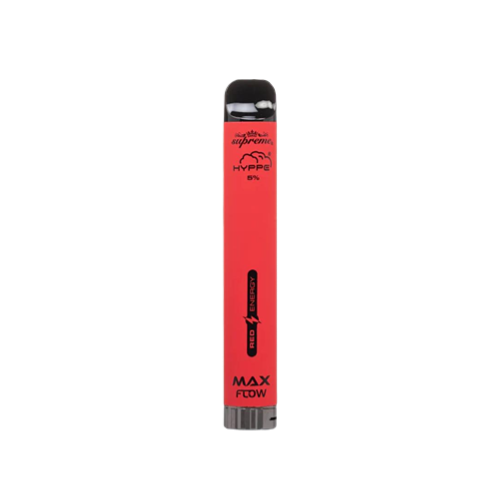 Red Energy
 4.4/5
If you're a fan of energy drinks, you're going to love this vape with its energy drink inspired hit.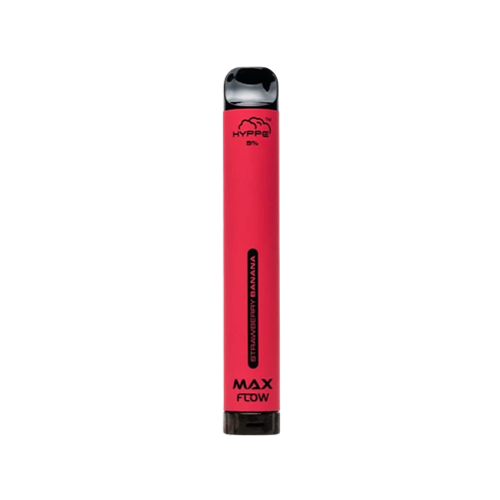 Strawberry Banana
 4.3/5
The perfect pairing, this flavor combines the creaminess of tropical banana with the juiciness of a ripe strawberry for a flavorsome concoction.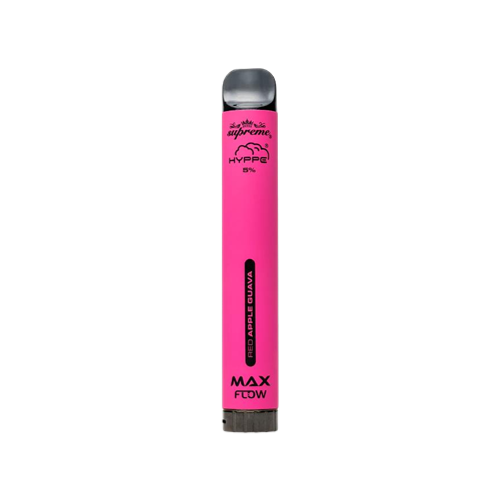 Red Apple Guava
 4.1/5
Rather than the sour apple flavor that many other disposables boast, this vape is deliciously sweet and fruity thanks to the hit of tropical guava.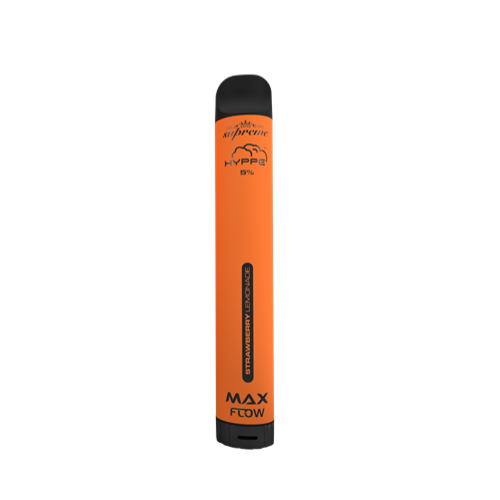 Strawberry Lemonade
 4.1/5
The perfect soda inspired taste, this classic strawberry lemonade vape is tangy, fruity, and juicy – perfect for everyday vaping.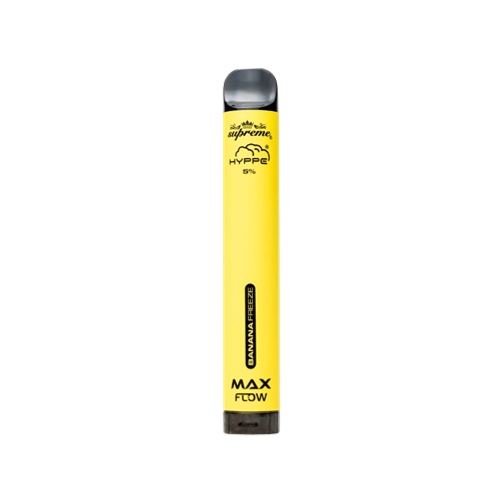 Banana Freeze
 4/5
The slightly synthetic taste of banana candy is paired with a hit of menthol on the exhale that will tingle your tastebuds.
Design & Quality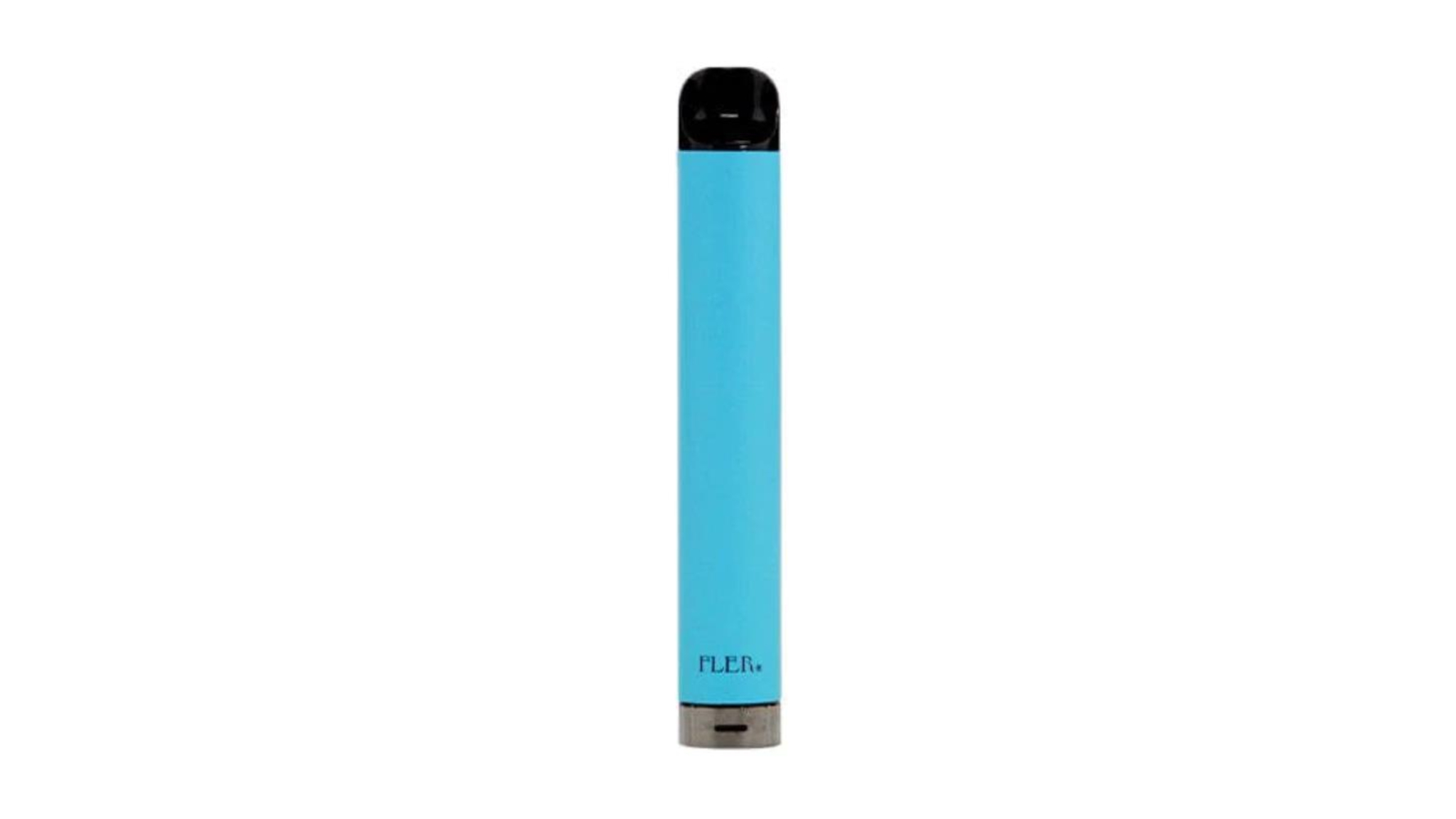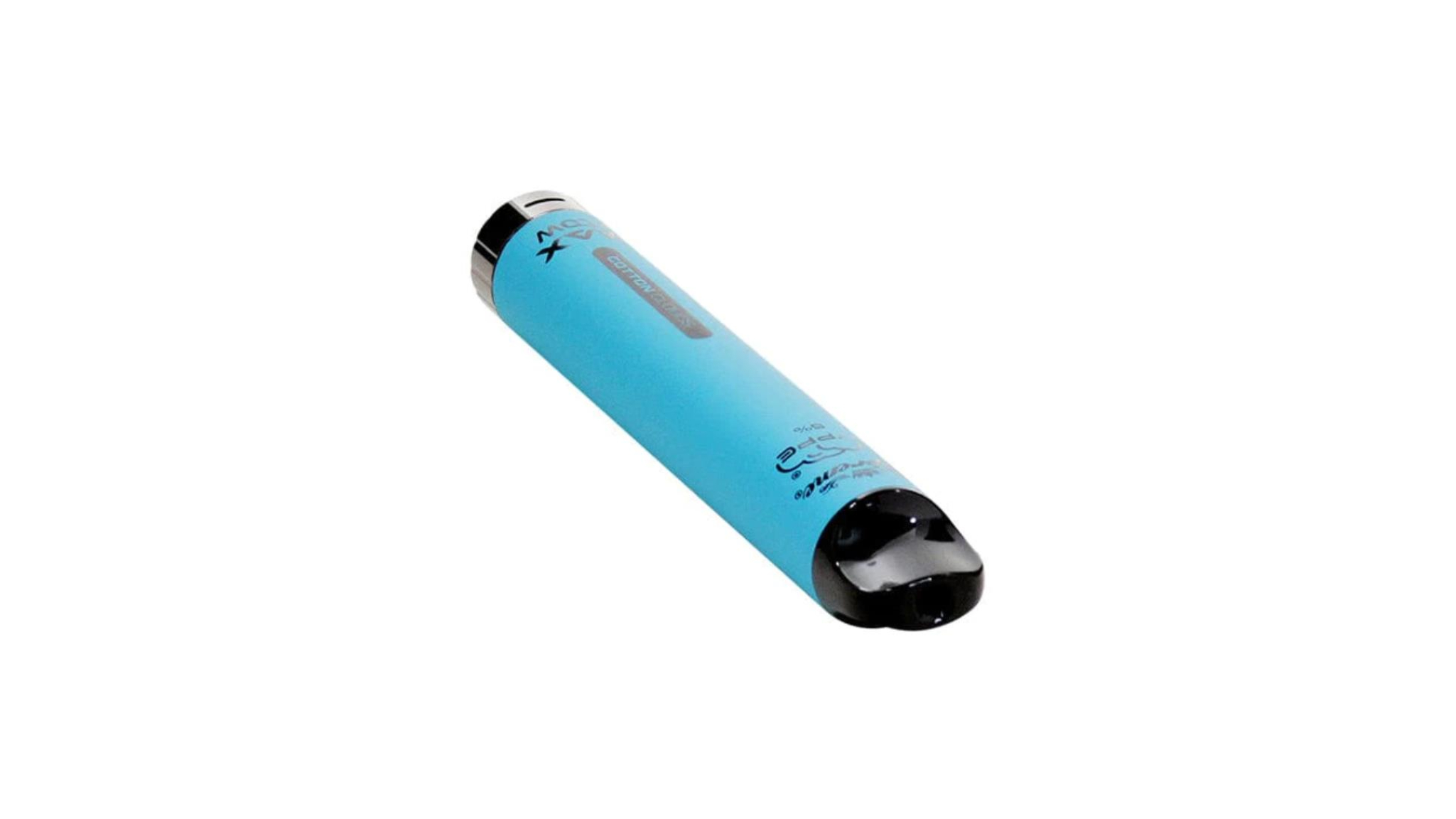 Previous
Next
The Hyppe Max Flow disposable has a shape and size that is almost identical to many other similar disposable vapes on the market today. Cylindrical in design, it's the ideal shape to pop into your pocket for use on the move. Of course, it's also compact enough to use anywhere.
Bright and colorful, these vapes really stand out and catch the eye for all the right reasons. And as they're sturdy and robust, they didn't leak during our review period, nor be damaged when we dropped them to the ground.
Another allure of the Hyppe Max Flow is its adjustable airflow control ring placed at the bottom of the device. This slender device allows us to tweak the air amount to our liking easily.
Battery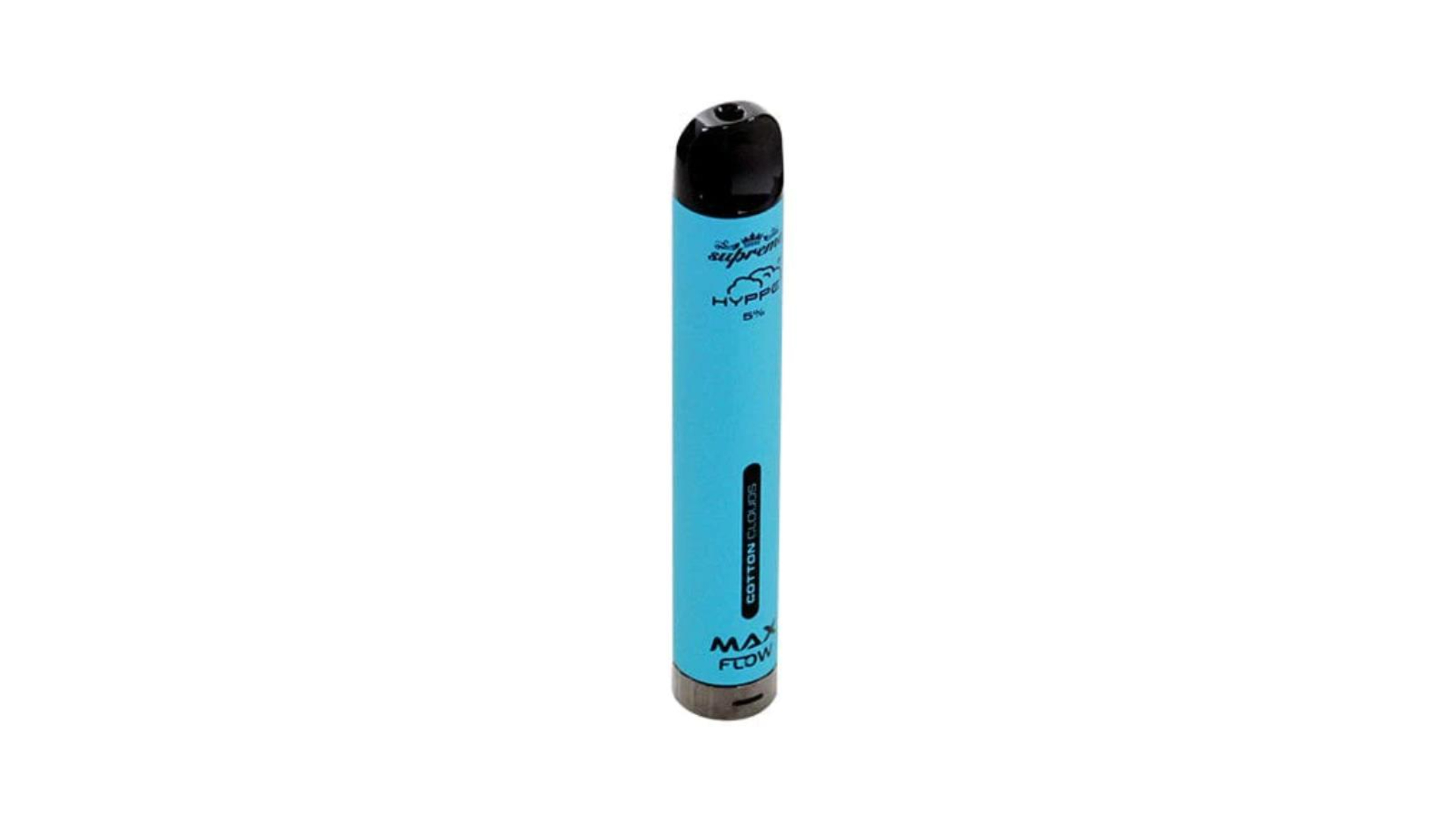 The 900mAh battery integrated into the design of the Hyppe Max Flow disposables isn't the most powerful out there, but it's certainly powerful enough to last. You'll get as many as 2000 puffs out of each one of these vapes – plenty to keep you going. There's no ability to recharge these vapes, but that surely means greater convenience.
Performance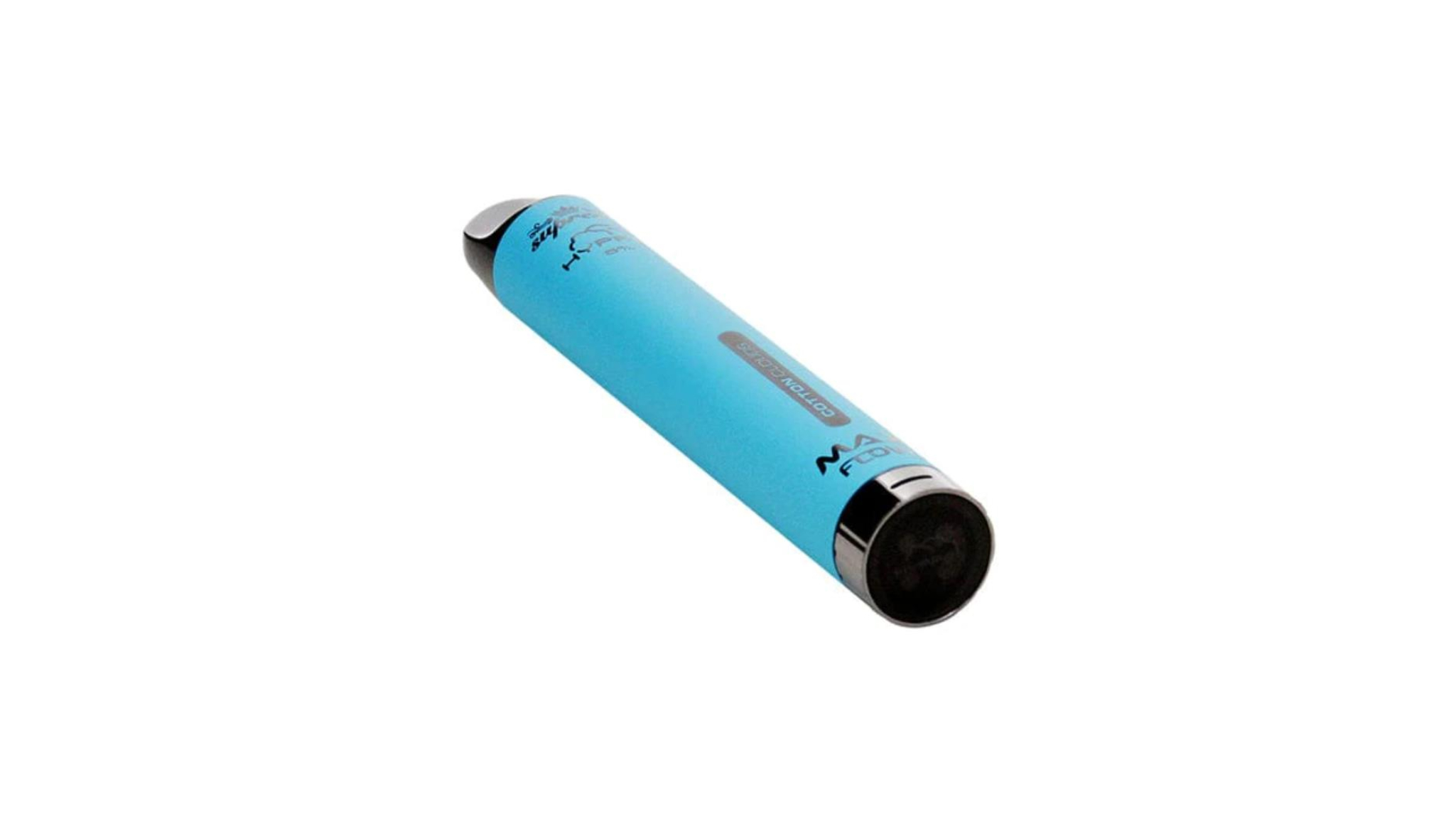 Each Hyppe Max Flow disposable boasts a large e-juice capacity of 6ml as well as a 5% nicotine strength making it a great choice for anyone new to vaping trying to quit smoking. We enjoy a smooth vaping experience with these nifty little devices, packed with plenty of flavor.
Thanks to the adjustable airflow integrated into this device, we also have some control over the vaping experience – that's something that not all disposables provide and it's a welcome addition to these models. All in all, each puff delivers excellent flavor and the nicotine hit is wonderfully satisfying right to the end of the battery life.
Price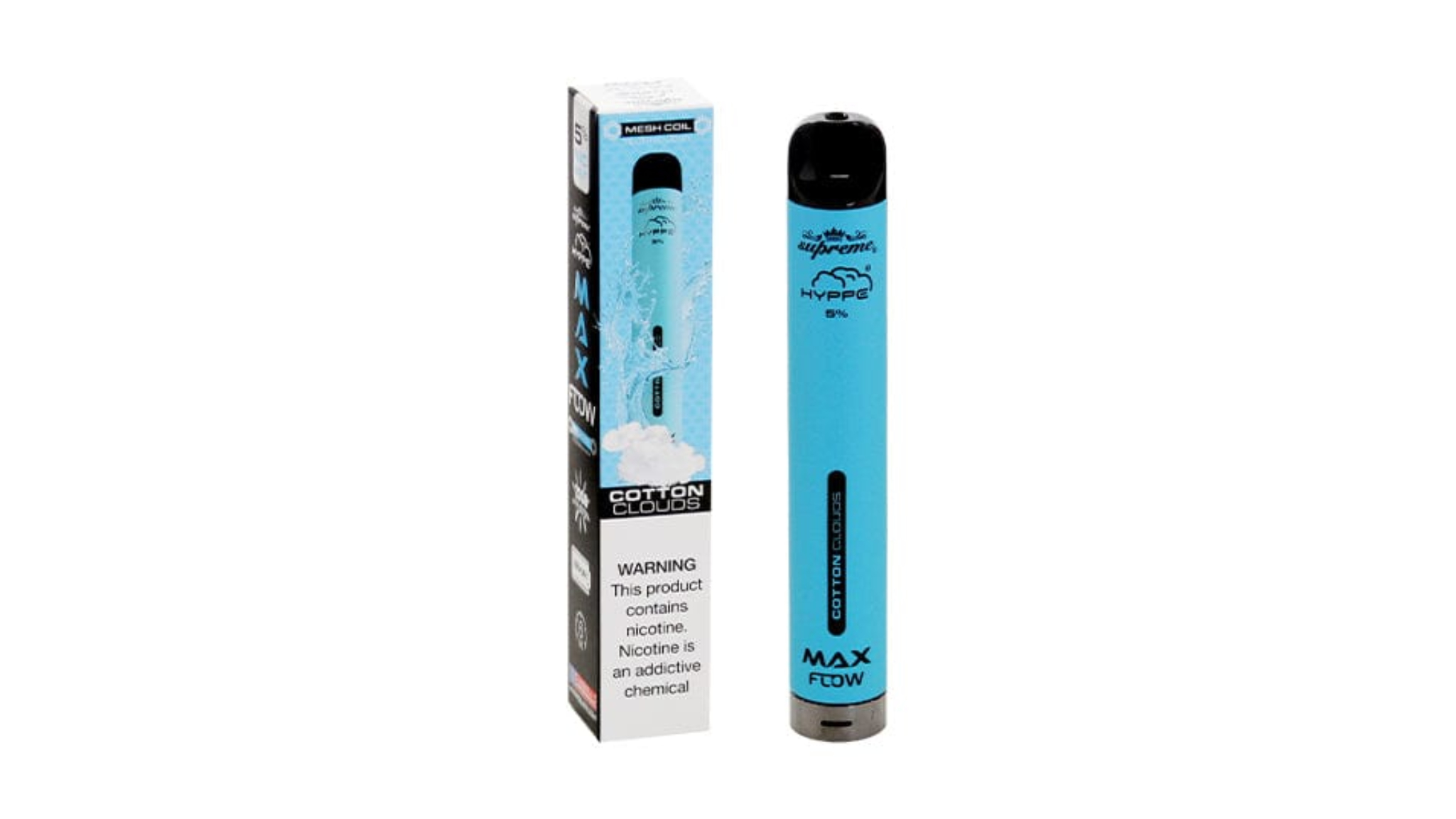 Hyppe Max Flow disposable vapes offer good value for money. If you compare these vapes with similar products delivering an identical amount of nicotine and available in similar flavors, you get at least 500 more puffs for your money.
These are at the more affordable end of the market and, while they aren't the cheapest disposables, for the quality of their performance and the impressive array of flavors, you won't be disappointed in your purchase.
Verdict
From newbie vapers getting to grips with their first disposable device while trying to give up regular cigarettes to seasoned vapers on the go looking for a convenient option while traveling, Hyppe Max Flow vapes are a great choice, and they won't hit you too hard in the pocket. Colorful, attractive, and the ideal compact size for use while out and about, these disposables deliver a strong performance and enough nicotine hit to satisfy even those who are just transitioning from smoking.
If you're looking for a range of reliable disposable vapes that allows you to experiment with an enormous variety of different flavors, you've certainly hit the jackpot with Hyppe Max Flow. There are so many different options to pick from, with such a spectrum of choice from candy to soda and from menthol to fruit that you're sure to find something to suit your taste and maybe to broaden your horizons too.
Of course, the fact that these vapes are attractive to look at, comfortable to hold, and simple to use is just another reason to give them a try!