Whether you're new to vaping, or a seasoned veteran, you must've noticed "sub-ohm" is a hot word on everyone's lip. Regardless, not every vaper knows what the word exactly means. If that's you, good, we'll get you covered in this post.
Sub-ohm vaping, as the name suggests, is when you vape on a coil with resistance lower than 1 ohm. Any tanks using pre-made sub-ohm coils we call them sub ohm tanks. When connected to a solid vape mod, best sub-ohm tanks can pump out enormous clouds no else compares, coupled with flavor and hits just as great as RDAs and RTAs. Additionally, as their coils are one-off, it spares the hassle of DIY building.
With years of trying and testing sub ohm tanks, our expert team wants to share with you those truly proven one worth buying this year. If you're interested, read further down the page!
# 

Uwell Valyrian 3 Sub Ohm Tank
8ml big e-juice capacity

Press-open top cap

All compatible coils are meshed
Valyrian 3 Tank is equipped with Pro-FOCS flavor testing technology, it delivers enhanced flavor and satisfying clouds. Say goodbye to inconsistencies and enjoy a new level of enjoyment. Features self-cleaning technology, minimizing maintenance hassles. Its innovative design prevents condensation buildup for a smooth, hassle-free vaping experience.
With a generous 6ml e-juice capacity, enjoy long-lasting vaping without frequent refills. It is backward compatible with Valyrian II coils for convenience.
The package includes two new coils designed for the updated tank, unlocking refined flavor and impressive vapor production.
#

WOTOFO nexMINI Sub Ohm Tank
WOTOFO are always known for manufacturing top-rated sub ohm tanks. Its nexMINI Subtank is definitely their best one so far! The tank holds up to 4.5ml e-liquid, coming with the trouble-free top fill system. Its bottom AFC slot offers six air holes allowing for precise control over vapor. Besides, it's also the key to nexMINI's surprisingly fabulous flavor. The tank is 25 mm in diameter and compatible with two WOTOFO mesh coil.
This iTank is Vaporesso's award-winning tank offering with formidable construction. It's outfitted with a cavernous 8ml glass tube to house lots of vape juice on one top-up. The GTi coils coming with it show amazing craftsmanship, really in a class of its own. What's more, Vaporesso iTank is a bottom airflow system tank with fully-adjustable air slot. We've got the sub-ohm tank working with Vaporesso Gen 200 and Target 200, turning out it can handle both of them very well. The tank keeps banging out wonderful flavor and big clouds.
#

Geekvape Zeus Sub Ohm Tank
Geekvape Z, or Geekvape Zeus sub ohm tank, features a 26mm diameter and 5ml e-liquid capacity. It has a top airflow on the outside to avoid leakage through and through, while using an internal top-to-bottom airway like its other Z-series counterparts to enhance flavor delivery. The sub-ohm tank come with two mesh coil choices. It ditches two fill ports to make for simpler top fill.
The FALCON KING sub-ohm tank by Horizon Tech measures 25.4mm in diameter, and houses 6ml e-liquid. It introduces Horizon's latest phenomenal coils, the 0.38ohm M-Dual Mesh coil and 0.16ohm M1+ Mesh coil, to deliver second to none vapor production. The Falcon King has a slide-open top cap allowing for easy filling, and a press-fit coil installing mechanism to make replacement a real breeze. Its bottom airflow slot, coupled with those improved coils, turn the sub-ohm tank into a real flavor machine.
Among all SMOK's tank line-ups, the TFV16 sub-ohm tank comes with biggest diameter (32mm) and e-juice reservoir capacity (9ml). It elevates the tank base to get more air into it, thus capable of chucking out really huge clouds. TFV16 utilizes a slide-to-fill mechanism and adds a button to lock the top cap. The update eliminates any spillage or leaking concerns when you top up this tank. An AFC ring with dual slots rests on the bottom section of the tank. As the slots are specially widened, the sub-ohm tank can surpass any of its predecessors in producing vibrant flavor and spilling clouds.
What are Sub Ohm Tanks?
Sub ohm tanks refer to any vape tanks using low-resistance pre-made coils and running on high-powered mods. To further define "low resistance," it means a coil falls under 1 ohm. These tanks support big airflows, and always get considerable power supply from mods they connect to, thus capable of pumping out gigantic and dense vapor. They are ideal go-to devices for cloud chasers.
MTL tanks: Through narrowing down the mouthpiece and restricting airflows, this type of tanks is meant for MTL draws, like what we usually experience in cigarettes. For this reason, they better fit newbies who would like a smooth transition from smoking to vaping.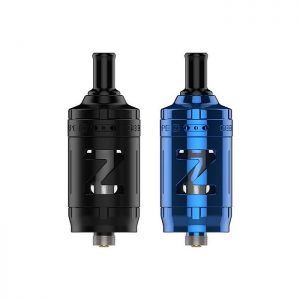 Sub ohm tanks: They're outfitted with coils less than 1 ohm, and thus compatible with very high-watt mod machines to spill enormous clouds. Opposite to MTL tanks, these tanks allow vapers to inhale vapors directly into their lungs. This is a vaping style called DTL (direct-to-lung). As a good performer in vapor production, sub-ohm tank is avidly embraced by experienced vapers.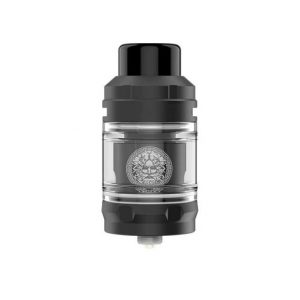 Rebuildable atomizers: Usually abbreviated as RBAs, they're the tanks featuring the highest level of customization. DIY lovers will like them as they need users to build coils. Lots of vapers also believe, RBAs outperform any other tanks in vapor amount and flavor delivery.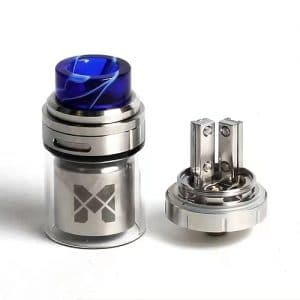 Which Vape Tanks Should You Choose?
MTL Tanks vs Sub Ohm Tanks

In short, MTL and sub ohm tanks mean different styles of vaping—MTL and DTL. Both are really self-explanatory. MTL vaping is when you keep vapor staying in your mouth for a moment before drawing it into lungs. While DTL vaping represents the way vapers inhale vapor directly into lungs with no pauses.
DTL vapers might use MTL tanks sometimes in a mixed way. While not every MTL vaper can adapt to DTL draws from the very start. It's not that tough though. To take DTL draws, you'll be like taking in a big breath, and letting vapor go straight into your lungs.
RBAs vs Sub Ohm Tanks

Some pro vapers believe if you're skilled at building a right coil, RBAs is a definite winner over sub ohm tanks. In essence, that's a battle between pre-built coils and DIY coils. However, whether we admit it or not, sub-ohm tanks are stepping up their game these days, such as introducing well-crafted mesh coils massively. Some manufacturers have released as satisfying use-and-throw coils to rival manually built ones.
So the fact is, best sub ohm tanks could produce the same great huge clouds, flavors and hits as RTAs. Just be mindful that you should pick products only from trustworthy brands and stores.
But anyways, there do exist some differences between sub-ohm tanks and RTAs. Sub ohm tanks save you from lots of hassles. And if you don't care about paying more for pre-made coils than built ones, feel free to get them. For those who don't hate coil builds and want more control and less costs, RBA is the right way to go.
How Long Does a Sub Ohm Tank Last?
With regular maintenance and cleaning, you can rock a same sub ohm tank for years. But if you're talking about how long its coil lasts specifically, that would be one to two weeks on average. Actual lifespan of coils can vary greatly, depending on the build quality and how properly you use it.