High VG vape juice is suitable for vapers looking to achieve massive clouds. High VG vape juice has been a huge hit thanks for its milky clouds and variety of flavours. There are various high VG e-juice brands on the market, and it is still hard to find the best pure VG e-liquids. Luckily we have made a list of the best High VG vape juice flavours on the market. Check out the best High VG e-liquids:

Vape Craft Inc.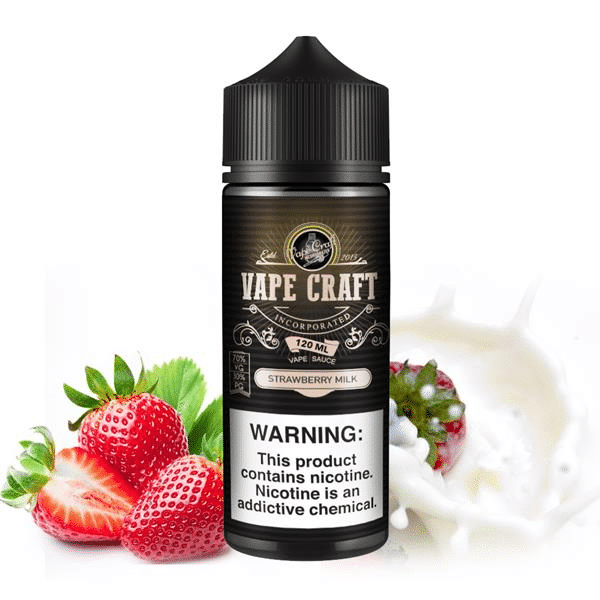 Vape Craft Inc, a budget brand, is known for creating some of the best premium vape juice blends with high-quality ingredients. Their creamy dessert flavours are welcome by most of the cloud vapers, like the French Vanilla Cheesecake and OMG So Good. They are also known for fruit, tobacco and great-tasting candy flavours like Fruity Rings and Fruit Fusion. They are available in a 70/30 VG/PG ratio in 0, 3, 6 and 12 mg nicotine and come in 120 mL bottles. Vape Craft has an all-day vape for everyone
Dinner Lady Premium E-liquids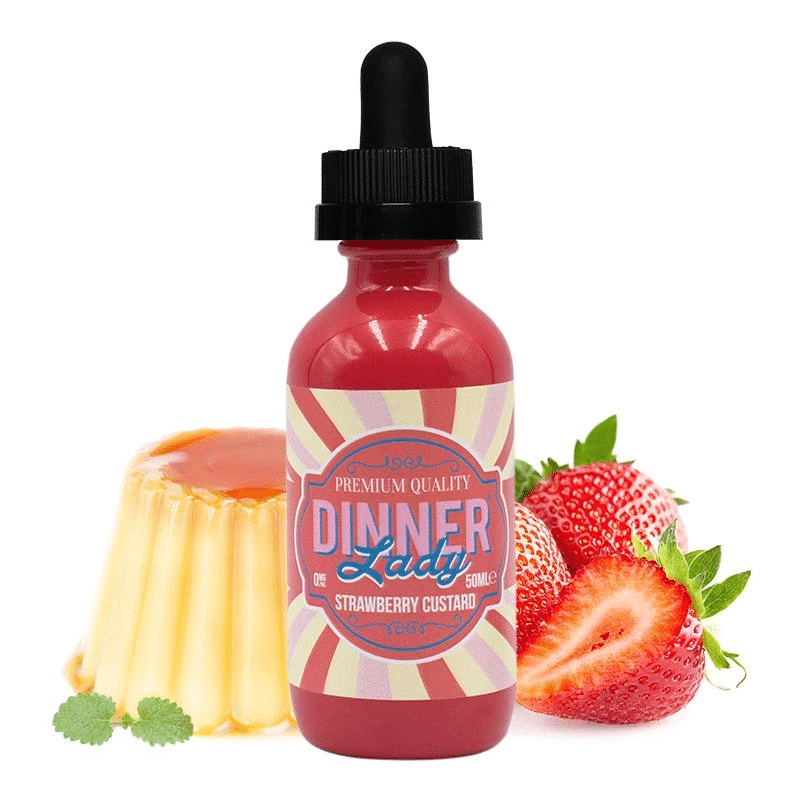 Dinner Lady has earned its name in the high-quality E-liquids for years. They provide various delectable and high VG flavours from an exotic fruit, pastries, tobacco, and cool beverages. Some tasty flavour like Strawberry Custard, Blackberry Crumble and Lemon Tart you will fall in love with from the first draw. Dinner Lady vape juices are superior accurate, delivering smooth hits and dense clouds. All of the flavours are available in 70/30 VG/PG ratio.
Bear Vape Co.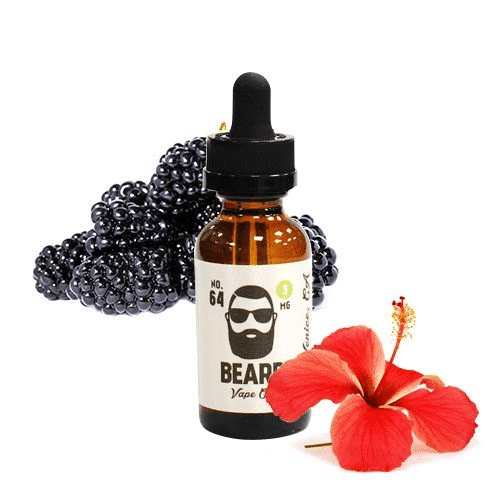 Beard Vape Co has been one of the most well-known and popular brands in the vape juice market. They have done a decent job to provide diverse e-juices varying from 70/30 VG/PG ratio to 85/15 VG/PG ratio for dense clouds. They offer a wide range of flavours from complex beverages to savoury desserts. Some of the iconic flavours like #24 (salted caramel malt), #51 (custard) and #64 (blue raspberry and hibiscus) appeal many vape enthusiasts. Their max VG flavours in a 70/30 VG/PG ratio hit the market for tasty flavour and clouds.
Mid Vapor Red Line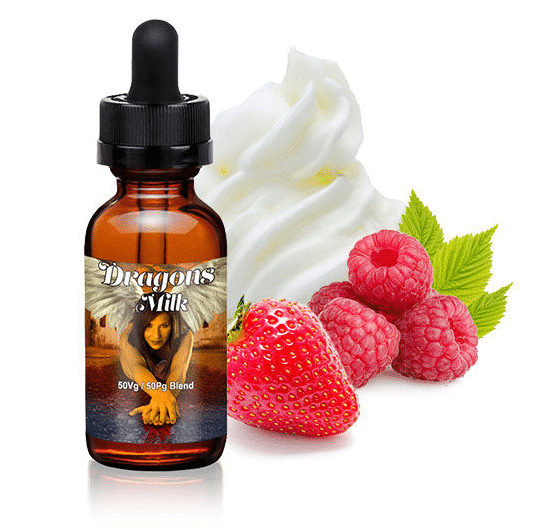 Mig Vapor has a multi-flavour selection e-juices. Red Line is an exclusive, max VG ratio e-juice series that full of unique flavours, large cloud sizes and lesser throat hit. For example, the Dragon's Milk E-Juice features an exotic taste, offering notes of pomegranate and ends with natural raspberries and cream flavours. The Dark Angel E-juice a combination of herbs and fruits. There are a total of seven different flavours in the Red Line class of e-liquids. All Red Line products come in 20/80 PG/VG and 0%, 0.3%, 0.6% nicotine strengths in 30ml bottles.
Jam Monster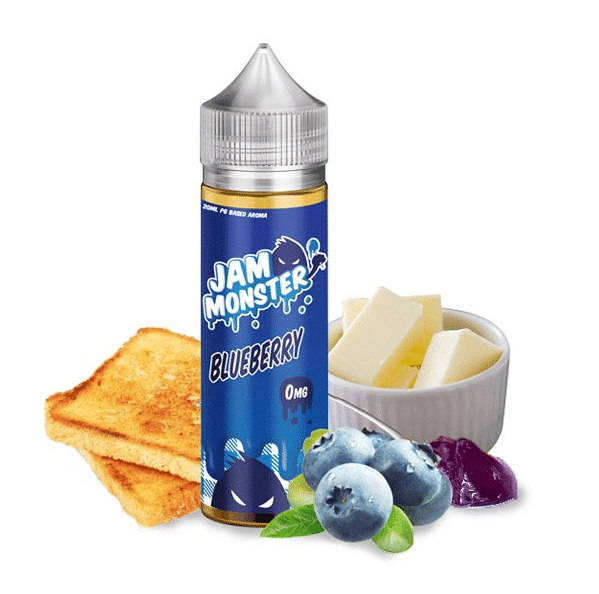 Jam Monster is one of the most beloved vape enthusiast brands, offering unique flavour blends that consistent with a unique flavour profile. If you are sweet juices and dessert lover, their must-try flavours like unique fruit jam, butter, and toast E-juices might just become your new favourite high VG vape juices. Some iconic fruit jams like Blueberry Jam, Classic Strawberry Jam and Apple Jam provide tasty flavours and clouds. All of the flavours come with 75/25 VG/PG ratio in 100 mL bottles, and available in 0mg, 3mg and 6mg nic strengths or with 24 or 48 mg nic salt.
What is High VG Vape Juice?
The major ingredients of vape juice (e-juice) are vegetable glycerin (VG), propylene glycol (PG), nicotine (or not), and flavorings. The ratio of VG:PG would affect the vapor production and your throat hit experience. High VG vape juice refers to having a high VG proportion in VG:PG ratio. Usually, vape juice of 70:30 VG:PG ratio is what we call high VG vape juice. In the market nowadays, the most seen 3 levels are shown below.

*This is just a simplified chart for you to understand the basic features of how VG and PG would affect your vaping. The real vapor and throat hit and flavor would differ according to the output power, coil resistance, airflow and etc.
What is High VG Vape Juice used for?
For the performance, high VG vape juice is best suited for sub-ohm vaping. If you are looking for a large amount of cloud that can even be full of your room, high VG vape juice is an ideal option for you.
What Vapes are High VG Vape Juice For?
Now that we know high VG vape juice is made for sub-ohm vaping, we can narrow the vape types into the followings: vape mods or pod mods with sub-ohm tanks (including RTAs, RDAs, RDTAs). It can't be used for mouth-to-lung (MTL) or low power vapes such as pod systems and disposable vapes. The reason is that with higher VG, the liquid would get more viscous and would burn the coil.
Vape mod with sub ohm tanks can offer large airflow and high power, that can maximize the vaporization of high VG juice. Therefore, high VG vape juice and vape mods with sub ohm tanks are perfect duo. The former enables vapers to have big clouds, and the latter provides high power to make it possible. s
Is high VG Juice better? What is the best VG for vaping?
This largely depends on however your vaping preference is. As we mentioned above, high VG juice is suitable for those who vape for large clouds and smoother vaping. However, some prefer MTL and enjoy the throat hit brought by nicotine and they don't care about the vapor amount at all, so they choose 50 VG or high PG e-liquid.
How High Can the VG be? Is 100% VG good?
Some vapers are sensitive/allergic to PG and want to avoid propylene glycol as much as possible, so they prefer to choose the max VG vape juice. There is 100% VG in the market. 100% VG vape juice, in general, is tasteless and nicotine-free. The role of PG in e-liquid is to carry nicotine and flavorings. Nicotine and flavorings dissolve in PG and thus vapers will have fruity, milky, icy, tobacco, and dessert-like flavors, throat hit sensation, and nicotine satisfaction.