Mouth-to-Lung vaping was out of vapers' sights for a while when direct-to-Lung vaping got popular years ago. In recent years, it is back again with a ton of easier, simpler, and smaller MTL vapes such as disposable vapes and pod vapes. However, for vapers, MTL vape tank is still their first choice when it comes to MTL vaping. MTL vape tanks are great for various types of vapers. If you are eyeing up MTL tanks, we have some recommendation for you. Check them out with us.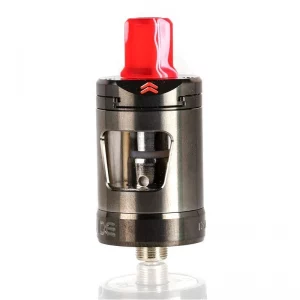 Best for Beginners
Child-proof
Top-filling system
Bottom airflow
Large coil options (the entire Innokin Z-coil line)
Comfortable mouthpiece
Reason to List:
Innokin Zlide MTL tank houses up to 2mL e-liquid. The compatible coil is a 0.45Ω kanthal coil, which is suitable for power range of 13-16W. The see-through juice window enables us to check the coil and vape juice clearly and easily. Filling is also simple and clean. Just slide the top cap to another side, you can fill your tank via the large filling hole. While filling, you can also check the juice level easily from the glass tube.
From filling to building to using to cleaning, everything with Zlide MTL tank is beginner friendly. With the 0.8Ω mesh z-coil from Innokin, we were able to create great flavor and nice throat hit. It was more of a loose MTL.
Vandy Vape Berserker Mini V2 MTL RTA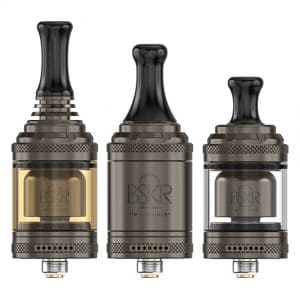 Best for Intermediate Vapers
22mm diameter
Top-filling system
Easy-to-build
Nice MTL vaping
Air tubes for accurate airflow control
Reason to List:
If you are not satisfied with the premade coil in vaping market, RTA is what you can go for next. Vandy Vape Berserker Mini V2 MTL RTA tank is a great option. There are 8 air tubes in the package, allowing us to adjust the airflow precisely for 8 levels. The building of Berserker Mini V2 tank is also simple and friendly to new users. No shaking hands holding the clapton anymore. Just insert the coil legs into the post holes, screw them tightly, and cut the legs into appropriate length. It's all done!
There are 3 types of drip tips. The shapes of them are pretty much the same. The difference is the length, which enables the different travel length for the airflow. You can therefore get different vaping experience.
Reason to List:
Zenith was released before Zlide. It still remain as one the best MTL tanks for several reasons. First, the top filling design is unique. The juice flow is also controled when you open your fiilling hole by twisting the top cap. So when you are filling, the juice won't go into your coil while filling. Second, there are two types of MTL drip tips. One is with a curve and one is without. I personally prefer the one with a curve because the curve can fit my lips very well, giving me a comfortable position.
No matter it's the 0.8Ω coil or the 1.6Ω coil, the flavor was greatt. We prefer to have the airflow closed a bit to create a tigher draw when MTL vaping. If you want a loose MTL, you can use the 0.8Ω coil and adjust the airflow to your liking.
Aspire Nautilus 2S Vape Tank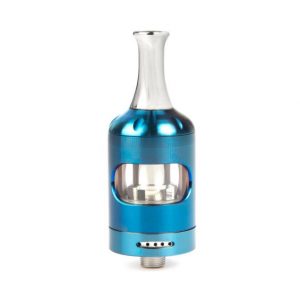 Why We Like It
Child-proof
Sleek and smooth design
Top-fill system
For RDL and MTL (comes with 0.4Ω and 1.8Ω BVC coils)
Reason to List:
Unlike the other tanks we recommended, this Aspire Nautilus 2S MTL tank is made of stainless steel including the drip tip. It is a versatile tank. The coils come in the package are 1*0.4Ω for DTL and 1*1.8Ω MTL. However, we actually got a RDL using the 0.4Ω coil and the extra drop tip prodivded for DTL. The flavor, without any other words, was great. One thing we didn't like that much was about the shiny finish which was easy to leave fingerprints and oil trace.
What is Mouth-to-Lung? What's the Difference Between MTL and DTL?
Mouth-to-lung (abbr.MTL) is type of vaping style. When vapers are vaping, the vapor would go in the mouth first and then you inhale it to the throat and then lung. The name pretty much explains how the vapor flows. The vaping style is experienced as tight draw, smaller vapor, and obvious throat hit, which is similar to tobacco smoking.
DTL is the abbreviation of Direct-to-Lung. You inhale the vaporized e-liquid directly into your lung. It's like taking a deep breath. DTL vaping enables vapers to have larger cloud, smoother taste, and less throat hit.
What is Mouth-to-Lung Vape Tank?
In DTL vape tanks, a 510/810 drip tip is commonly seen. Also, to produce massive cloud, sufficient airflow is a must for DTL tanks. Power is also an important part. You can find 2-4 posts that can accommodate more coils in an RDA tank.
Mouth-to-Lung vape tanks are made for MTL vaping. They should satisfy some requirements to provide decent tight draws, including appropriate airflow, narrow drip tip, and nice resistance. We will explain more below:
Appropriate Airflow:
MTL requires smaller airflow compared to DTL. Therefore, the MTL tanks are usually made with a much narrow or slimmer shape than DTL tanks to reduce the airflow. Moreover, the chimney is then made slimmer which is to guarantee less airflow is entered
Coil Resistance:
If you are familiar with the ohm's law, you might already know the role of coil resistance. MTL tanks usually have only 1 coil at resistance of above 0.6Ω or even 1.0Ω. This can be simplified as that the higher the ohm is, the higher the resistance you will feel when vaping.
Narrow Drip Tips:
A narrow drip tip is also to reduce the too much vapor from coming to your mouth. You will then experience stronger throat hit. Also, the shape enables vapers to easily inhale through lips, thus, to form a nice puff.
Why Mouth-to-Lung Vape Tank?
MTL vaping simulates the tobacco smoking. It's suitable for various types of people, for example, former smokers who want to quit smoking, vapers who want higher nicotine intake in one puff, new vapers (since DTL vaping requires some learning), and vapers who want stronger flavors etc.
MTL vapes are quite popular nowadays. For instance, refillable/prefilled pod systems and disposable vapes sprang up. They offer quick and convenient options for users, especially those who are new to vaping. However, MTL vape tanks are more versatile compared to those "throw-after-use" and "plug-to-play" devices since they are used on vape mods. Vape mods have more features such as TC mode, bypass mode, and other modes for vapers to customize. Vapers can enjoy the smoking-like vaping without sacrificing the multiple functions in mods with the MTL vape tanks.
How to Use a Mouth-to-Lung Vape Tank?
It's quite simple to use a MTL tank. The difference between using a MTL tank and a DTL tank is just how you vape it.
Here is an easy guide for you to start:
Build your coil (if you are using a pre-made coil, simply put the coil into the tank)
Drip drop the vape juice at your choice (remember to use vape juice that's made for MTL vaping) and let it wet your coil.
Fill your tank and let it set still for 15-30 minutes.
Check the recommend wattage range of the coil you used.
Turn on your mod and start with low power.
Gradually add watts to your preferred range
Pros and Cons of a Mouth-to-Lung Vape Tank