Although TASTEFOG as a brand has been around since 2018, it isn't one of the best known brands in the West. Based in China, this vape company is located right in the heart of Shenzhen, a city that is home to many e-cig manufacturing businesses, and over the years, it has developed a range of high-quality vapes that have proven to be popular with vapers in its home country and beyond.
There are several products in TASTEFOG's line-up, but two of the most recent launches are their iLites, which offer 600 puffs and their QUTE devices which offer 800 puffs. So, what should you expect from these two devices? Which is better? And which one is right for you? Read on to find out more.
Product Details: TASTEFOG iLite vs TASTEFOG QUTE
iLite 600Puffs
E-Juice Capacity: 2ml
Battery: 400mAh
Nicotine Strength: 2%
Puff Counts: 600
QUTE 800Puffs
E-Juice Capacity: 2ml
Battery: 550mAh
Nicotine Strength: 2%
Puff Counts: 800
There's a great choice of flavors in both varieties.
TASTEFOG iLite come in 15 options including passion fruit, menthol, strawberry ice cream, strawberry kiwi, pink lemonade, blueberry, mango, milk tea, grape ice, kiwi passion guava, green apple, pineapple peach mango, watermelon ice, banana, and strawberry ice. There's something for everyone in the range, from classic fruits to traditional menthol and from beverage to dessert-inspired combinations, all with 2% nicotine salt.
TASTEFOG QUTE vapes come in 10 options including Strawberry Kiwi, Monster, Blue Razz Ice, Kiwi Passion Fruit Guava, Lemon Mint, Grape, Green Apple, Triple Melon, Watermelon Ice, Triple Mango – perfect if you're a fan of fruit or beverage-inspired flavors. Again, these contain 2% nicotine salt for a satisfying throat hit.
With its round, chunky cylindrical shape, the TASTEFOG iLite vape is colorful and eye-catching thanks to the bright design of its body. Each flavour comes in a different color, so you can see at a glance which one you're vaping.
Lightweight, compact, and comfortable to hold thanks to its pleasant matte rubber finish, these disposables won't disappoint in terms of good looks. Even better, they come with a cool crystal diamond design at the base which boasts colorful LED flashlights in seven colors for an extra touch of style.
Meanwhile, TASTEFOG QUTE vapes have a more subtle and elegant design. Their stylish black body may have the same cylindrical shape as the iLite, but the sophisticated colour and the attractive images that show at a glance which flavour you've selected make these disposables just a little more upmarket than their sibling product. Like the iLite, the QUTE also has a matte finish that makes it pleasant to grip and hold in the hand.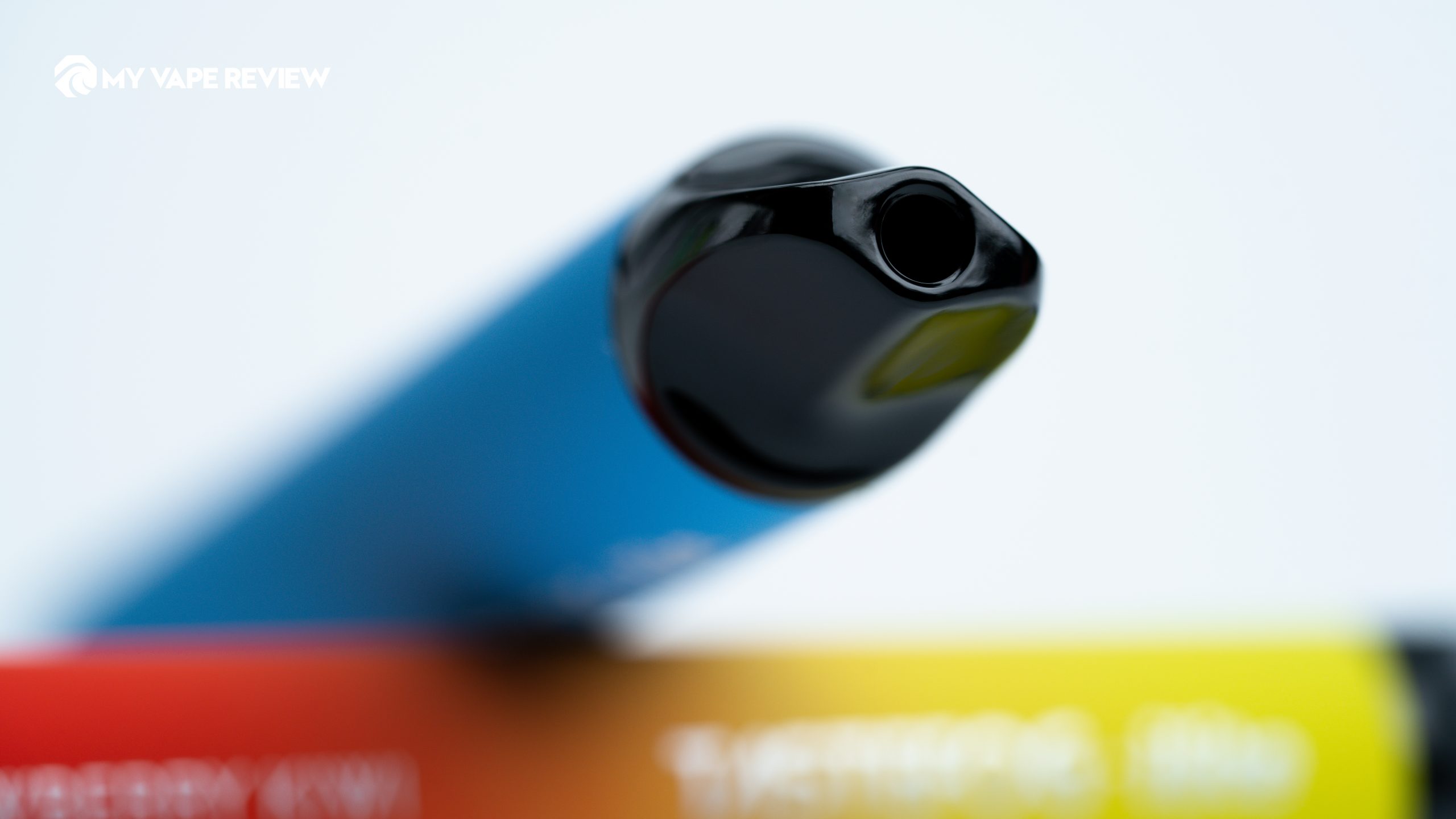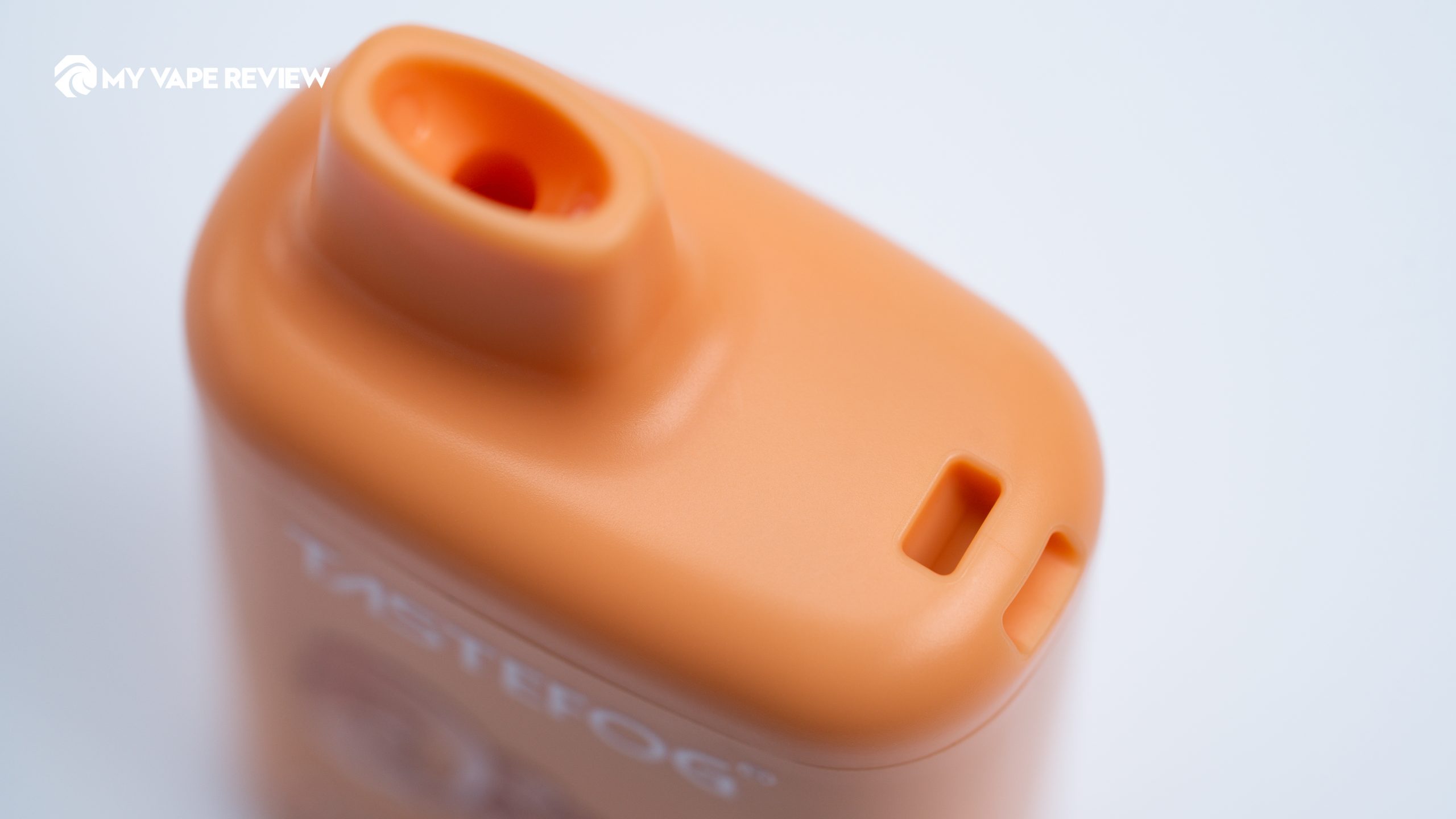 Both devices come with the flat and comfortable mouthpiece that is easy to use.
When it comes to simplicity, you can't beat these two TASTEFOG devices. They're designed with practicality in mind, and they do exactly what you'd expect of them. There's no unnecessary bells and whistles here – you just draw on the mouthpiece and vape! There are no settings to fiddle with and no modes to choose from.
It's simplicity at its finest. Both devices have also been through over 15 rigorous inspection and testing procedures, so you can be confident that you're choosing a safe and high-quality product.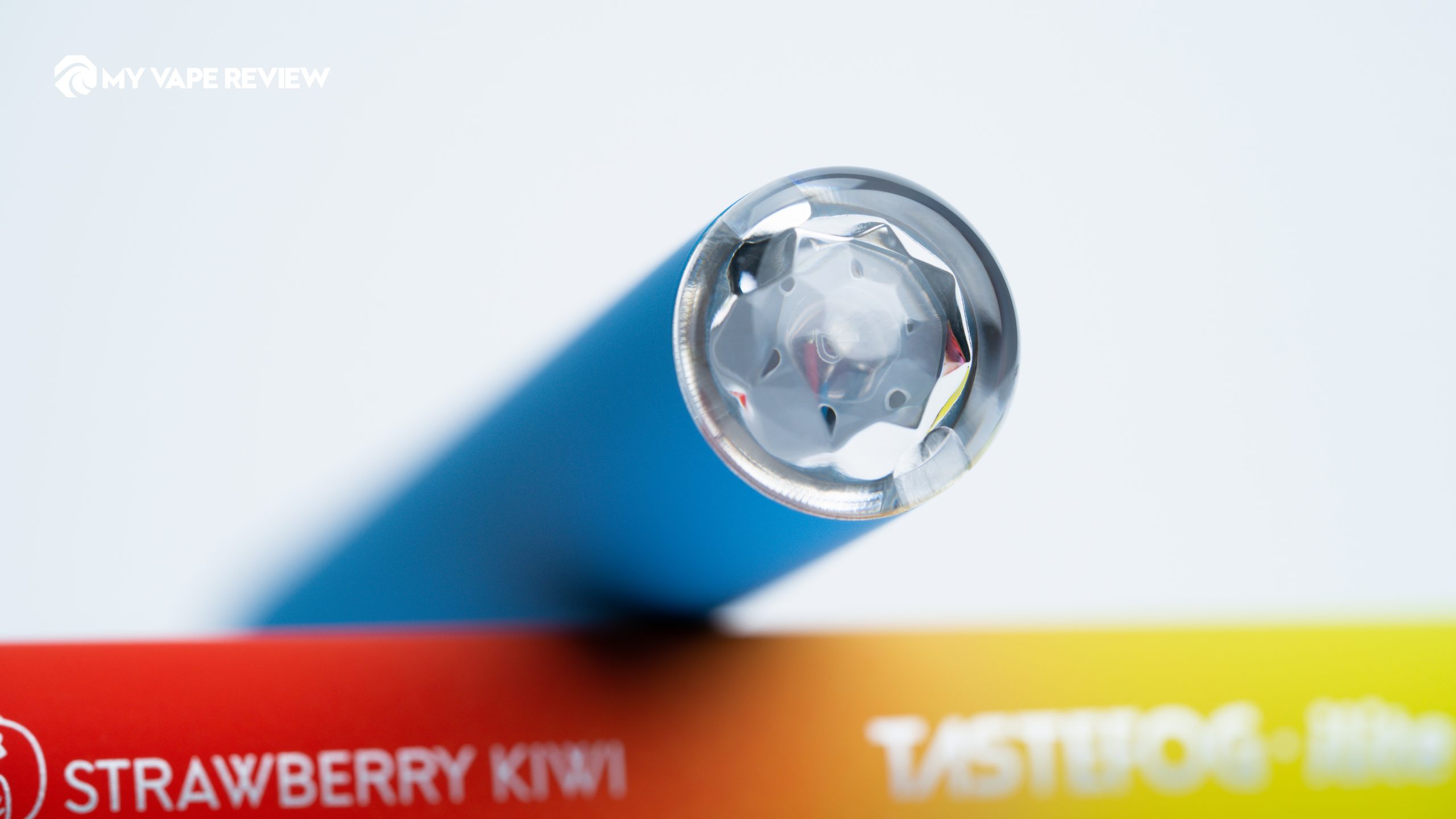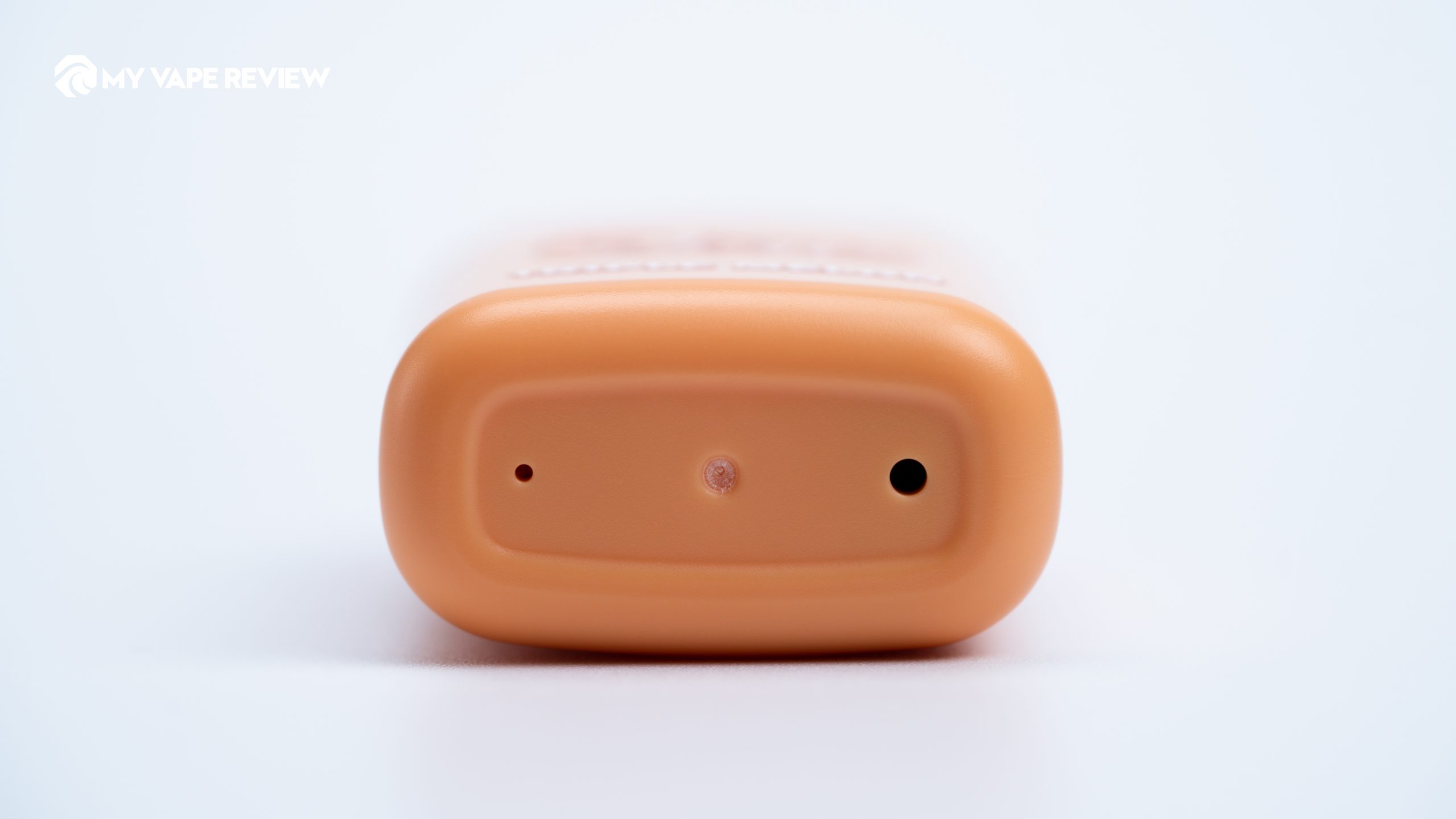 TASTEFOG's iLite come with an integrated 400mAh battery that cannot be recharged but that delivers 600 puffs. Meanwhile, the TASTEFOG QUTE has a 550mAh integral battery for longer lifespan and better performance, delivering up to 800 puffs, although this device cannot be recharged either. Both devices are pre-charged and ready for use right out of the box for your convenience.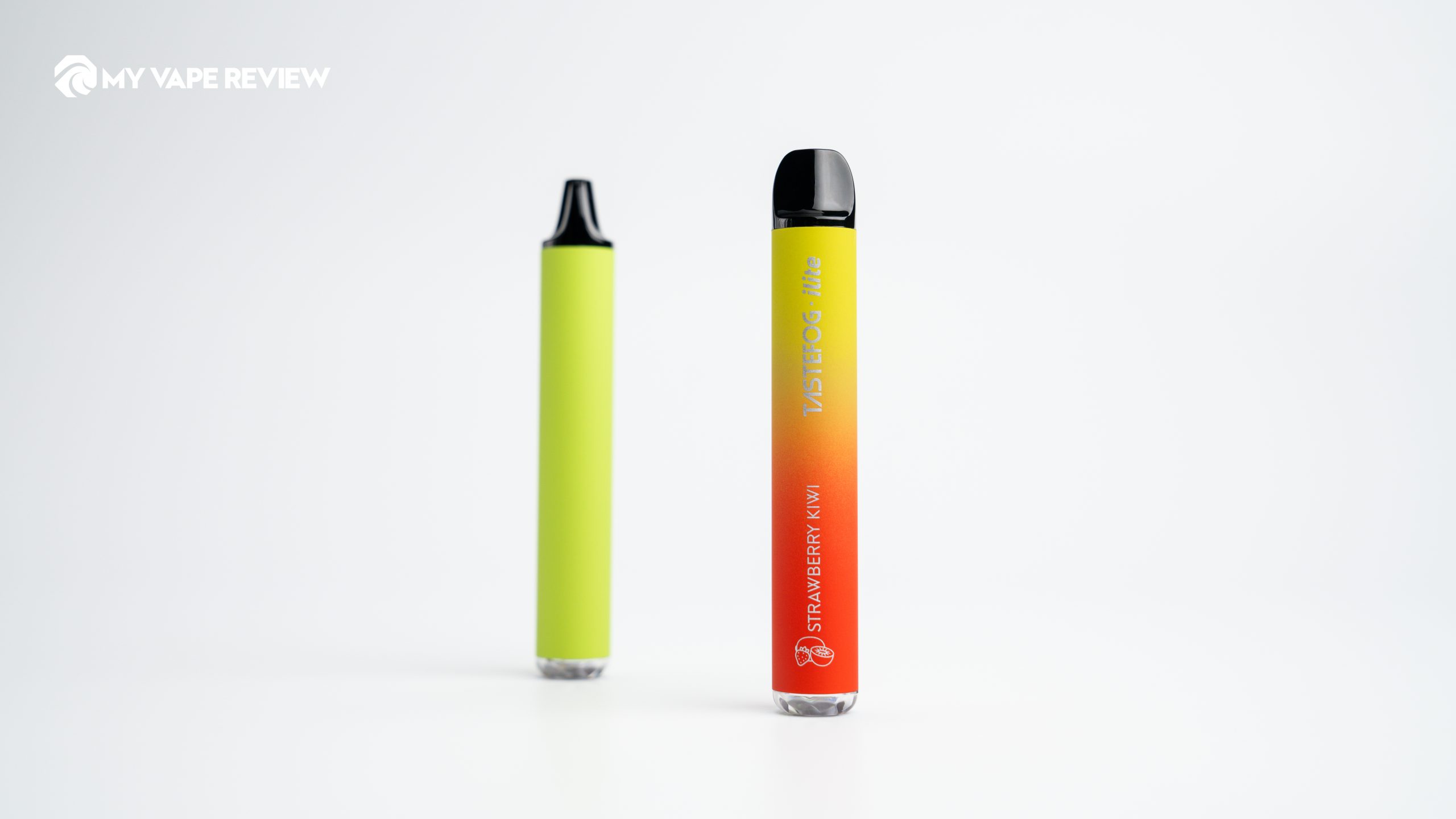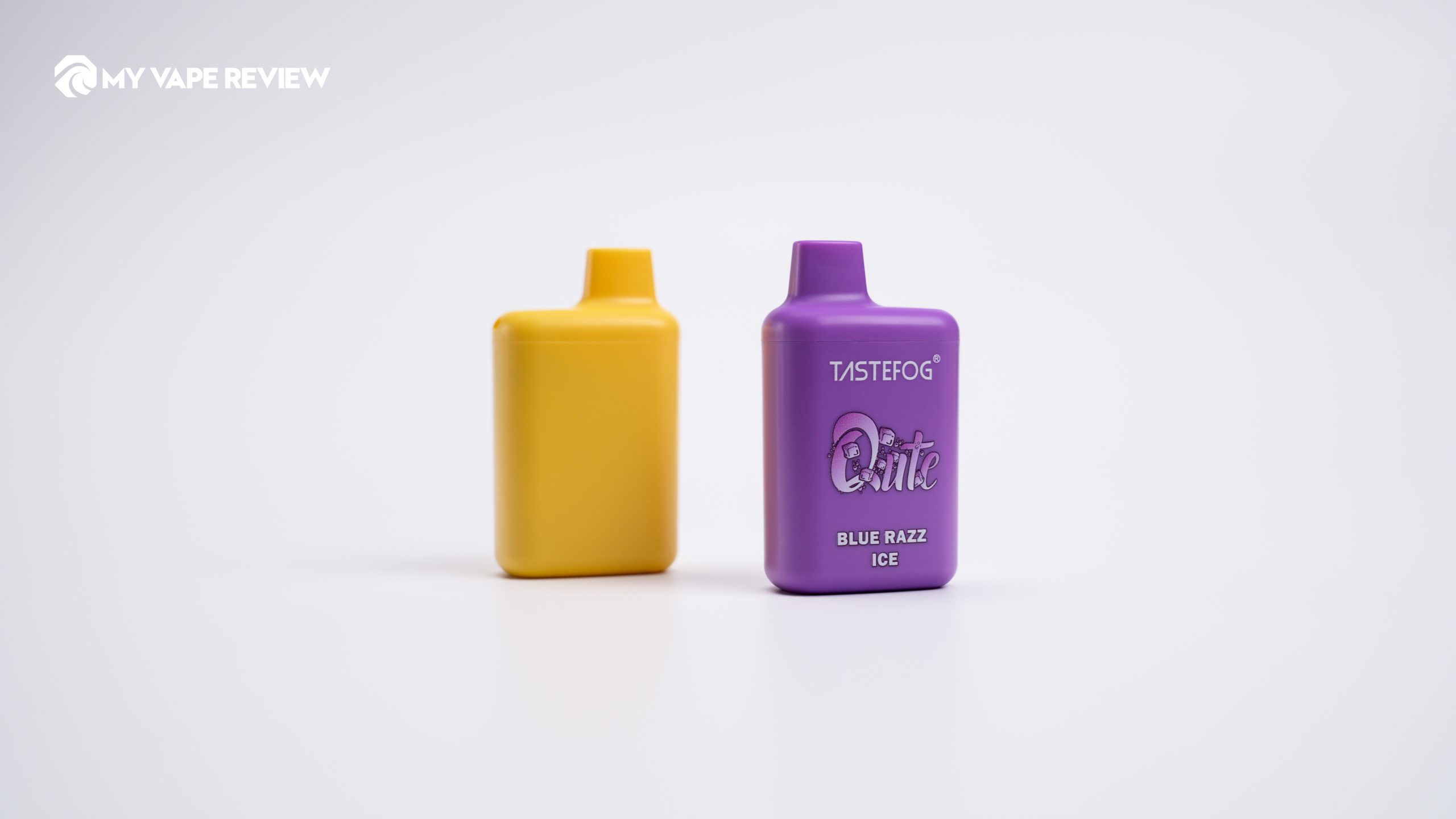 Although you can't expect the same level of performance from a disposable as you can from a box mod, that doesn't mean that you'll have be disappointed by any of the TASTEFOG iLite or QUTE device. In fact, vaping these devices is more satisfying and enjoyable than we imagined.
Both of them deliver great flavor and plenty of rich vapor, although there's a slight difference in the coil they use: the iLite uses 1.6ohm cotton coil while QUTE uses 1.2ohm mesh coil.
Price
TASTEFOG iLite and QUTE are not yet accessible in the retail market, so we have no idea about its pricing. While wholesale distributors can go to TASTEFOG's official website and inquire about the price.
Verdict
If you're looking for an affordable disposable device that you can take anywhere without any hassle, TASTEFOG's product line could be your first port of call. Both the TASTEFOG iLite and TASTEFOG QUTE devices are designed to offer high quality vaping experiences for disposable devices, with plenty of great flavour and rich vapour right to the end of the vape juice and battery's lifespan.
With so many great flavours to pick from, there's sure to be something to suit every taste, although there aren't any tobacco flavoured varieties, which could be a drawback if you're keen to replicate your smoking experience very closely.
Nevertheless, disposables don't get easier to use than these two TASTEFOG devices, and as they're both compact and lightweight, they're perfect to take anywhere you want to go. They're also a good choice if you're transitioning from smoking and are looking for a user-friendly disposable vape that has absolutely no learning curve and that will still give you the throat hit you desire.
As the TASTEFOG QUTE offers 200 more puffs than the iLites, it represents a slightly better value for money choice, but both options are sure to satisfy most novice vapers and even those with more experience looking to vape on the go.