We've all heard of the ever-popular Dynavap M – it is small, inexpensive, and hits like a freight train. As a result, it's a manual butane torch operated device with a learning curve.

The Hippie Pipe X is the latest and greatest non-electronic vape pen to hit the market. With its sleek design and high efficiency, this unit will become your go-to product when looking for that perfect hit.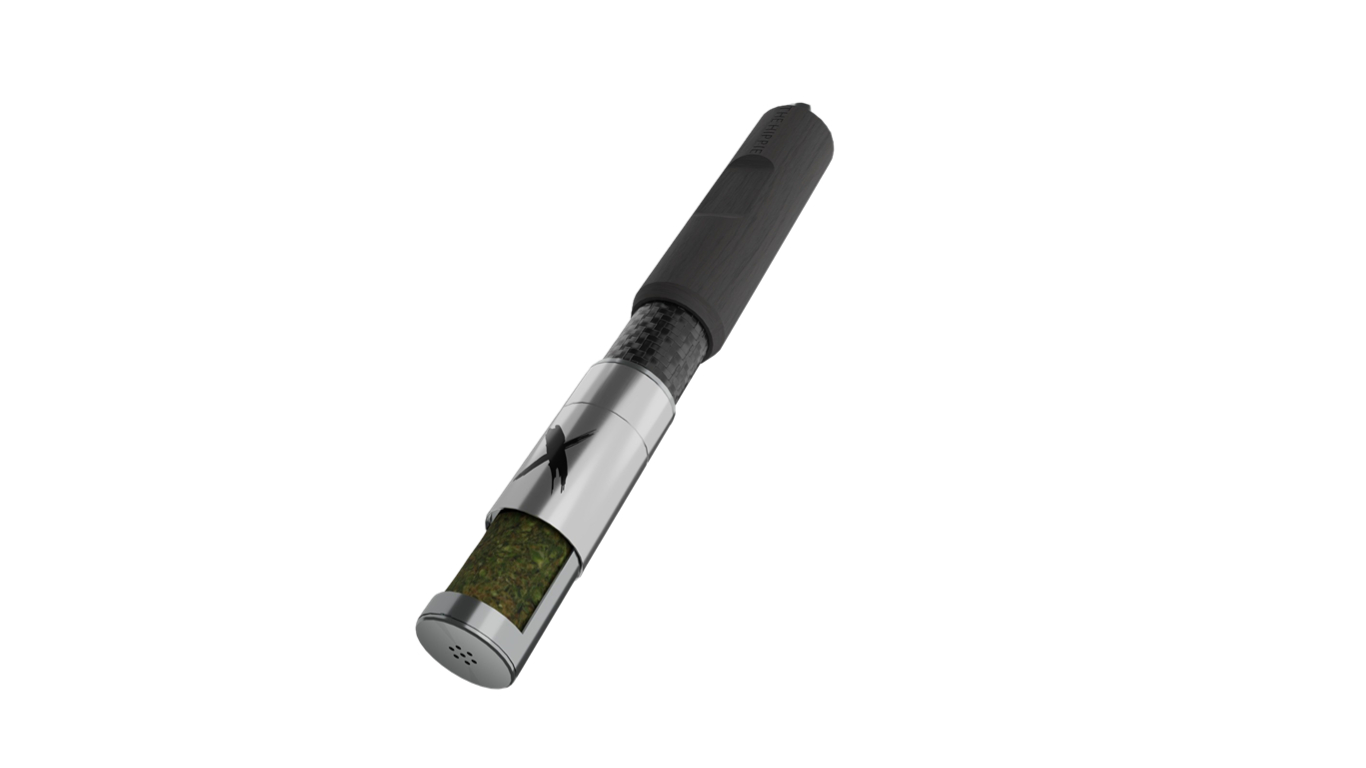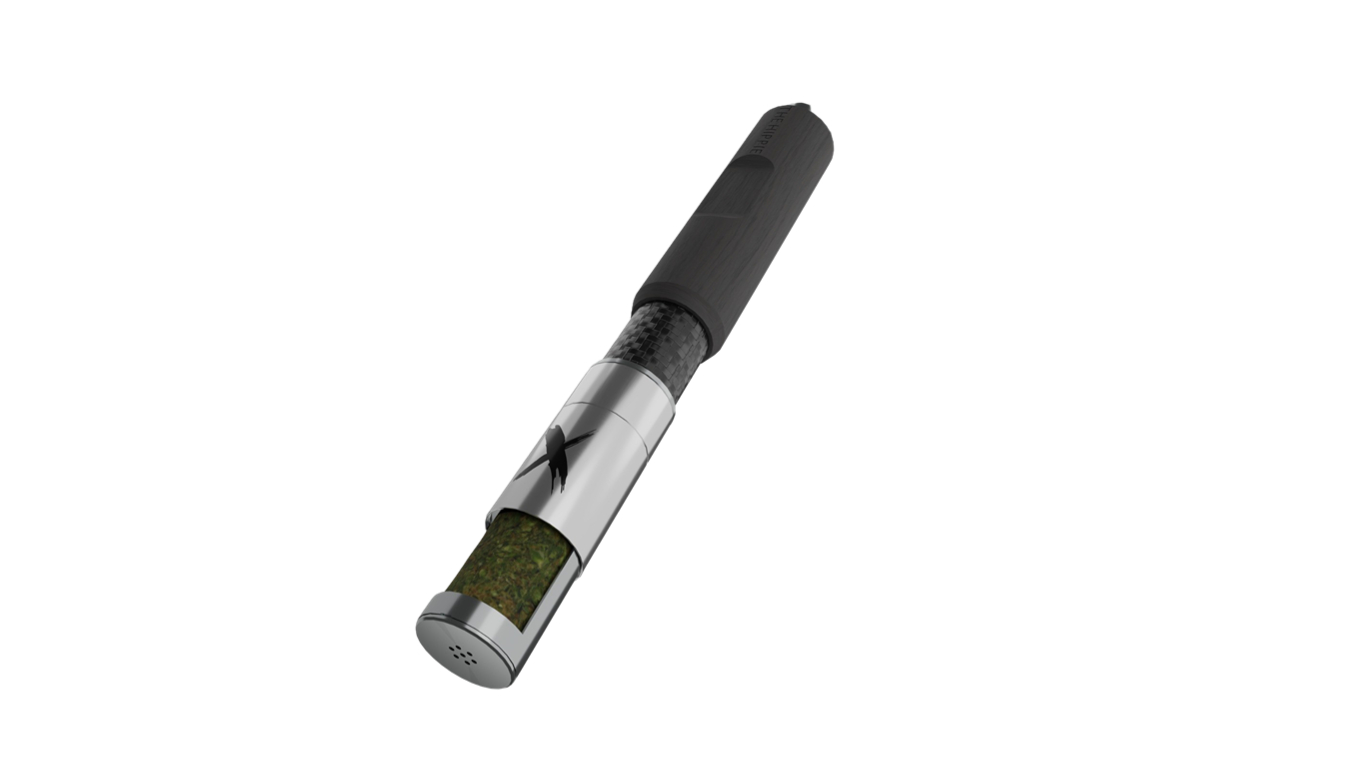 When you first glance at the gadget, it reminds you of a DynaVap. It has a comparable diameter and stands just slightly higher. It's also sleek and well designed. We like its design. Though obviously inspired by a Dynavap, we like the ingenuity behind the loading chamber and material they used to perfect this device.
There are various materials used in the design of the Pipe X, including wood, carbon fiber, and stainless steel, all of them serving the purpose of comfort, safety and efficiency; it has developed a distinct look and feel.
They've nailed the look with the ebony blackwood or brown rosewood, carbon fiber, and stainless steel, and we applaud them for it. The build quality is excellent, and it definitely seems like a high-end gadget for the price.
This vaporizer's loading method is perhaps my favorite feature. The mouthpiece is spring-loaded and it expands to reveal the bowl.
 This is a clever method for two main reasons:
It is easy and intuitive
There are no extra detachable parts that can be lost
How it Works – How to Heat the Hippie Pipe
The spring-loaded herb chamber, thanks to some ingenious engineering, enables you to pack in 0.15 grams of flower.
This unit's loading and unloading operation is undoubtedly one of our favorites. Simply push the mouthpiece to open the telescopic chamber of the device and load it with some ground herb.
Once you've packed the Pipe, just heat the designated heating slot located beneath the chamber with any heat source, ideally a butane torch, and wait for the chamber to heat up so that vaporization can begin, usually 3-4 seconds. When heating it the second time when the chamber is already warm, it only takes 1-2 seconds. Seems quite straightforward, doesn't it?
It really works quite well after we got it operating. The taste gives a full-bodied conduction hit with good pure flavor and a great hit size.
After heating it up once properly, you can usually draw at least one more full hit before heating it up again.
Portability – Pocket Friendly Hippie!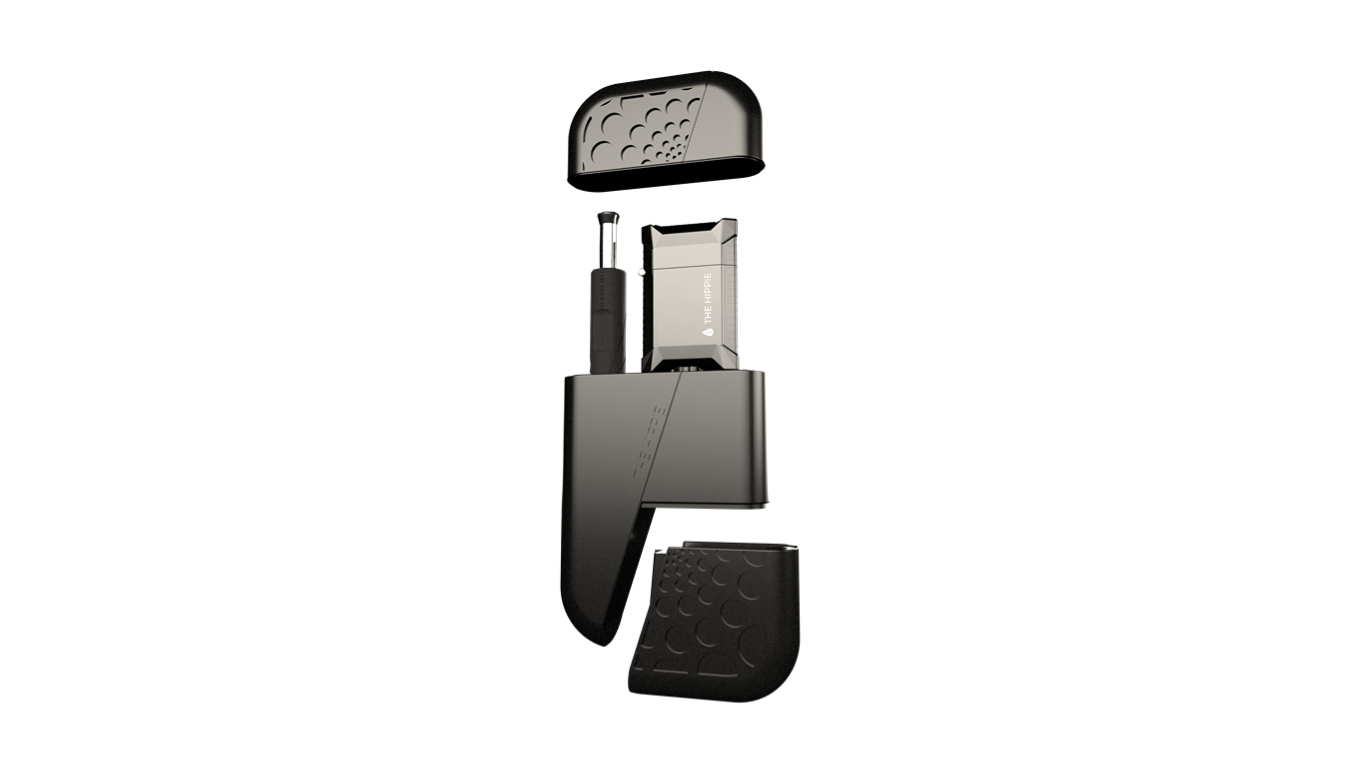 The best way is to buy the starter kit of the Hippie Pipe X, which comes with a carry case for the lighter and the Pipe plus a container for your herb.
This holder is perfect for storing and transporting your Hippie Pipe, the included torch lighter, your favorite herb tucked away nicely in a magnetic drawer plus as an added safety measure, you can store the hot Pipe inside its holster which is lined with metal to prevent any potential damage to the plastic.
It is a very tiny device that can be used at almost any place for a quick session. We prefer to put ours in a 'doob tube' to keep it safe and odor-free. Of course, you'll need to make space for a torch lighter and a place to keep your herb.
Overall, it has a big carry capacity, which we really like.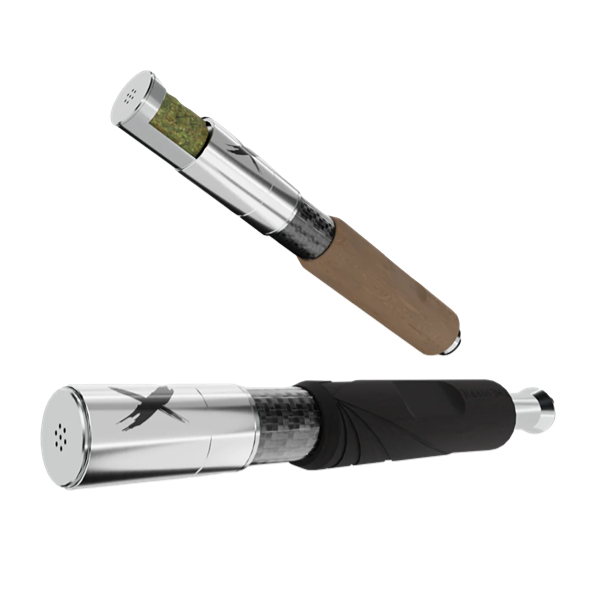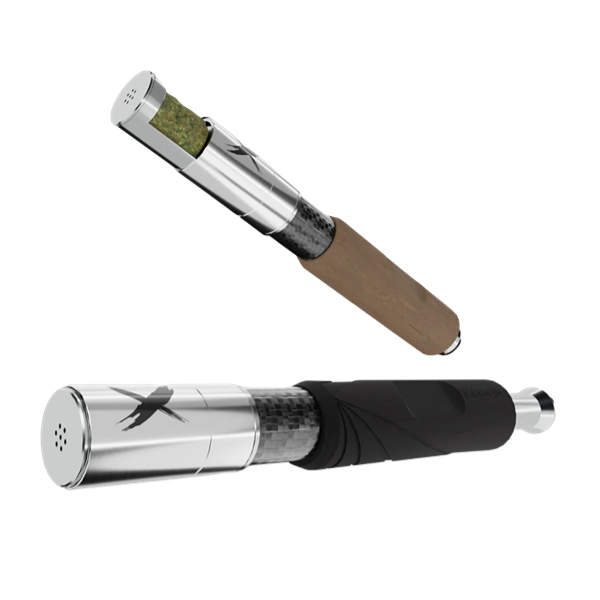 We enjoy the loading method, and we believe it's a unique yet beneficial approach they've built, as well as the general feel of the gadget.
We appreciate the idea; people don't often take into consideration the vapers who have certain issues or limitations that make it difficult to use other devices. The Hippie Pipe X is fairly simple to use with the unique spring-loaded loading for easy filling using no extra parts. Aside from that, it gave a nice release of cannabinoids and terpenes, and very clean tasting which we loved.
With all the strong features and design, the Pipe X is definitely an ideal non-electronic vape pen to go for. Feel free to leave your comments about the Hippie Pipe X!
This is a guest post from The Hippie.