1. Introduction
The ZOVOO DRAGBAR B5000 disposable vape is a new product offering from ZOVOO. With a 500mAh battery, this disposable vape provides a deep flavor and a silky hit with every puff. The DRAGBAR's minimalist design featuring a visually captivating gradient pattern ensures both style and portability. The B5000 aims to deliver a gratifying Mouth-To-Lung (MTL) experience, making it suitable for novice and experienced vapers alike. With a 13 mL e-juice tank, this device can last for up to 5,000 puffs. And since the disposable is available in 0, 2%, or 5% nicotine, you can choose a level that meets your needs. Let's explore the ZOVOO DRAGBAR B5000's features to determine if it's the ideal device for you.
2. Flavor
The ZOVOO DRAGBAR B5000 disposable vape entices vapers with a diverse range of flavors, from classic fruity delights to daring and unique combinations. Each flavor is expertly crafted to provide a pleasurable vaping experience, complete with a rich inhale and a satisfying exhale. The DRAGBAR B5000 currently has 13 flavors that have been publicly announced: Banana Ice, Watermelon Ice, Strawberry Ice, Peach Mango, Mint Twists, Blue Razz Ice, Strawberry Ice Cream, Aloe Grape, Vanilla Cream Tobacco, Watermelon Lychee, Kiwi Passion Fruit Guava, Pina Colada, and Fruit Slushie.
But it seems like ZOVOO is brewing something exciting because we received four brand new flavors for testing: Raspberry Lemon, Peach Mango Watermelon, Pineapple Coconut, and Strawberry Kiwi. Let's take a closer look at each of these flavors:
Raspberry Lemon – The Raspberry Lemon vape flavor has succeeded in harmoniously blending sweet and tangy sensations to create an unforgettable vaping experience. The first draw reveals the rich and sweet taste of plump raspberries, masterfully balanced by the tartness of zesty lemons. The inhale offers a bold and fruity flavor that is both invigorating and refreshing. 5/5
Peach Mango Watermelon – The flavor brings together a trio of popular fruits in a single blend, transporting your senses to a tropical paradise. This lush, mouthwatering concoction is perfect for vapers who crave a sweet, fruity, and refreshing experience. The dynamic duo of peach and mango flavors is perfectly rounded off by the hydrating notes of crisp watermelon. 4/5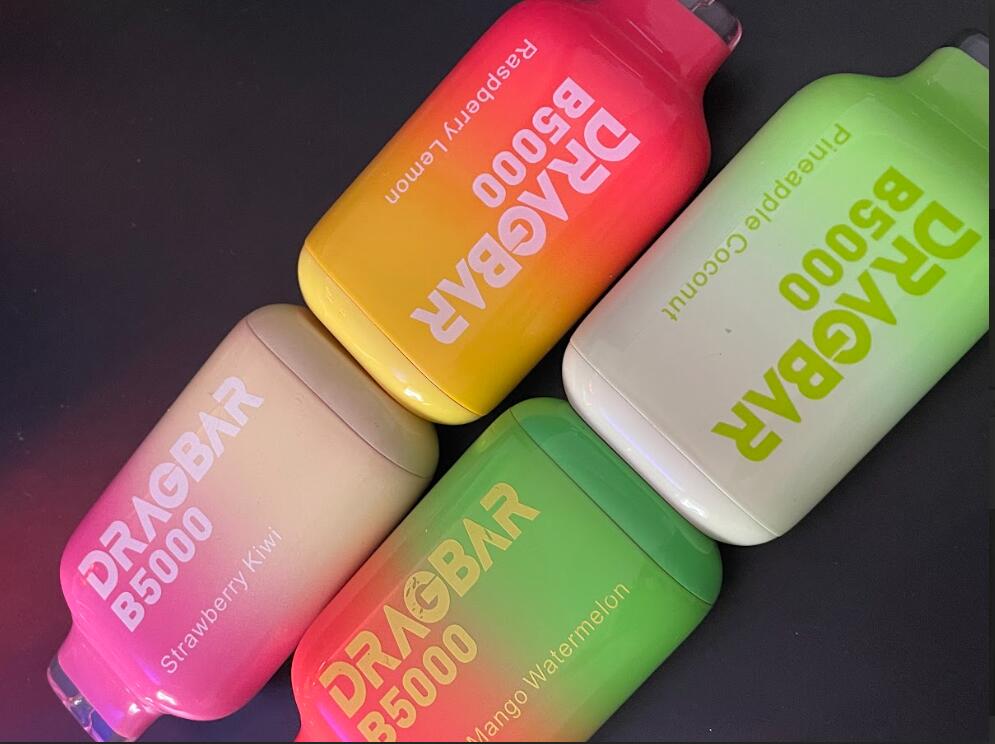 Pineapple Coconut – This Pineapple Coconut flavor is an absolute joy to vape. This bold flavor of ripe pineapple is expertly balanced by the creamy and smooth notes of coconut, which bring a sense of richness and depth to the vaping experience. The marriage of these two tropical flavors creates a delightful interplay of sweet and tangy, with a velvety finish that lingers on the palate. 5/5
Strawberry Kiwi – While Strawberry Kiwi is a very common vape flavor, ZOVOO does a great job blending the sweet and succulent taste of fresh strawberries and the tangy exotic notes of kiwi into a well-balanced concoction. Easily the safest flavor that we got to review, but very delicious. 4/5
3. Design & Quality
Design
One of the most striking features of the DRAGBAR B5000 is the beautiful gradient coloring. ZOVOO has gone the extra mile with these new flavors, matching the color scheme to the flavor profile and adding a visually appealing element to the device. This attention to detail not only enhances the overall look of the vape but also provides an immersive experience as you enjoy your chosen flavor.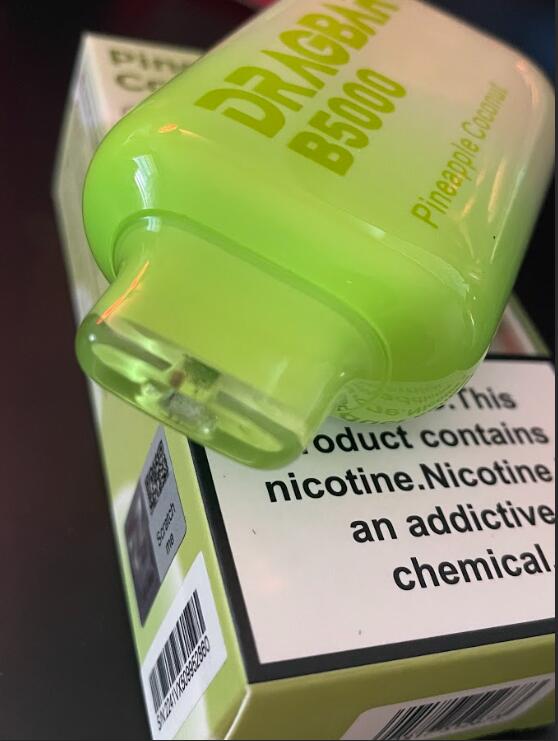 The bold white model name and flavor name are prominently displayed, running up the front of the device. This not only allows for easy identification of the model and flavor at a glance but also adds a touch of sophistication and style to the design.
The rounded edges of the DRAGBAR B5000 provide a comfortable grip and contribute to its sleek appearance. The device's plastic shell is both lightweight and durable, making it perfect for on-the-go use without compromising its resilience.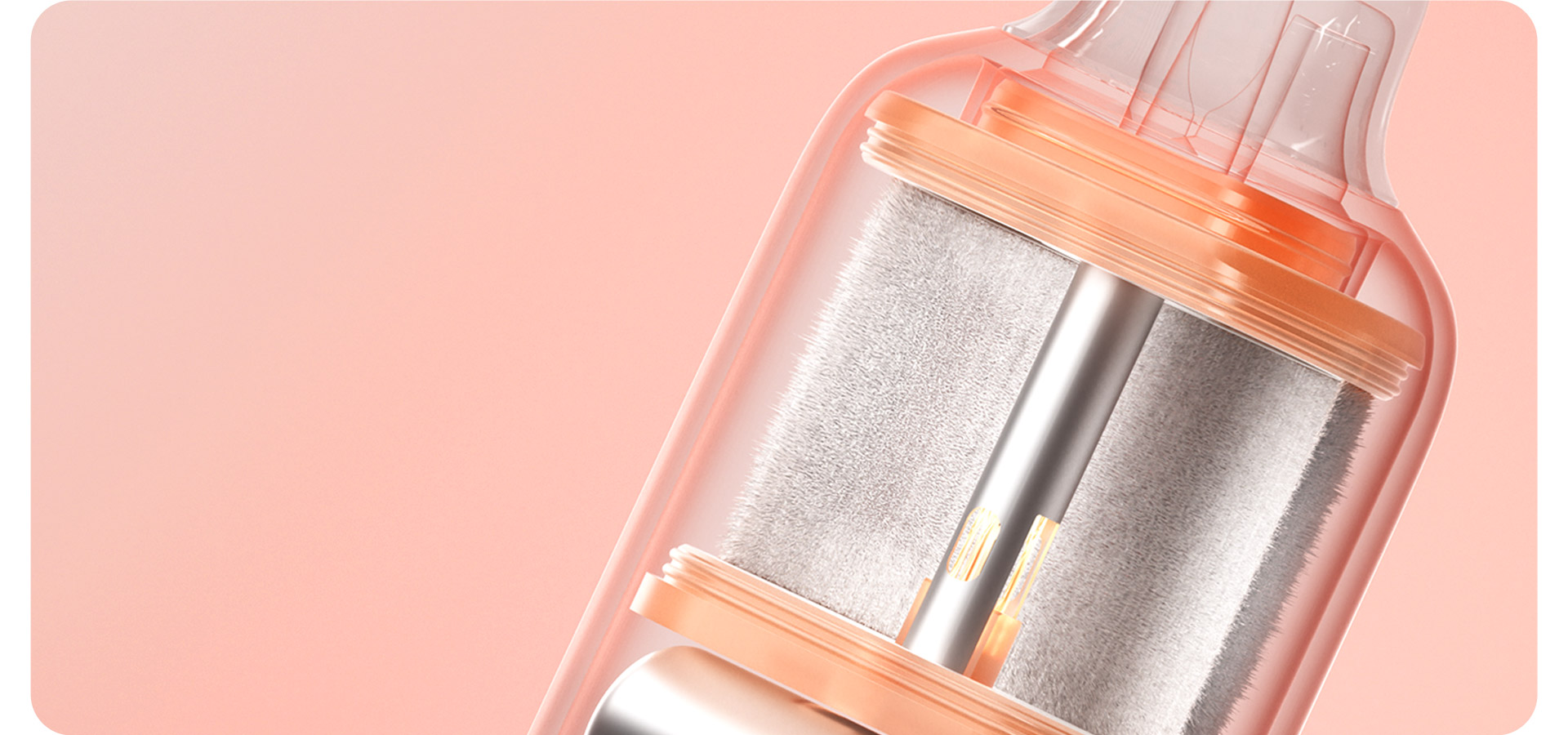 The mouthpiece of the DRAGBAR B5000 features a wide and tapered design reminiscent of a duckbill style. And while the DRAGBAR B5000 may not have extra features like airflow control, its straightforward design is part of its appeal. This simplicity makes it an excellent choice for those who prefer a no-frills vaping experience without the need for additional customization.
The charging port is conveniently located at the bottom of the device, making it easy to recharge the DRAGBAR B5000 whenever needed. This practical design element ensures that you can keep your device powered up and ready to enjoy your favorite flavors at any time.
Durability
A crucial aspect of any vaping device is its durability, and the DRAGBAR B5000 does not disappoint in this regard. Built to withstand the rigors of daily use, the DRAGBAR B5000 offers vapers a reliable and long-lasting device that they can depend on.
One of the primary factors contributing to the DRAGBAR B5000's durability is its sturdy plastic shell. This material has been carefully selected to provide both lightweight convenience and robust protection for the device's internal components. The result is a vaping device that is not only easy to carry around but also resilient enough to handle accidental drops, bumps, and daily wear and tear.
The rounded edges of the DRAGBAR B5000 further enhance its durability by reducing the likelihood of damage during impact. This design choice helps to distribute force more evenly across the device, minimizing potential damage and ensuring a longer lifespan for the vape.
Does the ZOVOO DRAGBAR B5000 leak?
The DRAGBAR B5000 has been designed to address the problem of leakage. The device features a well-sealed, tank that minimizes the chances of e-liquid escaping from the container. This tight seal ensures that your e-liquid stays securely within the device, even when it's in your pocket, purse, or bag.
Ergonomics
The DRAGBAR B5000's sleek and compact design makes it easy to hold and carry around. Its rounded edges fit comfortably in the hand, ensuring a secure grip and minimizing hand fatigue during prolonged use. The lightweight plastic shell further contributes to its portability and ease of handling, making it an ideal device for on-the-go vaping.
The wide and tapered duckbill-style mouthpiece is another key ergonomic feature. This design choice ensures a comfortable and ergonomic fit for your lips, allowing for an enjoyable and effortless vaping experience.
4. Battery and Charging
The DRAGBAR B5000 is equipped with a 500mAh built-in battery, designed to provide users with extended vaping sessions and consistent performance. This powerful battery ensures that the device maintains optimal output levels throughout its charge cycle, delivering a smooth and enjoyable vaping experience. This battery lasts through roughly 6-8 hours of consistent vaping, meaning it doesn't have the staying power of some heftier batteries but it'll be more than enough for typical users.
Charging the DRAGBAR B5000 is a breeze, thanks to its convenient USB Type-C charging port located at the bottom of the device. This positioning allows for easy access to the port and ensures that the device can be charged without disrupting its overall design. In terms of charging speed, the DRAGBAR B5000 boasts pretty quick charging which minimizes the time you spend waiting for your device to charge. This rapid charging feature helps ensure that your vaping experience is not interrupted by lengthy charging times.
5. Performance
Flavor delivery is a key aspect of any vaping device, and the DRAGBAR B5000 excels in providing a rich and authentic taste experience. The advanced mesh coil system ensures that e-liquids are heated evenly and efficiently, resulting in a consistent and full-bodied flavor profile that stays true to the intended taste. The mesh coil technology, combined with the device's efficient airflow system, ensures that each hit is smooth and enjoyable, without any harshness or discomfort. The device maintains a consistent temperature that is neither too hot nor too cold, ensuring that each hit is comfortable and satisfying.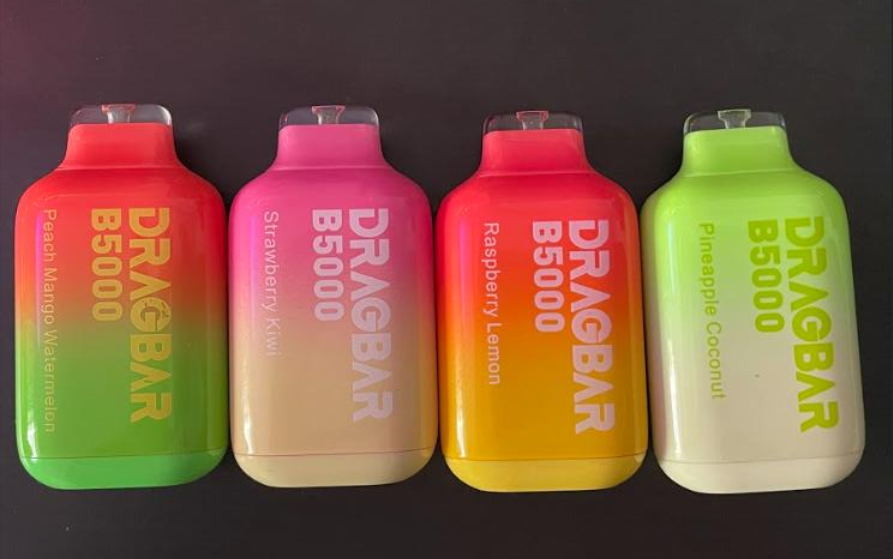 The DRAGBAR B5000 is designed for mouth-to-lung (MTL) vaping, providing a more cigarette-like experience for those who prefer a tighter draw. This type of hit is particularly appealing to smokers transitioning to vaping, as it closely mimics the sensation of smoking traditional cigarettes.
The vapor volume produced by the DRAGBAR B5000 is impressive, providing users with substantial and satisfying clouds. This feature adds to the overall enjoyment of the vaping experience, allowing users to fully appreciate the flavor profiles of ZOVOO's blends. Finally, the DRAGBAR B5000 boasts a generous 13 mL tank capacity, which allows users to enjoy extended vaping sessions without worrying about refills.
6. Price
When considering a new vaping device, the price is often a determining factor. The DRAGBAR B5000 offers an exceptional balance of performance, design, and affordability, making it an attractive option for vapers seeking a high-quality device without breaking the bank.
The DRAGBAR B5000 can be found at competitive prices on various online retailers, ensuring that vapers can easily purchase this device: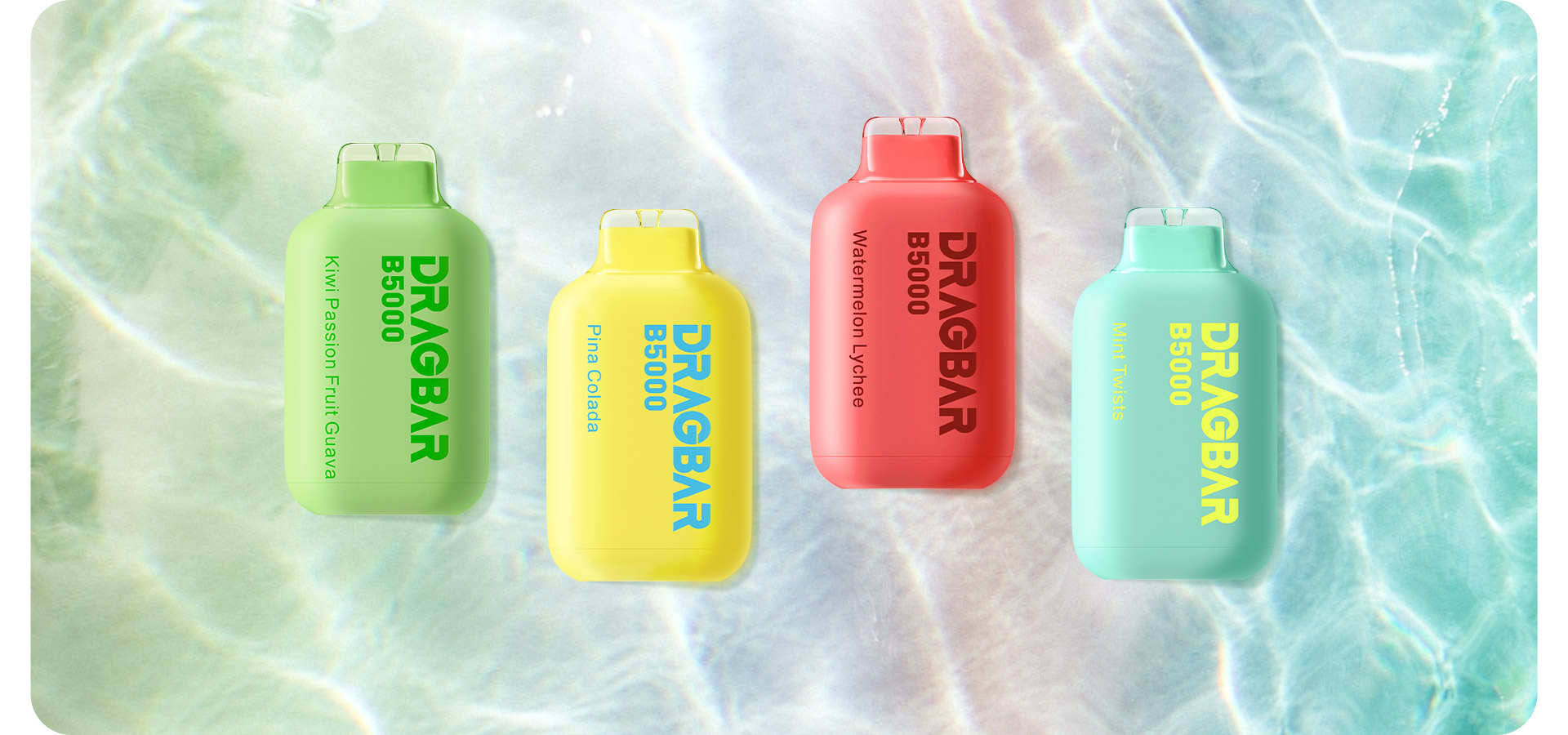 When considering other devices with similar specifications, the DRAGBAR B5000 is right on the dot with its pricing.
7. Verdict
After a thorough examination of the various features, specifications, strengths, and weaknesses of the DRAGBAR B5000, it's time to present our verdict on this new disposable device.
Specifications
500 mAh built-in battery
13 mL tank capacity
Mesh coil system
Mouth-to-lung (MTL) vaping style
Ergonomic duckbill-style mouthpiece
Available in 0%, 2%, or 5% nicotine strengths
Rounded edges and lightweight plastic shell
USB Type-C charging port
Final Words
The DRAGBAR B5000 stands out as an excellent vaping device, offering exceptional performance, comfortable ergonomics, and a stylish design. Its strong battery, advanced mesh coil technology, and leak-resistant features ensure a reliable and satisfying vaping experience. Although it lacks customization options and extra features, its simplicity and straightforward design make it perfect for those who prefer a no-fuss vaping experience.
The DRAGBAR B5000's competitive pricing and availability online offer a great option for vapers that want a great device, without breaking the bank. Overall, the DRAGBAR B5000 is a top-notch choice for vapers who value consistent performance, comfortable ergonomics, and excellent flavor delivery at an affordable price point.