Geekvape is one of the longest-established vaping brands, and most experienced vapers are aware of it. Over the many years the brand has been in existence, it has produced some excellent products and the Aegis Legend 2 mod kit is one of the most legendary development from this reliable and solid company.
Similar in design to its prior incarnation – the Aegis Legend (mark 1) – this newer version is lighter and smaller, and boasts a few other features that make it stand out from the crowd. We decided to give the Geekvape Aegis Legend 2 kit a try to see whether it could live up to the hype, and we weren't disappointed.
Geekvape Aegis Legend 2 Details
Battery: dual 18650 batteries (not included)
Output: 5-200W
Output Voltage: Max 12V
Output Current: Max 45A
Resistance range: 0.1-3Ω
Screen: 1.08 inch TFT color display
Charging Port: Type-C Port
Low voltage warning: 3.2V±0.1V
PCBA Temperature alarm: 80℃
Longest vaping time: 10s
Stand-by current: < 10uA
Operating temperature: 0℃- 45℃
Storage temperature: – 20℃-60℃
Relative humidity: 45%RH-75%RH
Smaller & lighter
Accidental press protection
1.08-inch TFT color screen
Powered by dual 18650 batteries, max 200W output
New tri-proof: IP68 Rating Waterproof, Shockproof and Dustproof
Larger air slots
Top airflow system
Adjustable airflow
Leakproof design


1x Aegis Legend 2 mod
1x Z Sub ohm Tank 2021 (5.5ml)
2x Geekvape Z Series coil(Pre-installed: 0.2Ω 70-80W; Spare: 0.25Ω 45-57W)
1x Coil Tool
1x Type-C
1x Spare glass tube(5.5ml)
1x Spare parts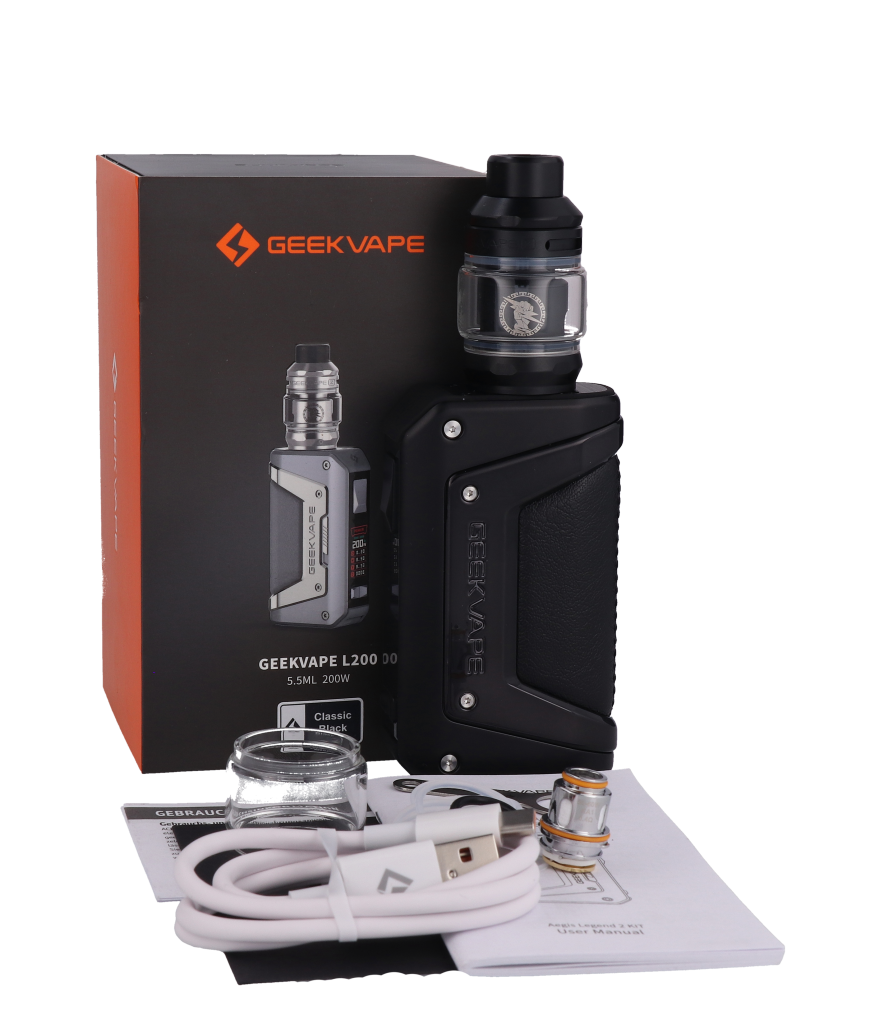 If you've used the original Aegis Legend, the Aegis Legend 2 version won't come as too much of a surprise. Well-built and solid, this mod isn't flimsy or cheap, and it has a pleasant feel in the hand.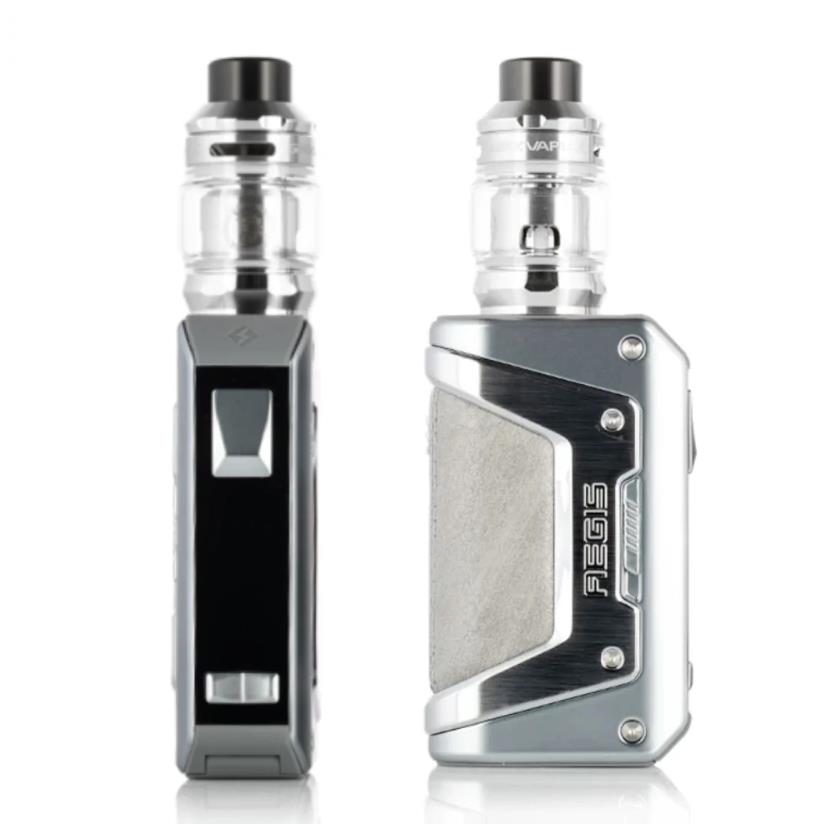 The fire button on the mod's front is satisfying to use, and its + and – buttons are easy to locate and operate. There are a couple of differences, though. Firstly, the switch to the left of the mod allows you to lock it without needing to switch it off completely – ideal for safety purposes.
Secondly, the Type-C charging port is above the device's screen, beneath the plug, which is far more attractive and seamless so it doesn't detract from the sleek look of the device.
The large color screen can easily be read. It's bright, clear, and stylish. While this mod isn't exactly small, it's more compact than the earlier Legend model, and fairly small when you take into account that it's a dual 18650 battery mod. It features an easy-to-use 510 pin which connects easily to the atomizer, although it's worth noting the tank overhangs the mod's platform.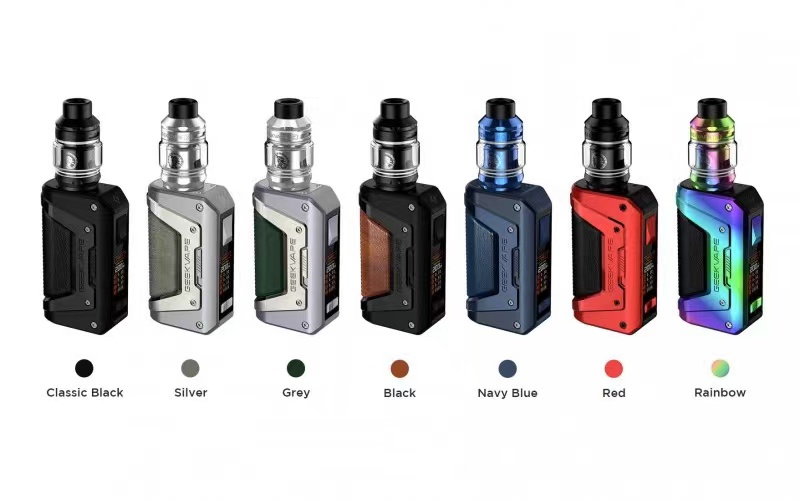 You can choose from no less than seven different colors, with a matte outer frame and a leather accent for extra stylishness. The simple branding isn't overpowering but adds to the aesthetic appeal.
Even better, the mod of Geekvape Aegis Legend 2 is IP68 approved, and it can be left underwater for half an hour without any problems. If you drop it accidentally, that won't be an issue either. This is a resilient and robust device that won't easily be damaged.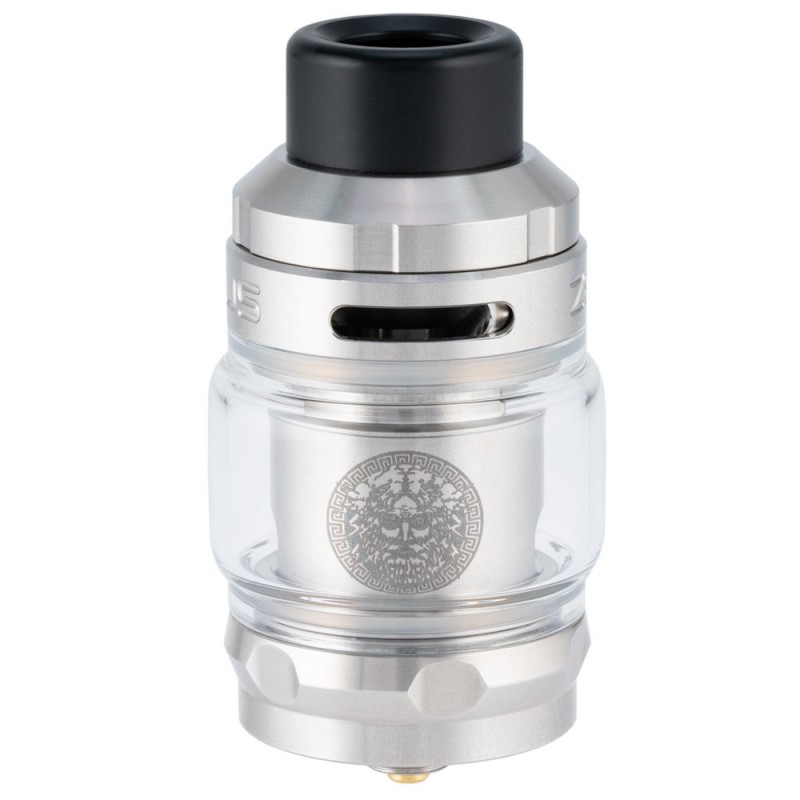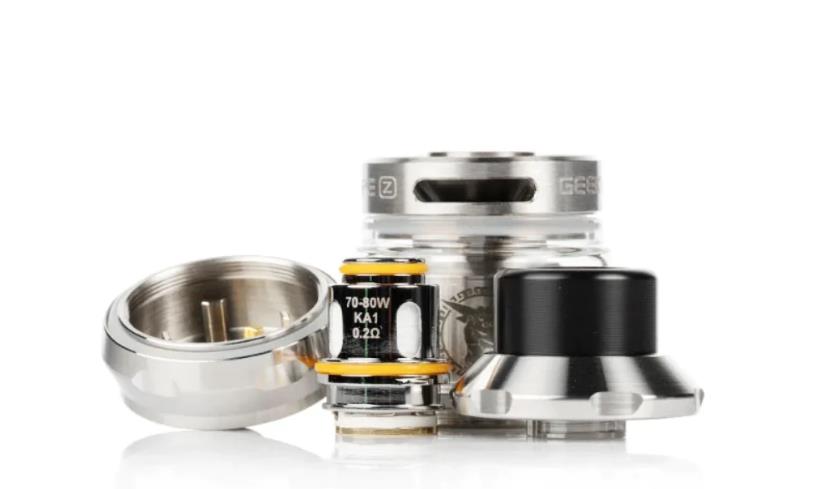 This kit comes with a Geekvape Z sub ohm tank (which is rated as our top 6 sub-ohm tank this year) included. While the tank is quite basic, it doesn't leak thanks to the top airflow design and it's easy to fill. It is compatible with plug & play coils and comes with a standard Delrin 810 drip tip. It's easy to replace the coils by unscrewing the pod tank's base and popping the coils out.
You can choose from four different coils in the range, but the two included ones are the Z0.2 and the Z0.25 rated for 70 to 80W and 45 to 57W respectively.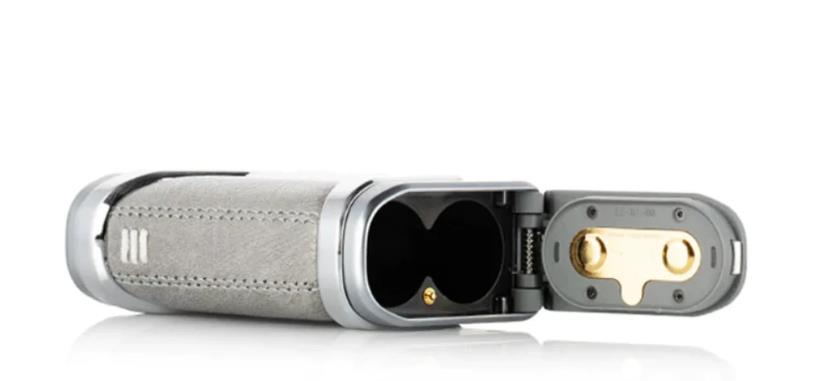 Geekvape Aegis Legend 2 has a well-hidden Type-C charging port that is disguised by a rubber plug at the top of the vape. The 2 amp charge is good for pass-through vaping, but it's best to charge the batteries externally to preserve their lifespan. This device performs just as well as other dual 18650 battery  devices, although, of course, its lifespan will depend on how you like to vape.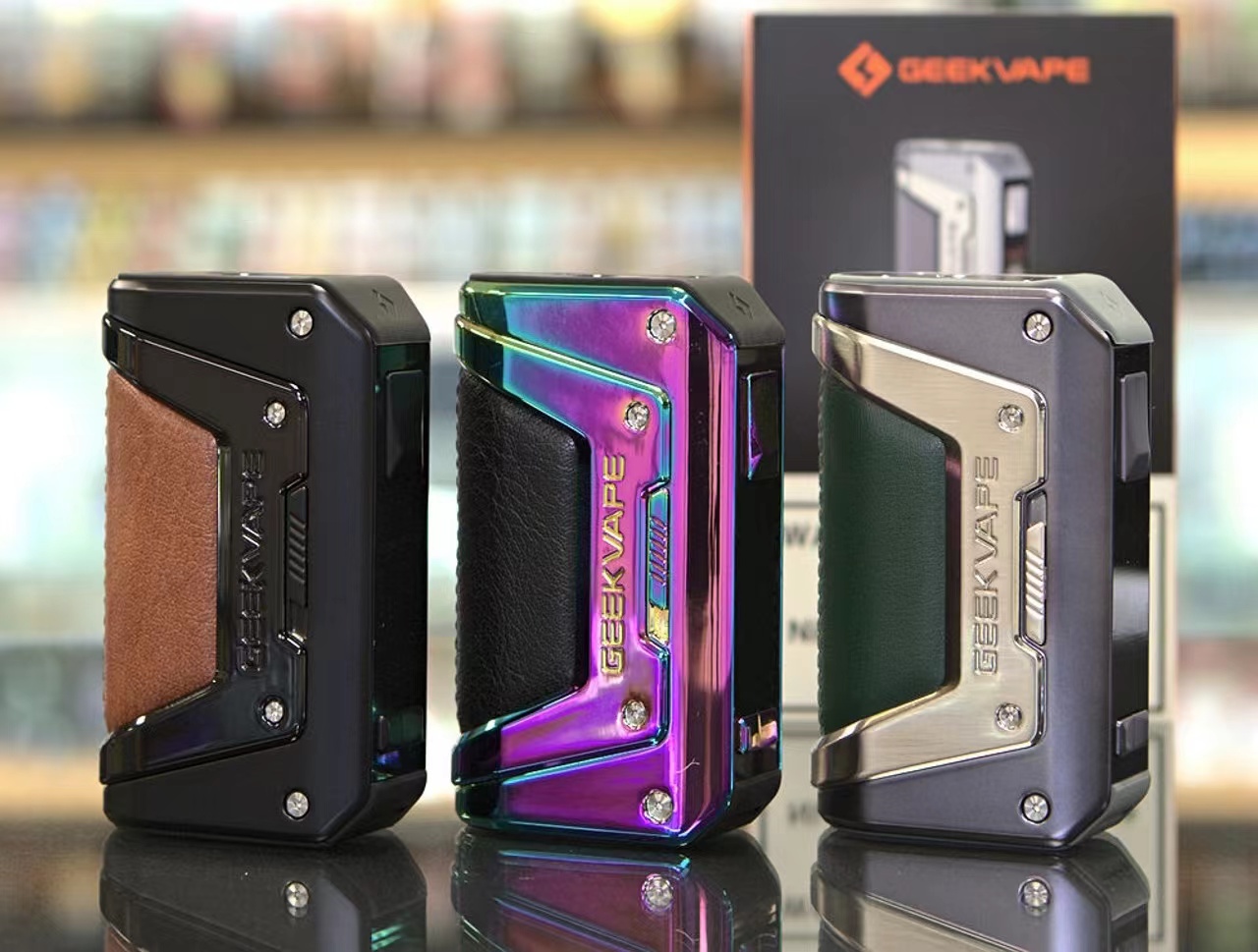 Aegis Legend 2 kit comes with all the features found on other Aegis models including power mode, temperature control mode, and power curve mode. While there's nothing too fancy about this device, it has everything a regulated mod needs to be high-performing.
When we use the 0.2 ohm coil, the experience is optimal at about 60W, and Geekvape Aegis Legend 2 performs very well for flavor, especially when it comes to detecting the sweeter notes of an e-juice. Although cloud production isn't spectacular, the vape is thick and slightly warm, however despite the fact the airflow is fairly quiet and smooth, it feels quite different to using a bottom airflow tank.
The 0.25 ohm coil restricts the airflow far more, but at 57W, the flavor isn't quite as impressive as that with the 0.2 ohm coil. Nevertheless, the vape is pleasantly lukewarm and the cloud is satisfying.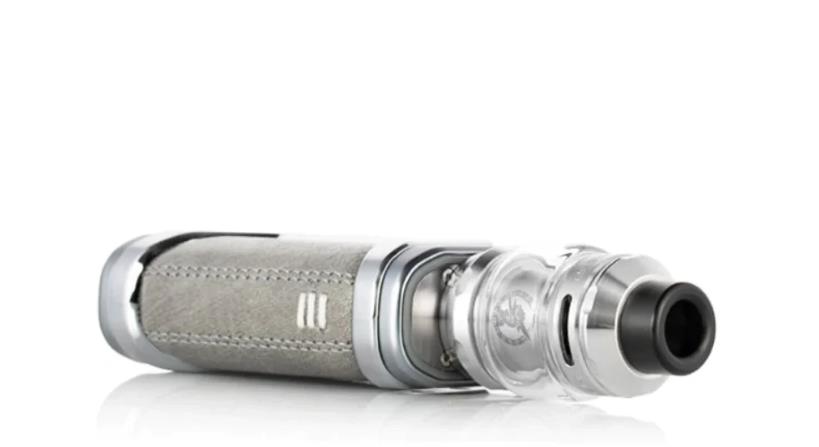 Compared to some mods, the Aegis Legend 2 kit is relatively easy to use although a complete novice may find it a little confusing to get to grips with. The preset modes make it easier to understanding this device, and you can easily pick up what you need to do through trial and error. The screen can easily be read, the Z sub-ohm tank is easy to fill, and the controls are simple to understand. Essentially, it's a user-friendly device.
Slightly more expensive than the Geekvape Obelisk mod and the other Aegis models, the Aegis Legend 2 isn't the most expensive device on the market in its class, although it isn't the cheapest either. Nevertheless, with the quality of performance it produces, Geekvape Aegis Legend 2 kit won't disappoint at this price point.
All in all, there are a lot of positives when it comes to the Geekvape Aegis Legend 2 Kit. Well-designed, reliable, and sturdy, it's a great choice for anyone who has tried Geekvape devices before and who is ready to progress to the next level. If you're a complete beginner to vaping, this isn't an especially complex device to understand, although to fully get to grips with the different modes may take a little trial and error.
There are many excellent features integrated into this device, and its overall design is attractive yet functional. Well-designed for compactness and weight, it fits easily into the hand and is suitable for use on the go, but it isn't so flimsy that it'll fall apart or easily be damaged. This device is as strong and solid as you'd expect from a product produced by such as well-known and reputable brand.
With its relatively high performance, whichever coil you choose to use, there's a lot to like about this device, and whether you're an experienced vaper or a relative newcomer, you should find this device ticks a lot of your boxes.
Feel free to leave your comments below!