Geekvape is one of the best-known vape manufacturers, so there's a lot for its Aegis X mod kit to live up to. Rated for 220w, this vape mod comes with a colour 2.4-inch screen and a powerful AS 2.0 chipset, so it has a lot to offer.
Not only that, but it's water, shock and dust resistant. With all of this in mind, paired with the strong reputation of Geekvape Aegis line for quality manufacturing, we wondered whether the Geekvape Aegis X could really tick all the boxes in terms of performance, durability, and style. However, we needn't have worried as this kit certainly lived up to our expectations.
Geekvape Aegis X Mod Kit Details
Aegis X Box Mod
Size: 90x 31.3x 56.1mm
Display: 2.4″ OLED color screen
Power output: 5- 200W
Working temp: -10- 45℃
Resistance range: 0.05ohm- 3.0ohm
Temp range: 100- 315℃/ 200- 600℉
Battery: Dual 18650 (Not included)
Mode: Memory (M1-4)/ Power/ TC (SS, Ni, Ti, TCR)/ VPC/ Bypass
Z Sub Ohm Tank
Size: 26x 42.5mm
Drip tip type: 810
Juice capacity: 5.0ml
Filling method: Top fill
Mesh Z1 coil: 0.4ohm, 60- 70W
Mesh Z2 coil: 0.2ohm, 70- 80W (Pre-installed)
Quick slide coil design
High-grade KA1 Mesh coil
2.4″ OLED screen for a vivid display
Equipped with advanced AS2.0 chipset
IP67 waterproof/ shockproof/ dustproof
Direct top airflow and top-to-bottom airflow
1*Aegis X Mod
1*Geek Vape ZEUS Sub-Ohm Tank
1*0.4ohm Z1 Mesh Coil
1*0.2ohm Z2 Mesh Coil
1*Spare Glass Tube
1*Coil Tool
1*Micro-USB Cable
1*Promotion Card & Warranty Card
1*User Manual
2*Zeus Replacement Coils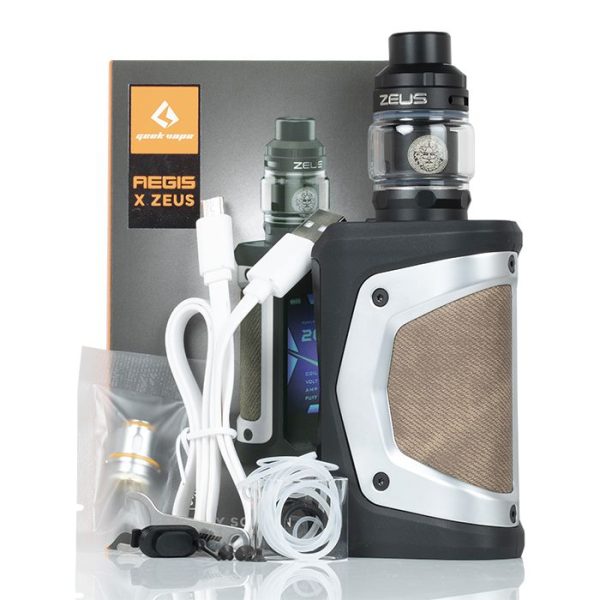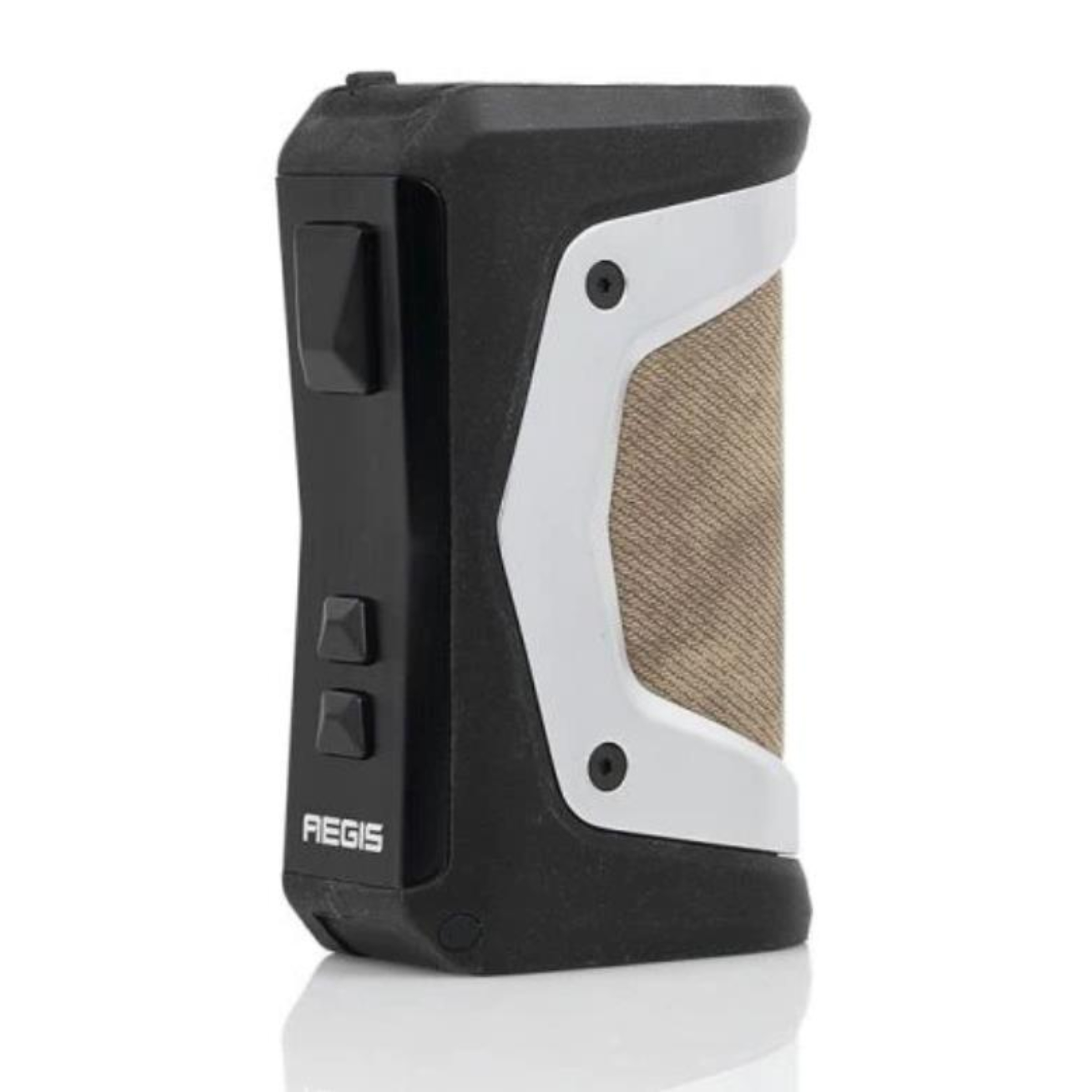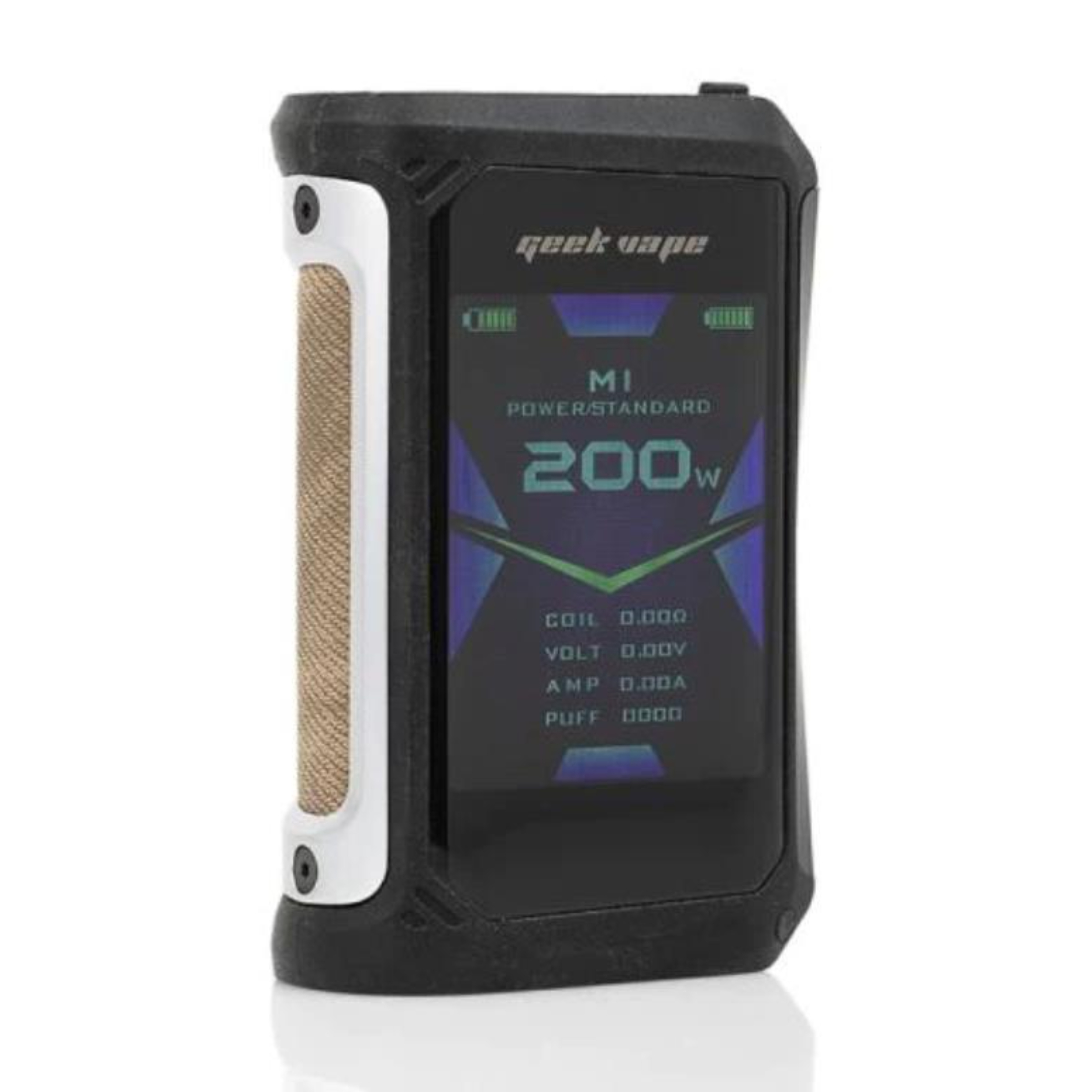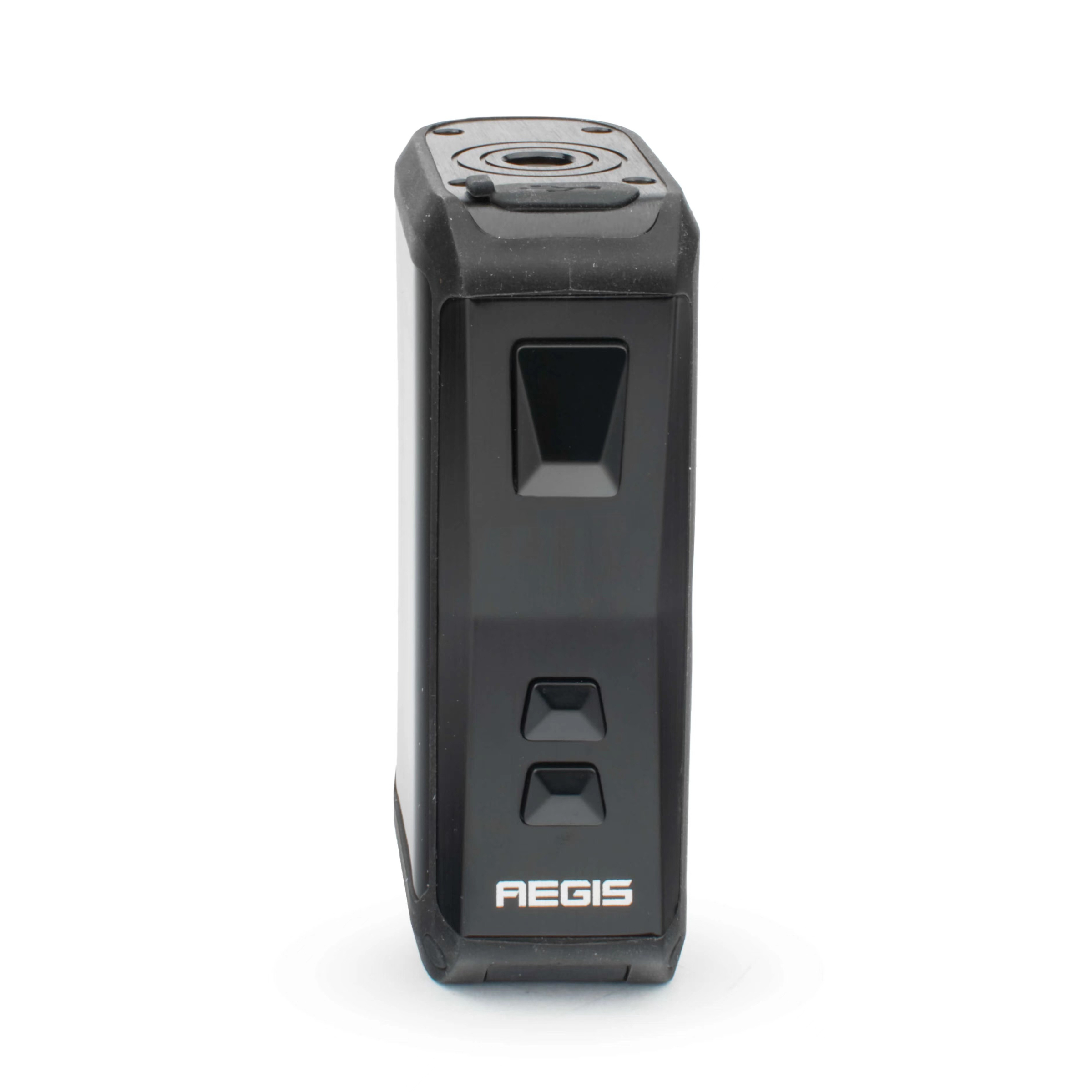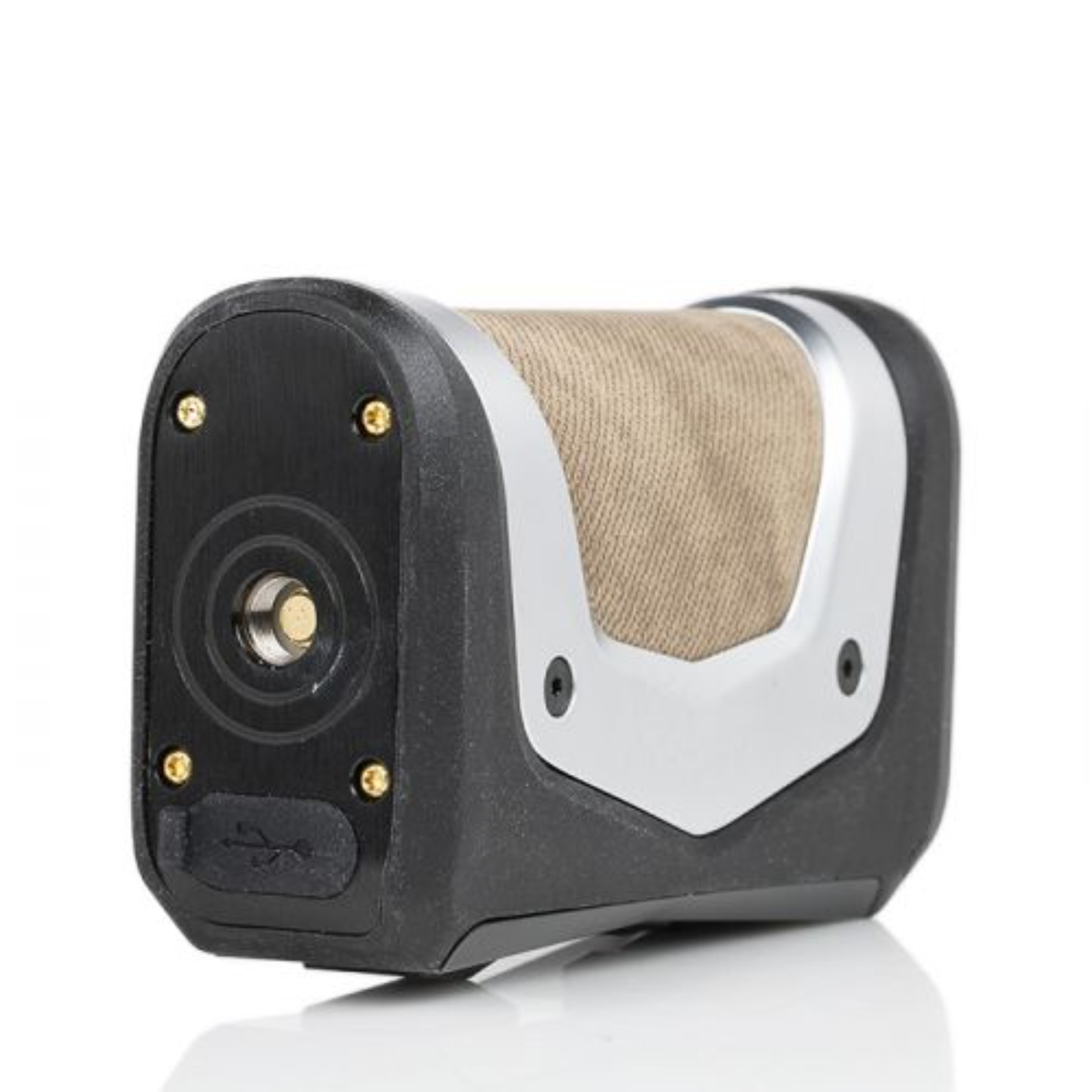 Solid, well-designed, and nicely-built, the Aegis X boasts stylish good looks. Lighter than some of GeekVape's other models, the Aegis X has a good hand-feel and. Around the average size that you'd expect for a dual 18650 battery mod, this device has an extra-large 2.4" OLED colour screen which is bright and clear, making it easy to see at a glance what your settings are.
Like every Aegis mod, this model boasts a thick coating of rubber over much of the device, with the colour option being really just an accent panel to the side. The branding is simple but stylish, and there's no rattling from the buttons for a sturdy finish.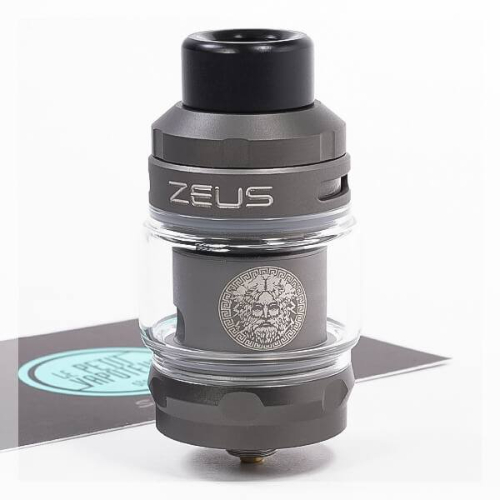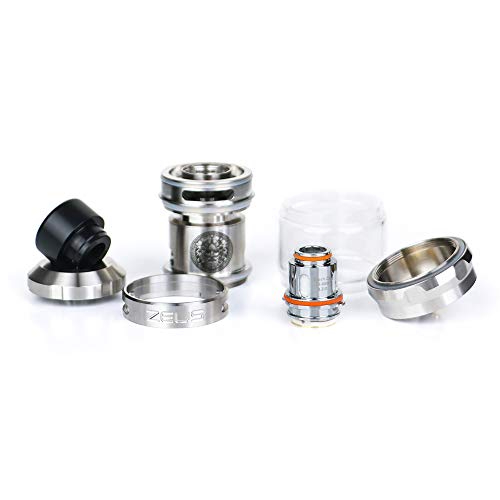 This kit comes with a Zeus sub-ohm tank that has been a GeekVape staple for some time. While it isn't anything fancy, it's a good all-round performer and boasts strong, sturdy build quality. Its filling cap seals well, while the drip tip is low profile, and fits snugly into the top of the tank. The tank also offers a smooth airflow control that adjusts beautifully due to the knurling and airflow ring.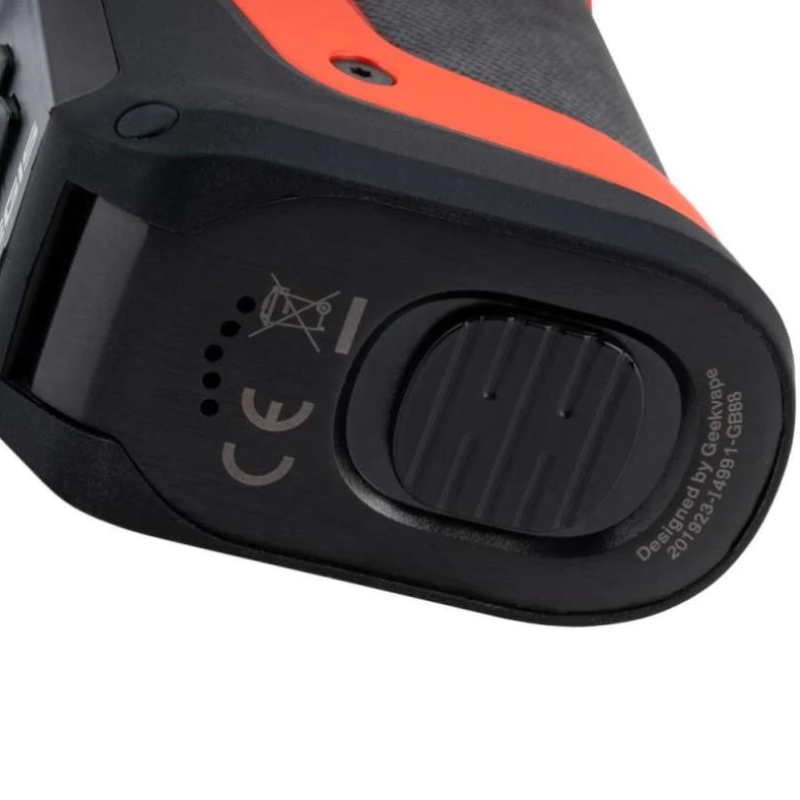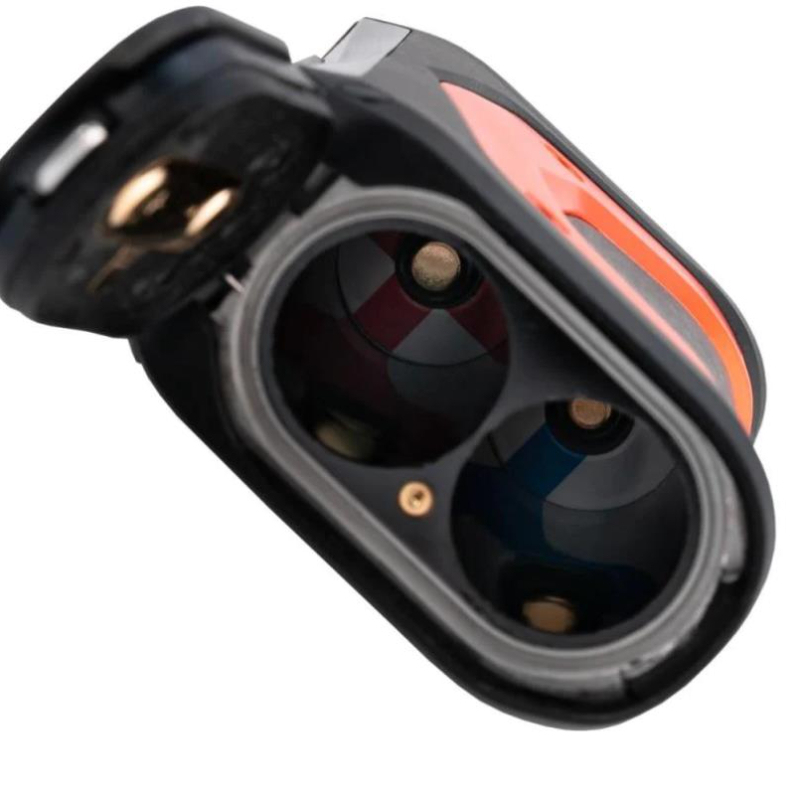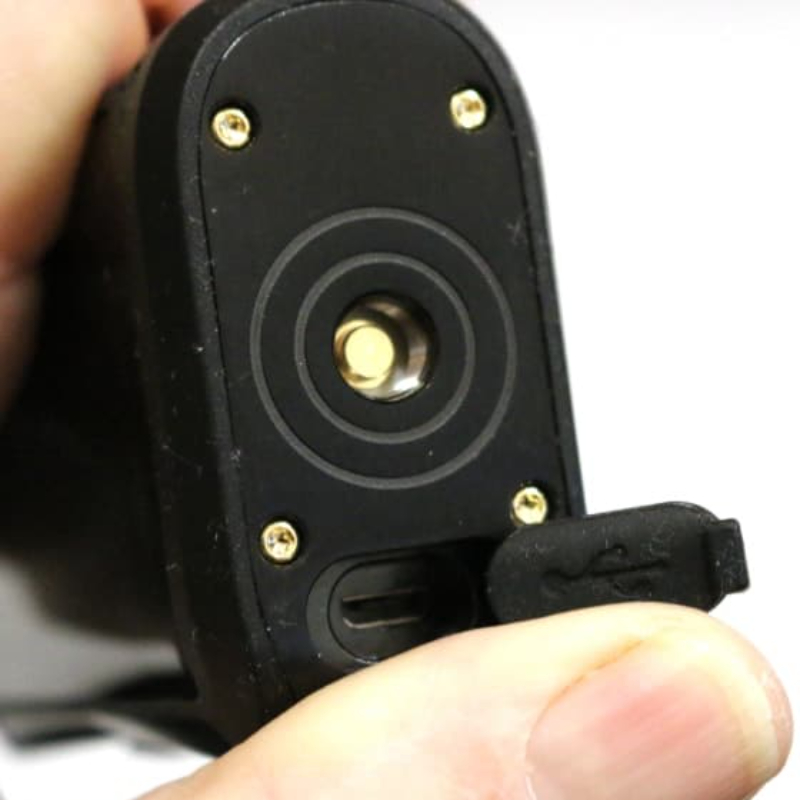 Of course, the length of your battery life when using this device will depend on your vaping style, but in general you'll probably be able to get a whole day of vaping from your batteries if you vape at 75W. If you're a chain vaper, of course, you'll use up your power far more rapidly.
The device is chargeable via a Micro USB port, and the batteries can be removed for charging via an external charger, or charged while in the device itself for extra versatility.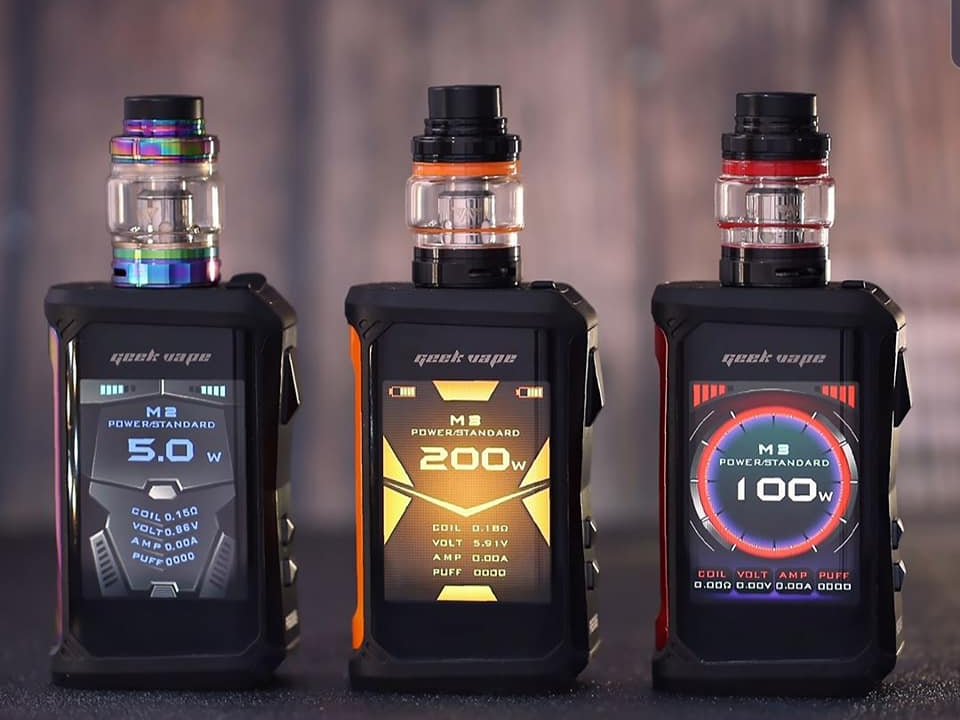 You'll find lots of different modes and features integrated into the Geekvape Aegis X. There is a Power Mode with Powerful, Normal and Preheat options, as well as Temp Control for TCR, Ti, Ni200 and SS. There is a VPC Watt Curve Mode as well as standard TCR and a bypass mode, so there's something for every vaping style here.
An added advantage of this mod is that it has five memory profile slots that can be programmed and switched. That means you can set up your preferences for different modes and then swap between them at will to suit how you want to vape at any given moment.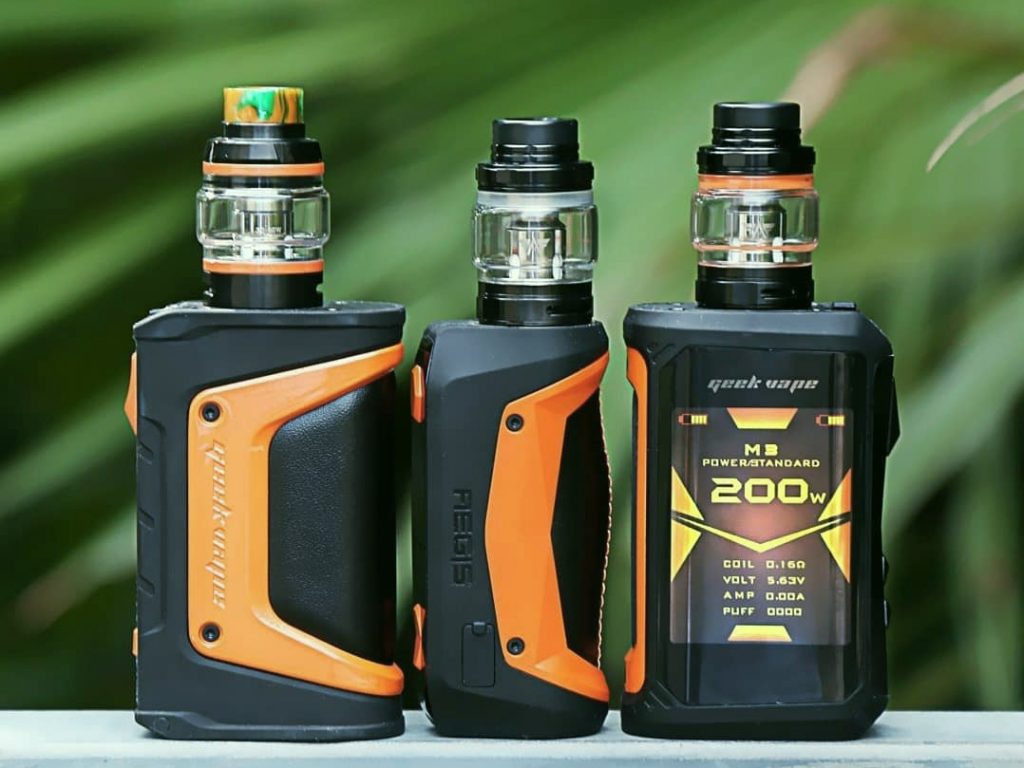 The Geekvape Aegis X performs well, producing excellent flavour, especially when vaping at about 75W where the experience is slightly warm and pleasurable. It chucks out really big clouds. With the adjustable airflow, it's easy to achieve the effect you desire, and as there are lots of modes to choose from, it couldn't be easier to customise your experience to suit your preferences at any given time.
Since it's possible to preset up to 5 different mode preferences, it's a breeze to switch at a moment's notice to another vaping style.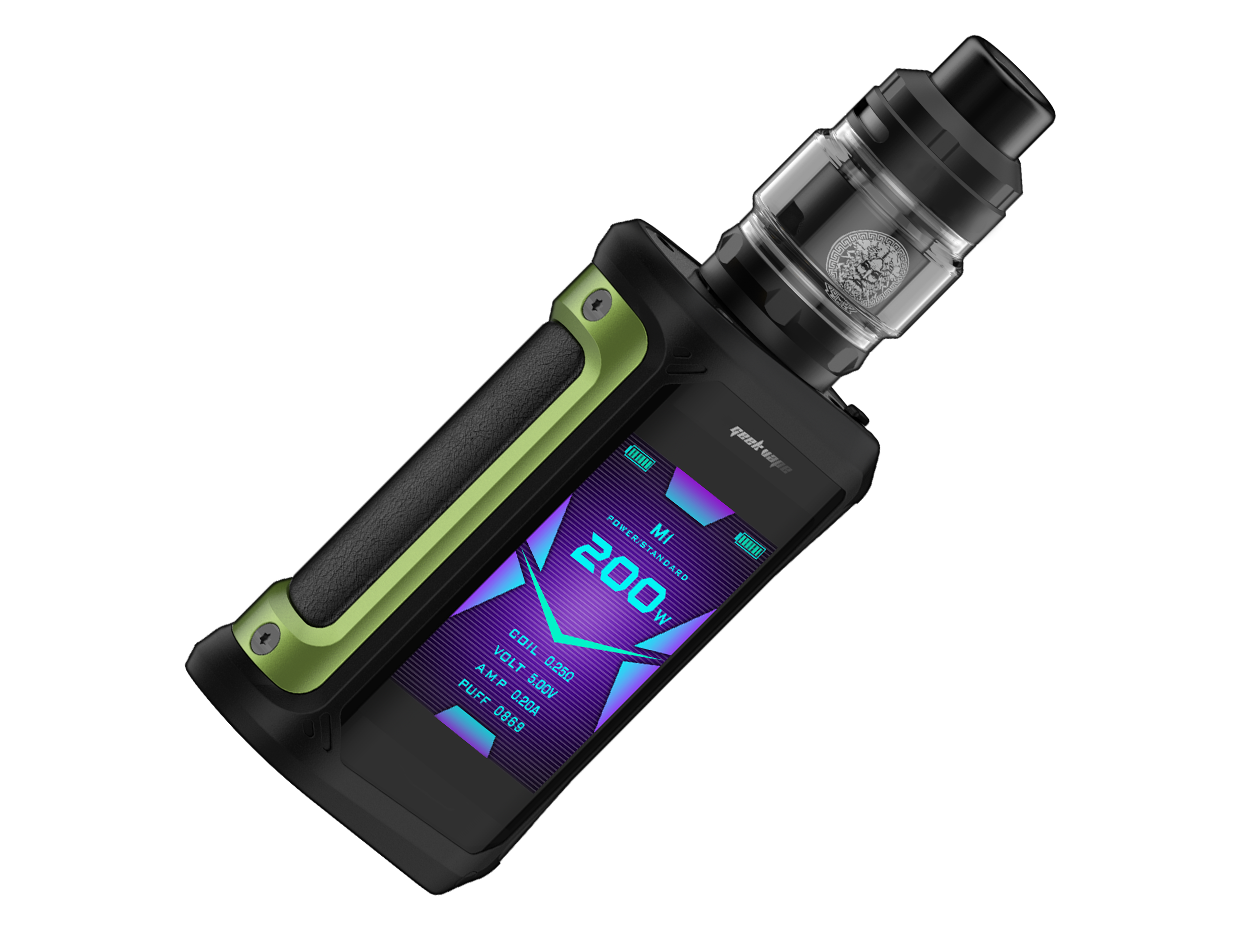 Geekvape Aegis X isn't the easiest device to use, simply because of the range of options is delivers. If you're an experienced vaper, you'll have no difficulties at all in adjusting this vape to suit your preferences, or to experiment with new ways of vaping that you may not have tried before.
On the other hand, if you're a complete vaping beginner, you might find this device a little overwhelming to begin with. There are lots of settings, and if you want to get the most of your device, you really need to get to grips with them.
Just to make matters more complicated, not all of the modes are properly explained in the user manual, so some trial and error are involved in getting the experience right. Nevertheless, once you've got your device set up and ready to go, you can just pick it up and vape – and the experience is an appealing one. Charging and refilling the device are both simple.
This isn't the cheapest device on the market, but it's far from being the most costly, like those DNA-chip mod kits, either. This one comes in at a higher price point than GeekVape's earlier mod incarnations, but that's only to be expected.
In general, this is an excellent choice of vape mod from GeekVape Aegis line. Not only is this a reliable brand with a strong reputation for performance and quality design, but the device itself is also sturdy, strong, and stylish.
The large colour screen and the choice of colours makes this an excellent choice for those who value aesthetic appeal in their vaping device, and with a choice of vaping modes to pick from, there's a lot to like about this model. If you're already an experienced vaper who wants a middle of the road experience from a mod that's relatively affordable but that promises a higher level of performance, you won't go too wrong with the Geekvape Aegis X kit.
You'll enjoy the range of vaping experiences it can deliver, and you'll also appreciate the robustness and durability of its design. Accidental falls and drops won't affect this sturdy little device, so you'll have nothing to worry about, whether using it at home or when you're out and about on the go.