Pods offer various ways to enjoy a smooth vape experience, and among the new products on the market is the Eleaf IORE LITE 2 Pod Kit. Eleaf has been manufacturing easy-to-use and elegant vape devices for over ten years, and once again, they produced a quality product.
The Eleaf IORE LITE 2 Pod Kit has a durable pod system and many excellent features. This preview will explore everything the vaping device offers.
Preview
The Eleaf IORE Lite 2 Pod Kit comes in a small box and an attractive design. The company has several models of pod systems, and you can choose one that fits your personality. Although the IORE Lite 2 Pod hasn't been long in the market, it has quickly become of the best-selling vape devices.
It has an affordable price tag and some of the best vaping specifications and features you'll ever come across. The Eleaf IORE LITE 2 has a macaron tone that makes it appear fancy. In addition, this vape pod is lightweight and compact, so you can easily carry it from one place to another in your hand or pocket.
The Eleaf IORE LITE 2 Pod Kit is available in five colors, allowing vapers to choose their preference. The main body is manufactured with a rubberized material; when held, it feels grippy yet smooth. The USB C Port for charging is at the vape pod's base.
This vape device has a draw-activated system for effortless vaping. Also, it has an in-built 1.0-ohm mesh coil for better wick-to-wire contact and a refillable pod cartridge. This design makes refilling easier for vapers.
However, note that you cannot replace the coil; once it finishes, you must buy a new one. Also, refilling the pod cartridge is easy, but you must remove the pod. After removing the pod, pull the little arrow behind the opening and tilt it when putting the juice to keep it from backing up.
Furthermore, the Eleaf IORE LITE 2 Pro Kit has a 2ml e-liquid tank and an in-built 490mAh battery with a 12W output rating. When the battery is low, a single indicator light notifies you.
One downside of this product is that it has no adjustable airflow, which makes it harder to get a tighter draw. However, it has two single air inlet holes on each side, and you can close one with your finger to tighten the airflow.
Specs
Dimension: 25mm x 14mm x 103mm
Battery Capacity: 490mAH
E-Liquid Capacity: 2ml
Coil: 0ohm mesh
Charging Port: USB-C, 5V/0.5A
Output Wattage: 12W max
Filling System: Side filling
Activation: Draw-activated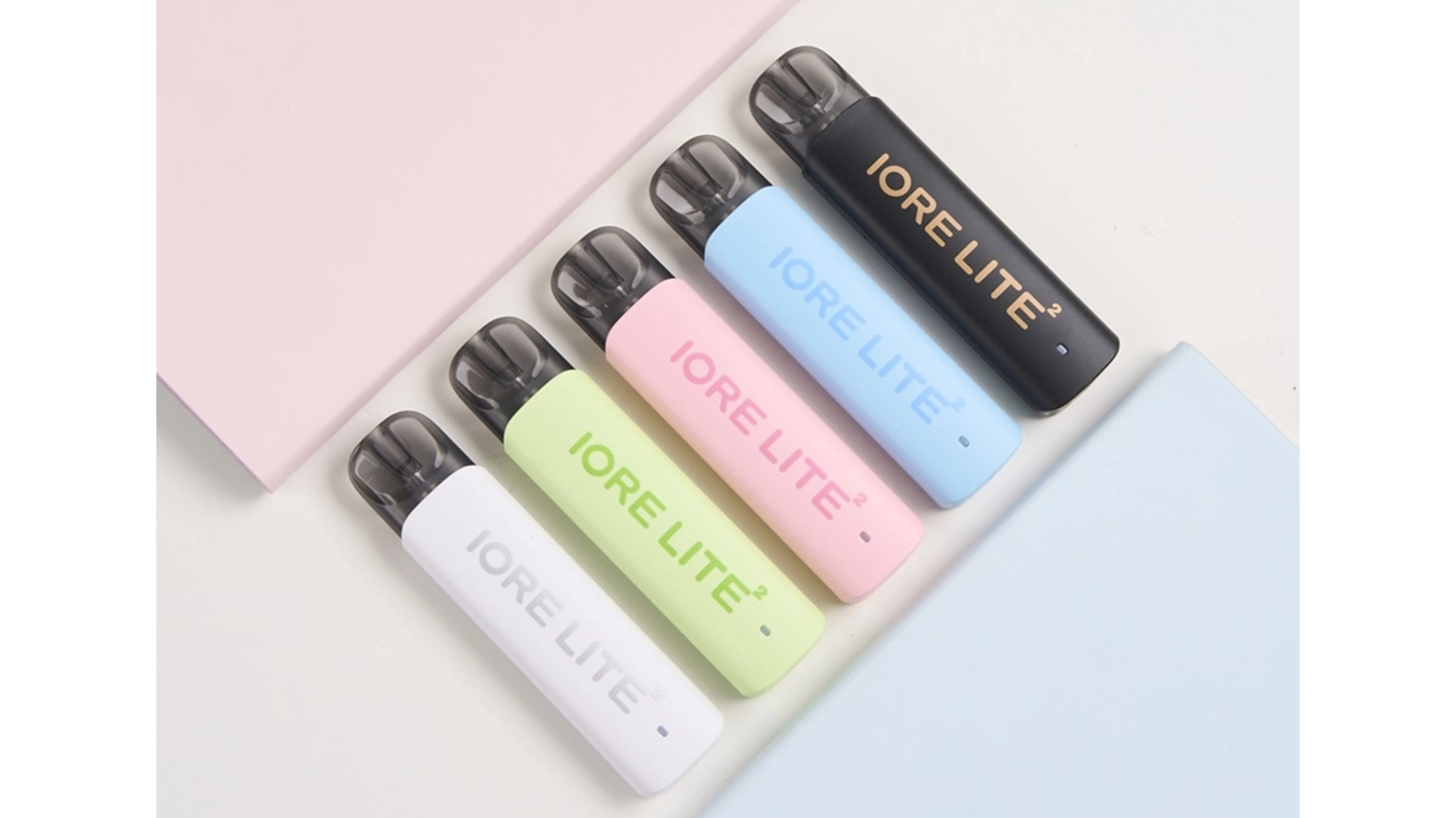 The range of colors available includes:
Pink
White
Blue
Green
Black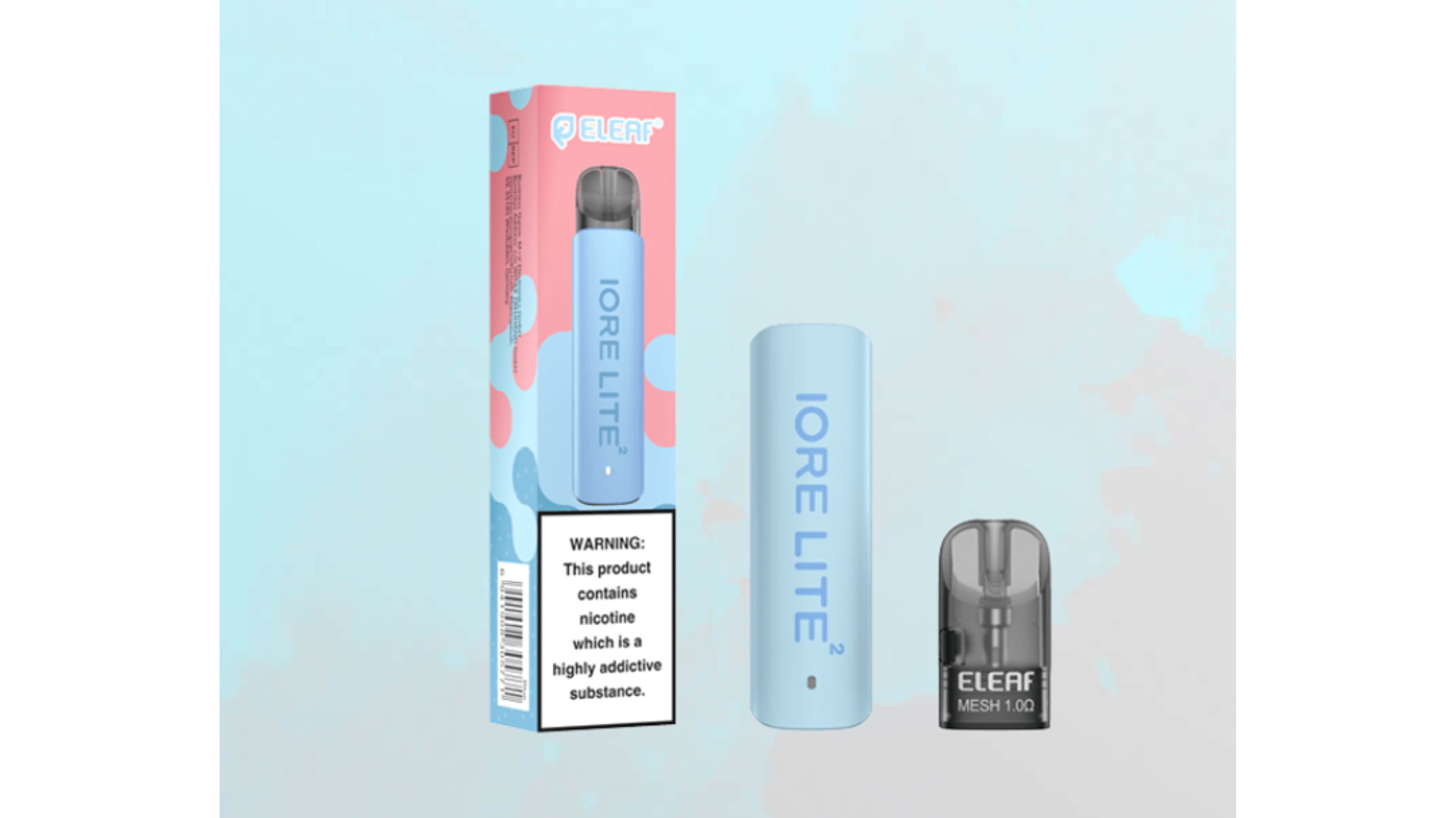 1 x Eleaf IORE LITE 2 Battery
1 x Eleaf IORE LITE 2 Pod
1 x User Manual
1 x Warranty Card
Final Verdict
Pod vape systems are supposed to be clean and offer quick and easy vaping for users; that's what the Eleaf IORE LITE 2 Pod Kit delivers. The IORE LITE 2 Pod ensures a satisfactory flavor experience and has a bigger battery than its previous model.
Overall, it gives you more value for your money. You can use the Eleaf IORE LITE 2 Pod Kit if you want to transition to vape pods or buy it as a gift for a friend who wants to quit smoking.