First Glance at GEEKBAR PULSE 15000
Immersive Full-Screen Space Capsule Design: The Geekbar Pulse features a full-screen design inspired by space capsules, complete with captivating LED lighting effects that truly make it stand out from the crowd. Users can easily access important information such as battery status, remaining e-liquid, and active mode settings, making for an enhanced vaping experience.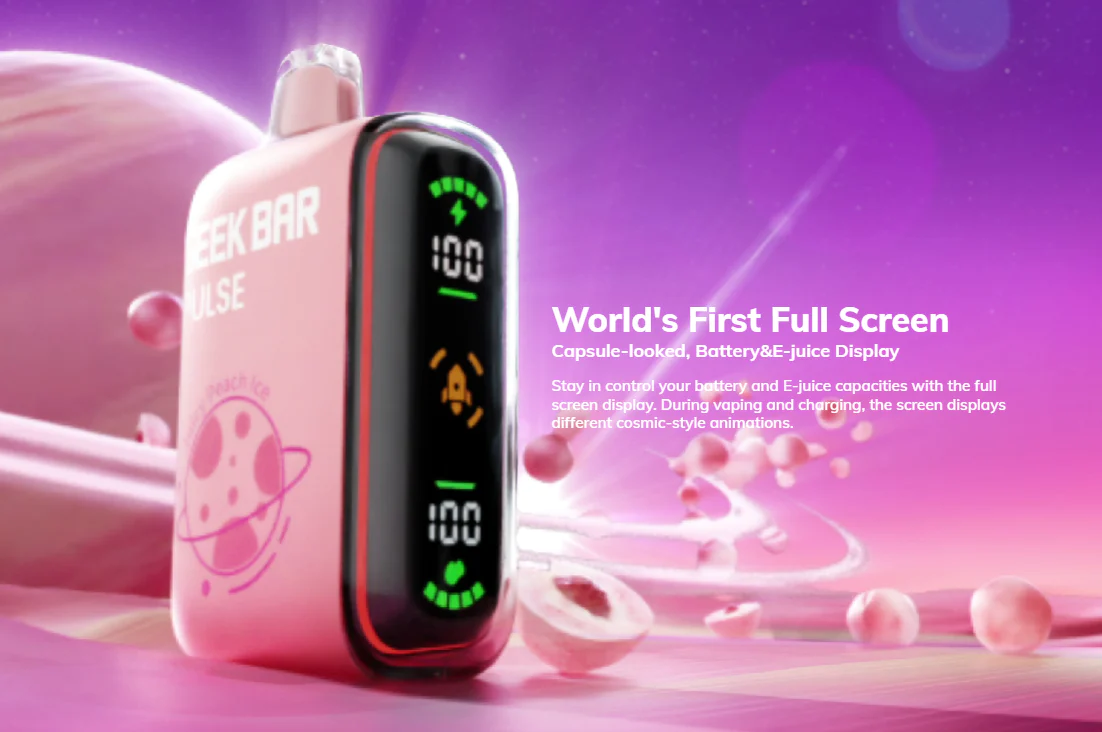 Major Features:
World's First Full Screen
Dual Mesh Coil
Dual Core
5% Nicotine
Regular 15000 Puffs
Pulse 7500 Puffs
GEEKBAR PULSE 15000 Flavors:
BLOW POP
BLUE RAZZ ICE
CALIFORNIA CHERRY
FCUKING FAB
JUICY PEACH ICE
META MOON
MEXICO MANGO
MIAMI MINT
PINK LEMONADE
SOUR APPLE ICE
STRAWBERRY BANANA
STRAWBERRY MANGO
TROPICAL RAINBOW BLAST
WATERMELON ICE
WHITE GUMMY ICE
Cutting-Edge Technologies
Dual Mesh Coil: The authentic Dual Mesh Coil delivers increased vapor production and enduring flavor, setting a new standard in vaping excellence.
Dual Core Chip: The built-in Dual Core Chip ensures stable performance and multifunctionality, offering a seamless vaping experience.
VPU Technology: Geekvape's VPU Technology takes product performance to new heights, offering a level of intelligence and personalization that is second to none.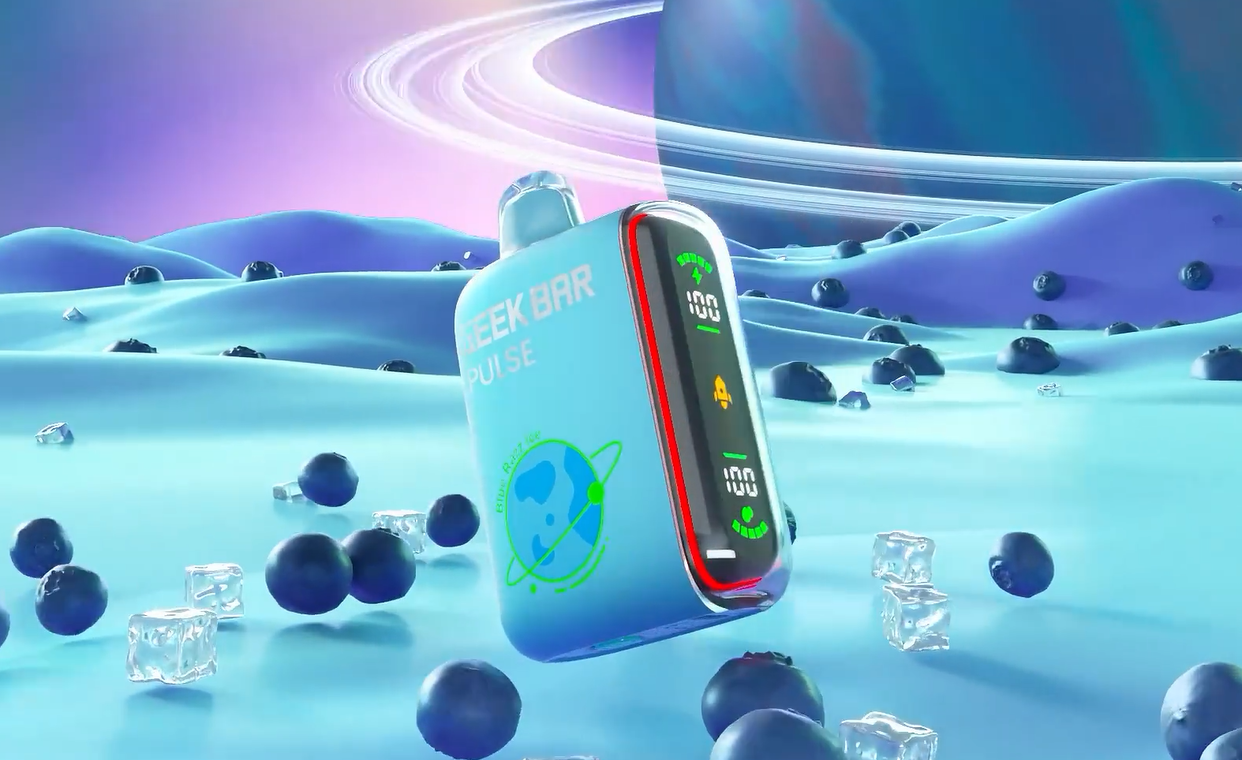 The GEEKBAR PULSE 15000 exemplifies Geekbar's unwavering commitment to continuous innovation and excellence, setting a new benchmark in the vaping industry. Whether you're in search of an extraordinary vaping experience or a healthier alternative to traditional smoking, this product presents an unparalleled opportunity.