When considering disposable and refillable vapes, long-lasting and an array of flavors are two features people look out for. However, the new OXBAR RRD disposable and refillable vape kit seems to have these qualities. OXBAR is a thriving vape manufacturer that unveiled its latest offering for the vape market. 
Compared to other vape products, the new OXBAR disposable vape elevates the puff counts available and comes in an ultra-thin design. Its many features are sure to make it an addition to most disposable vape shelves. Let's take a quick look at the exciting features the OXBAR RRD offers.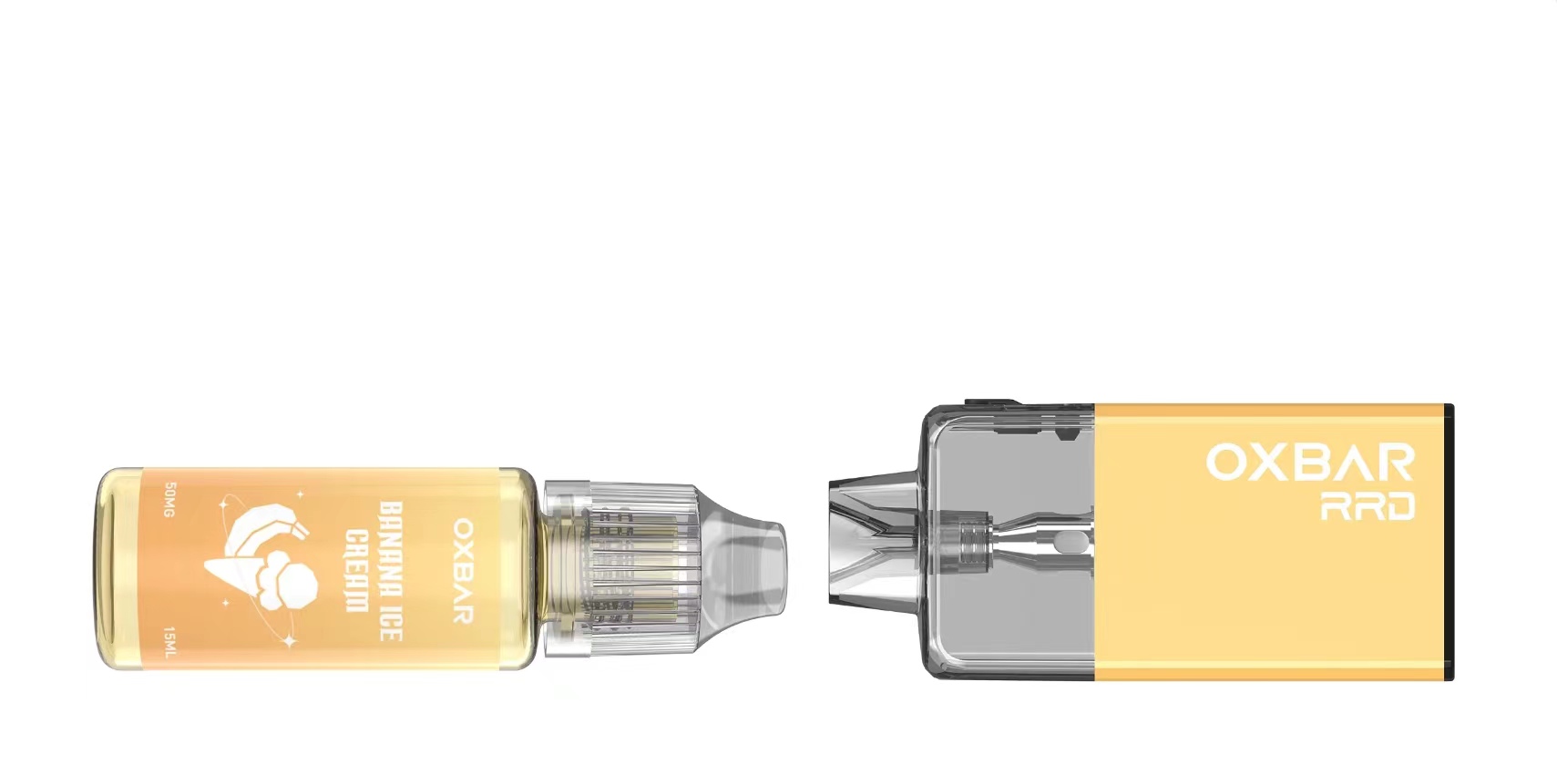 The OXBAR RRD kit is a rechargeable and refillable disposable vape that allows you to enjoy more puffs in a single device. With a 550mAh rechargeable battery and housing 15ml e-liquid, the OXBAR RRD provides up to 8,000 puffs. In addition, this disposable vape product utilizes speedy Type-C charging with the charging port conveniently located at the base of each device. 
The OXBAR RRD features an ultra-thin body that's quite stylish and can be considered a sign of good taste. The pod is so thin it almost feels like you're holding a poker card. In addition, the mesh coil uses sub-ohm tank technology to ensure the flavor is stable and better.
What's more? The RRD vape kit has a clear pod that makes it relatively easy to monitor the e-liquid level. With this exciting feature, you can say goodbye to dry hits. 
All you have to do to enjoy the RRD is fill it with your choice of e-liquid, allow the coil to saturate fully, and then click the button at the bottom of the device to activate. Refilling when it gets low is relatively easy, and you can refill from each side of the device. Finally, when your RRD begins to lose flavor, you can easily dispose of it and try a new flavor.
E-liquid Capacity: 15ml
Battery: 550mAh
Puff Counts: 6,000
Refill: Side refill
Nicotine: 5%
Charging: Type-C 5V
Weight: 32g
Refillable Lifespan:  15ml liquid
Material: Aluminum alloy
Display: Smoking light,charging light, low current flashing light, full-off light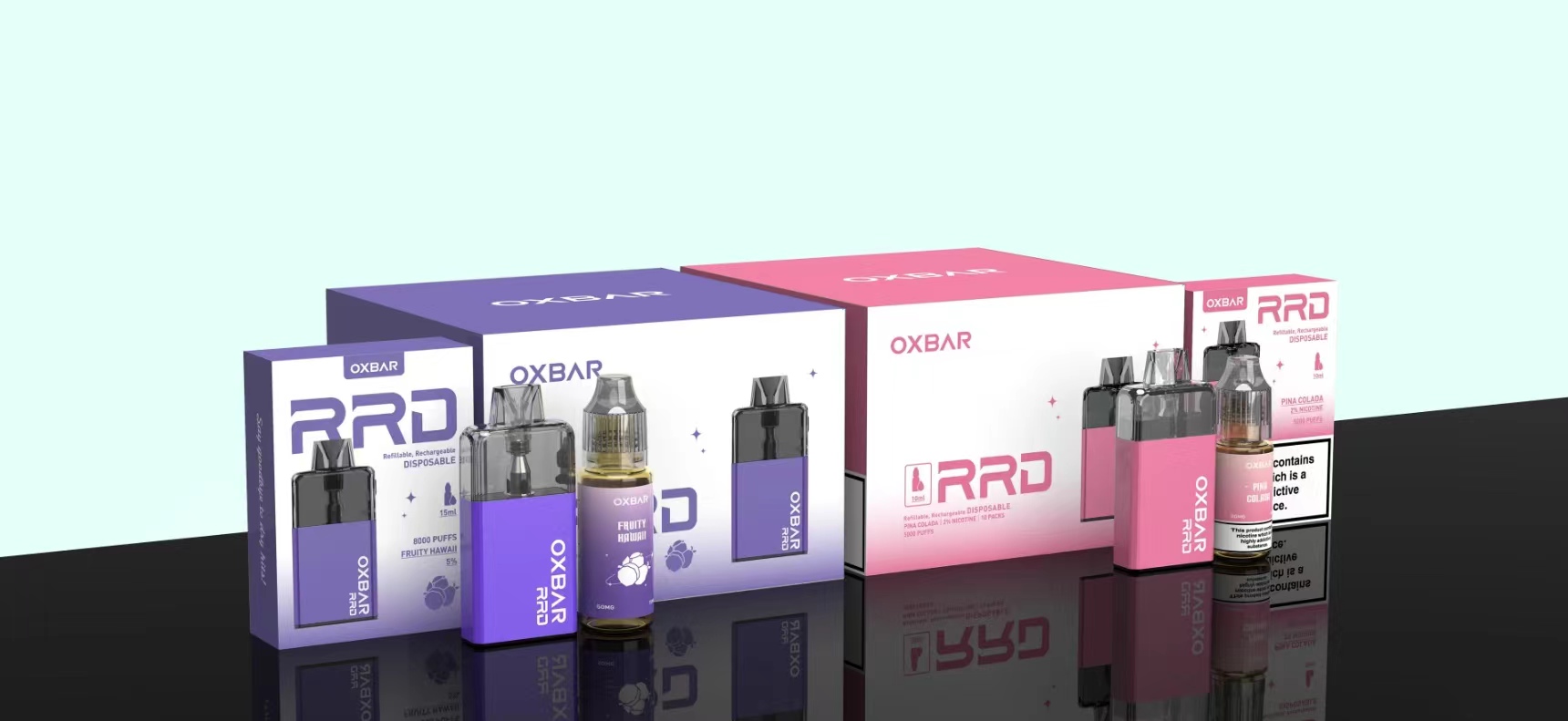 RRD disposable pod
15ml e-juice
User manual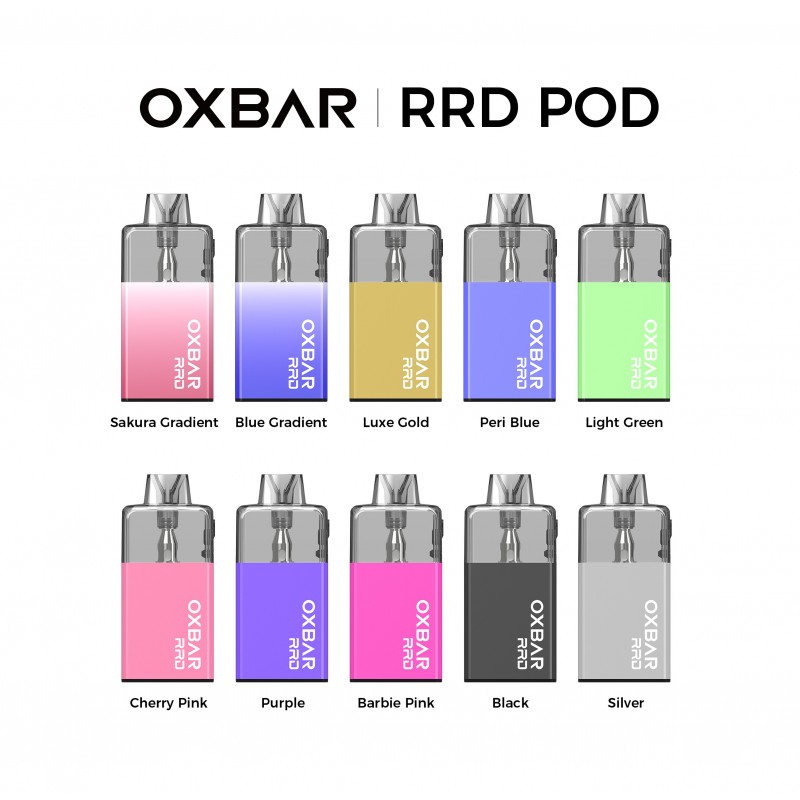 The best feature of every disposable vape is its flavor, and this is where OXBAR RRD shines brightest. It offers a range of fruity flavor options, so there's something for everyone. Below are the eight flavors the RRD offers:
Blue razz
Watermelon Ice
Pina Colada
Pink Lemonade
Peach Mango
Banana Ice Cream
Energy
Fruity Hawaii
The OXBAR RRD is everything and more and will meet all your vaping needs.