Your search for the perfect disposable vapes has come to an end. Bringing a different and unique perception, VECEE is hitting the market in style with a new collection of disposable vapes featuring exciting fruit-flavored blends. The new VECEE LUKE disposable vape is crafted to take your taste bud on an adventure.

Although VECEE is a startup, it is already building a solid portfolio with a list of exceptional and appealing flavored disposable vapes. In addition, VECEE  increased the vape count in VECEE LUKE, making it higher than what is available in VECEE PICCO and VECEE AREX. As a result, customers now have access to another long-lasting disposable.
Compared to other VECEE products, the latest VECEE LUKE disposable vape incorporates an excellent heating element and a see-through juice window that displays the 2ml e-liquid inside as you enjoy the savory puffs.
Let's find out the exciting features of this new product.
Preview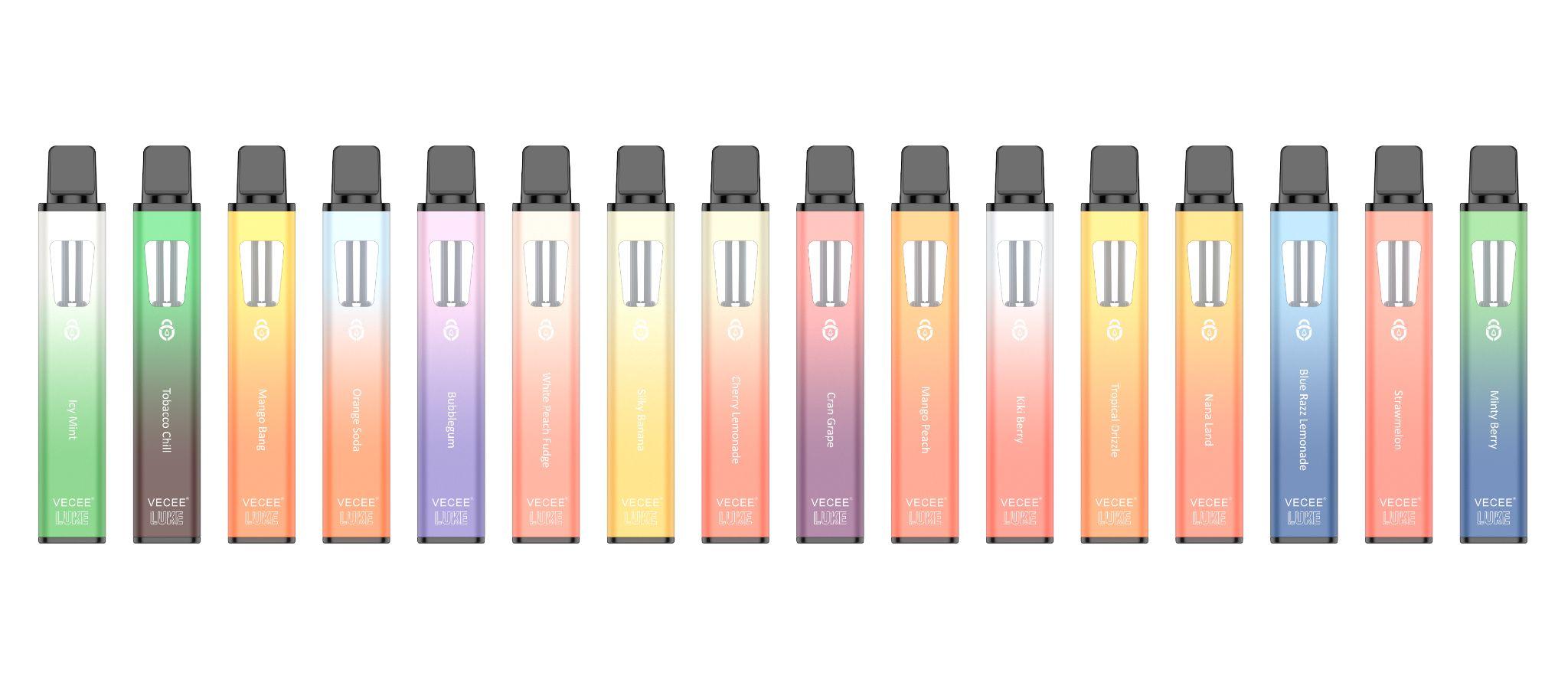 VECEE LUKE was designed and improved for portability and functionality. It is a stylish, slim, and exceptionally crafted disposable vape loaded with 2ml vape juice. VECEE LUKE has a combination of pleasant flavors and 20mg of nicotine infusion.
What sets this disposable apart from other high-puff disposables is its built-in battery, which features a formidable 400mAh capacity and provides up to 600 puffs. As a result, the VECEE LUKE disposable vape is the perfect option for vape lovers to explore their favorite flavors in a more portable, convenient, and easy-to-use device.
But the features don't end here.
VECEE LUKE has a mesh coil, giving it a more significant surface area and better wick-to-wire contact. Also, it has an innovative juice-locking system, so you don't have to worry about your vape juice leaking. Plus, your e-liquid stays fresh always.
When the mesh coil partners with the juice-locking system, you get a better interpretation of all the greatness of the e-liquid. Although VECEE LUKE is super creative, the flavor blend is another enormous appeal as you enjoy different vibrant mixes of fruits. Overall, the vape device looks pretty appealing and perfectly represents the brand.
Specs
Dimension:16mm*94mm
E-Liquid Capacity:2ML
Battery:400mAh
Puff Counts:600
Nicotine Strength:20mg
VECEE LUKE Flavors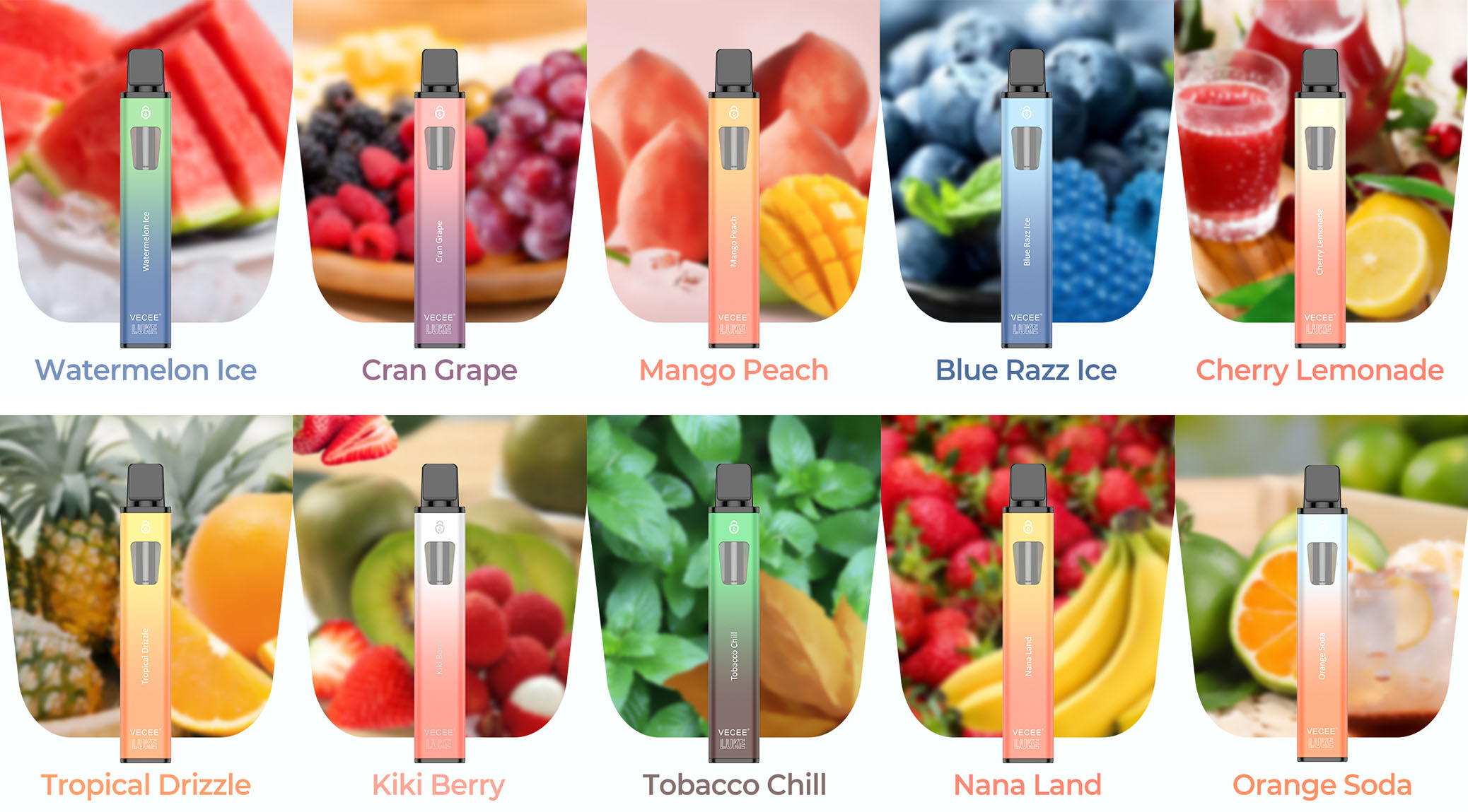 Again, the range of flavors introduced by VECEE with this new vape makes it easy for everyone to find what they love. Here are the options to choose from:
Mango Peach
Kiki Berry
Cran Grape
Tropical Drizzle
Nana Land
Blue Razz Ice
Tobacco Chill
Cherry Lemonade
Watermelon Ice
Orange Soda
VECEE LUKE disposable vapes are ultra-fresh and always fresh, making it the device to fulfill all your vape cravings.