We've heard too many good comments about Elfbar in 2022. We guess no one would disagree if we say that Elf bar is the most popular disposable vape around over the months.
Elfbar has launched over 15 products including 13 disposable vapes and 2 prefilled starter kits. They greatly differ in the form factor, puff count and flavor choice to cater to different preferences. From 2mL TPD version to longer-lasting disposable vapes with 3,000 or even 5,000 puffs (13mL), there is always one for you.
Anyways, from such a large product pool, Elf Bar has won many vapers' and ex-smokers' hearts. Today, we are going to review more than 20 flavors of Elfbar 600, 800, and 1500. Let's dive in.
1st Place
Blue Razz Lemonade sounded a bit confusing to us at first. "How would the combination of blue raspberry and lemon soda taste like? Wouldn't it be super sour?" However, when we had our first puff, we immediately fell in love with this flavor. This flavor kept the sweet and tarter flavor of raspberry, while adding up refreshing lemon zest.
We can clearly experience the fizzy and bubbly feeling when inhaling and it hit out throat but not too harshly. It's like having a blue raspberry lemon tart, but not too rich that you might get tired of after several bites. At the same time, it also reminded us of the blue icee, yet it's not as cold. The Blue Razz Lemonade is just amazing on all fronts.
2nd Place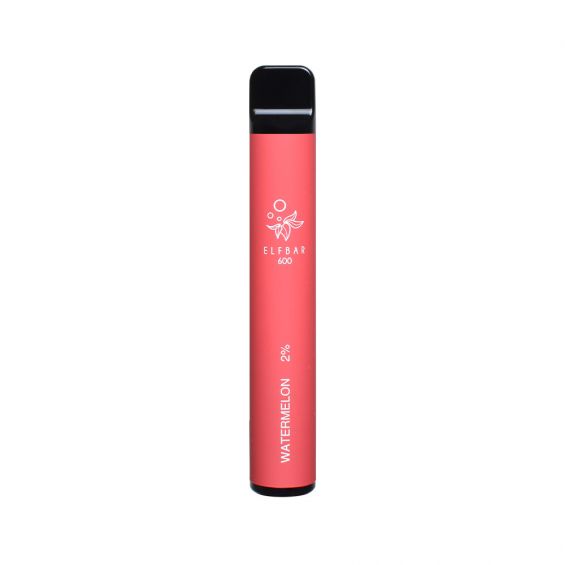 Watermelon surpassed our expectations. Some of us didn't fancy watermelon flavor e-juice because most of the popular ones taste like bubblegum we had in childhoods. Elf Bar Watermelon is not like the typical lush ice you had. We did taste the bubblegum part. However, after we exhale, we could smell the gentle aroma of watermelon juice, a freshly squeezed one.
The sweetness can stay in your tongue for long so just one puff can bring you long-lasting satisfaction. If you also like fresh watermelon juice, you'll love this one.
3rd Place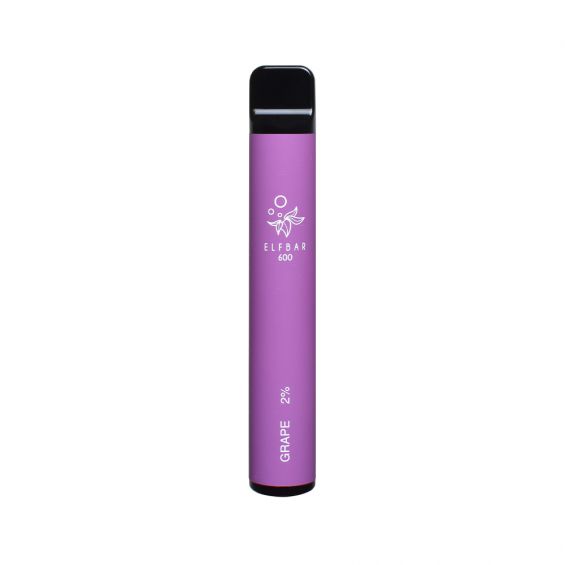 The third best flavor is the Grape. We smelled a strong fruity aroma as soon as we opened the plastic package. It smelled like grape that mixed with a hint of wine. Sometimes we had an overly sweet grape that we got sick of easily. But this one was so refreshing that it balanced the sweetness and freshness very well. 
Peach Ice delivered strong throat hit, a bit harsh to us. When we inhaled, we could smell a strong peachy fragrance. However, the flavor was so faint that we could only distinguish the peach flavor by its smell.
Also, we expected to have a cooling sensation from this flavor because of the name, but the coolness was weak, too. The peach flavor tasted like a peach juice with little to no sweetener in it. Overall, it was not our preferred peach ice flavor.
We had tried a lot of mango flavored vapes and e-liquids. Some of them are refreshing green mango and some are ripe sweet ones. We also had a lot of good mango flavors. However, Elf bar 800 mango flavor was not one of the bests we had. The throat hit was weak and the airflow was comparably loose. We needed to draw hardly to get the flavor out.
The flavor was not like ripe mango or fresh mango. It tasted more like a mango candy that is full of artificial additives.
Flavors on the Fruity Side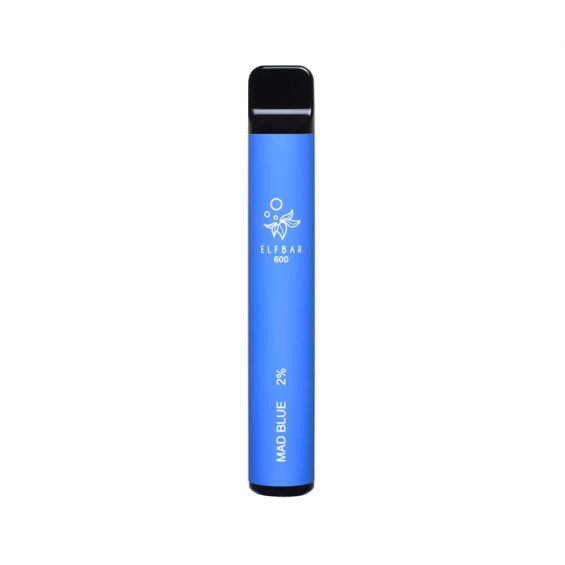 The wildly named "Mad Blue" is actually a mix of berries. It's so sweet that it's hard to tell what berries are in it. Officially there are raspberry, blueberry, and blackberry, but we can only distinguish blackberry, maybe it's the distinctive sourness of blackberry that makes it stand out.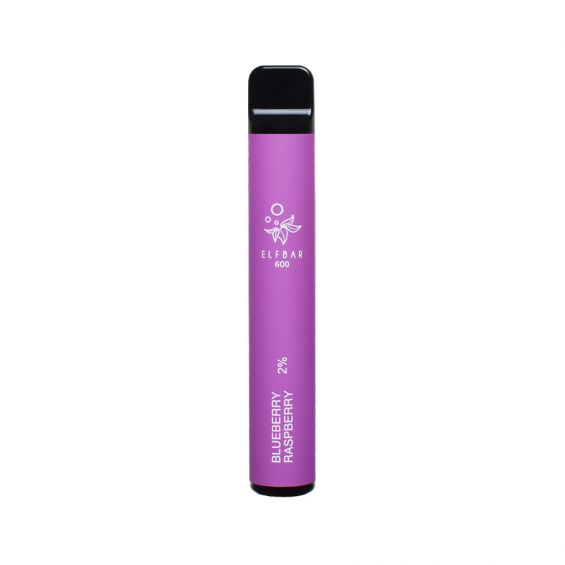 Blueberry Raspberry [New]
We think blueberry raspberry is rather a good choice. It is just the right amount of sweetness, not greasy and harsh. Blueberry is well-blended with raspberry, thus delivering juicy but fresh sweetness.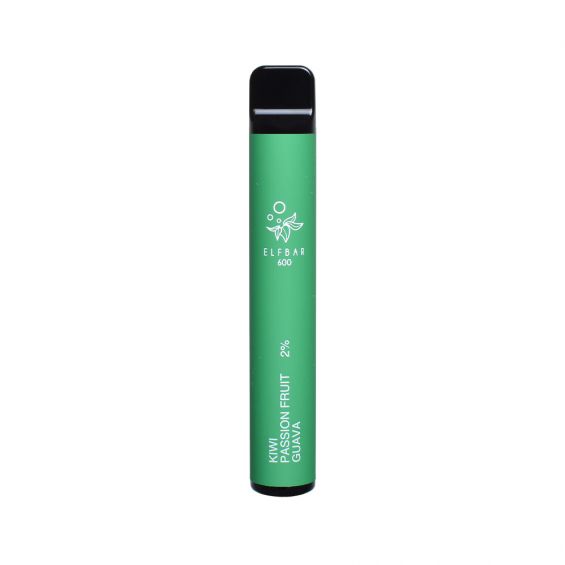 For the first puff, the passionfruit takes the main role in the flavor. It delivers nice throat hit. However, after a few more puffs, we tasted sweet kiwi on our tongue. The flavor tasted like the preserved kiwi slice with a hint of tartness from passionfruit. The guava was faint. In general, it's a nice refreshing flavor.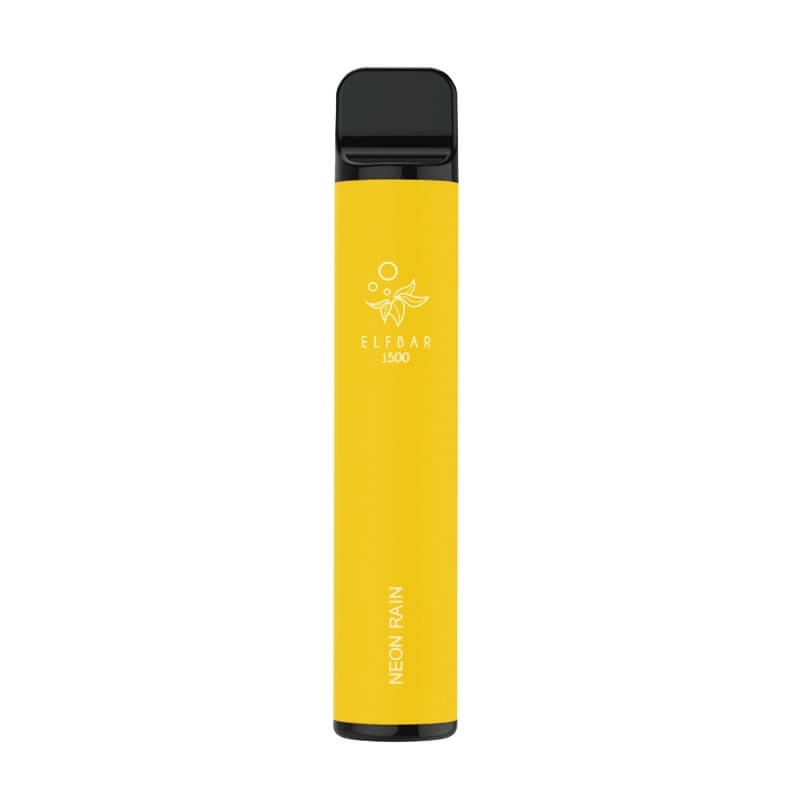 Neon Rain tasted like skittles. However, this one wasn't our preferred skittle vape juice. First puff was very nice. The sweetness and sourness balanced well, providing a good sensation in the throat. But the flavor was fading away after a few puffs, leaving a trace of burnt taste in my mouth (it was not burnt, just the feeling), and the vapor became a bit of harsh in mouth.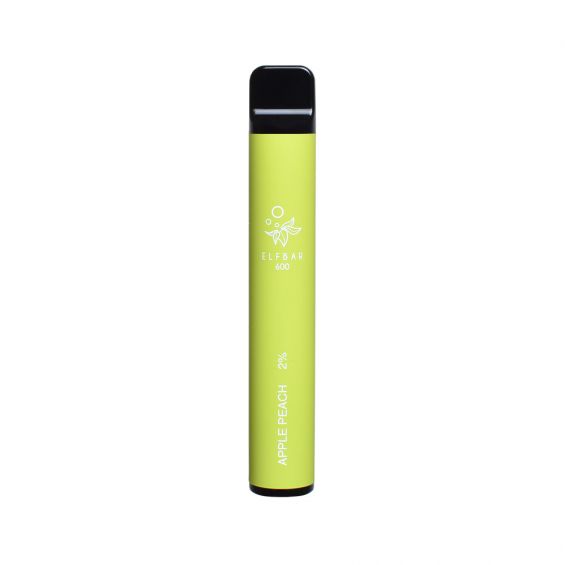 This tasted like a cup of concentrated apple peach juice. It perfectly mixes the acidity of green apple and sweetness of ripe peach.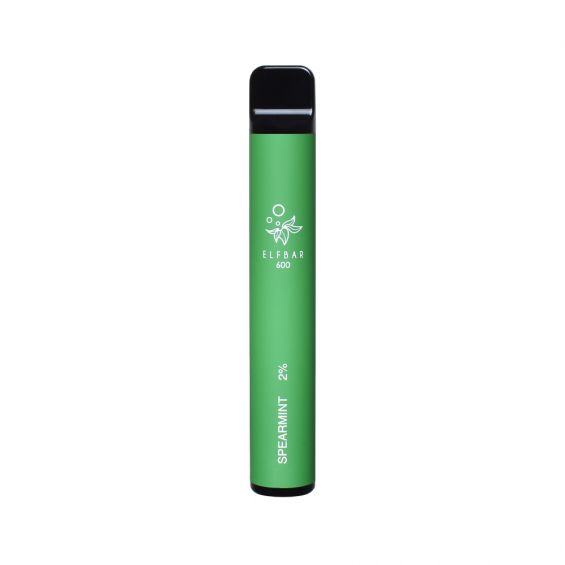 Spearmint tasted like the classic gum in spearmint flavor. The mint was not too cold to give you brain freeze. The flavor had a hint of sweetness come along. As a result, it was not boring at all. We could vape it all day long.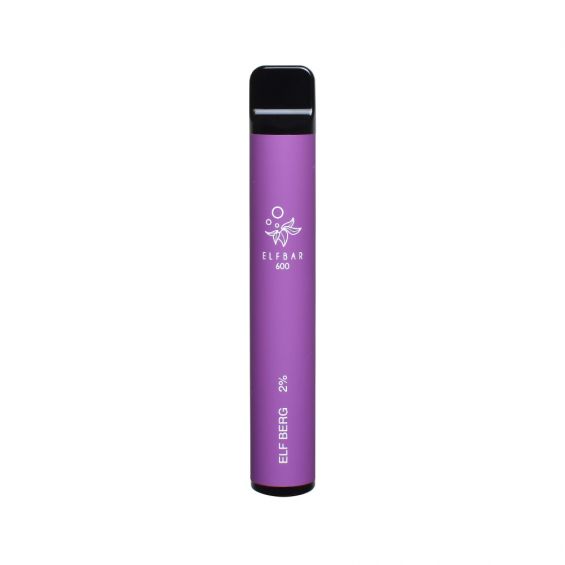 We were intrigued by its name when first getting this one. It tasted just like the mints in berry flavor. The sweetness and sourness from berries (not sure what berries they were) left in mouth for a while. And the menthol part was subtle, not obvious though. Not our favorite flavor but we could keep vaping it somehow.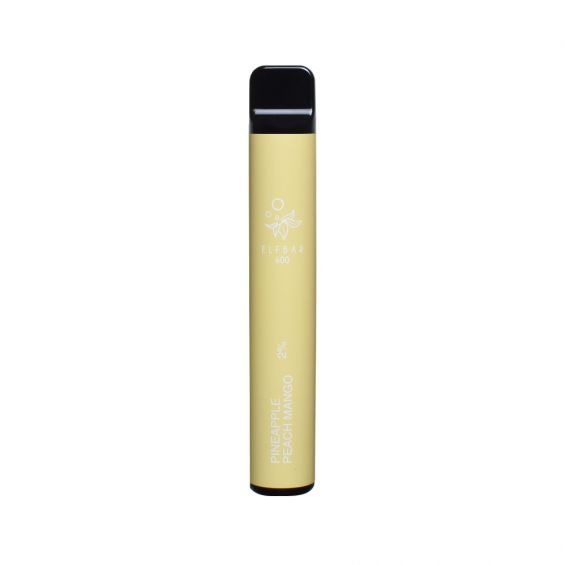 The pineapple hit our taste bud on our first inhale. It took the dominant role in this mixed fruity flavor. Peach was the weakest part we could taste. Mango came in afterwards. Overall, it delivered that kind of great tropical vibe. This flavor was addictive and kept us vaping on and on.
Flavors on the Dessert Side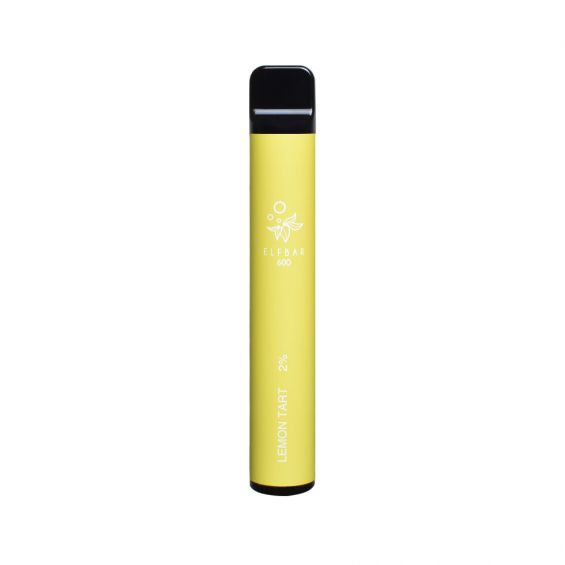 Lemon tart is sweet and refreshing with a spicy and tart flavor, like a lemon curd filling. It tastes like a unique lemon pie and leaves a ring of creamy meringue on the exhale. We think this flavor is enticing and worth trying.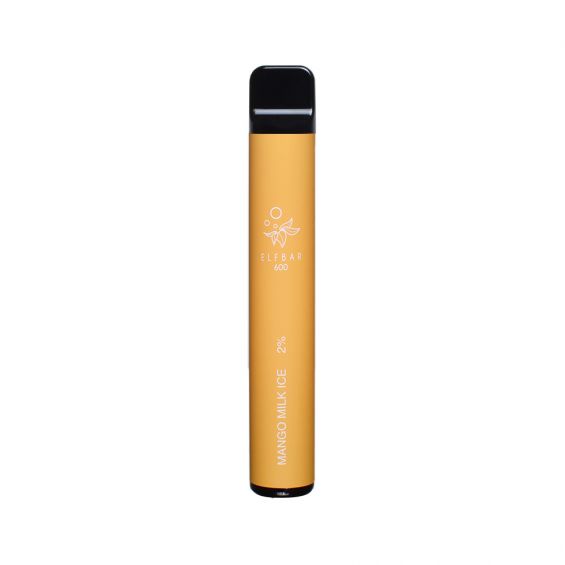 Mango milk ice is way better than mango flavor. It brings a very silky and smooth taste. The light fragrance of mango plus the characteristic sweetness of milk as if you are eating mango cream. The milk's subdued taste nicely neutralizes the artificially flavored taste of mango.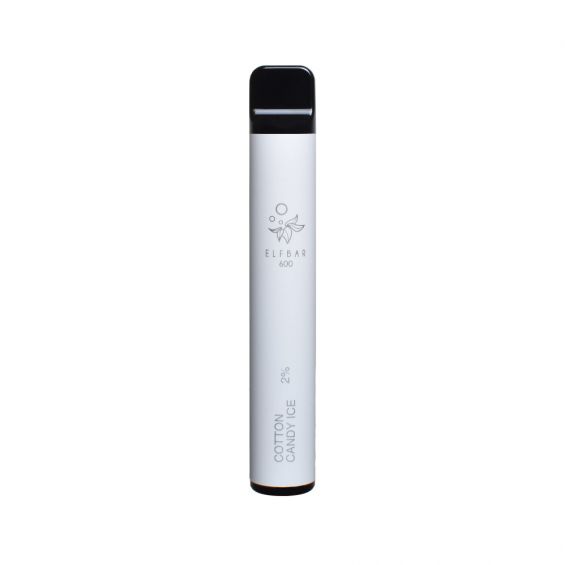 This is a tricky flavor. We thought it was going to be a sweet and furry fruity flavor that's similar to cotton candy. However, the menthol took a large part when vaping. The sweetness was there, but not as similar as the flavor of cotton candy. If you don't want a icy cotton candy (sounds weird, we know), don't go for this one.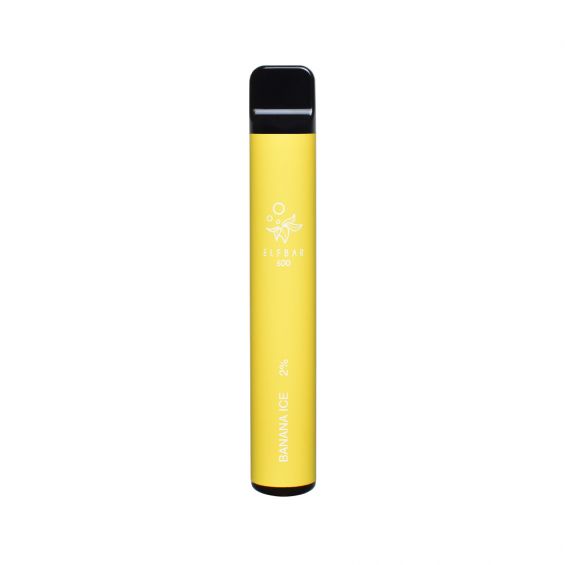 Banana ice is the classic banana flavored popsicle we had in our childhoods. It provides the subtle sweetness of banana and creamy notes of milk bar.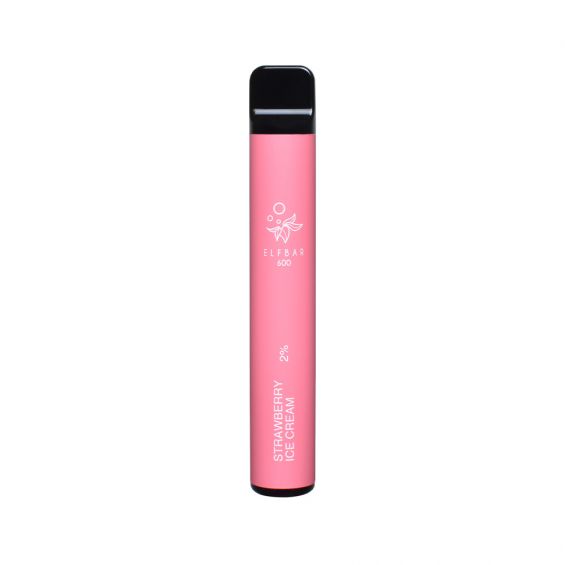 This flavor was icy. We could feel the coolness stayed in our mouth for a while after a puff. Our throat also felt the icy hit. In terms of flavor, the milky flavor would go through mouth to nose when inhaling and exhaling. Strawberry taste was mixed into the milk. It's like having a strawberry milk bar.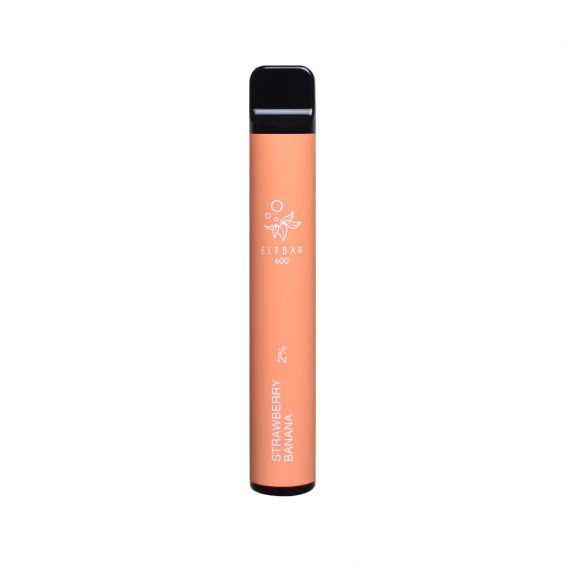 We love it. The sweet vapor was rich and smooth. Anybody can say no to the strawberry banana milk shake back then as a kid? This one mimics that taste quite well.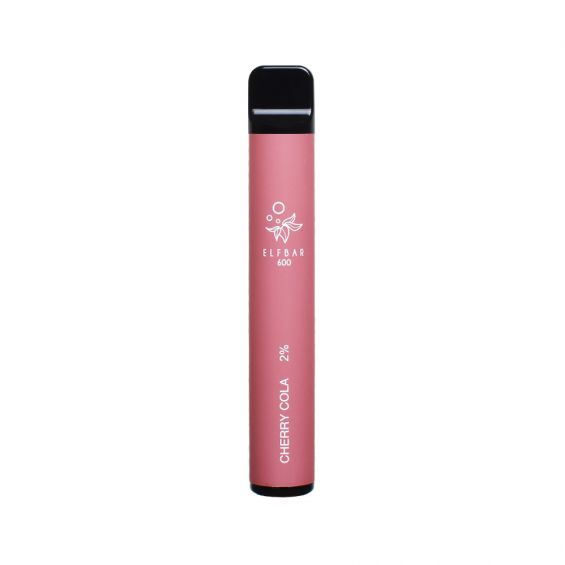 We love this Cherry Cola flavor so much. The single cola ingredient always tastes mediocre. But with the addition of the cherry aroma, the cola is stimulated with more sweet and sour excitement. It's as if you can taste the pleasure of the bubbles exploding slightly in your mouth.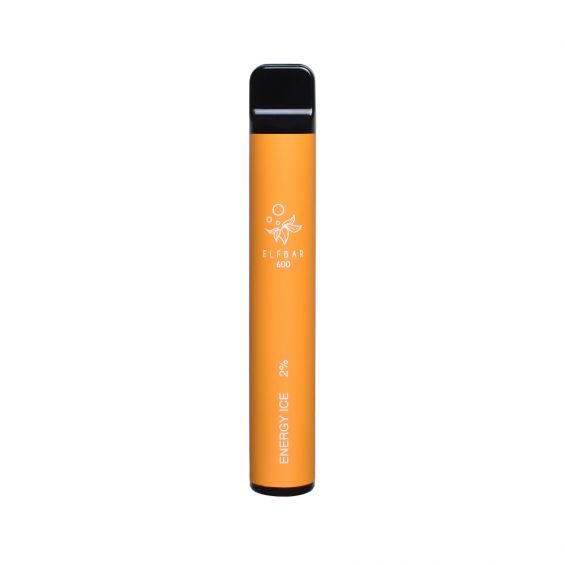 Unlike the fruit flavors, the energy flavor is straightforward and without any hint of sweetness. It has a nice hit on the throat, while the ice makes the flavor stay longer. Inhaling energy ice gives us a good concentration. If you don't like fruit flavors, this is a wonderful choice.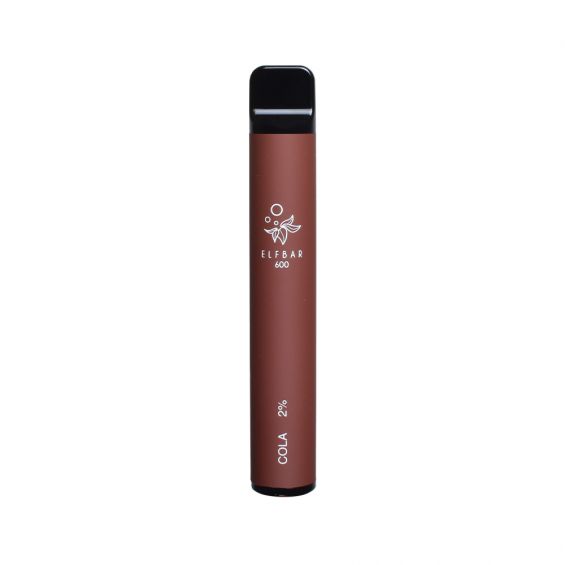 Overall, the cola flavor was like a mixture of cola, ginger and lemon. After a few puffs, when we inhaled, there was a weird flavor we couldn't name. Some of our testers said it tasted like plastic. There're also some saying it's nutty.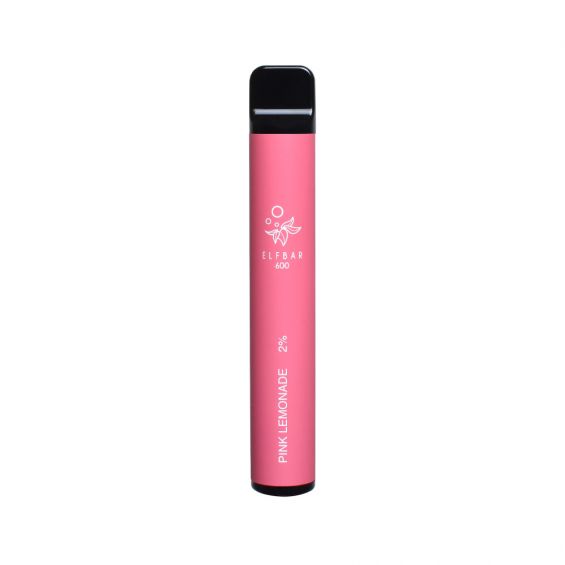 Pink lemonade also provided the bubbly taste like Blue Razz Lemonade. It had the strawberry aroma in it, which was lovely. The throat hit was at medium level.
Elfbar 600, 800, and 1500 - Design and Quality
You will find Elfbar 600, 800, and 1500 look the same except for the dimension. There is one airflow inlet down on their bases. When you inhale, you'll see a blue LED light flashing; and it fades away as you finish a puff. The matte-shell device feels nice in hand as well.
Elf Bar shapes its mouthpiece in a thin and flat one to better fit into our mouths. Every Elfbar, regardless of the puff counts, offers a nice restricted pull with appropriate airflow.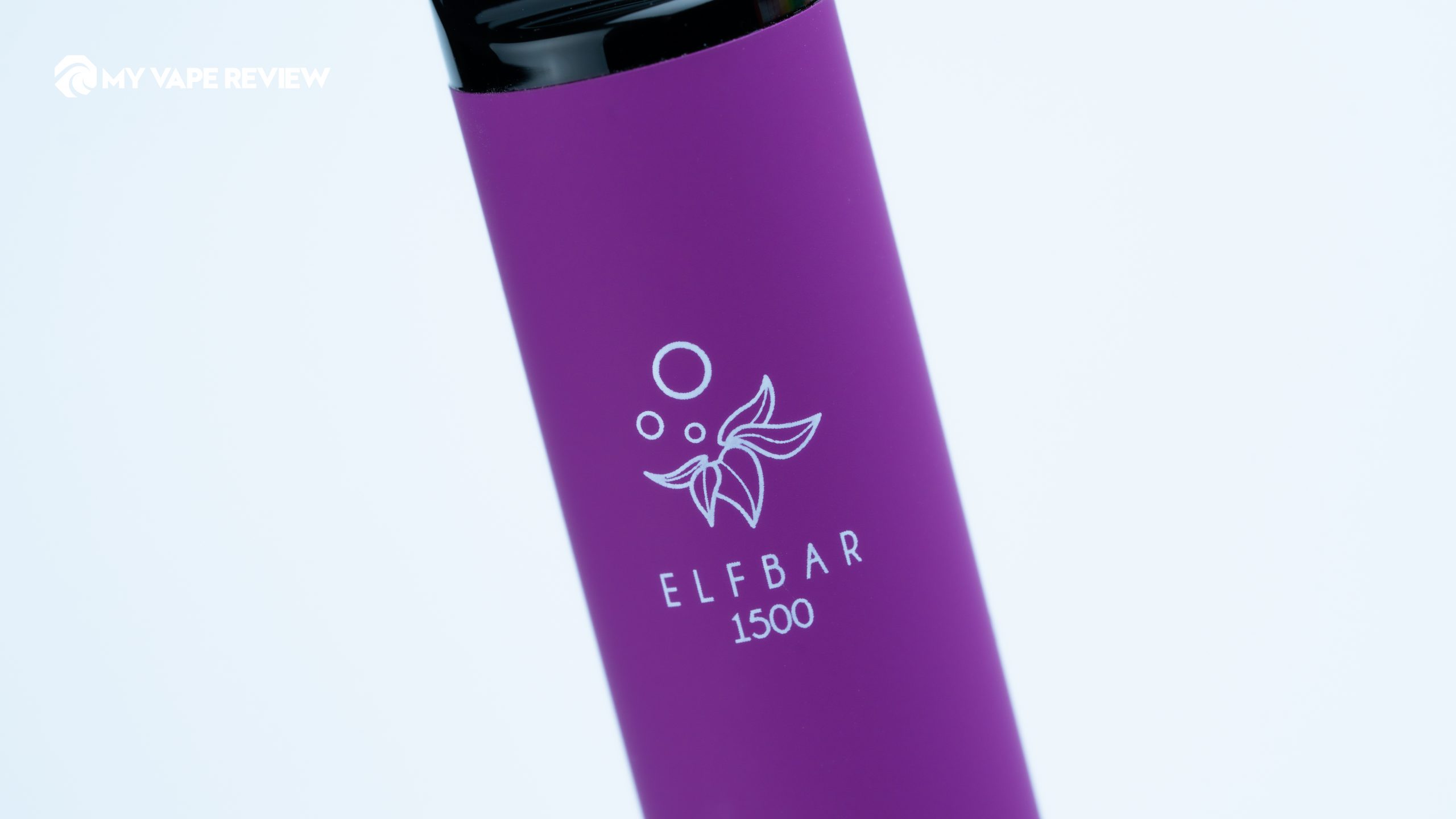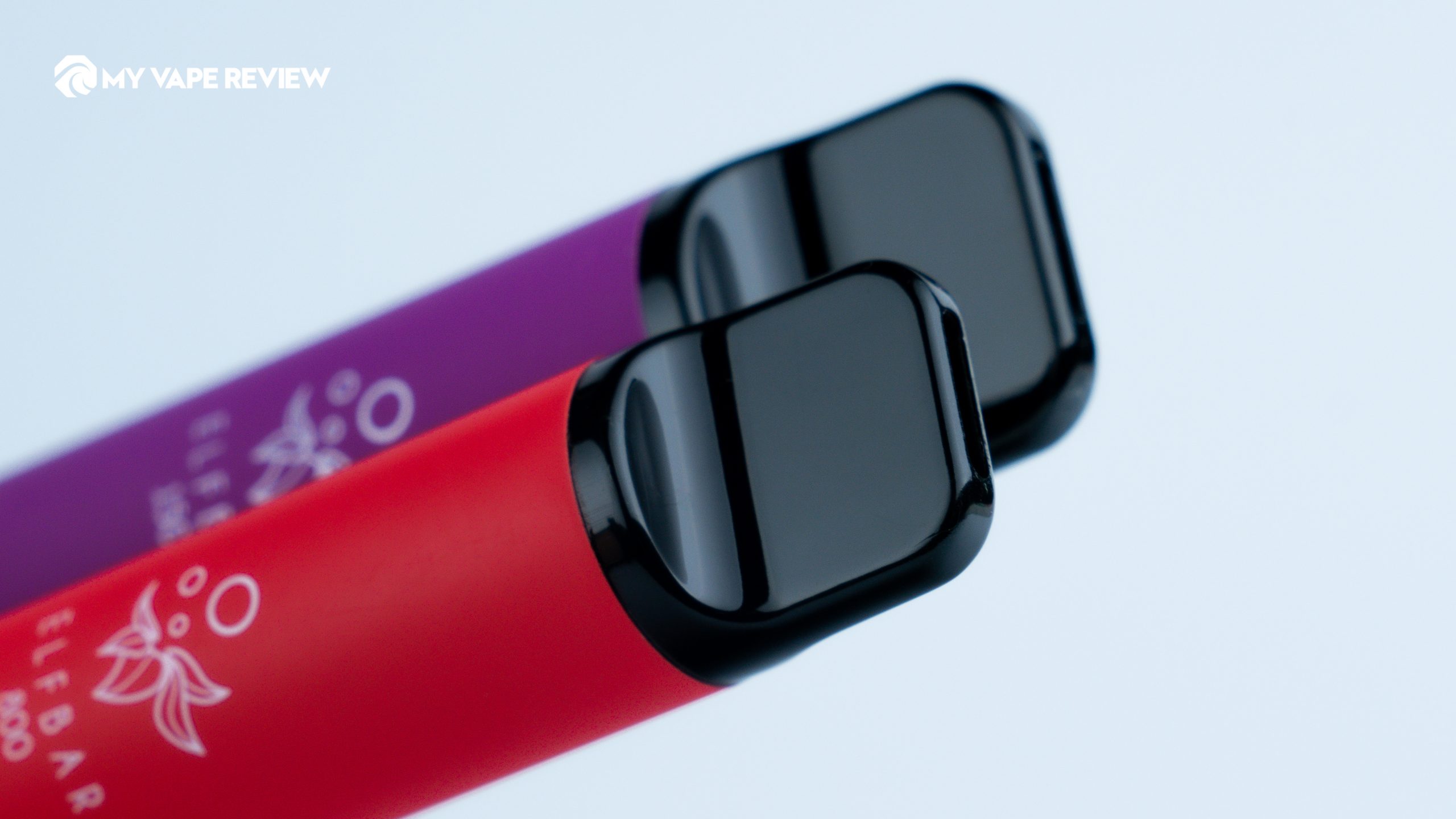 Disappointedly, the Cool Mint one by Elfbar 800  didn't work for some reasons ever since we took it out from the box. Also, the Elfbar 1500 Grape flavor we got just won't stop firing even though we're not taking drags at all.
We have yet to run into such annoying issues in Elfbar 600. But anyways, we do hope Elf Bar can improve the quality control and deliver products in consistently good manufacturing.
Aside from that, we experienced minor condensate when vaping on Elfbars. No leakage bothered us though. That being said, just avoid vaping on your bed or flipping the machine upside down.
The battery capacity varies by the Elfbar model you choose. Both Elfbar 600 and 800 run on 550mAh battery, while Elfbar 1500 elevates the capacity to 850mAh. If you're a heavy user, you might possibly finish one Elfbar 600 or 800 half a day; otherwise, it can last for 1-2 days. Elfbar 1500 gives nice hits and flavors until around 3-day vaping.
All the three Elf Bars are not rechargeable. When the built-in battery can't hold up longer or the flavor loss is unbearable, toss them out. Their LED lights will flash if the battery power is about to run out.
We tested Elfbar 800 to see whether their actual puff counts are aligned with the estimated ones.
How do we test: The specific tested one is Elfbar 800 Watermelon. We used a counter and took 150 draws per day on this vape. It lasted about 4-5 days until the battery is completely dead. We think this is a decent lifespan and can match the listed puff count (800 puffs).
Test Result: Elfbar 800 lasts for 650 puffs during our actual vaping.
Since everyone's vaping habit is different, the test is only for your reference.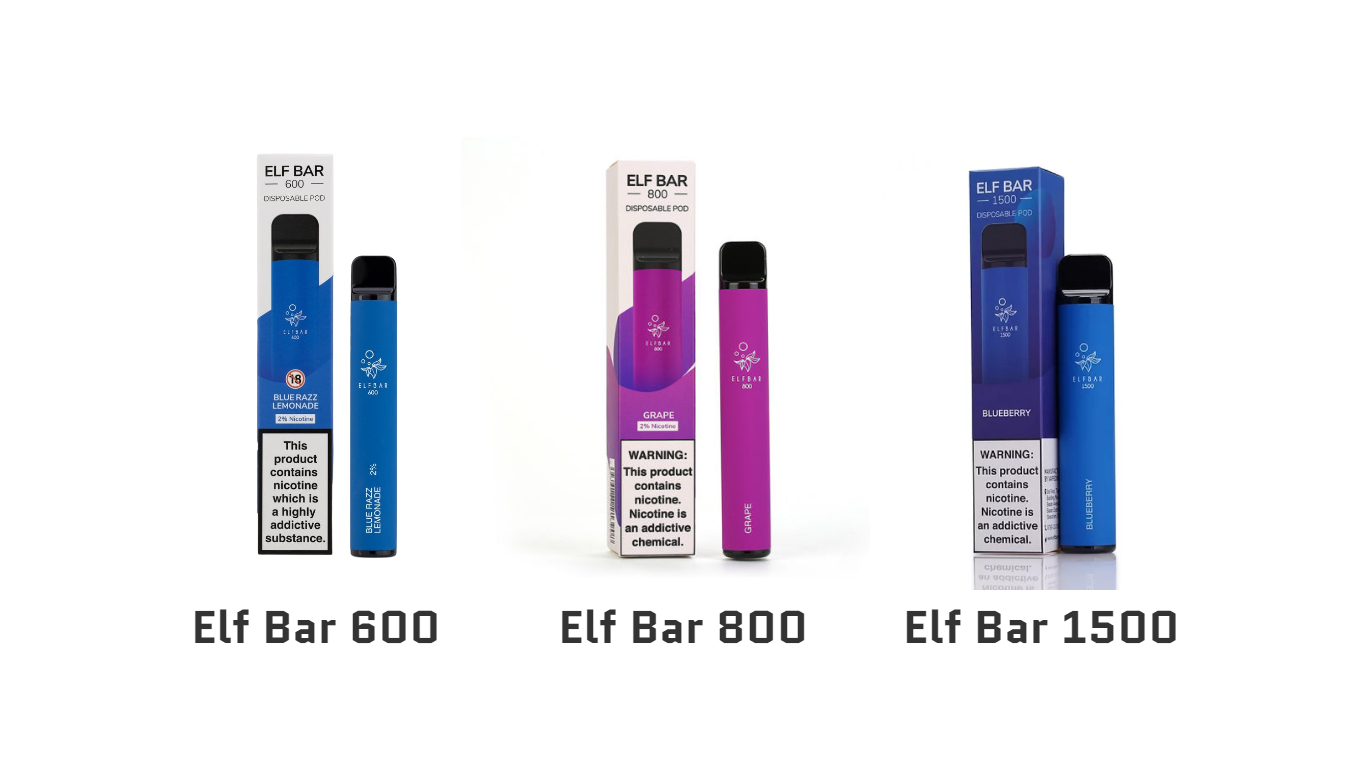 The most common Elfbar 600 has 600 puffs according to Elf Bar. The actual puffs differ from users' personal habits. Usually, as an average vaper, you can get around at least 450-500 puffs with the 2mL juice. For every 1mL more, you can get about 200 more puffs.
Elf Bar is a disposable vape. Disposable Vape is a type of vapes. Vapes are also called e-cigarettes, which are used widely to help quit smoking. Vapes are not 100% safe and healthy. It's, by research, safer than cigarette.
The vape juice in the vape is what you inhale. In vape juice, nicotine is what makes you satisfied. Nicotine is an addictive substance, so we don't recommend you use it if you don't smoke or use it as an alternative of tobacco cigarette.
All three Elfbars' flavors are the same. The price is great especially on sale. The quality can be better. If you were interested in this top-selling disposable vapes but didn't know which flavor to choose, we hope this article has helped you.
Subscribe to our newsletter for more disposable vapes reviews.