Elf Bars are going to be the next big thing. They use the simplest puff-to-vape design with no setups required through and through, and it's a breeze to slip them into your pocket. Plus, the disposable vape brand has never limited itself to any flavors available.
So, following our reviews on the classic Elf Bar 600, 800 and 1500, we're here again with a brand-new Elf Bar model, the Elf Bar BC3000! This one comes from Elf Bar's brilliant BC series, featuring more complex flavor blends and higher puff counts (except for BC3000, there're 3500, 4000 and 5000 options).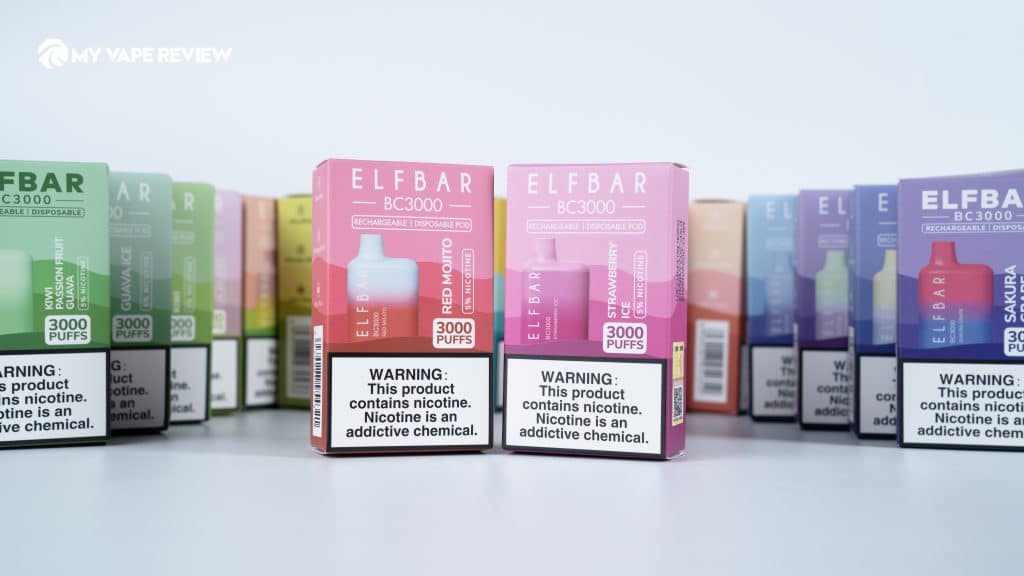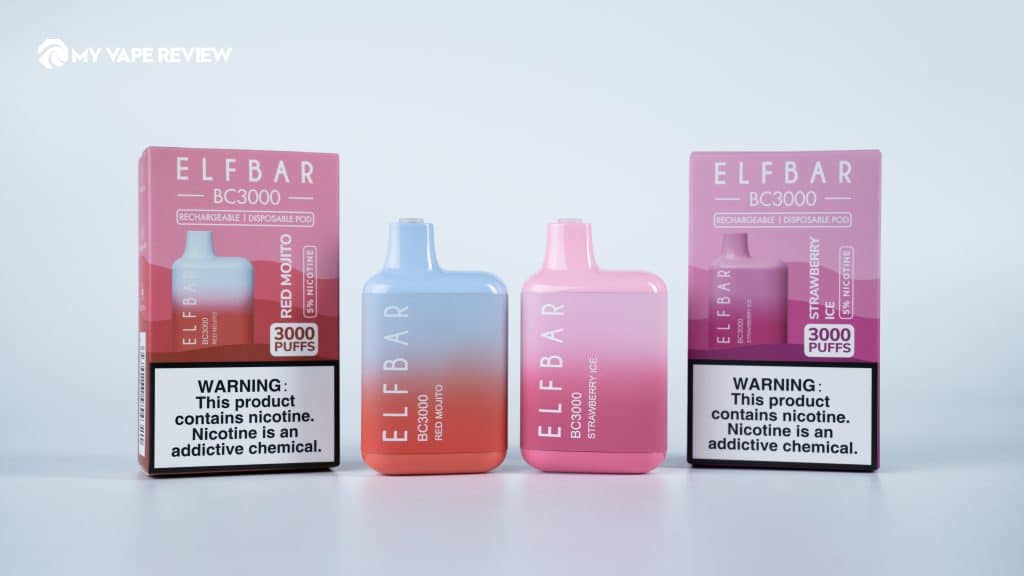 We're really grateful that Elf Bar sent us the BC3000 disposables before these are officially put up for sales online. This review will cover up to 17 different flavors of the Elf Bar BC3000 disposable vape, and provide our first-hand thoughts about them. Let's get this started!
(If you can't wait till they're officially released, give Elf Bar BC3500 and Elf Bar BC5000 a go! They're already available online, and share lots of same flavor options. )
Our Top 3 Picks of Elf Bar BC3000 Flavors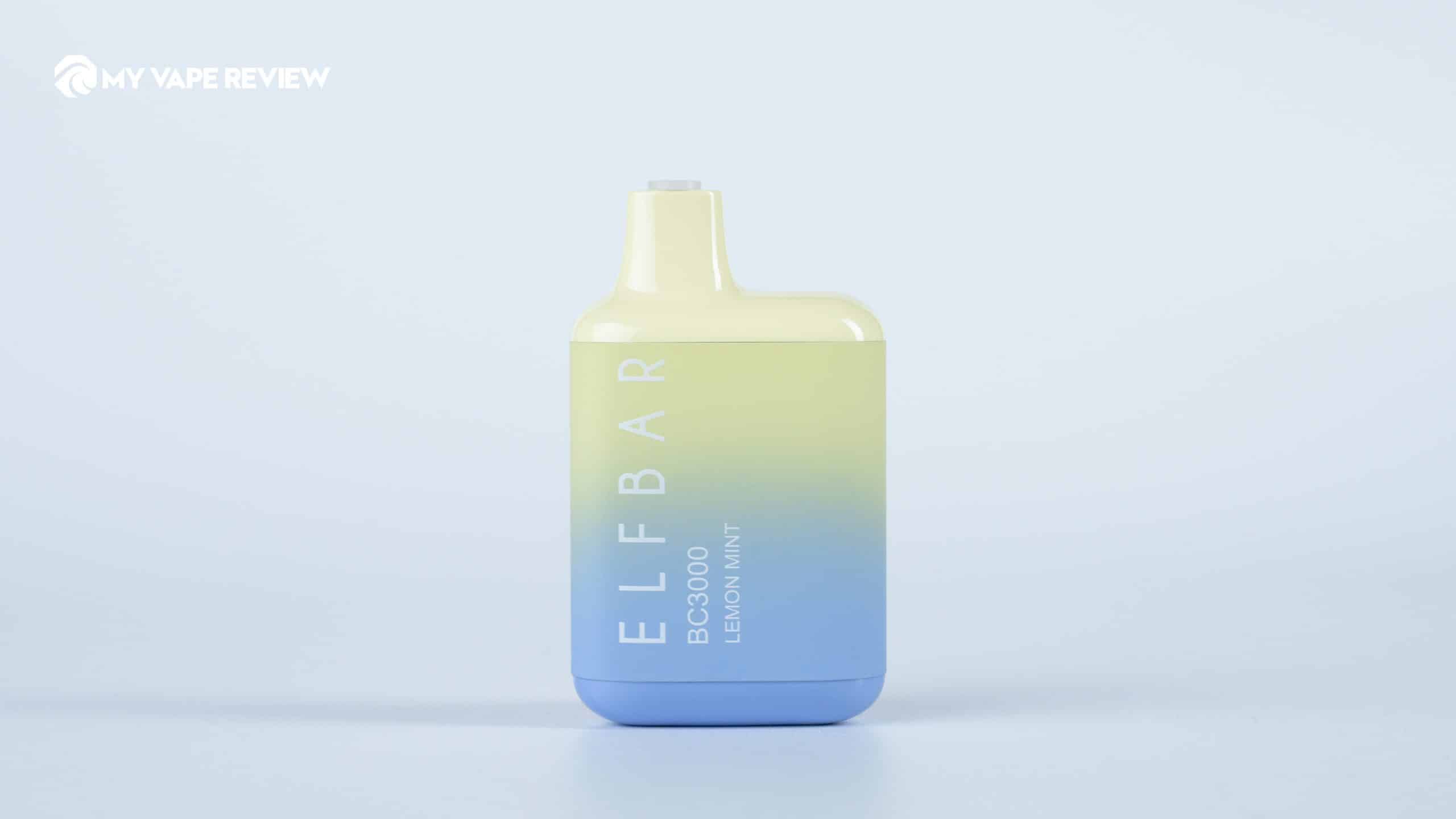 Rating:
 5/5
Flavor Profile: Refreshing Menthol and Fruits
#1 Lemon Mint
The first drag on it was mind-blowing since I've never vaped something so fresh and tasty from a disposable. This one tastes like fresh squeezed lemonade over lots of ice, which is filled in a mason jar garnished with sliced lemons. I know lemon and mint always make the best couples, but didn't expect they could be good like this. It's a ten out of ten, absolutely.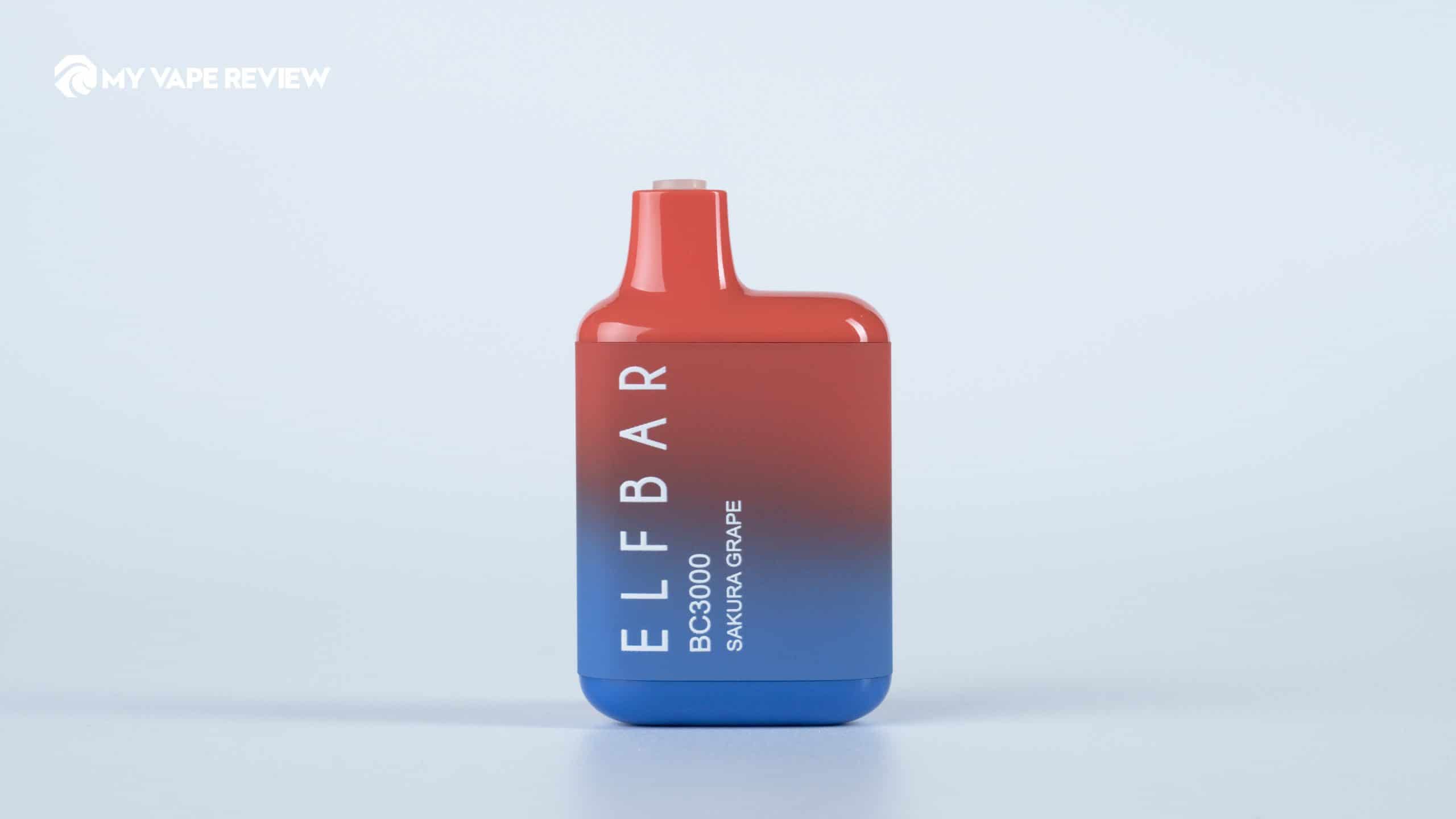 Rating:
 4.8/5
Flavor Profile: Floral and Tarty Fruits
#2 Sakura Grape
We like Sakura grape as it offers a unique flavor blend of flower nectar and ripe grape, and does it nicely. It presents the tasty crisp grapes on inhale, leaving a floral note on the aftertaste. This one finds the subtle balance between sweet and sour. That's why I just can't stop vaping it on and on. I recommend it to anyone who's looking for a flavor for all day vaping.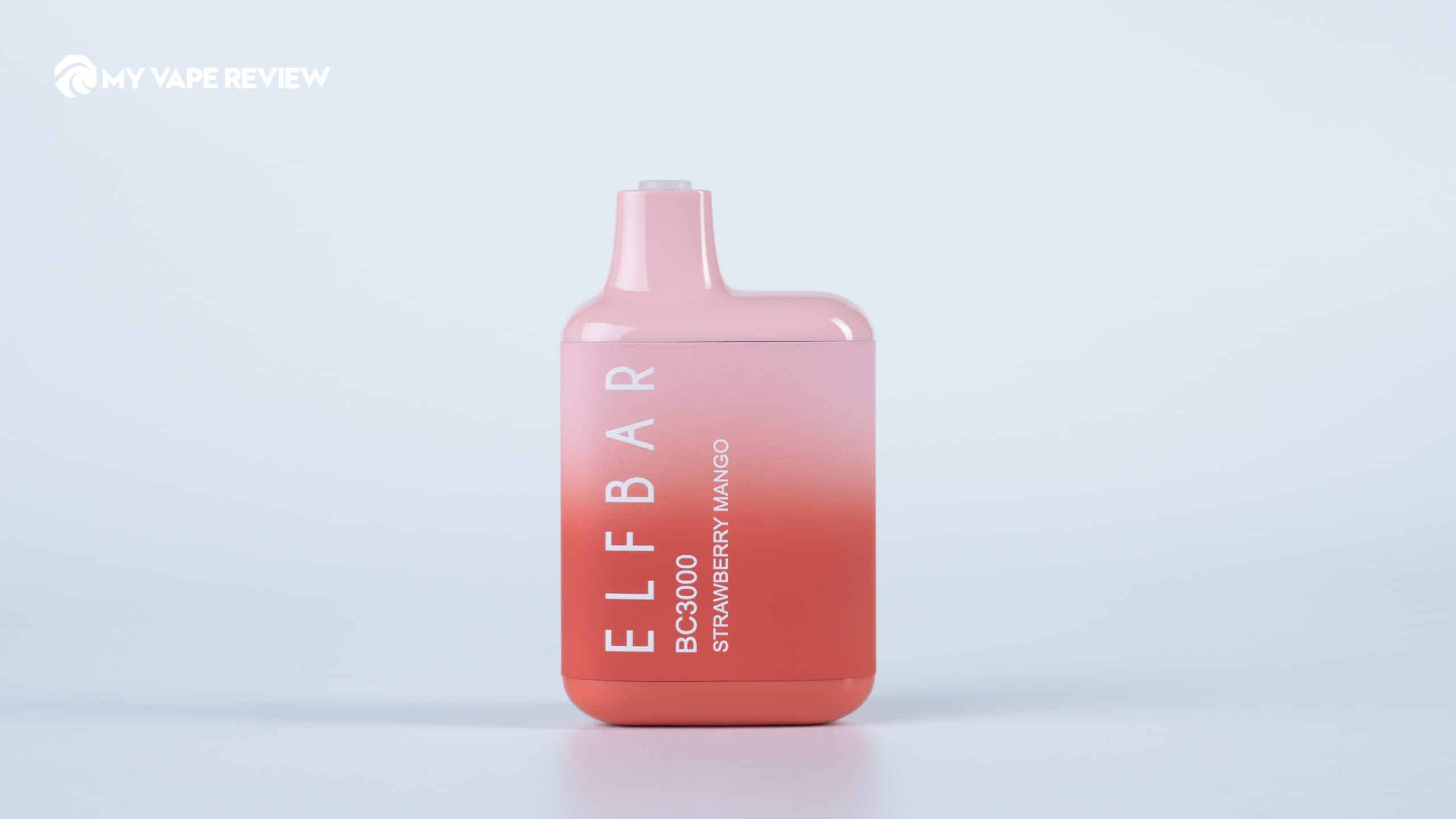 Rating:
 4.7/5
Flavor Profile: Sweet and Sour Fruits Mix
#3 Strawberry Mango
If you hope to try some mango flavored e-liquid but continuously steps off for its pungent smell and taste, this one can get you covered. When sweet, succulent strawberry meets with the tangy mango, that's the sweet spot. Mango becomes only a subtle undertone to enrich the flavor range. More importantly, this one just tastes like authentic fruits.
Top 3 Worst Flavors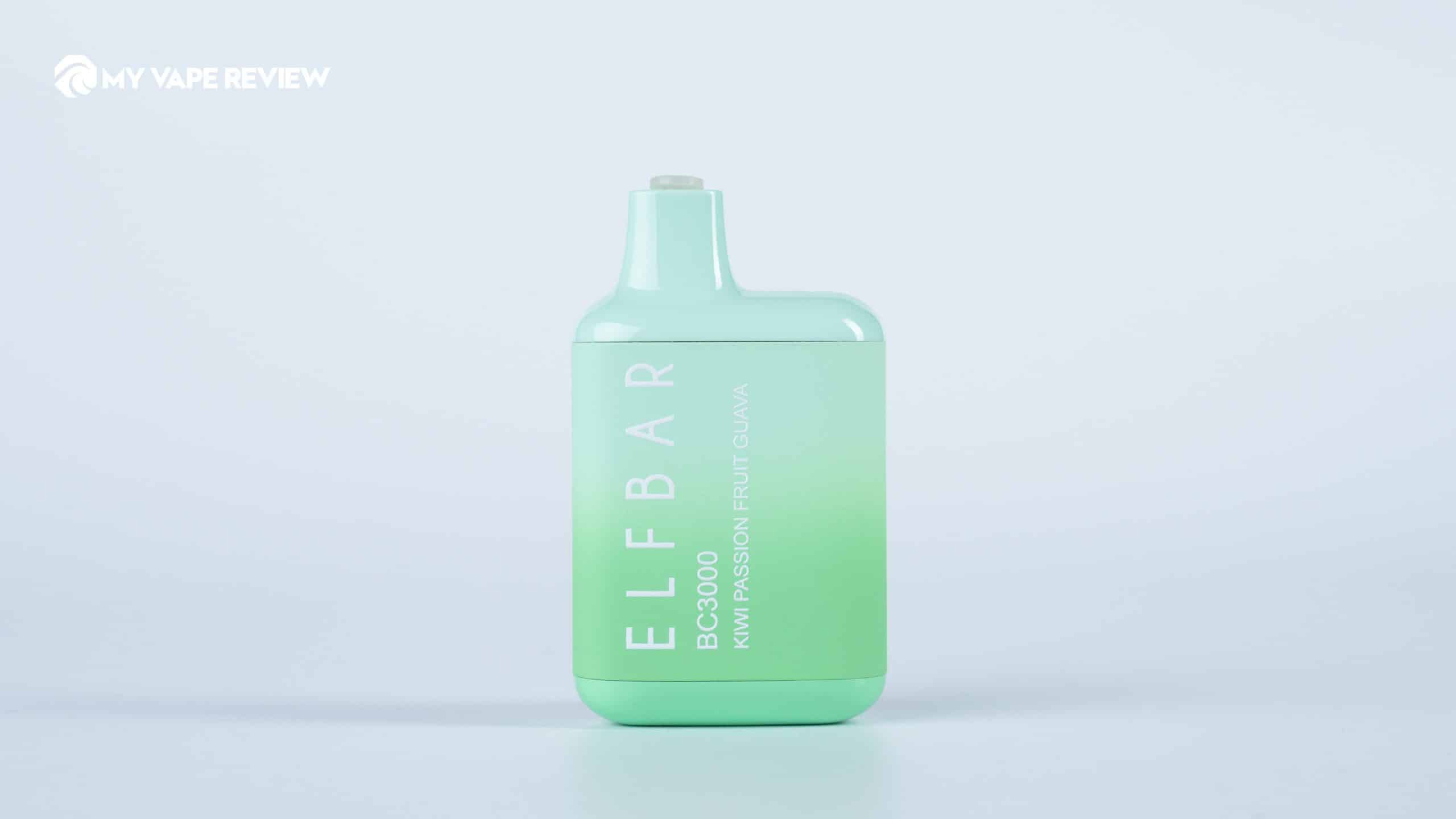 Rating:
 1.1/5
#1 Kiwi Passion Fruit Guava
The first thing popping into my mind after vaping this one is the cleaning spray I used to use in my room. It tastes synthetic and weird. The three flavors, kiwi, passion fruits and guava, are somehow conflicting, like they're reluctantly blending with each other and as a result end up as a disaster. Kiwi flavor is very notable, but in a horrid way.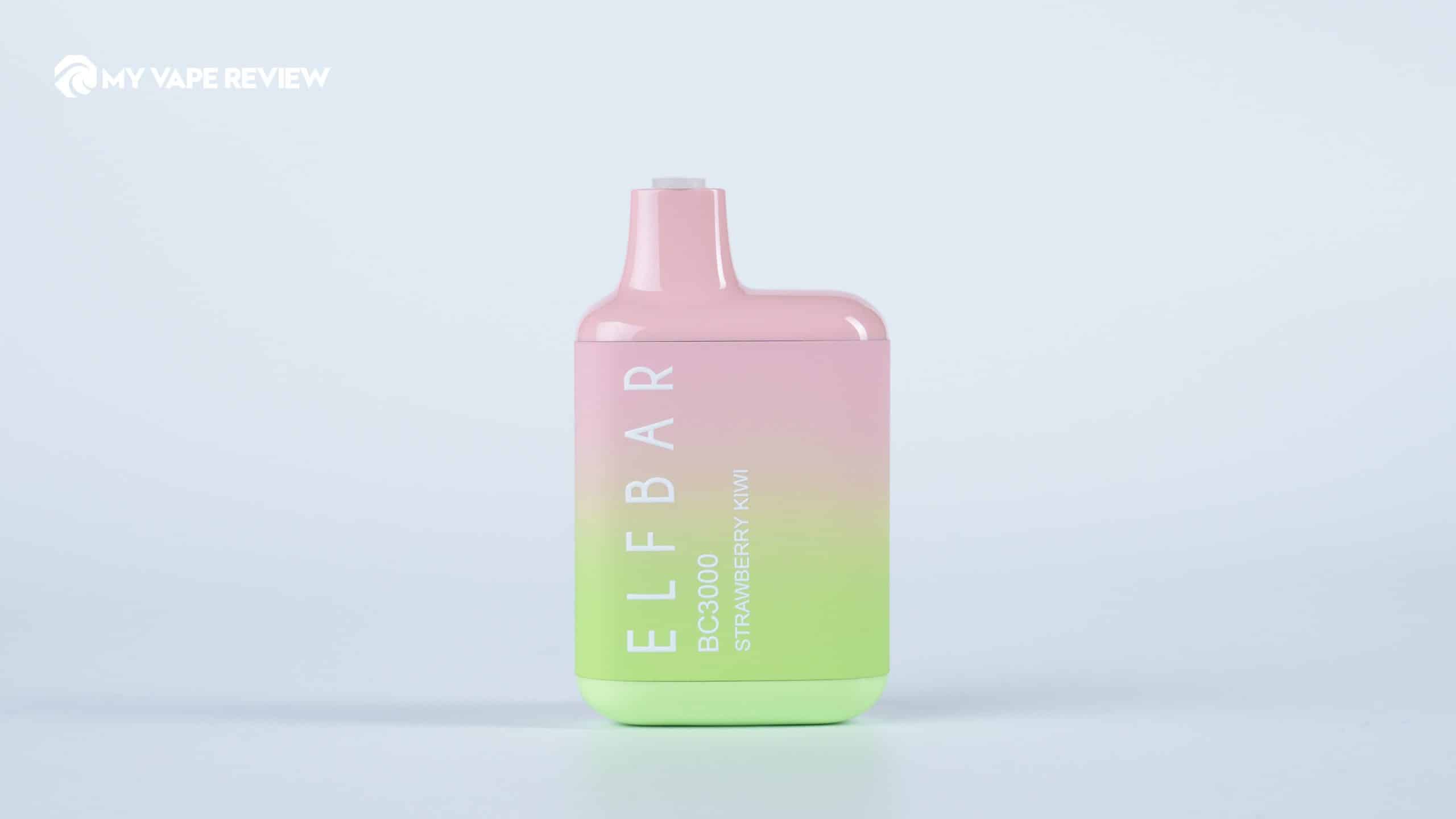 Rating:
 1.5/5
#2 Strawberry Kiwi
We vote down this one largely due to its artificial taste and smell. It's not like any strawberry or kiwi or their fusion, but only gets me thinking of candied synthetic flavorings that makes me sick with only one draw. It doesn't go for me at least.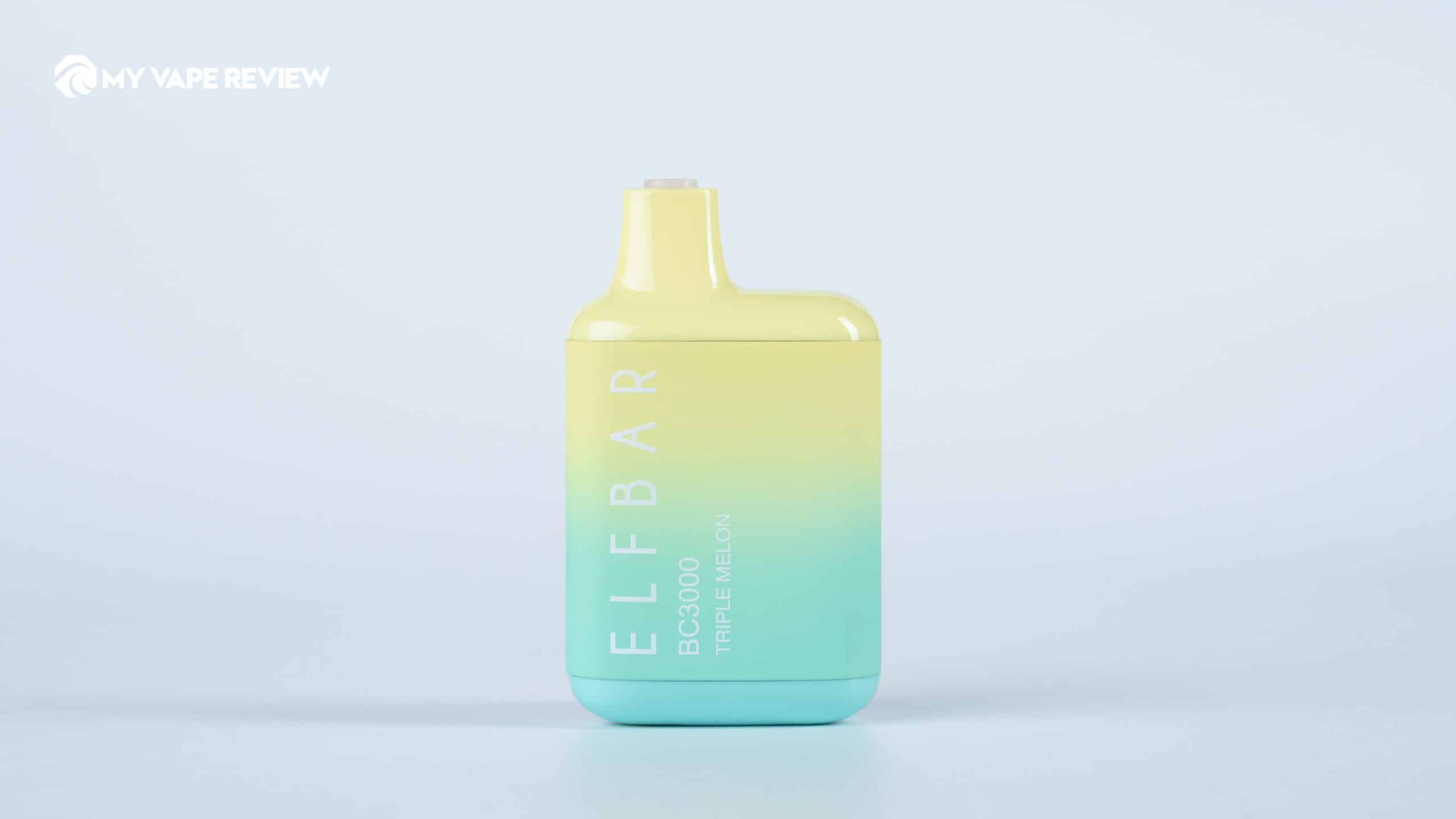 Rating:
 1.9/5
#3 Triple Melon
After a second thought, I suppose it may be more accurate to list this Triple Melon as the weirdest flavor. It sounds like mixing like three types of melons together to create a soothing vibe, a fresh rush of tasty fruits. But actually it delivers nothing other than sickly sweetness. I just can't relate this one to any melons I've tried before.
Other Flavors
Mixed Fruit Flavors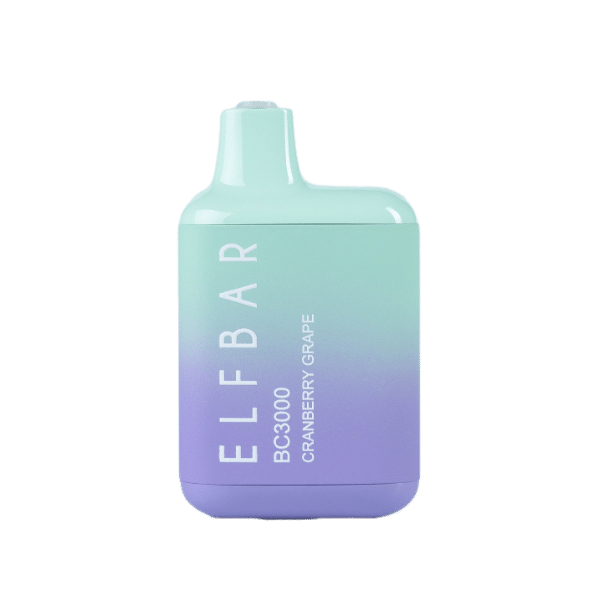 Cranberry Grape
 4.3/5
Cranberry and grape are really a perfect match for one another. This one is built on the lip-puckering sour base, while adds an optimum level of sweetness to make the overall flavor delivery well-rounded. More I vaped it, more I was brought back to those grape jolly ranchers.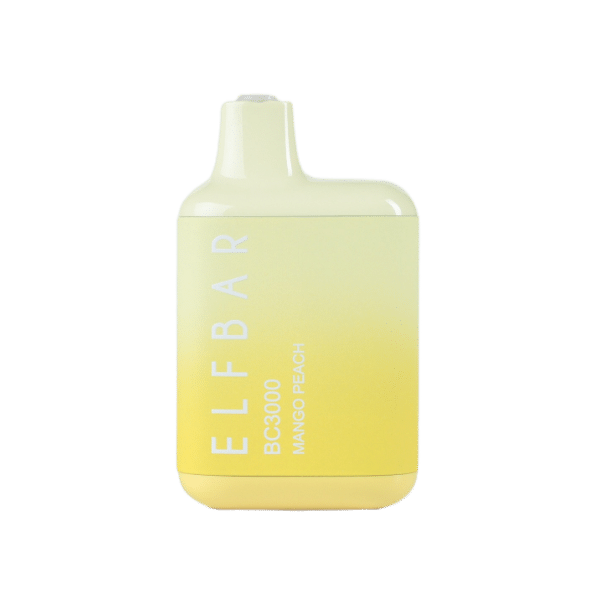 Mango Peach
 4.2/5
An ad comes into my mind when I try to describe this Mango Peach: 100% original juice. It's kinda surprise since I didn't expect the two flavors can go hand in hand so well. By providing a subtle blend of luscious mango and ripe peach flesh, it's definitely on point!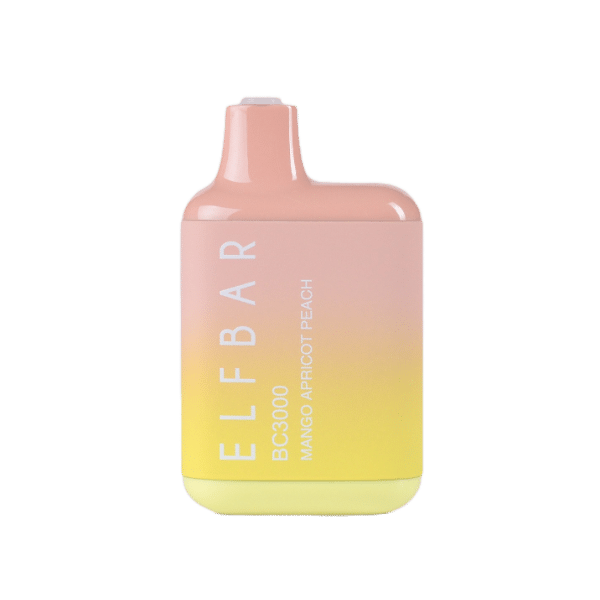 Mango Apricot Peach
 3.9/5
It delivers more layers of flavor than the Mango Peach by adding a bit bright, festive apricot scent. All the three get on very well with each other; none predominates to dwarf other flavors. On the first inhale, the sweet and luscious mango, apricot and peach aroma just stormed into my mouth and nostril altogether, in harmony.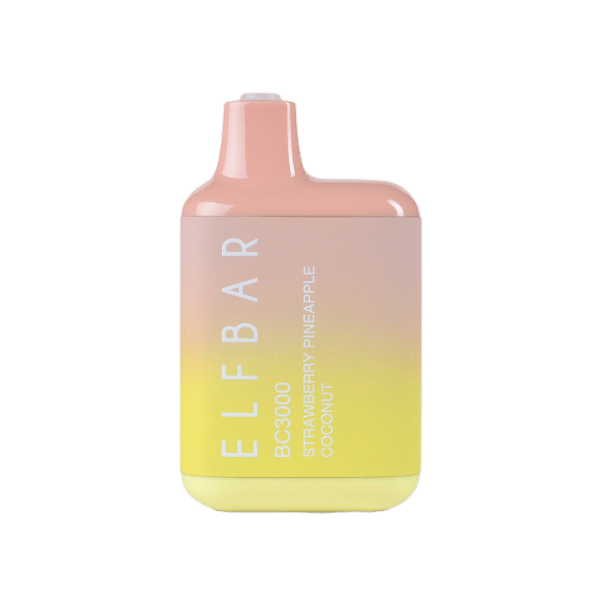 Strawberry Pineapple Coconut
 3.8/5
Among all the flavors we got, this is the best one featuring layers of flavors and full-bodied aftertaste. Freshly-picked strawberry and pineapple came at me first, and the creamy coconut milk undertone emerged next up. This is a flavor bomb worth a try.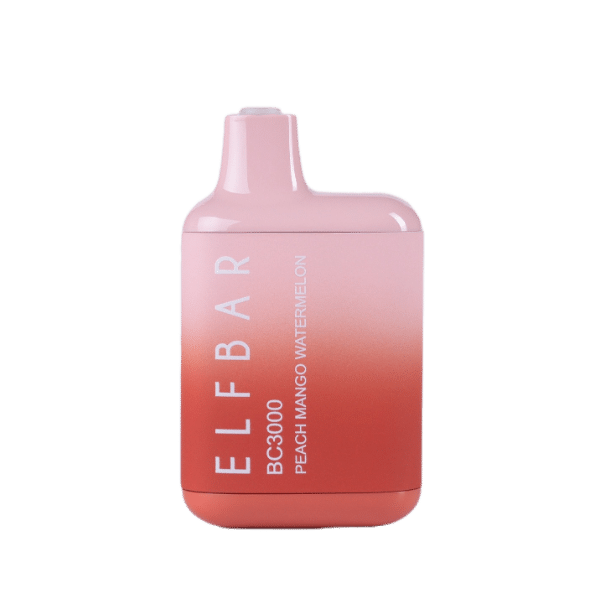 Peach Mango Watermelon
 3.4/5
I was worried that mango might overwhelm and diminish the peach and watermelon flavor, but their mixture is actually nice. I don't hate it at least. The flavor isn't 1:1 realistic presentation of the three fruits. For me it tastes closer to candies or desserts with hints of custardy.
Icy Menthol Flavors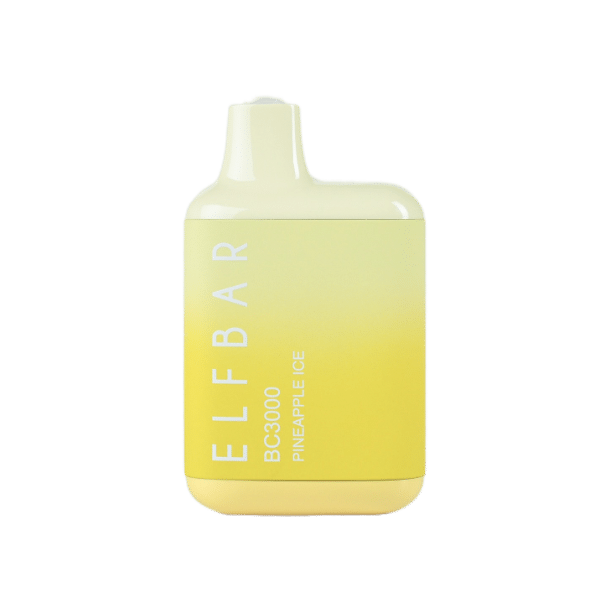 Pineapple Ice
 4.5/5
It feels like Mexico-made pineapple brew with a banging icy rush. This is honestly a top-notch menthol flavor among others, especially for its phenomenal imitation of juicy pineapples. I'd love to describe it as a refreshing summer drink to quench thirst.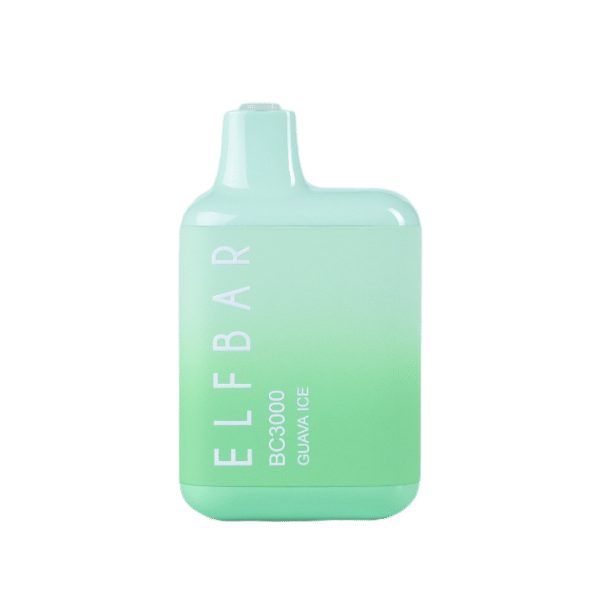 Guava Ice
 4.4/5
Vaping on this one gave us mild sweetness at first, then a tart punch out of it as a follow-up. It weakens the particular tangy scent typical of guavas that I hate all the time, while only retaining the good part. Sour and sweet are both on spot. Give a thumb up.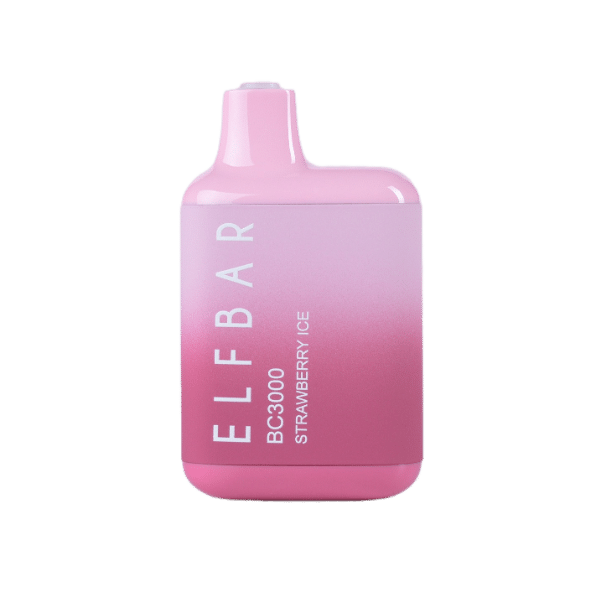 Strawberry Ice
 4.2/5
It uses the most average strawberry flavoring—no mistakes, while no surprises either. Its sweetness is pronounced. That got me enchanted at first few drags but starting to feel fed up with soon after. Luckily it adds some minty menthol to cushion the sugar blow.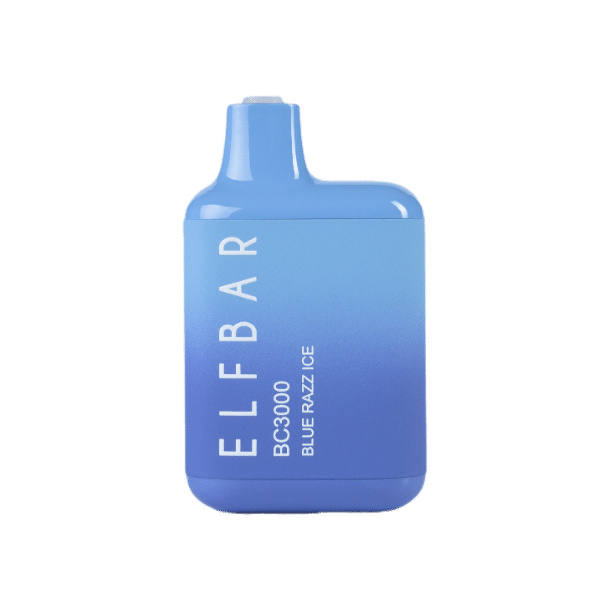 Blue Razz Ice
 3.8/5
That tastes exactly like the candied blue raspberry ice cream we enjoyed in childhood. So of course, it doesn't deliver you freshly-picked fruit tastes but only lots of manufactured sweetness. But it's still a good one for its lasting aftertaste and on-spot icy blast.
Beverage Flavors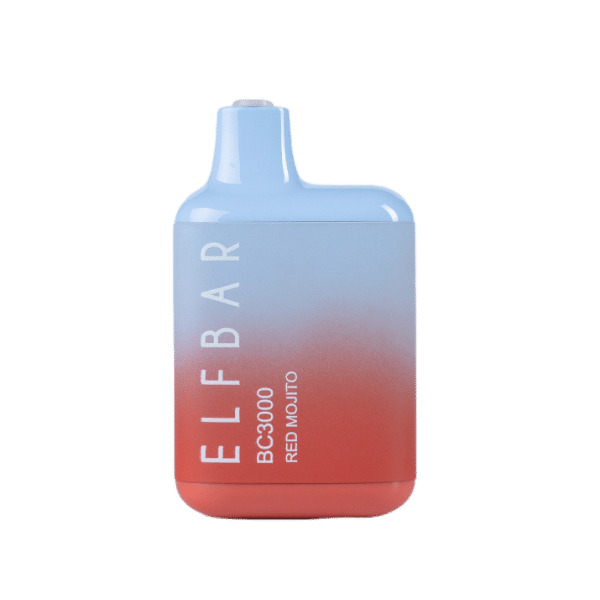 Red Mojito
 4.4/5
Fresh mint, syrup, grapefruits and ounces of rum, this one is a good imitation of red mojito. The refreshing taste of grapefruit shines through from the very beginning, and gives continuous icy rushes to chill me out. It's a juice on the tarter side while not overemphasized.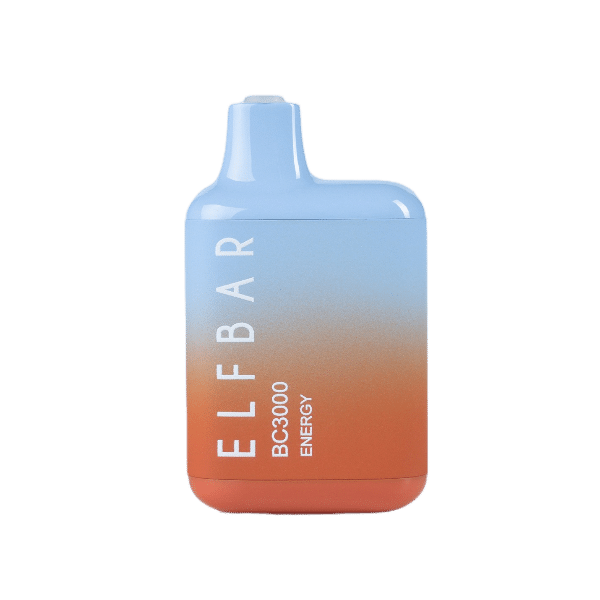 Energy
 3.4/5
Its acidity goes too far. Frankly I'm a fan of most clean sour-side e-liquid, but this one overstresses it. But on the other hand, I need to admit it's an honest mimic of red bull, though it doesn't taste that good. And I have no idea why this one's vapor comes out warmer than other flavors, which I like quite a lot.
Design & Quality
Unlike the signature pen style design of original Elf Bars, BC3000 is shaped like a flagon. It rounds off each and every edge in its cuboid body to better fit in our palms, and level up in grip. What's more, there's an update to the mouthpiece as well. BC3000 has got a rounder and more concentrated mouthpiece, which fits better within my lips. Overall, it makes a big leap in ergonomics.
Elf Bar BC3000 is a disposable vape with quality manufacture. That's fairly easy to tell through its heft, tight sealing between each section and shell materials. Plus, the gradient colors Elf Bar BC3000 uses is also a hallmark. Each flavor corresponds to a different color combo, and I love all of them. Elf Bar has a good color sense, knowing what colors work great together and also able to create an attractive and wide-ranging color palette.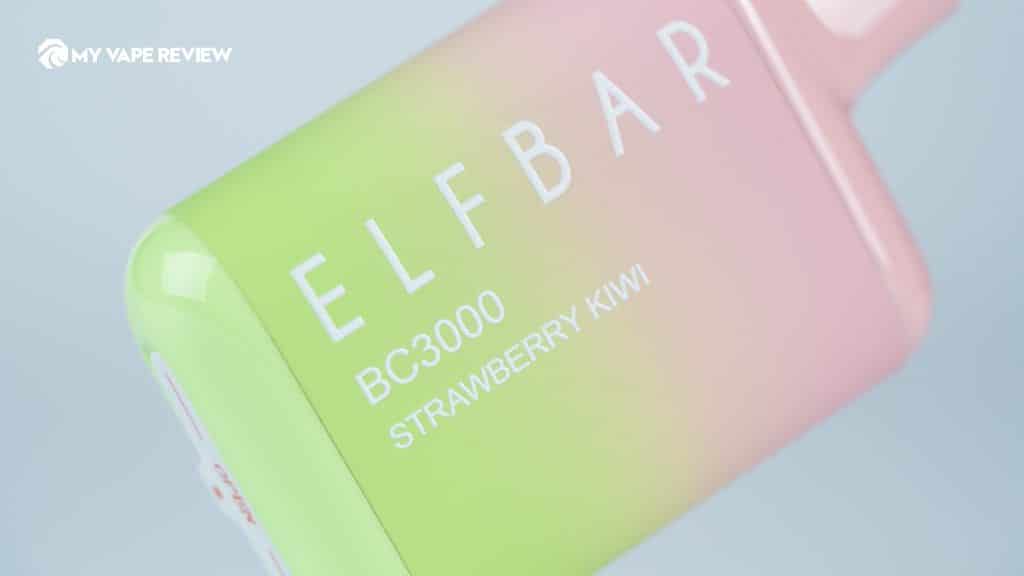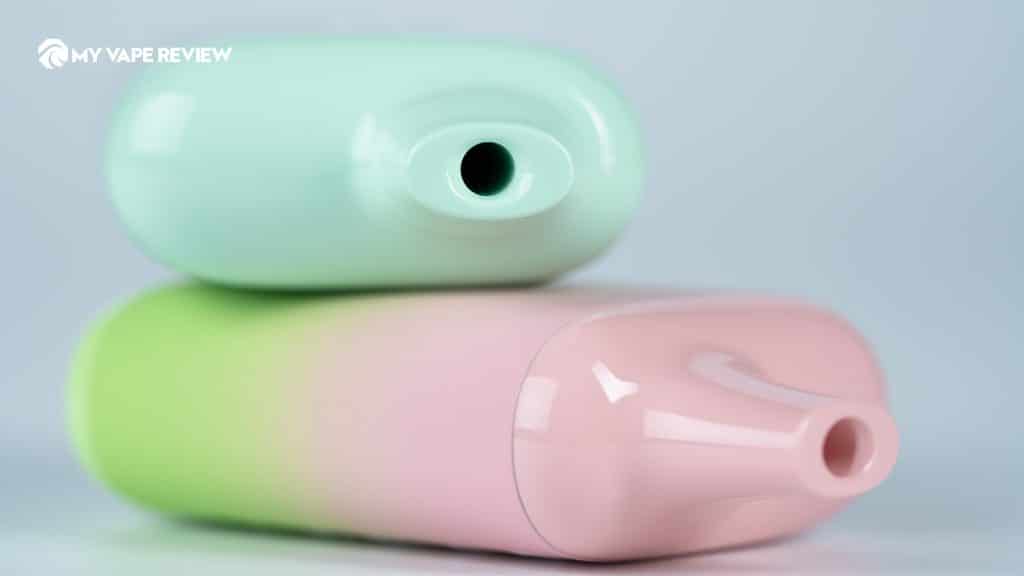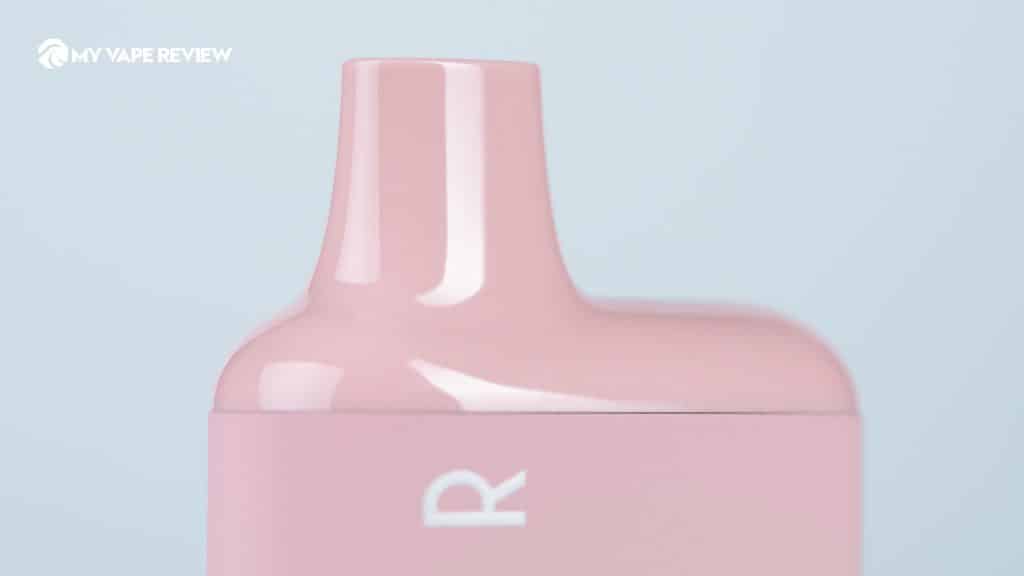 Previous
Next
Side-by-Side Comparison with BC3500, 4000 & 5000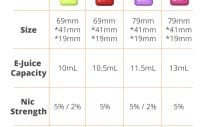 Performance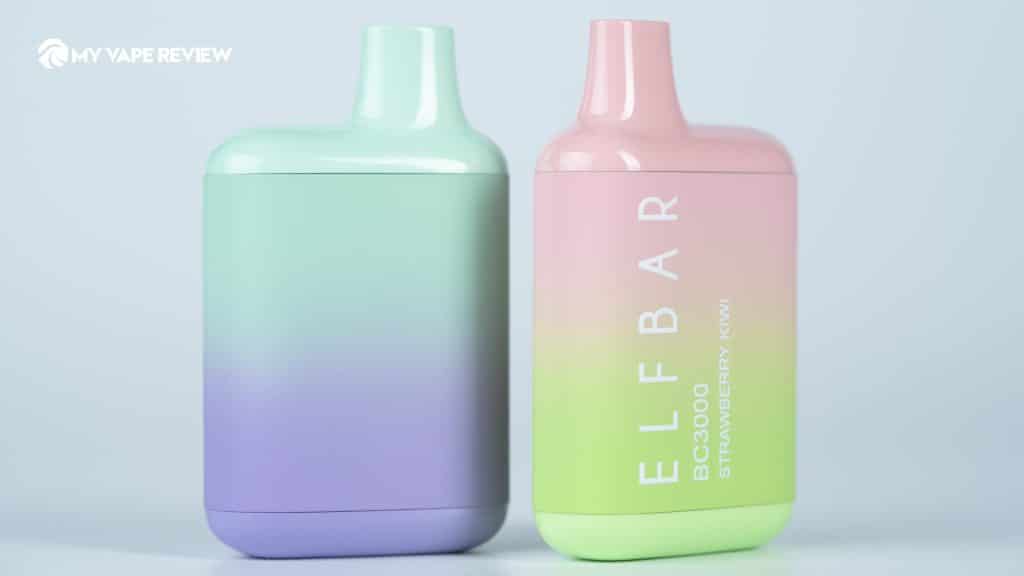 Elf Bar BC3000 disposable vape offers nice hits. The vapor produced is very airy and small, perfect for stealth vaping without a doubt. While if you're pursuing some big clouds, this isn't the one for you. Of course, in terms of vapor production, there's a huge gap between disposables and larger-sized mod vapes, and there's no point blaming a disposable for spilling only plumes of vapor. While certain brands are still pushing the envelope. We've reviewed disposables with really satisfying vapor amount and density before, compared to Elf Bar BC3000. (You can check our earlier reviews on LOMO LUX and MOTI POP if interested.)
While we still love deeply about this BC3000, for its phenomenal performance in smoothing vapor out. Also, among all our likes and dislikes, none of the flavors is on the oversweet side that makes you feel you're overloading on sugar.
How to Charge Elf Bar BC3000?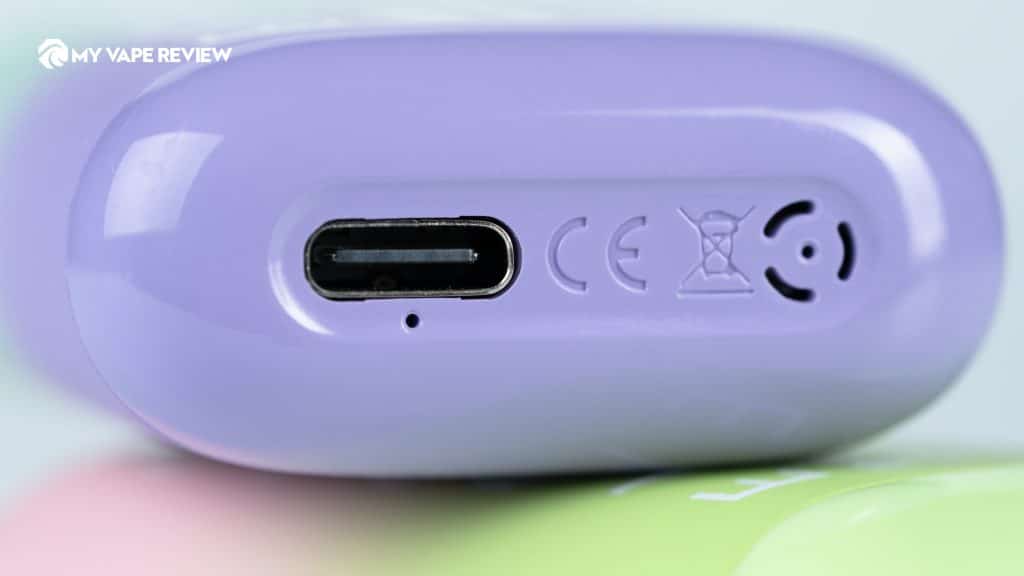 Elf Bar BC3000, like all other models on the Elf Bar BC line, is rechargeable. There's a Type-C charging port on the base of each Elf Bar BC3000, paired with a LED light next to it. But it's weird that the light only flashes when I pulled the charger out, instead of while the device is being charged.
How Long Does an Elf Bar Take to Charge?
We know how long a disposable vape lasts on a single charge varies greatly by person. Heavy users always run out of batteries faster. But we did a simple test on the battery life of Elf Bar BC3000 anyways, by controlling our puffs per day at somewhere near 200. It turned out its 650mAh battery died after about three days' use.
Giveaway
My Vape Review Giveaway of the Elf Bar BC3000 is going on! This is the model that Elf Bar has yet to put up for sales, which means our winners might be among the first ones to use these new Elf Bars!
The event is sponsored by Elf Bar official, and will end on 06/10/2022.
To enter for a chance to win Elf Bar BC3000, you need to:
Subscribe to MyVapeReview
Leave your comment below this post
Prizes We Offer:
2 winners * 3 Elf Bar BC3000
3 winners * 2 Elf Bar BC3000
5 winners * 1 Elf Bar BC3000
We'll randomly select the 10 lucky winners, and flavors they get. The lucky winner list will be announced on 06/13/2022, on Facebook, Twitter and MVR Official in the meantime. Stay tuned!
Also remember to follow our social media accounts to get notified of our other giveaway events in time.
Winners
Thank you for joining our Elf Bar BC3000 giveaway! Check the list below to see if you're one of the lucky winners!
1st Prize: @ Louis  @Tim R.
2nd Prize: @Nina Foster  @Lori  @Ashansingle on Twitter
3rd Prize: @Ben  @Mark  @Louis G.  @Henry V.  @Helen
Congratulations to all the winners! Remember to check e-mail to learn how to the claim your prize.
Also thanks to all who have participated in this contest to make it a big success. Keep an eye on our official Giveaway page, Facebook or Twitter for the next giveaway coming soon.