For anyone about to make a transition from cigarettes to vapes, deciding on a fantastic vape hardware to start off is only the first step. You're not really good to go until determining an e-liquid with the right nicotine level to go for.

If you get the level too low, the nicotine hit might fail to help you ward off cravings, only driving you to go back to cigarettes again in the end. Nevertheless, if the nicotine level comes too high, you could possibly feel dizzy after vaping for a while. It doesn't do real harm certainly, but isn't worth a try anyway.
Here in this article we'll share all the basics about the nicotine level of e-liquid. Read further down and see if anything could help your switch to vaping!
Choose the Right Nicotine Level in E-Liquid
The common nicotine strength of a vape liquid ranges from 0mg/mL to 50mg/mL. Some vapers may fancy even higher nicotine intake, but it's not as prevalent.
Choose the Most Popular 12mg Dose First
12mg is sort of a universally acceptable dose to start from that almost nobody can go wrong with. If you're none the wiser about vaping, like a preferred output watt or coil resistance, a useful rule of thumb is to choose the 12mg in-between first. Very soon you'll find out whether or not you need more hits or keep it just that way.
Many vapers would start at 12mg, and move down to 6mg or 3mg over time and eventually 0mg. We do recommend you take a gradual decrement as such to kick off nicotine.
Consider the Wattage or Resistance You Put out at
Once you've put fingers on a favorite vaping style, you'll be able to build a clearer picture of the best nicotine level to pick. Talking from experience, vapers who love to run coils above 1ohm or take up MTL vaping usually go for 6-12mg strength. While sub-ohm vapers are more inclined towards a 3-6mg strength. Anything higher would just be too rough to handle.
It's by the exactly same rule that pre-filled disposable vapes could offer up to 50mg (or 5%) nicotine options. Totally opposite to sub-ohm vapes, disposables produce far smaller clouds and thus carry less nicotine per puff. They wouldn't give you way too harsh hits despite such a high strength. Nor would they take you to reach the nicotine limit too fast.
Mix with High-Strength Liquid Only When You Need Nicotine Badly
It's not like you have to stick to a certain strength all the time. If you've made up your mind to move away from the addiction to nicotine through vaping, you'd better vape at the lower limit of the nicotine level you're comfortable with most times, instead of the upper limit. And you can mix some higher-nicotine liquid into your regular one merely when serious withdrawal strikes you.

How to Convert mg/mL to Percentage?
In general, we measure the nicotine strength in e-liquid by either mg/mL or %. When referring to it as mg/mL, or the shortened mg, we're suggesting that there's certain milligrams nicotine contained in each milliliter of vape juice. For instance, if your 10ml e-liquid bottle says it holds 6mg/mL nicotine, there's a total of 60mg nicotine inside.
It's equally simple to convert mg to percentage—just dividing the figure by 10. Let's say 48mg/mL actually equals to 4.8% nicotine strength. Similarly, when you see a 2% or 3% indicator on your vaping product package, it means you'll get 20mg or 30mg nicotine per millimeter vape juice.
Average Nicotine Level in Cigarettes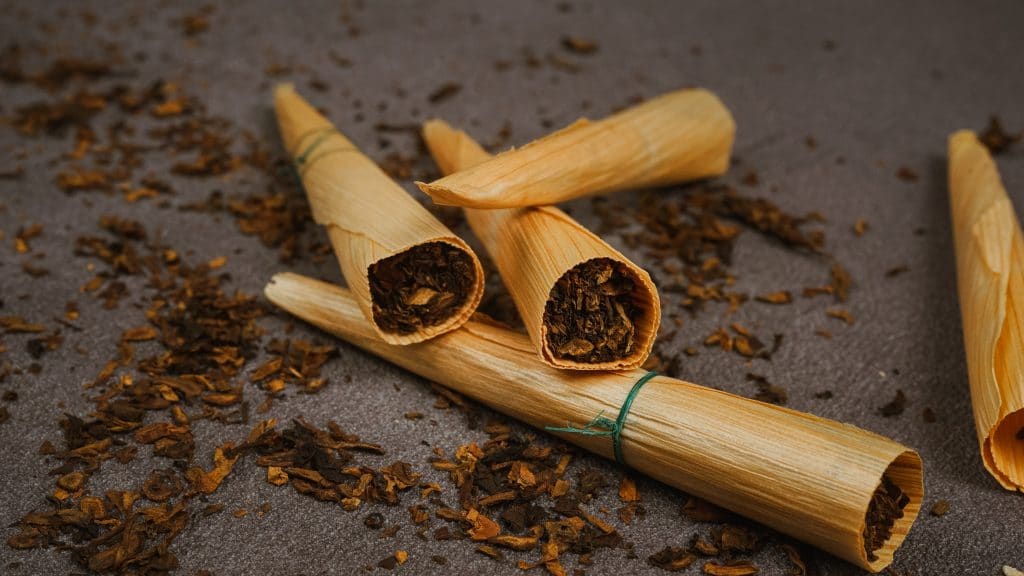 Nicotine contained in a single cigarette could be anywhere from 8mg to 20mg, with 12mg on an average. In most cases, people could access a jolt of nicotine even if on the first drag on a cigarette. But the hit might ebb a bit from a vape. That's why some just-switching vapers would start from a higher nicotine level than what they need from traditional cigarettes to get through withdrawals, like 32mg.
Over the course you can look to move down in the strength. Some people said they found 32mg was too much after roughly two weeks, and 24mg seems to be an overdose after another one month. Although the time it takes would vary with each person, you can still refer to a general situation to make your own tweaks until moving to zero nicotine.
About Zero-Nicotine Liquid
If you desire to reduce the nicotine intake through vaping and eventually kick the dependence, non-nicotine liquid can be viewed as the end of your journey. When vaping on zero nicotine, it seems that you're keeping the old habit but you've in fact tamed the cravings. Some people may have concerns over the safety of vaping without nicotine, but there's really no need to.