1. Introduction
Looking for a big-tank disposable vape that also looks good and gives off big clouds? The Puffmi Dura 9000 could be what you're after. It's got a big 20 mL tank filled with 5% nicotine e-juice and can go for up to 9000 puffs. Plus, it has a 650 mAh battery and a little screen that shows how much e-juice and battery power you've got left. Keep reading to find out more about what makes the Dura 9000 a solid choice!
2. Flavor
The Puffmi Dura 9000 is available in an incredible array of 24 flavors. The majority of disposables don't come even close to offering that kind of variety. If there's a specific flavor profile you are looking for, it most likely is available in some kind of form in the Dura 9000. 
Here is the list of all 24 flavors:
Cool Mint

Blueberry Raspberry

Quad Berry Ice

Tobacco

Banana Ice

Energy Boom

Watermelon Ice

Blueberry Ice

Double Apple

Peach Ice

Zesty Cola

Tropical Mango

Strawberry Squeeze 

Pina Colada

Watermelon Bubblegum

Strawberry Mango Ice

Cool Mocha

Strawberry Watermelon

Ruby Red Grapefruit

Pineapple Lemonade

Mango Orange Watermelon

Rainbow Drop

Grape Honeydew Melon

Special Day
Unfortunately, we are not able to review all 24 flavors, but we did receive 5 different flavors for testing, which include Special Day, Grape Honeydew Melon, Zesty Cola, Quad Berry Ice, and Rainbow Drop. This gives us a nice range of blends to try, covering the icy, fruity, cola, creamy, and candy profiles.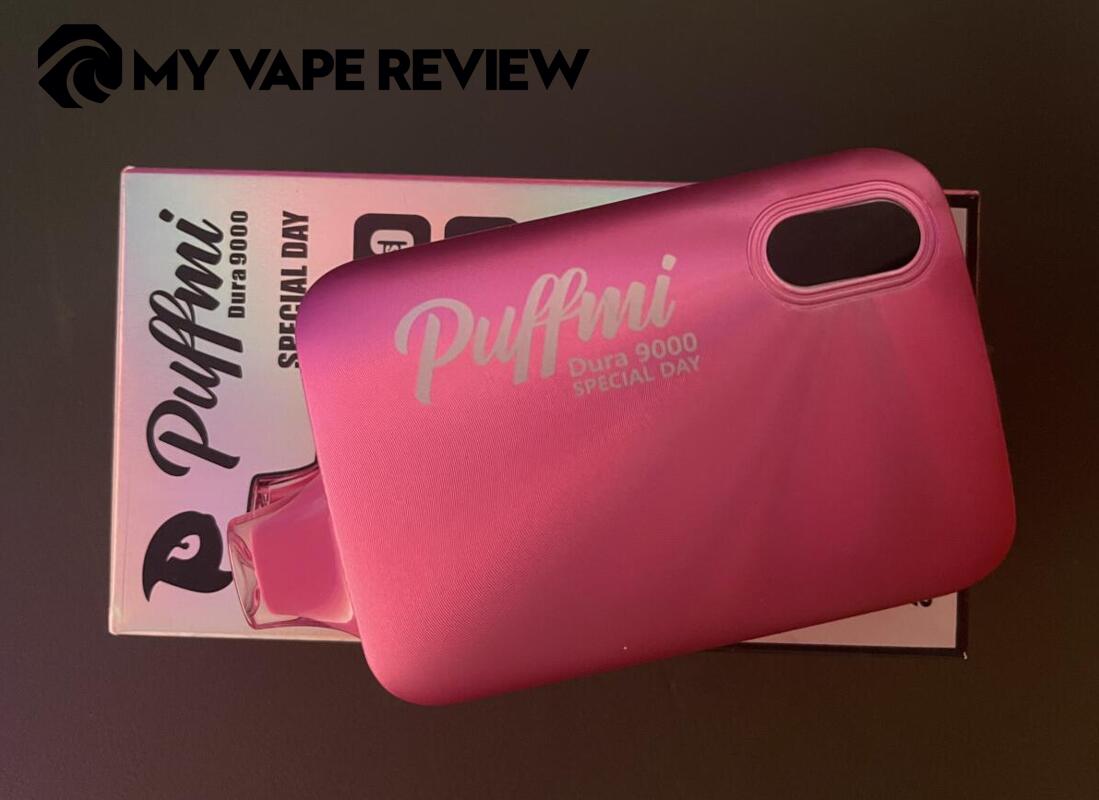 Special Day – This flavor is reminiscent of a creamy strawberry shake. On the inhale, you get this nice cooling sensation, and on the exhale, you get a burst of sweet strawberries and creamy ice cream. Delicious flavor! 4/5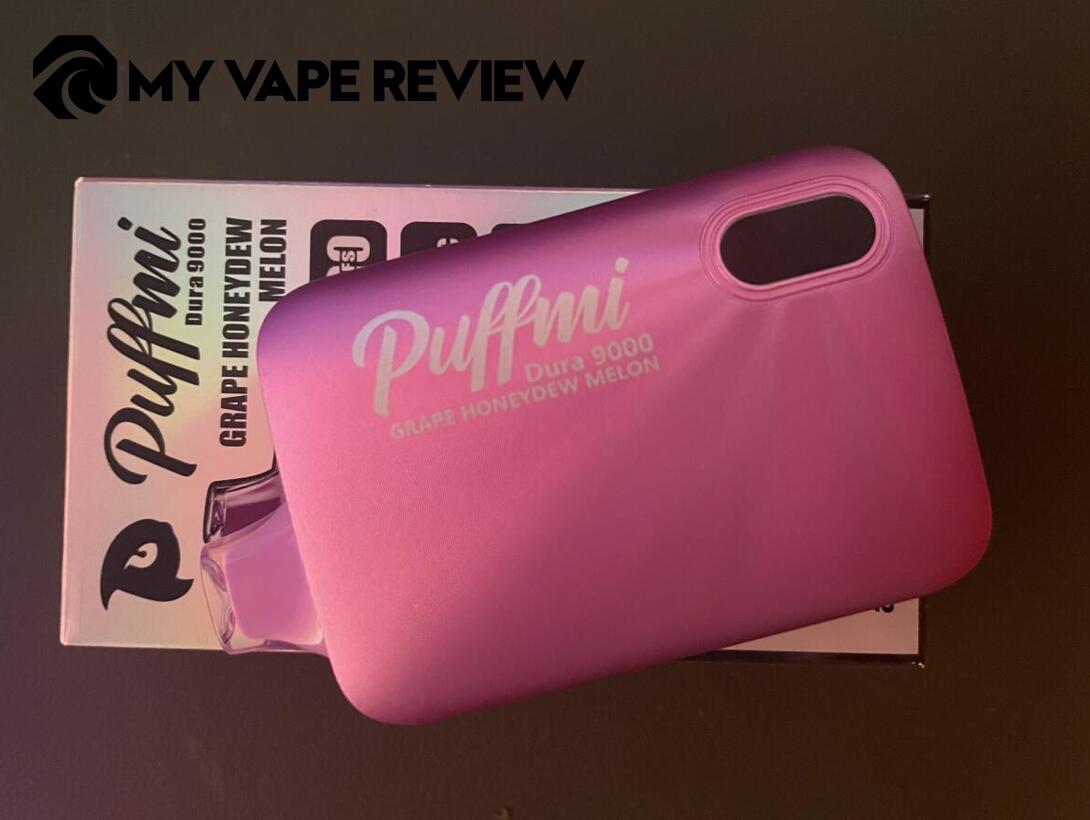 Grape Honeydew Melon – I never knew I needed a grape and honeydew blend until I tried this one. The sweetness of grapes can sometimes be a bit overwhelming, but the honeydew melon flavor tones the grape flavor down considerably. Which leaves you with a refreshingly mellow grape flavor with hints of melon on the backside. 5/5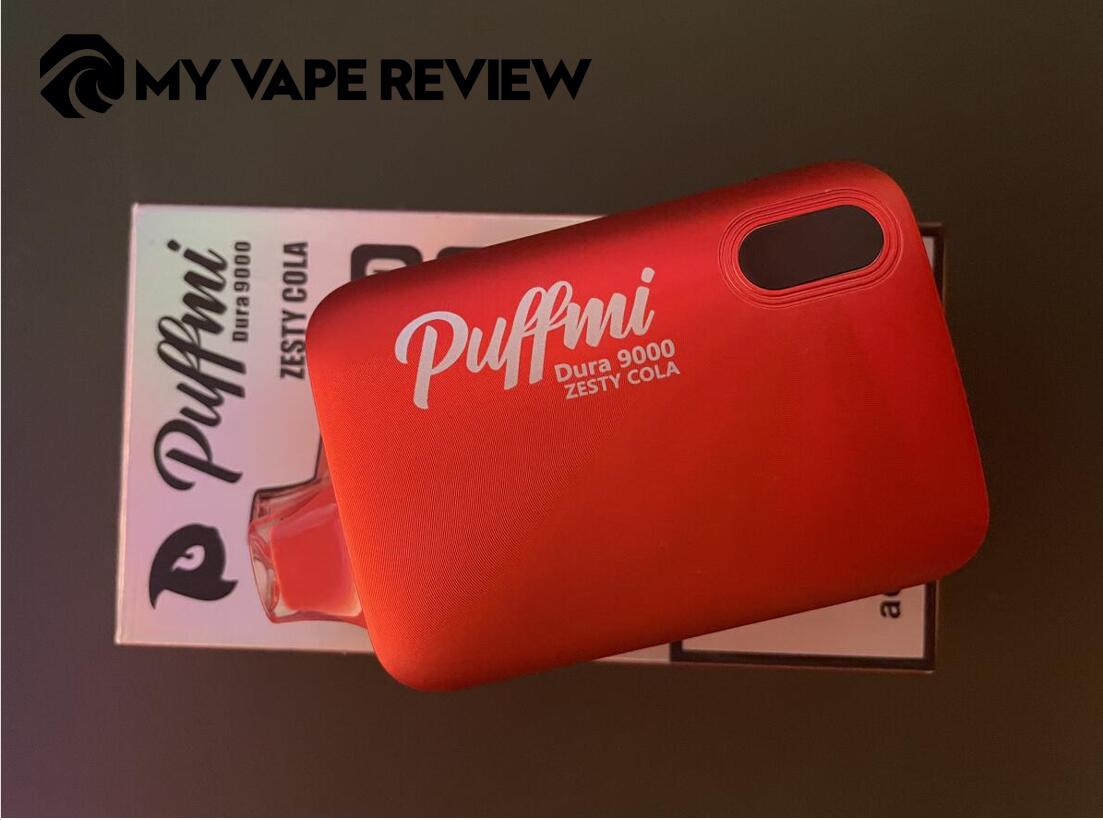 Zesty Cola – This flavor blend is a pretty spot-on match to the refreshing taste of Coca-Cola. It even has the same sucrose (cane sugar) sweetness. The zing from the carbonation isn't quite right, but overall, it's a yummy flavor if you want to feel like you are puffing on a cold Coke. 3/5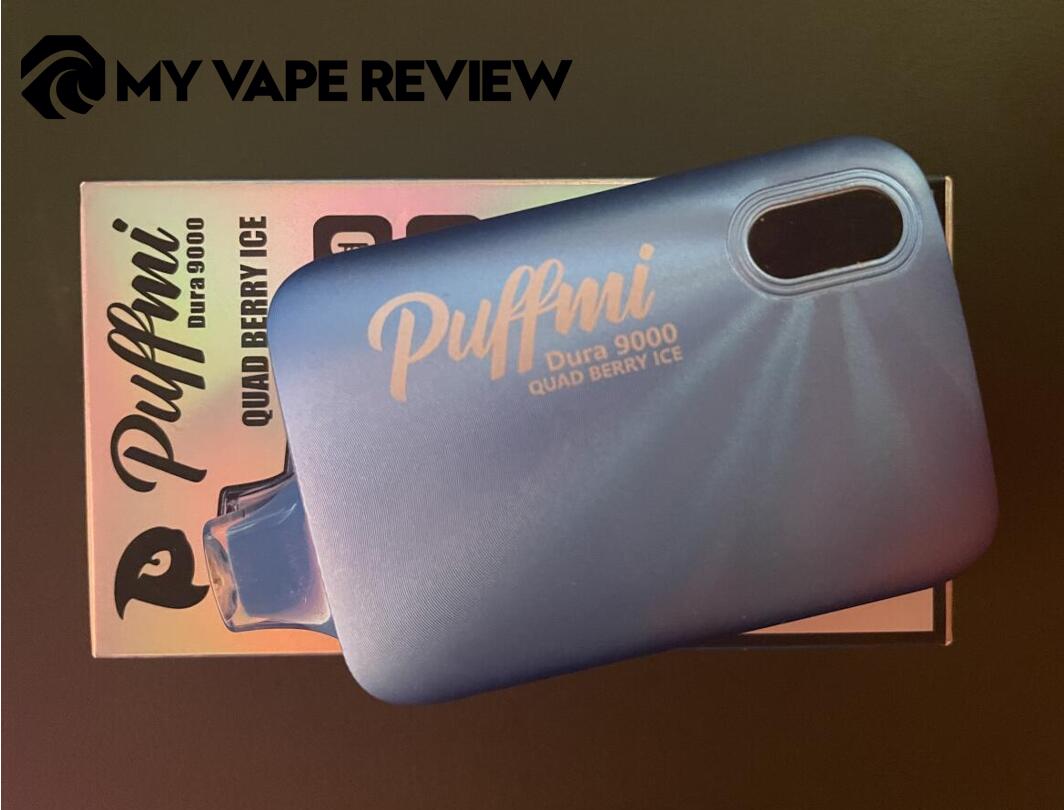 Quad Berry Ice – I assume by the name 'Quad Berry' that there are four different types of berries in this flavor, but they are so well blended it's hard to differentiate them! Although the tart aftertaste of fresh blueberries is coming through. The flavor has a refreshing level of ice that adds a nice touch without being too much. 4/5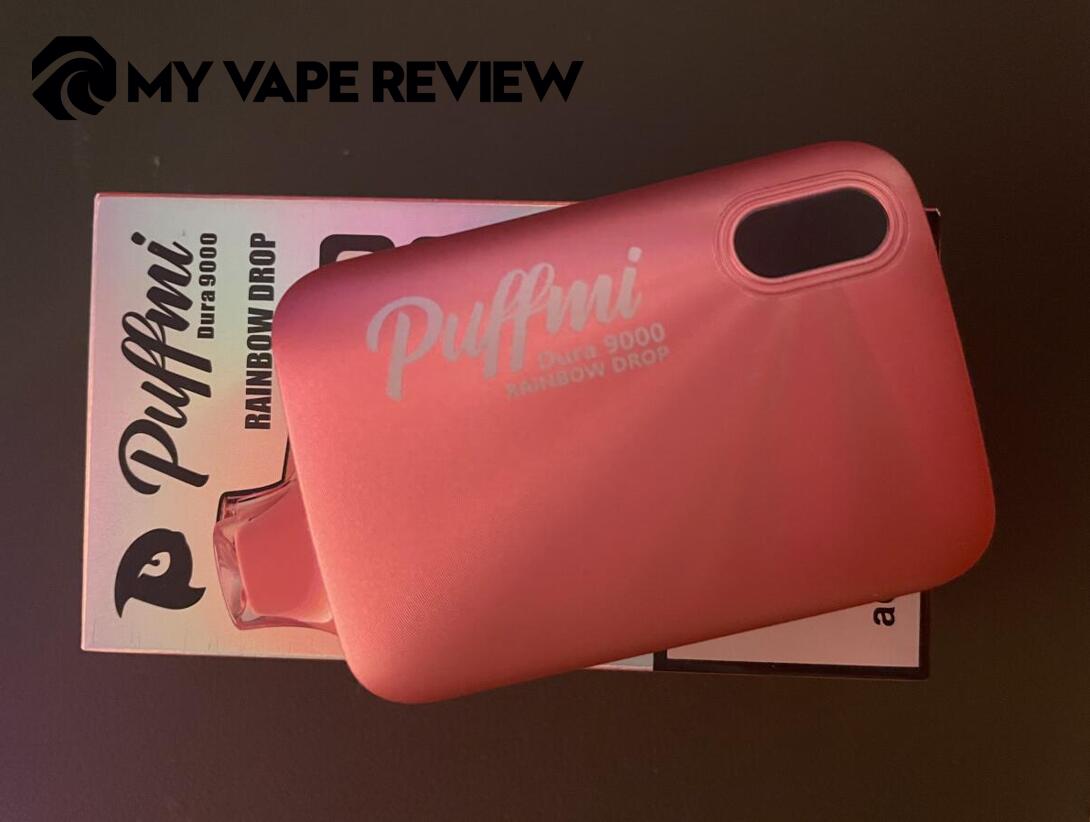 Rainbow Drop – I usually find candy flavors to taste too artificial, but this Rainbow Drop flavor makes my mouth water with each puff! It has a juicy sweetness and tastes like a hard candy like Nerds. Very vapeable! 5/5
3. Design & Quality
Design
Puffmi has taken a luxurious approach to the design of the Dura 9000. Both front and back panels captivate the eye, shimmering with holographic finesse that dances in varying light conditions, with a starburst-like pattern extending from the screen. This visual delight is complemented by a tactile subtlety – a gentle texture and softness that make holding the device a pleasure.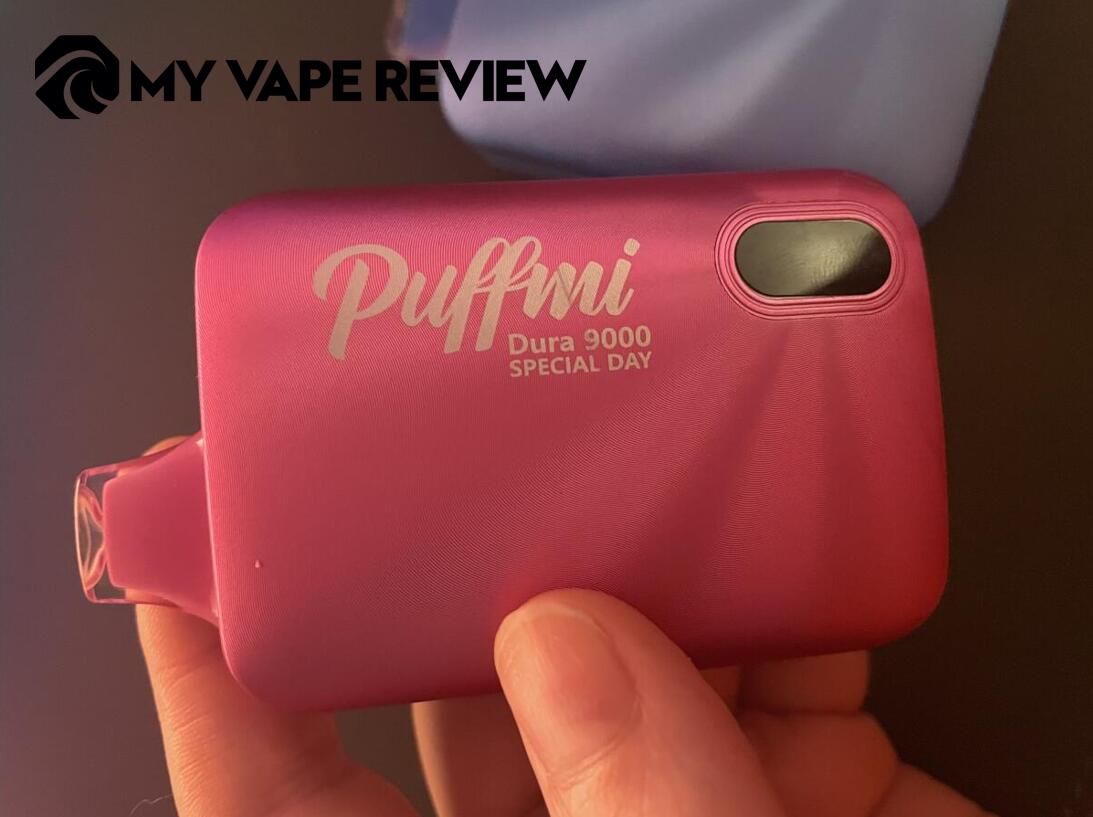 The vape's connecting edges, as well as its top and bottom, are crafted from a lustrous, tinted polycarbonate plastic – the same material from which the sleek, offset mouthpiece is molded.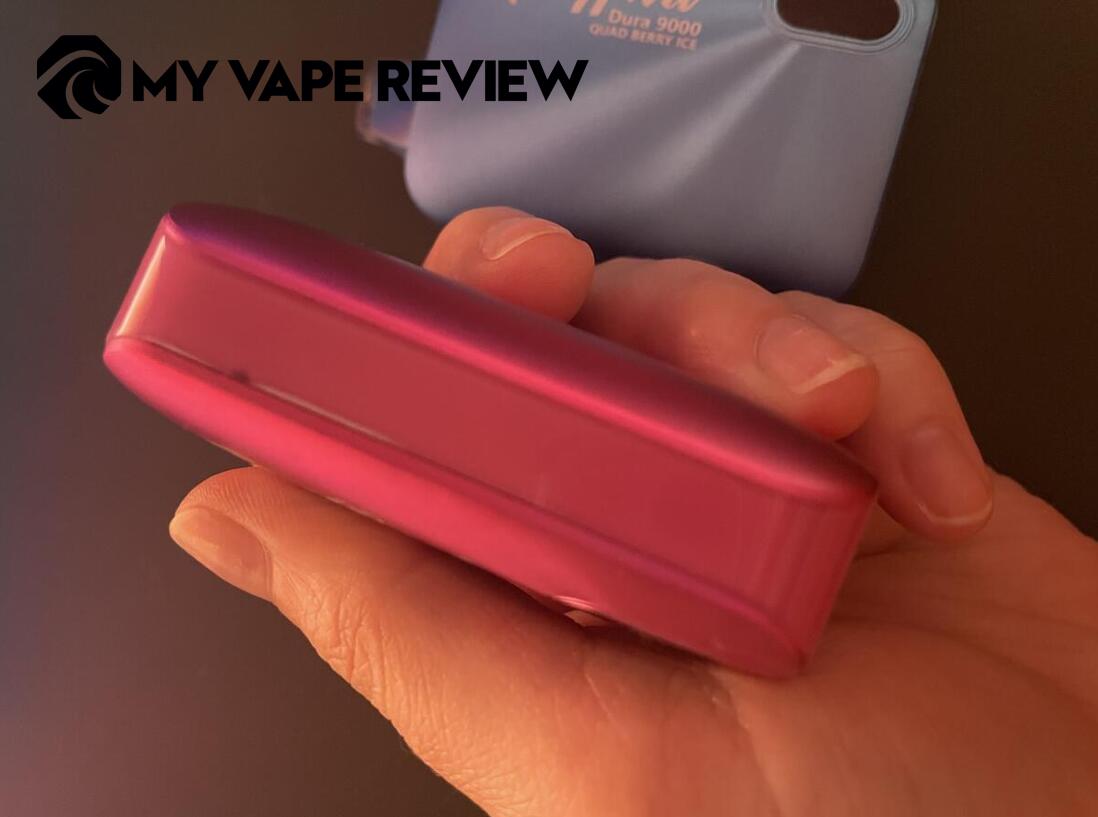 Positioned discreetly in the bottom right-hand corner of the device, a compact black oval screen comes to life with each inhalation. It displays two intuitive icons – one for power and one for e-juice level. Beneath each icon, up to four dots appear, providing at-a-glance information on the remaining charge or juice at 25%, 50%, 75%, or 100% intervals. While the e-juice level naturally depletes with use, the power can easily be restored to full capacity by charging the disposable device.
Accentuating the unit's overall aesthetic, metallic grey lettering is elegantly placed directly above the screen, proudly displaying the Puffmi branding and the specific flavor you've chosen. 
Durability
At first glance, I had some reservations about the durability of the Puffmi Dura 9000, particularly because I noticed a groove where the front and side panels meet—just wide enough to fit a fingernail and potentially cause separation. My concerns were quickly allayed when, despite my best efforts to pry it open, the front plate remained firmly in place.
The device emerged unscathed and fully functional after being dropped repeatedly from 5 feet off the ground. Its textured front plate is also resistant to scratching.
Does the Puffmi Dura 9000 leak?
I didn't have any problems with the tank leaking when I tested the Puffmi Dura 9000. All 20 mL of e-juice stayed right where it should be. You can carry it in your purse, bag, or pocket without worrying about making a mess.
Ergonomics
The textured front plate of the Dura 9000 provides a solid grip, ensuring the disposable stays securely in your hand. Its concave front and back, paired with rounded edges, make it exceptionally comfortable to hold while vaping. The mouthpiece is thoughtfully designed to be just the right size—neither too large nor too small—making it easy and comfortable to wrap your lips around.
4. Battery and Charging
The Dura 9000 comes equipped with a 650 mAh rechargeable battery, offering between 8-9 hours of consistent vaping on a single charge. This outlasts a typical workday and can even stretch up to 3 days for most users.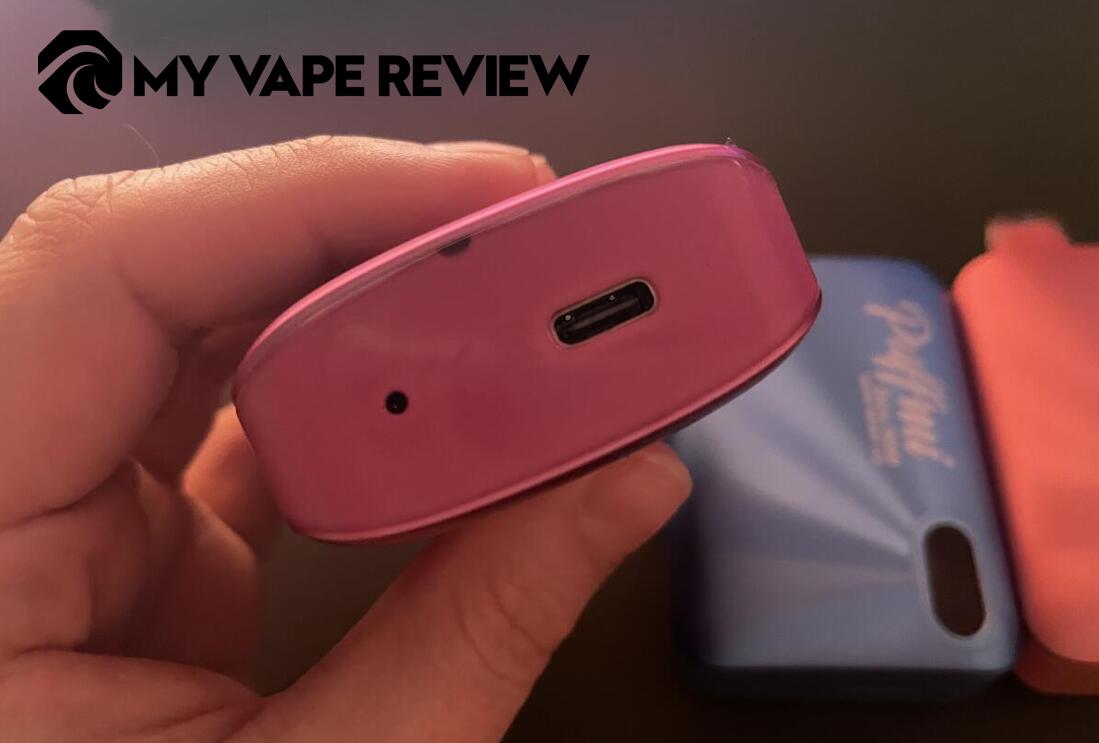 When the battery finally does run low, recharging is a breeze. The device is compatible with standard USB-C cables and boasts fast charging capabilities. With a high-amp cable, you can expect a full charge in as little as 20 minutes. All in all, the Dura 9000 is designed for both longevity and convenience.
5. Performance
On the performance front, the Dura 9000 impresses with its mesh coil, which produces large clouds even at low wattage—contributing to the device's extended battery life. While it doesn't feature adjustable airflow, it offers a standard MTL (mouth-to-lung) draw, which tends to be popular among former smokers and those new to vaping.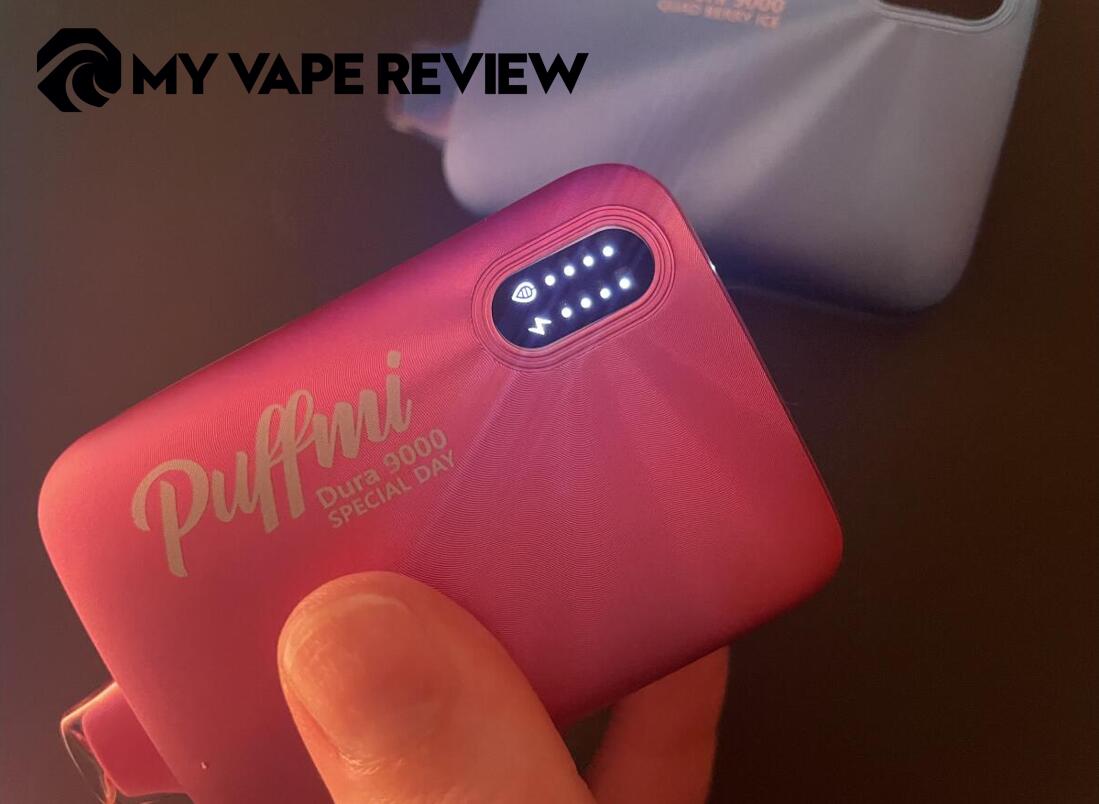 Most notably, the flavor delivery is impressively consistent and intense from the first puff all the way to the last of the 9000 puffs. Whether you're an experienced vaper or just starting out, the Dura 9000 ensures a reliable and satisfying experience.
6. Price
The Puffmi Dura 9000 hasn't hit the market yet, so we don't know how much it will cost. But one thing's for sure: with 9000 puffs, this vape will last a long time. Most people will get weeks of use out of it, and if you don't vape a lot, it could even last a few months. Keep an eye out for when it becomes available if you're looking for a vape that will go the distance and save you money in the long run. 
7. Verdict
After thoroughly testing the Puffmi Dura 9000, it's clear that this device has a lot going for it. One of its strongest points is the wide variety of flavors, offering a range of 24 options that cater to virtually every palate. The design is another high point; it's both visually striking and practical, featuring a holographic shimmer and a textured grip for easy handling. 
The 650 mAh battery packs enough punch to last between 8-9 hours of consistent vaping, which could stretch to up to three days for moderate users. Charging is quick and convenient, requiring just a standard USB-C cable. Performance-wise, the mesh coil delivers both satisfying flavor and large clouds, even at low wattage. The device also proves to be durable and leak-proof, making it a reliable choice for on-the-go vaping. However, the absence of adjustable airflow may disappoint some vapers who prefer a more customized experience. 
If you're in the market for a disposable vape that offers a mix of great flavors, strong battery life, and a stylish yet practical design, the Puffmi Dura 9000 is a strong contender. Keep an eye out for its market release, especially if you're looking for a vape that offers longevity and overall great value.