Vaporlax Draco 6500 Disposable vapes are a big deal and I'm talking quite literally. With 16 mL of 50mg tobacco-free nicotine, the Draco disposable vapes are a great option if you want a low-maintenance disposable with real lasting power. Up to 6,500 puffs of lasting power.

The vaping industry has changed rapidly in the last few years and is experiencing quite a disposable vape arms race. VaporLax has brought their A-game with the Draco 6500 Puff Disposables, boasting a 1000 mAh rechargeable battery and adjustable airflow. You can select from 12 flavors, covering the sour, sweet, and icy flavor profiles. Read further down the page to find out our first-hand thoughts on its flavors, design and vapor performance!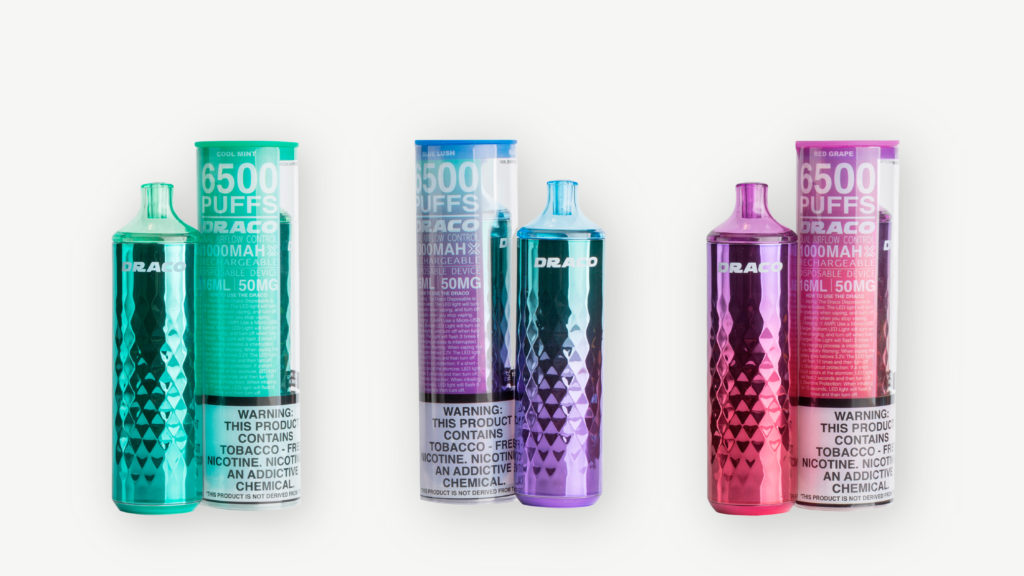 Flavor
Because disposables come prepackaged with vape juice, having a delicious and wide variety of flavors is highly important. Vaporlax Draco delivers surprisingly well in this area, with 12 heavenly flavors, there's sure to be something for everyone. One notable quality of the Draco disposable vapes is the cooling effect of every flavor. This is distinctly different from menthol or ice but makes all the flavors feel crisp and clean. Here's our ranking of the 12 flavors: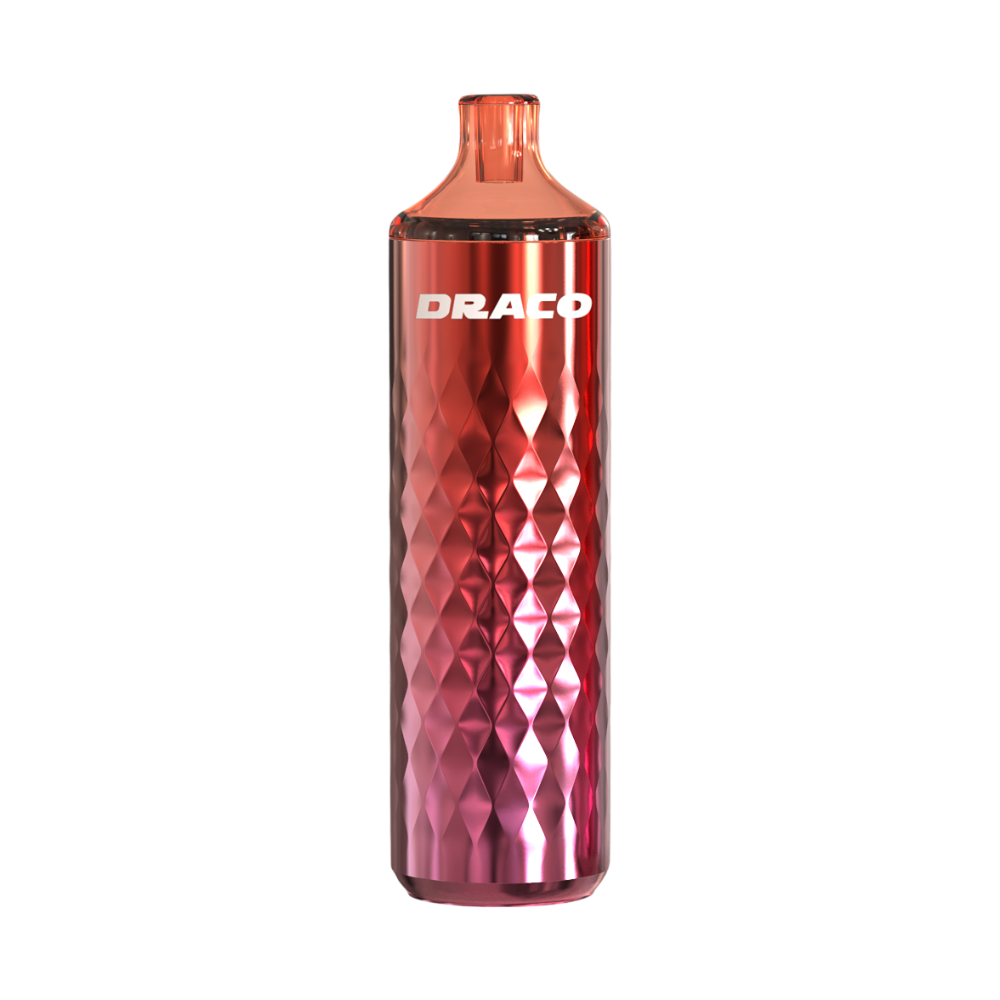 Amazing fresh peach flavor perfectly balanced with icy mint notes, leaving you feeling refreshed. This might remind you of a peach ring and is the flavor I reach for most.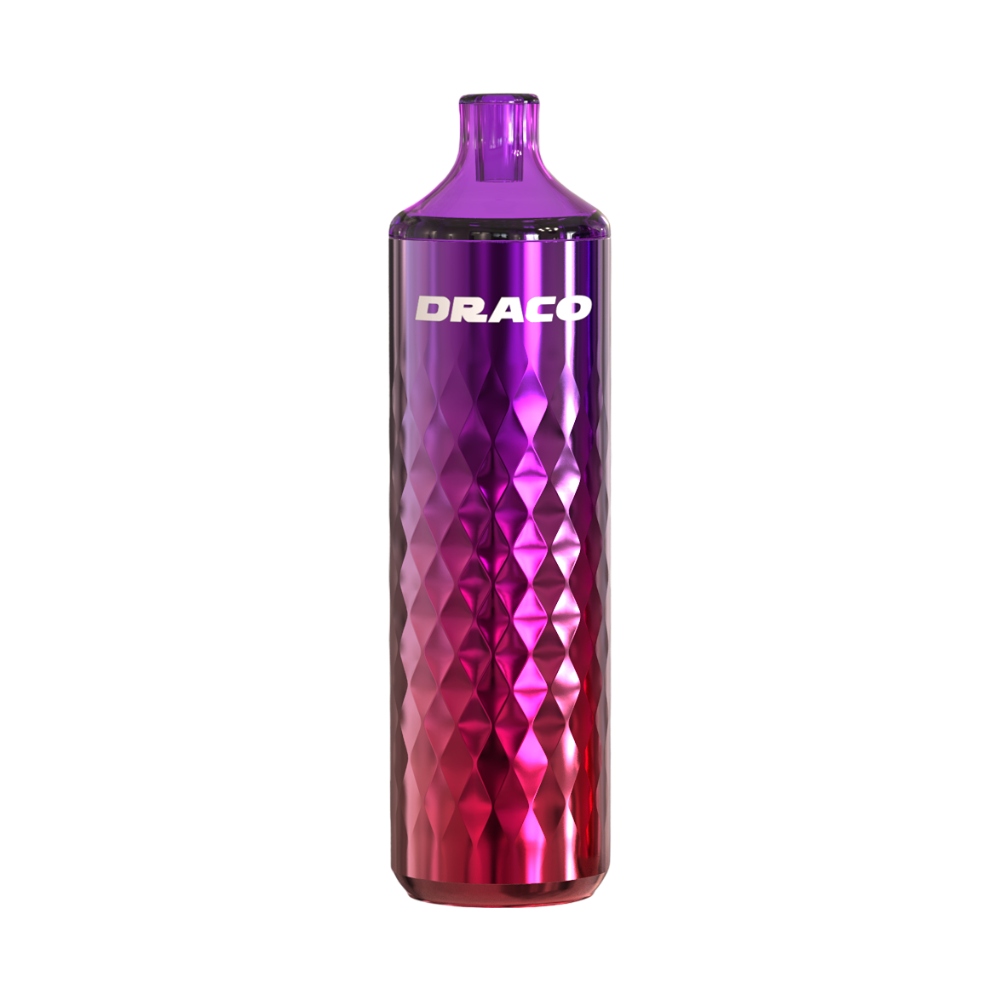 Surprisingly mouthwatering since grape flavors can overly chalky. Red Grape is definitely a favorite, offering a juicy grape flavor with hints of strawberry.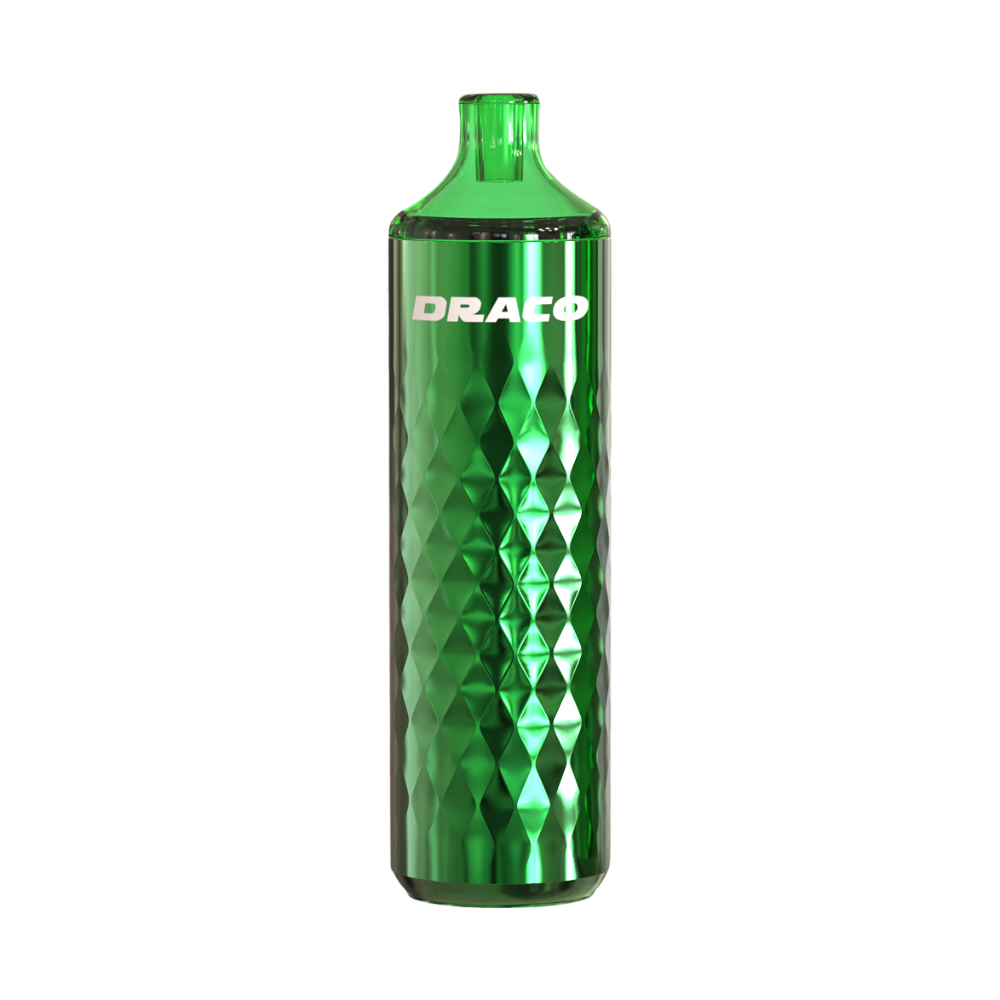 Very strong, yet smooth and refreshing icy mint that will be a fan favorite for menthol lovers. Will leave your throat feeling ice cold.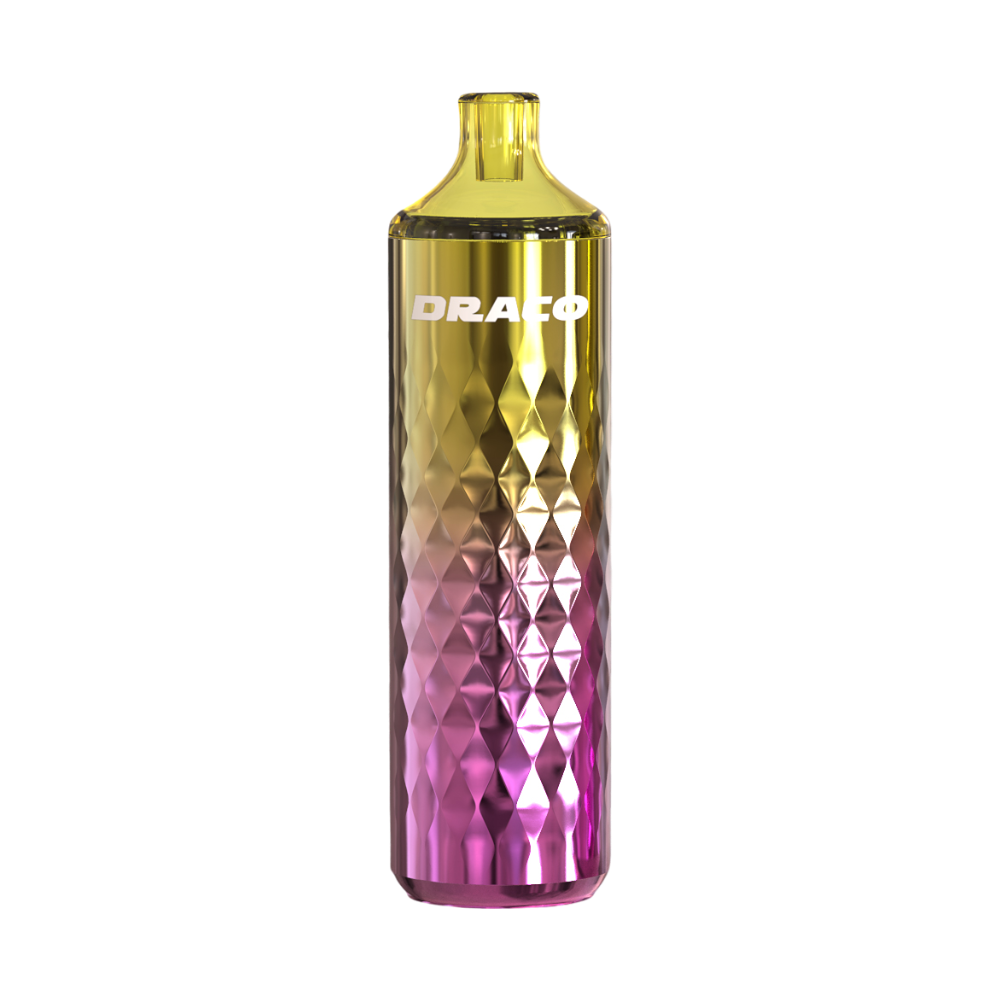 Nondescript citrus flavor followed by a delicious lemonade. Feels like you're sipping on a cool pink lemonade and it's amazing.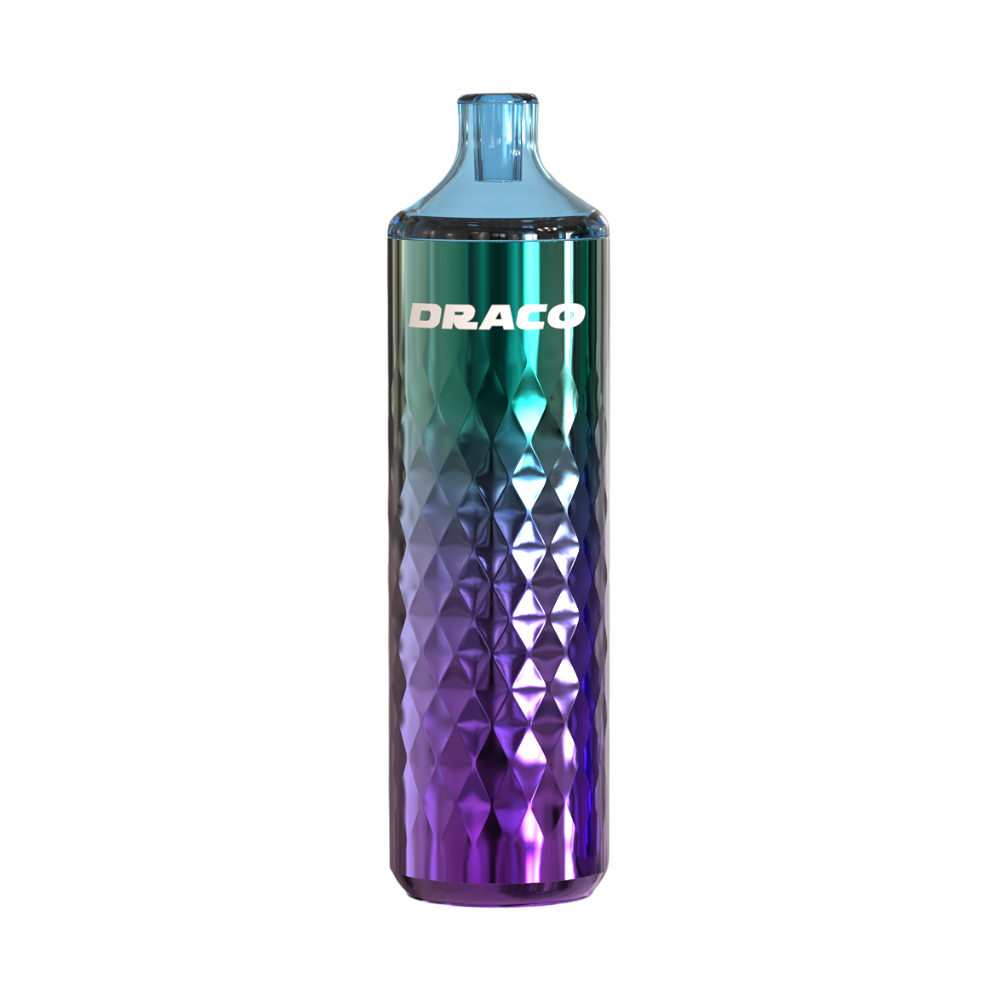 Hyper smooth inhale leading with light watermelon notes, followed by a delicious deep berry. This flavor is well-balanced and great for all fruity lovers.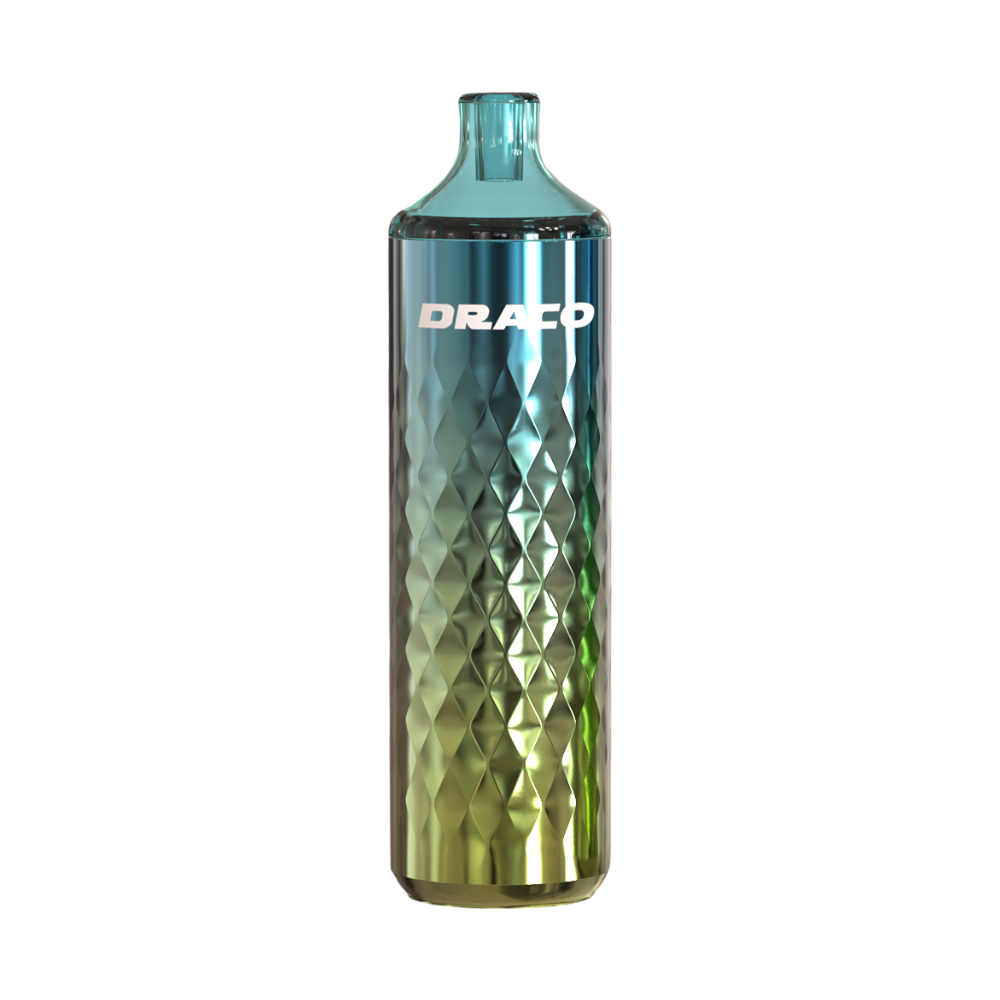 Bold and juicy watermelon flavor floods your mouth and will leave you smacking your lips.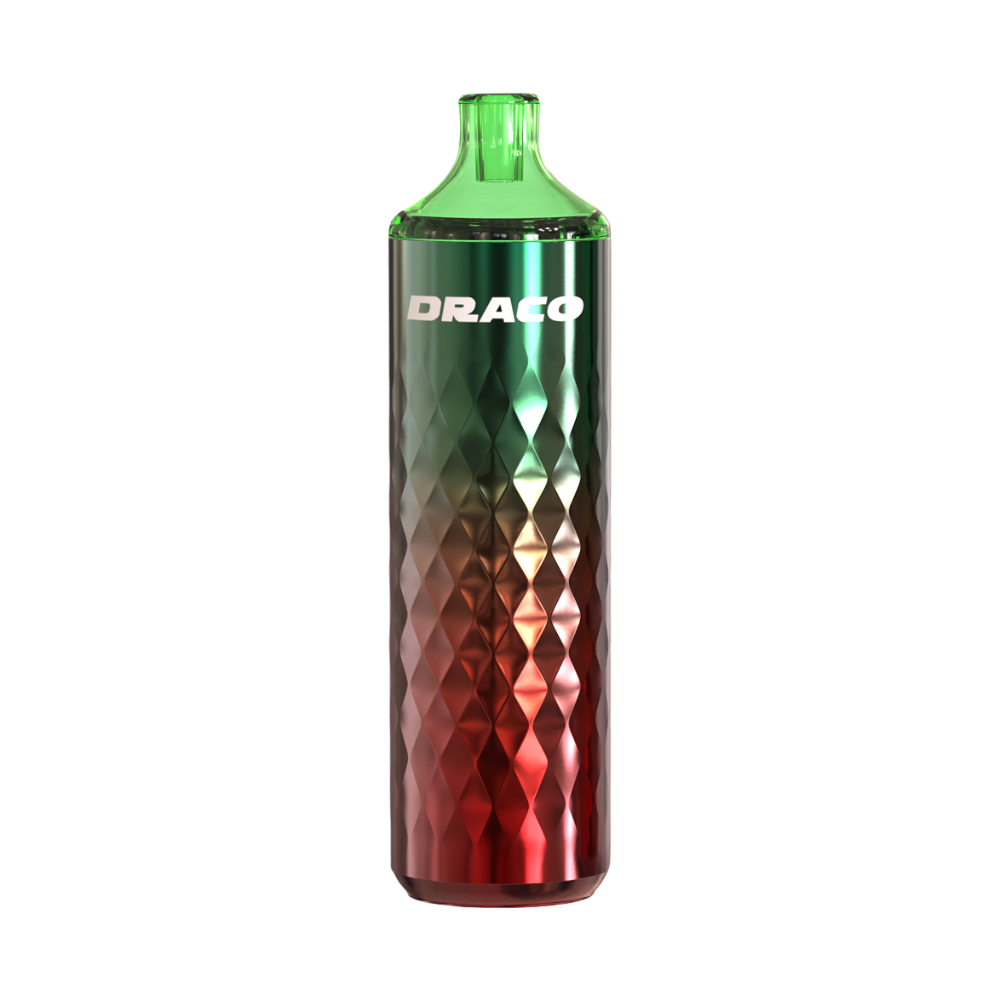 Strawberry flavor on the front with more tart kiwi flavor as an end note. The slightly tart kiwi note on the end is a nice touch if you don't like an overly sweet flavor left on your tongue.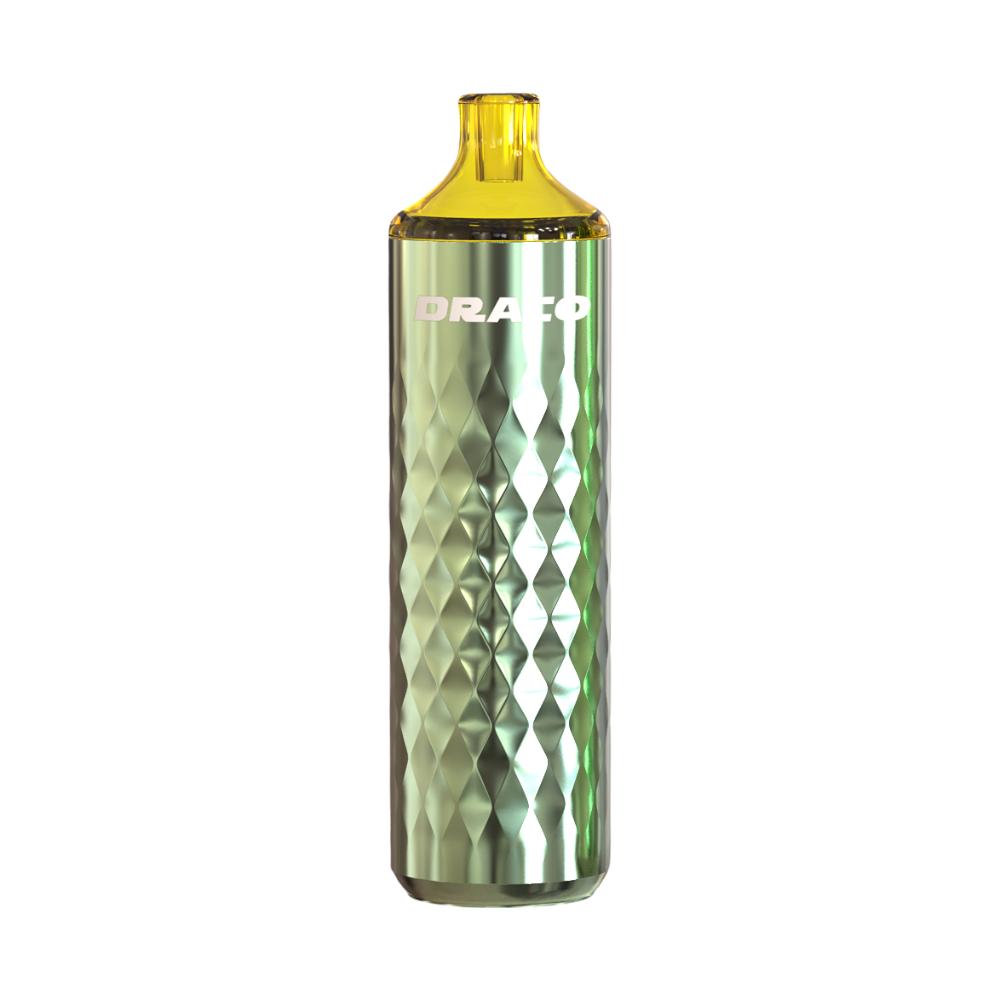 The sour flavor hits the mouth first, with the sweet cherry flavor hitting on the backside of the exhale.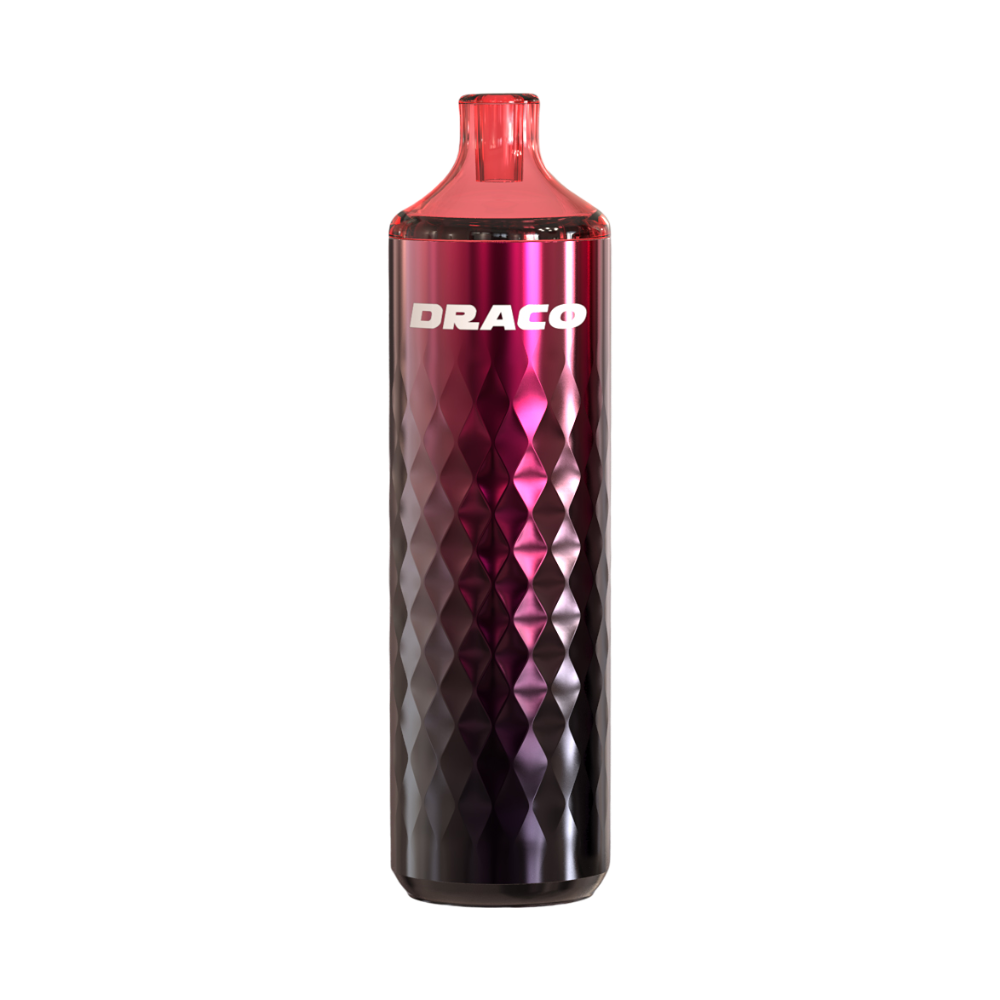 Tasty refreshing flavors of blueberries, strawberries, and raspberries. May remind you of fruit punch. Really delicious but it would be extra special with some ice added in.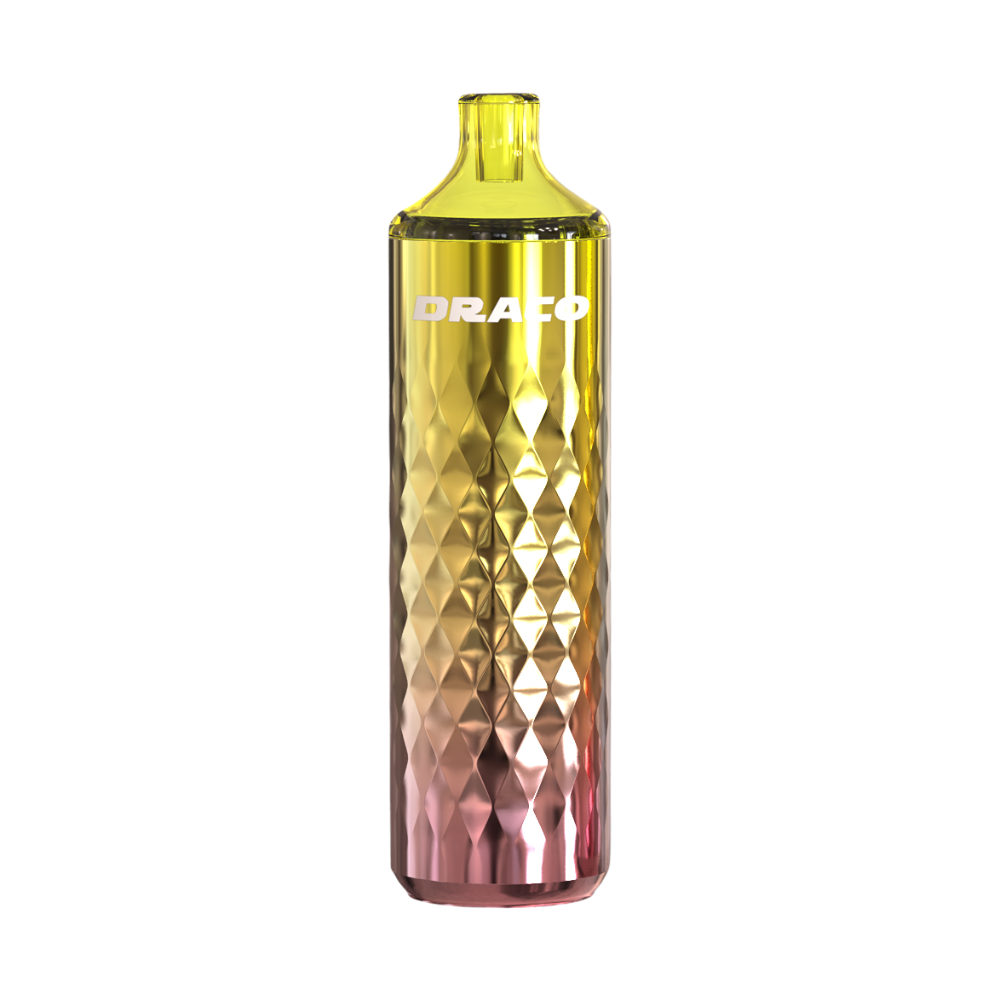 Tasty refreshing flavors of blueberries, strawberries, and raspberries. May remind you of fruit punch. Really delicious but it would be extra special with some ice added in.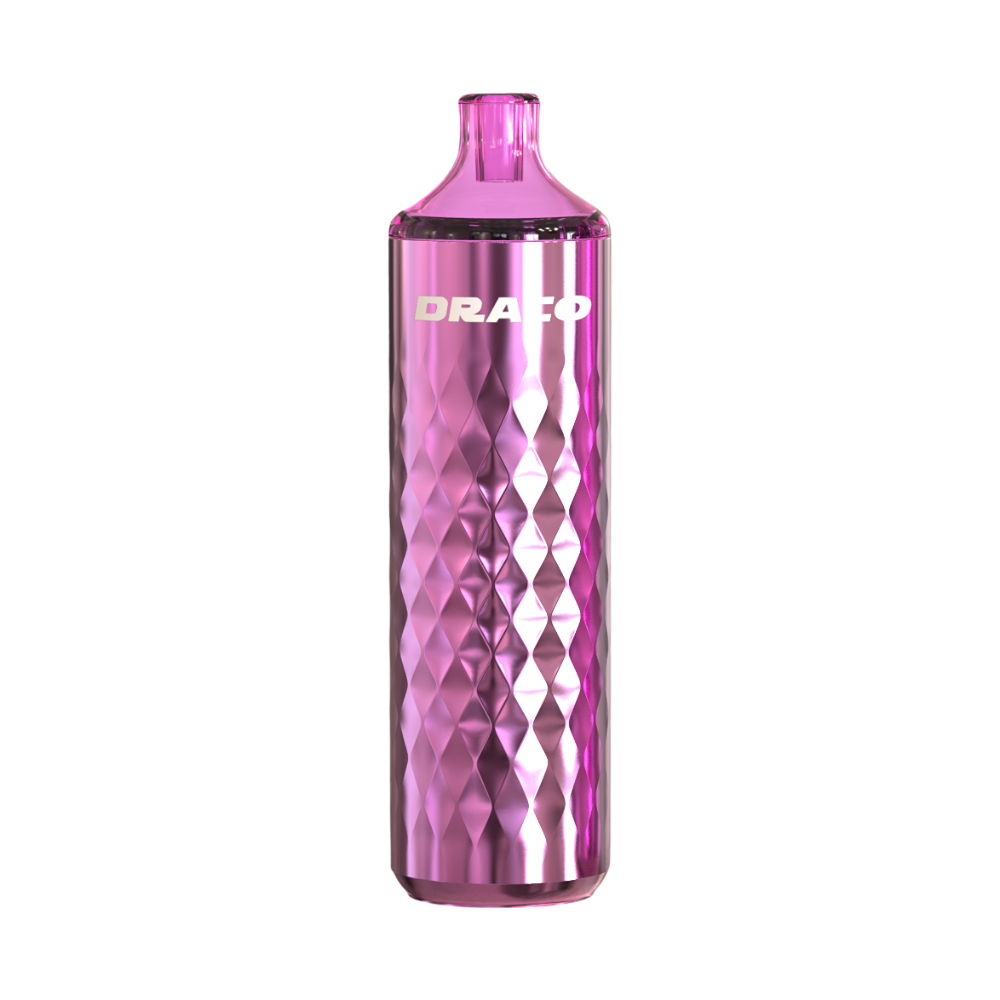 Sweet strawberry flavor hits the taste buds first, followed by a smooth sweet cream flavor to finish it out. I'm not a fan of cream flavors, but Sweet Cream is the favorite of some friends.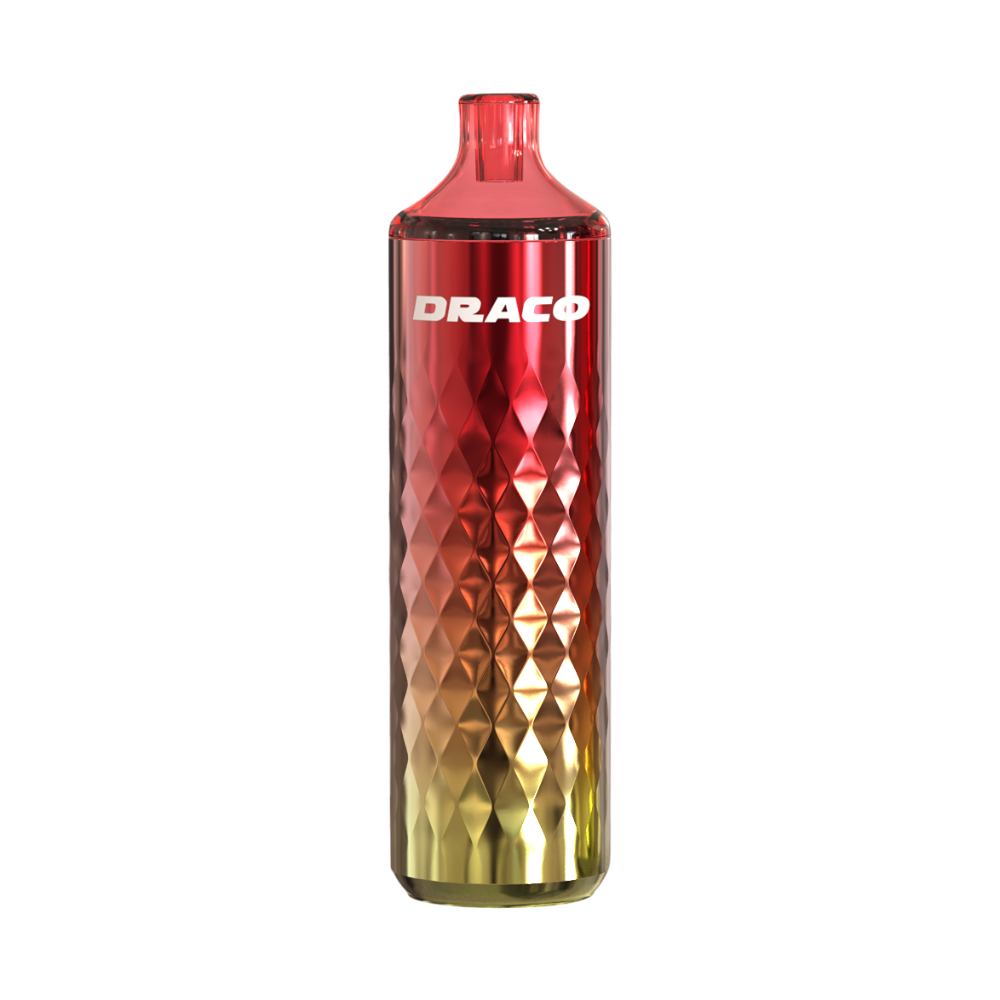 Refreshing combination of mango and strawberry. Thankfully it's more strawberry than mango because the mango is a bit weird.
Packaging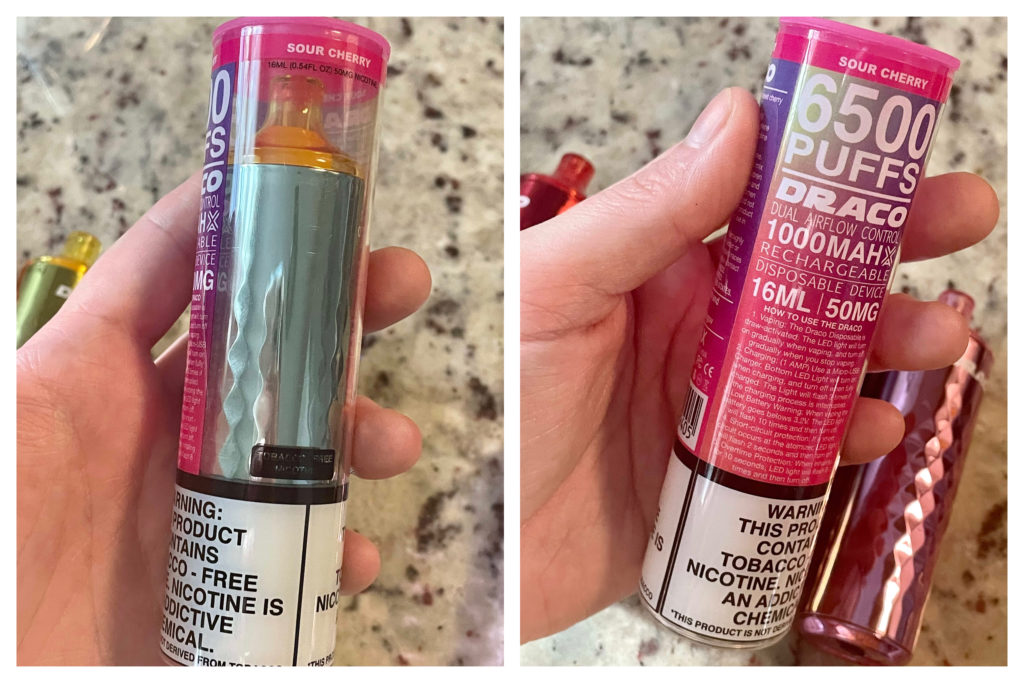 Vaporlax Draco disposables arrive in a cylindrical plastic case, topped with a silicone lid. Once we open the plastic perforated wrapping around the lid, we remove the silicone lid which has a stopper that extends into the mouthpiece for freshness during shipping and storage. A silicone piece also covers the air holes on the bottom of the Draco.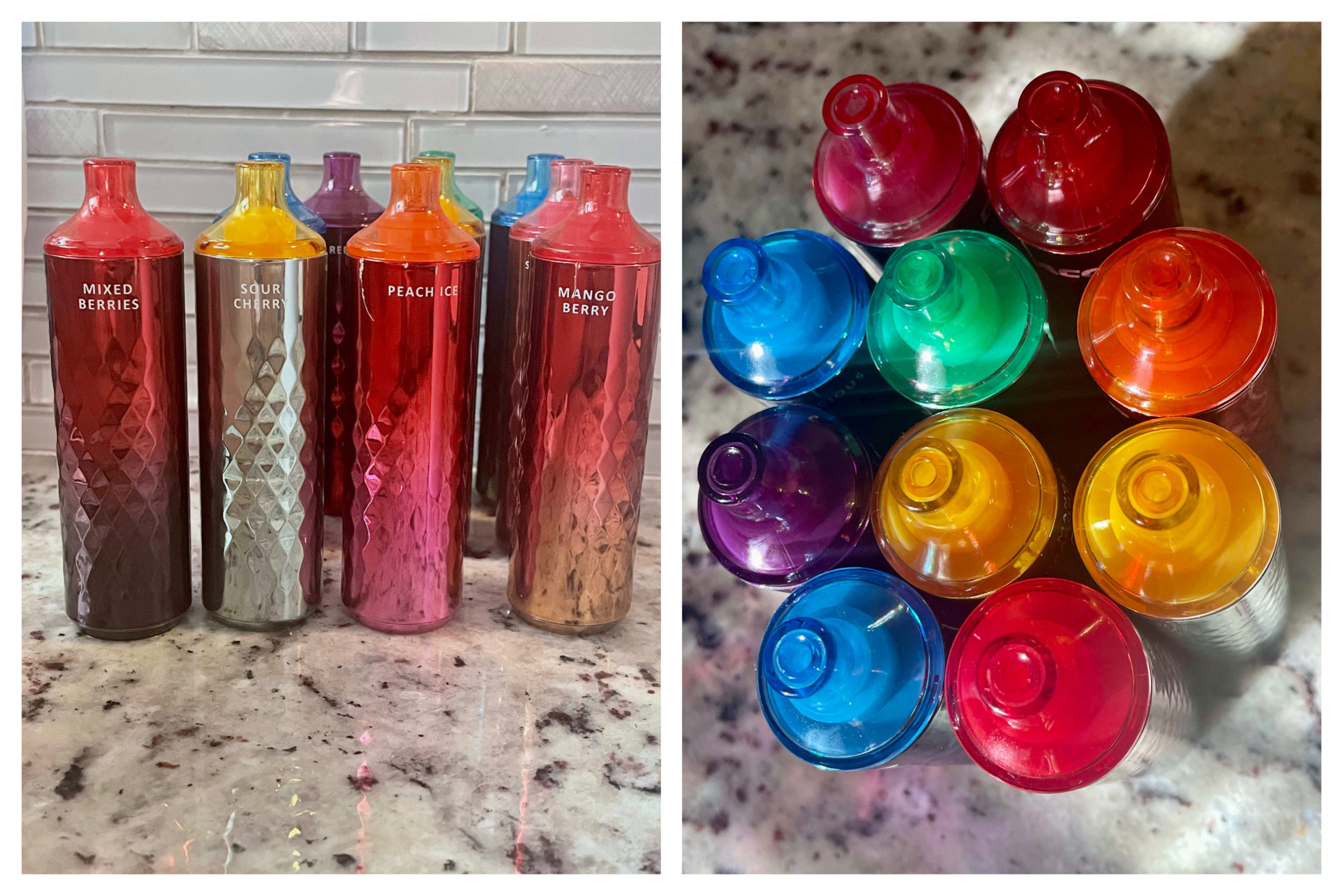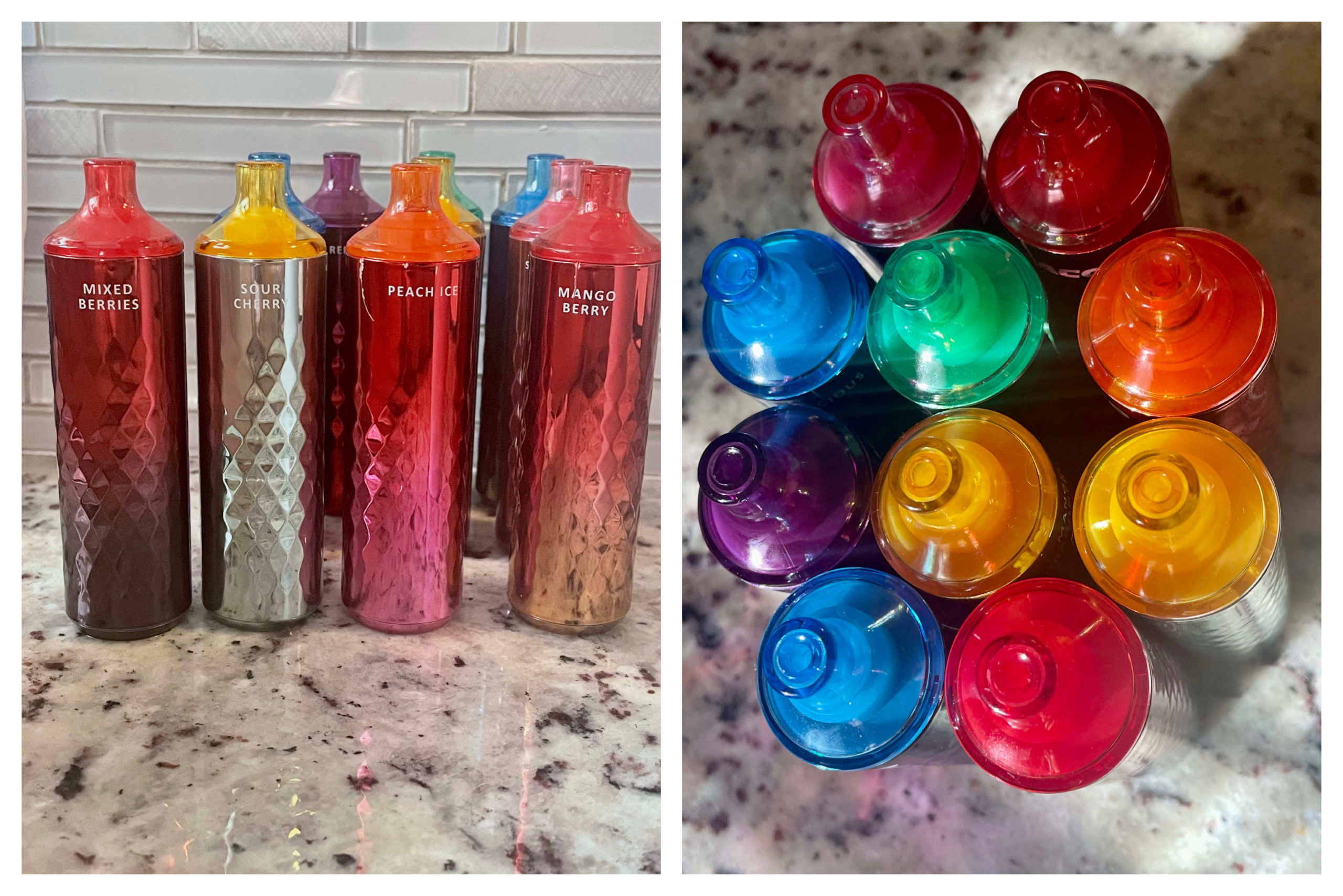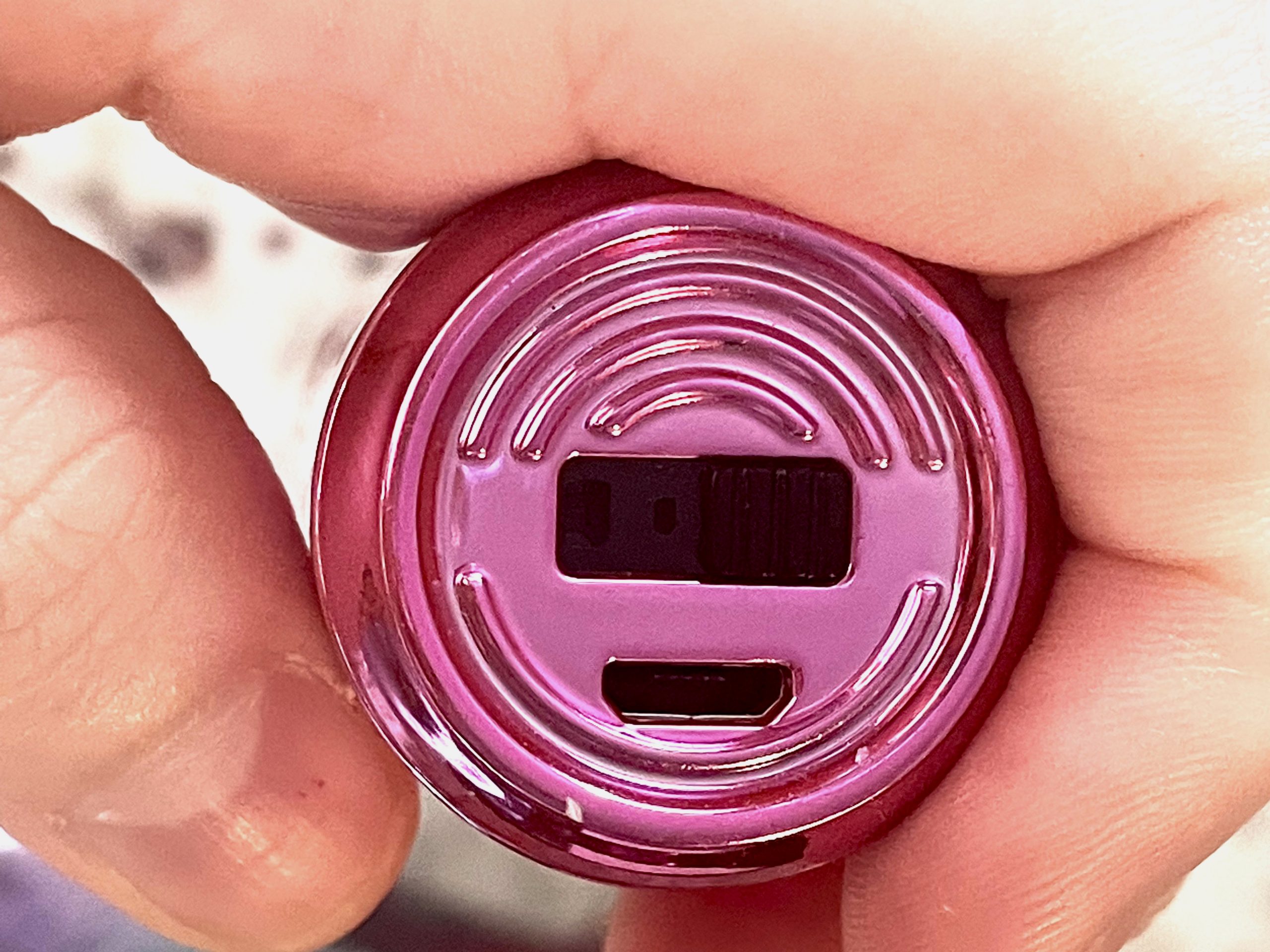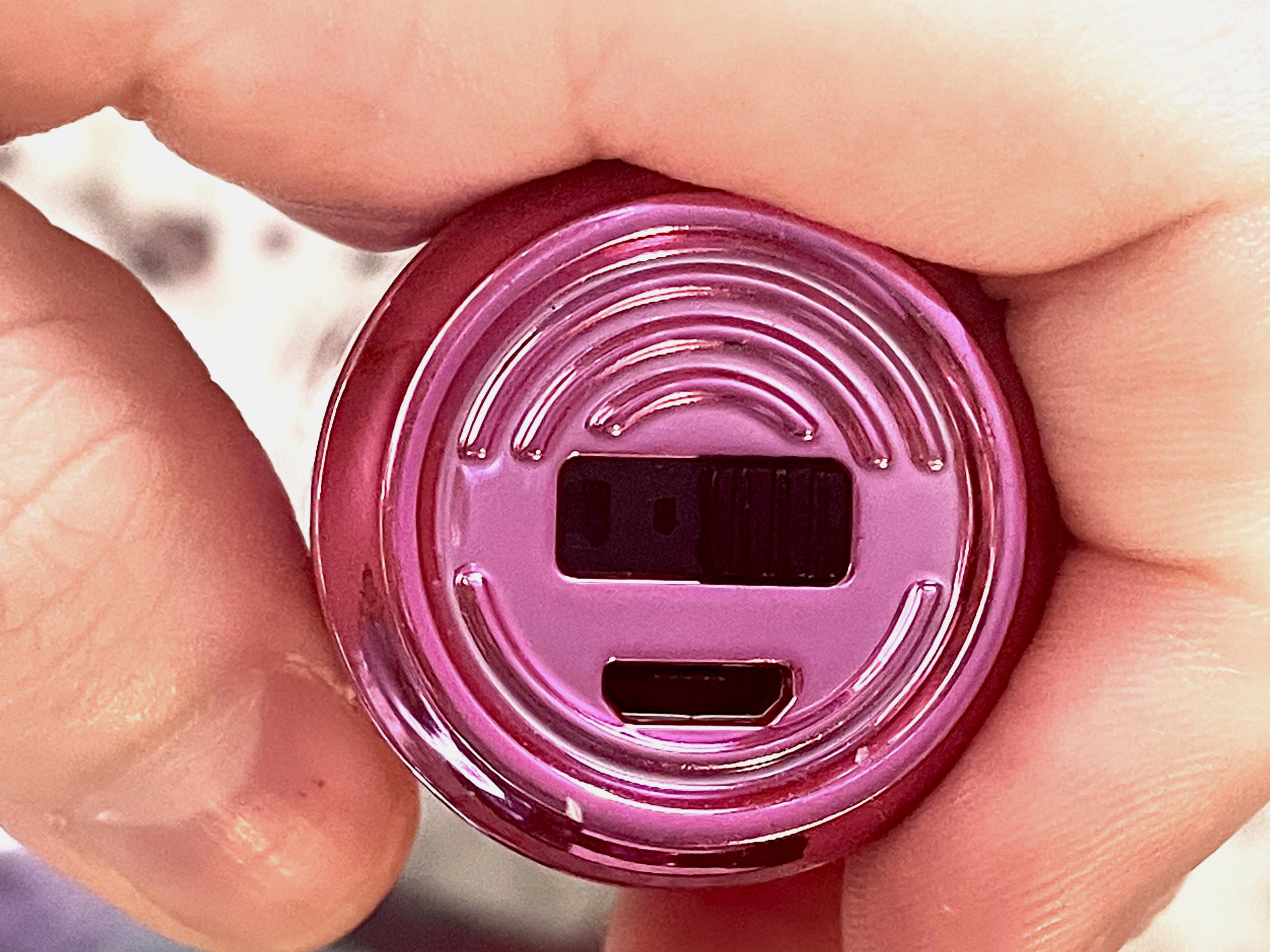 The fact that the Draco disposable vape even has an adjustable air intake is impressive. Just slide the airflow adjuster all the way over to fully open, or constrict airflow by adjusting to the center.
Each disposable is colored to match the flavor, with mixed flavors displaying a dual color scheme. The vape body has a shiny chrome finish covered in a diamond pattern. Vaporlax Draco doesn't tip over easily and doesn't roll off of tables. Ultimately, it's a great-looking vape, as long as you like a shiny finish and bright colors.
The mouthpiece is tapered and has an enjoyable and comfortable mouthfeel, better than most duckbill-shaped mouthpieces commonly found in pod and disposable vapes.
Durability & Ergonomics
The body around the edge of the mouthpiece is prone to cracking if dropped, but does not seem to impede use or detract from the seal. If dropped from 4 or more feet, the mouthpiece will pop off, but can easily be reattached.
Vaporlax Draco fits nicely in our hand and despite the impressive battery and 16 mL of juice, the vape isn't heavy. It's not going to feel like a brick in your pocket and you can probably carry around a few different flavors without much issue.
Does the Draco leak?
One of the best features of the Draco Disposable vapes is the lack of leaking. Even the best pod-style vapes are prone to leaking, but the Draco can be thrown in a bag, left in your car, or left on its side and won't leak at all.
Battery & Charging
Vaporlax Draco boasts a massive battery for a disposable, at 1000 mAh. A 1000mAh battery typically lasts 10 to 12 hours of continuous use and Draco disposables perform great on this front. No battery issues were experienced during the review period. When the battery is low, the white LED indicator on the bottom of the device blink 10 times before shutting off.
The battery has short circuit protection and the LED will flash 2 times before shutting off. The vape draw limit is 10 seconds, and the LED will flash 8 times before turning off.
Draco disposable vape is rechargeable, setting it apart from lots of other disposables. This is how VaporLax manages to make a 16 mL disposable vape actually work. Draco has a micro-USB on the bottom of the device. Perhaps VaporLax felt more users would have micro-USB charging cords, but it's pretty outdated at this point. Would have preferred to see a USC-C port instead. The vape seems to charge in about an hour. The white LED indicator turns on when charging and off when the device is fully charged.
Performance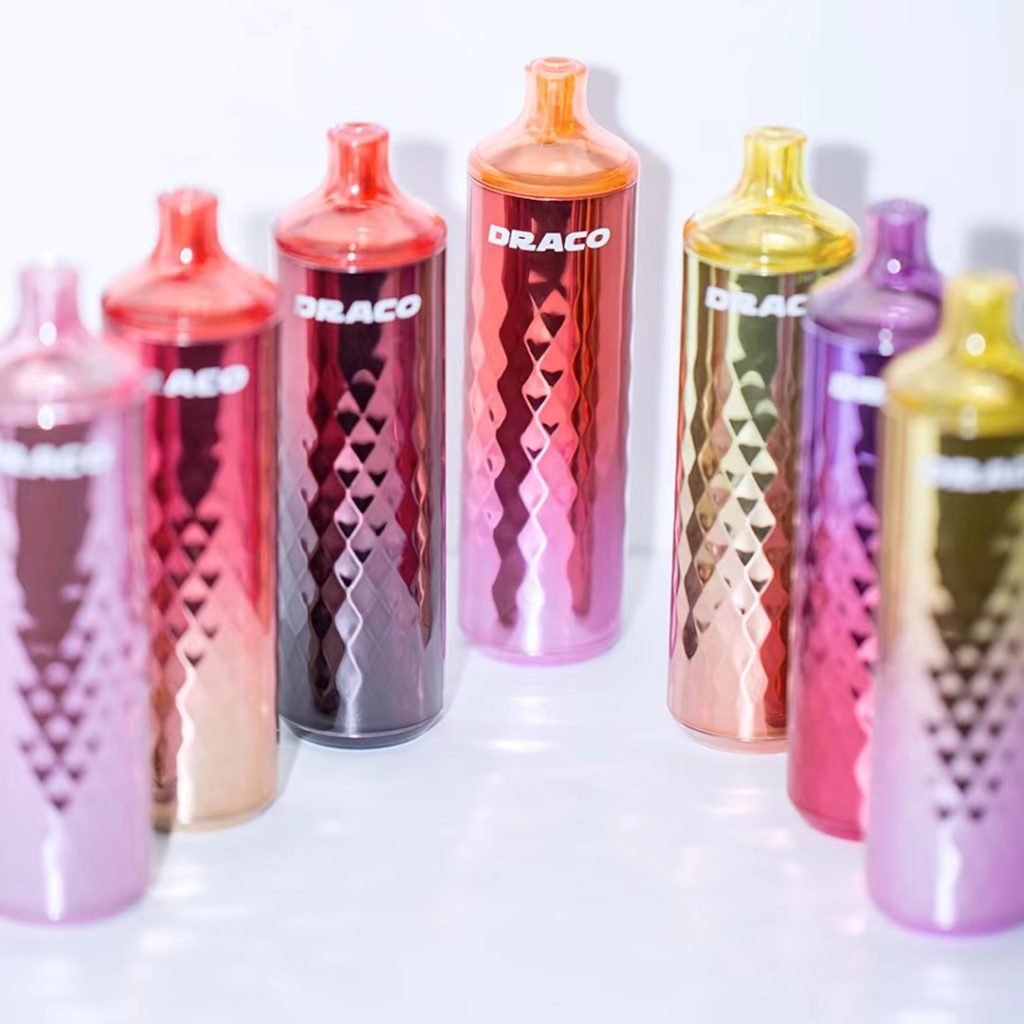 Vaporlax Draco disposable vape is a heavy-hitter in staying power and flavor. Traditional vape juices haven't seemed to catch up to the intense flavor profiles found in disposable vapes. Draco really impresses with its large variety of intense flavors. We can tell the device has a mesh coil, by the nice warm draw. The draw sensor is highly responsive and actuates at first draw. The hint of ice in most of the flavors, strikes a nice balance with the warm draw, making a very pleasant vaping experience.
Draco provides a medium to tight mouth to lung (MTL) draw with airflow all the way closed and a loose mouth to lung draw when all the way open. This vape is great for new vapers or those trying to transition away from cigarettes because the MTL draw is similar to traditional smoking.
Because Draco disposable vapes only allow for MTL style, the vapor clouds aren't as massive or dense. Yet a full inhale still produces decent vapor for a disposable. The hits are warm and feel smooth hitting the throat.
Price
Most online pricing for the VaporLax Draco 6500 Puff Disposable is set between $15 and $21. VaporLax (also Mi-Pod) sells the Draco disposable for $19.99 on their own website. VaporLax sells other disposable models, such as the Bobo with 6000 puffs for $17.99. Given the convenience, delicious flavors, powerful rechargeable battery, and 16 mL of juice, this is a great price point.
Verdict
So what's the final say for Vaporlax's Draco 6500 Disposable? Disposable vapes have come far in the last few years and the Draco feels more like a pod-system or slim tank-style refillable vape.
The device produces rich flavorful hits and the airflow control is truly a game-changer. You've got 16 mL of tobacco-free nic salt e-juice to keep you vaping for longer. Every flavor is highly vapeable, which is rare. If you're in the market for a long-lasting but low-maintenance disposable with great flavor and vapor, you've got to get your hands on a Draco.
Feel free to tell us your take on the Vaporlax Draco 6500 disposable vape on the comment section below!