Beco, a thriving disposable vape manufacturer, has recently taken the wraps off its latest offering for the high-puff disposable market: Beco Soft 6000. Elevating the puff counts available step by step from 4000-puff Beco Beak to 5000-puff Beco Stick, Beco is now announcing their longest-lasting product up till now.
Compared to its predecessors, the newest Beco Soft 6000 disposable vape incorporates better-crafted heating element and more distinct flavor blends. Let's skim over all the exciting updates about this new launch!
Preview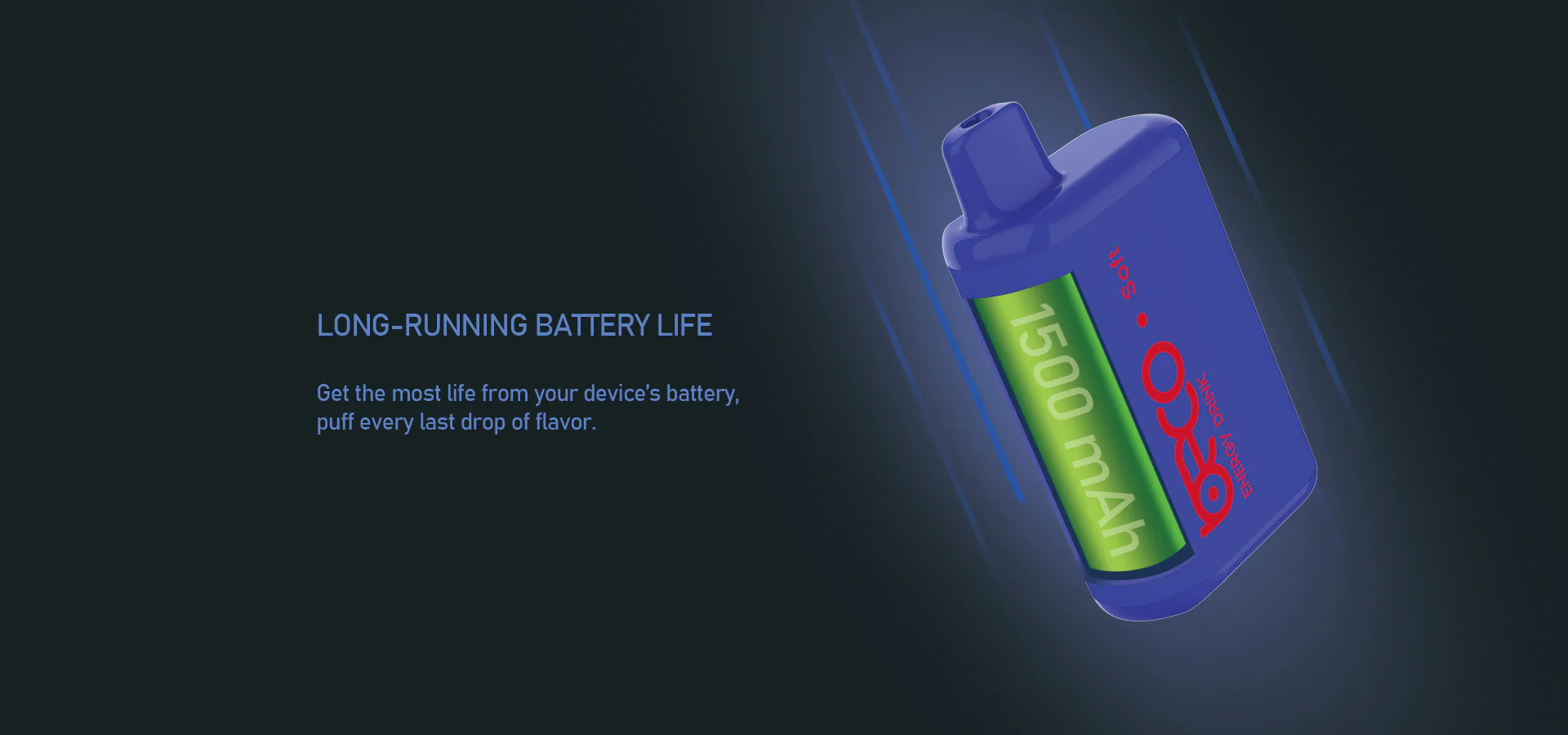 Beco Soft 6000 is a box-bodied disposable vape pre-loaded with 12ml vape juice at 5% nicotine strength. What sets it apart from average high-puff disposables is its built-in battery, which features formidable 1500mAh capacity (similar to that of a pod mod) and cannot be charged.
It's quite rare to see a big battery as such packed into any disposable products. Or rather, this is the first one we've ever known. Plus, the action of removing the rechargeable feature just comes as a complete surprise, considering the device houses up to so much vape juice for vaporization. While from another standpoint you can say this is the simplest high-puff disposable vape premiering in the market as it literally requires no maintenance at all.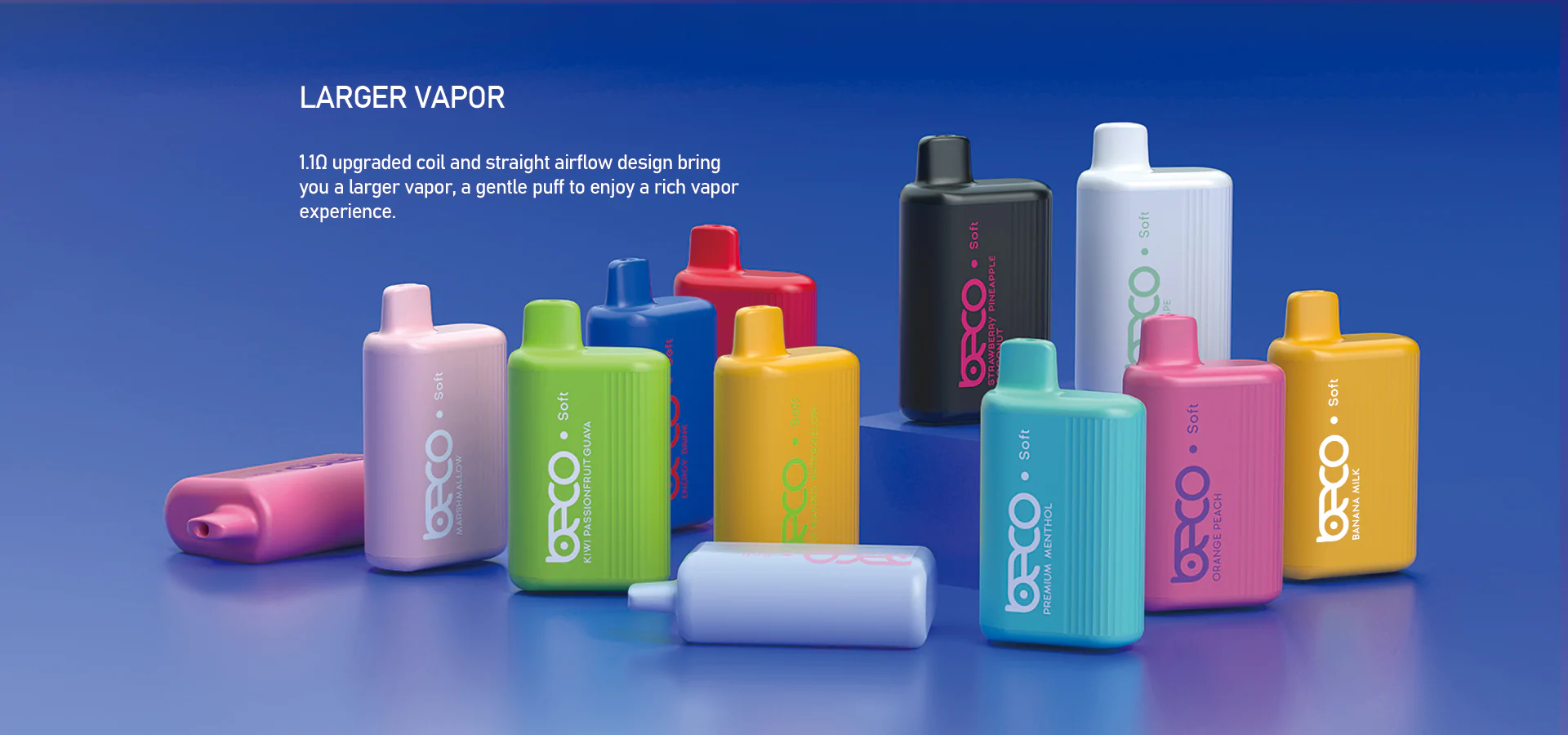 To pump out bigger vapors, the latest launch cuts the mesh coil resistance down to 1.1ohm, from 1.6ohm of the earlier model Beco Beak, and repositions its air hole so that air can hit the coil directly. Its more creative, vibrant flavor combination is another big allure, such as the Strawberry Pineapple Coconut and Peach Mango Watermelon. Aside from the common mixes of fruits, the flavor range of Beco Soft 6000 also covers menthol and cream. With 12 flavors on offer, it'll satisfy any types of appetites.
Specs
Size: 23.5*43.7*76.6 mm
E-liquid Capacity: 12ml
Puffs: Up to 6000
Coil: 1.1ohm mesh
Nicotine Strength: 50mg/ml
Battery: 1500mAh Not Rechargeable
Beco Soft 6000 Flavors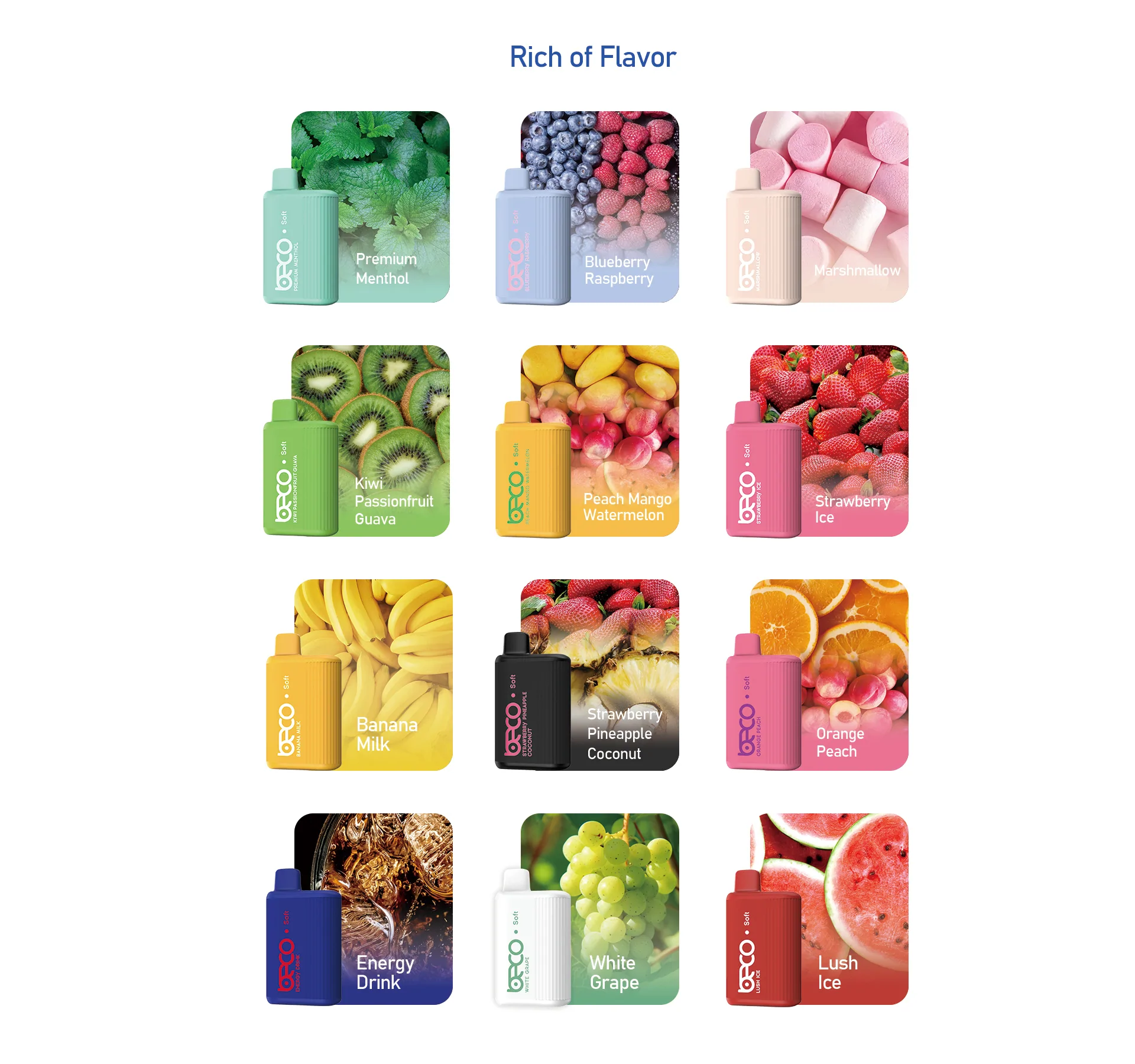 Premium Menthol, Blueberry Raspberry, Marshmallow, Kiwi Passionfruit Guava, Peach Mango Watermelon, Strawberry Ice, Banana Milk, Strawberry Pineapple Coconut, Orange Peach, Energy Drink, White Grape, Lush Ice