Although Elf Bar is only a recent arrival on the disposable vapes market, the brand has really made a splash in a big way. Unlike its primary competitors, Elf Bar didn't begin life as an e-juice brand or vape kit company.

Yet, during its brief lifespan, Elf Bar's range has rapidly expanded, and now comprises a selection of vape pods, kits, and disposables. The Elf Bar NC600 is one of the brand's most alluring addition to its product line-up, and it appears to be impressing vapers old and new.
With that in mind, we decided to try it out, so here's our Elf Bar NC600 review.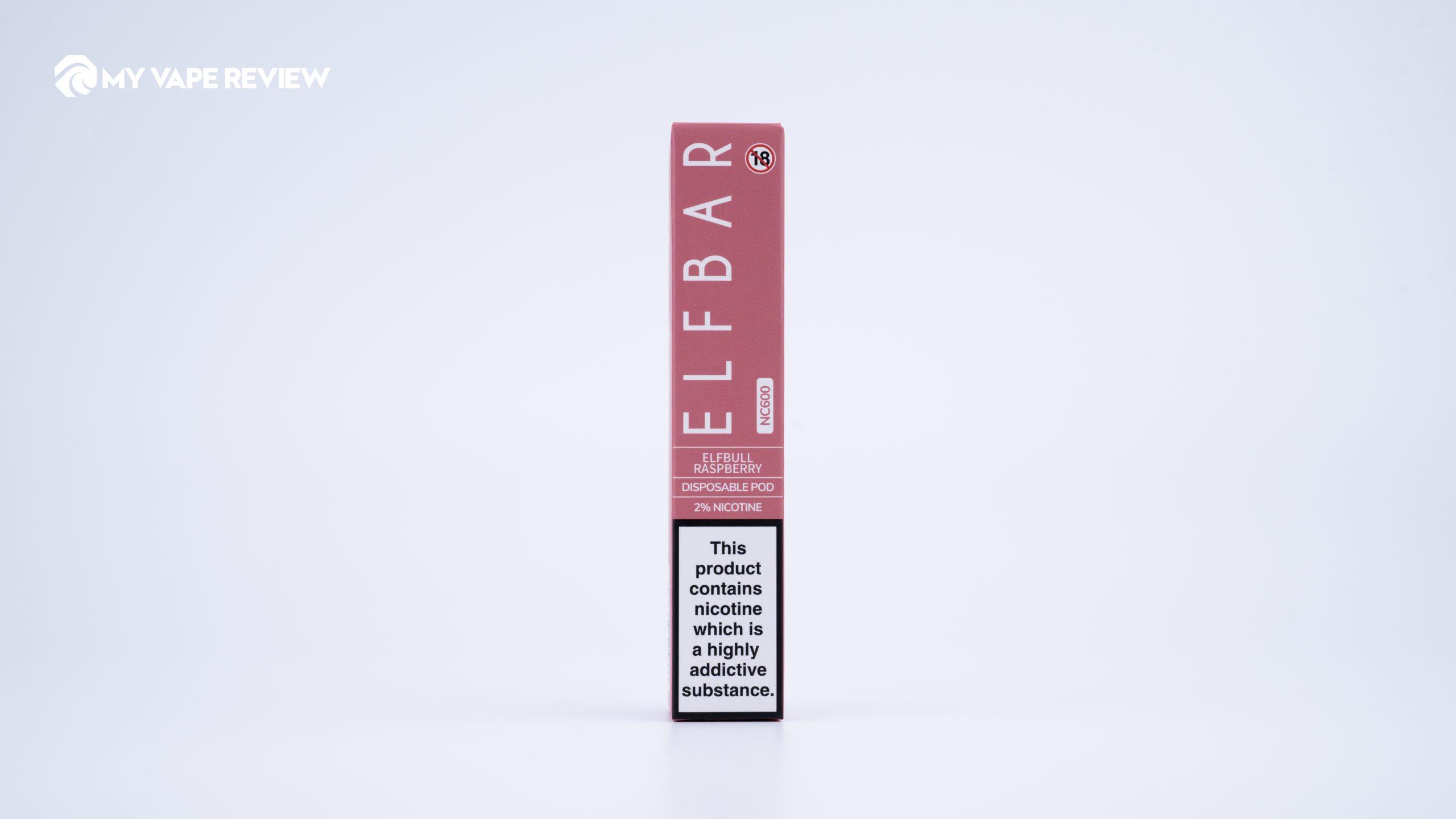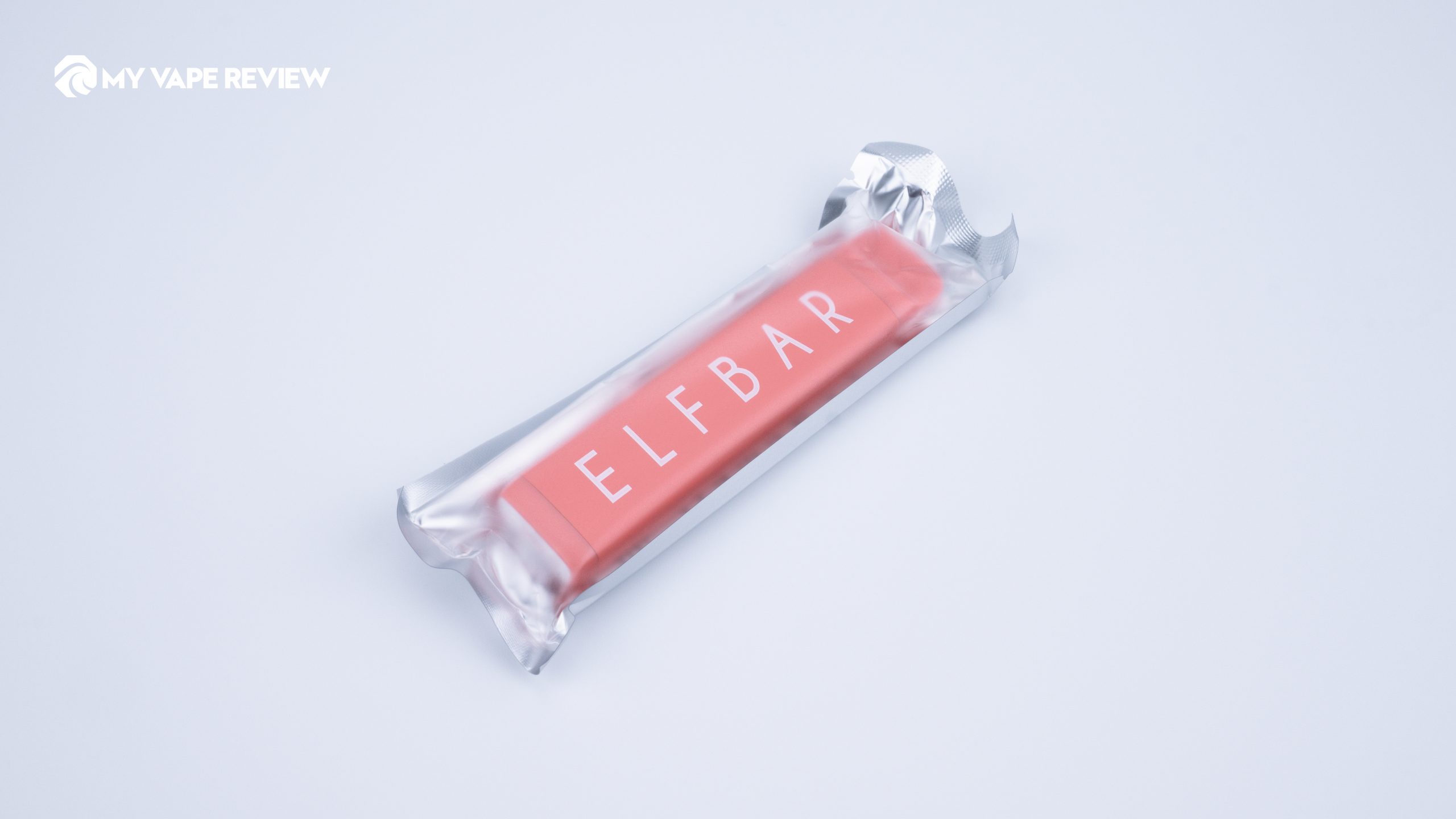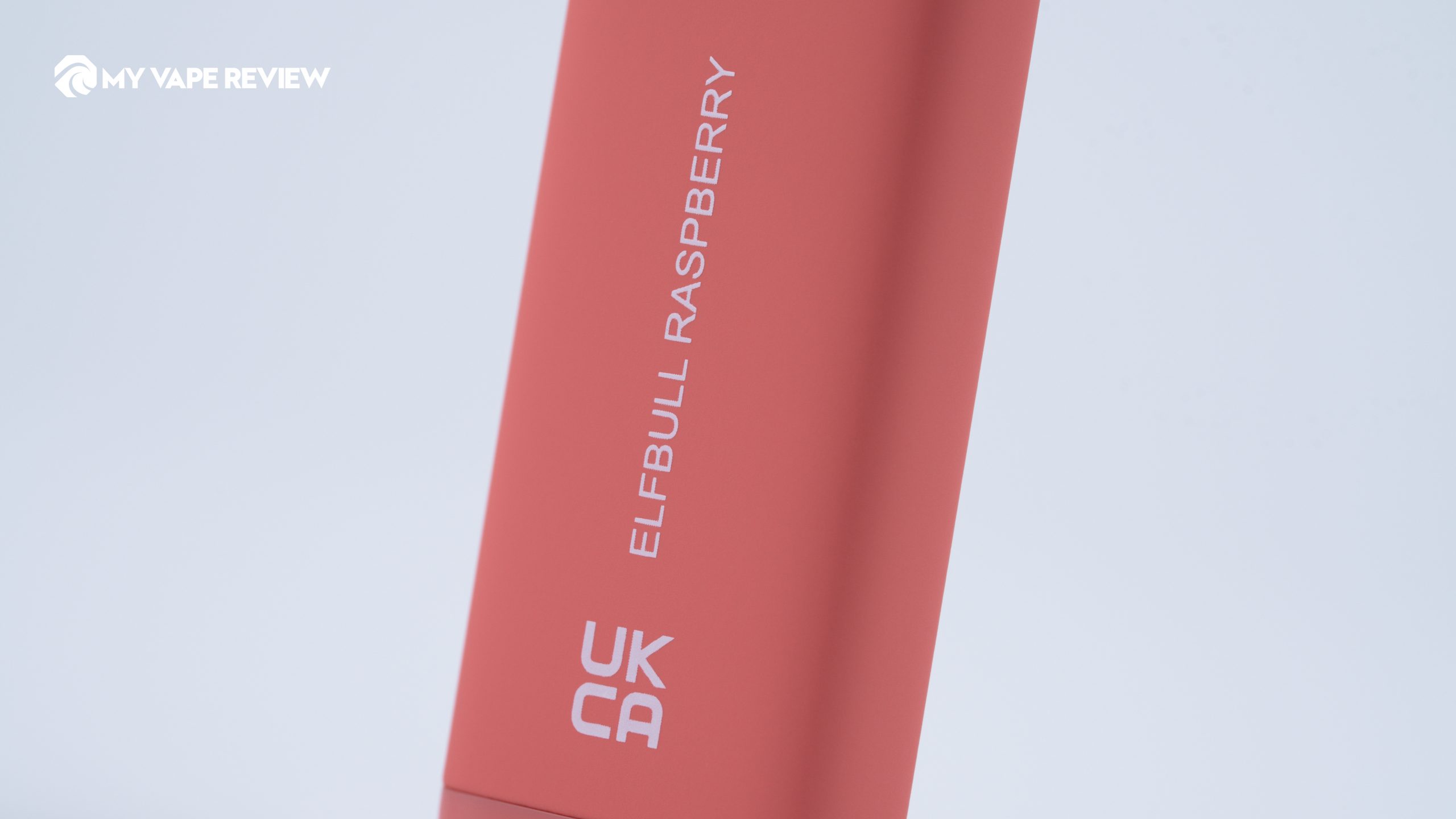 One of the best things we love about the Elf Bar is its huge selection of delicious vape flavours. The Elf Bar NC600 flavours match the colourful aesthetic of the brand, being just as fruity and exciting as the colours of the vapes suggest.
There are currently no less than 15 different flavours to choose from comprising everything from summer fruits to yoghurt inspired tastes. If you've got a sweet tooth, you're sure to find something that you'll enjoy from this wide collection, although if you're a menthol or tobacco enthusiast you'll need to choose a different brand.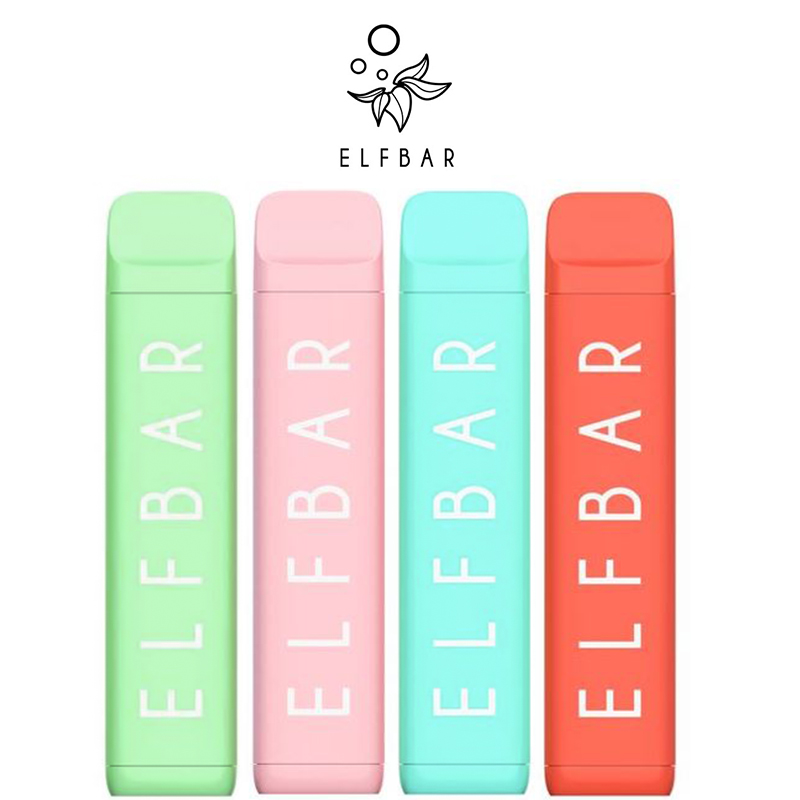 A full list of the available flavours is below:
Strawberry, Blue Razz, Blackcurrant, Mix Berries, Raspberry
Strawberry Yoghurt, Raspberry Yoghurt, Citrus Yoghurt, Vanilla Yoghurt, Blueberry Yoghurt
Strawberry Energy, Watermelon Energy, Grape Energy, Raspberry Energy, Blueberry Kiwi Energy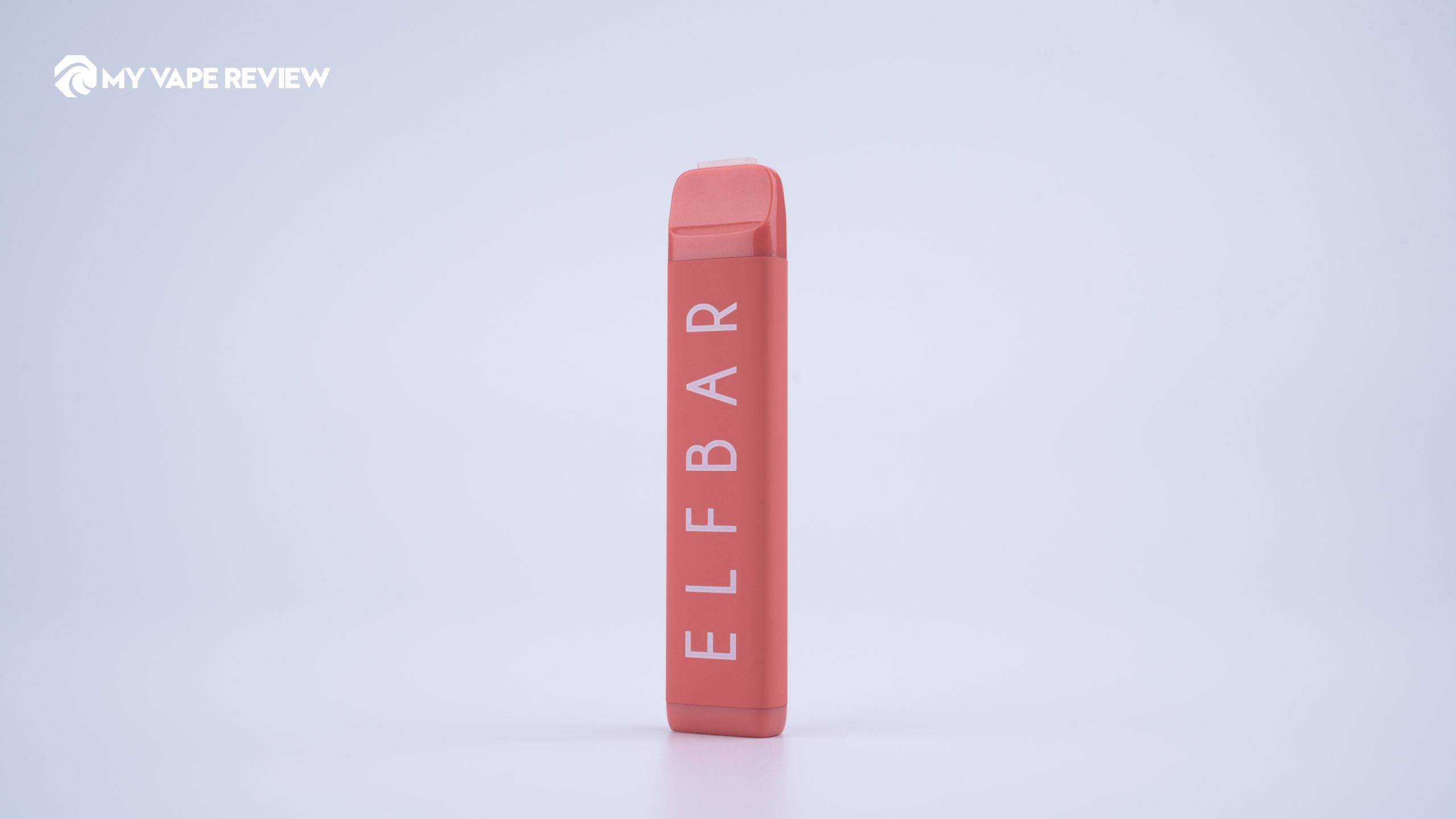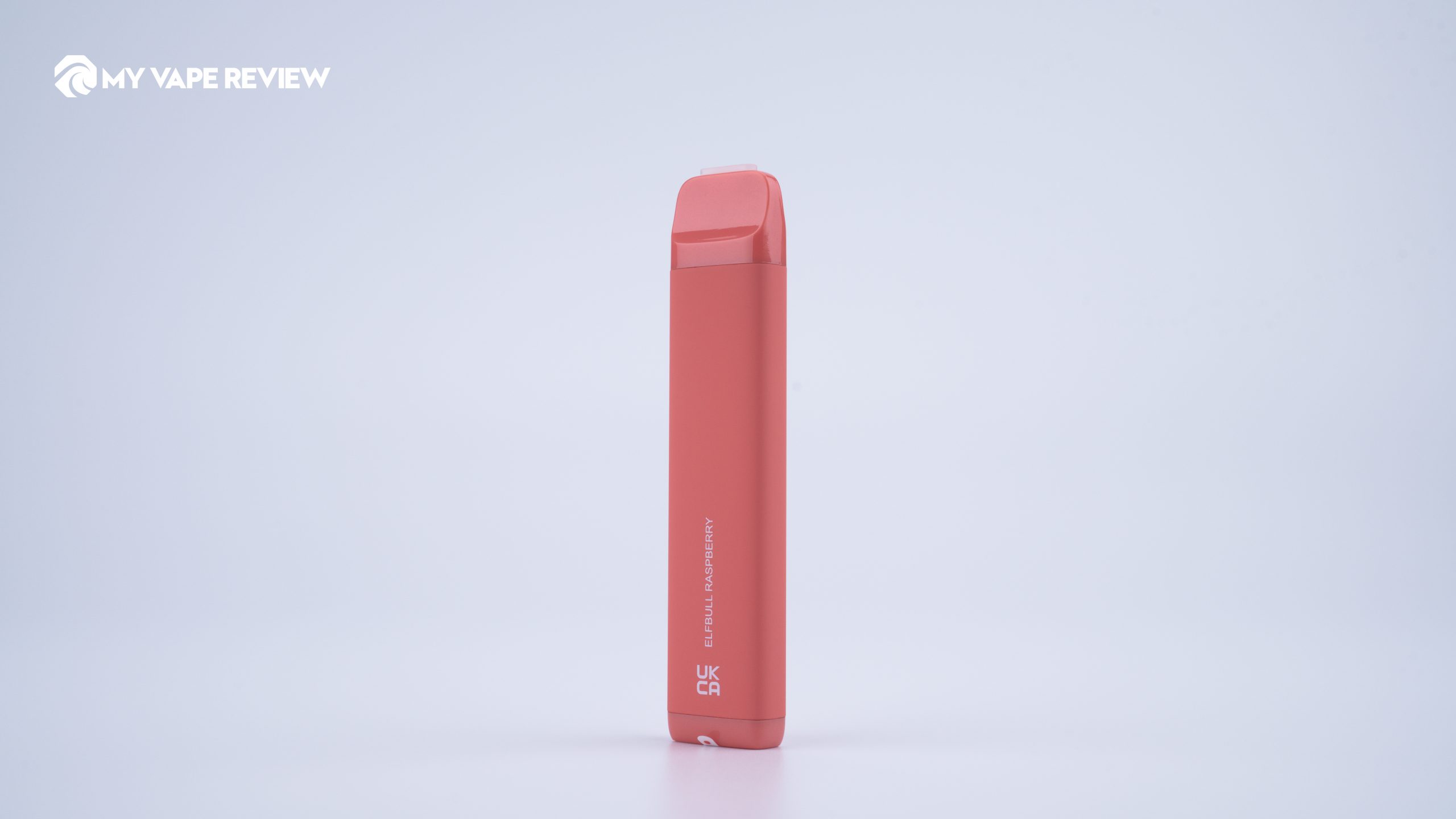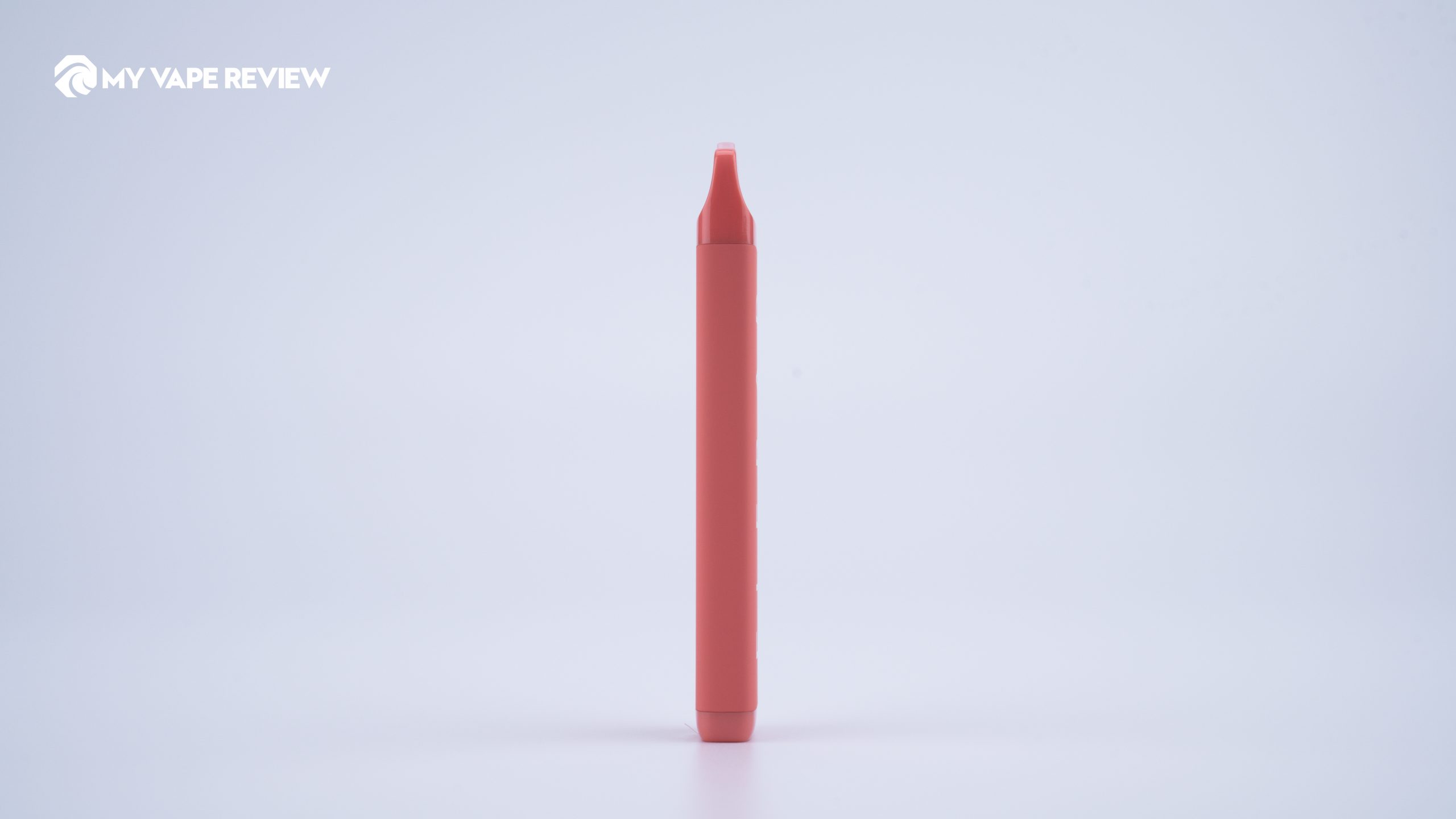 Despite its fairly conventional design – a simple and practical cylindrical shape – the Elf Bar NC600 still manages to stand out in the crowd thanks to its beautiful finish and eye-catching colours. The main body of the vape contains the coil, tank and battery, but the mouthpiece at the top is separate, and delivers a richer flavour as well as more comfortable inhalation.
Measuring 101mm x 10.5mm x 22mm, these vapes are small enough to take anywhere, and with their duckbill-style mouthpiece they invite easy vaping. The exterior of the vape is especially appealing, being coated in a matte, textured material that gives the device a premium, grippy feel.
Each Elf Bar NC600 flavour has its own attractive colour to make it easy to see at a glance which one you're choosing. There's absolutely no learning curve at all with this vaping device – you just put it to your lips, inhale, and it automatically activates then switches off if you're not using it. That means you'll never accidentally switch the vape on in your pocket or drain its battery needlessly – something we're all too familiar with on other models.
Like most vapes, the Elf Bar NC600 has been designed with convenience in mind. That means it's ready for use right out of the pack with no need to fill or charge before you take your first inhale. The device cannot be charged or refilled, but that won't matter since it lasts for around 600 puffs (the equivalent of around 30 standard cigarettes), so you'll have plenty of opportunities to indulge in the delicious, mouth-watering flavour of your choice before you invest in a new one.
Elf Bar NC600 has been equipped with a 400mAh battery which may seem small when compared with some of the other options on the market today. Nevertheless, it is more than up to the task of delivering an excellent vaping experience and, thanks to its smaller size, these disposable vapes are compact and lightweight enough to pop into a pocket when you're on the go and to use discreetly no matter where you are.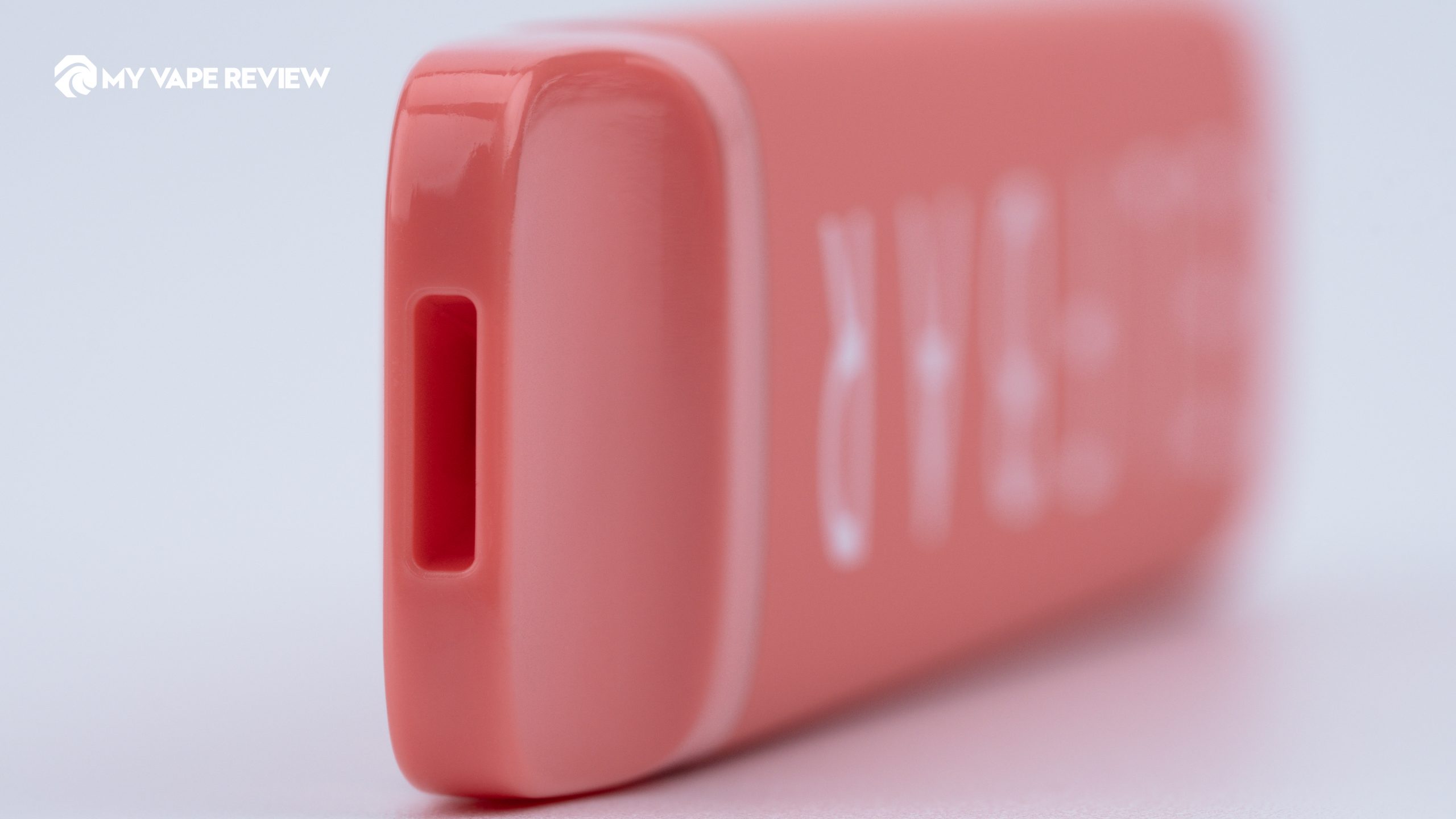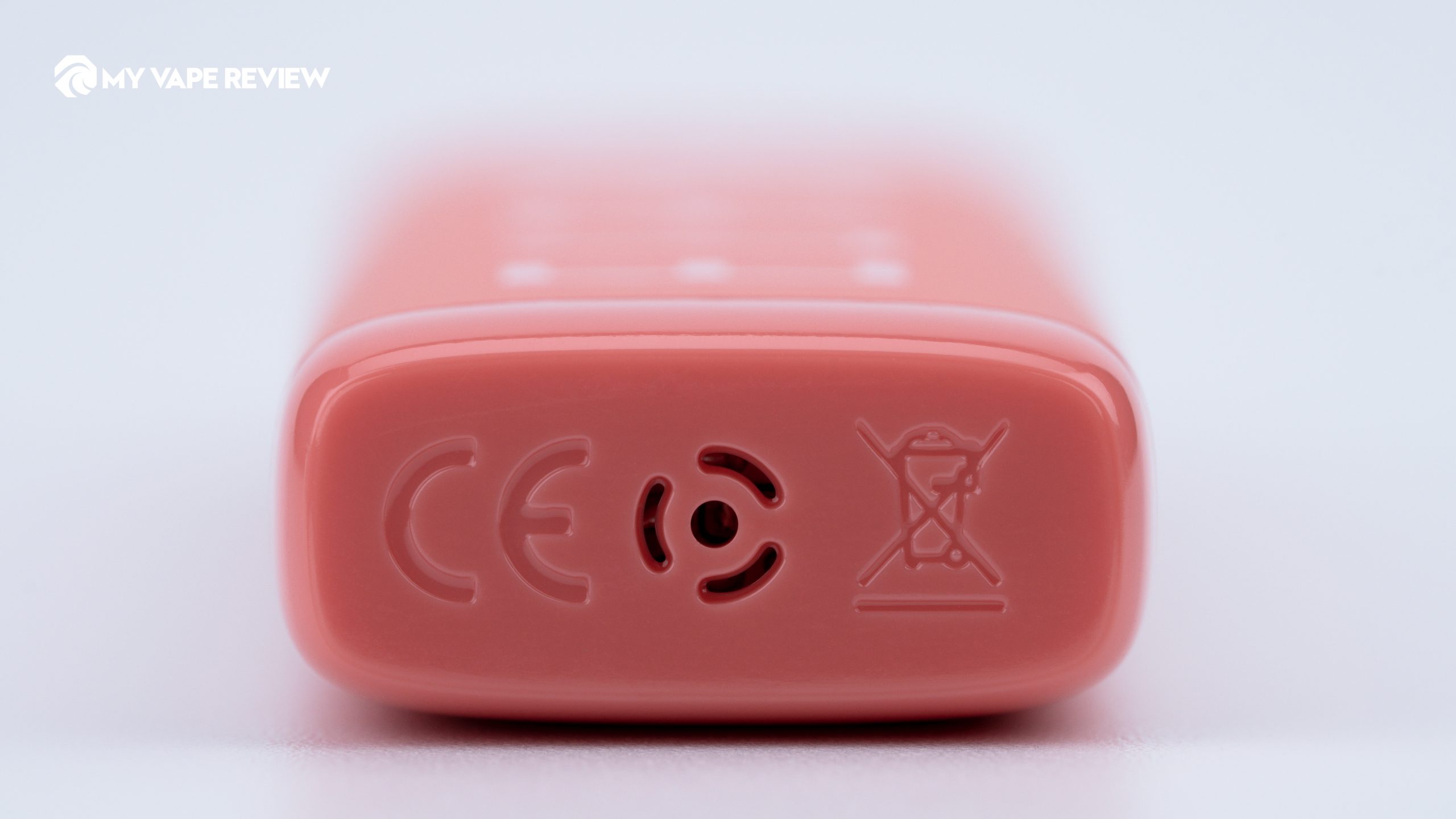 As these Elf Bar NC600 disposables have been designed to meet the needs of new vapers who are making the switch from regular cigarettes, they allow for a tight, mouth to lung draw which is perfect for newcomers to vape. As the included 2mls of nicotine salts e-juice boast 20mgs of nicotine, there's plenty of throat hit to satisfy anyone.
In terms of flavour production, you won't be disappointed either. The array of delicious flavours available from the brand is one of its biggest selling points and they both taste and smell delicious when you vape. You can get a real hit of fruity flavour with every inhale that will leave you feeling completely satisfied.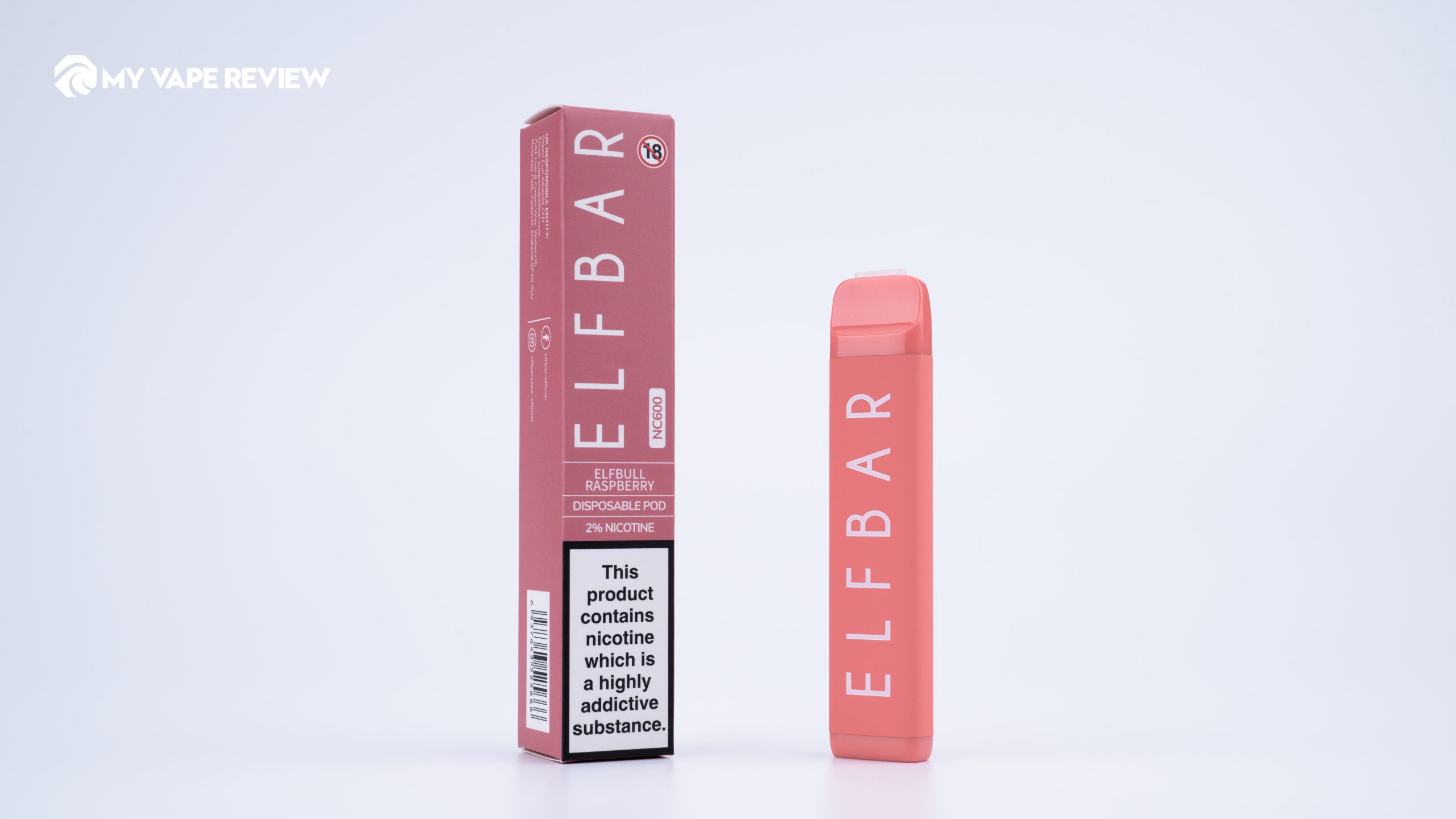 Elf Bar has hit the market running with its impressive range of disposable vapes, and is well-priced for the quality of the product and the number of puffs you can get from each vape. In fact, Elf Bar NC600 is one of the most affordable options on the market today, not to mention it's always on sale at lots of online vape stores. Like at New Vaping, you can now get a 50% discount on it, which costs only £3.50 per vape.
If you're a newcomer to vaping who is just making the transition from smoking regular cigarettes and want to try a disposable device that will give you a comparable experience but with tasty, fruity flavours, the Elf Bar could be just what you've been looking for.
Its tight MTL draw, its cigarette-like shape, and its array of delightful flavours make this product an excellent choice, and thanks to its affordable pricing, it's even more appealing than many of its rivals.
If you're an experienced vaper who is looking for a convenient on-the-go disposable vape that is easy to use, hassle-free, and that provides an excellent experience, you need look no further than the Elf Bar NC600.
You'll be spoiled for choice when it comes to flavours, and with the affordable pricing, you won't need to lavish money to satisfy your cravings for jumping from one flavour to another.