The VPFIT Erino Pod Kit by VPFIT is named for its Dual Pod design and 'Dual Coils&Flavors' delivery. This portable pod system offers dual flavors, auto draw, and power control between 5 and 25 Watts.
The aluminum alloy body of the VPFIT Erino Pod Kit has a sleek ergonomic design that fits easily in the hand. Weighing only 57.5 grams including the pod, it is extremely light but packs a 500mAh battery for an all-day vaping experience.
The VPFIT Erino Pod Kit seems like a great choice for pod lovers who want a small standalone device that still delivers a powerful throat hit. This review will take you through all the good things and bad things that we found out about this pod after a few days of testing. let's start!
VPFIT Erino Pod Details
Dimension: 96mmx32mmx14mm
Weight: 45g
Output power: 5-25W
Cartridge capacity: 3.2 mL(1.6mL + 1.6mL)
Battery capacity: 500mAh
Airflow: Fixed
Material: Aluminum alloy
Charging: Type-C USB 5V/1AC
Coils: Integrated 2x 1.0 ohm Mesh Coils
Twist the bottom to change the flavors
2 in 1 pod flavors
Auto-draw & MTL
5 colors available: Coffee/Colorful Gradient/Space Grey/Brushed/Black
1* VPFIT Erino Battery/Body
1* 3.2ml Refillable Pod
1* Type-C Charging Cable
1* User Manual

Design & Quality
Packaging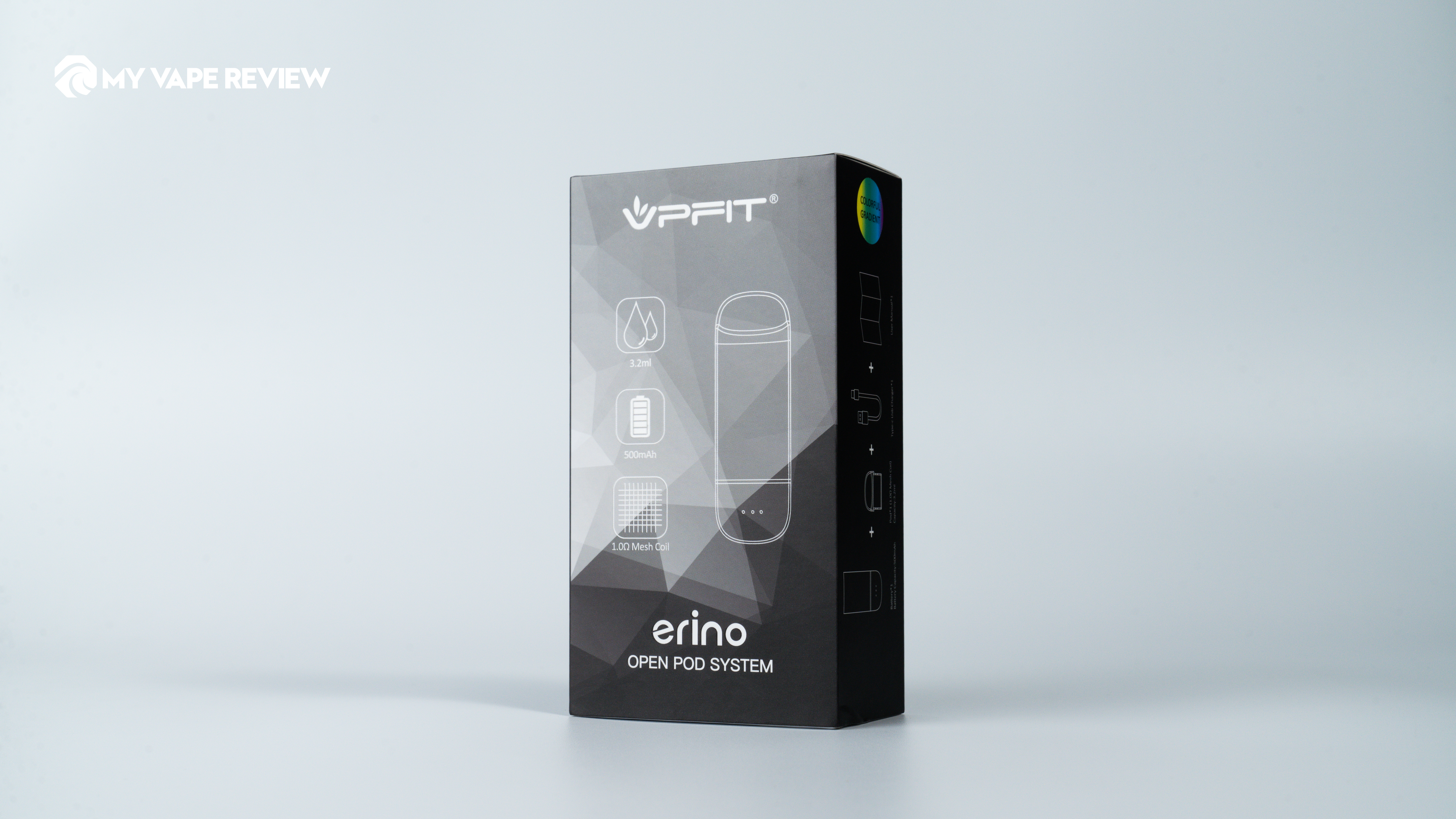 The VPFIT Erino Pod Kit comes with a device and a cartridge to get started. The 1.0-ohm cartridge is pre-installed, and the pods on both sides use the same resistance cartridge. There's also a short Type-C charging cable and a paper manual in the box, but I didn't find the warranty card inside the box, although you can also access the electronic manual and warranty policy.
We can buy VPFIT Erino replacement pods, which should allow us to smoke for weeks without issue.
Design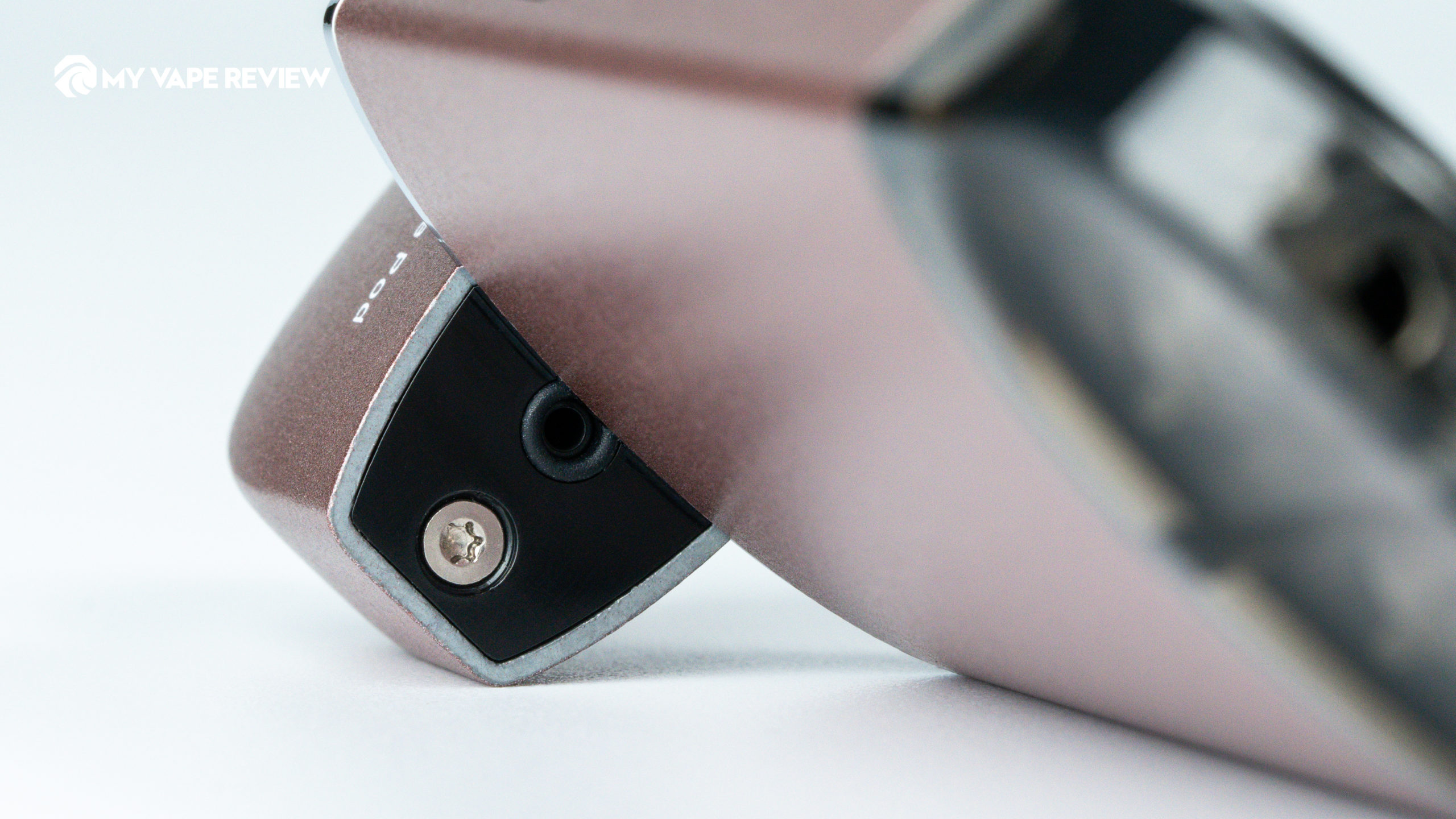 Honestly, the VPFIT Erino Pod is a well-designed device with few design flaws. The airflow control is fixed, but there is no way of blocking the airflow while vaping. With three airflow holes, you can inhale enough airflow for vaping but still isn't perfect while another pod has its airflow control system.
The pod vape comes in an array of colors. Choose from Coffee/Colorful Gradient/Space Grey/Brushed, or Black if you want a two-toned device. Or choose one of the single-body color options like Space Grey, Brushed, Black, or Coffee. We received the Colorful Gradient and Coffee colors for review.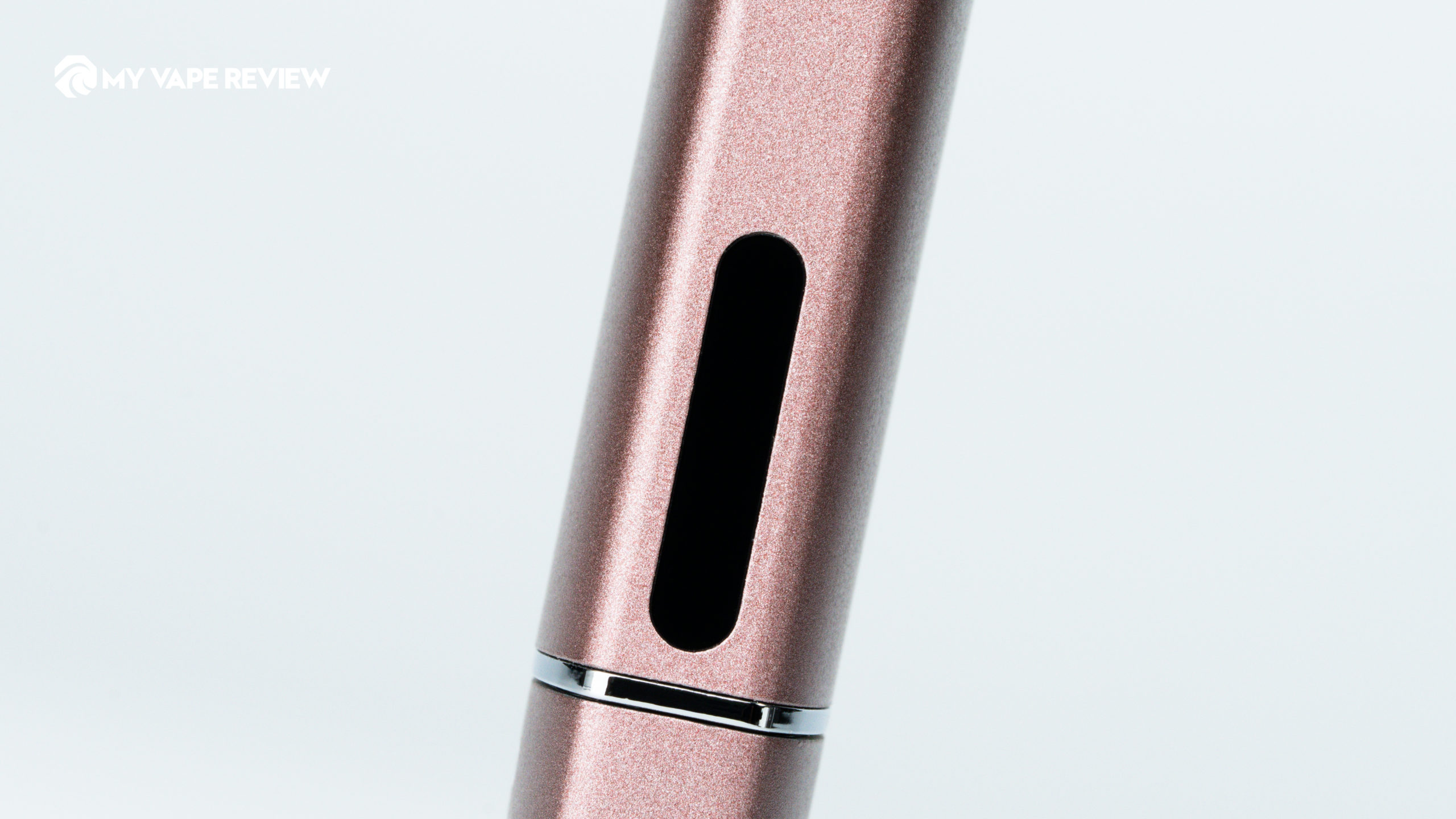 The VPFIT brand name adorns the front of the device in white lettering, while the Erino device name runs on the other side.
Durability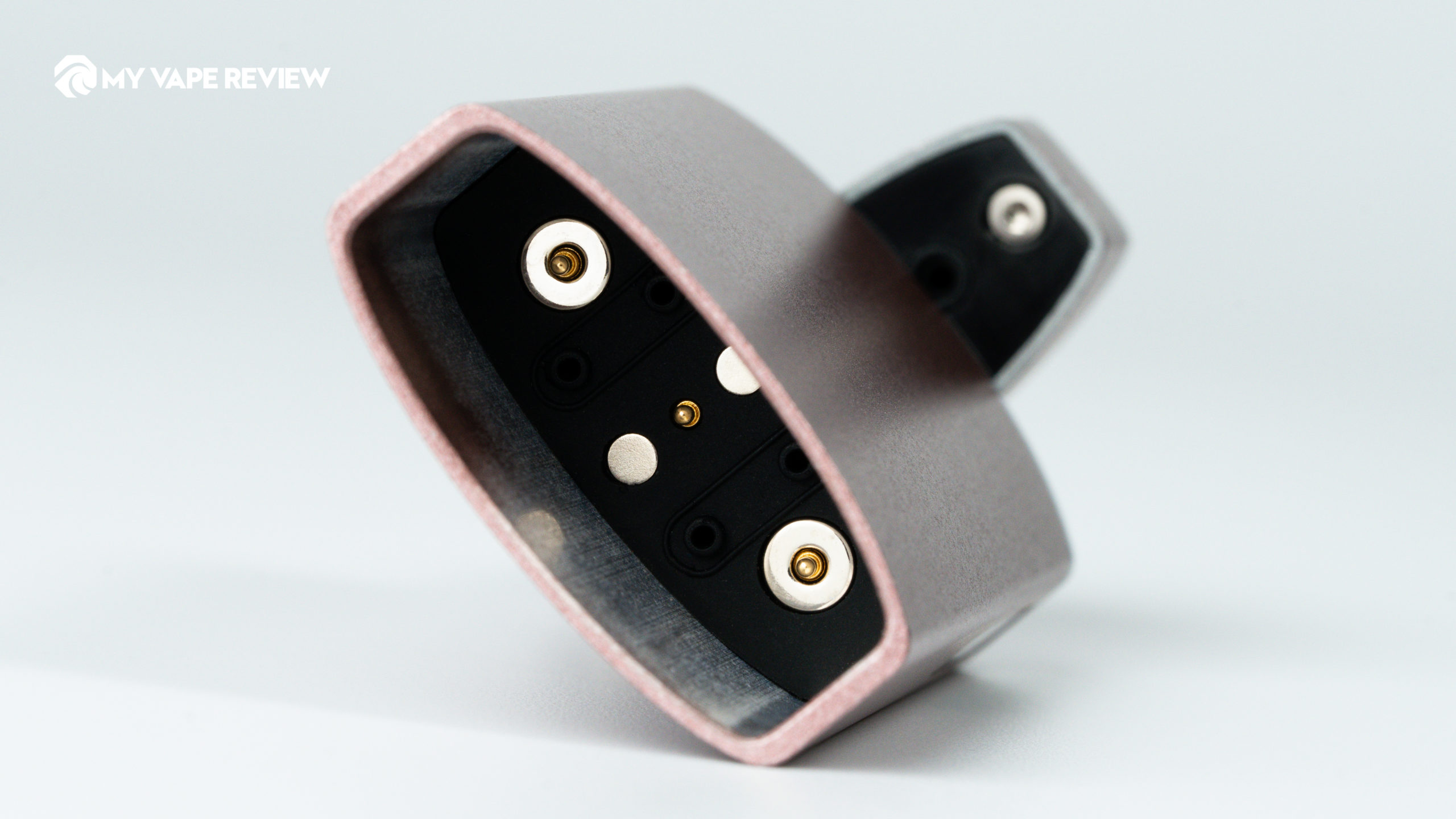 It's a durable little device. It's drop tested from multiple heights (up to 5 feet). It wasn't damaged by dropping it, and the cartridge was fully seated in the device without ejection. The bottom could get rotated over time, but we didn't experience this during our review period.
Does the VPFIT Erino Pod leak?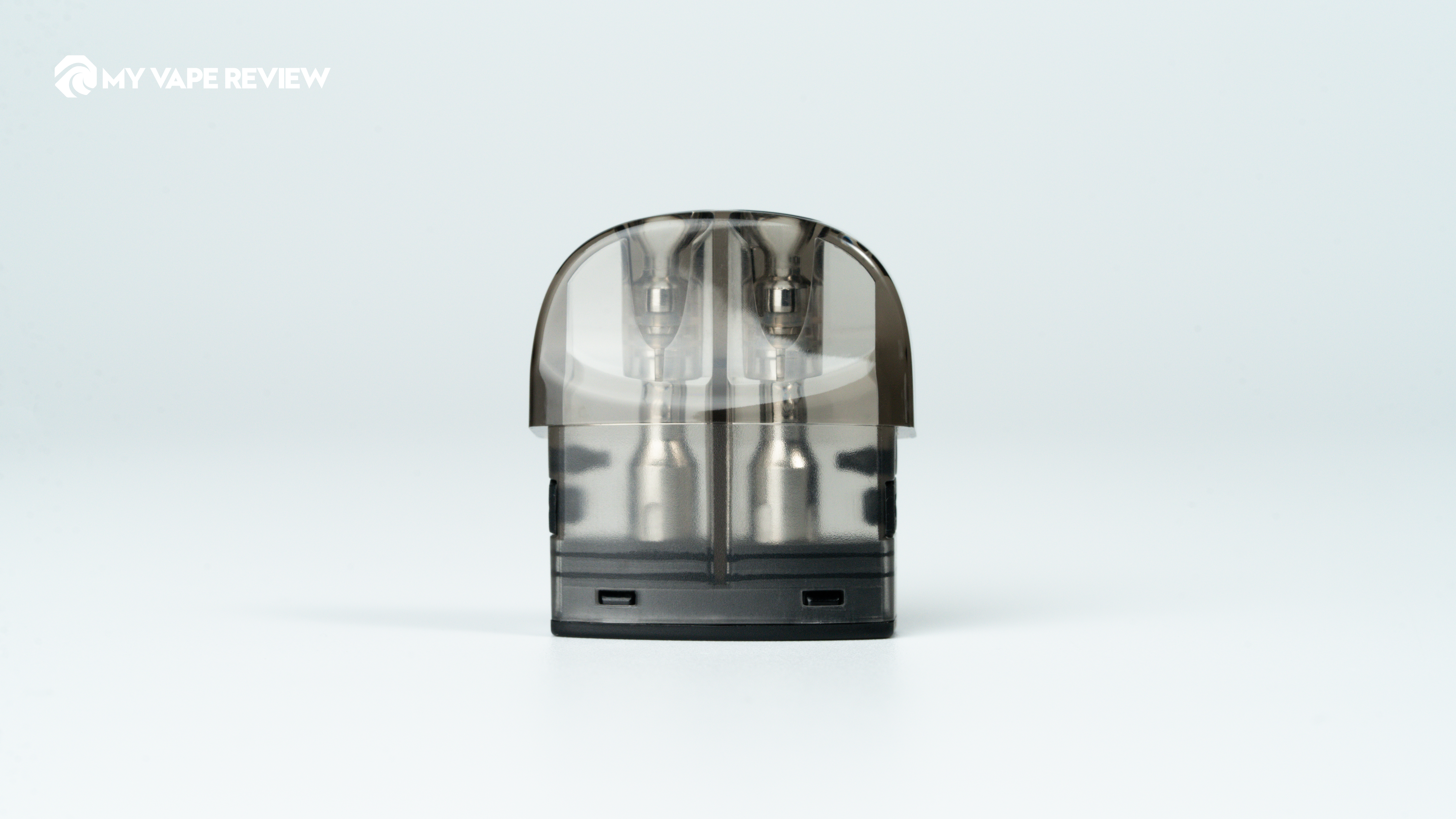 VPFIT Erino Pod specifically designed the pod vape to be highly leak-resistant. The device was left on its side many times and never leaked outside the pod chamber. The standard condensation on the very bottom of the body was minimal.
The side fuel filler stays secure and there are no leaks. Note that if you don't have a nail, opening the filler can be annoying as the silicone is flexible and hard to grip, but hey, it seals well. You can take the VPFIT Erino Pod anywhere without worrying about leaks or dreaded e-juice fingers.
Ergonomics
The device is very comfortable to hold. Hold it with one hand. When you bring the device to your mouth, the mouthpiece fits perfectly in your mouth. No weird positioning is required. The mouthpiece area is slightly tapered. We wouldn't exactly call it a duckbill, but it's a pleasant draw.
Our only complaint with the VPFIT Erino Pod is the bottom of the device. When placing it the bottom of the device kind of like falling, which is unfortunate. This design is probably intentional so that the pod vape can stand without tipping over, but we wish the bottom were more squared.
Battery & Charging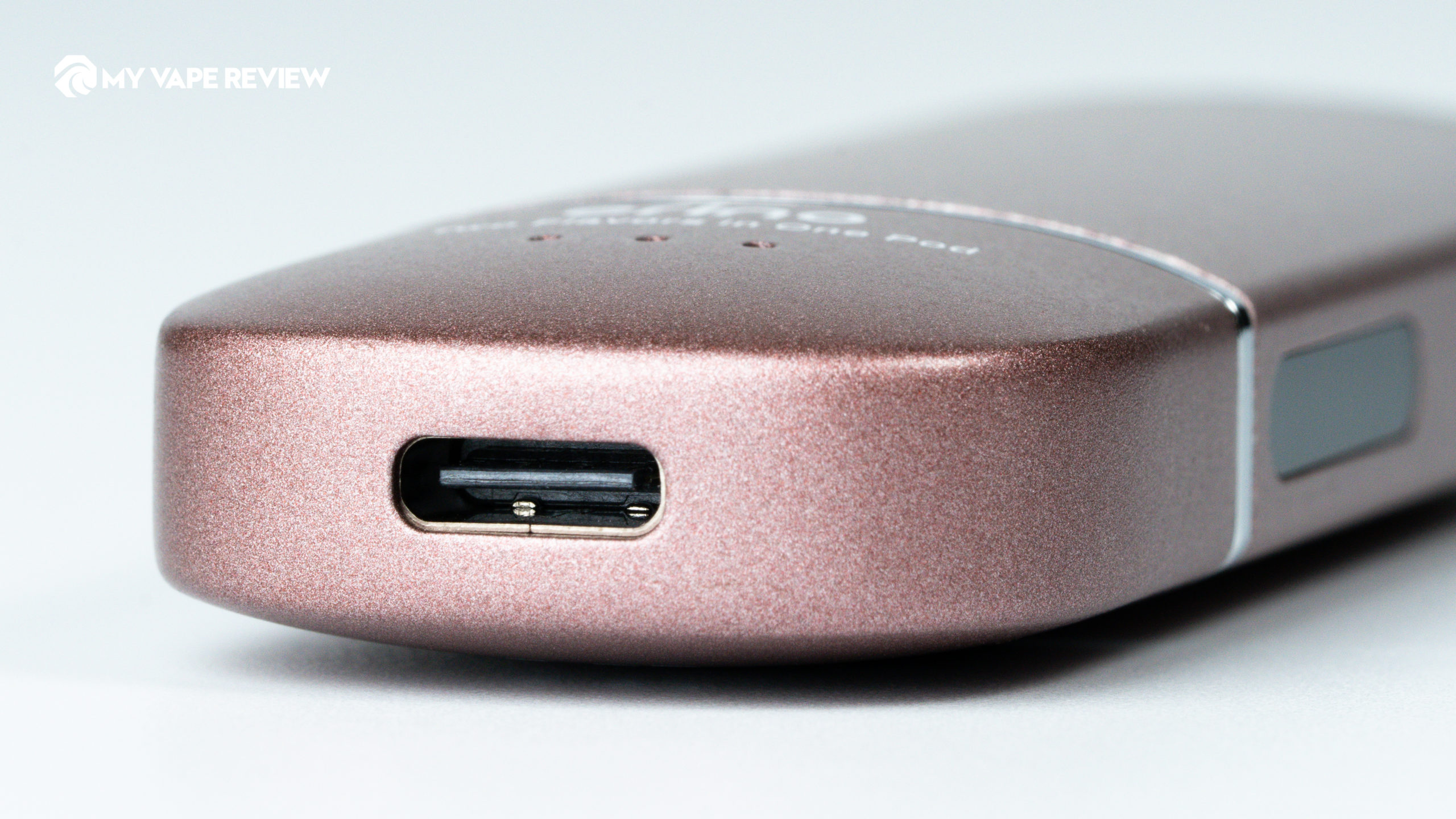 The VPFIT Erino Pod comes with a 500 mAh battery, meaning it will last for roughly 8 to 10 hours of constant use. You can easily monitor the charge by checking the LED lights. When you inhale, the LED light will show green, but when the device is out of battery, it switches to red. There doesn't seem to be any early indication of a low battery without checking the screen. We wish VPFIT had added a third LED color, like purple, for when you're under 20% battery.
When it's time to charge, plug in your device using a Type-C charging cable. The VPFIT charges very fast, and you'll have a full battery in less than 50 minutes. It does get very warm during charging.
Function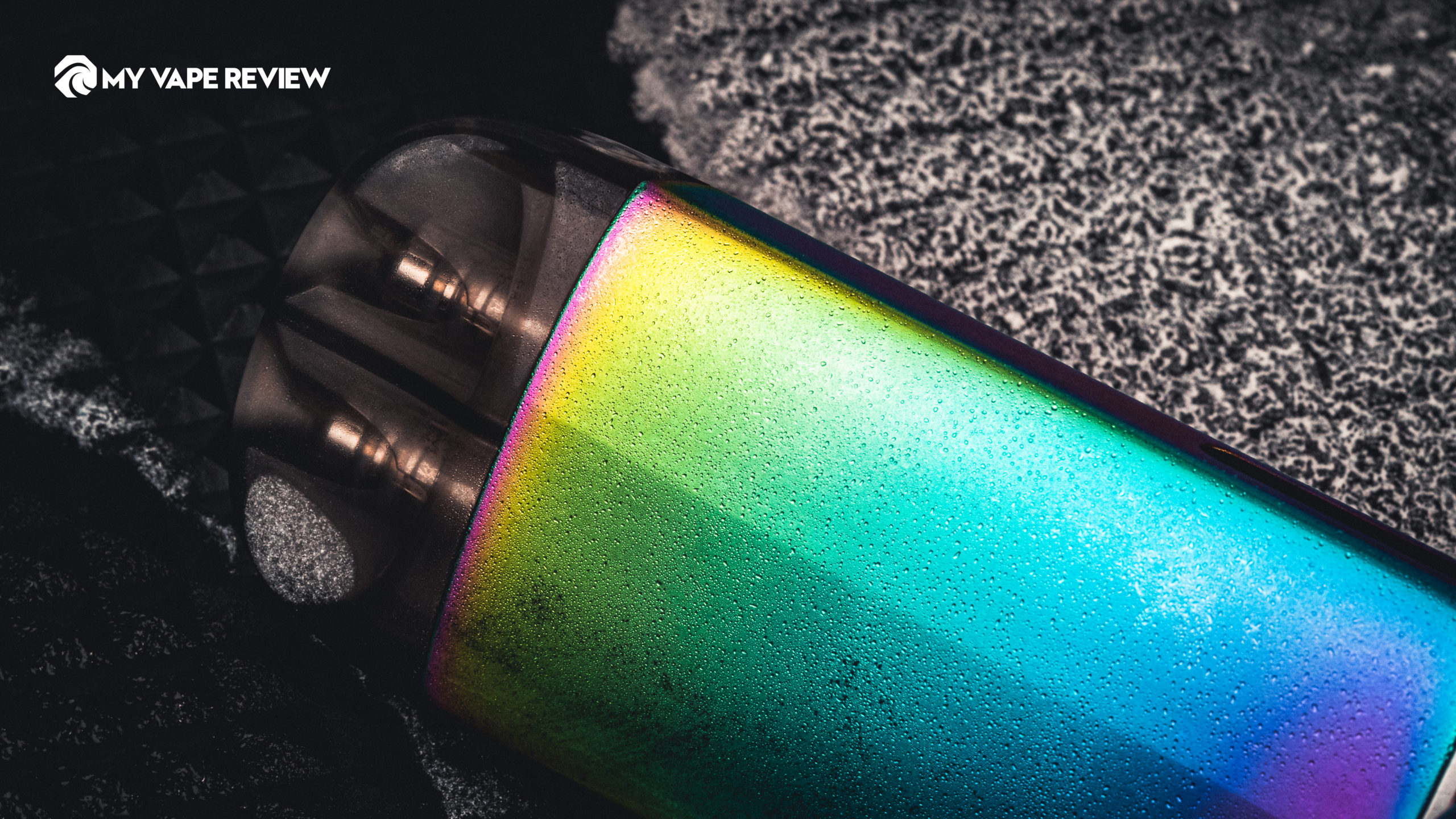 Although VPFIT Erino Pod Kit is positioned to be an entry-level device, it still allows you to enjoy two flavors, but at very little cost. Twist the bottom then you will find out, how these two flavors are Switching all around. This is a very funny design and user-friendly to those who want to change flavors frequently.
Performance
At first glance, the Erino appears to be a pretty standard pod kit, but its tricky design is the dual-flavor pod, which is quite ingenious. The pod is divided into two halves, each with its juice section and coil, and the mouthpiece has two holes, one on each side. The tricky part is how you choose which side you want. A quarter of the way down the battery section is a silver line that marks the pivot point, turn it one way for one flavor, and when you want to swap just turn the button the other way. This means you have two kits in one device. The ingenious design feels very solid without any signs of looseness or slop, this is one of those things you have to fiddle with. It's a great gadget that quickly impressed me.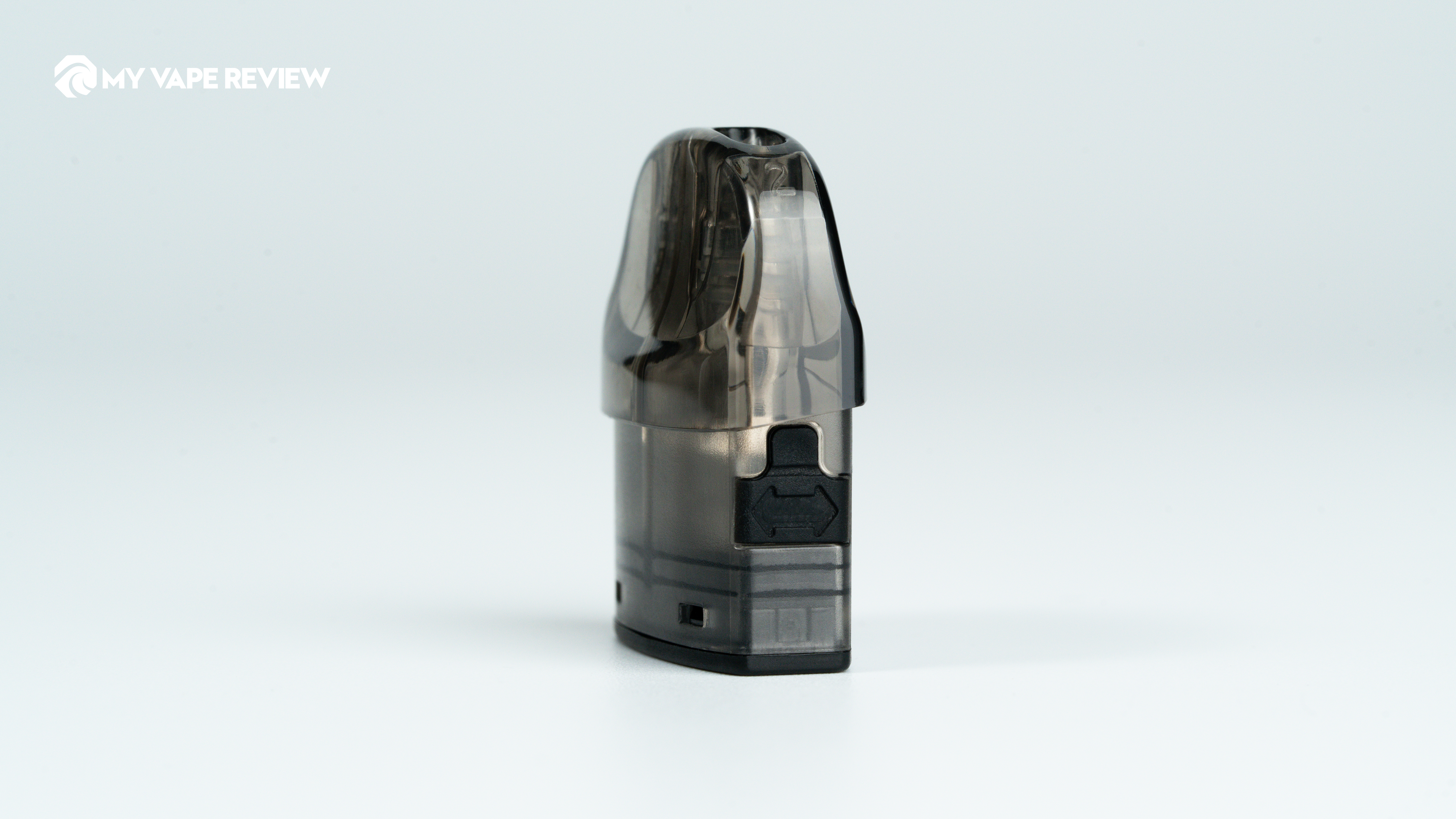 The VPFIT Erino delivers fantastic flavor quality for such a great device. And even after using a single cartridge extensively, we didn't experience any flavor degradation or acrid burning taste. The cartridges last a surprisingly long-time.
Due to the small coil/wicking port, I would recommend an e-liquid with a VG/PG ratio of 50/50 or worst 70/30. I did use both ratios, one for each chamber, and didn't find any issues with the 70/30 e-juice.
This vape is great for new vapers or those trying to transition away from cigarettes because the MTL draw is similar to traditional smoking. This vape is not categorized as direct to lung (DTL). Despite being an MTL device, the vapor clouds are substantial.
Price
At the time of writing and reviewing Erino it was not available in stores nor could it be purchased directly from JSBVAPE. Therefore we cannot find the price of the VPFIT Erino kit and the cost of the replaceable pods.
Once we have that information, hopefully, we will add a buy button for you to purchase.
Verdict
VPFIT Erino stands apart from many of the other slim pod systems on the market. It's clear VPFIT put thought into the design of this device, with its myriad of features and sleek ergonomic design. The 500mAh battery will carry you through the day, delivering fantastic throat hits and 'x-treme' flavor.
Recharge to full in no time using the Type-C charging cable provided. Dual 1.0ohm cartridge that can hold 3.2ML of your favorite e-juices. And use your mouth to draw slightly to get just the kind of MTL draw you're looking for.
The VPFIT Erino is a great little device and one that we would personally pick up for everyday use. This device is perfect for vaping beginners or anyone looking for a slim, no-fuss device with a few customizability features. Pick it up NOW!