If you're in the mood for a colorful, fun, and funky disposable vape, the Flum Pebble is a great choice for you. The Flum brand is known for its exciting and eye-catching disposables, and this latest addition to its product line-up is no less attractive than previous incarnations such as the Flum Float and Flum Gio.
With a wide variety of mouth-watering flavors to choose from, and each vape delivering an impressive 6000 puffs, you're guaranteed to not be disappointed when you give these disposable vapes a try.
Specs
E-Liquid Capacity: 14ml
Battery: 600mAh, Type-C charging
Puff Counts: 6000
Nicotine Strength: 50 mg
Nicotine Type: Nicotine Salt
Best Flum Flavors from the Pebble Range
Having a great range of flavors to choose from is pretty important when you're choosing the perfect disposable vape for you. Fortunately, Flum have really pulled out all the stops here, delivering an amazing array of flavors. Flum Pebble disposable vapes are available in an impressive selection of almost 20 different options, ensuring there's something for virtually everybody to enjoy in their product line-up.
A full list of the Flum flavors within the Pebble range is below:
Aloe Grape, Apple, Apple Grapefruit, Berrymelon Icy, Blueberry Mint, Cherry Berry, Clear, Luscious Watermelon, Mango Icy, Matcha, Menthol, Passion Grape, Passion Kiwi, Peach Orange, Spearmint, Strawberry Coconut, Strawmelon, Strawmelon Apple, Vanilla Ice Cream
Let's take a closer look at the top flavors our expert team selected: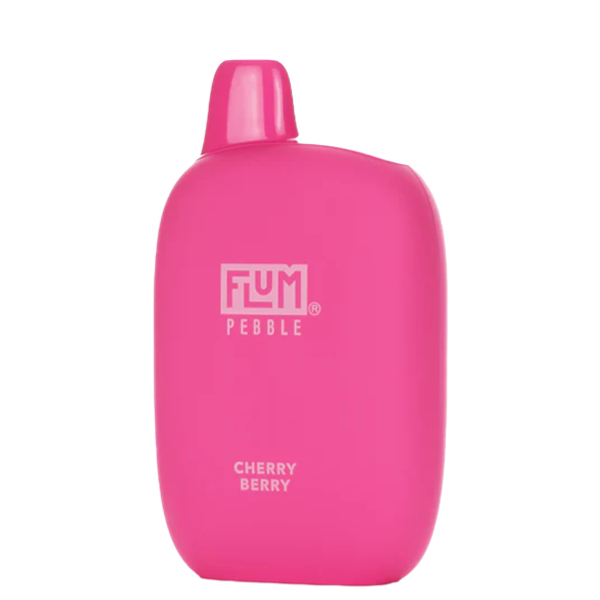 This delicious blend of berries and mouth-watering cherries is the perfect choice for fruit fans. The perfect blend of juiciness is ideal for all occasions.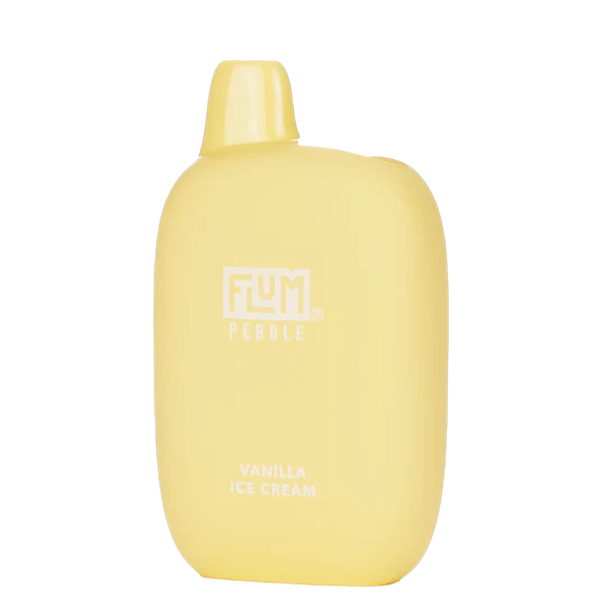 With all of the creaminess of a glass of cream soda, this vape tastes just like a delicious dessert with a rich vanilla taste that tingles the tongue.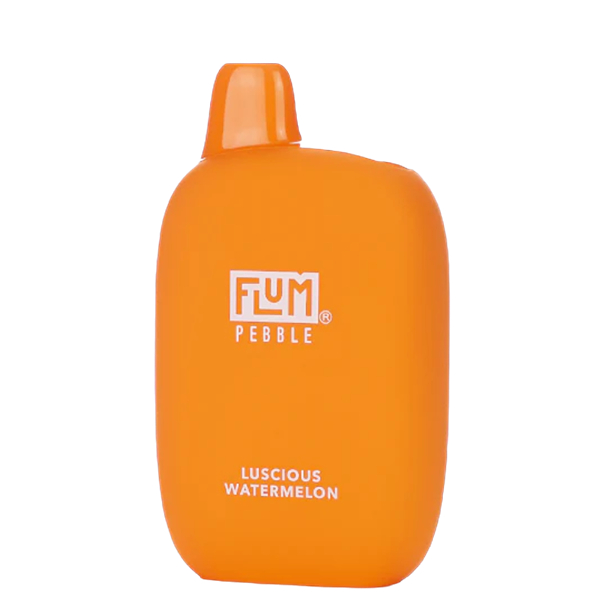 This flavor is a classic but that makes it no less delicious. That fruity and juicy watermelon flavor will tantalize your tastebuds.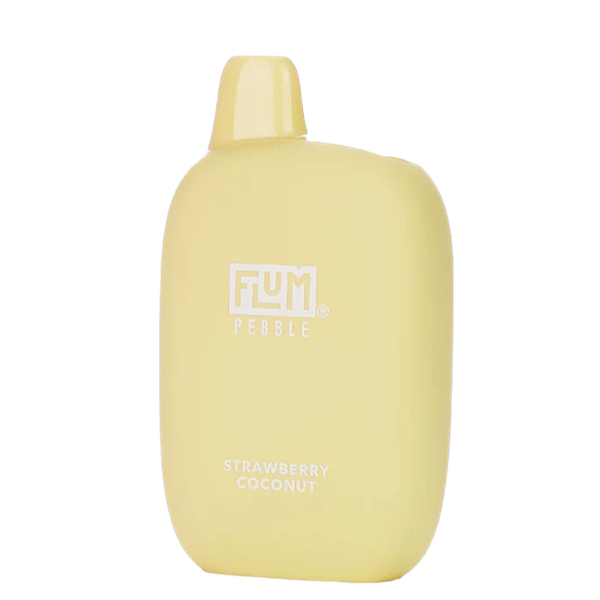 Two delicious summer flavors are combined together to make this delightful vape. Pairing the juiciness of ripe strawberries with the tropical goodness of coconut, this is a summer favorite.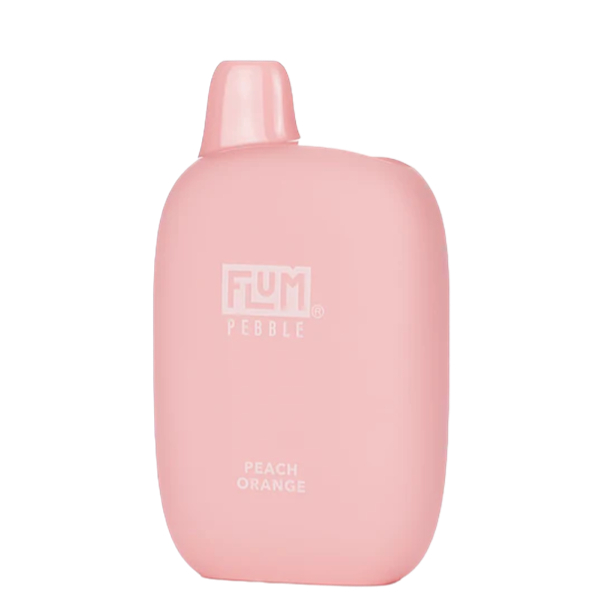 One of the most refreshing flavors, this vape pairs juicy ripe oranges with the sweetness of freshly picked peaches for a thirst-quenching experience.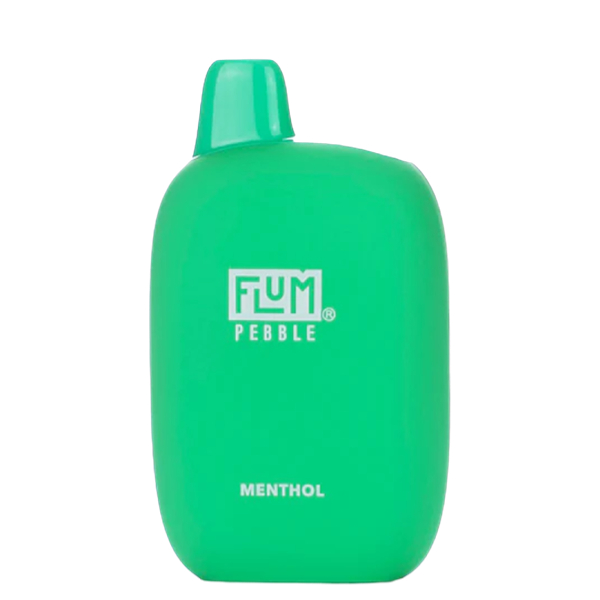 An absolute classic and ideal for anyone who is transitioning from smoking menthol cigarettes, this familiar flavor won't disappoint.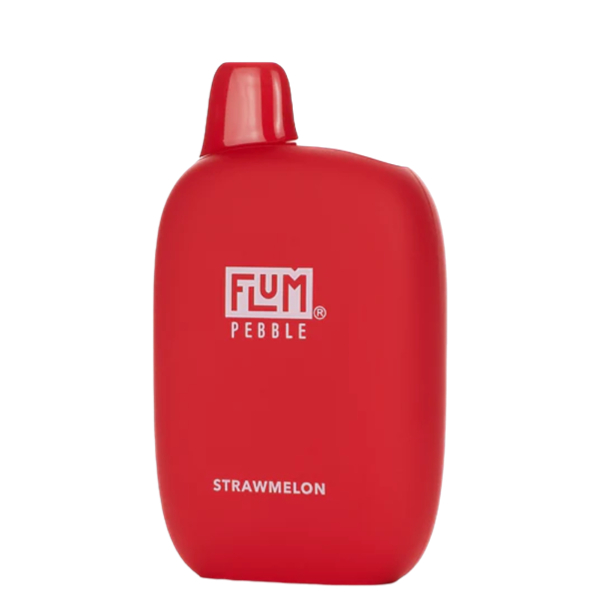 The perfect pairing of juicy ripe strawberry and sweet and fruity melon makes this vape juice a summer delight.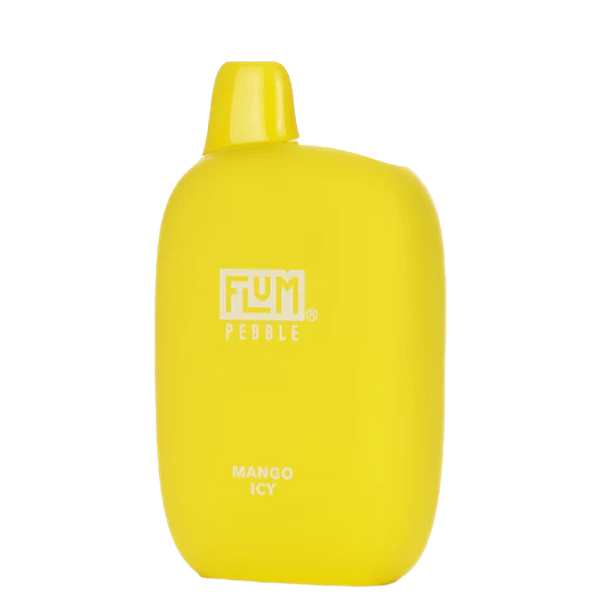 The tropical juiciness of mango is a top choice for e-liquids, but this vape juice has something special to offer thanks to the kick of icy menthol on the exhale.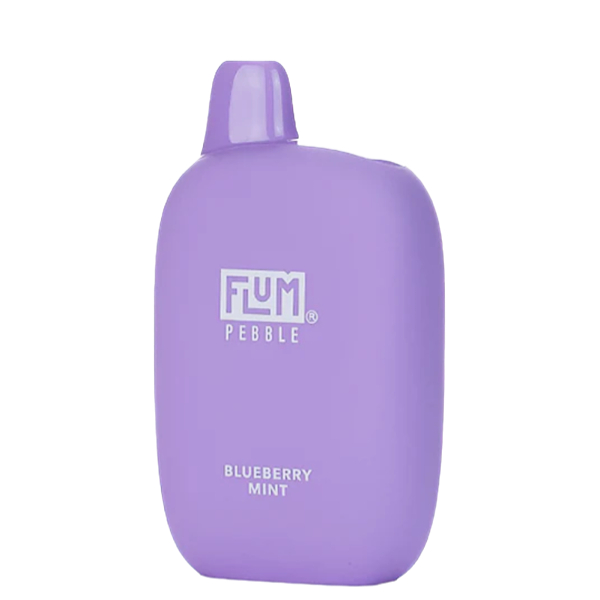 Refreshing but also juicy, this is the ideal juice for fruit fans who want a little extra icy hit with their vape. Pairing the sweetness of fresh blueberries with a menthol kick, this vape will wake you up in the morning.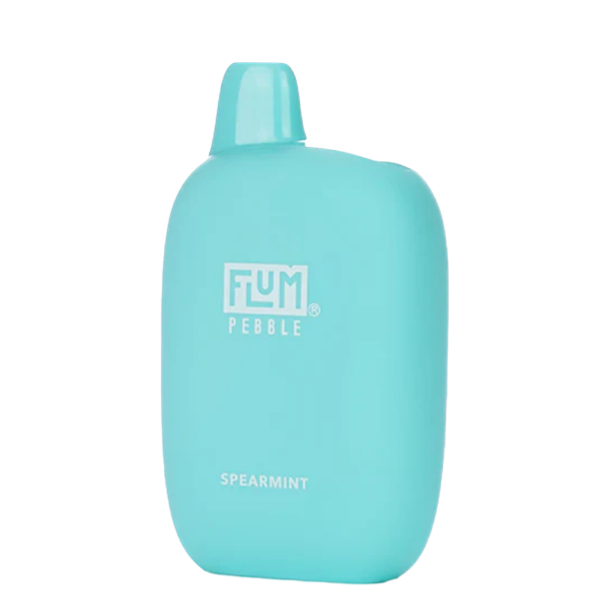 Another classic flavor, this spearmint vape juice has all the minty freshness of your favorite chewing gum with a powerfully refreshing taste.
This Flum Pebble has an especially eye-catching design – something that the Flum brand is well known for. Unlike the Float which looks like a drink bottle, the Pebble, as you might imagine from its name, looks not unlike a smooth pebble from the beach with curving corners and a shape that fits easily into the hand. Each one is a different color to suit the flavor, with each one being bright and vibrant.
All of the Flum Pebble disposables boast an impressive high capacity of e-juice – 14mls, nearly twice as much as the Float range. That means you'll have plenty of time to enjoy your chosen flavor. So when it comes down to the lifespan, Pebble lasts much longer providing approximately 6,000 hits, compared to the 3000-puff Float vape.
Battery & Charging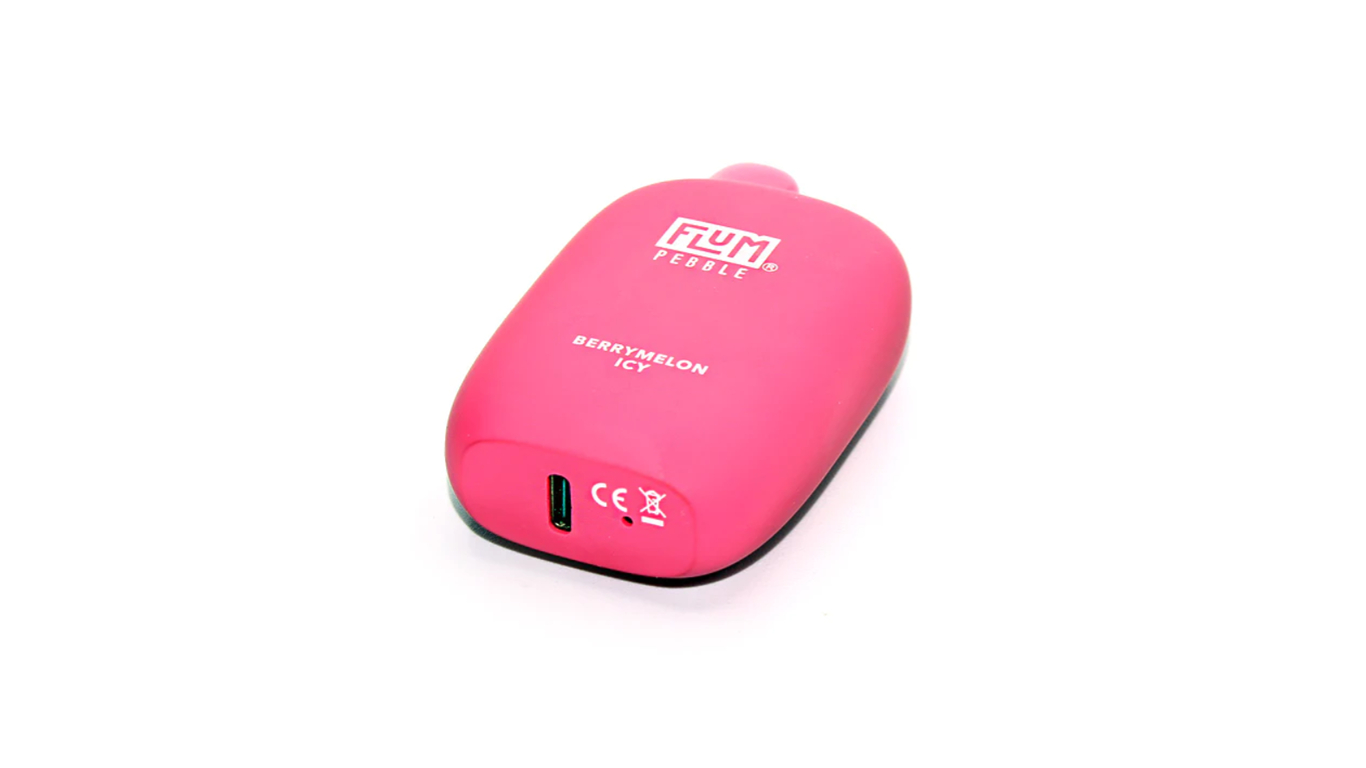 Unlike the brand's other offerings like the Flum Float, the Pebble is a rechargeable device with a Type-C charging port located discreetly on the base. Capable of lasting for 6000 puffs, the 600mAh battery delivers an excellent vape experience consistently. As short-circuiting protection and overcharging protections are built in, you'll also be reassured of the safety of this device.
Performance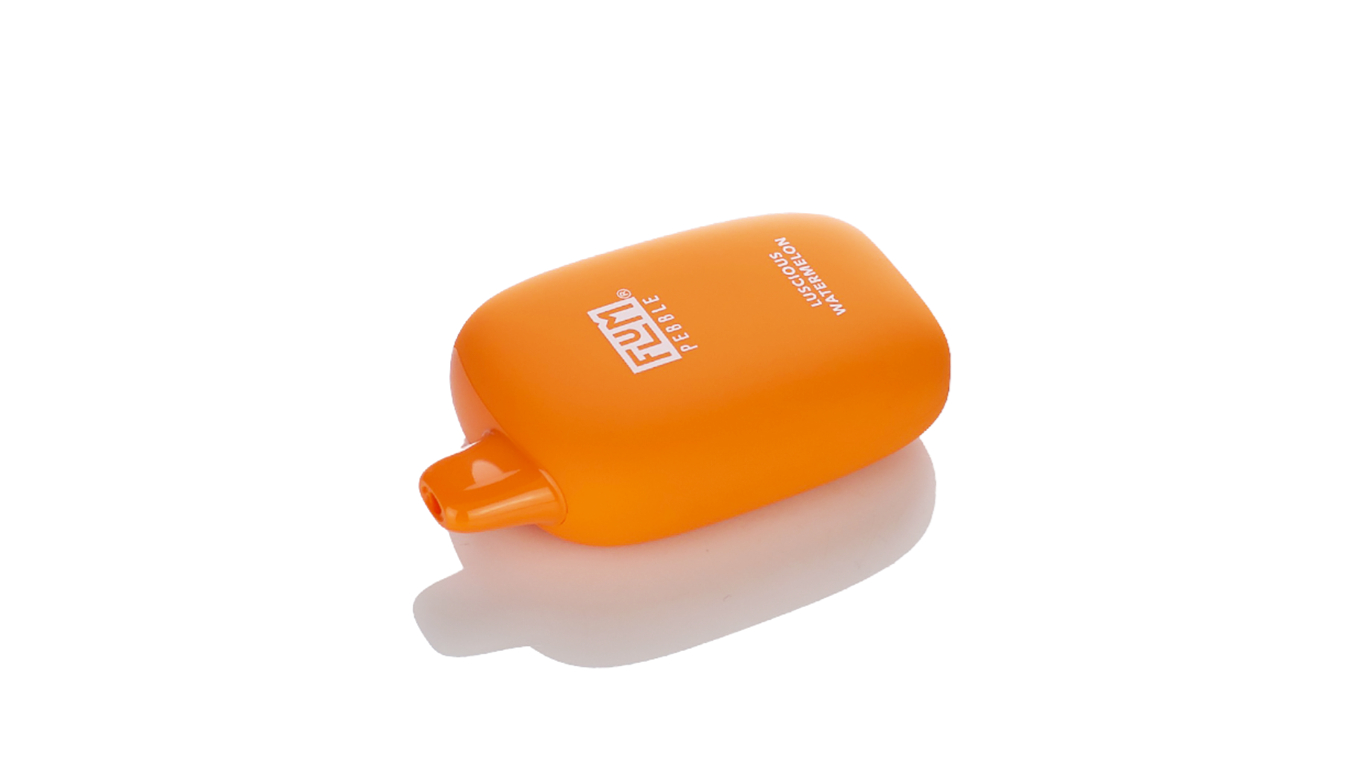 The nicotine strength option provided by the Flum Pebble is 50mg, meaning you'll enjoy a pleasant throat hit as well as tons of wonderful flavor with each puff.
The mesh coil ensures that your vaping experience will be smooth and enjoyable with no rough hits and since it's a draw activated design, these vapes are a pick-up-and-go choice for anybody to use easily, even if they're brand new to vaping.
Price
When it comes down to price, you'll find that the Flum Pebble is only slightly more expensive than its older sibling the Flum Float, but you'll benefit from double the number of puffs and a recharging capability which make it well worth paying the extra. You'll also be able to enjoy some impressively powerful flavor and thanks to the eye-catching design, it represents pretty good value for money.
Verdict
If you're keen to try the latest stylish and eye-catching disposable vape available for sale today, the Flum Pebble is going to tick all your boxes. The Flum brand has proved itself to be a top choice among vapers everywhere thanks to the high quality of its products and the amazing vaping experience that they deliver, and the Pebble is guaranteed not to disappoint.
Vibrant and bright, these vapes are aesthetically beautiful, but if you're only interested in discreet vaping you may find that you should look elsewhere.
If you're a fan of fruity flavors, you're going to really love the flavor line-up from the Flum Pebble range, but if you're more into candy-inspired tastes you may want to look elsewhere. Also, if you're just in the process of switching from cigarettes and want a tobacco flavored vape, you'll be disappointed to discover that there's no such option available in the Pebble product line.
In terms of price, although these disposables cost a little more than some other rival products, they give you an amazing 6000 puffs which is far more than many of its competitors can offer, and thanks to its 14ml e-liquid capacity you'll have plenty of time to enjoy each flavor to the max.