In recent years, disposable vapes have become very popular, not only amongst newcomers to the vaping scene who want to try out vaping for themselves without committing to the expense of a reusable device, but also among experienced vapers who want a disposable solution to take on their travels with them.

The YAMI Bar Air 6000 disposable is just one entrant into this market. Can it compete with its rivals, or is it just subpar when compared with its competitors in this overcrowded arena? We decided to take one for the team and try out this disposable device and we're actually surprisingly satisfied with what we found!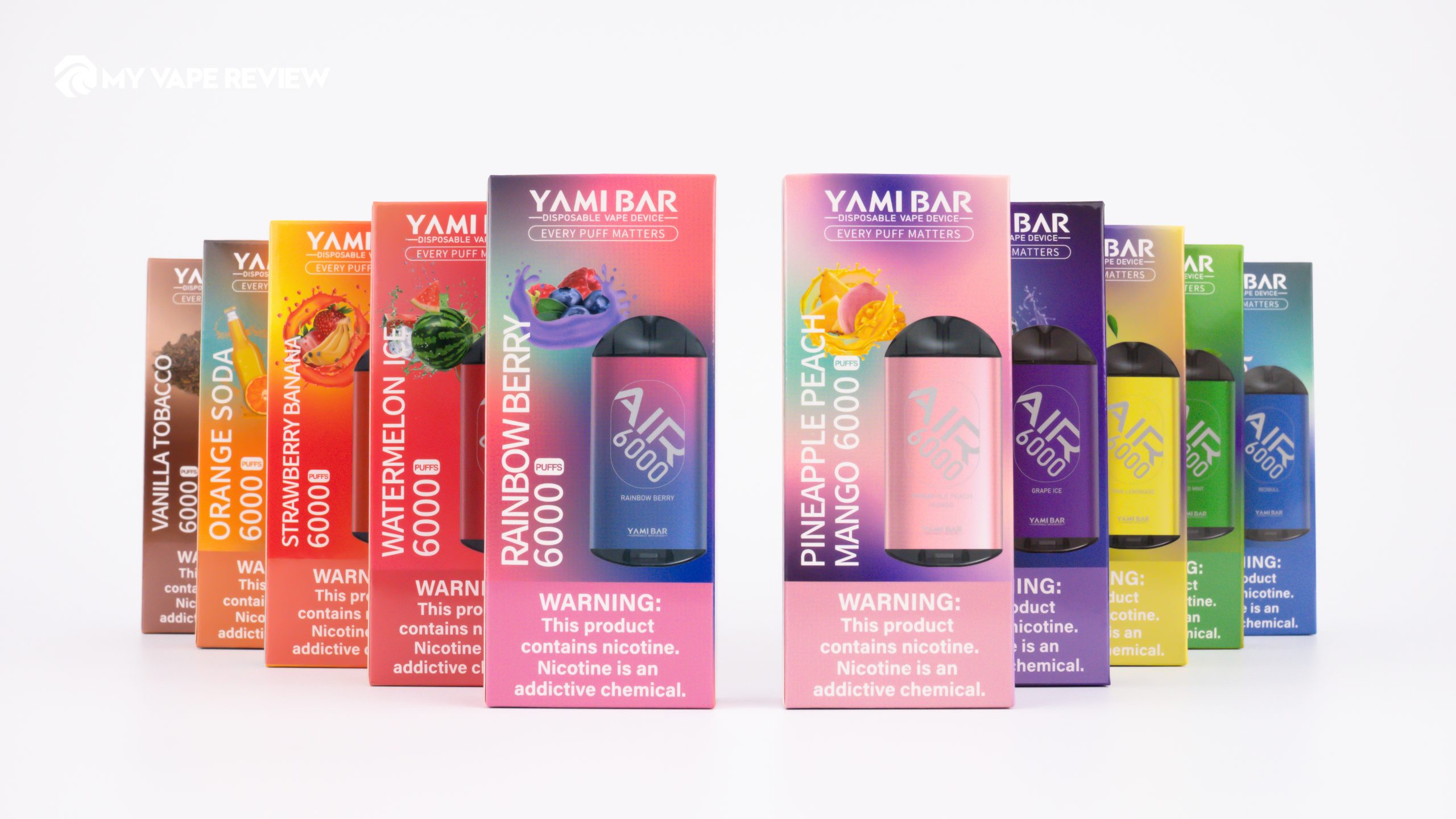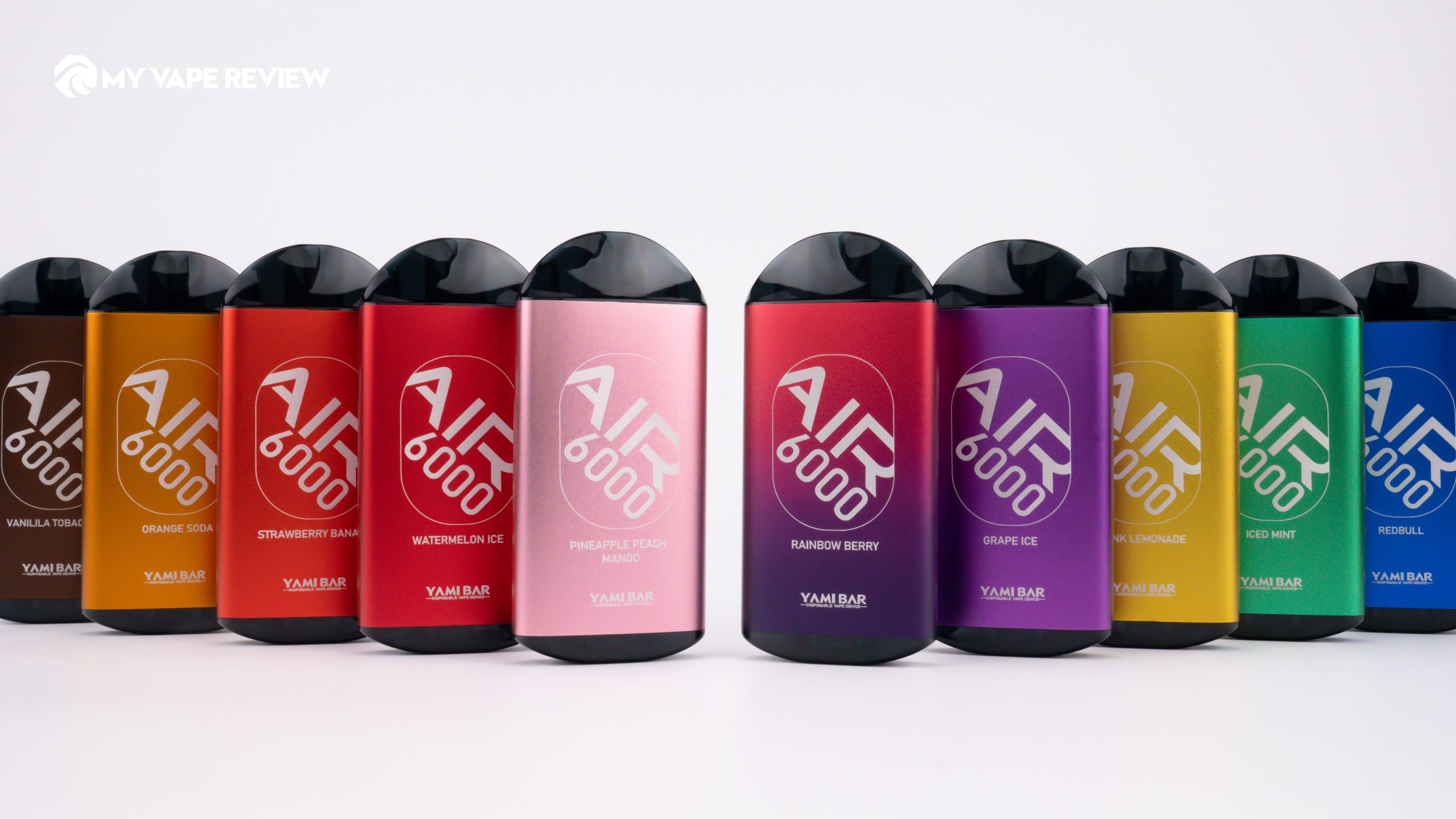 Flavor is pretty important when it comes to pretty much any vape, whether reusable or disposable. After all, most of the joy of vaping is in the flavor, whether you prefer traditional tobacco flavors or something a little sweeter, like mixes of fruits or desserts.
If you're a fan of fruity tastes, you're sure to find something to enjoy among the selection of YAMI BAR Air 6000, and there are a couple of other options too, such as Grape Ice, Rainbow Berry, and some beverage flavors that add a bit of a thrill to the range.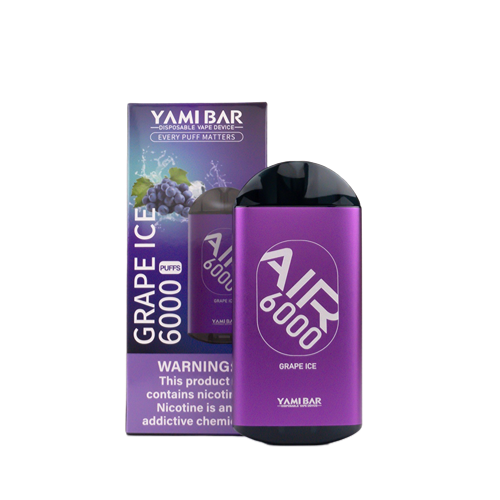 Bright sour-sweet grape flavor mixed with a hint of mint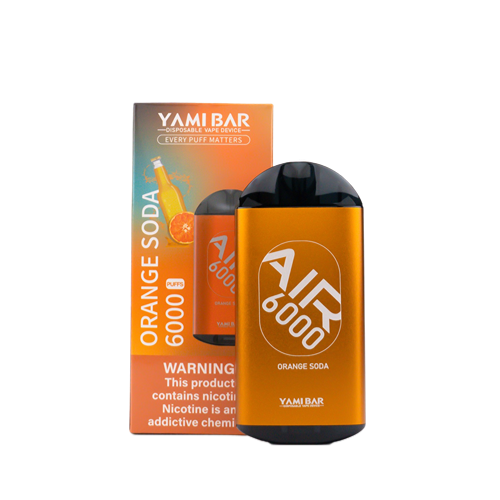 Beaming with fresh, sun-kissed orange taste like fizzy Fanta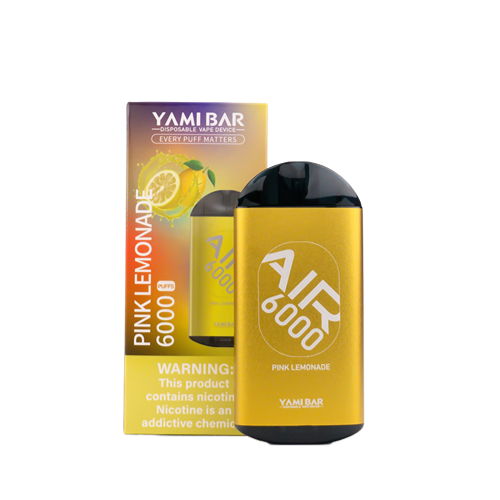 Pungent lemon aroma and taste that gives you a buzz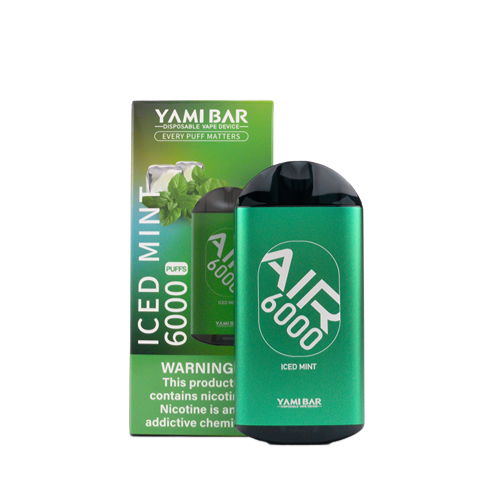 Refreshing menthol flavor that provides a spot-on icy rush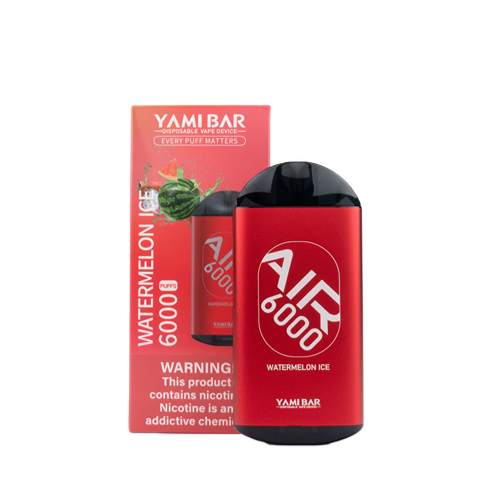 An enjoyable sweet take on the watermelon with a refreshing menthol twist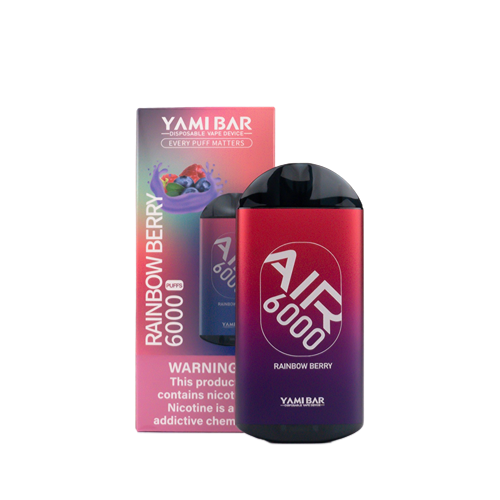 Tastes like a cup of summertime drink packing in freshly-picked berries like blackberry and cranberry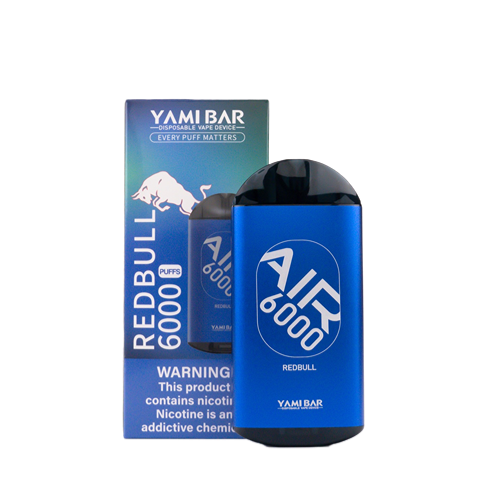 Subtly sweet and tart, but not overpowering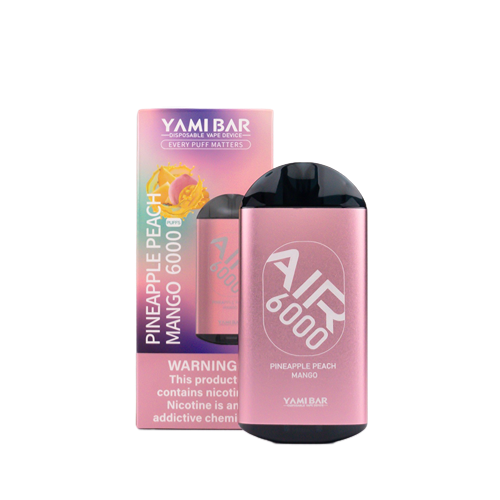 A mouth-watering blend of three succulent fruits of pineapple, peach and mango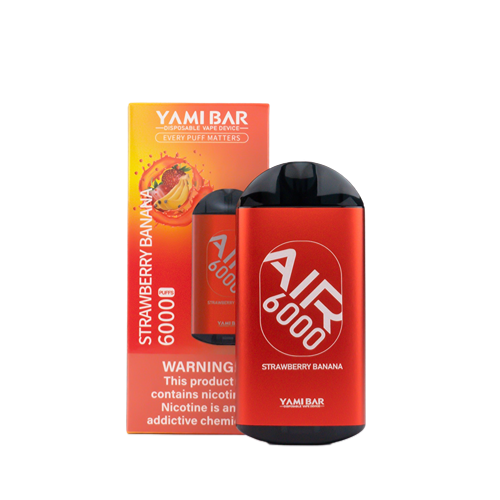 This is a unique blend rarely seen, but the pairing works out unexpectedly good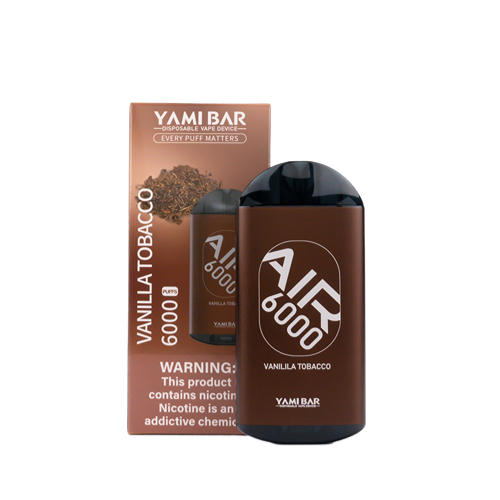 Unluckily we can't test this flavor as no vapor comes out because the sticker over the air holes can't be removed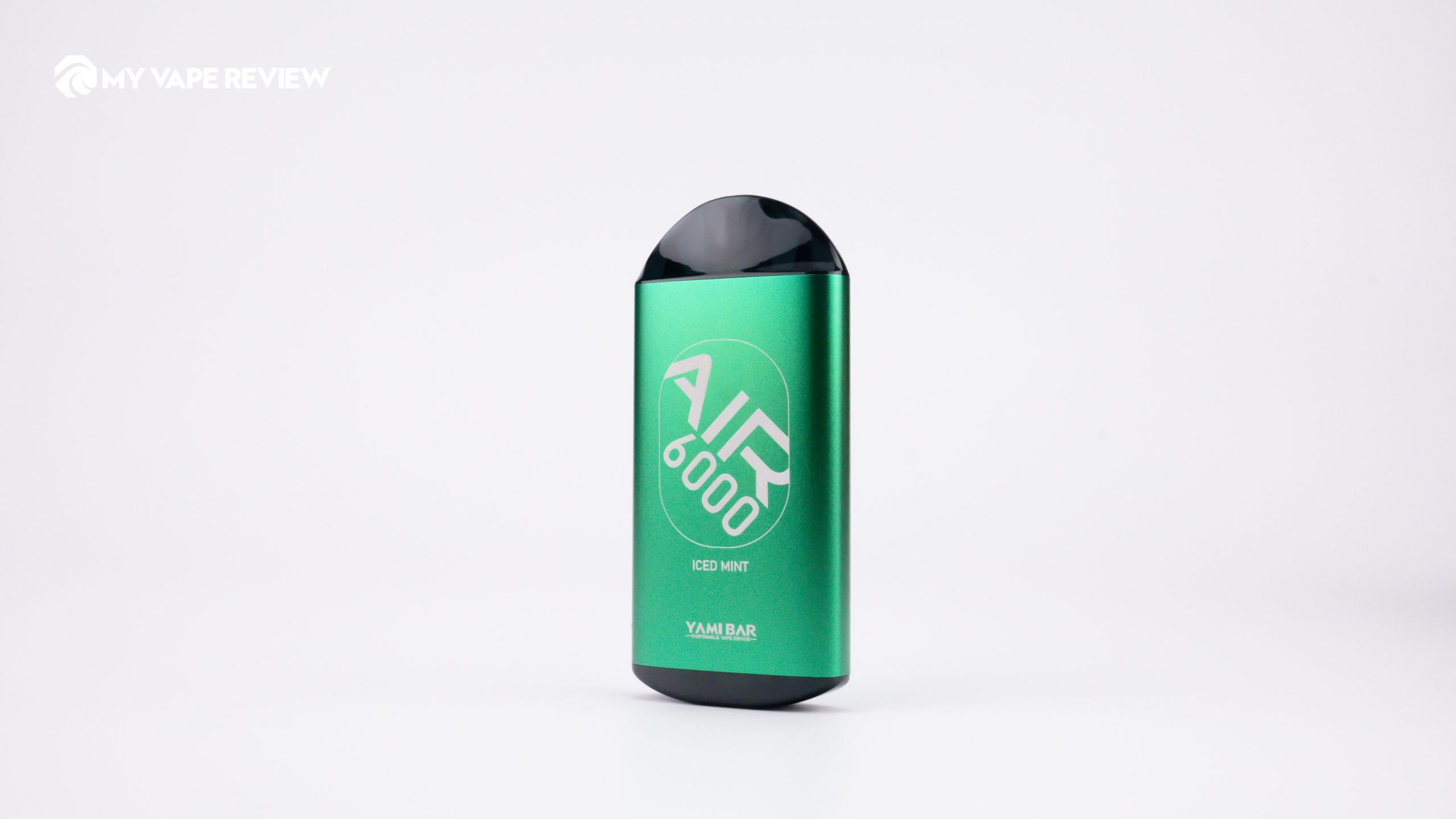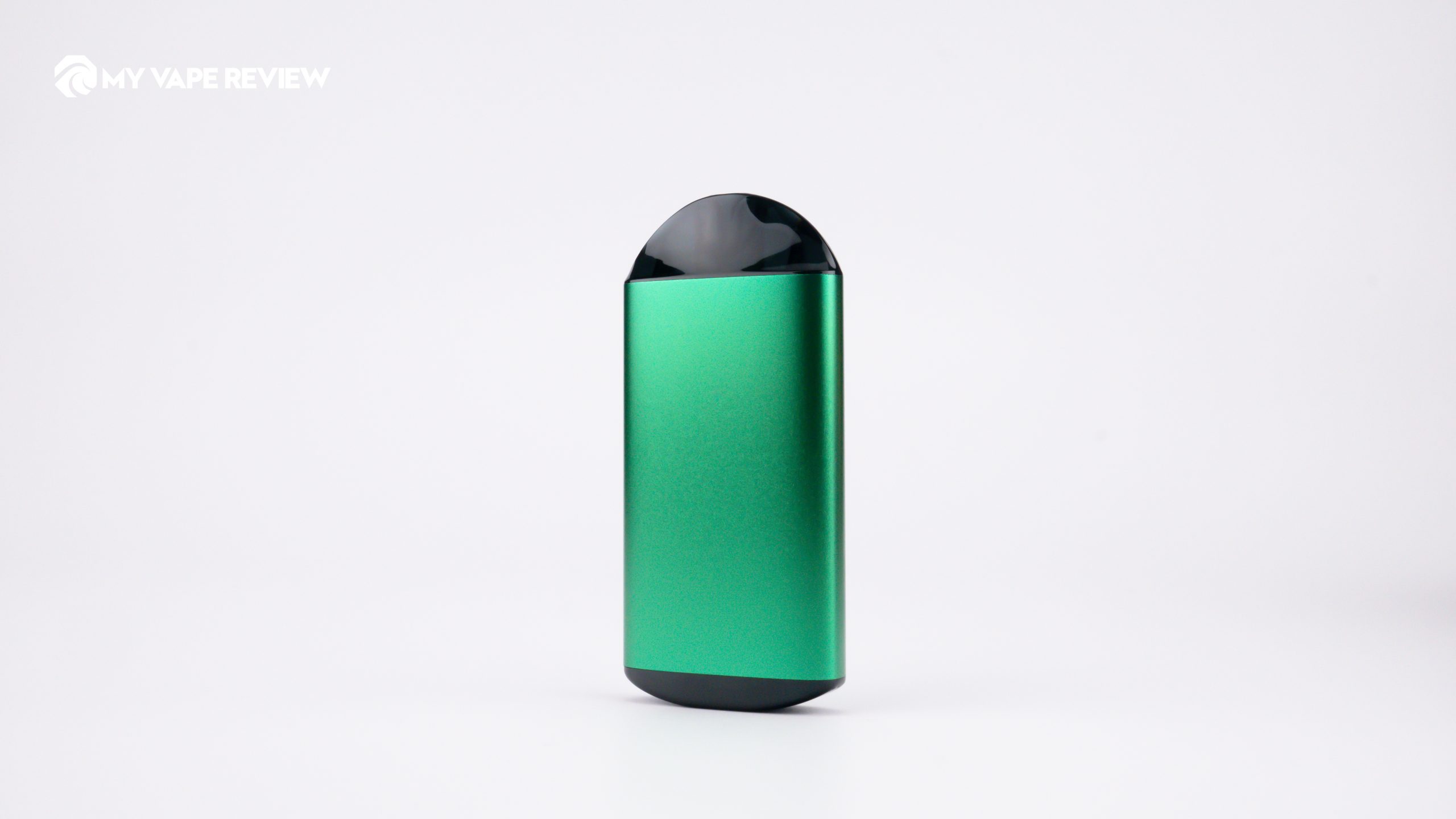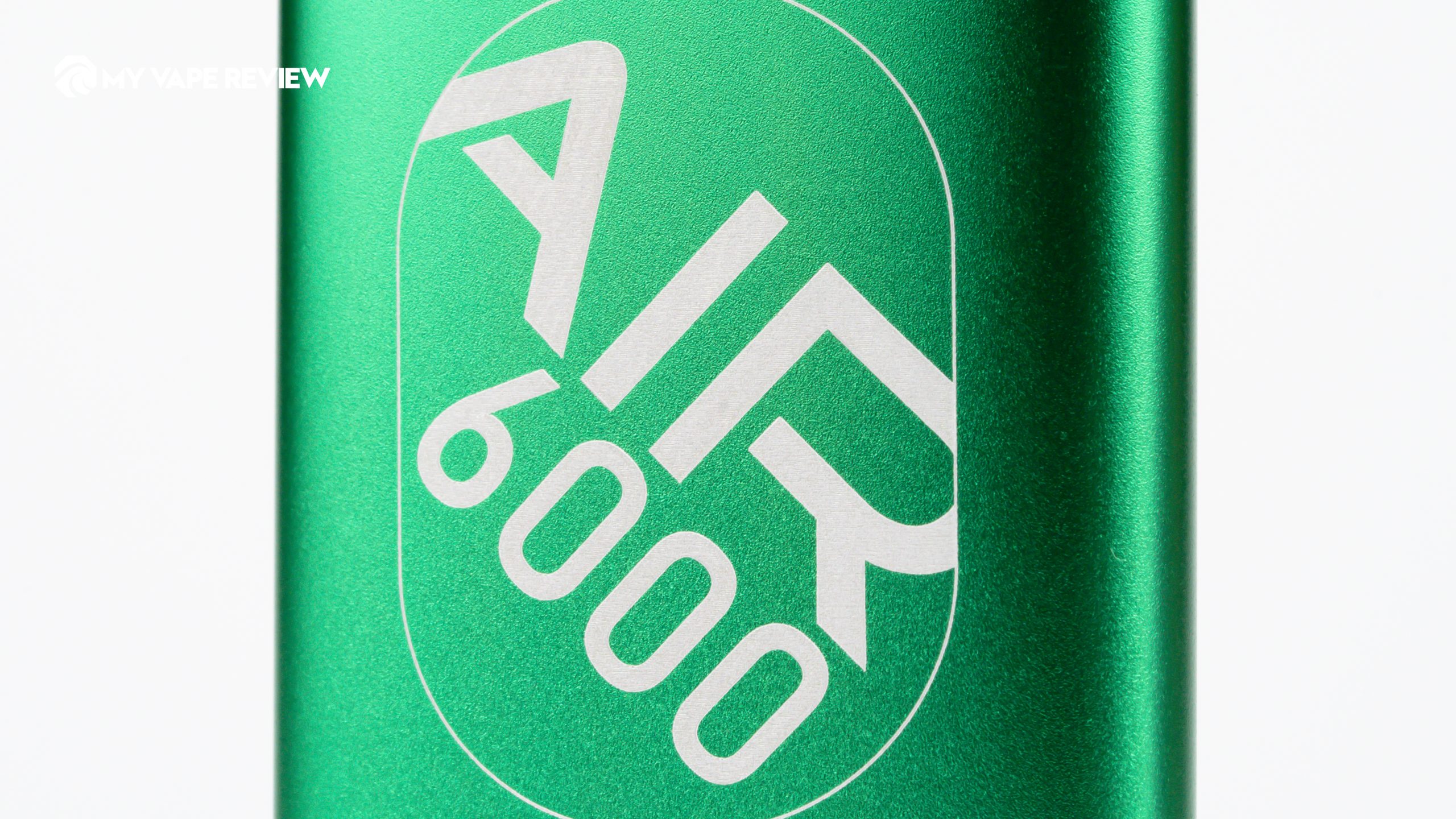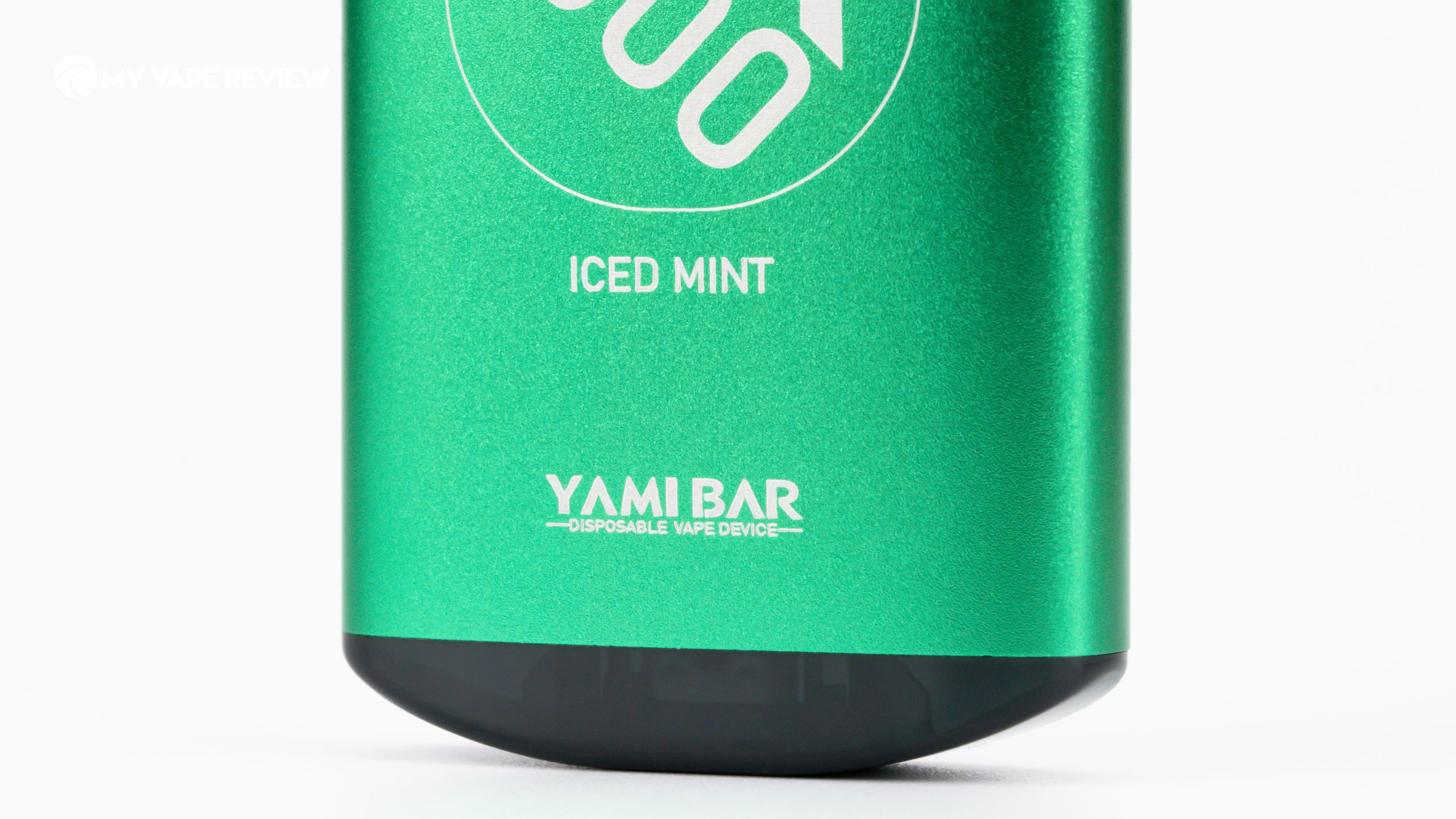 While quality and design aren't necessarily such a significant issue if we're talking about disposable vapes as you'll be throwing it away once all the preloaded e-juice is finished anyway, nevertheless, there are some elements that you will want to be reassured are properly designed. For a start, you'll need to be confident your disposable vape won't leak or break just after you've used it for the first time!
You'll be pleased to learn that YAMI BAR disposable vapes are well made and have been designed to be strong and robust enough to use on the go without breaking easily. Simple and compact to use, they fit nicely into your hand and are perfect for use on the move. They also don't leak, so you won't need to worry about your pocket or bag getting messed up by vape juice. Sleek, comfortable, and very lightweight, that's what every YAMI Bar Air 6000 is like.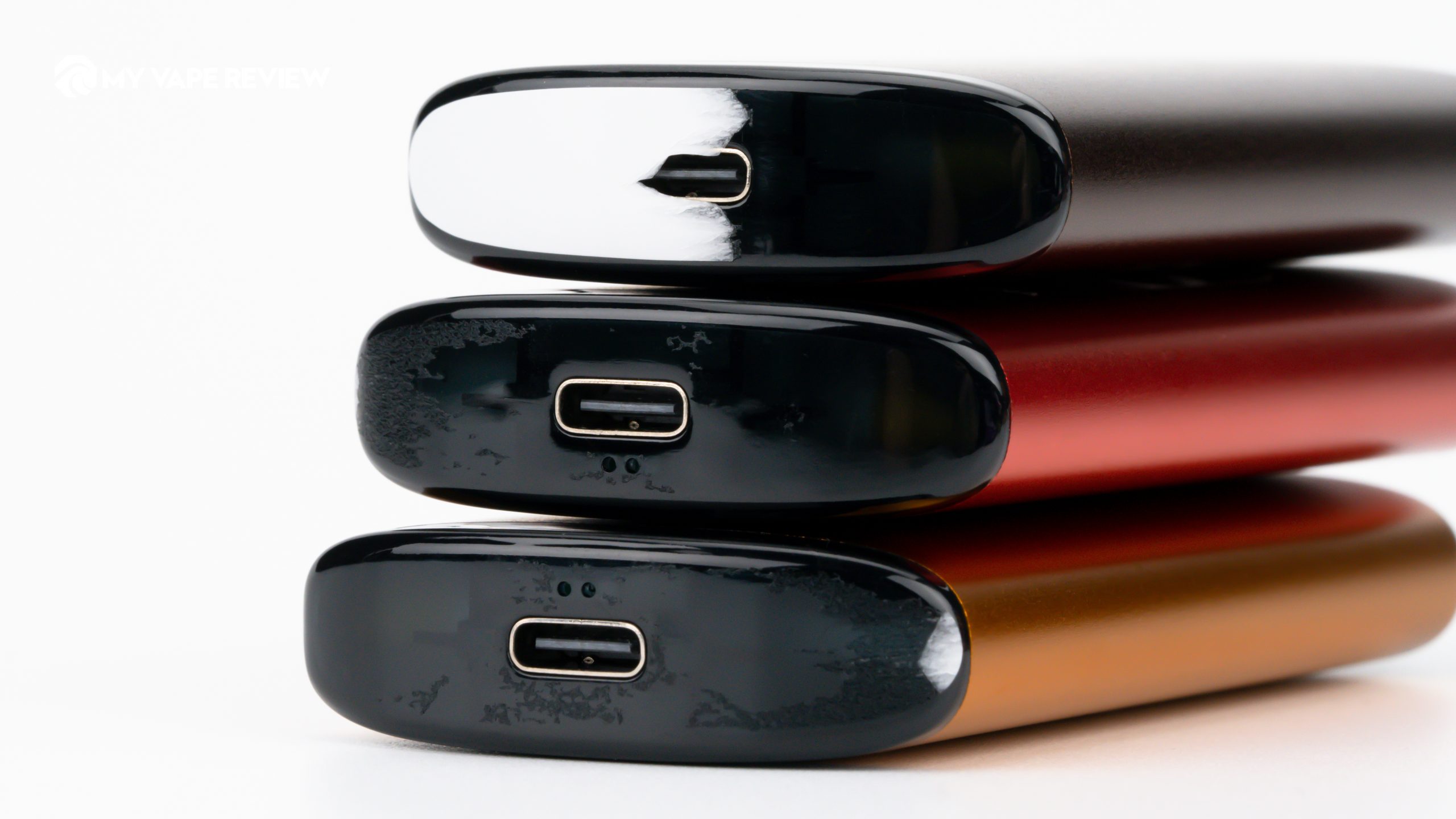 The only issue we ran into was the dust-proof stickers YAMI BAR put on the bottom of the devices. It's really hard to tear off; and even though we finally removed it, the gummy residue drove us crazy again. We got 10 samples for testing, and every one of them frustrated us for the same reason. The worst one is the Vanilla Tobacco—its sticker can't be completely torn off and as a result blocks off air holes used for producing vapors, so in some senses it's a broken one.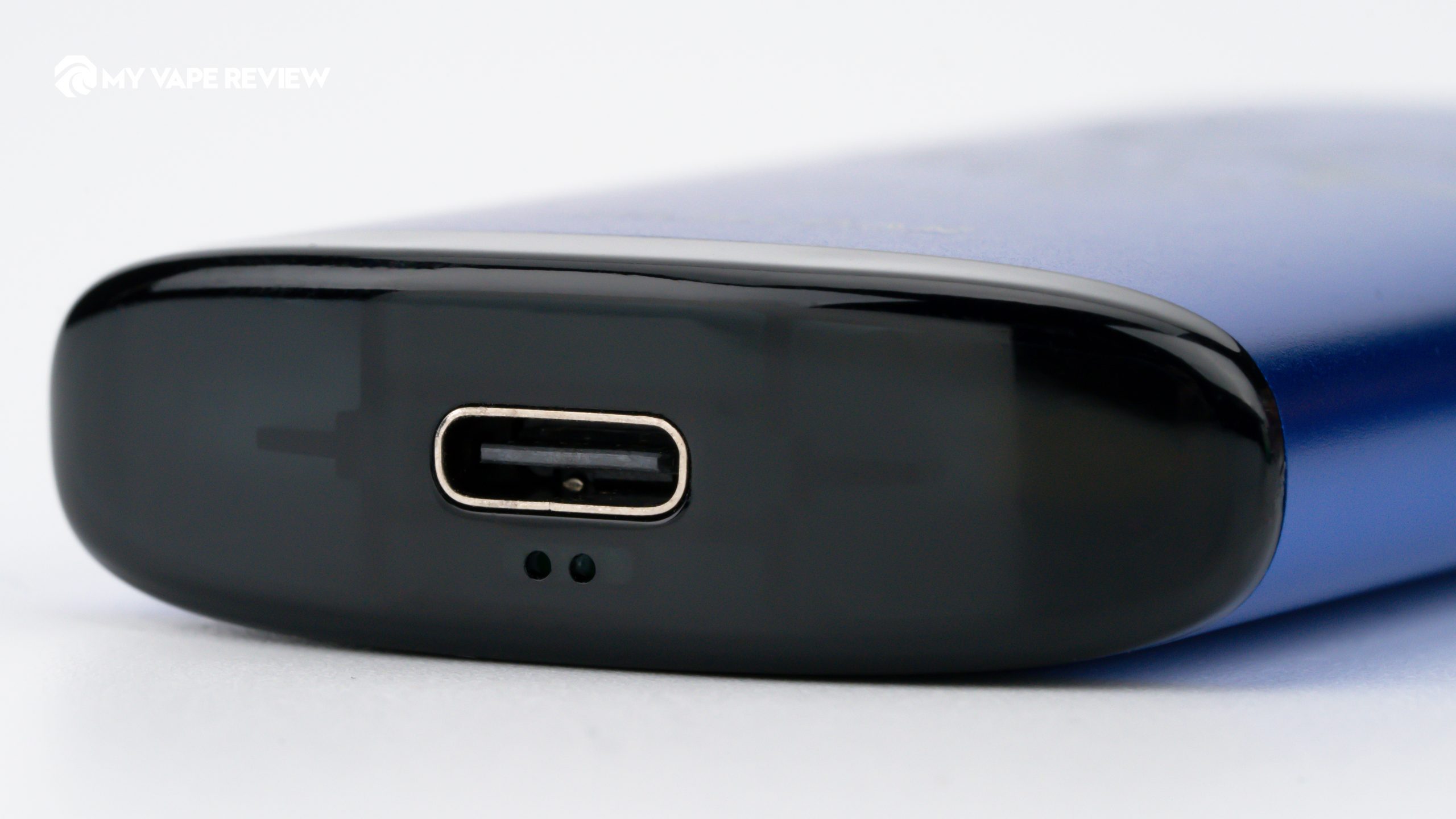 You can recharge the 550mAh battery provided with the YAMI Bar Air 6000 disposable with a Type-C cable. It lasts for around 6000 puffs – more than enough to finish the 14ml of e-juice that it is pre-filled with. The 550mAh battery has enough charge to last for one or two days – ideal if you're using it for a short break away from home.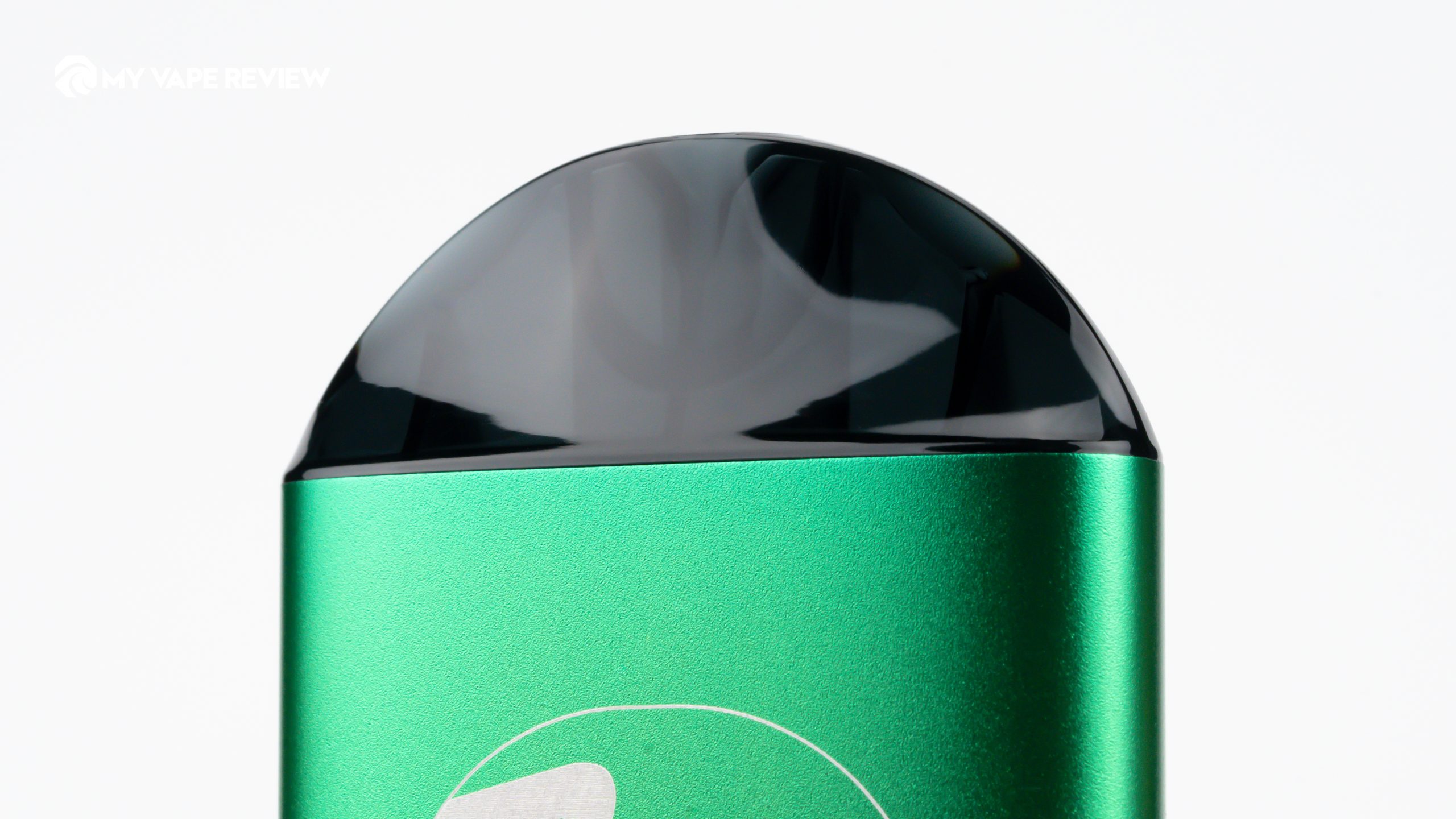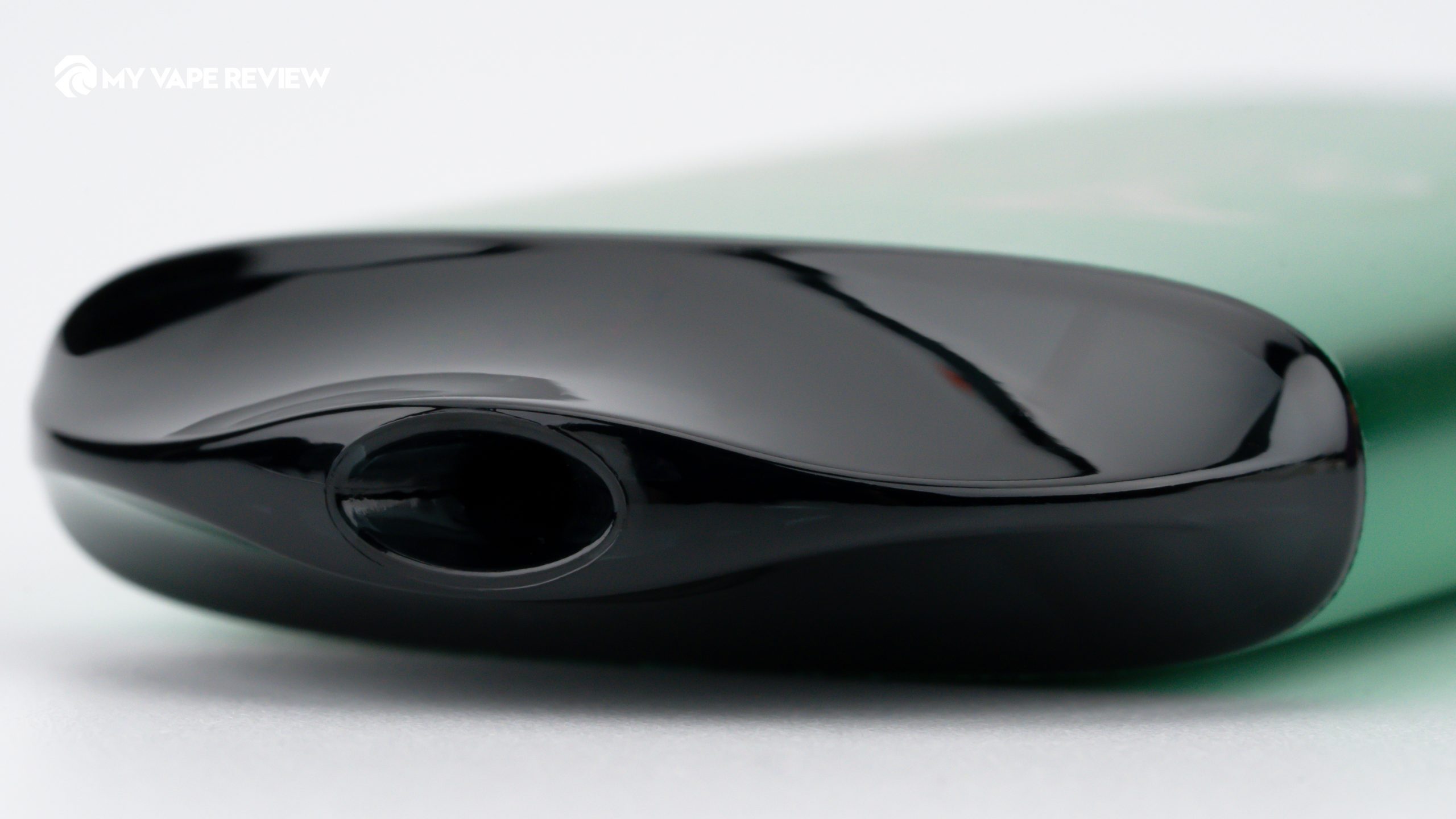 Although the YAMI Bar Air 6000 doesn't have an adjustable airflow, it has a well-designed structure to ensure accurate air flow intake so you can enjoy each flavorful puff (as long as you can take off the sticker to set free its airway). That makes it a lower performing choice than some of the higher-end disposables that have adjustable airflows, but nevertheless, the flavor and vapor it produces are decent and won't disappoint.
The best thing about the YAMI BAR Air 6000 is that the flavor remains consistent right from the first puff to the last, so you won't have the disappointment of waning taste as the battery starts to run out.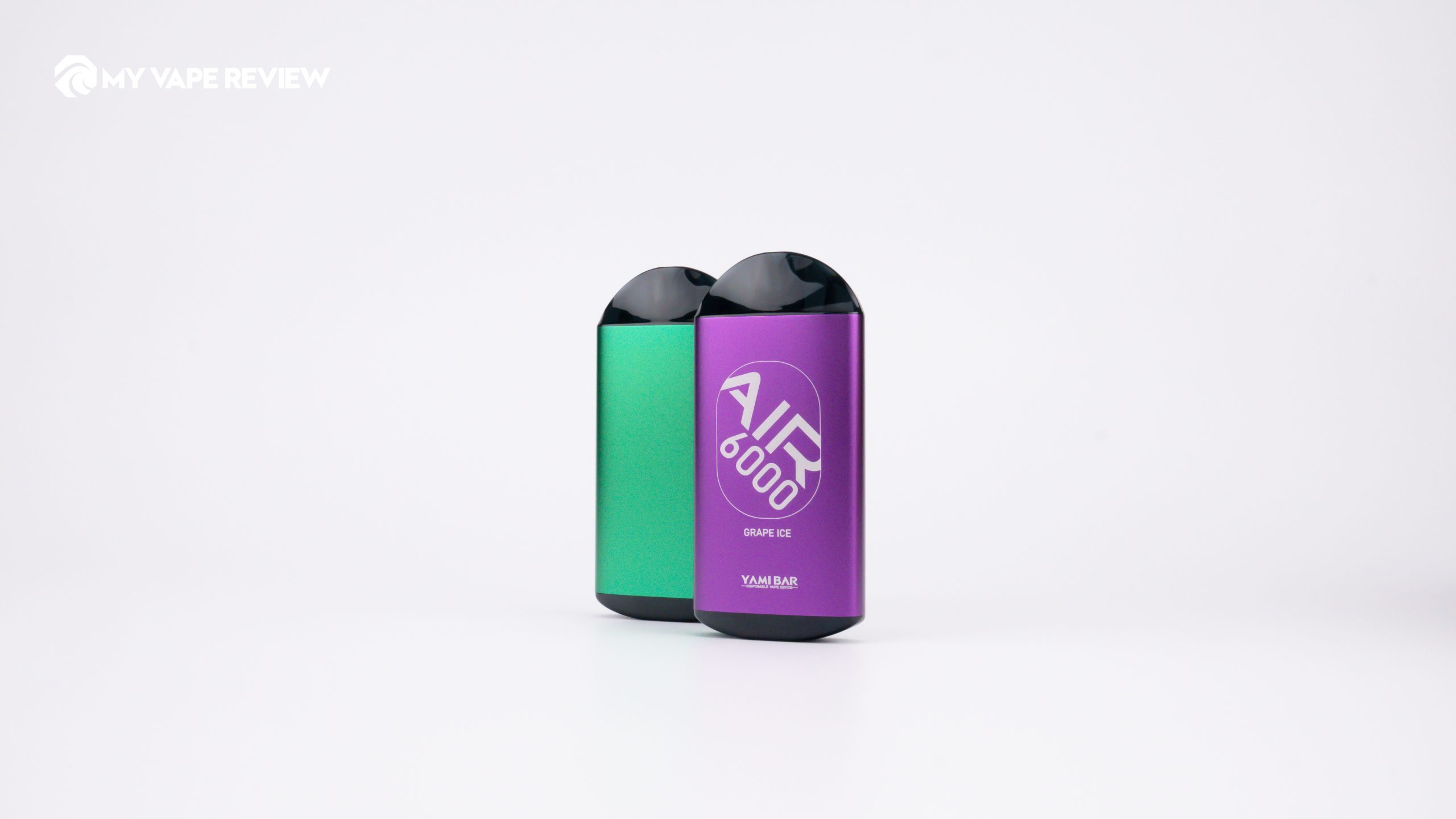 YAMI Bar Air 6000 has not yet been widely available at online retail vape stores. Its wholesale price is set at $6.3, while you have to buy at least 10 pieces if you want to get this bargain price. Comparing its price with some of its rivals in this crowded and competitive marketplace, you'll find that it comes out squarely in the lower range.
Since these vapes are leak-free, sleek and attractive to look at, and are long-lasting enough for around 5 days of use, they're well worth the money you pay for them. YAMI BAR Air 6000 also comes in a range of delicious flavors that are exciting enough to warrant paying a little extra. All in all, they're a good middle of the range choice for anyone who is keen to try disposables that are a little more exotic and high performing than the basics.
While a disposable vape won't be the right choice for everyone, there are times when they're a great choice. For example, if you're a complete newcomer to vaping and want to try it out without a steep financial commitment just in case you don't enjoy the experience, or if you're travelling and want a simple and convenient option that you can ditch once you've finished using it, you could find that a disposable is a good choice for you.
When it comes to disposables, the YAMI BAR Air 6000 is a pretty good choice. Unlike many of their rivals, they come in more exotic and exciting flavors, and they won't leak, break easily, or run out of battery long before the pre-filled e-juice is gone. In fact, the rechargeable 550mAh battery plus 14ml e-liquid can last for around five days depending on how often you plan to vape, so there's a good chance that it'll last for your whole trip if you're using it for a short break.
All in all, with its competitive price point, it's a solid contender in the disposables market, especially if you're a complete newcomer to vaping who wants to give it a try without spending a fortune.