Click login button in the header. Log in if you've had an account at My Vape Review.
Otherwise, click [Create account]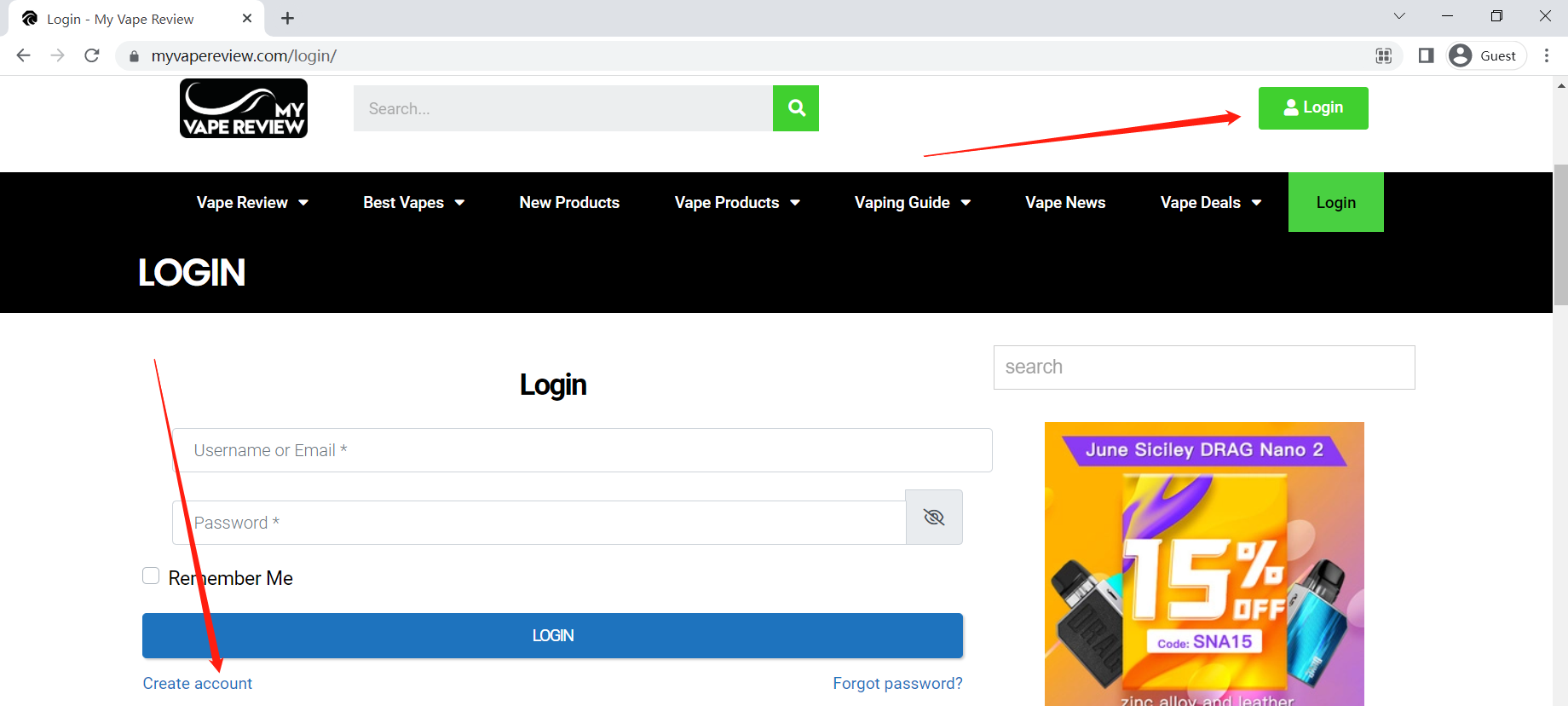 And register a new account through the pop-up window;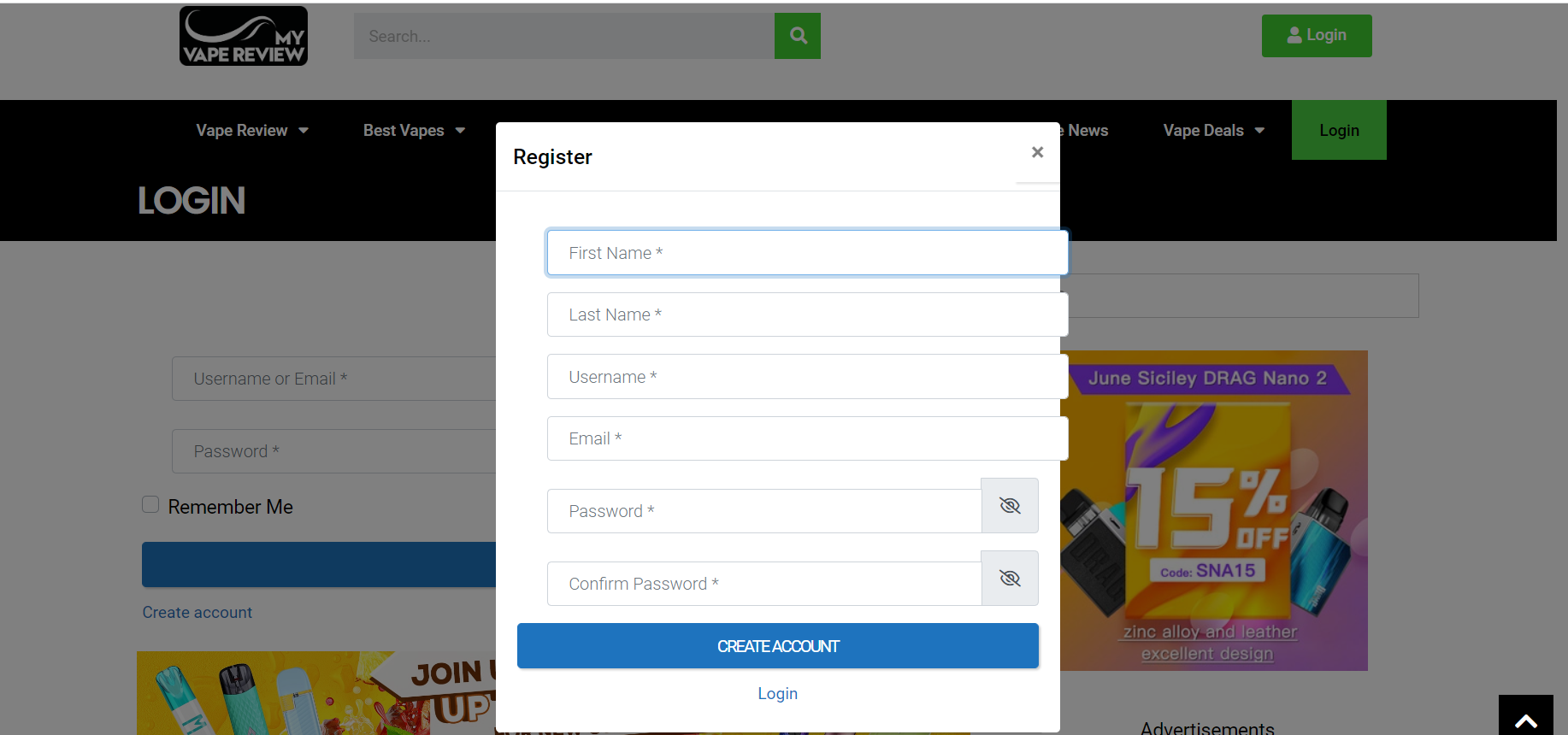 After you log in, [Post Article] button will appear in the top menu bar (see the image below).
To find this page more easily, you can also add it to your browser's Bookmark or Favorite Bar, which helps you efficiently check and manage all the posts.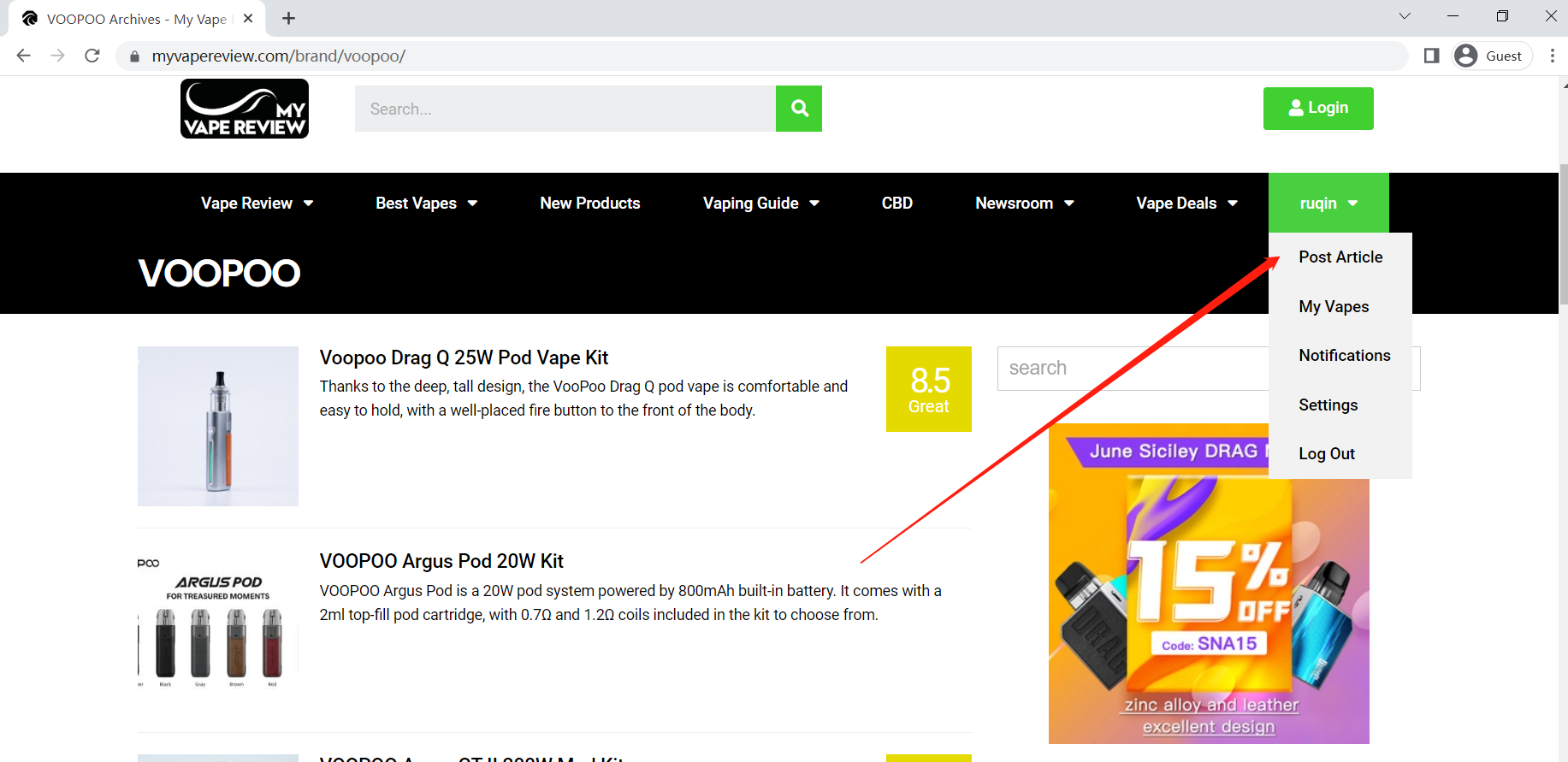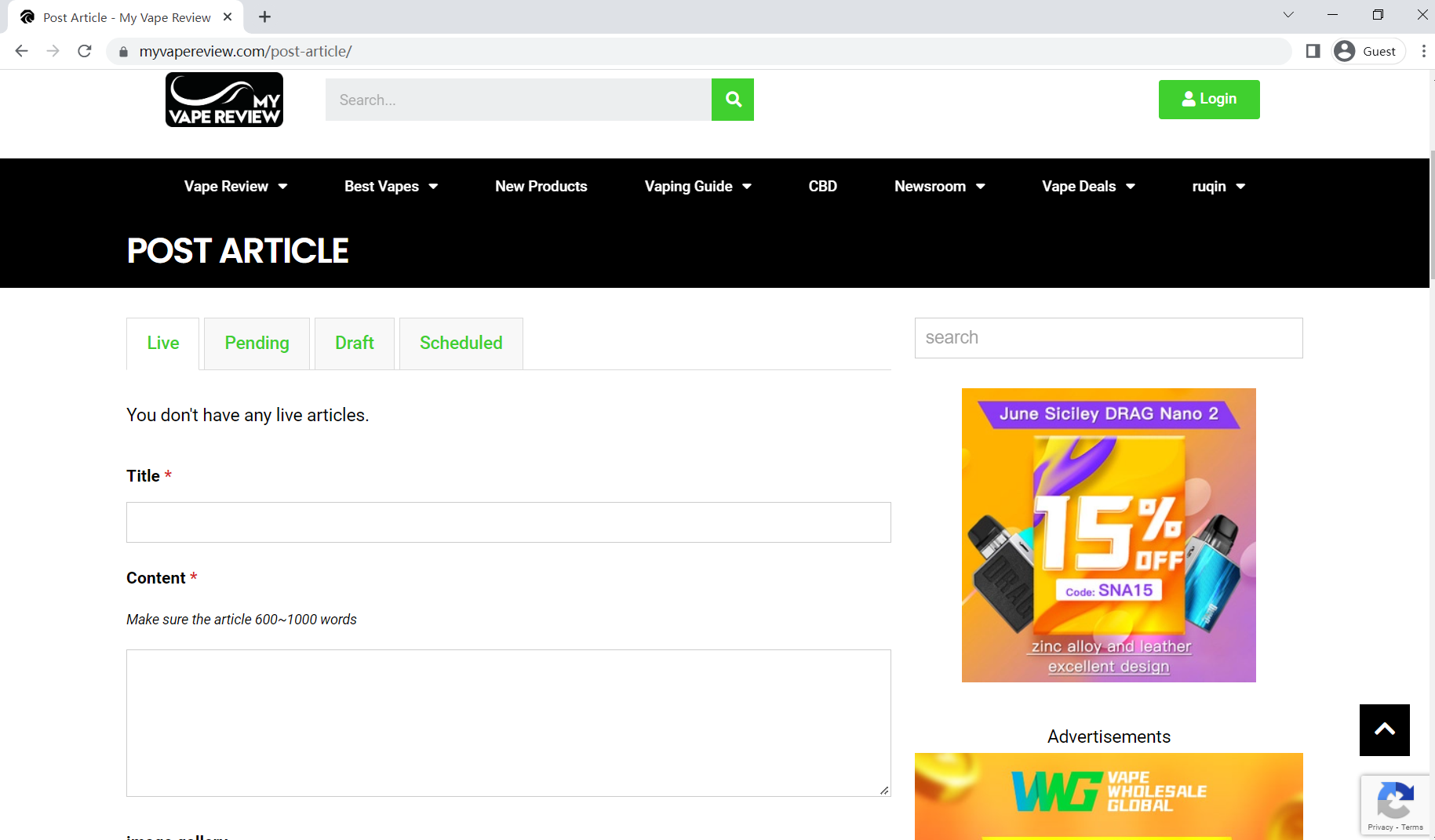 Follow along our video tutorial above
see the steps in the first section
Go to My Vape Review Feed
Click [Setting] in the menu bar, as shown in the image below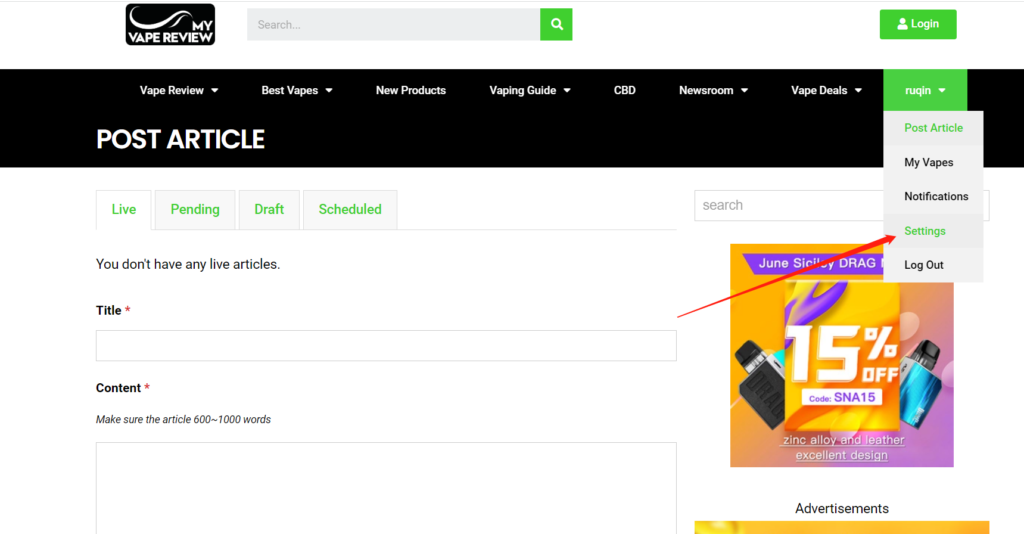 Say something in the text field where the red arrow points to share your thoughts.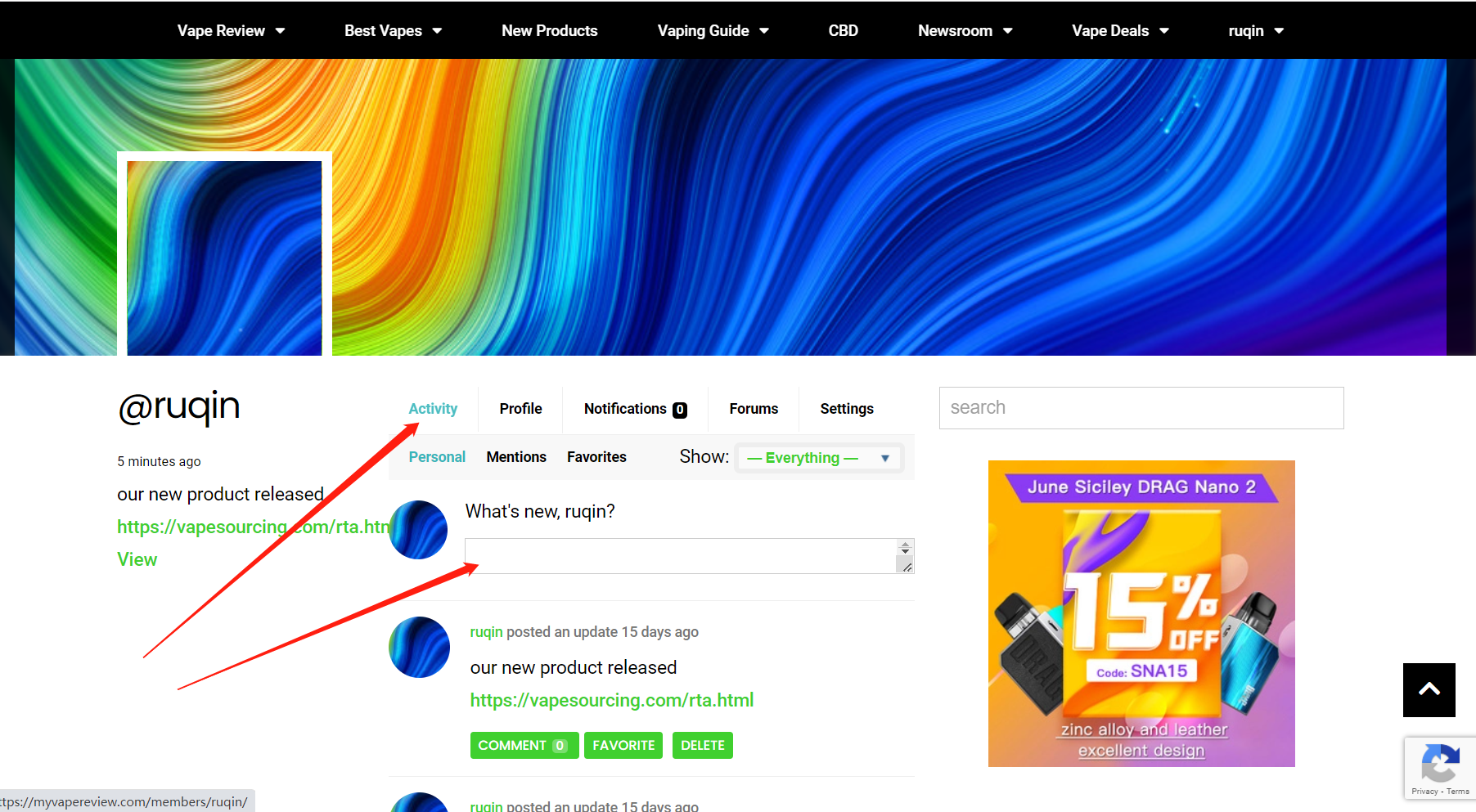 see the steps in the first section
Enter the Vape Deal Subsite
You can find the entrance on the top menu bar – [Vape Deals],
or by clicking this link.

Submit Your Deals or Coupons
Click [Add Deals] at the top of the site,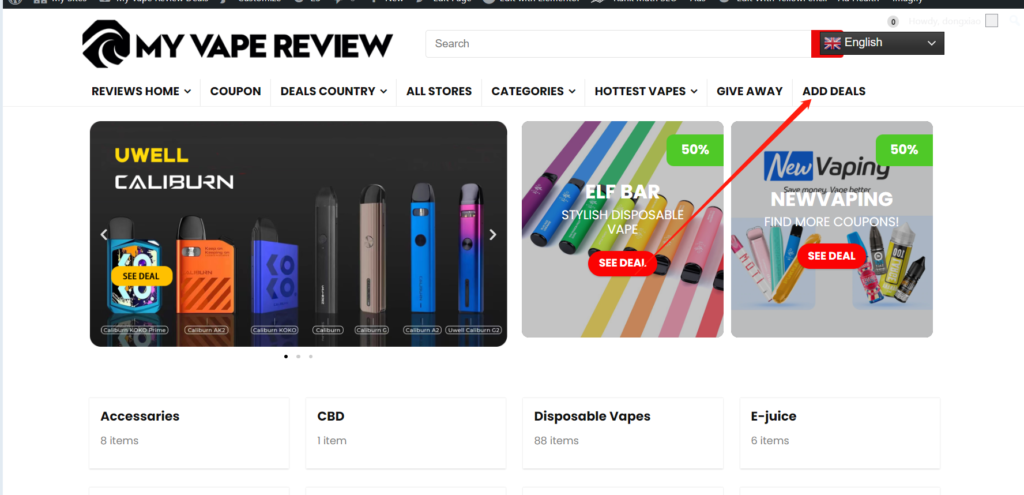 You need to fill in all the fields on the page before submitting.
The deal or coupon you submit will be released as soon as possible after our review. Any questions or if you are not in our Affiliate store list, please contact us.