Elf bars are well known for their selection of sweet and fruity tastes—more than 30 different vape juice flavors, to be specific. It contains less nicotine than cigarettes do. Those who have never smoked nicotine before may consider this vape.
You will know everything about the Elf Bars in this article, including why numerous vape users, both new and old, have come to love Elf Bar disposable vapes.
Let's dive in.
What Exactly Are Elf Bars?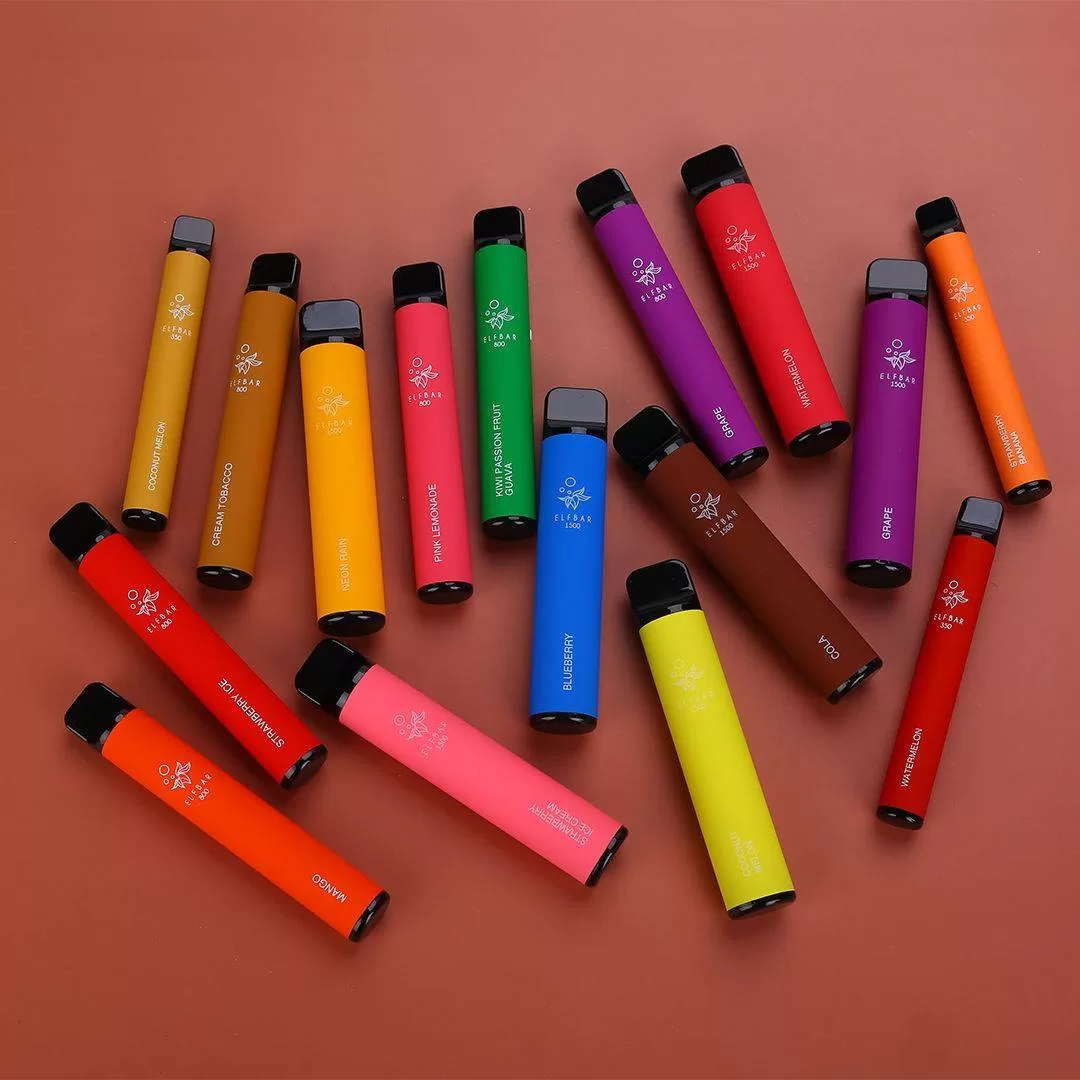 Elf bar vapes are disposable vapes, often known as e-cigarettes. These electronic cigarette devices are made to resemble the look, feel, and sensation of a regular cigarette. They are handy for people trying to quit smoking or switch to a comparatively healthier, less expensive alternative.
People who don't smoke or haven't tried a vape before will find an Elf stick vape to be simple to use. It does not need to be recharged or filled with e-liquid. You can start vaping right away after opening the packet.
The disposable Elf Bars products are designed and manufactured in Shenzhen, China. As long as you purchase a genuine one, these products are developed and tested to top quality and are as reliable as any other kind of vape kit.
The only way these disposables are different from the standard vaporizer kits you may have seen is that they are already put together and ready to use.
Popular Elf Bar Flavors
Similar to its rival, the Geek bar, Elf bar vapes come in more than 30 different flavors, as mentioned earlier. The company offers a wide range of fruity flavors that are perfect for smokers who want to try something different.
Some popular Elf Bar flavors are:
Kiwi Passion Fruit Guava
Grape
Watermelon Ice
Watermelon Bubblegum
Blueberry Jam
Pineapple Coconut
Mango Peach
Cotton Candy
The Mechanism Of Elf Bar Vaping Devices
The Elfbar 5000 puffs operates in the same way as other disposable vapes – heating coil elements burn the wick that has been saturated with vape juice. This vape juice is converted to vapor by the atomizer. Your taste buds will be filled with a delightful flavor as you inhale and exhale.
Draw-activated, disposable e-cigs from Elf Bar can be the best choice for people who are new to vaping. Even seasoned smokers will find it easier to switch to vaping because they are simpler to understand.
Elf Bar Ingredients
The primary ingredients of the Elf Bar vapes are:
Cinnamaldehyde
Furaneol
2-isopropyl – N,2,3-trimethyl-butyramide
Nicotine benzoate
There are Citral, Neral, Beta-Pinene, and Dl-Limonene (racemic). Potential allergic reactions include. DANGER – If consumed, toxic.
Which of The Elf Bars Will You Select?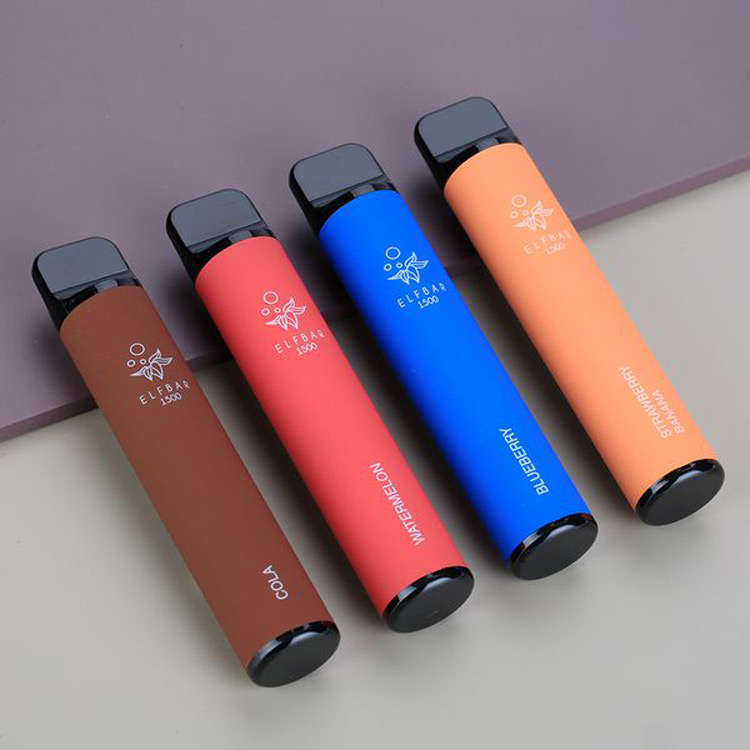 These pre-filled vape pens are our top 3 picks as they are excellent for both beginner vapers and those who prefer salt nicotine.
1. Blue Razz Ice Elf Bar
The Blue Razz combines the flavors of blueberries and raspberries, giving it a sweet yet somewhat tangy taste that is perfect for people who don't like overly sweet things.
2. Watermelon Ice Elf Bar
This flavor has a minty fresh finish and is sweet and juicy. It feels fresh and has the perfect amount of kick for a hot summer day.
3. Strawberry Mango Elf Bar
Due to its widespread popularity, Strawberry Mango is one of the standard flavors used by many vape manufacturers. The delicious, sweet flavor of the strawberries and the rich, exotic flavor of mangoes make this a popular pairing that many people like.
Conclusion
Vapers frequently search for disposable vaporizer brands whose performance and characteristics are unaffected by repeated use. Given this, only a handful of other disposable vape brand products offer continuity as the Elf Bar vapes do.
Intense flavor, plenty of vapor, and a precise puff count are the holy trinity that a great disposable vape should possess, and Elf Bar meets all three criteria.
FAQs
What Does Vaping Elf Bars Do To Your Body?
Your nicotine cravings are reduced by the nicotine in an Elf Bar. These vapes have 2 ml of nicotine salt in the e-liquid. Elf Bars and other disposable vapes are considerably less hazardous than regular cigarettes.
Having said that, vapers must keep in mind to use vapes responsibly and moderately. Daily use of several vaporizers can result in higher nicotine intake than cigarette smoking. Check how frequently you vape if you do.
How Long Should An Elf Bar Last?
Disposable vapes are frequently associated with a puff count. This number of puffs indicates how long a stick will last depending on the number of times you can use the gadget to inhale before the e-liquid runs out.
According to wpthemexpert, an Elf bar lasts 600 puffs. It can therefore be used for from 2 to 10 days based on your usage frequency until you'll need to buy a new one. The longevity of different disposable vapes may vary, even though this may be the average.
What Do The Lights Mean On The Elf Bar?
The ELF BAR vape needs to be charged if it flashes. The most practical way to do this is to charge your gadget directly using the corresponding punch cable on the plug if it has a socket at the bottom.
These are three additional easy ways to charge ELF BAR vaping pen.
Charge the device using the included wall adapter.
Connect the gadget to a USB port on your computer or to an outlet using the provided cable.
Make use of the battery pack.
How Do You Know When An Elf Bar Is Done?
There are various indicators that an elf bar is running out.
The flavor of the disposable begins to taste different, specifically starts to taste seared or burnt, which is the most evident sign that it is running low. This is because even when the e-liquid has run out, the battery has sufficient power to keep the heating element operating.
Additionally, you can detect that an Elf Bar is done when you see a blue light blink and flash at the base of the e-cigarette – it indicates that the consumable has run out.