Geek Bar S6000, a new addition to the Geek Bar S line which is known for the first-gen S600, has premiered on the market. Featuring a signature crystal shell from head to toe, the new release retains the stylish outer look as we see from its earlier models.

The all-new disposable vape packs 10 different flavors, some of which are just unexpectedly attracting eyeballs, like the Mineral Water. Can't wait to try what this flavor would taste like. Plus, what other new updates does the new product have to offer? Let's see.
Preview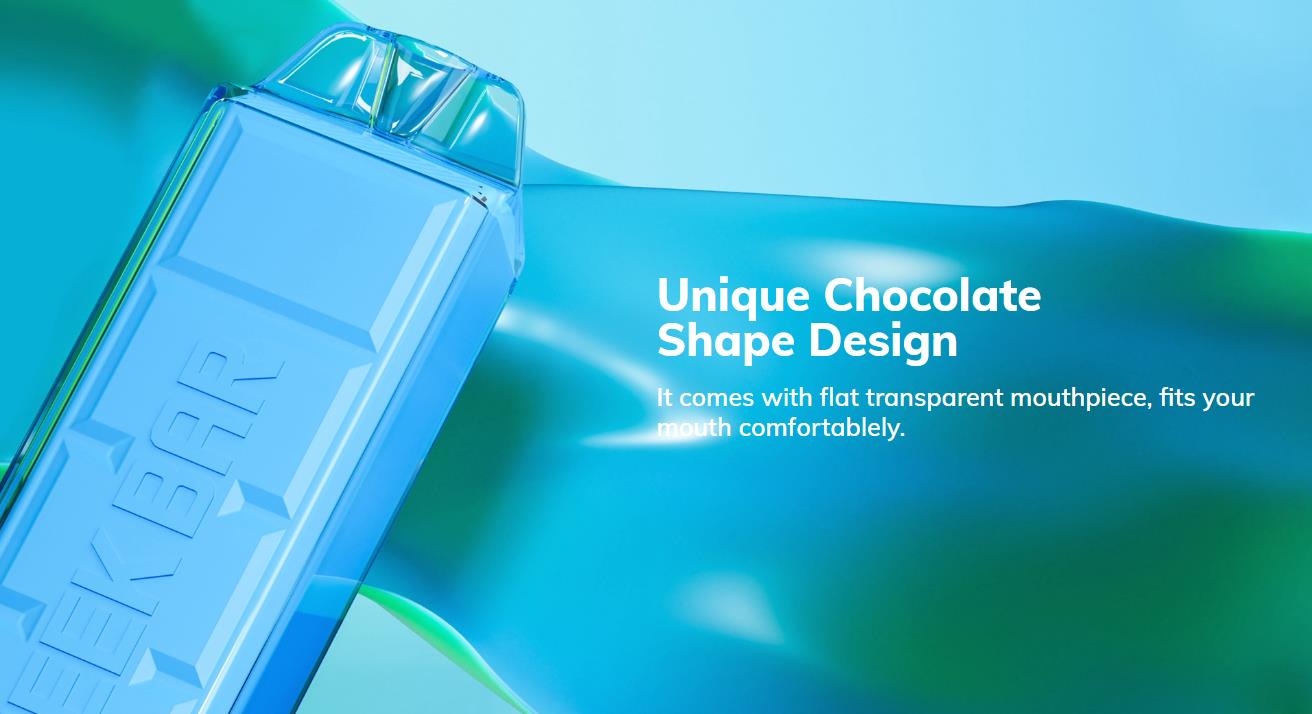 Geek Bar S6000 is a rechargeable disposable vape running on 500mAh built-in battery, paired with a Type-C charging port. By housing 14ml e-liquid inside, each of them can give an average user up to 6000 puffs. All the 10 flavors it offers come in 50mg nicotine strength. So they might give you a nice hit on the throat with no frill, and of course help you go through cravings faster.
The extremely flat and slim mouthpiece seems to be a highlight of the new launch. We're not sure whether the tweak would truly make Geek Bar S6000 feel more comfortable between lips, but it seems an awesome match with restricted MTL draws.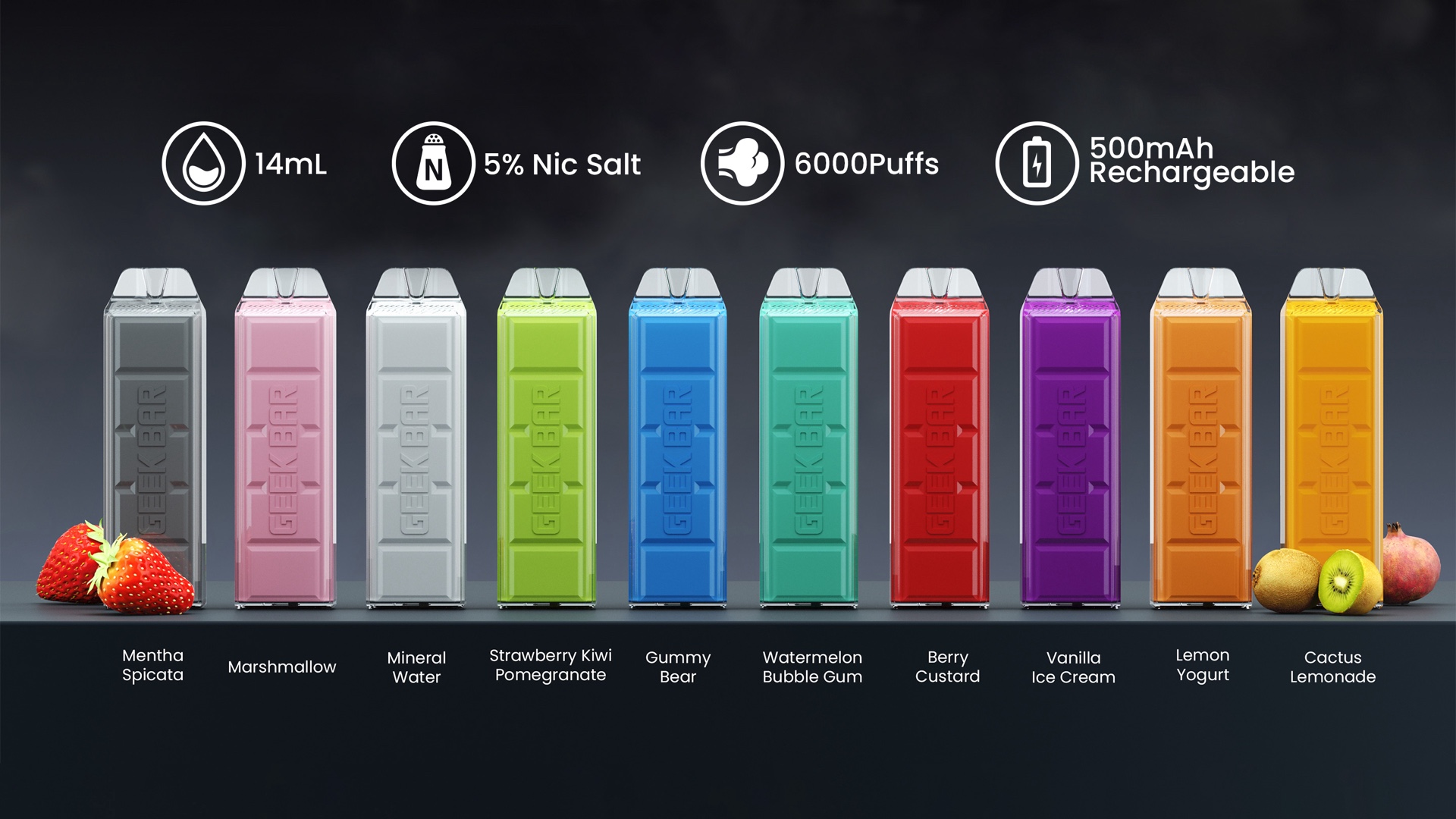 In terms of flavor options, aside from the creative Mineral Water we mentioned above, there're some other interesting, and meanwhile complexly blended flavors available in the Geek Bar S6000, such as Mentha Spicata, a particular form of spearmint, and Cactus Lemonade. Considering FLAVOR has been the key to success of disposable vapes in recent days, Geek Bar continues to take the lead.
Specs
Size: 50.6mm*21mm*75.5mm
E-juice capacity: 10ml
Battery: 1050mAh
Nicotine strength: 5%
Puff counts: 4000
Geek Bar S6000 Flavors
Mentha Spicata, Berry Custard, Marshmallow, Vanilla Ice Cream, Gummy Bear, Watermelon Bubble Gum, Strawberry Kiwi Pomegranate, Cactus Lemonade, Lemon Yogurt, Mineral Water