Are you looking for an easy-to-use, convenient, and affordable way to get your nicotine fix? Introducing the new VECEE PICCO Disposable Vape – your perfect solution to a more enjoyable vaping experience.
The PICCO disposable vape is the latest release from popular vape manufacturer VECEE. This sleek and compact device is designed to be a convenient and hassle-free option for those looking to switch to vaping or for experienced vapers who want a quick and easy alternative to their usual setup.
The all-new VECEE PICCO vape has a number of features, and we are excited to share them with you.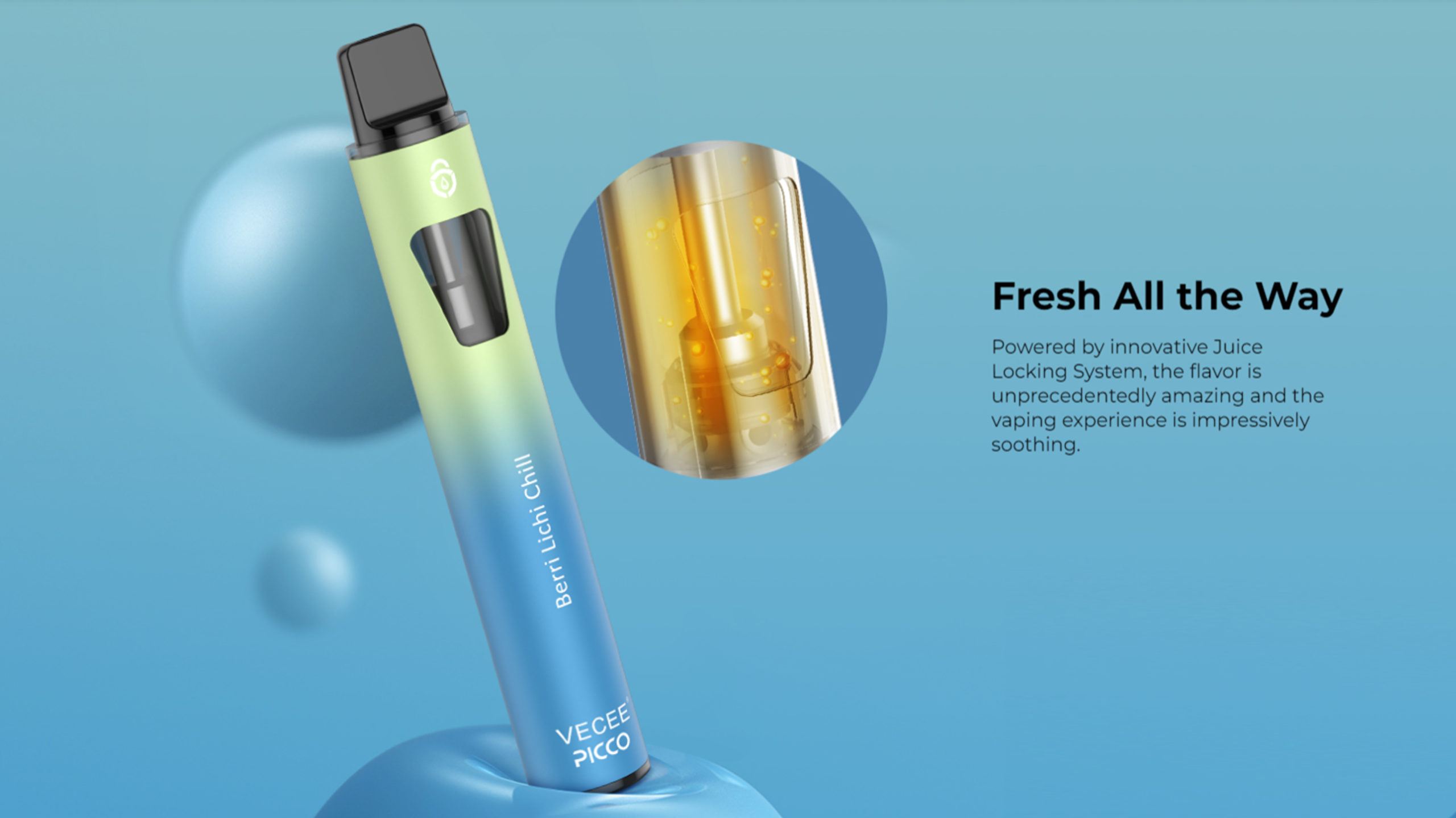 The VECEE PICCO disposable vape is the perfect device for anyone looking for an easy and convenient way to vape. The pre-filled design requires no setup or refill and is ready to use right out of the box.
It features a 2% salt nicotine formulation that provides a strong and flavorful nicotine experience with every puff. It has a 400mAh battery capacity, allowing you to get more vaping time (600 puffs) out of one device before discarding it. The VECEE PICCO also offers a generous 2ml e-liquid capacity, ensuring plenty of vaping time.
PICCO is a closed-system device that comes pre-filled with e-liquid and is ready to use right out of the box. One of the main benefits of the VECEE PICCO is its simplicity. There are no buttons to press or settings to adjust — all you have to do is take a draw, and the device will automatically activate. This makes it a great choice for those who are new to vaping and may be intimidated by more complex devices.
In addition, the VECEE PICCO has been equipped with a Juice Locking System, which helps keep the device secure and prevents leakage or spillage while being used. In terms of flavor, the VECEE PICCO offers a range of options to choose from. Classic tobacco and menthol flavors are available, as well as a variety of fruit and dessert flavors. The e-liquid used in the VECEE PICCO is made with high-quality ingredients and has a smooth and satisfying taste.
VECEE PICCO Disposable Vapes has other benefits, including convenience, affordability, and portability. The device is small and light, making it easy to carry around. It also has a moderate battery life for a disposable vape.
The device is also very affordable. With its low price tag and long battery life, you can be sure that you're getting a great deal. PICCO also comes with a 2% Salt Nicotine, giving you the perfect MTL nicotine hit.
VECEE PICCO Disposable Vape is TPD compliant, meaning it meets all of the safety and quality standards set by the Tobacco Products Directive. This is an important consideration for those who are looking for a high-quality and safe vaping option, as TPD compliance ensures that the product has undergone rigorous testing and meets strict guidelines.
Furthermore, VECEE PICCO's TPD compliance adds an extra layer of reassurance when purchasing this disposable vape. Finally, to use this vape device, press down the mouthpiece, wait for just 2 minutes and enjoy your Vape. You can also lift up the mouthpiece to keep the juice as fresh as first used.
Specifications
E-Liquid Capacity: 2ml
Battery: 400mAh
Puff Counts: Up to 600 puffs
Nicotine Strength: 2% salt nicotine
Juice Locking System: Present
Activation: Auto draw
Coil: Vertical mesh coil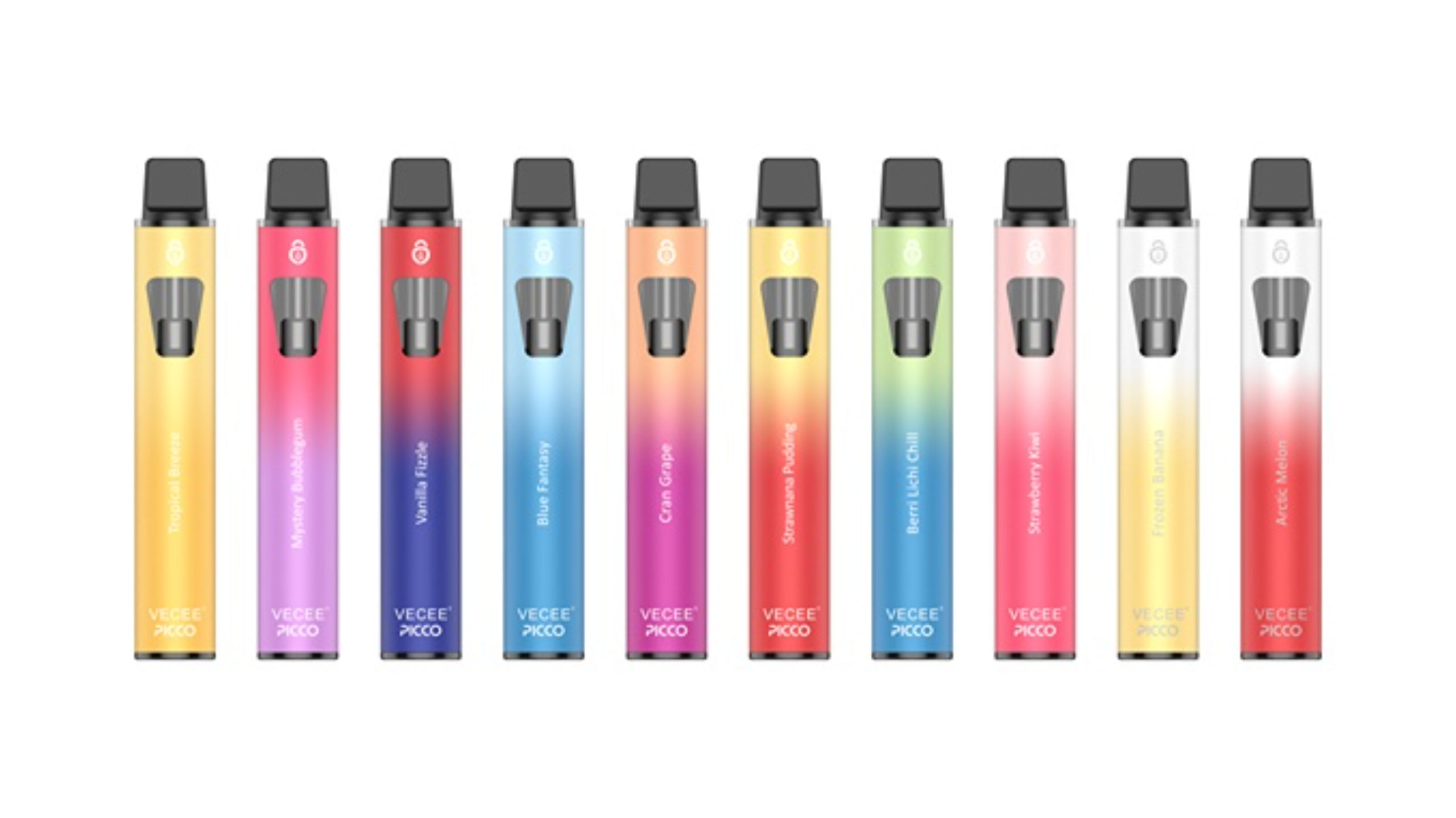 With the VECEE PICCO, you get ten (10) tasty flavors:
Tropical Breeze
Mystery Bubblegum
Vanilla Fizzle
Blue Fantasy
Cran Grape
Strawnana Pudding
Artic Melon
Berri Lichi Chill
Strawberry Kiwi
Frozen Banana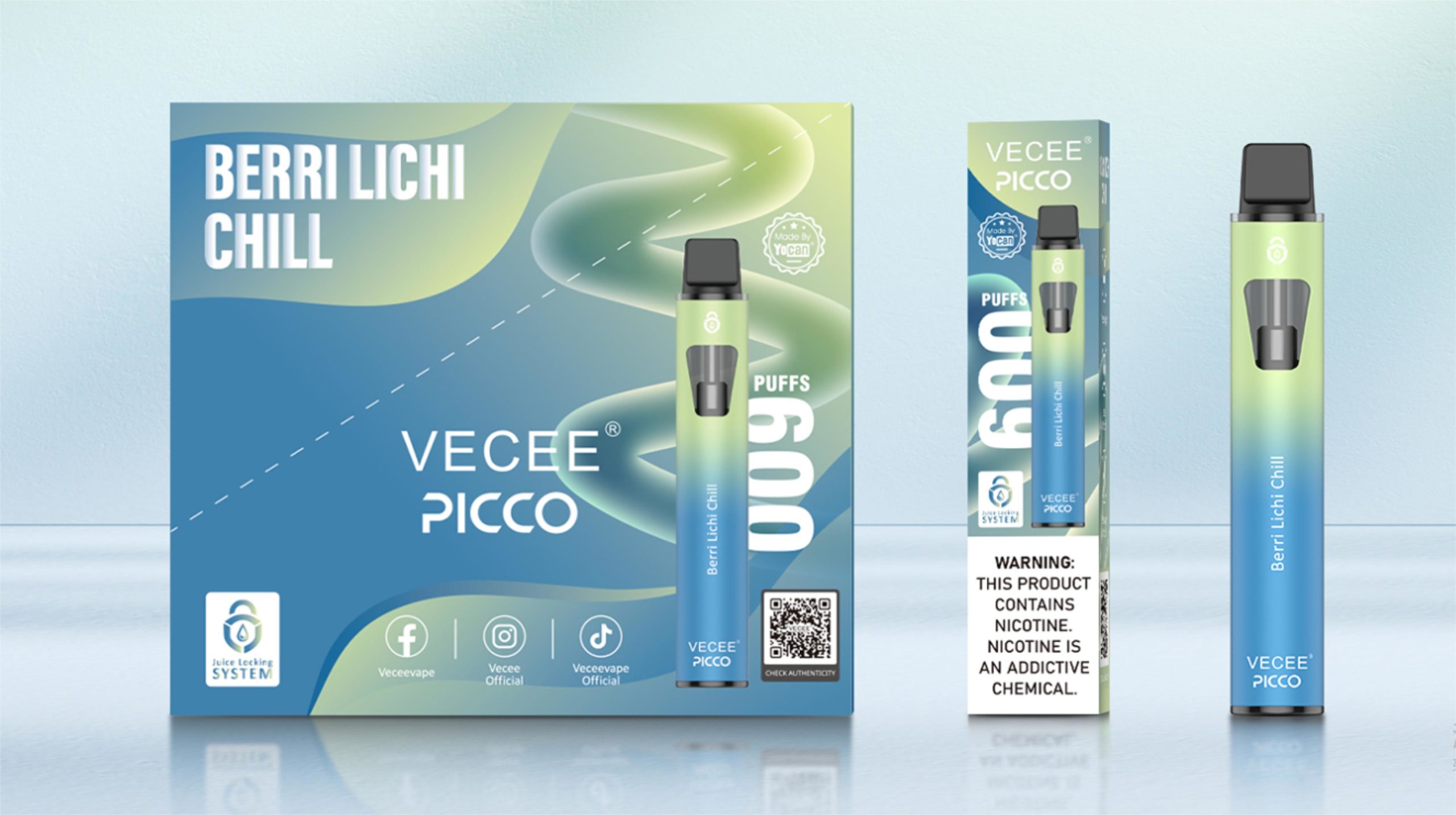 ● The VECEE PICCO Disposable Pod
● User manual
● 2ml e-juice
Final Verdict
VECEE PICCO disposable vape delivers a delicious and satisfying experience. The device has a smooth and consistent draw, making it easy to enjoy the full flavor of the e-liquid.