Long-time smokers trying to quit smoking with the help of vaping tend to struggle through various hurdles in the beginning. The early days of this significant switch are challenging and require a lot of perseverance. What they really want is a replacement for smoking that mimics the act of smoking and feels like it gradually passes through all the psychological and physical barriers. So many people trying to switch to e-cigarettes fall under the influence of heavy rebuildable tank atomizers and drip tank atomizers that require some acclimatization that goes beyond their own edge of frustration.
You can surely try out these devices and expand on your vaping experience, but before that, you must have a firm grasp on how e-cigarettes work and how it feels to blow vapor instead of smoke. Taking small feasible, and manageable steps is always the way forward. What started with a traditional three-piece design comprising the cartridge and atomizer has since been revived and revamped into several great and state-of-the-art devices that have totally revolutionized the whole e-cigarette industry.
Disposable vapes appeared in the markets in the late 2000s and have flipping smokers, especially those who get daunted by huge and complicated setups.
Puffs: 600
E-liquid capacity: 2ml
Battery: 550mAh
Nicotine: 2%
Nicotine type:  salt Nicotine
Coil: Mesh

Founded in 2016, IVG has become the leading global vape shop in a few years and amassed many patrons who have successfully quit their smoking habits with their products. IVG Bar Crystal disposable is one of their brainchild and a comparatively newer product in their compendium, and it's absolutely breathtaking from its aesthetic appearance and tantalizing flavors. As the name suggests, it is a disposable cylindrical vape bar with a purely auto-draw mechanism, so there are no buttons, screens, or anything additional to worry about. It simply activates when you draw.
With a 550mAh battery, the IVG Bar Crystal disposables are bound to last for a long time and provide greater longevity. However, the operating time of the bar obviously depends on the frequency of use and style of vaping and varies from person to person.
Each IVG Bar Crystal contains 20mg of nicotine and can boast up to 600 puffs, which are going to last you a long time. Each puff you take will give you a boost of nicotine that will satisfy all your cravings and will lift your mood. It also offers an excellent mouth-to-lung style vape
It is fitted with a mesh coil and doesn't have the loud sound of the coil firing; that's characteristic of traditional mods. Mesh is a grid-like strip of metal that's designed to increase the surface area of metal that comes into contact with your wicking material, and it gives you more lively flavors.
The mouthpiece of the IVG Bar Crystal is comfortable and intuitive, and the device also makes a great fidget companion because of its sleek and cylindrical design. You can keep vaping for long times at end, without even realizing thanks to its effortless mouthpiece that feels like everything good in the world.
One of the most striking features of these IVG Bar Crystal devices is the intriguing colors that match the flavors packed inside them. The outer shell is smooth and immaculate and feels nice upon touch. Nowhere else.
The IVG Bar Crystal line comprises 13 unique and highly sought-after flavors that are hard to resist once you try them. From the best-selling apple raspberry to the sweet and tangy burst of passionfruit mango, you can find the concoction of every flavor you like. The flavors themselves are incredibly balanced and not overpowering to blast your throat, and the firm draw allows the flavors to come to their own consistency throughout. In addition, the heavenly smell and intriguing colors broaden the appeal of these bars. Following are some of the flavors everyone must try to experience the best of the vaping world.
# IVG Bar Crystal apple raspberry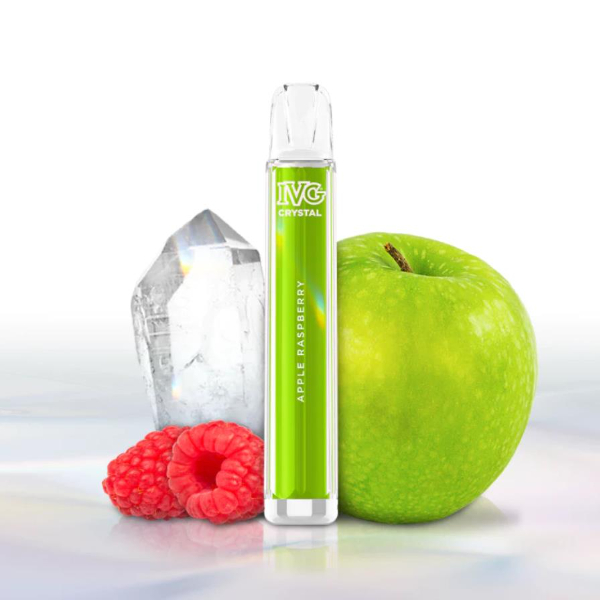 If you want to experience the sweetness of ripe apples coupled with the light sourness of raspberry, this flavor is right up your alley. This mouth-watering mix of refreshing raspberries and green Apples crushed together, making for pleasantly flavorful vaping.
# IVG Bar Crystal strawberry guava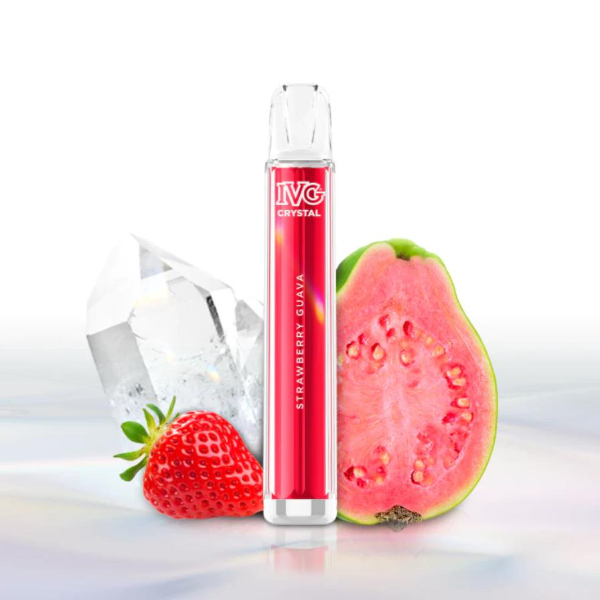 Fruity and sweet tropical mix, reminiscent of multi-fruit juice. It is a remarkably refreshing flavor that's infused with the fresh tropical strawberry and a seasonal touch of ripe guava.
# IVG Bar Crystal blueberry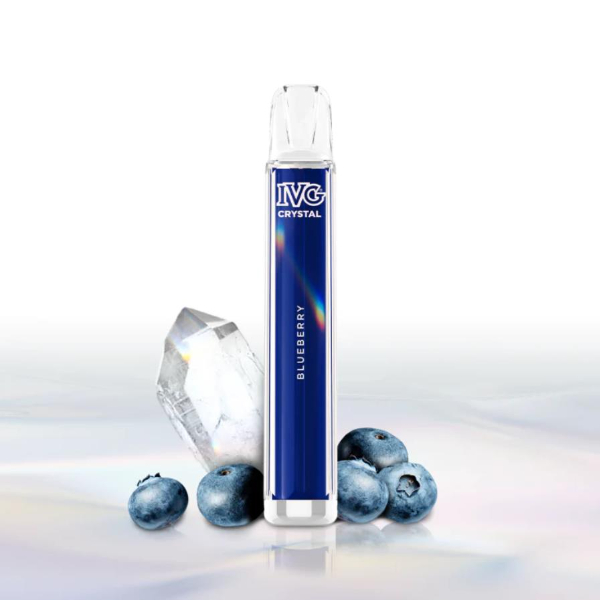 The sweetness of blueberries and a slight chill, the perfect balance of flavors that every blueberry lover would come to adore. It's truly said, that the bluer the berries, the sweeter the juice.
# IVG Bar Crystal strawberry, watermelon, bubblegum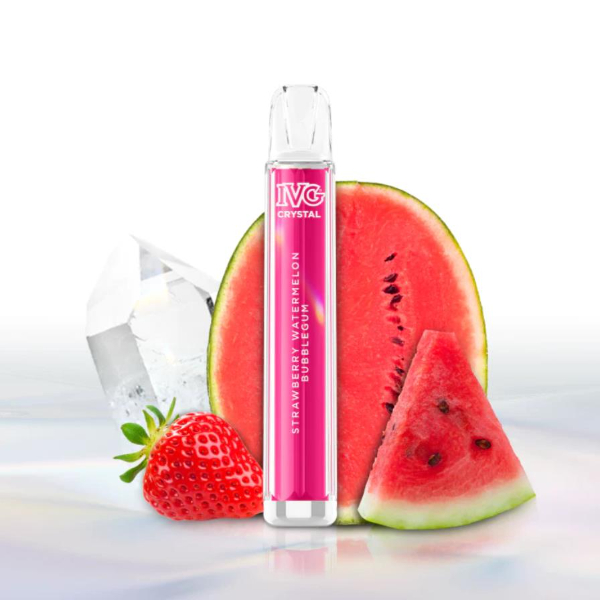 Subtle bubble gum flavor balanced out by the rich blend of refreshing fruity flavors. The luscious watermelons are mixed with fresh summer strawberry undertones and combined with sweet bubblegum accents to create the ideal finish. There's no question that this delicious and nostalgic combination will entice everyone who tries it!
Start Your Journey with IVG Bar Crystal Disposable Vapes
The crystal bars are a great way to start your vaping journey due to the following reasons:
They are ready-to-use, out-of-the-box disposables that don't require any complexity for their use and function.
The bar is neat and sleek and can easily be used for stealth vaping compared to other atomizers with enormous tanks.
You can easily slip it between your fingers, hide it under your palms, and switch to stealth vaping whenever the occasion calls for it.
The bar's body is made of plastic and is extremely lightweight and easy to carry, with no fear of leakage.
They can be highly advantageous to new vapors looking for an outlet and a stepping stone to enter the vaping world.
The flavor, vapor production, size, and discreteness of IVG's crystal disposable bars are some elements that make them a worthy investment. These will be your go-to 'out-and-about vaping tools because of their ease of use and compact structure. In addition, they are highly aesthetic, ergonomically sound, and a must-have in the collection of every vaping connoisseur.
This is a guest post by IVG.