The latest Orion Bar 7500 is a portable box-style disposable vape renowned for its large puffs, flavor performance, and unique design. Orion Bar is a disposable vape brand by LOST VAPE, known for its ORION, which is the first pod mod invented in the industry and has ever been sold 10 million units globally.
When you first see it, you will be surprised by the unique design of Orion Bar 7500 that distinguishes it from other disposable products in the market. Its transparent design concept provides a very comfortable visual experience for the user, and the sticker design allows you to feel the portable artwork in your hands. Furthermore, its palm-sized feather-weight transparent casing is designed for more convenient vaping when users are on the move.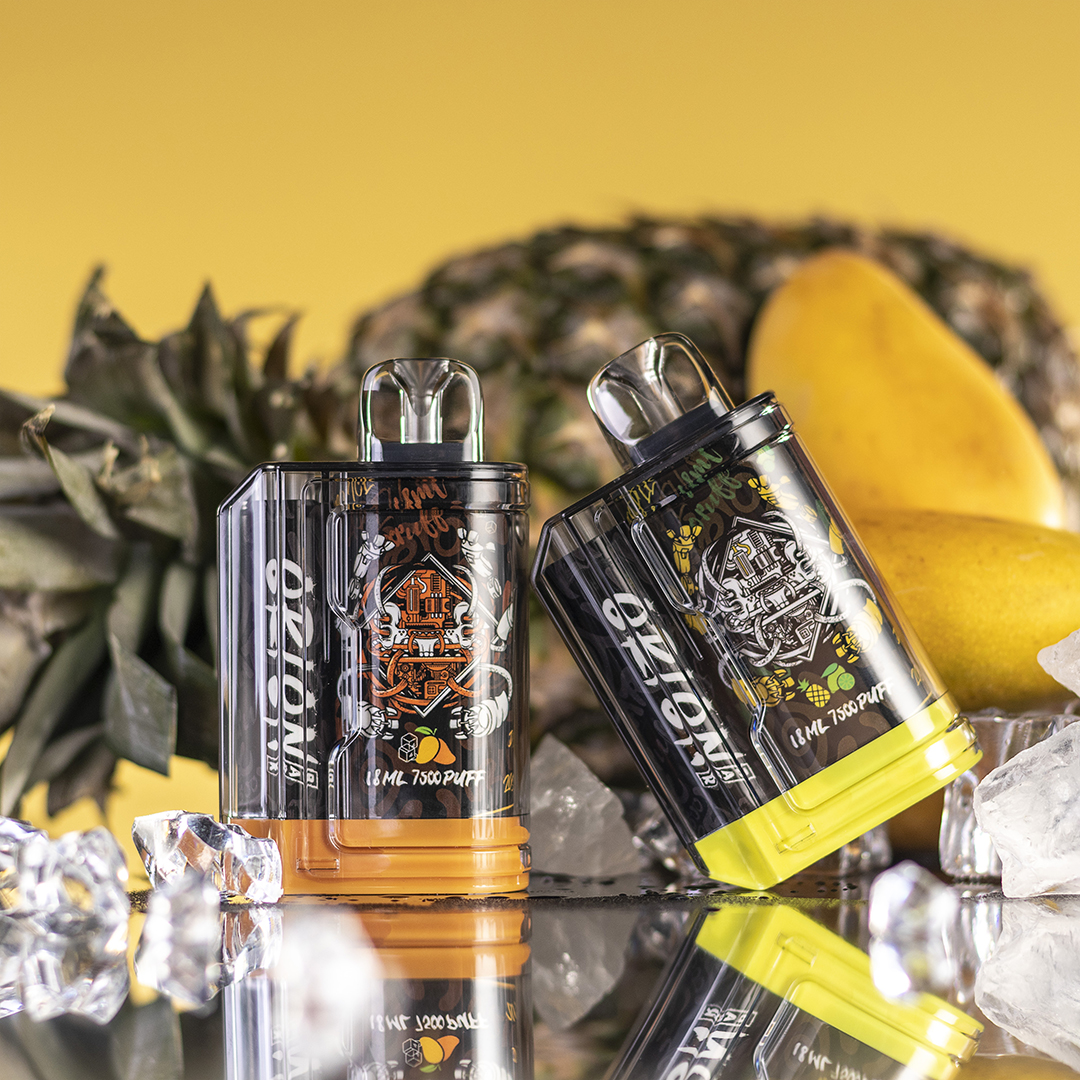 Smooth and Persistent Flavor
Despite its portable size, the Orion Bar 7500 holds a whopping 18 ml and up to 7500 puffs, which greatly satisfies users' need for longer-lasting nicotine hits. When you try ORION BAR 7500, you will find that the flavor reproduction is very realistic and smooth. Whether you choose MTL or RDL, it's incredible how well it performs. Besides, the device runs on a 650mAh rechargeable battery that supplies power to the built-in well-crafted mesh coil.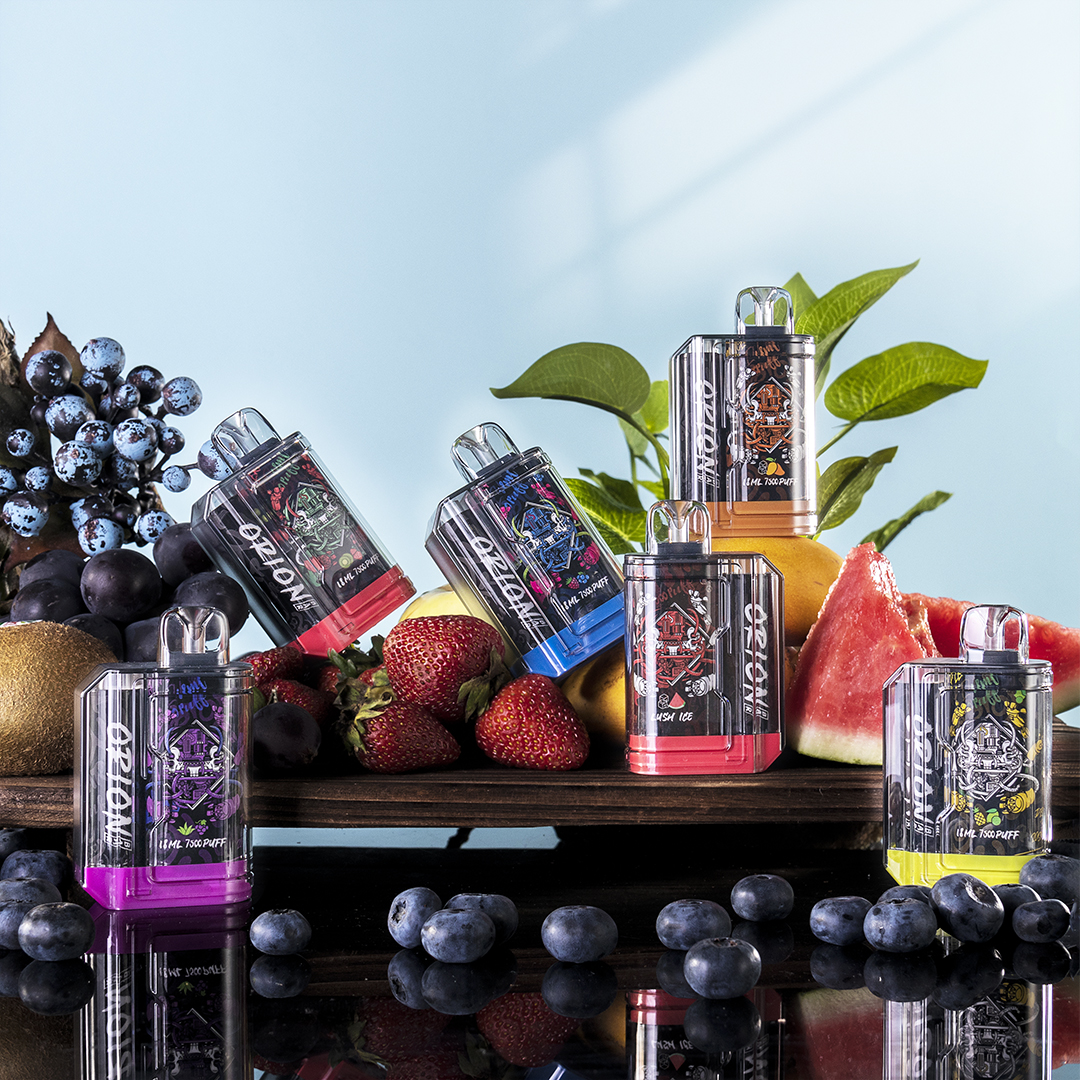 There are more than 15 flavors to choose from with the Orion Bar 7500, with options for 5% nicotine, to suit different regions' requirements. Choose from amazing flavors like cool mint, rainbow drop, lush ice, aloe grape, banana cake, sour apple ice, blueberry raspberry, strawberry kiwi and mango ice and so on.
A Stunning Vaping Experience for Users
Listen to the feedback from users after they have tried the ORION Bar 7500! Many say the vaping experience is smooth and comfortable. The flavor reproduction is high, the consistency of taste is long-lasting, and it is considered one of the best disposables.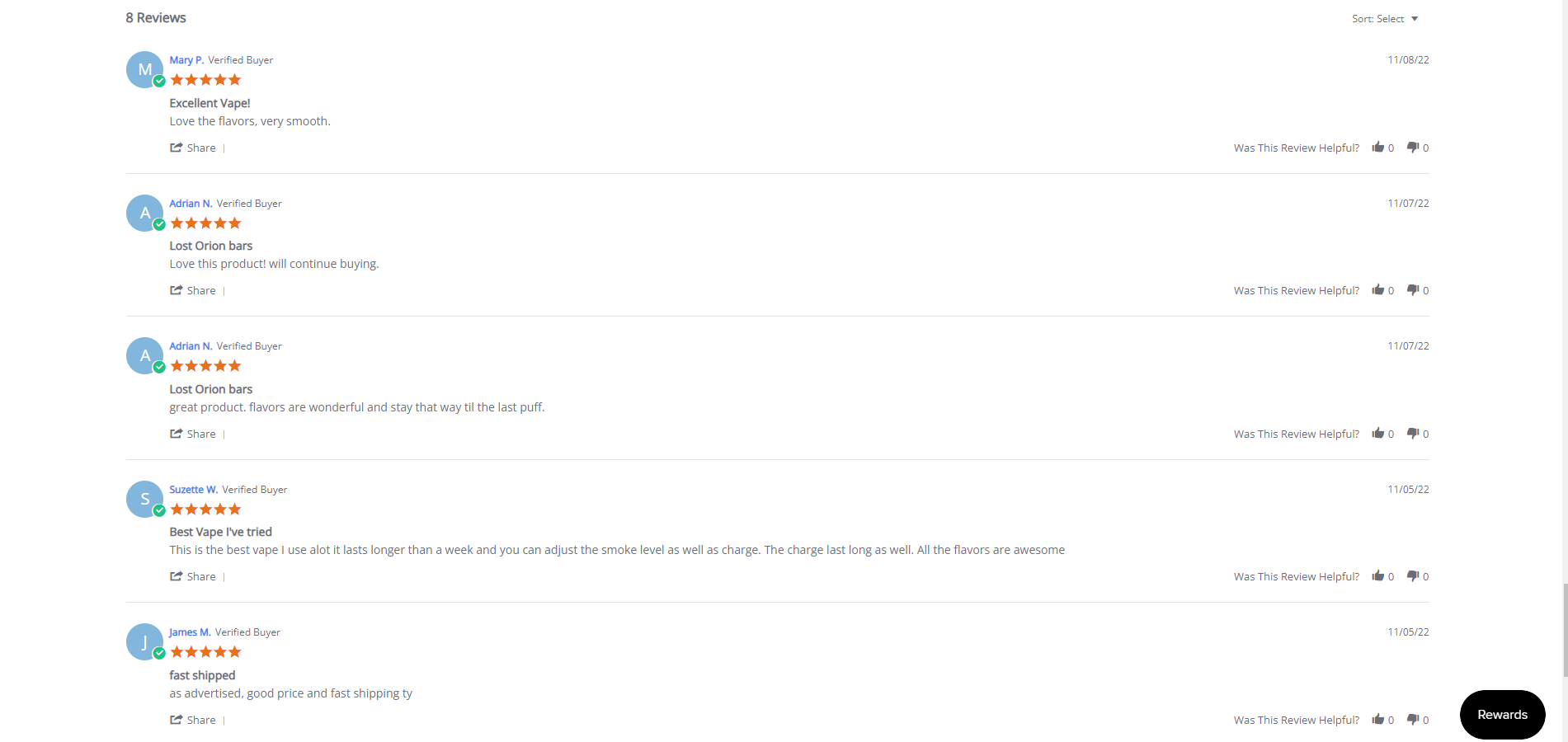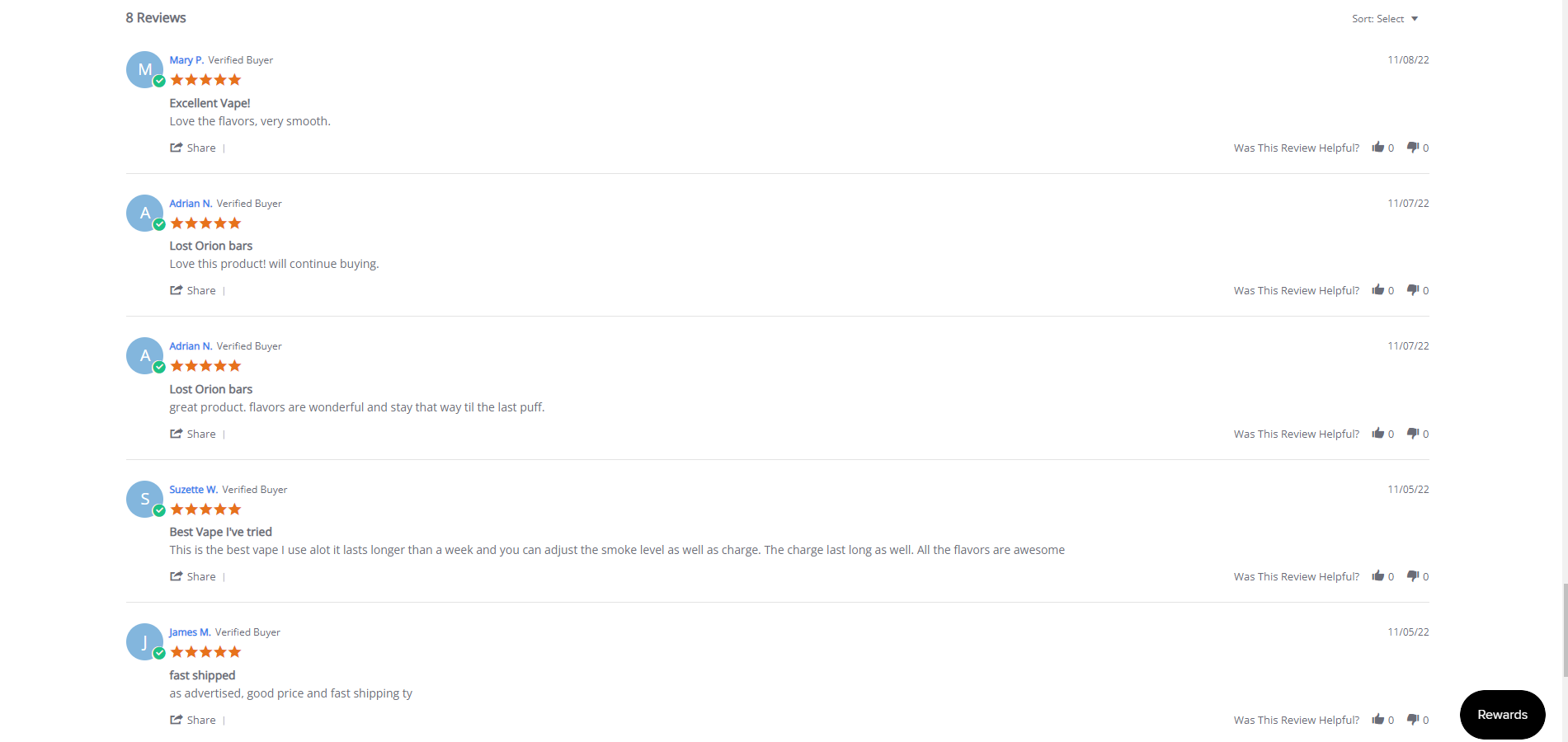 User Feedback from the Online store
Orion Bar 7500 will be a good choice if you want a uniquely-designed compact vape and also satisfying powerful output.

Sour Apple Ice
Blueberry Raspberry
Strawberry Kiwi
Pineapple Lemonade
Aloe Grape
Cool Mint
Rainbow Drop
Lush Ice
Banana Cake
Mango Ice
Grape Energy
Orange Ice
Peach Mango Watermelon
Pineapple Ice
Pink Lemonade