Introduce the newest disposable vape from Beco Vape is the BECO Slim. With their healthy, high-quality vaping goods, BECO, a company that has a reputation for producing some pretty fantastic items, hopes to assist their consumers in creating their own little oasis by introducing natural fruit flavors into daily life.
From the Beco Beak 4000 to Beco Soft 6000, they prove to be a genuine quality-over-quantity business that delivers products featuring durability and fantastic flavors.
The BECO Slim is a disposable vape that reduces things to a bare minimum. It is powered by a 1.1Ω mesh coil, producing cloud with stronger hits. The newly upgraded food class 304 stainless steel coil is designed for a stellar vaping experience. It has no buttons, modes, or fancy technologies, making it a completely user-friendly gadget.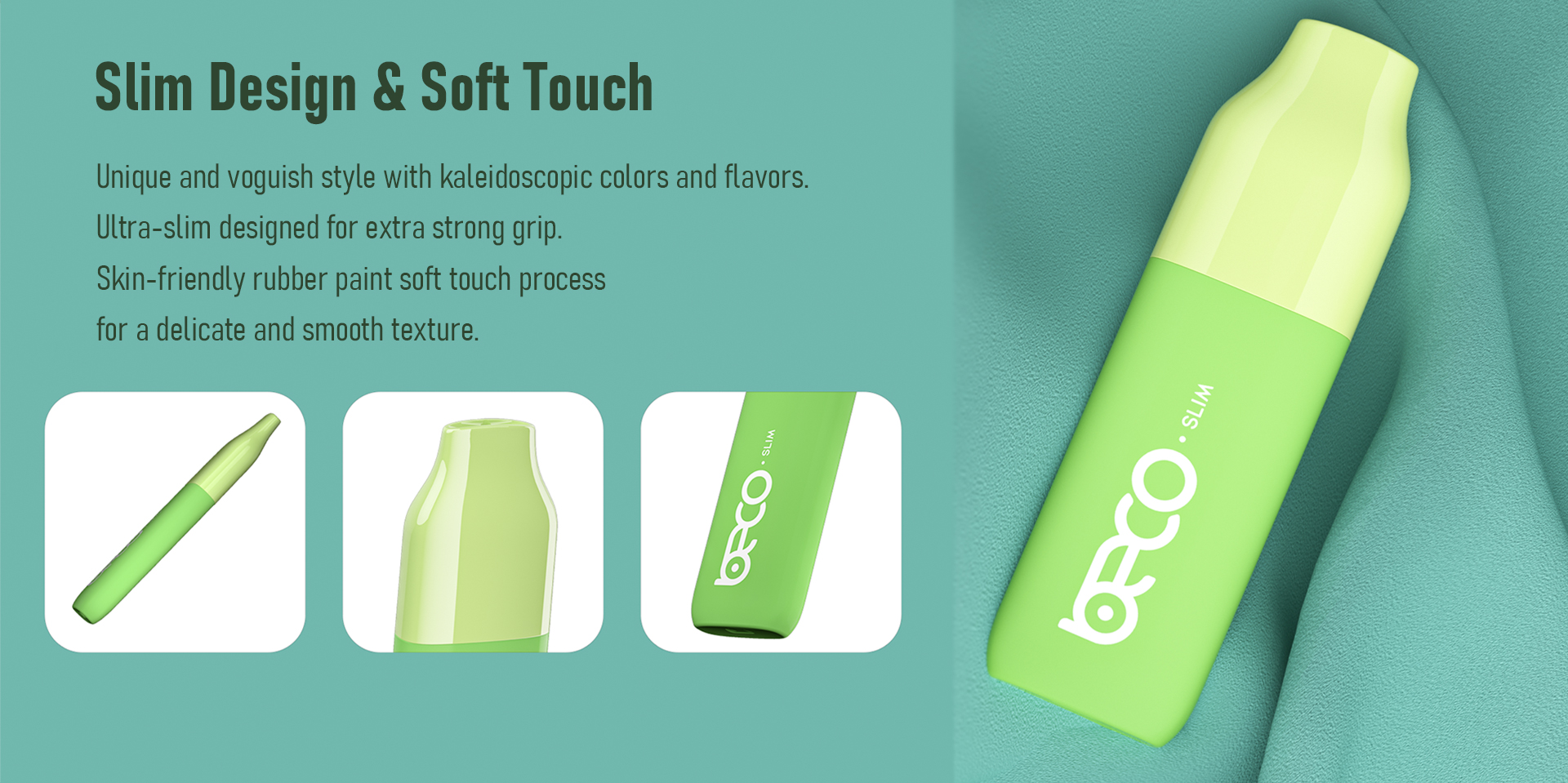 The Beco Slim features kaleidoscope hues and flavors in a distinctive and voguish design, extremely slender and built with a firm grip in mind. The soft-touch rubber paint method offers a delicate, smooth texture that is skin-friendly. Battery life seems very sufficient for a device like this. With its inbuilt battery, rated at 1150mAh, you can take 4500 puffs while still getting every last bit of taste.
For a stronger, longer-lasting mix and richer flavor, the updated coil is paired with the improved e-juice formula. You'll be charmed with just the right amount of sweetness! Overall, Beco Slim does a great job in designing a convenient, quality beginner-level device. It's designed for individuals who want to quit smoking, and it achieves that brilliantly. If you're new to vaping or simply need something portable.
Size: 117 x 34.5 x 13.5mm
Weight: 53g
Resistance: 1.1Ω Mesh
Puffs: 4500
E-juice Capacity: 9ml
Nic Strength: 5%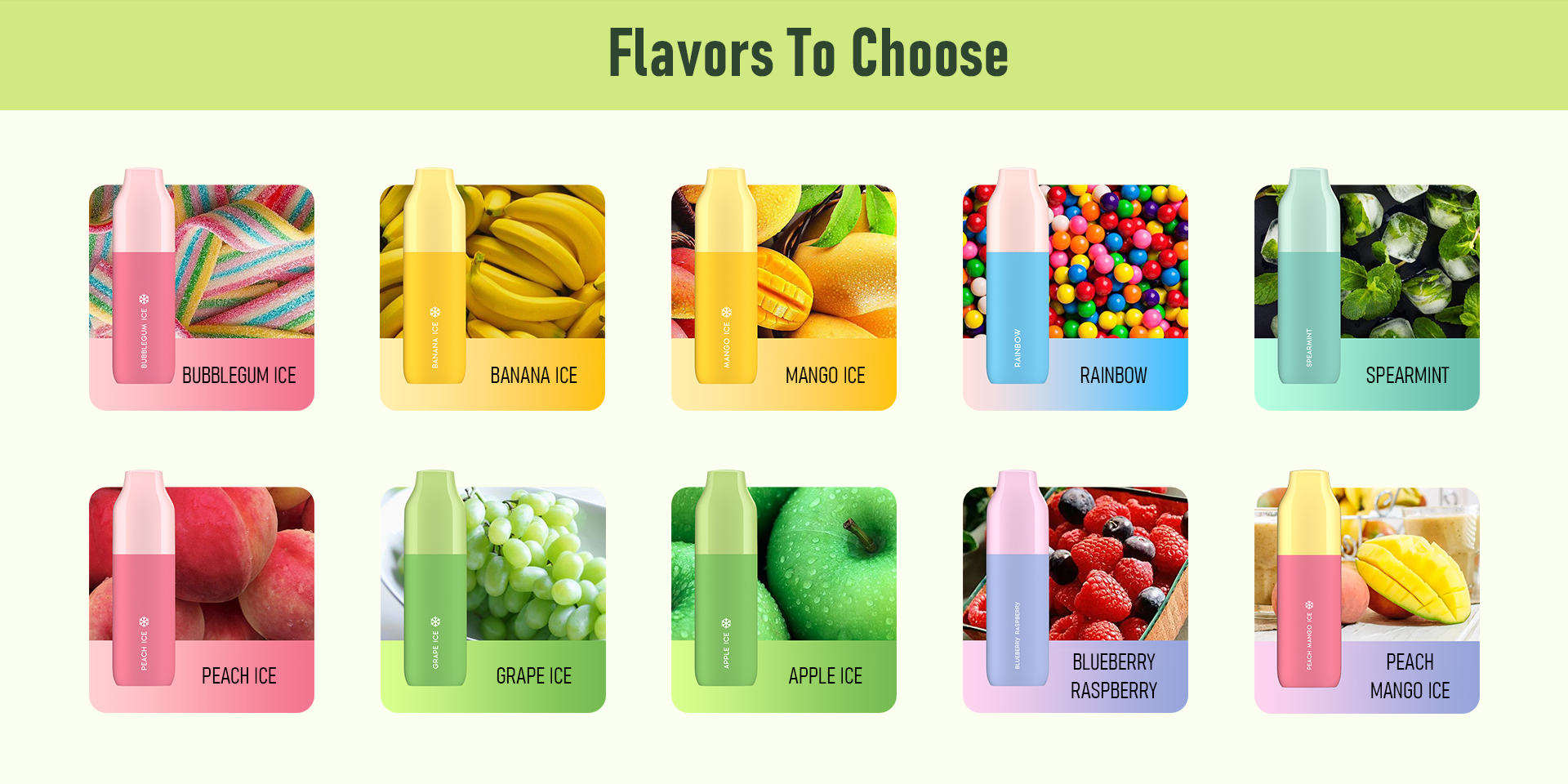 Rainbow, Apple Ice, Bubblegum Ice, Peach Mango Ice, Grape Ice, Banana Ice, Blueberry Raspberry, Spearmint, Peach Ice, Mango Ice