VECEE, a subsidiary of YOCAN Tech, has released its brand new disposable vape device — the VECEE Gala, and it's got vapers buzzing. VECEE is famous for its premium quality disposable vapes with delicious mouth-watering fruit flavors, so we expect nothing sub-par.
One fact that calls our attention to this model is the design. The GALA variant of VECEE's disposable vapes is arguably one of the market's most visually appealing vaping devices. Holding this device adds some edge to your personality and style.
Also, compared to the other models produced by the brand, GALA delivers up to 4000 satisfying puffs. Moreover, with its large tank of 10ml e-liquid capacity, vapers can enjoy huger vapor production with the best burst of flavors. Now, let's find out more about this device.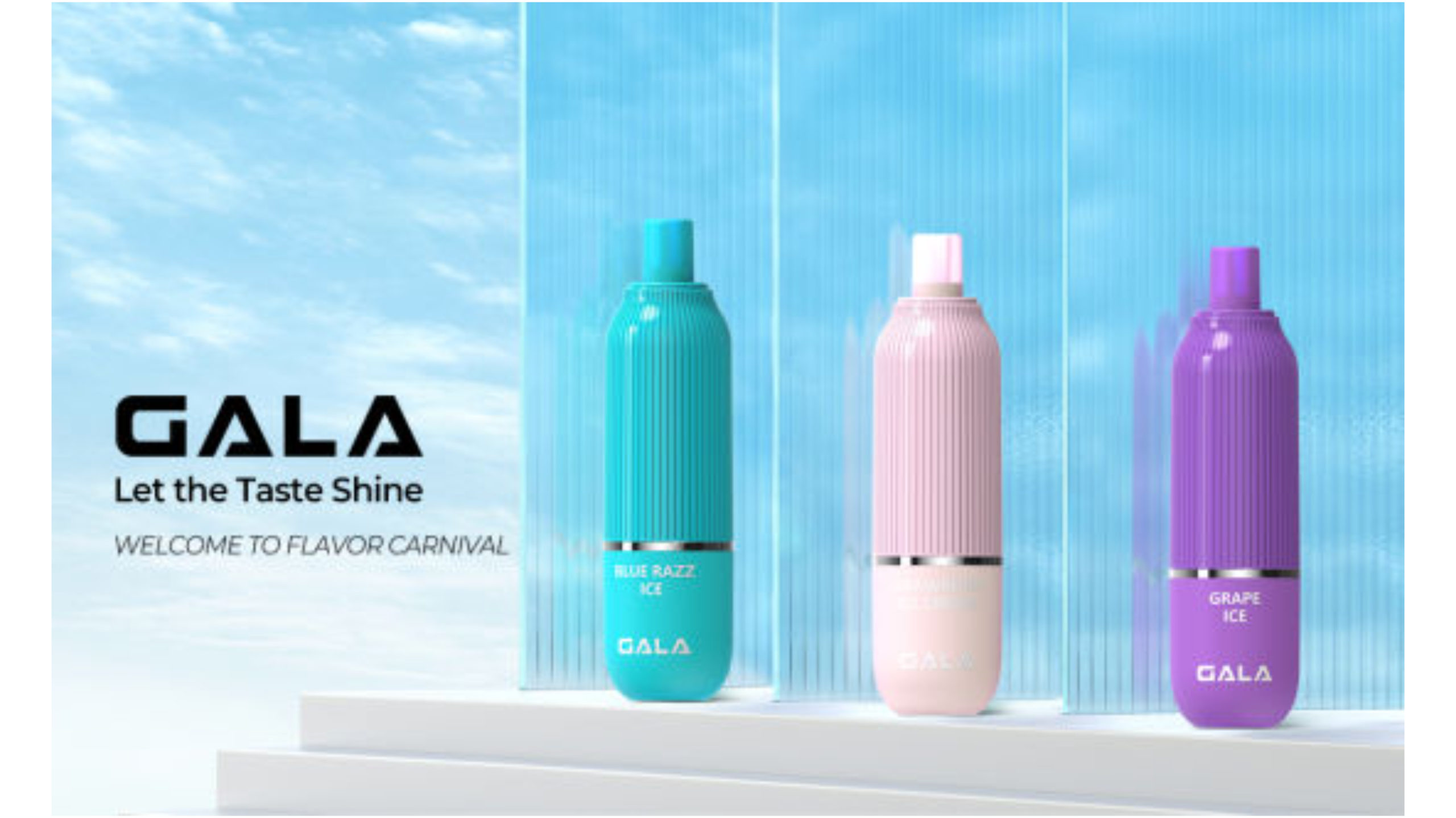 The VECEE GALA features a long-lasting 600mAh built-in battery with a Type-C charging port that makes the battery even more powerful. With more power comes more juice for a mind-blowing vaping experience. The USB charging port is positioned at the bottom of the pod, and you can plug it in using any USB Type-C cable when the battery dies. The base also has LED lights that show white when vaping, which is pretty cool.
The device is powered by a vertical 1.1ohm mesh coil, delivering more heat, intense flavor, and massive vapor production. Speaking of flavors, the GALA disposable vape comes in 10 traditional but toothsome fruity flavors, with no tobacco and no menthol. With these flavors, it will be a flavor carnival for your tastebuds.
Vapers can enjoy the clean taste of Watermelon Ice, Kiwi Dragonfruit Berry, Orange Soda, etc. Each flavor profile is printed on the device, so you know what to expect once you purchase. In addition, the device comes in bright colors that are attractive and easy on the eyes. So if colors are your thing, this is a perfect choice.
The design and build quality of the VECEE GALA disposable vape is also noteworthy. This device has a bulky body, measuring 102mm tall by 27. However, it is portable, convenient, and can fit in the palm of your hand. Compared to other disposables in the market, GALA is very small and has a nice tactile feel. As a result, you can take up to five of these with you, and you'll barely notice they are there.
Also, the vaping device has a round mouthpiece made of hard silicone to give you a nice tight draw and perfect mouth-to-lung (MTL) vaping. No direct lung vaping, no airflow control, just strictly MTL vaping. The airflow is nice and smooth, and the auto-draw activates flawlessly. Bonus point, it requires zero maintenance; just simply charge it.
Furthermore, despite VECEE GALA's size, it boasts a 10ml e-liquid capacity. As a result, it delivers up to 4000 fulfilling puffs. Considering this e-liquid capacity, the fact that this device isn't heavy is surprising. Regardless, be ready to enjoy consistent and long-lasting vapors from start to finish.
Specs
E-Liquid Capacity: 10ml
Resistance Coil: Vertical mesh coil
Battery: 600 mAh (rechargeble)
Puff Counts:4000 satisfying puffs
Nicotine Salt Strenght:5%
Charging Interface: USB Type-C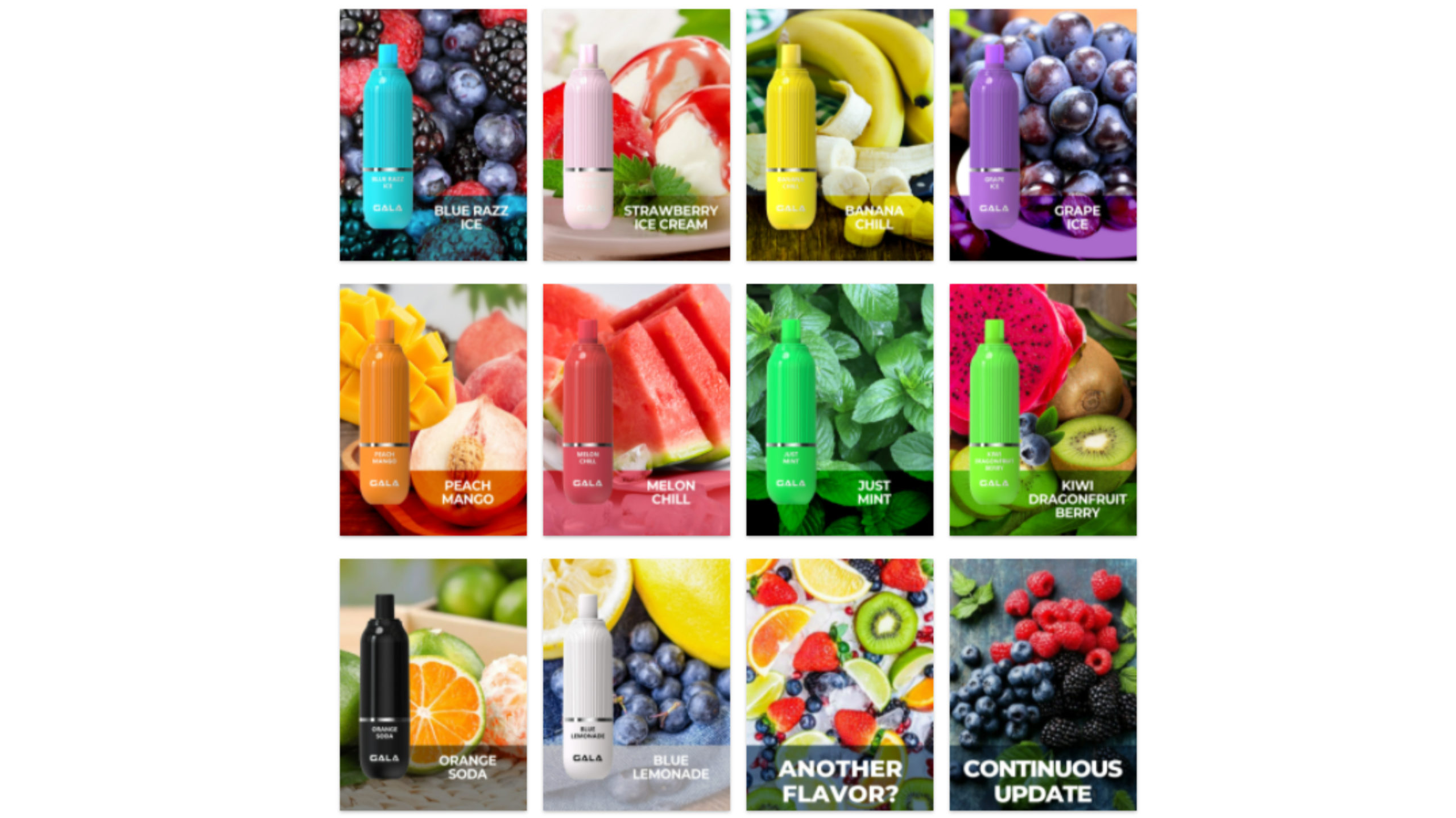 The VECEE GALA disposable vape comes in delicious sweet flavors, so there is something for everyone. The device offers the following flavors:
Banana Chill
Blue Razz Ice
Strawberry Ice Cream
Grape Ice
Peach Mango
Just Mint
Melon Chill
Kiwi Dragonfruit Berry
Blue Lemonade
Orange Soda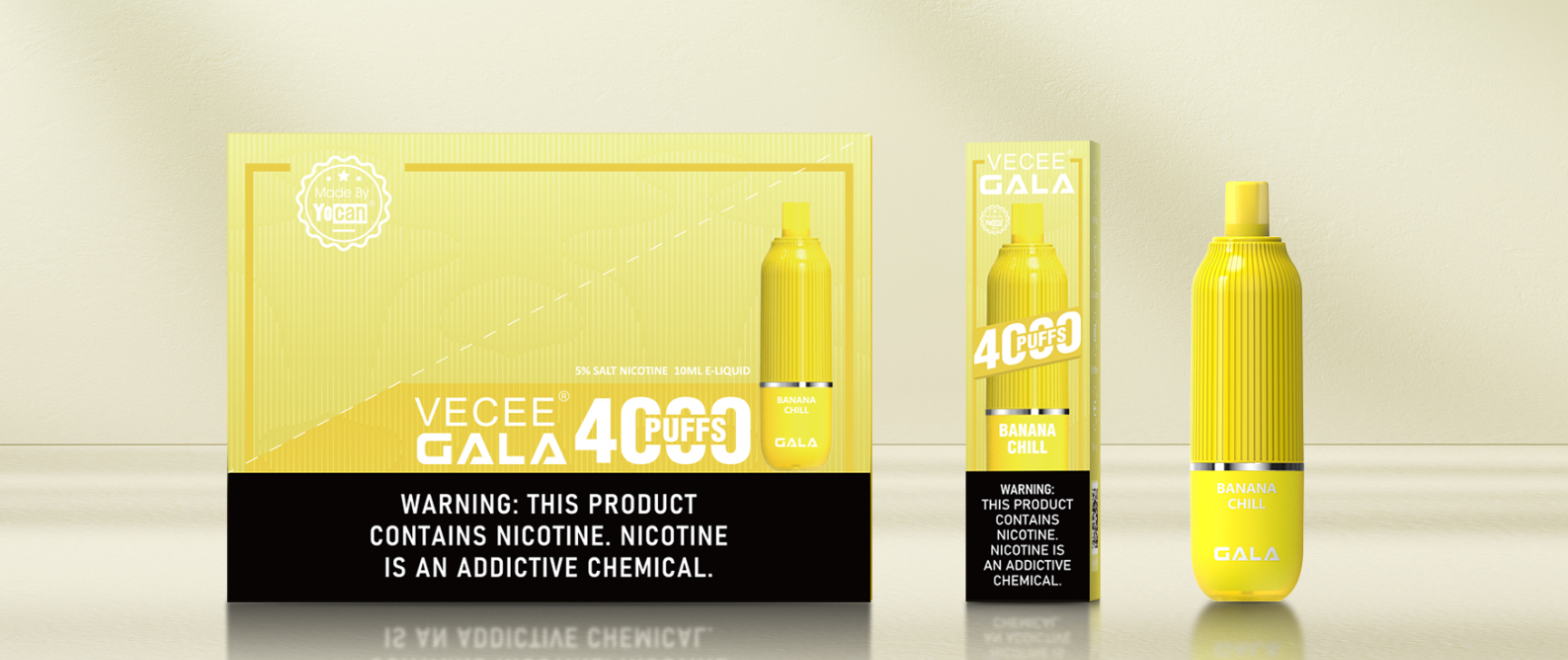 Final Verdict
Overall, VECEE GALA disposable vape is worth the buy. So if you like small, flavorful disposables with affordable price tags, this is a win.