Speaking of Voopoo's vapes, perhaps nothing sounds more alluring than "Hey, Voopoo just rolled out a new addition to its Drag series!" The new launch is Voopoo Drag Q pod system kit with 25W max output.

To be frank, it's not only the tried-and-true Voopoo Drag line that calls our attention to this latest pod kit. It interests us more with a couple of innovative twists which really break old patterns of a pod vape. Ok, we'll walk you through what's new in the Voopoo Drag Q pod vape.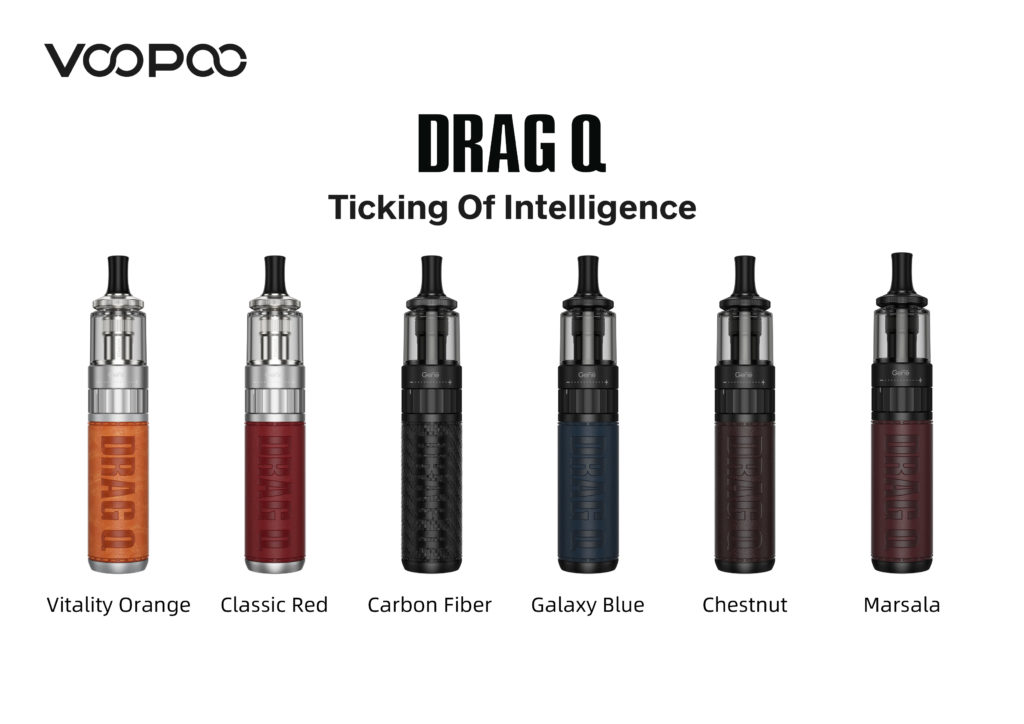 Voopoo Drag Q comes compatible with four coils to make for versatile vaping experience, ranging from 0.5ohm to 1.2ohm. Although looking from the mouthpiece alone, the pod seems to be meant for MTL style only—which is just about the fact, as three of the four are designed for MTL draws indeed. While the 05ohm mesh coil, released by Voopoo very recently, supports a power range from 18-25W to deliver great RDL vaping.
On the outside, we feel like Drag Q pod is just a mini-sized version of all previous classic Voopoo Drag models, like Voopoo Drag S and Drag X pod mods. Cylindrical body, transparent tank and a large patch of leather covering the heel—all the same. Except that the new one is thinner and slimmer.
An awesome update in the new pod is it gives users extremely accurate control over air allowed in. Its AFC system is creatively designed like a gear wheel, which is wedged into the upper part of the body, with scale marks to indicate the specific airflow level. Seeing the picture offered by Voopoo official can be more clear-cut. We've done a rough count—users can flick among at least ten different levels of air amount in the Voopoo Drag Q.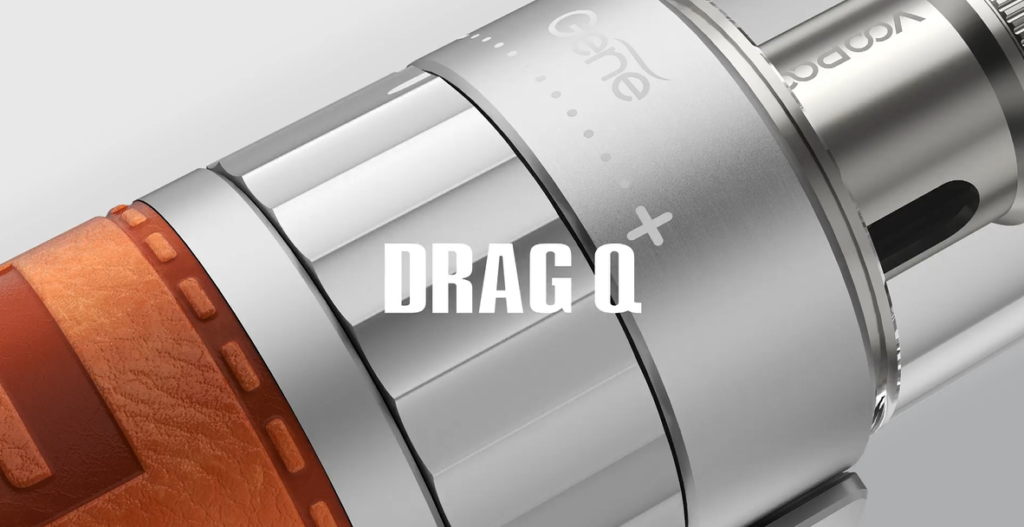 The pod system puts a button on the side edge. Press it three times, you can set a key lock right away. Underneath the button is an exquisite, slender and long LED light for battery level indicating. It's a rare design, and seems to me better at showing the battery status in a straightforward manner.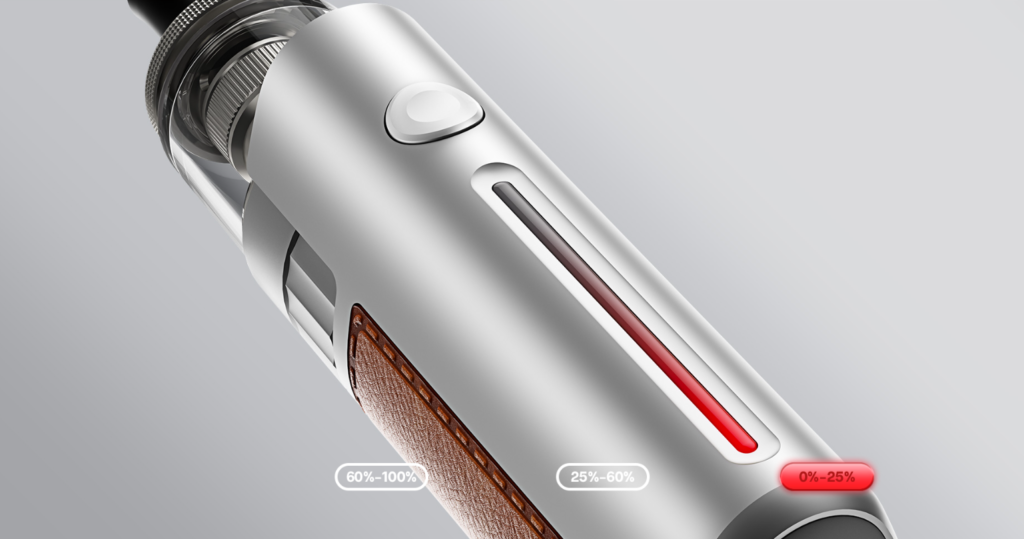 Specs
Size: 92.5*24*14.14mm
Material: Leather, Zinc Alloy, Silicone
Output Power: 8-25W
Output Voltage: 3.2-4.2V
Resistance: 0.3-3Ω
Battery Capacity: 1250mAh
Capacity: 3.5ml (Standard/US) / 2ml (TPD)
Material: Stainless Steel + PCTG
Size: 51.45*21.5*21.5mm
Resistance: 0.5Ω (VOOPOO ITO-M0) / 1.2Ω (VOOPOO ITO-M3)
What's in the Kit? (Standard Ver.)
Voopoo ITO-X Pod (3.5ml) x 1
0.5Ω Voopoo ITO-M0 mesh coil x 1
1.2Ω Voopoo ITO-M3 mesh coil x 1
Voopoo ITO Coil Card x 1
User Manual x 1
Type-C Cable x 1
Price and When You Can Get It?
Voopoo Drag Q Kit MSRP: $39.99
ITO-X Pod MSRP: $10.99
ITO-M Coil MSRP: $4.00
It's estimated the kit will come available in mainstream online e-cig stores on around June 20th. Pre-order is already open in some of them. Don't miss out on our hand-picked vape coupons for this Voopoo Drag Q Pod kit if you have interests.