If you've ever found yourself hoping you could vape on a completely different disposable device that shows a new take on form factor, perhaps you can consider the latest Marvol 6000-puff disposable vape by VAPTEX.
This may not be the most customizable option like the VECEE AREX which allows for both power and airflow adjustment; while looking from the outside, it's definitely designed with some innovative ideas in mind.
Preview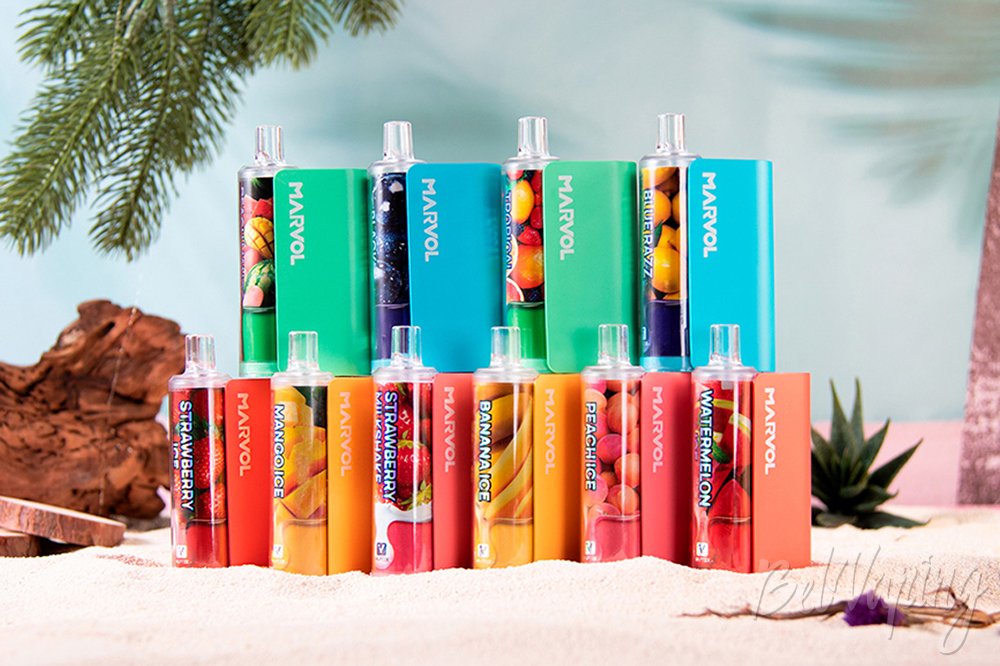 VAPTEX Marvol disposable vape comes as a cuboid device with all edges rounded off. Vapes with such design usually feel better in hands, giving more comfortable grips when you hold them. Technically, VAPTEX Marvol can be broken down into two sections just like a pod mod, the left being a pod cartridge that houses 16ml e-liquid and 1.2ohm mesh coil, while the right packing in the 600mAh battery.
Its overall color scheme is vivid and fresh. As the pod cartridge and battery holder adopt distinct design styles, it looks as if the one is wedged into the other, which further adds some visual pops. The disposable vape has a total of 10 flavors to choose from, each corresponding to one color. VAPTEX even prints different fruits on the exterior for every flavor option. There're two nicotine strengths of 2% and 5%, meaning vapers can choose whichever fit them best.
Vaptex Marvol Disposable Vape Specs
E-liquid Capacity: 16ml
Puffs: Up to 6000
Coil: 1.2ohm mesh
Nicotine Strength: 50mg/ml
Battery: 600mAh Type-C charging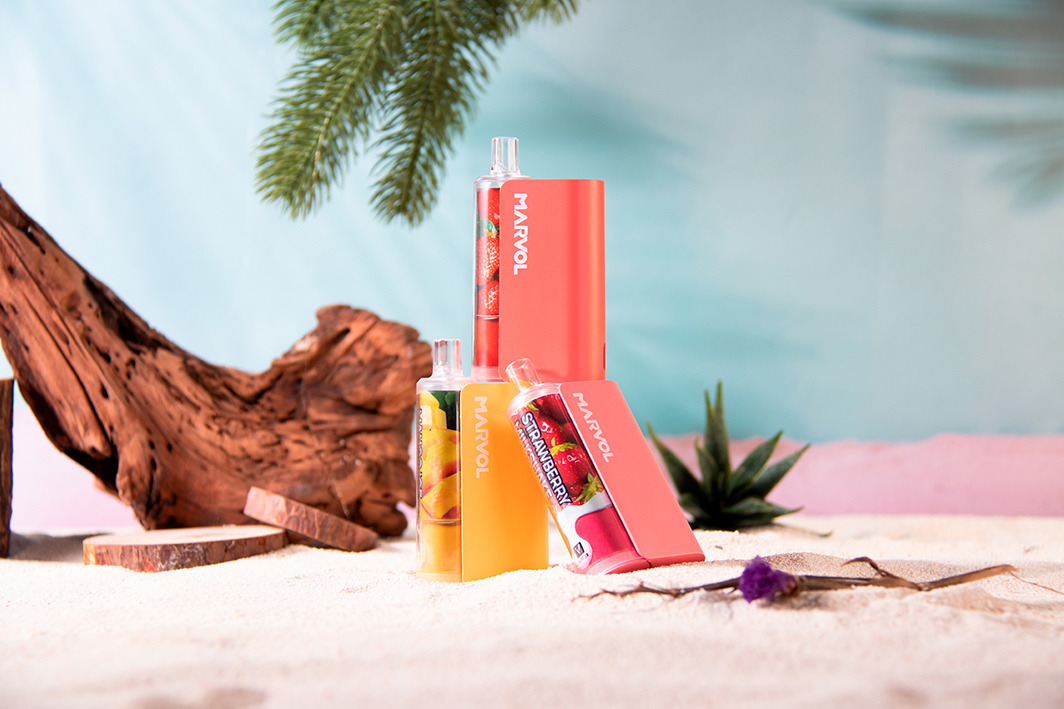 VAPTEX Marvol Disposable Vape Flavors
Watermelon Ice, Banana Ice, Black Currant, Mango Ice, Tropical Fruit, Blue Razz Lemonade, Strawberry Ice, Strawberry Milkshake, Peach Ice, Peach Mango Watermelon