Designed and manufactured by the leading vape brand Geekvape, Geek Bar has long since stayed ahead of the curve and invigorated the industry with novel creations. Their ideas about disposable vapes seem to be infinite—so here comes the latest Geek Bar B4000.

Preview
Geek Bar B4000 is a compact, box-shaped vaping device that can be easily slipped into your pocket. By packing in a 1050mAh built-in battery and pre-filled with 10ml e-juice at 50mg/ml nicotine strength, it can give you approximately 4000 hits.
Geek Bar makes an update to the mesh coil in order to further reduce the flavor loss, so users can get the maximal flavor up till the last drop of liquid. The flavor options available in this new launch also marks a big leap, in terms of the sophistication of flavor blends. Although it has released only 6 flavors to choose from, each of them features a fascinating mix of fruits or desserts. We really can't wait to give this creative, well-rounded flavor profile a try.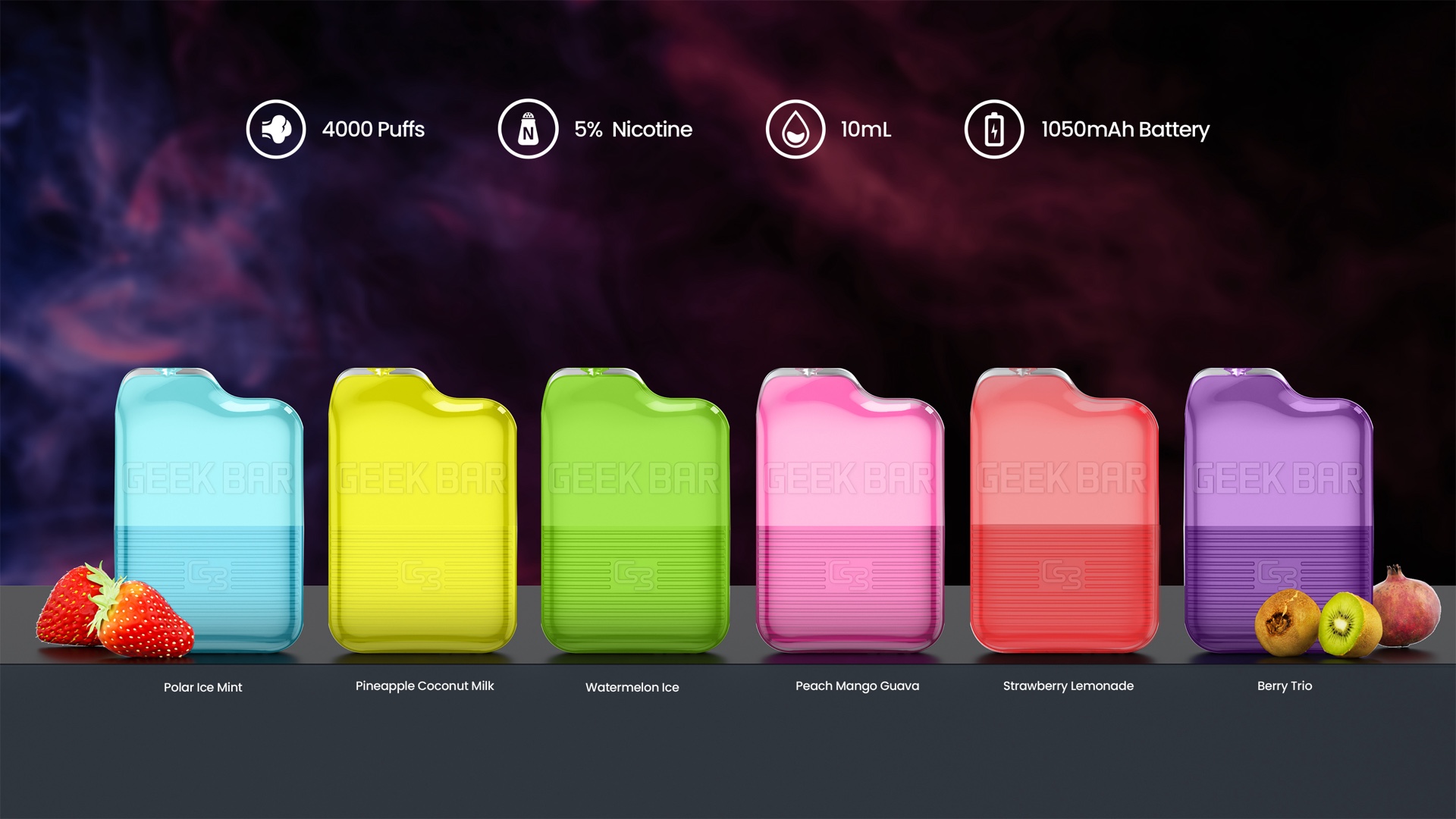 Geek Bar B4000 Flavors
Polar Ice Mint
Pineapple Coconut Milk
Watermelon Ice
Peach Mango Guava
Strawberry Lemonade
Berry Trio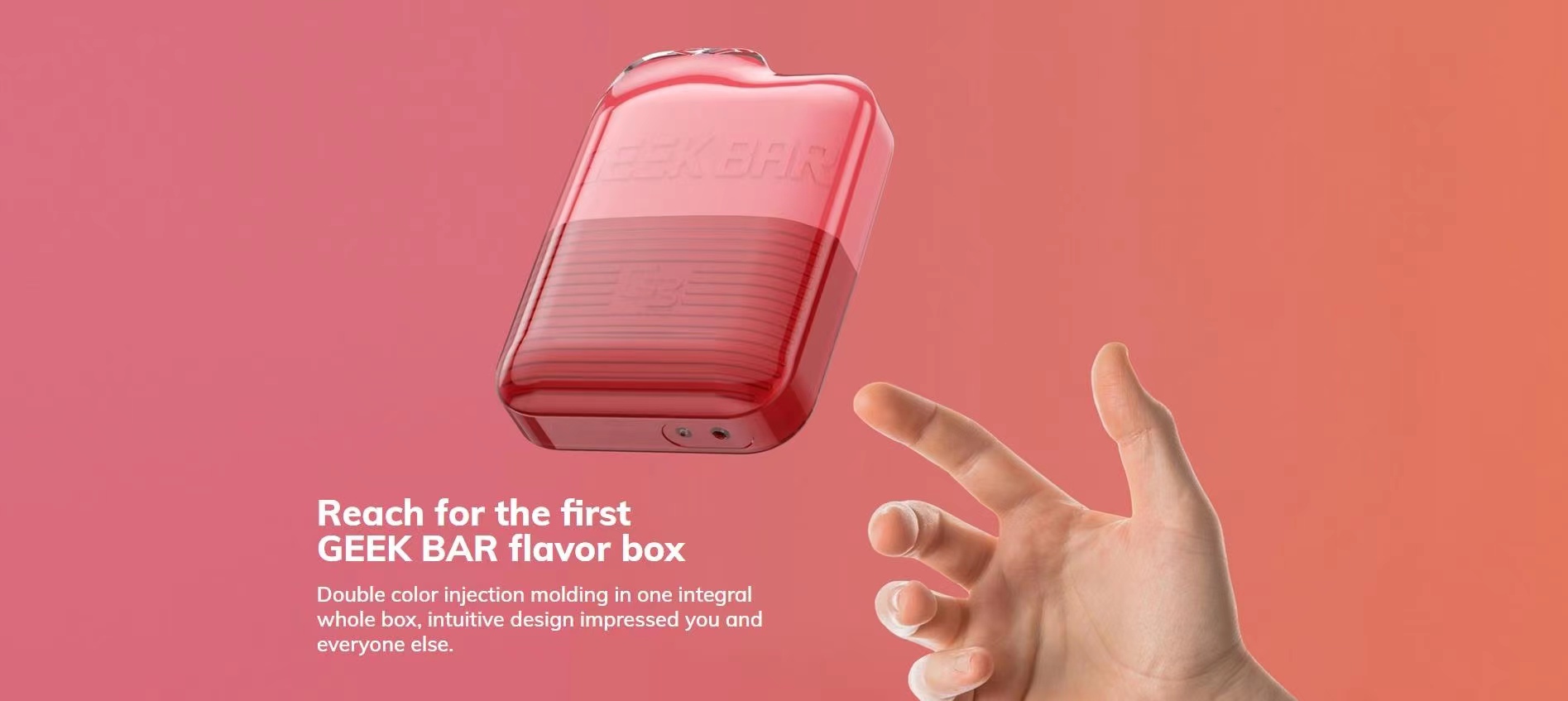 Specs
Size: 50.6mm*21mm*75.5mm
E-juice capacity: 10ml
Battery: 1050mAh
Nicotine strength: 5%
Puff counts: 4000