Elf Bar may be one of the newest entrants onto the disposable vaping market, but the brand has rapidly become a top-seller thanks to the high-quality products and excellent vaping experiences that it offers.

The brand comprises pod vape kits and disposables, and the Elf Bar MC600 represents a recent addition to this product line-up. The significant difference between the MC600 and other Elf Bar products is that it offers a Shisha vaping experience – something that sets these disposable vapes apart from the crowd.
So – are these vapes worth the money you pay for them? We tried them out to find out.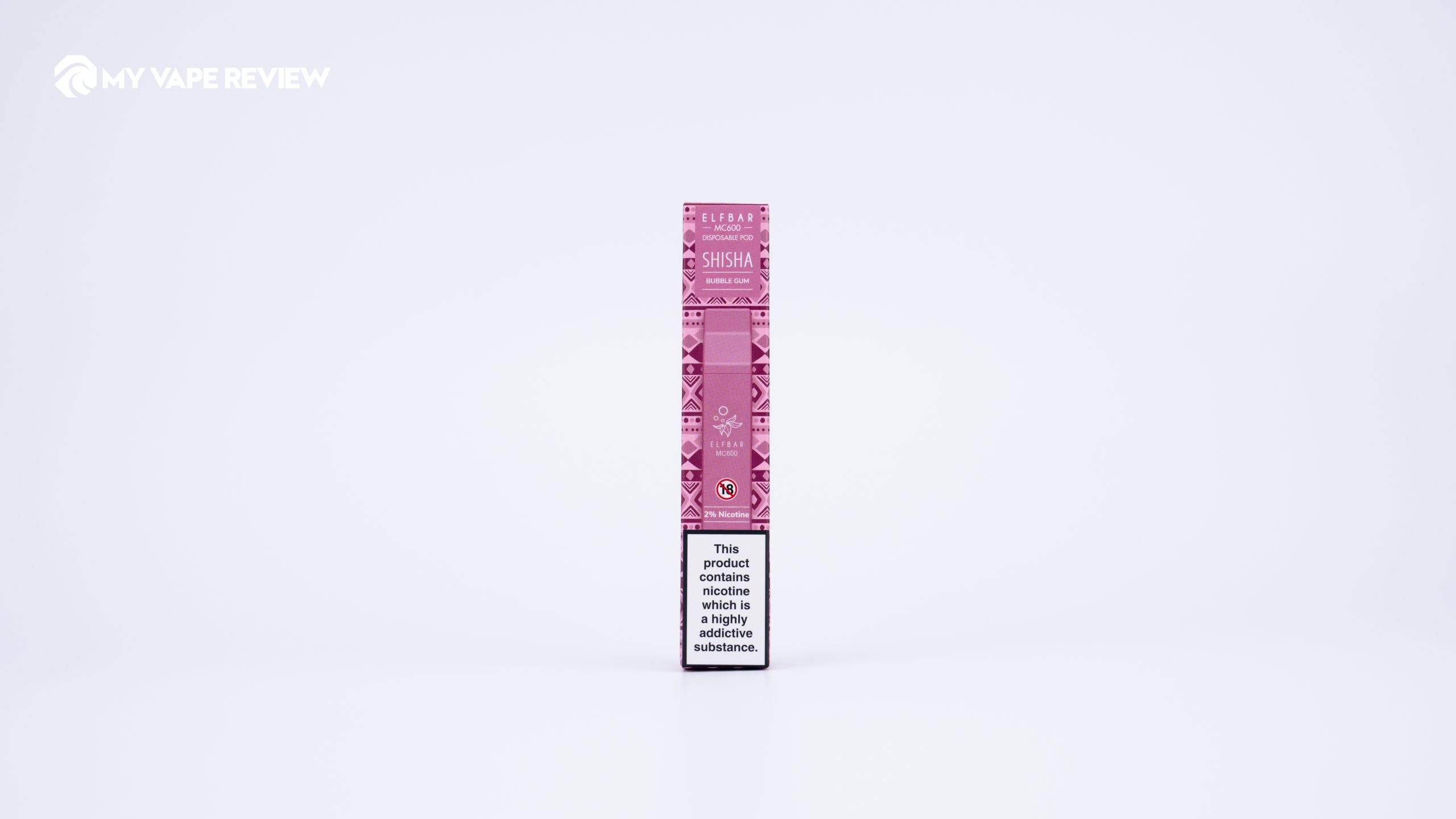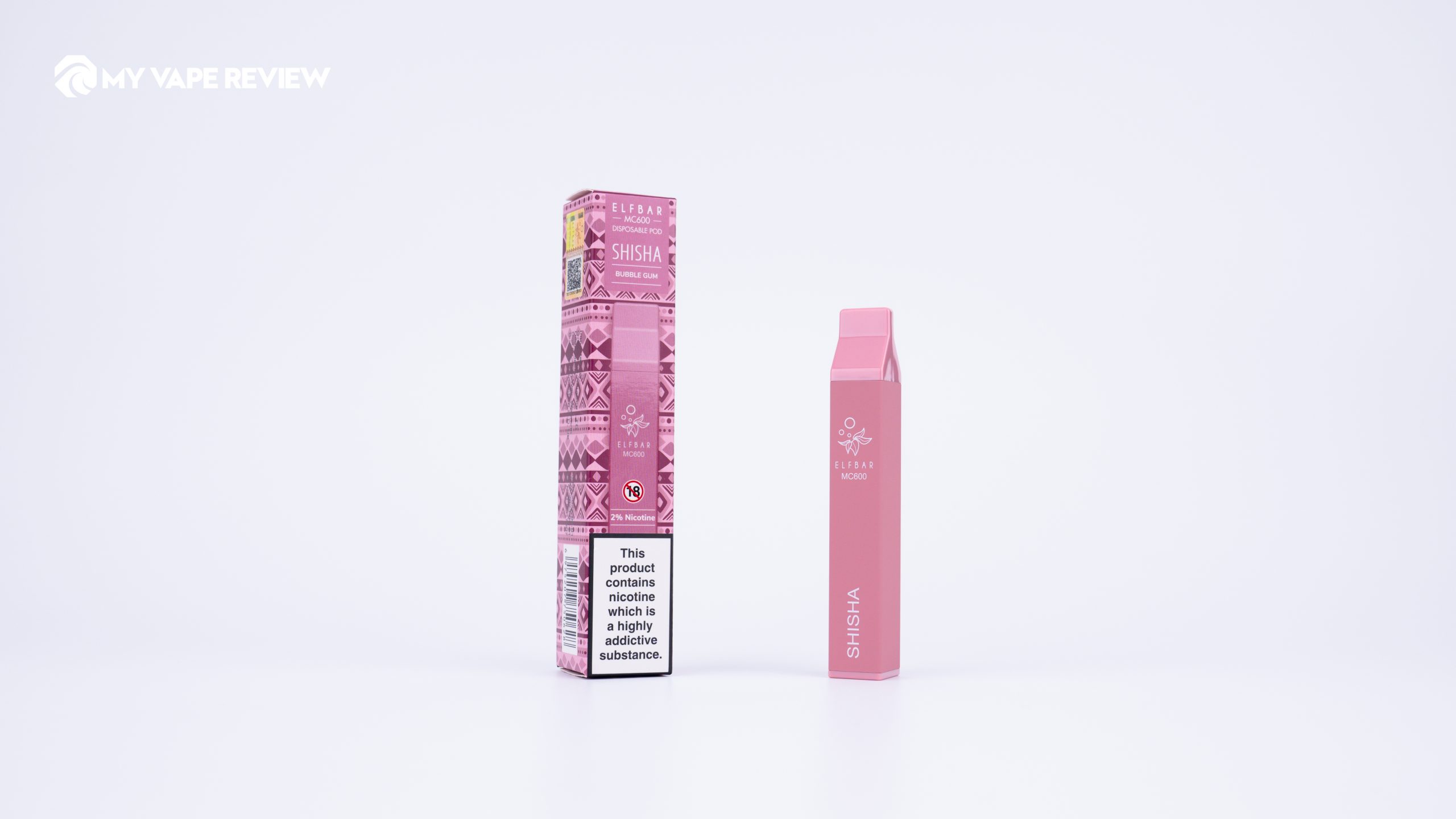 A top feature of Elf Bar's products is the impressive array of tasty vape flavours. These match the brand's colourful aesthetic since they're just as exciting and fruity as the vapes' colours suggest. You can choose from 12 different flavours including fruit, soft drink, and dessert flavours that are sure to satisfy vapers with even the sweetest tooth. As there aren't any tobacco flavours, though, if those are your preference you'll need to look elsewhere.
As the Elf Bar MC600 vapes are designed to emulate a shisha vaping experience, the flavour isn't quite as sweet as that found with the other Elf Bar disposable products, and that could be good news for those who find the flavours of the NC600 range too strong or overwhelming. In general, the flavour from these vapes is rounded, warm, and subtle, for a satisfying vaping experience.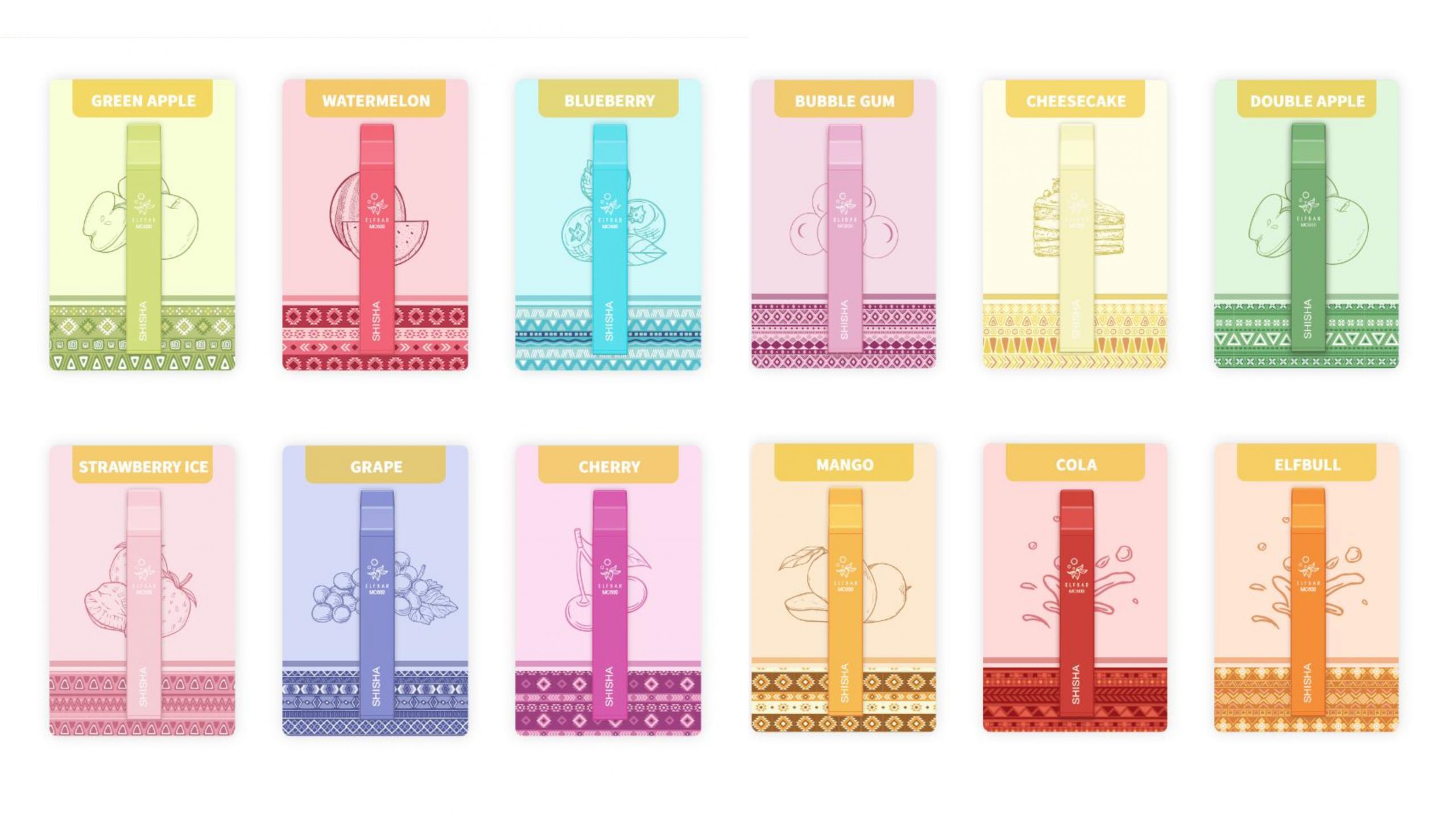 A full list of the available flavours is below:
Green Apple, Watermelon, Blueberry, Grape, Cherry, Double apple, Mango
Strawberry Ice, Cheesecake, Bubble Gum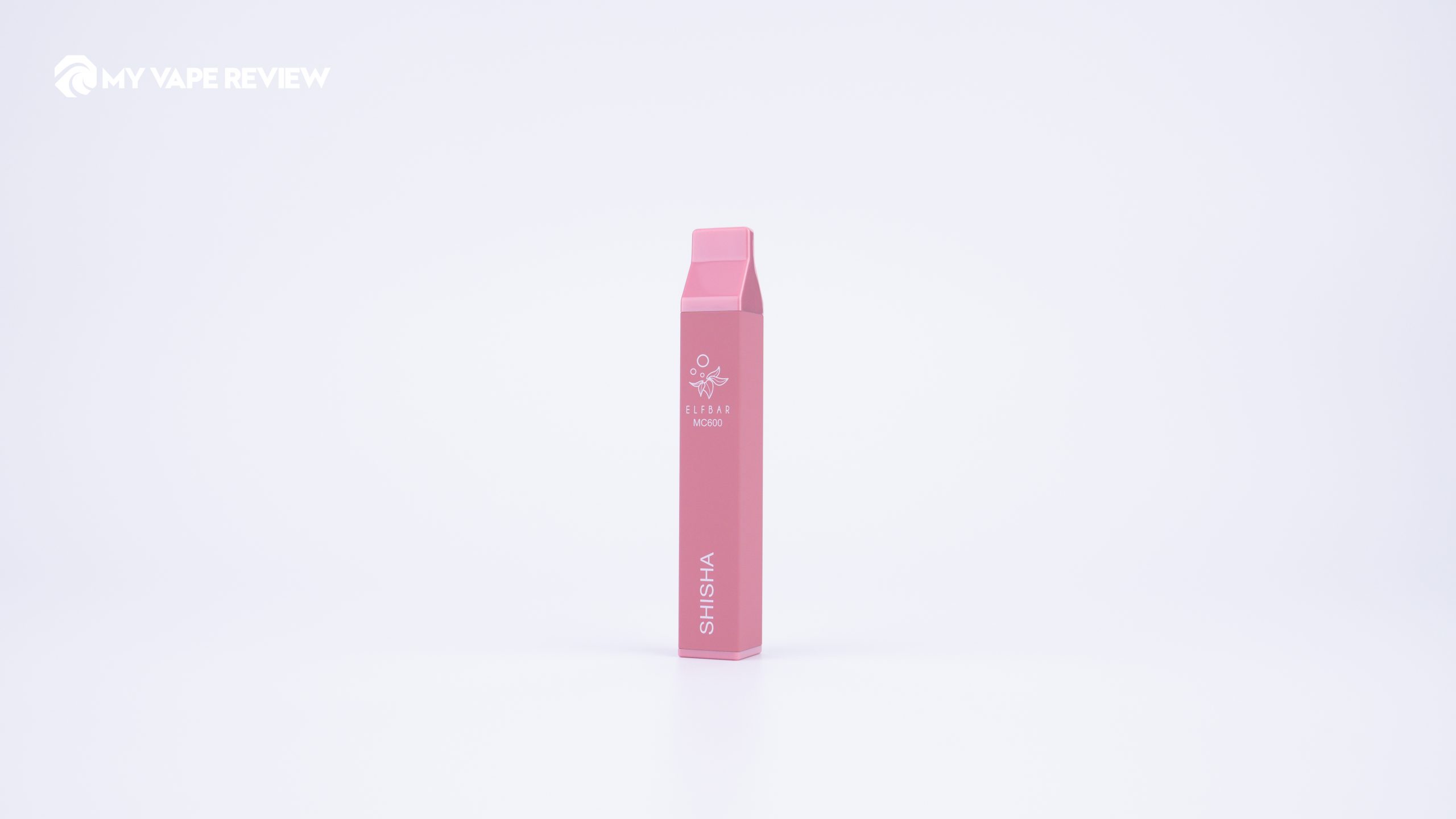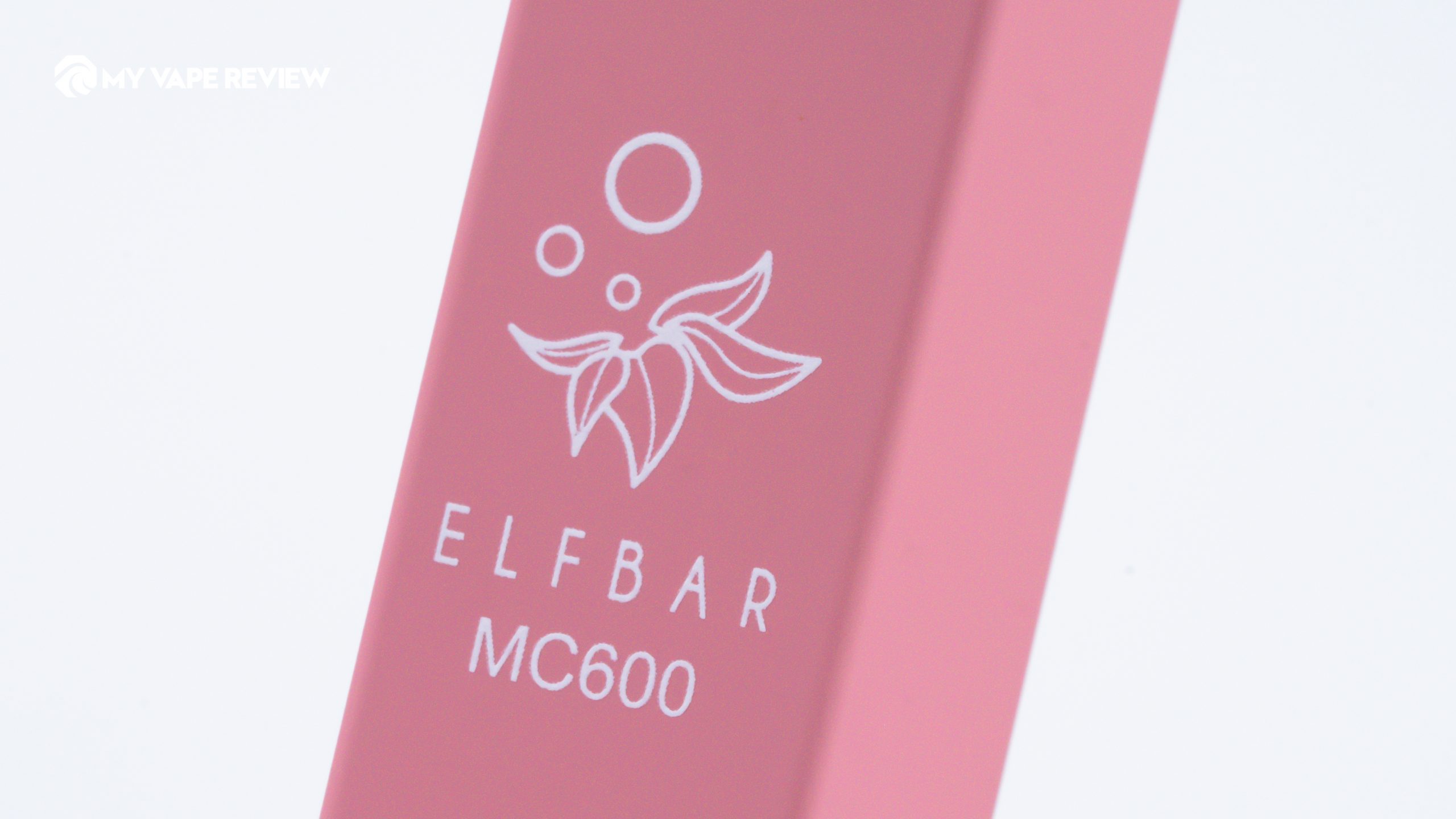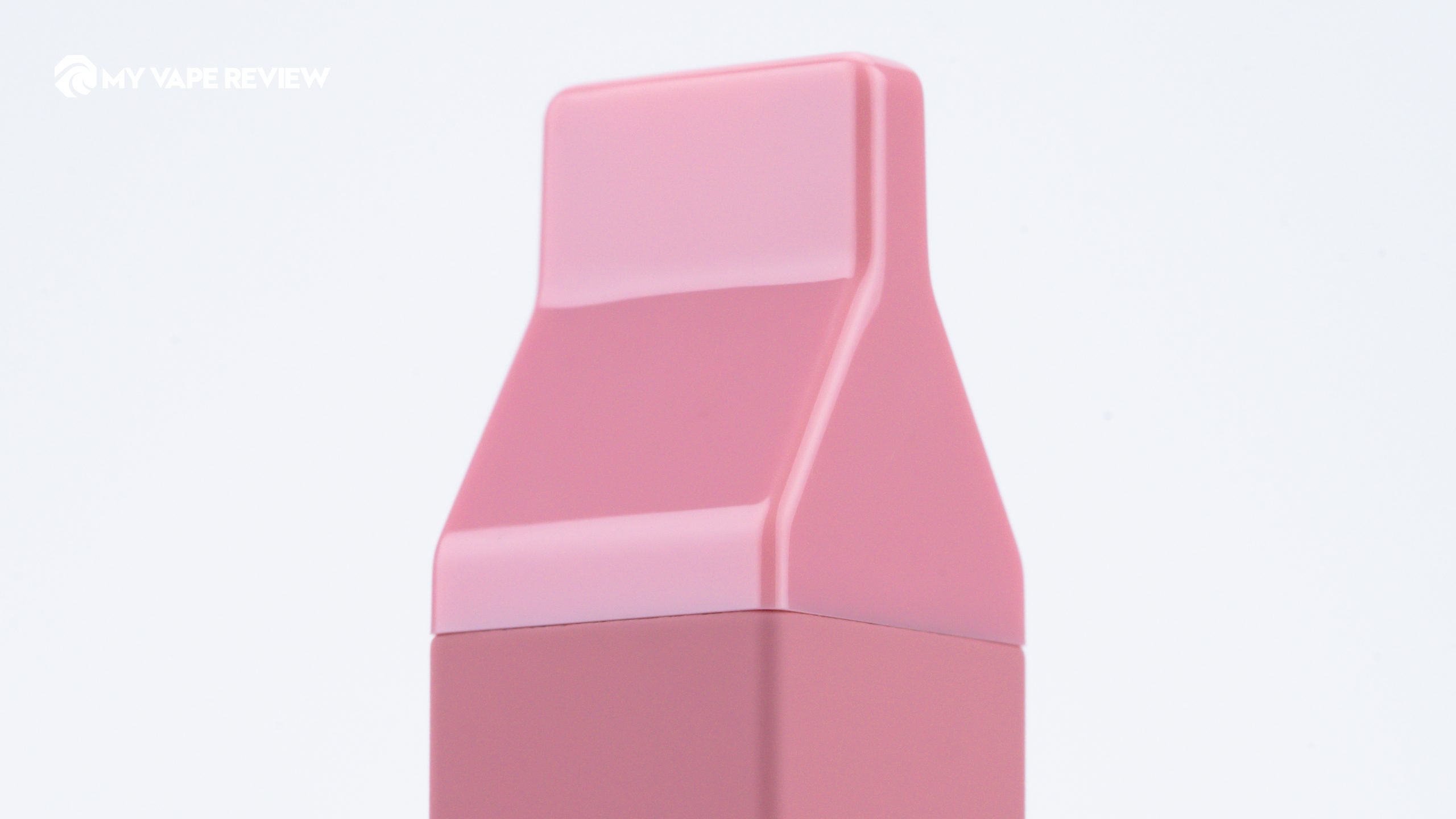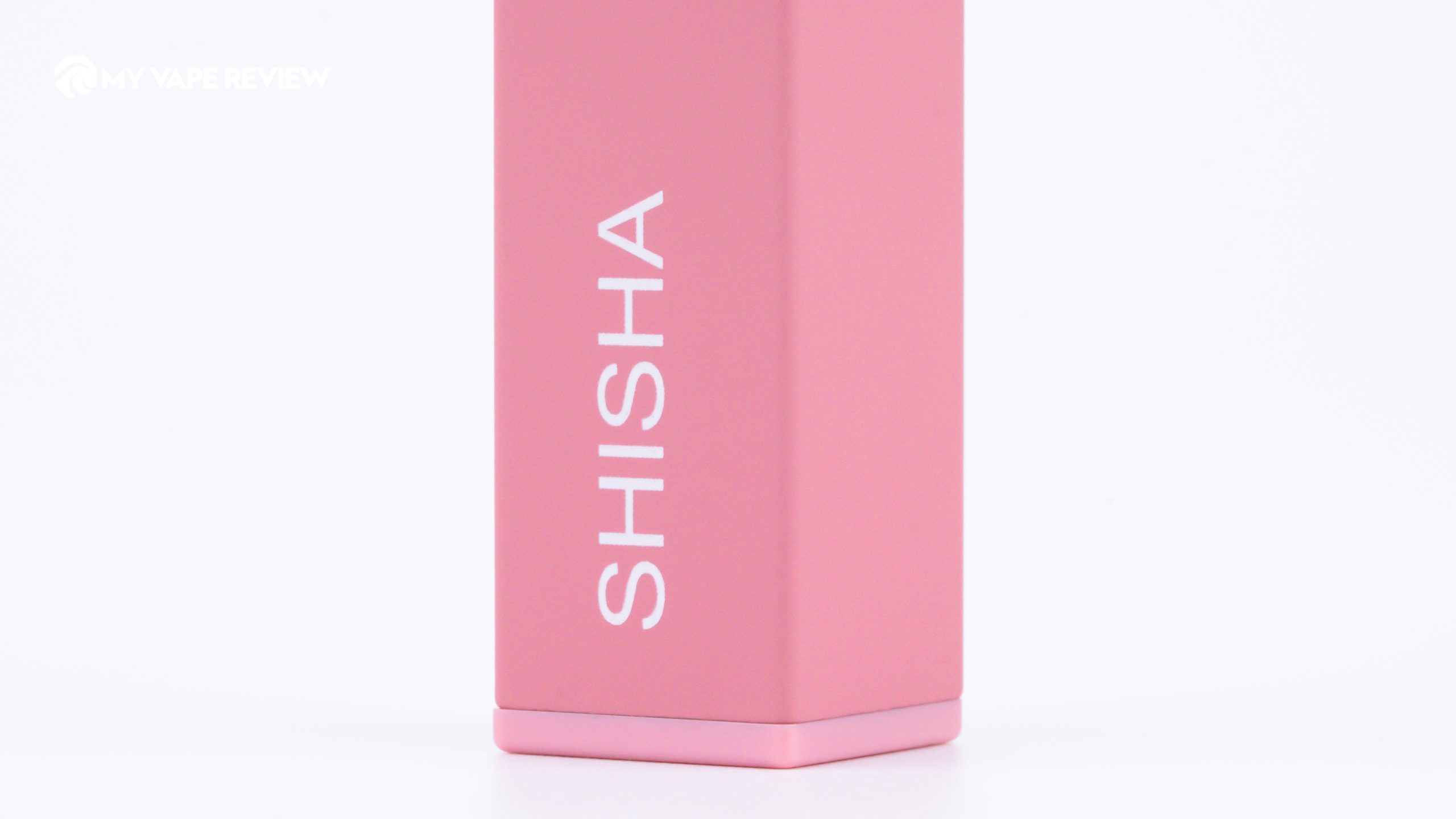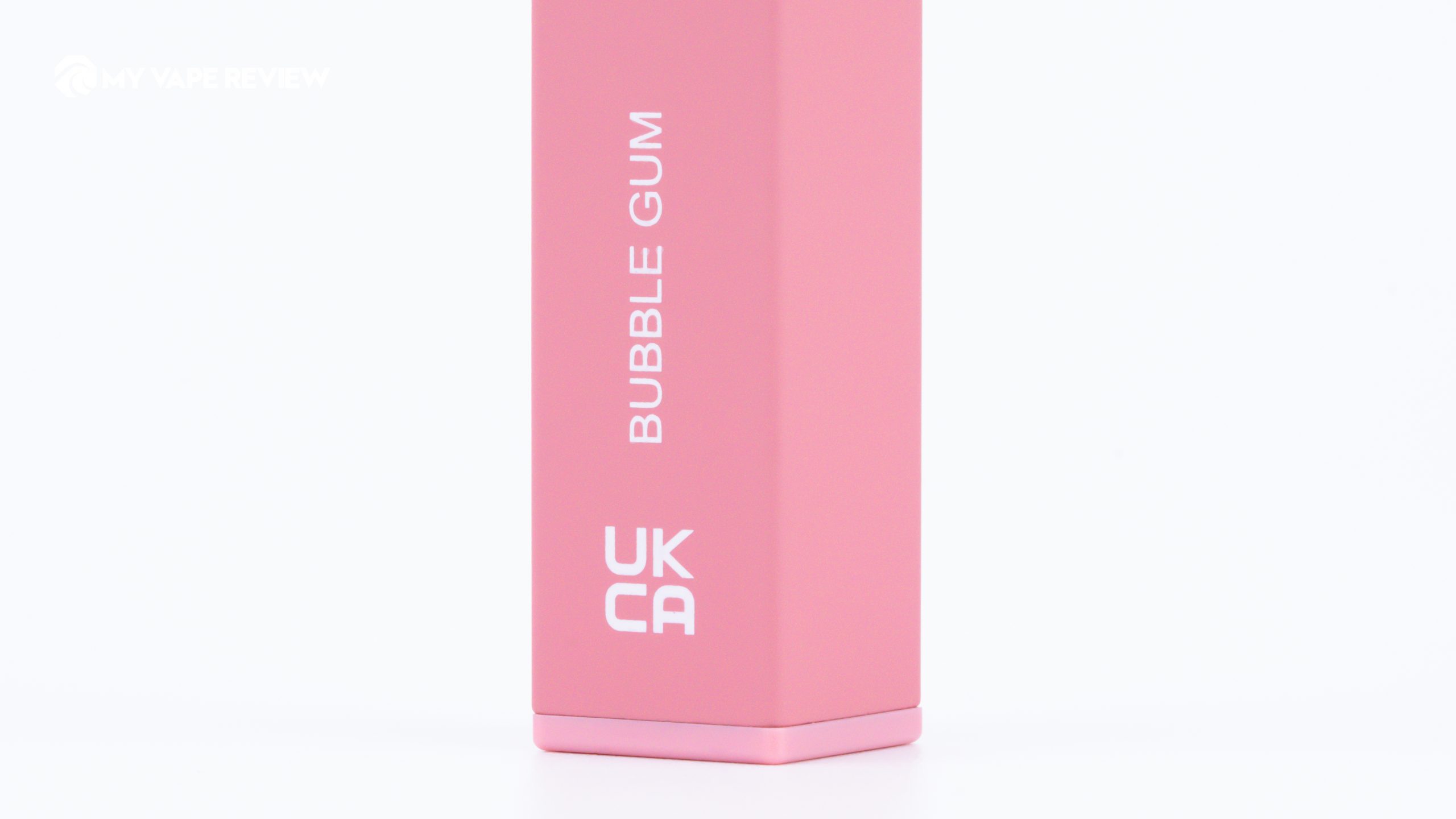 The Elf Bar MC600 has an unusual shape that makes it really stand out, not only from other brands but also from the other products within the Elf Bar range. With a milk carton-like shape, it has an automatic draw mouthpiece as well as an airflow intake valve with a fan shape.
Although the shape may take a little getting used to at first if you're used to the cylindrical shape of traditional cigarettes or other disposable vapes, it isn't uncomfortable to hold and the corners make it a little more grippy between the fingers. The integrated LED indicator light glows on the inhale, so you can see that the vape is working.
Thanks to its compact size, as it measures just 16mm x 16mm x 104mm, Elf Bar MC600 is a vape that you can take anywhere and use discreetly, while the bright colours make it easy to see at a glance which flavour you're selecting.
Like the majority of disposable vape pens, the Elf Bar MC600 has been cried with complete convenience firmly in mind. It can be used straight from the pack without having to charge or fill it up first. While this device can't be refilled or recharged, that shouldn't be a problem.
The powerful 550mAh battery provides enough power for around 600 puffs, which equates to about 30 regular cigarettes, or as much as 8 hours of continuous use, with absolutely no deterioration of the flavour even towards the end of the battery's lifespan, so you'll have plenty of time to enjoy your chosen flavour.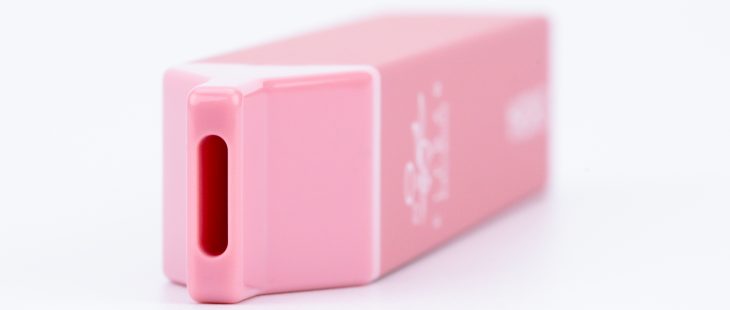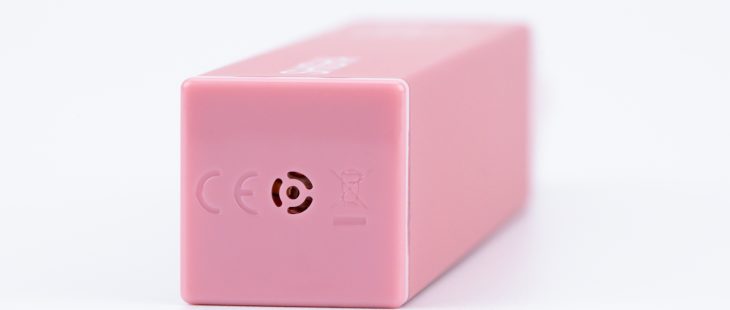 The primary difference between Elf Bar's other disposable vapes and the MC600 vapes is the quality of flavour production. The Elf Bar NC600 produces a heavy, rich mouthful of flavour with each puff whereas the MC600 replicates the feeling of using a shisha pipe. The flavouring, therefore, isn't quite as strong with the Elf Bar MC600 since there's less sweetener added to the e-juice.
These disposables also boast a charcoal taste as an undertone for a smoky taste to the vapour. If you're a newcomer to vaping after switching from standard cigarettes, you might like this burnt flavour as well as the strong throat hit on the inhale thanks to the 2ml of 20mg nicotine e-juice that comes in the product.
Essentially, the Elf Bar MC600 does exactly what it promises – it delivers an experience that is comparable to that of using a shisha pipe. However, that won't be to everyone's taste. If you've never used a shisha pipe before, you may not appreciate the smoky flavour that you can detect as an undertone when you take an inhale of one of these disposables.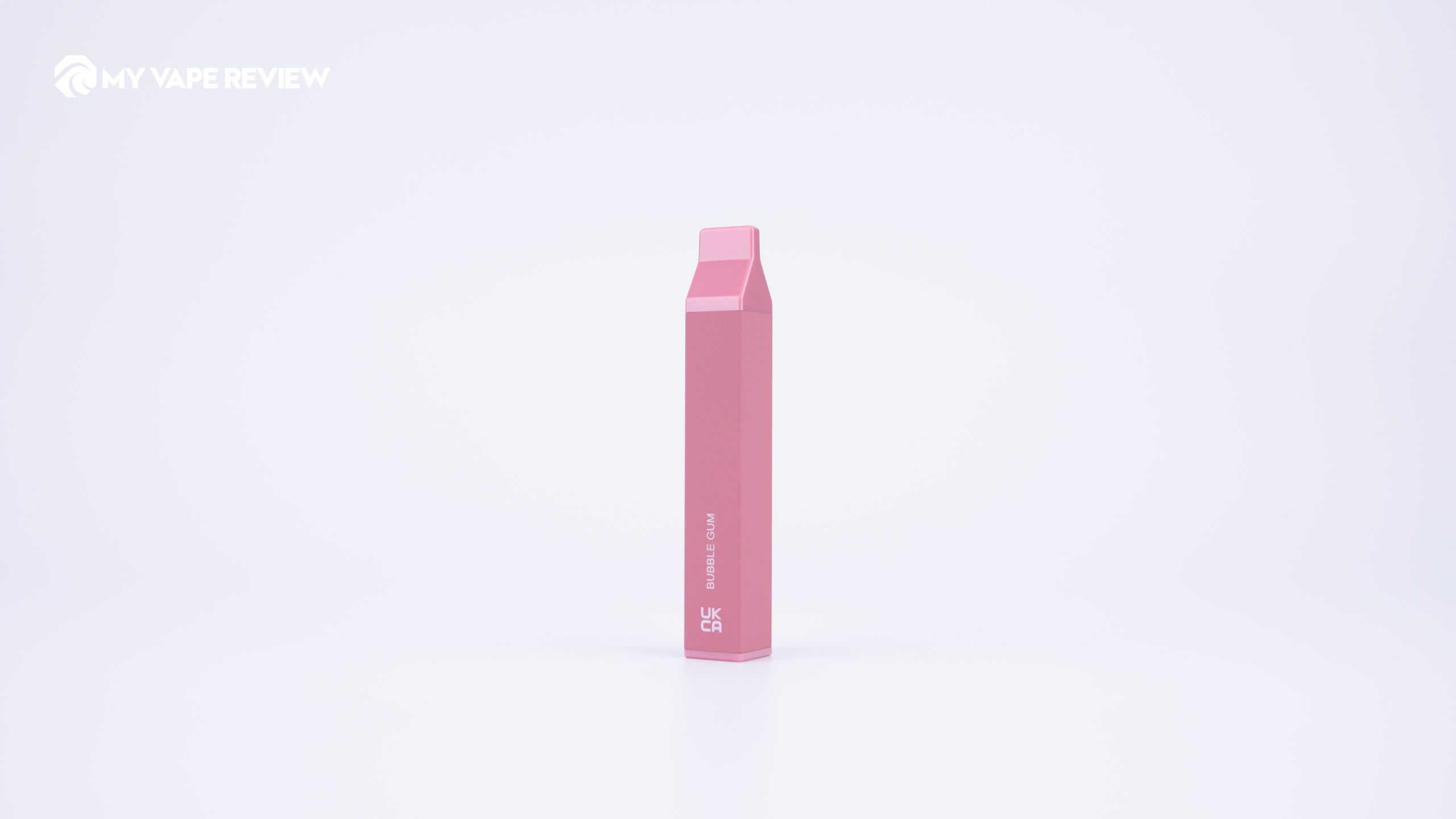 Elf Bar products have been fairly priced and are placed in the middle of the disposable vape market. For the quality of the flavour that these disposables produce, and for the high number of puffs that these vapes deliver, you're getting great value for money from Elf Bar MC600s. Many online vape stores are running sales for it, such as New Vaping, where you can get it for less than £3.
As these are unique products in the shisha experience that they deliver, they're well worth what you pay for them and most users will be very satisfied with their purchase.
If you're a fan of shisha pipes looking for an on-the-go experience using disposable vapes, the Elf Bar MC600 could be the ideal choice for you. These vapes really do recreate the shisha experience quite impressively, and deliver delicious flavour into the bargain. With so many different flavours to pick from, you're sure to find one that suits your preferences, and thanks to the stylish yet compact design, these are disposables that you won't be embarrassed or inconvenienced to use anywhere.
Thanks to the smoky flavour and the strong throat hit on the inhale, these disposables could be the perfect transitional product for new vapers who are moving from smoking regular cigarettes. However, if you're not a fan of shisha, you may prefer to steer clear of these disposables and, instead, opt for one of the other disposable products within the Elf Bar range.
For example, the Elf Bar BC disposables range offers a more traditional fruity e-vaping experience that may be better suited to those who prefer a strictly vaping-only option.