Vaping cannabis is a slow and steady process that needs thorough research before starting. People may choose to vape for various reasons, which is why taking the most appropriate steps when one is a beginner is essential. Without adequate knowledge, there is room for mistakes that users can avoid. Hence, here's a look at a few mistakes beginners should consider and avoid to achieve an optimal experience.
11 Beginner Vaping Mistakes to Avoid
1. Buying a low-quality vape: One of the biggest mistakes a beginner can make when it comes to vaping is buying a low-quality device. Yes, the low prices may be tempting. Still, you may not be guaranteed quality, which is a must for a safe vaping experience – saving up instead and buying vape pens that are high quality and from a reputable source will ensure that you get the best device in your hands and can use them safely.
2. Low-priced vape juice: Just as low-quality vape devices can be harmful, the same goes with vape juices. Products offered at substantially low prices may seem like a great way to save your spending. However, it is also necessary to research and check up on the sellers and see the reviews and reputability. If they aren't what they should be, it is best to step away from low-priced vape juices available. Instead, look for reputable brands selling vape juice and see if they have any ongoing offers to get the products you want at a better deal.
3. Not monitoring vape battery: Most vape devices run on variable voltage 510 thread batteries. Hence, it is necessary to keep an account of the charge and see if there are drastic drops in power or any other issues. Not monitoring the battery power levels may not allow you to make the most of your vape. It will fail to function correctly and not give you the desired results. Make sure to keep your palm vape pen battery or any other battery type regularly charged or replace old batteries when they aren't working as smoothly as before.
4. Making your own juice: Since cannabis is a naturally growing plant, it may feel interesting to try and make your vape juice. However, many technicalities go into processing an effective juice that will not be possible to achieve by oneself. It will not give you the results you want, will not be adequate for consumption, and will also be a loss of resources.
5. Not checking juice levels: Vaping with insufficient juice inside a vape pen may prevent it from functioning correctly and not provide the needed results. When you get your first vape pen, note the levels your juice should be at, and further update them in the future when they get low. It helps maintain your vape device and prevents it from getting spoiled. When refilling vape juice, ensure it's high quality and reputable brands, as low-quality juices may not hold the ingredients and react negatively with your device.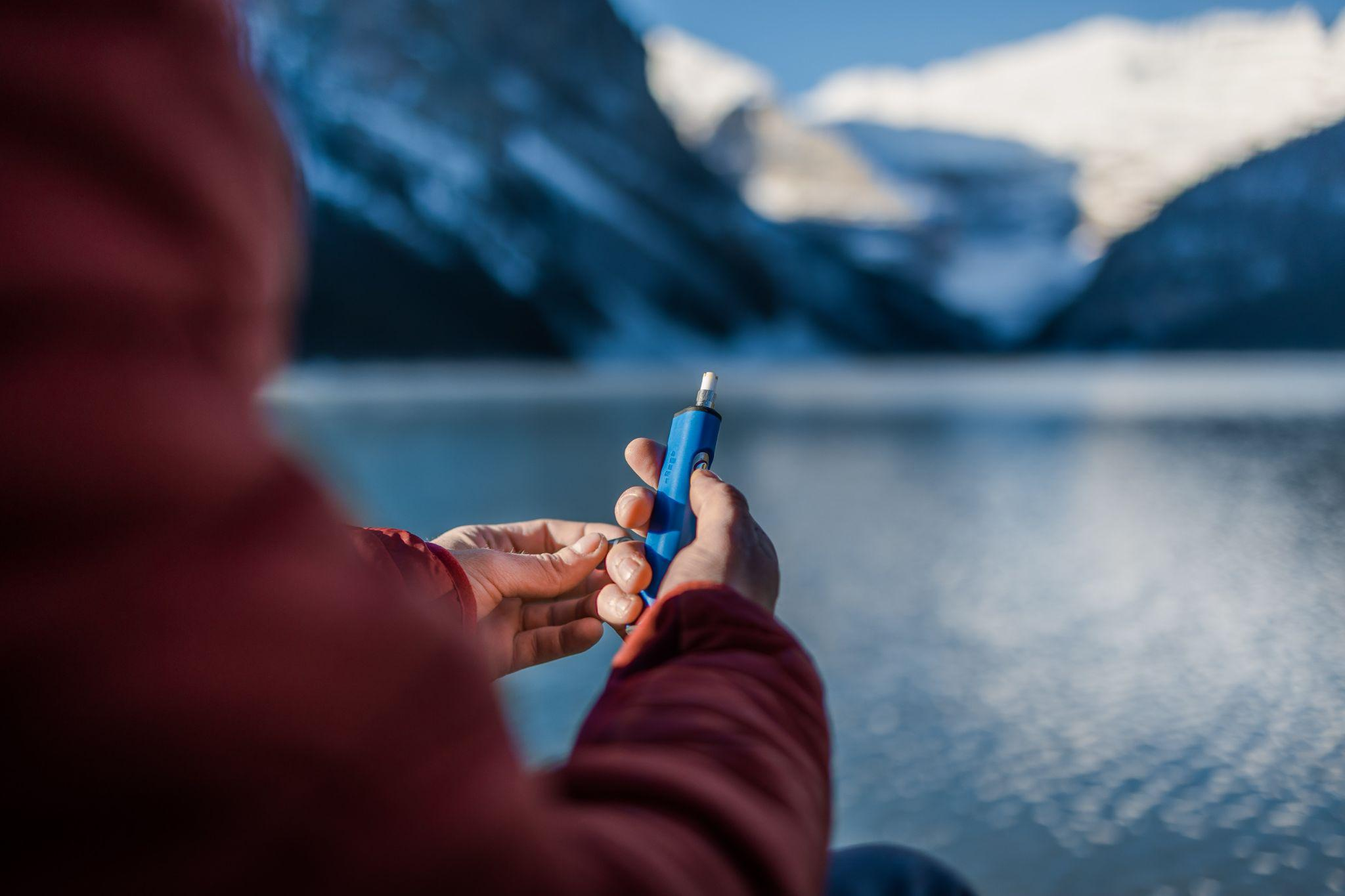 6. Not changing coils: All vape devices have a coil that helps turn vape juices into fumes for inhalation. Periodically, they run their course and require replacement. Not changing coils from time to time can prevent you from achieving the desired vape results and may even lead to your device malfunctioning if not replaced on time. When using a vape pen, monitor the coil and change it when necessary.
7. Not cleaning the device: Like all devices, vape pens also require periodic cleaning to ensure that the juice inside isn't contaminated and results aren't affected. Periodically, take apart your pen and clean it thoroughly to remove any dust or foreign particles inside. It helps keep your device in its best condition and even improves its usage in the long run.
8. Using incorrect juices: Cannabis vape pens and e-cigarettes available in the market are different and require two very different juices to function. When buying vape juice, read the details and purchase the correct one. All vape juices are not the same. Hence it is necessary to specify cannabis vape juice so that the store or online vendor sells you the best one. Researching and understanding the differences is crucial for a quality vape experience for beginners.
9. Incorrect inhaling: As a beginner, taking the steps to vape properly is the best way to achieve the desired results. Following a mouth-to-lung method allows you to slowly and effectively inhale the fumes. First, inhale it into your mouth and let it flow into your lungs. There is no need to rush, and it is better to be slow and understand how to work the method. Once you're comfortable with it, you'll be able to be more efficient with how you vape.
10. Not storing vapes properly: Another common mistake amongst beginners is failing to store your vape pen properly. Having a separate container that is also portable will allow you to keep your device safe at home and while traveling. It prevents it from damage and improves its longevity when stored well.
11. Store cartridges safely: Along with your vape pen, storing your additional cannabis juice cartridges is also essential. It allows you to store your product well for when you need it next and reduces the chance of them spoiling. Keep them in a container along with your pen so that your belongings stay in one place and are easily accessible when you need them.
Endnote
For beginners, vaping may be an exciting thing to experience. Thus, it is necessary to ensure that all the correct steps are taken for a safe and smooth experience. From buying a high-quality vape pen to making sure the best cannabis vape juices are used, beginners need to take their time to understand the process before jumping in without much knowledge.