When it comes to disposable vapes, long-lasting and creatively-blended options are two of the most likely candidates that win people's hearts. The all-new VECEE AREX 6000 disposable vape seems to have made it on both counts. Though still being a startup disposable vape manufacturer, VECEE carves out a market for itself with its exceptional build and tasty flavor blends.
Producing a decent disposable vape is relatively easy for the e-cig industry, compared to vape mods and pod mods featuring advanced chipsets; while making it new and unique tends to be a challenge. Fortunately, we see some innovative features in the new product which are really worth trying.
Housing 15ml e-liquid and a 600mAh rechargeable battery, VECEE AREX gives an average vaper approximately 6,000 hits. The disposable vape adopts fast Type-C charging, placing a charging port on the base of each. It comes with a long, cuboid body and a traditional flat mouthpiece. Every VECEE AREX 6000 uses dual colors to represent a flavor. The overall color scheme is pleasant, stylish and marks a good taste.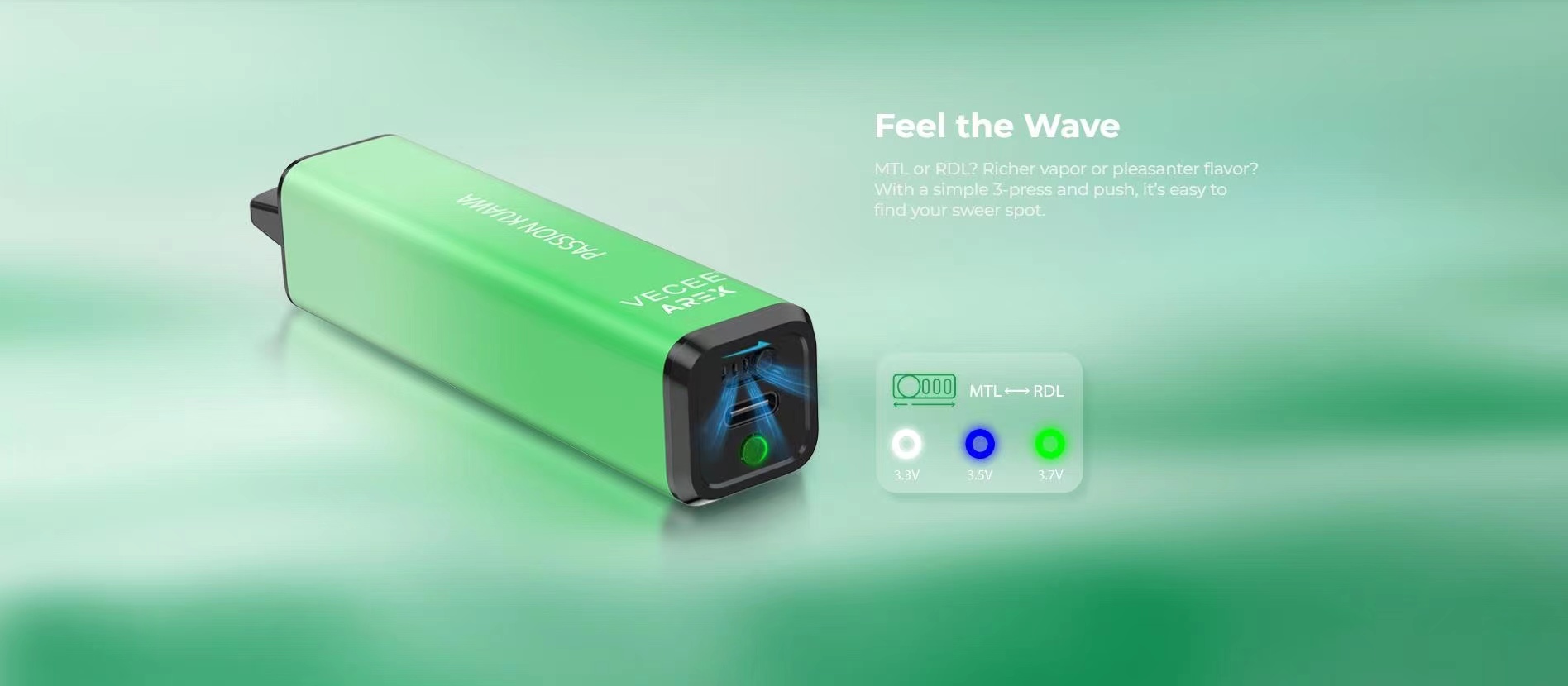 This new launch by VECEE looks straightforward as all other disposable vapes, but has something sophisticated to offer. By installing an airflow control toggle with four different levels to swap between, it gives you the chance to tweak the air amount to your liking. In addition, VECEE AREX 6000 even offers a button designed for voltage adjustment. Just press it—you can change the output voltage from 3.3V to 3.5V and to 3.7V. This is a disposable vape truly allowing for both RDL and MTL vaping styles. If you're into more versatile ways of inhalation, this simple device won't get you wrong.
VECEE AREX 6000 disposable comes available in 10 flavors, most of which pack in popular fruits like lemon, grape and berries. Icy menthol is also a major player in the flavor range. All the ten flavors use e-juices with 50mg/ml nicotine strength, which for sure will give a satisfyingly strong hit.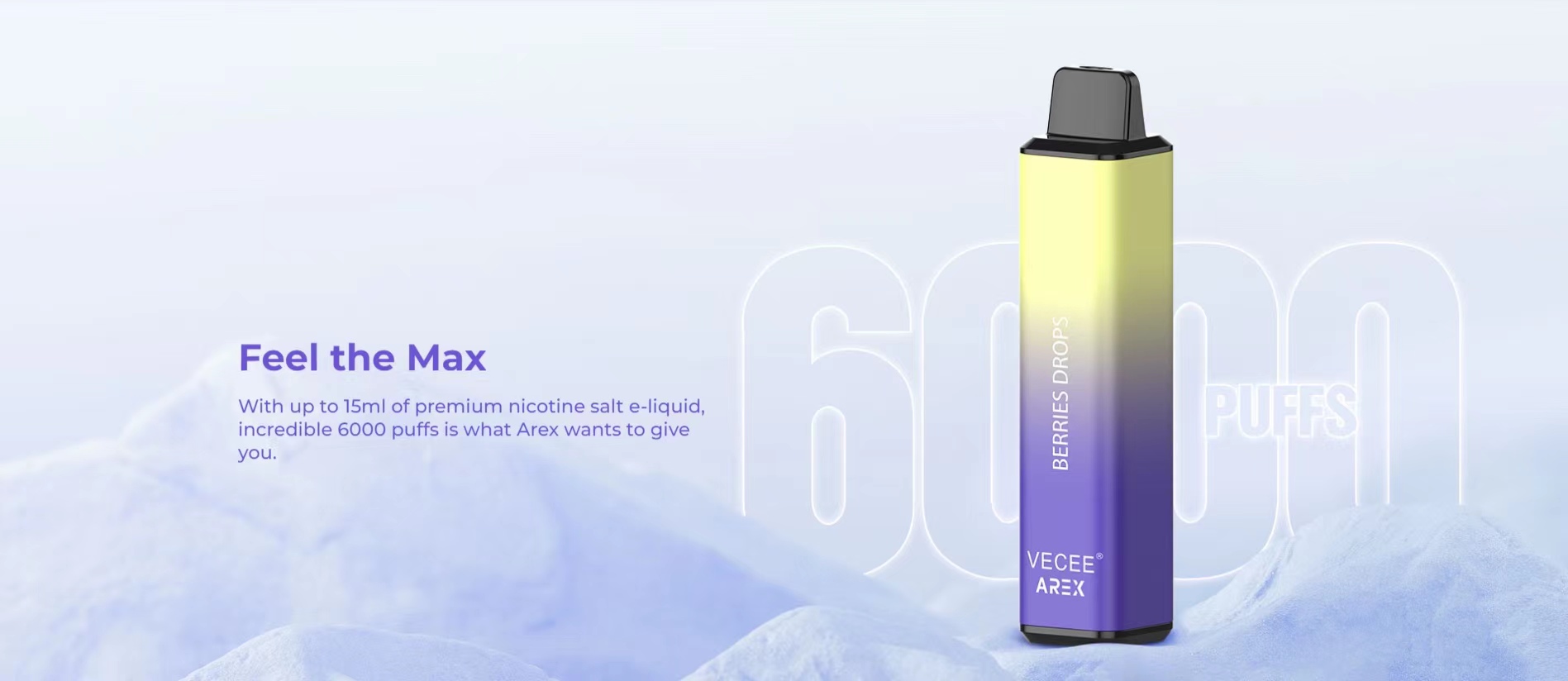 E-liquid Capacity: 15m
Puffs: Up to 6000
Nicotine Strength: 5%
Battery Type: 600mAh Type-C Rechargeable
Airflow Adjustment: MTL to RDL
Voltage Adjustment: 3.3V/ 3.5V/ 3.7V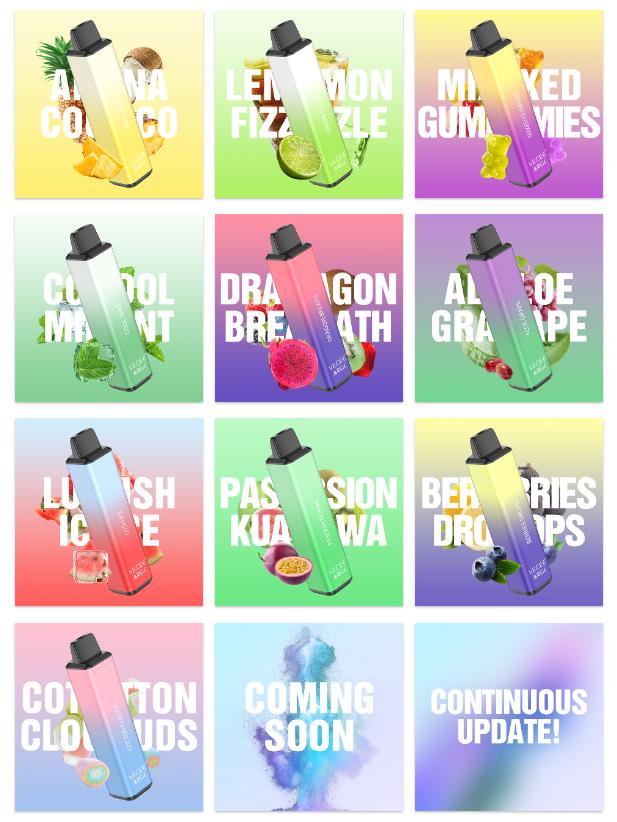 Ana Coco, Lemon Fizzle, Mixed Gummies, Cool Mint,  Dragon Breath, Aloe Grape, Lush Ice, Passion Kuawa, Berries Drops, Cotton Clouds