Vapers love to have control over the power or wattage of their atomizer. A great vaping experience often equals more clouds and flavor; the higher the wattage, the greater the throat hit. So, if you love thick clouds and strong flavors, you'll be glad to hear about the Eleaf Mini iStick 10W Box Mod.
Eleaf is one of the leading vape manufacturers globally and has existed for over a decade. The company is committed to providing vapers with products of first-class quality and the best performance using advanced technology. The Eleaf Mini iStick 10W Box Mod is one such product.
The Mini iStick is innovative and embodies class and ease. It is a modified and simpler version of the iStick but delivers as much cloud and throat hit. This preview brings you all you need to know about the Eleaf Mini iStick 10W Box Mod.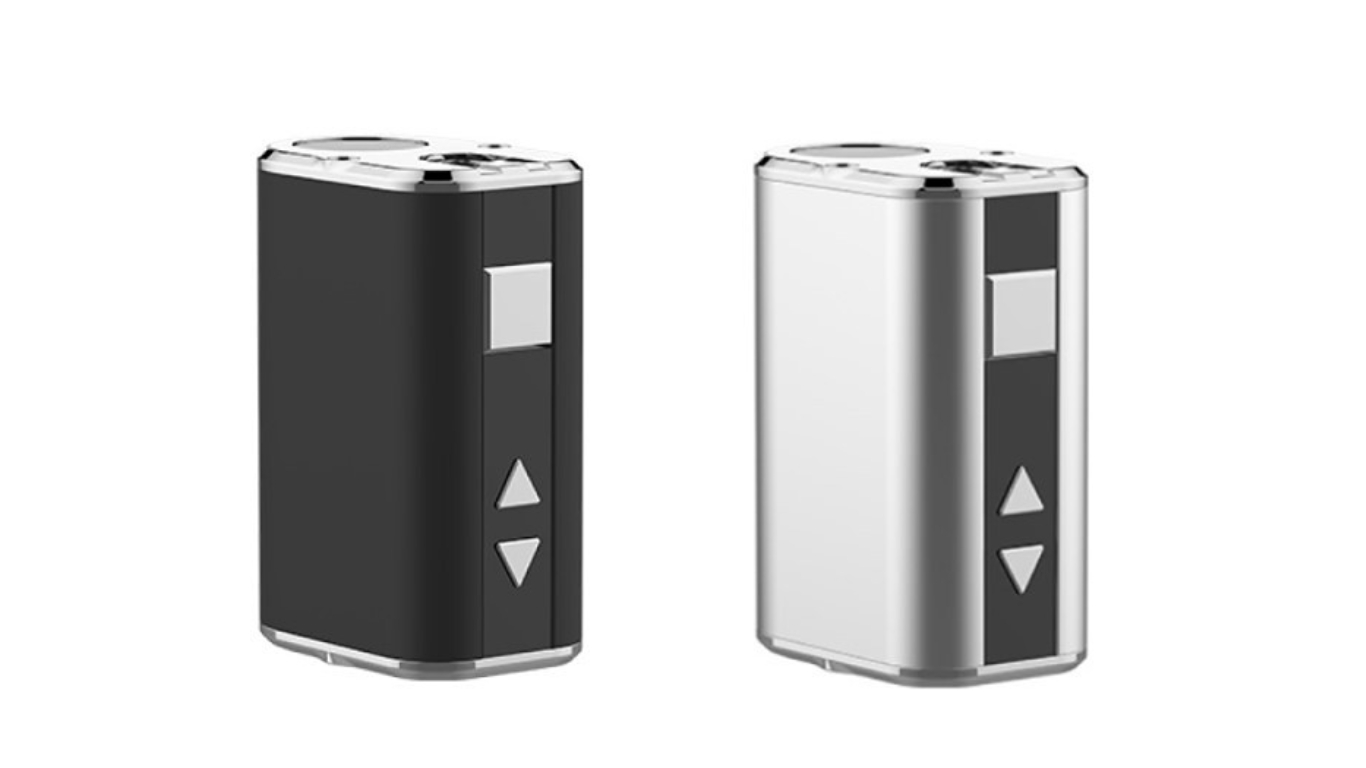 The Eleaf Mini iStick 10W Box Mod is packed with exciting features guaranteed to take vaping to another level. It has a slimmer body than the original Eleaf iStick, making it more sleek and classy. The Mini iStick is 32.5mm x 21mm x 52mm in size.
It is one of the smallest devices in the vaping industry and fits into the palm of your hand. The small size of this vape device makes it easy to carry around, and you can place it in your pocket or bag. You can also take more than more at a time without it feeling weighty.
The small size does not limit the Eleaf Mini iStick 10W Box Mod vaping capability and battery capacity. It has a 1050mAh battery with a maximum power output of 10W. So you have a longer battery life to enjoy your vape.
The Mini iStick has an LED top close to the 510 connector, unlike the Eleaf iStick device with an LED display on the side. The LED top shows vaping data like the current voltage, battery power, and vaping seconds. Also, the side of the vape has two adjustment buttons that you can use to adjust the voltage easily.
The adjustment is within the range of 3.3V to 5V. Furthermore, the Eleaf Mini iStick 10W Box Mod has a fast-charging USB charging port on the body, but it is not Type C. Charging your vape device takes only about one and a half hours, and it has four different colors.
Additionally, the vaping device has a manually operated system. To turn it on, click the large button five times and then long-press it to get a puff. Then release the button when you are done.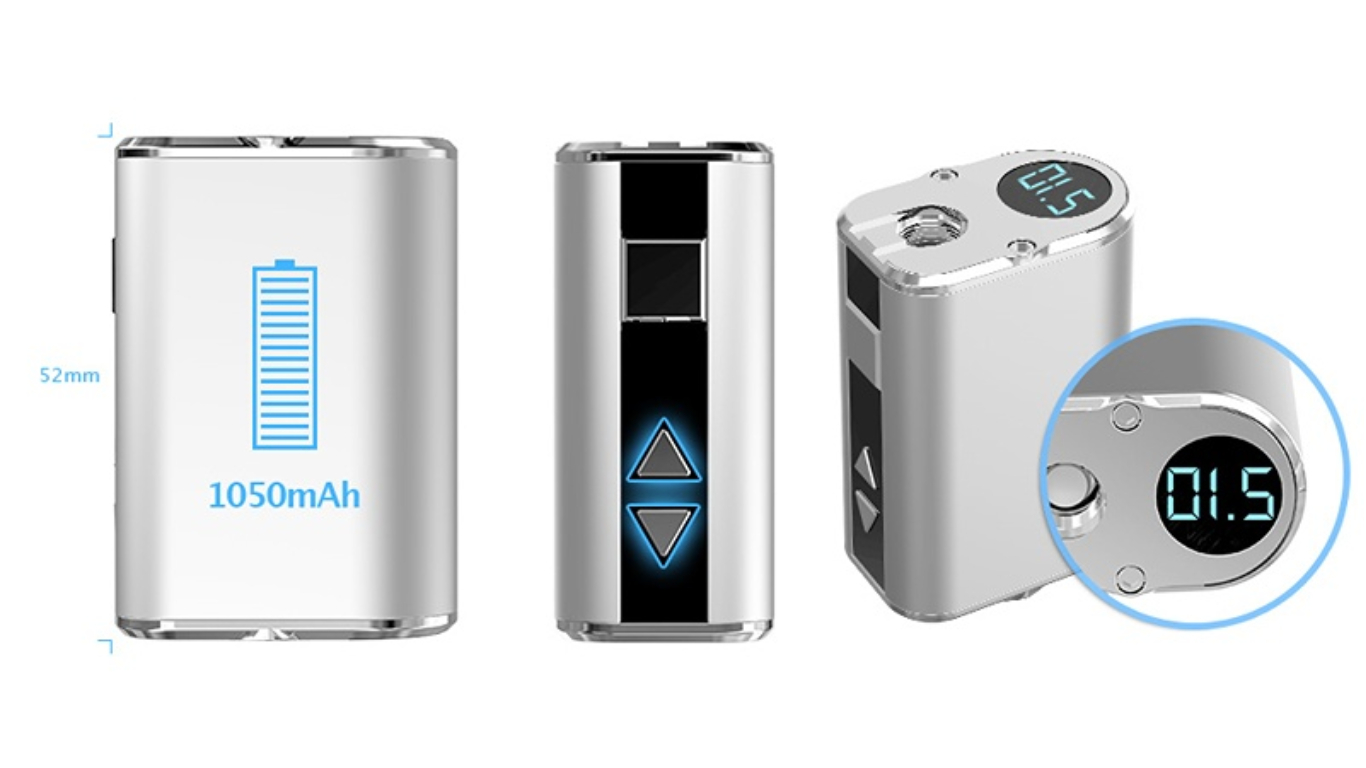 Dimension: 5mm x 21mm x 52mm
Display Type: LED Digital Display
Power Output (Wattage): 10W Max Power
Adjustment Range (Voltage):3V – 5.0V Output
Battery Capacity:1050mAh Integrated Battery
Charge Time:90 minutes
Charging Type: Mini USB Charging Port
Thread Type:510 Threaded Connector
Colors
The Eleaf Mini iStick has four color variants to match each vaper's preferences. They are:
Silver
Black
Blue
Fuschia Pink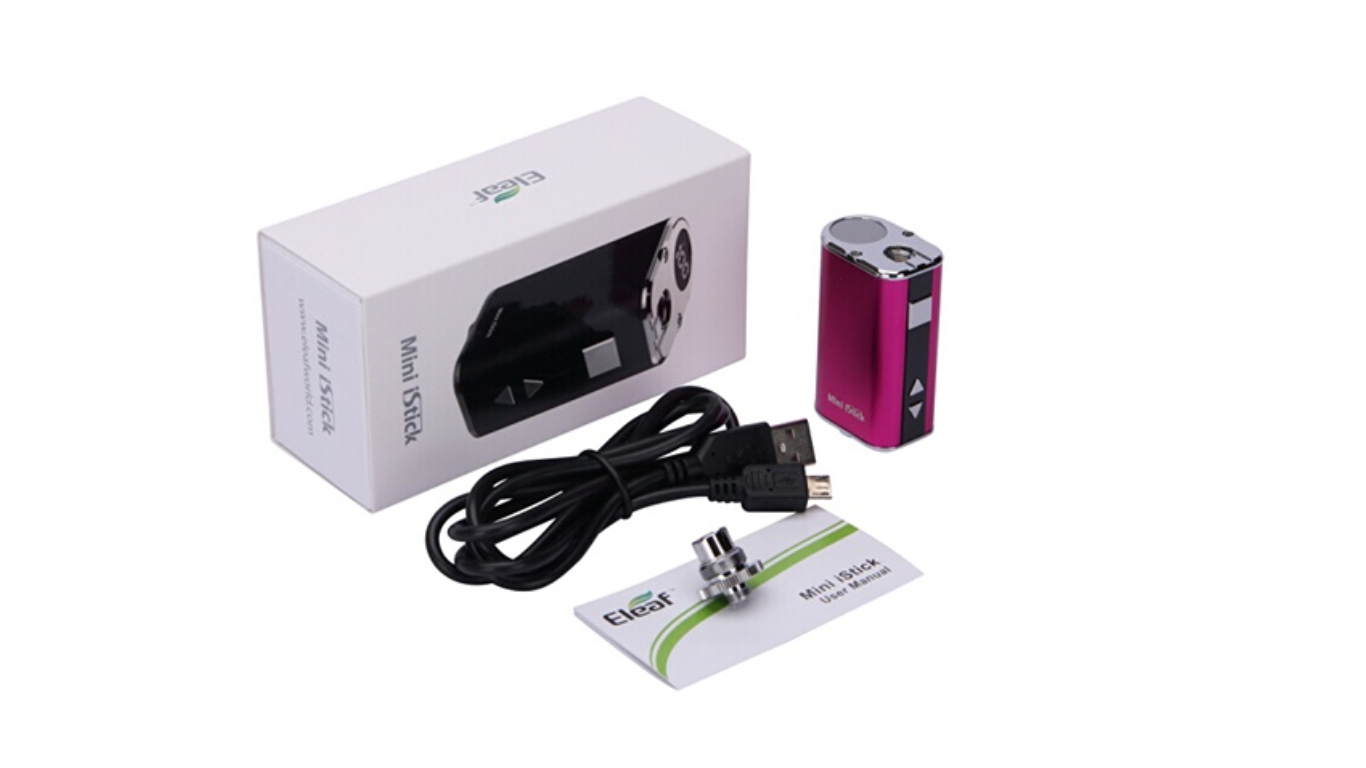 1 x Mini iStick Device
1 x USB Charge Cable
1 x Ego Thread Connector
1 x Aspire K1 Tank
1 x Aspire BVC Coil
1 x User Manual
Price
Eleaf Mini iStick 10W Box Mod Price: $17.99 at Myvaporus
Final Verdict
The Eleaf Mini iStick 10W Box Mod embodies the saying 'small but mighty.' Despite being small, it delivers enough clouds for vapers to enjoy for hours. It is simple to use and ideal for new and experienced vapers.
Also, it is made with advanced technology, alloy, pyrex glass, and stainless steel. So, if you want a durable box mod that packs a punch, check out the Mini iStick.