Looking for a right vape mod kit among sea of choices is not an easy feat. That could get ever harder when you especially crave massive vapors. No worries—you've come to the right place. We've put together a list to help you track down the best vape mods with superb big clouds launched in 2021.
By the way, we also provide detailed reviews on the vapes below. You can check them for more comprehensive information about their authentic performance, design and operations. If you're still none the wiser about the world of mod kits or its components, such as atomizers, you can start out from some vaping guides for newbies.
The Five Best Vape Mods for Clouds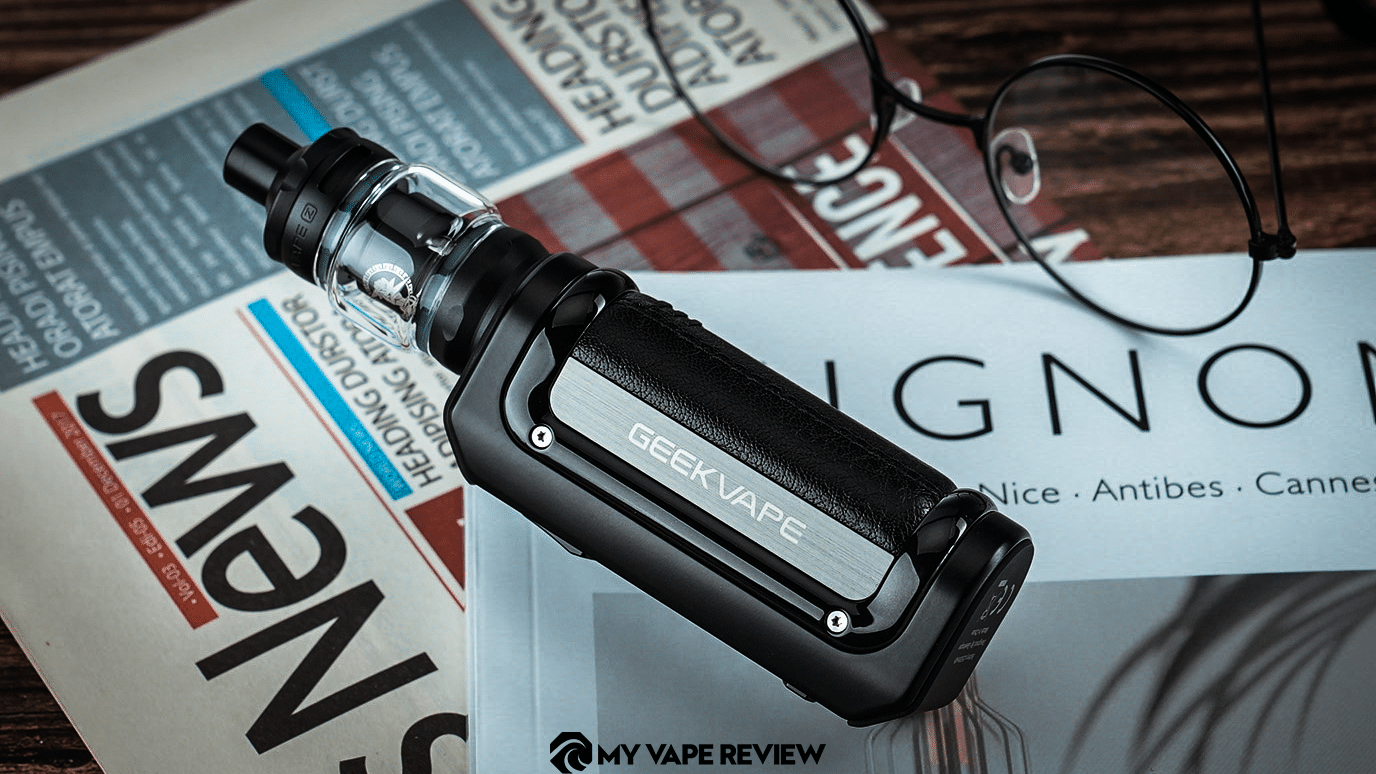 Geekvape Aegis Mini2, or M100, is a tiny 100W mod vape allowing for enormous clouds. Compared with other mod kits in its class, M100 features smaller footprint and girth. However, it impressed us anyway with a huge cloud of immaculate vapors, and surprising versatility.
The handy mod is powered by Geekvape's most cutting-edge buck-boost innovation, which enables constant stable output even when batteries are running low. Its top-to-bottom airflow structure further enhances the vapor cleanliness and smoothness.
The M100 mod vape utilizes the Geekvape's ever-developing tri-proof tech, to protect the device from any possible harms or wearout caused by water, dust and shock. It provides at least five modes to cater to the needs of various vaping scenarios. Besides the regular power, bypass and TC modes, we can also switch it to more personalized VW and stealth modes.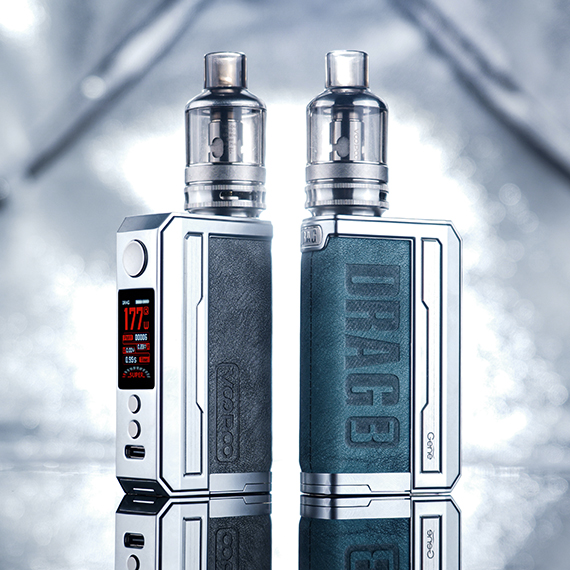 The Drag 3 mod vape is Voopoo's another legendary follow-up to its Drag series. With Voopoo's self-patented TPP mesh coil serving as the vanguard, Drag 3 can put out massive vapors in a fairly smooth manner, and reduce the ramp-up time to the bare minimum.
Drag 3 is powered by two external 18650 batteries, paired with a fast charging Type-C port. Under its super mode, the device can fire up to 177W.
Voopoo Drag 3 can be rated as the best-in-class mod kit for vapers in pursuit of uncapped vaping experience. It's compatible with not only all Voopoo's TPP coils and PnP atomizers, but any other atomizer thanks to the 510 connector. That allows us to fine tune every vaping parameter to our liking, including coil resistance, airflow and even mouthpiece dimension.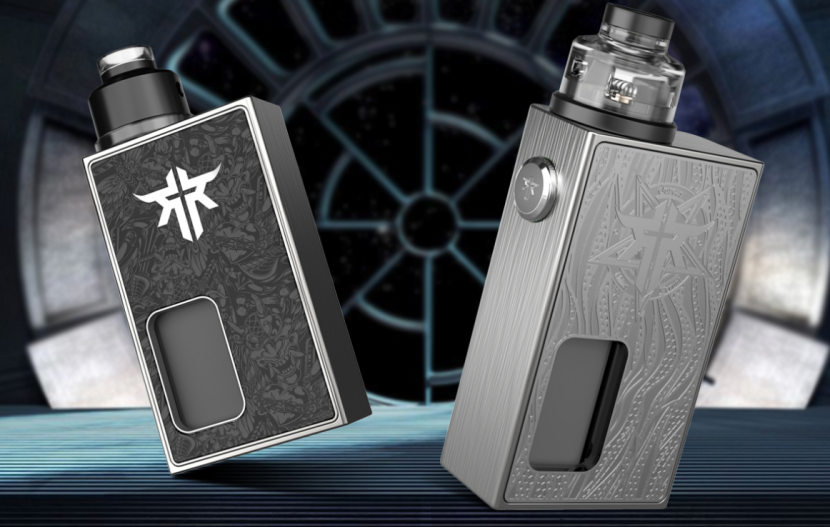 Squonk might sound foreign to vape beginners, but it's well loved by veterans. Vandy Vape's Requiem BF Squonk Kit is the latest and greatest cloud-chasing squonk mod in 2021. Its powerful atomizer could pump out flavorsome big clouds straight into our lungs—that's excellent sub-ohm vaping.
The vape mod could load up as many as 6ml e-liquid. It offers us three ways to refill the reservoir, all of which can be completed hands down. The incredible liquid capacity and fuss-free operations are combined to make the Requiem BF Squonk Kit a particularly good fit for long-haul trips.
The Requiem BF Squonk kit is crowned as an upmarket vape mod not only for its sleek design. Its sturdy construction, as well as the flawless fit and finish, are also the reason why it outshines its competitors.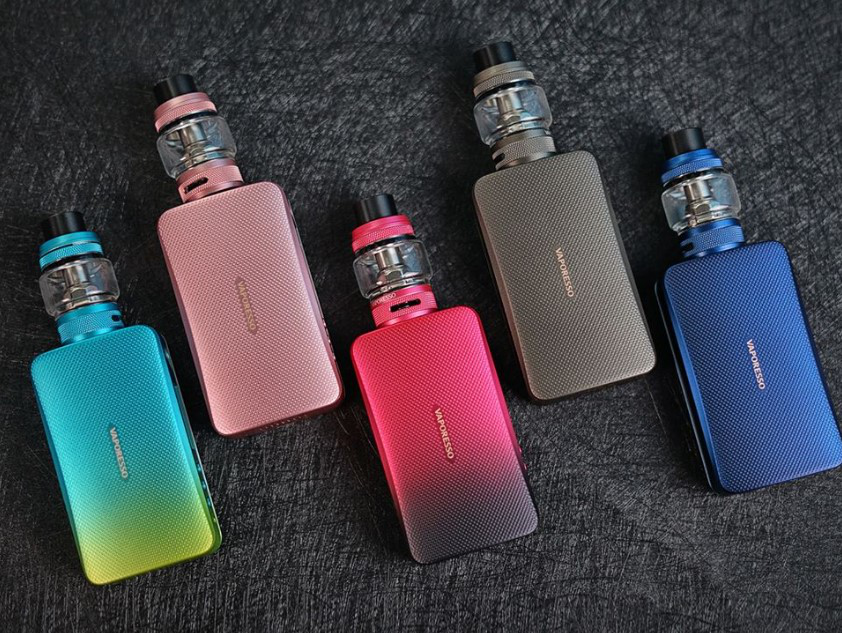 The Vaporesso Gen S mod is a high-powered device with the max power up to 220W. First and foremost, the mod vape has almost no rival in creating a blast of dense vapors. In terms of delivering authentic juice flavors, it has also surpassed the performance of typical mod vapes.
The backbone is actually Vaporesso's groundbreaking tech evolution in its mesh coil, which could heat up juice evenly to ensure the least of flavor loss. Another appealing tech leap in the Gen S is from the Axon chipset. The intelligent chip can identify the device temperature and coil resistance, thus providing stable output all along and avoiding overheat.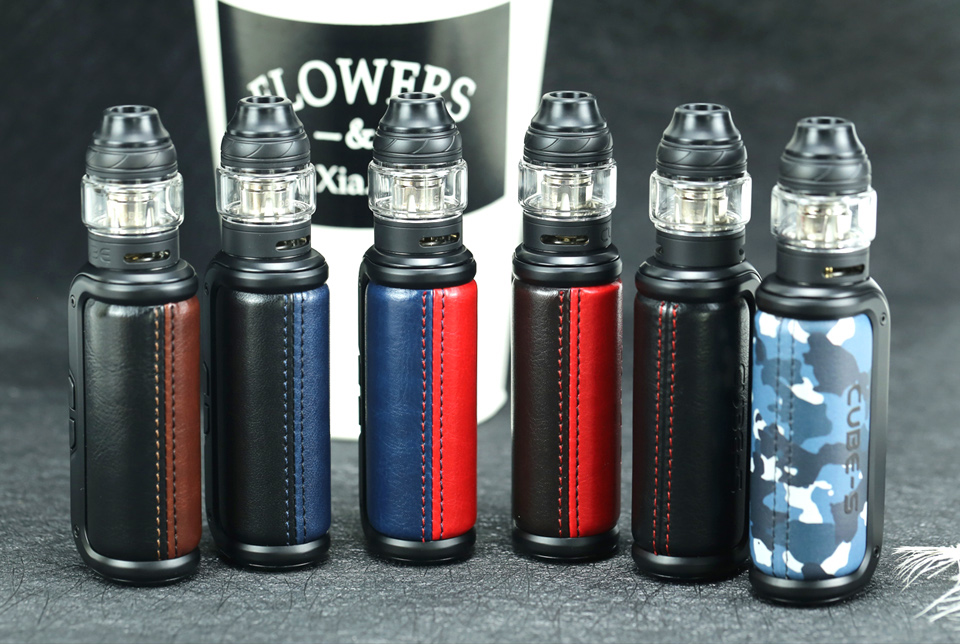 The Cube-S box mod from OBS is an 80W vape running on a high-amp 18650 battery. Cube-S seems to be a box mod more for starters given the max output watt, but its vaping performance doesn't fall short at all. It can produce a mass of dense vapors that rival any of the best box mods in the market.
With a string of mod lineups released before, OBS has stepped up its game in the Cube-S on all fronts. For example, it hones the mod's durability and overheat protection to the perfection. It also adds incredible ergonomic design to the Cube-S, to give it a quite comfortable grip in hand.
How to exhale big clouds with our vape mods?
After the coil heats up and atomizes the e-liquid, it offers vapor for us to breathe in and out. That's exactly the clouds we always talk about. Although a good vape hardware lies at the heart of bigger clouds, some other factors could also make a difference.
Fill your liquid reservoir with high VG juices. Vegetable Glycerol is the major ingredient in the vape juice to make for dense and massive clouds. Pay attention to the PG/VG ratio when you pick out e-liquid, and choose those with higher VG content.
Ramp up the output power.
Opt for coils with low resistance.
Increase the airflow to allow more airs in. You could produce a mass of clouds through the three steps, but don't take things too far. If you're not experienced enough yet, don't rush to try these set-ups. Learning about adequate basics about sub-ohm vaping first could help a lot. After all, improper operations might lead to dry hits that would ruin your coils.
Change the way you inhale or exhale. If you're not in the mood yet to adjust the set-ups or add-ons, you can also increase your vapor amount by changing some postures. For example, straighten up when you breathe vapors in—it could open up your lungs to load more vapors. When you breathe them out, glide your lower jaw out a little bit. The simple stretch could open your throat wider and force more vapors to flow out.
Verdict
To recap, the best vape mods for huge clouds in 2021 is as follows:
Geekvape Aegis Mini2 Kit (M100)
VOOPOO DRAG 3 Kit
Vandy Vape Requiem BF Squonk Kit
Vaporesso Gen S Mod Kit
OBS Cube-S Box Mod Kit
For any cloud chasers, picking out excellent vaping hardware is the first step to take. In addition, you should also factor in the output power, vape juice, airflow and so on to further optimize your vapor amount. Hope you'll have fun in your cloud-chasing journey!