The XLIM Pod Kit by OXVA is named for its slim design and 'x-treme' flavor delivery. This mini pod system offers airflow control, auto draw or manual draw, and power control between 5 and 25 Watts.
The OXVA XLIM's aluminum alloy body has a sleek ergonomic design that easily fits in your hand. At only 1.5oz, it's extremely lightweight but packs a 900mAh battery for an all-day vaping experience. 
The OXVA XLIM Pod Kit seems to be an excellent choice for pod enthusiasts that want a small discrete device that can still deliver strong throat hits. This review will walk you through all the pros (highlighted in green) and cons (in red) we found about this pod vape after days of testing. Let's kick off!
XLIM OXVA Product Details
Dimension: 24.0*14.0*111.0mm
Weight: 45g
Output power: 5-25W
Cartridge capacity: 2ML
Battery capacity: 900mAh
Screen size: 0.42-inch
Material: Aluminum alloy + PCTG
Charging: DC 5V/1A, Type-C
Coils: 0.6Ω (20-25W) A1 & 0.8Ω (12-16W) A1
SIde airflow control
0.42″ OLED mini screen
Auto-draw & Manual
5 colors available: Green Lemon/Blue Green/Black Red/Arctic Ice/Black White
Standard & TPD version & PTF version
1* Xlim device
1* 0.6Ω Xlim cartridge(pre-installed)
1* 0.8Ω Xlim cartridge
1* Type-C Cable
1* User Manual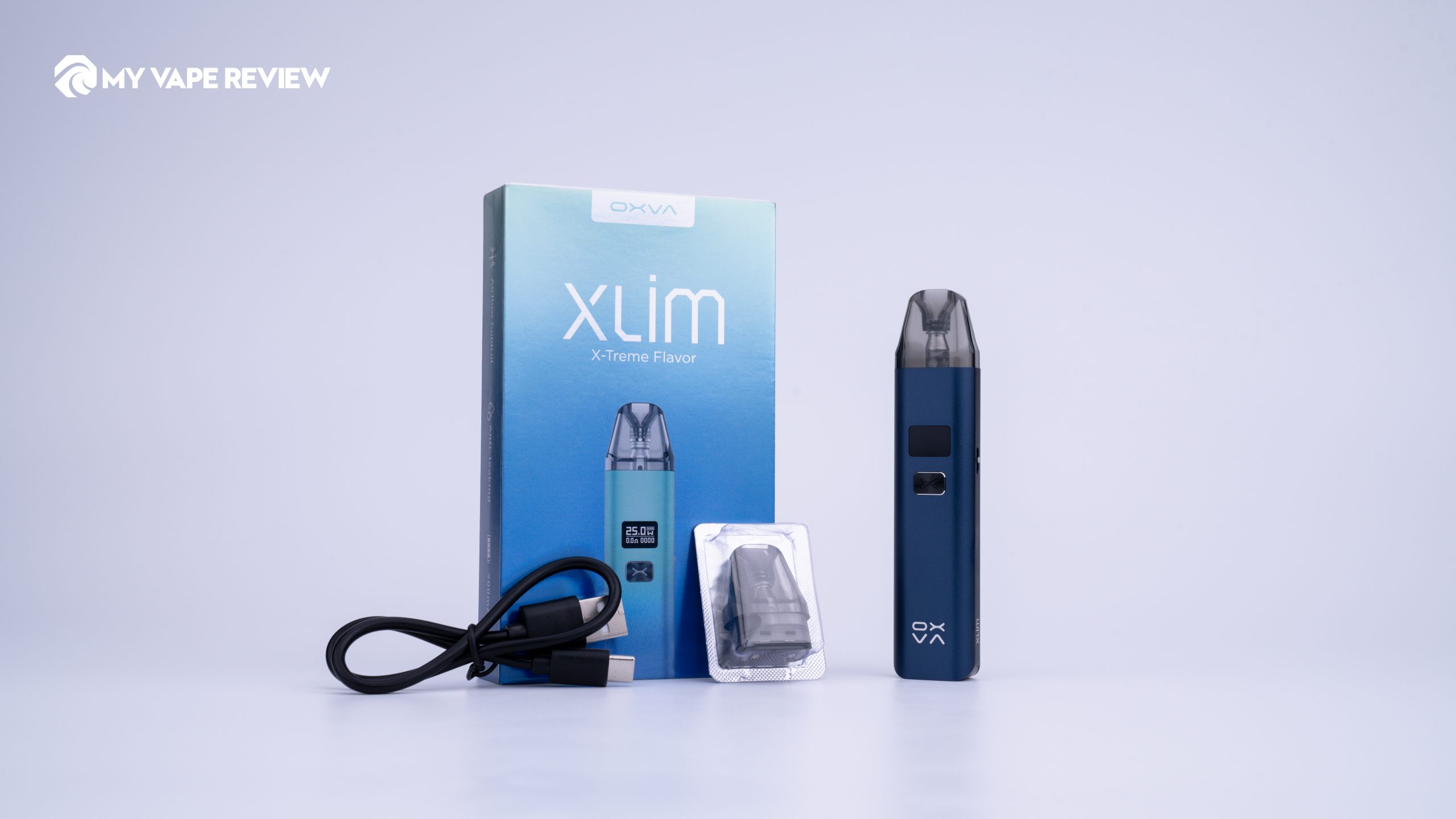 Design & Quality
Packaging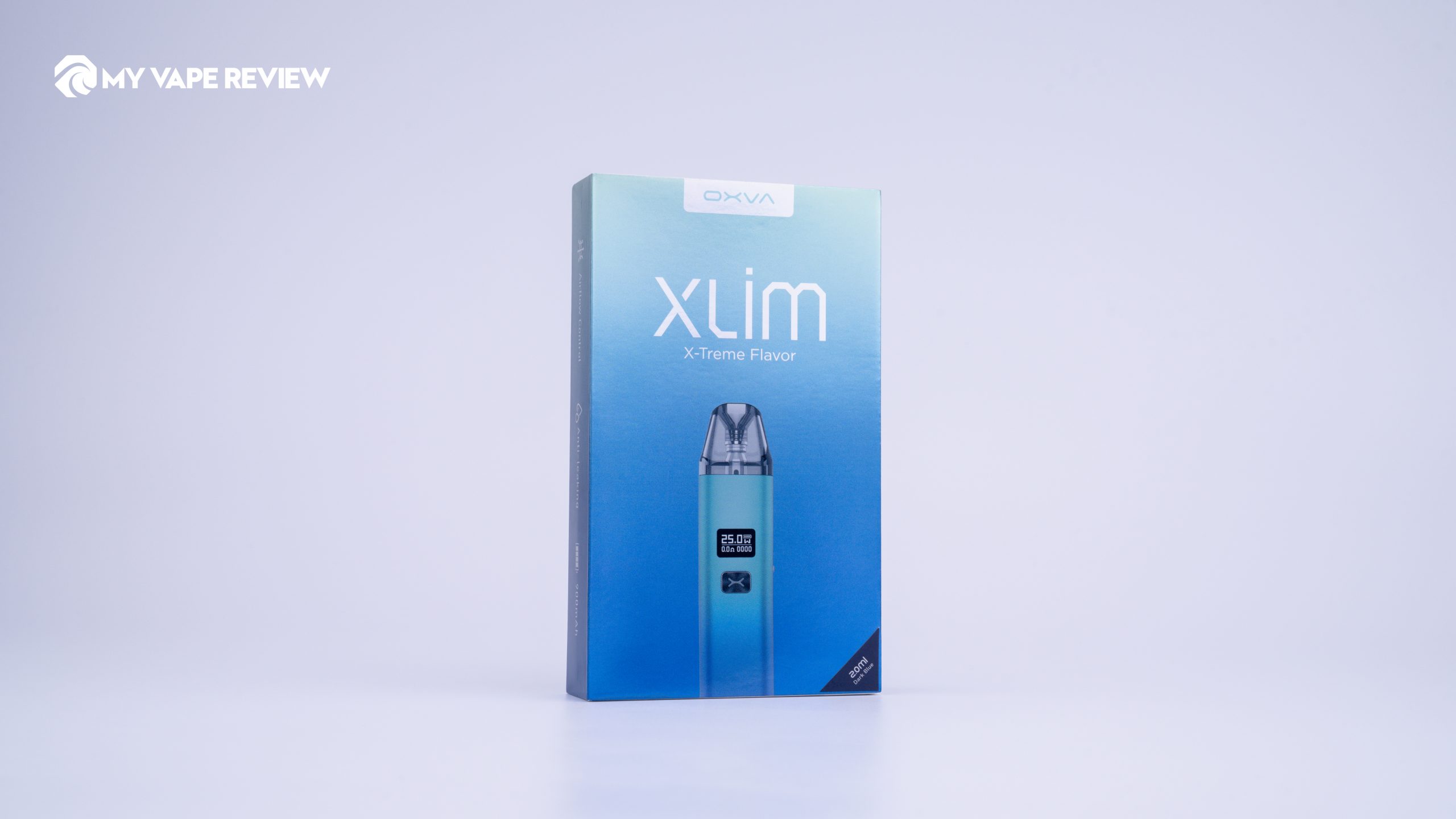 The OXVA XLIM Pod Kit comes with a device and two cartridges to get started. The 0.6ohm cartridge is pre-installed, with the option to switch to the 0.8ohm cartridge. We also receive a short Type-C charging cable. The kit doesn't come with a paper manual, but the back of the packaging has a QR code for you to scan to access the e-manual and warranty policy.
We can purchase XLIM V2 replacement cartridges in a three-pack, which should keep us vaping for a few weeks without issues.
Design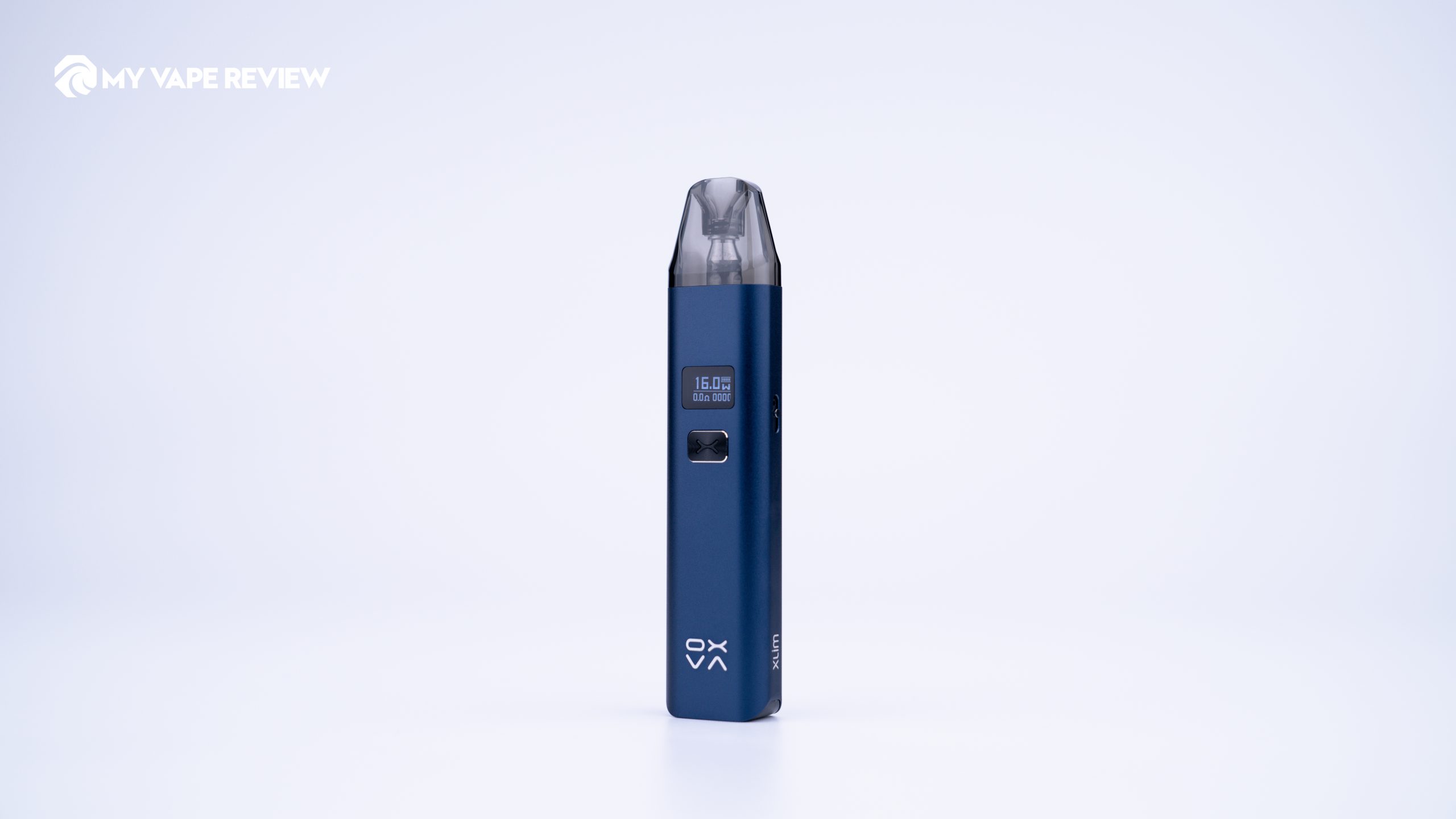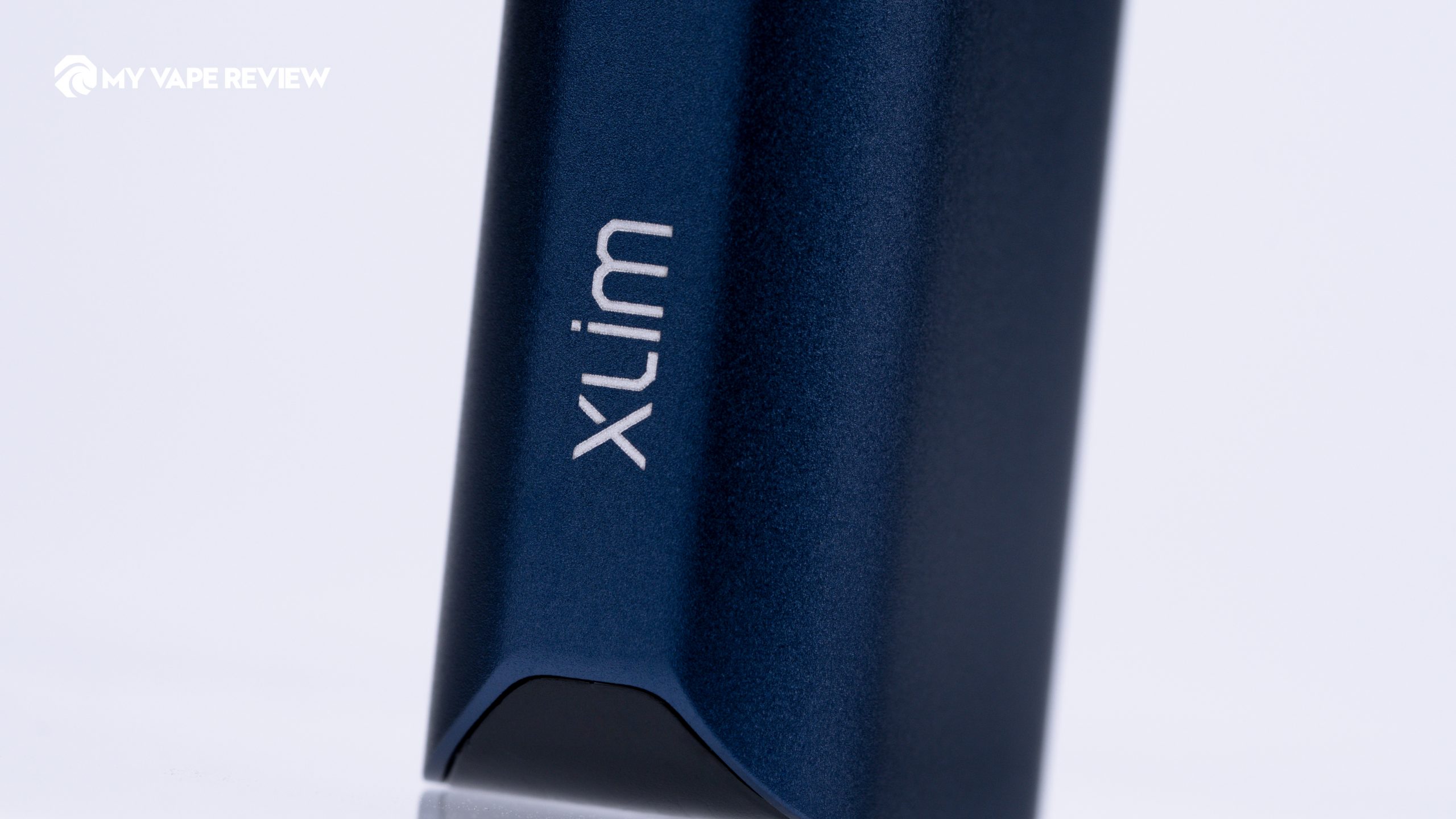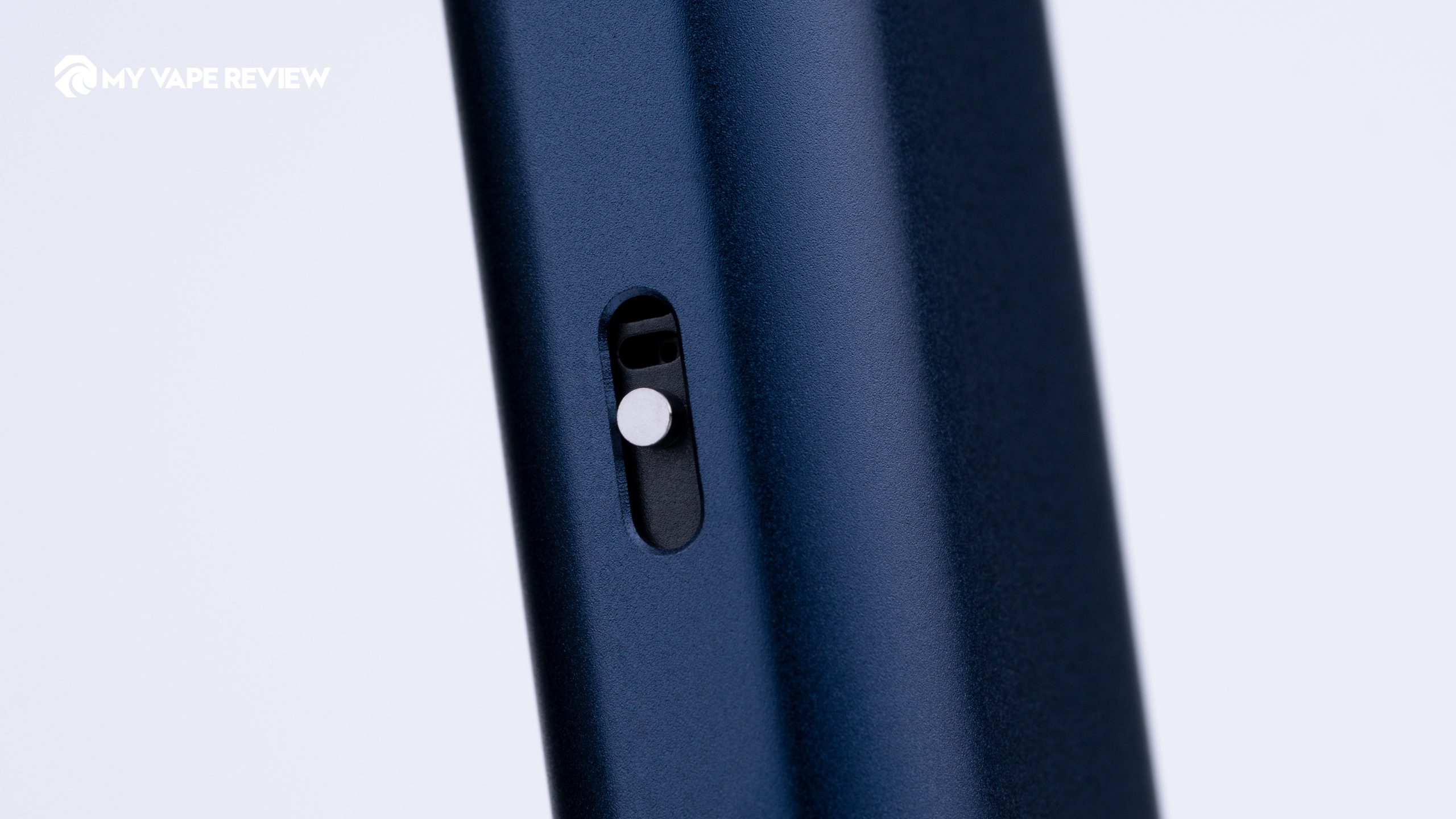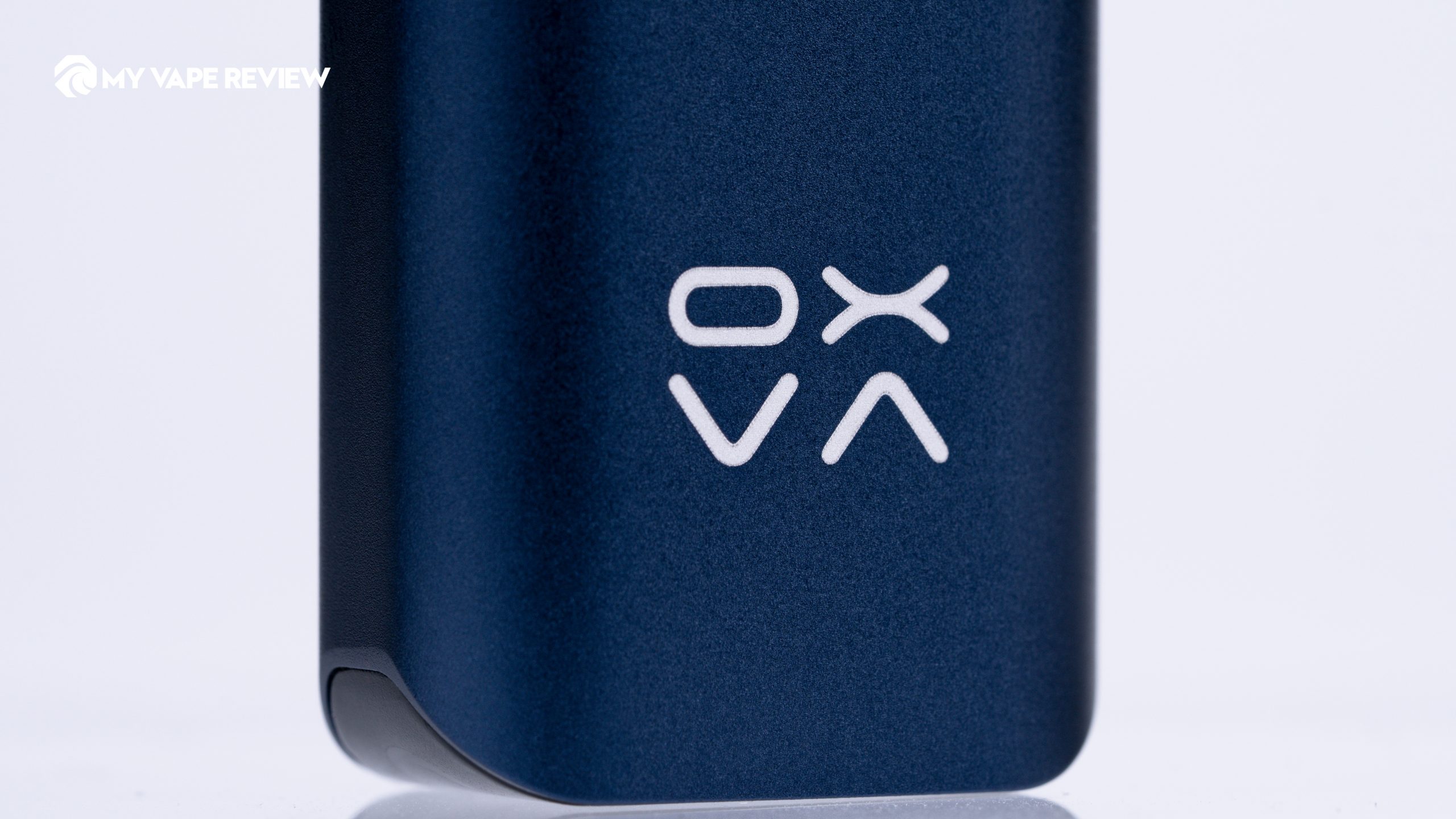 Previous
Next
Honestly, the OXVA XLIM is a really well-designed device with few design flaws. The airflow control is discretely placed on the side of the device to prevent accidentally blocking the airflow while vaping. With three airflow holes, you can adjust your device to the exact flow you're looking for. Easily slide the window all the way up to cover the holes for a tight draw.
The pod vape comes in an array of colors. Choose from Green Lemon, Blue Green, Arctic Ice, Black Red Rose Blue, or Black White if you want a two-toned device. Or choose one of the single body color options like Silver, Gunmetal, Black, Dark Blue, Green, or Light Green. We received the Light Green and Gunmetal colors for review.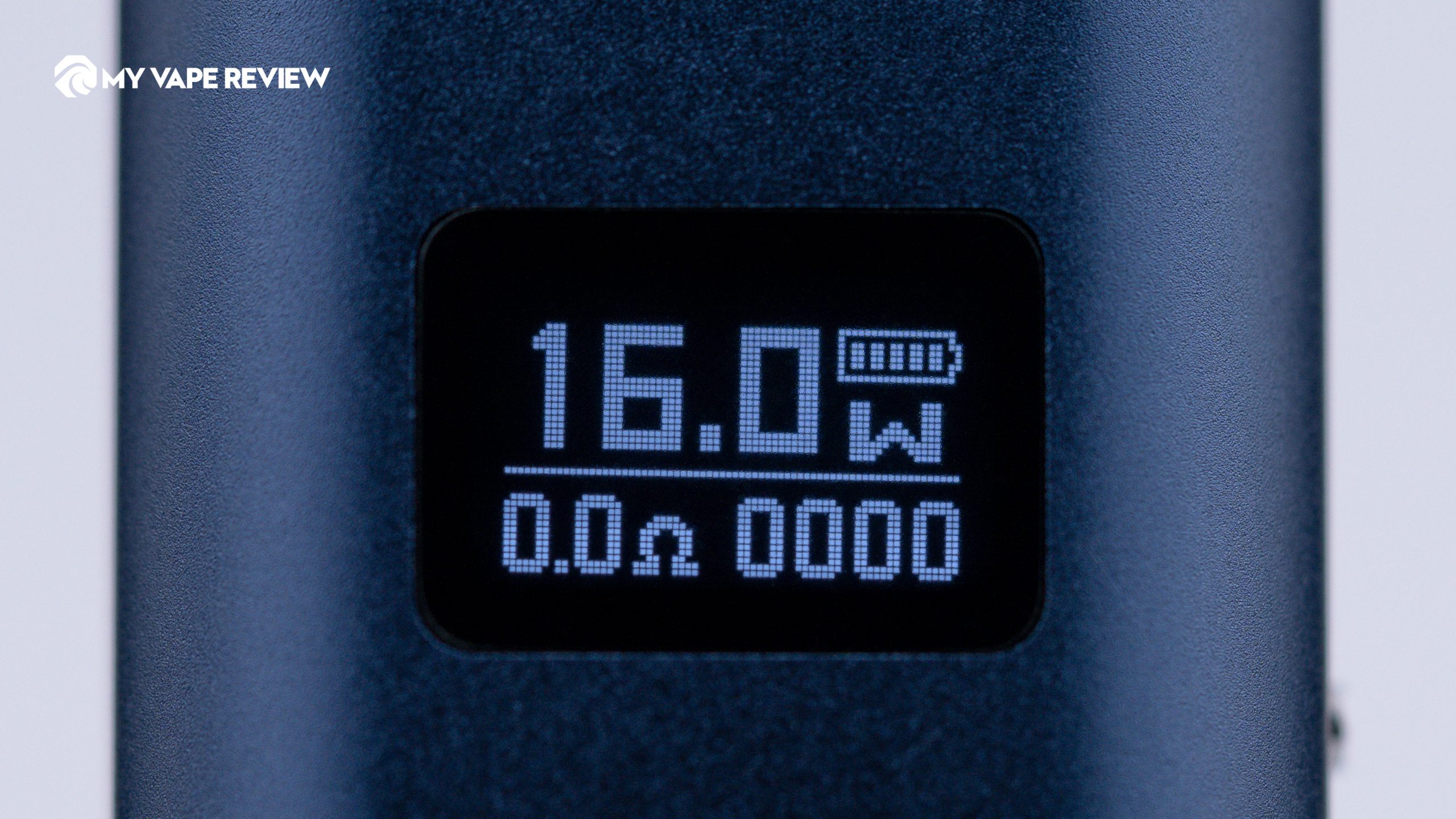 The OXVA brand name adorns the front of the device in white lettering, while the XLIM device name runs up the side. An OLED screen displays all the information you need:
Battery charge level
Wattage
Coil Resistance
Puffs
Durability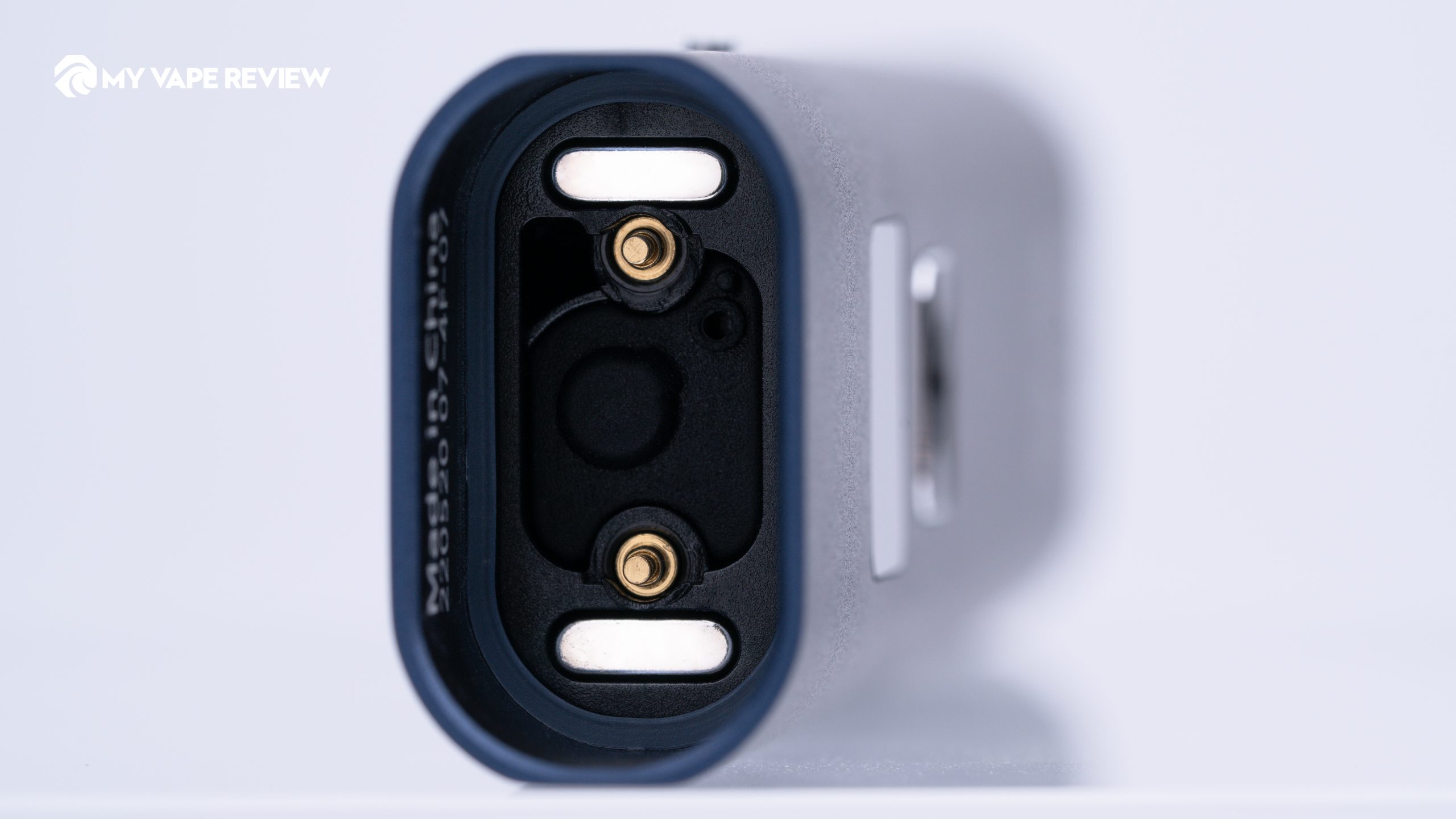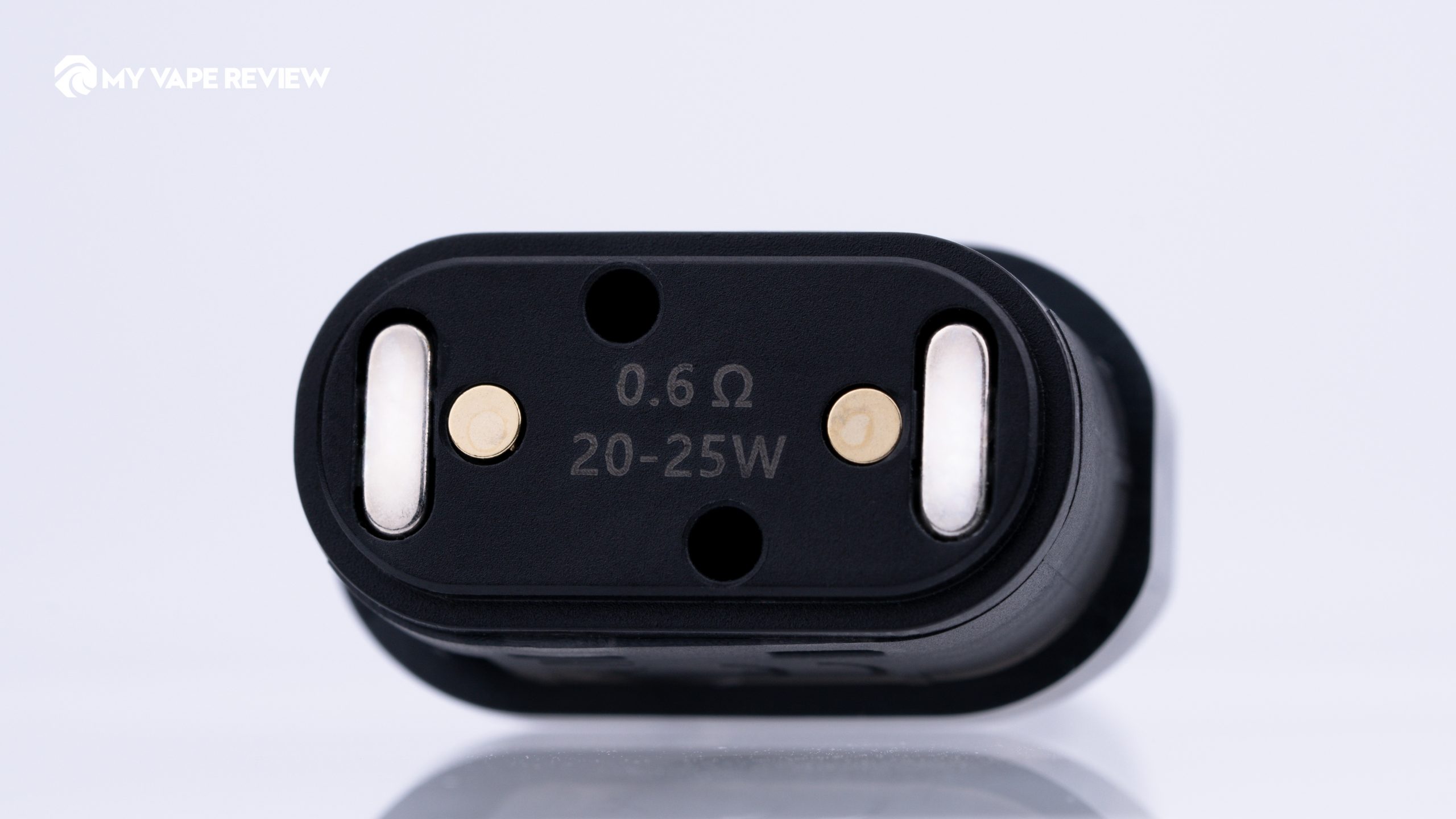 Previous
Next
This is a durable little device. It was drop tested from multiple heights, up to 5 feet. It sustained no damage from the drops, and the cartridge stayed fully seated in the device and did not pop out. The OLED screen will likely get scratched over time, but we didn't experience this during the review period.
Does the OXVA XLIM leak?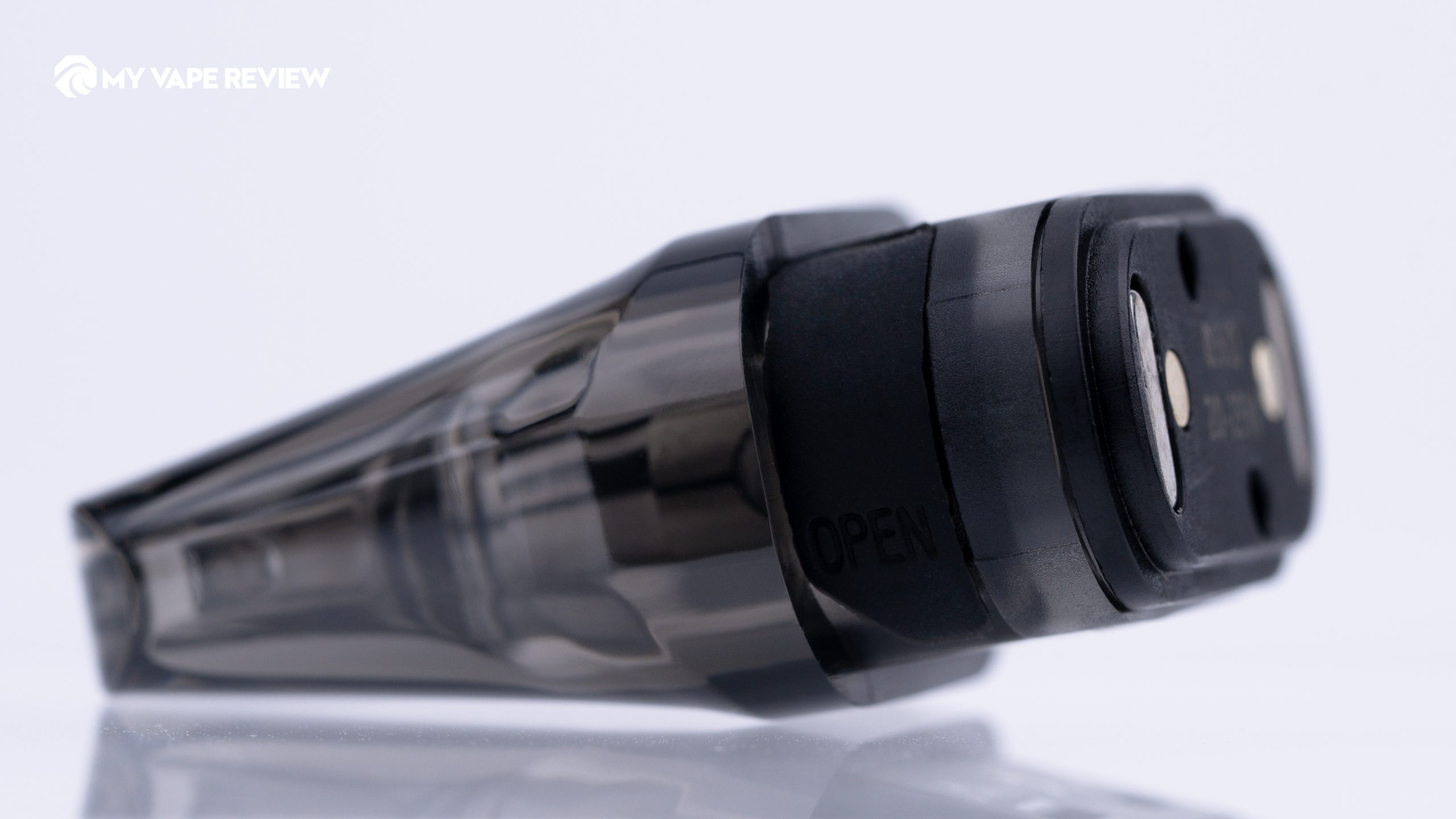 OXVA specifically designed the pod vape to be highly leak-resistant. The device was left on its side many times and never leaked outside the pod chamber. The standard condensation on the very bottom of the body was minimal.
The side-fill port stayed secure, and there was no leakage there. Note that the fill port can be annoying to open if you don't have nails because the silicone is flexible and hard to grab onto, but hey, it's got a great seal. You can carry the XLIM around without worrying about leaking or the dreaded e-juice fingers.
Ergonomics
The device is very comfortable to hold. The manual draw button placement is perfect. When you bring the device to your lips, your thumb rests right on the button. No weird hand positioning is needed. The pod mouthpiece is tapered slightly. We wouldn't quite call it a duckbill mouthpiece, but it's very comfortable when vaping.
Our only complaint with the OXVA XLIM is the bottom edges of the device. When holding it the bottom of the device kind of digs into your hand, which is unfortunate. This design is probably intentional so that the pod vape can stand without tipping over, but we wish the bottom were more rounded.
Battery & Charging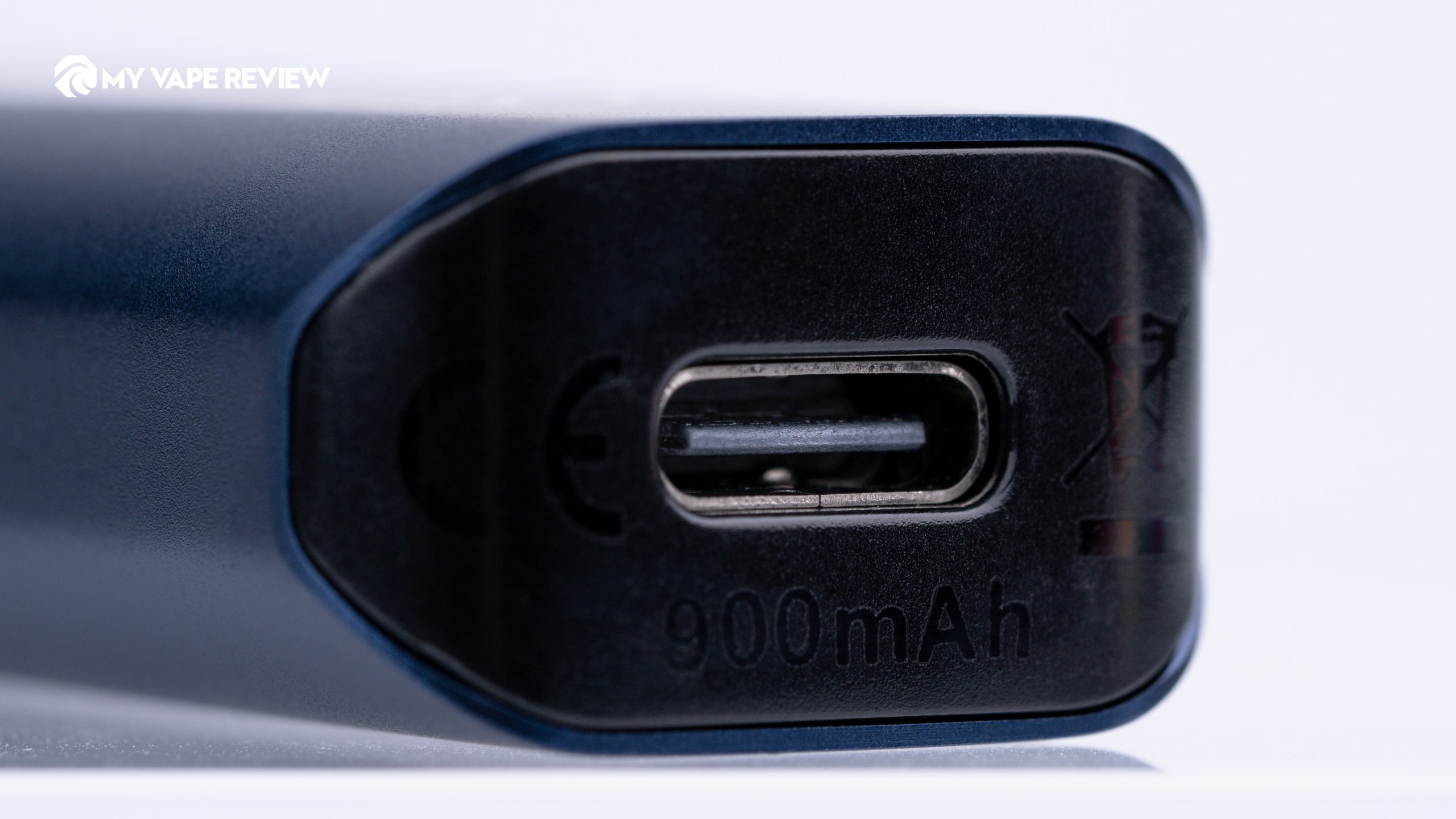 The OXVA XLIM comes with a 900 mAh battery, meaning it will last for roughly 8 to 10 hours of constant use. You can easily monitor the charge level in the XLIM by checking the OLED screen. When you inhale, the button's LED light will show blue, but when the device is out of battery, it switches to red. There doesn't seem to be any early indication of a low battery without checking the screen. We wish OXVA had added a third LED color, like purple, for when you're under 25% battery.
When it's time to charge, plug in your device using a Type-C charging cable. The XLIM charges very fast, and you'll have a full battery in less than 30 minutes. It does get very warm during charging.
Function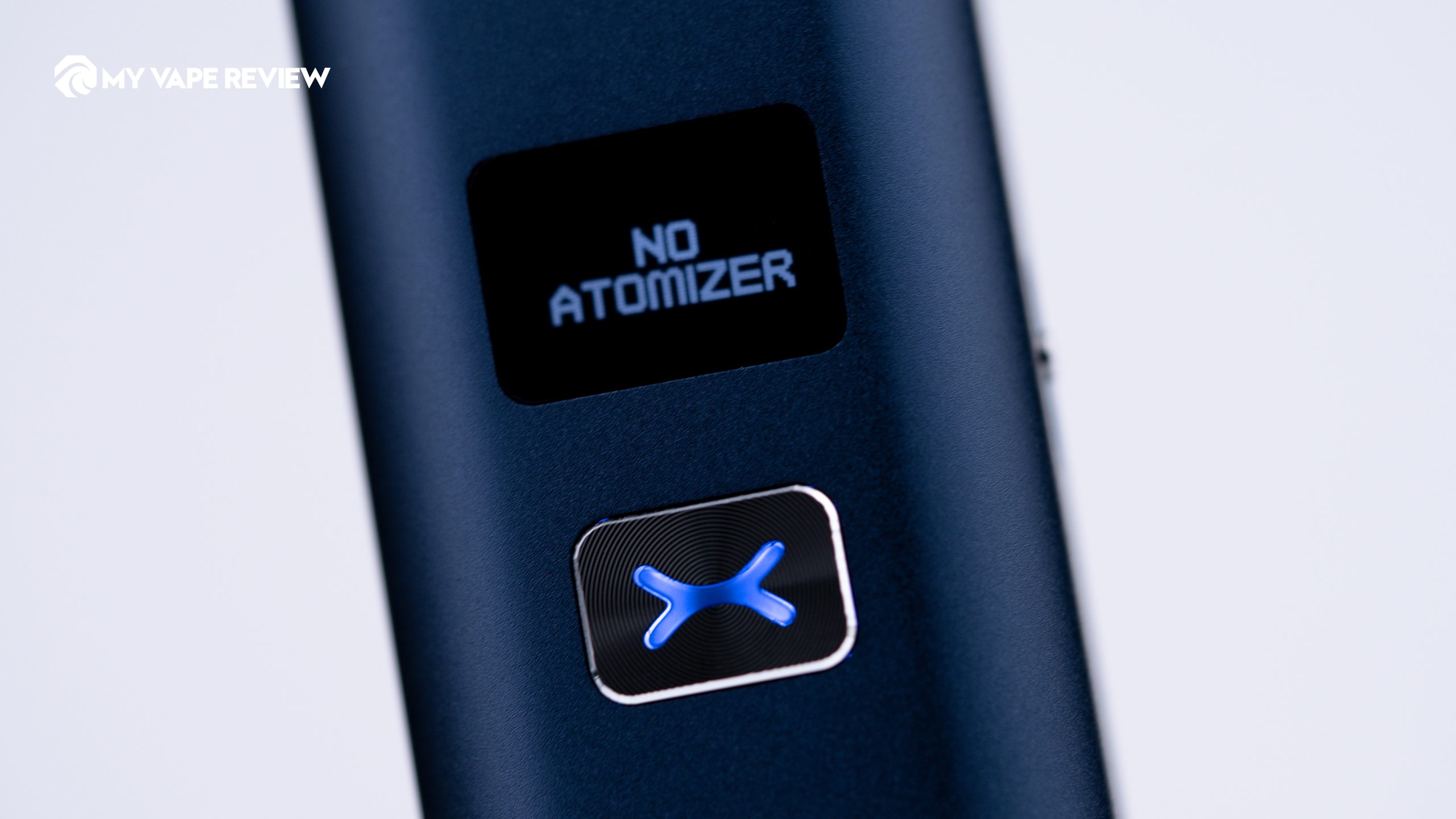 Although OXVA Xlim is positioned to be an entry-level device, it still allows you to finish some simple, but very practical, set-ups with its tiny button. Like the wattage adjustment feature, which is relatively rare among pod systems. Press the button three times, and the wattage level will start flashing. Then continue to press or hold the button to increase the power. Once you hit the max 25 watts, it cycles back to 5 watts.
To lock the button, so it doesn't accidentally get pushed in your pocket, press it quickly 4 times. Repeat to unlock the device. And finally, power off the device by rapidly pressing the button 5 times. Many slim pod systems don't have all of these features, let alone an OLED screen, so it's a great addition to the OXVA XLIM and helps set it apart from competitors.
Performance
The sliding airflow control feature is fantastic for controlling what kind of hits you want. Close the airflow completely to experience a tight mouth to lung (MTL) draw. The auto draw is very sensitive, but we can also opt to control the draw with the manual button. Open the airflow and enjoy a light and airy MTL draw. It's up to your personal preference. We really enjoyed the fully-closed airflow and the nice throat hits. The hits were pleasantly warm without being too hot. We're impressed with the flavor delivery, fully bodied and punchy without being overwhelming.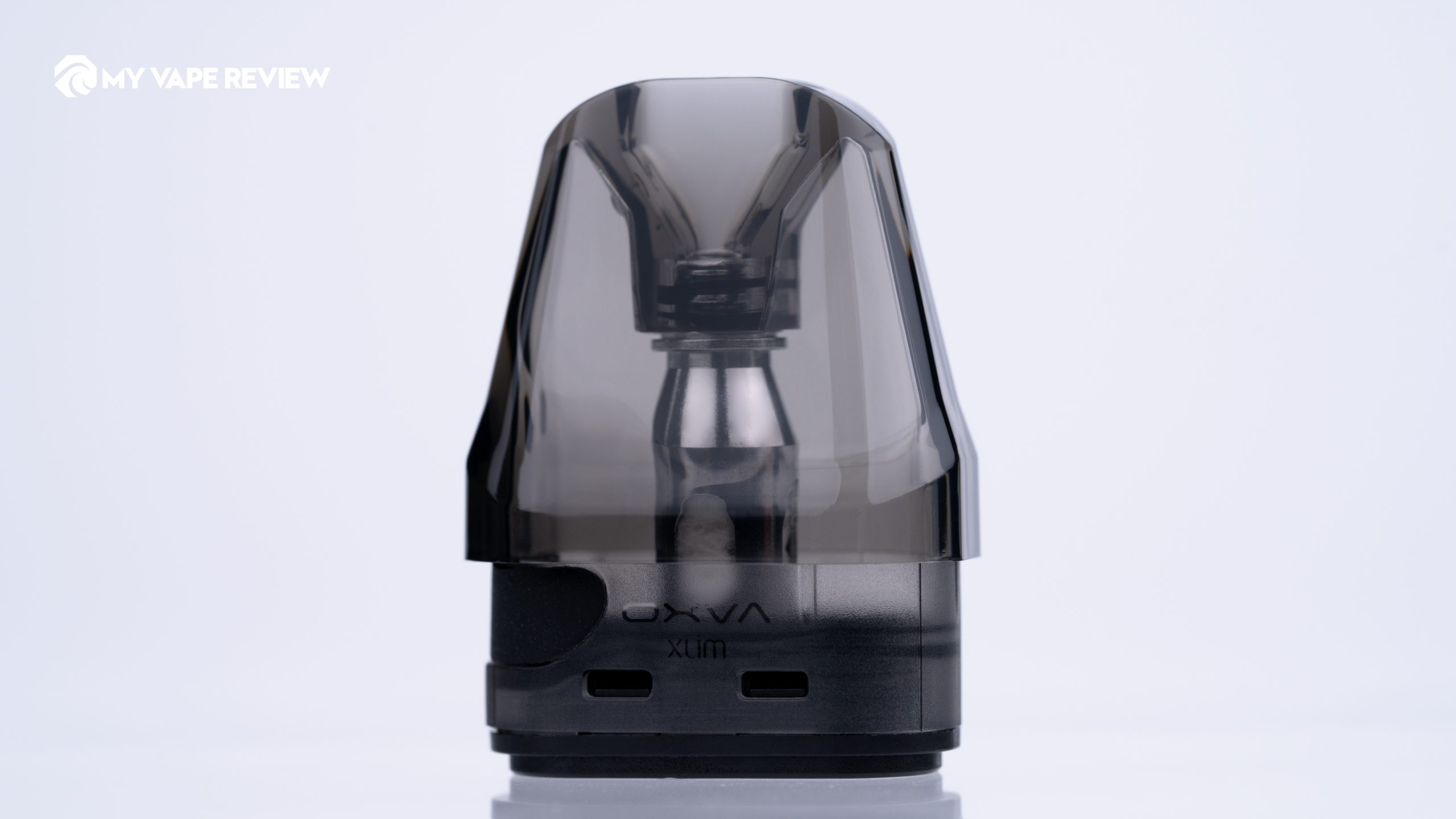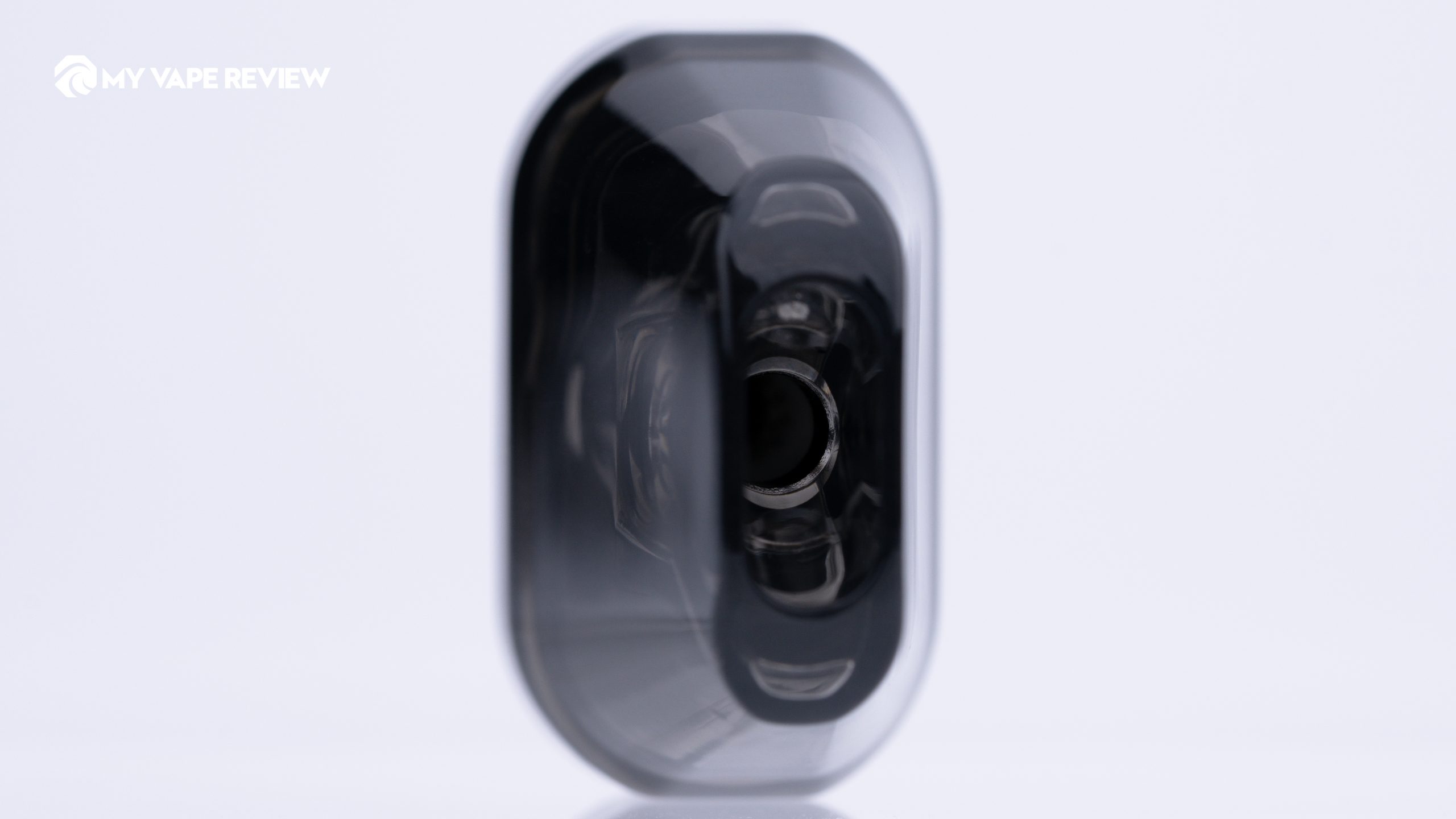 Previous
Next
The OXVA XLIM delivers fantastic flavor quality for such a great device. And even after using a single cartridge extensively, we didn't experience any flavor degradation or acrid burning taste. The cartridges last a surprisingly long-time.
You'll be refilling quite often because the cartridges only hold 2 ML of juice, but you'll get a fresh e-juice fill because you can use nearly all of the juice within the cartridge before needing to refill. Be careful not to overfill the cartridge, or you will taste vape juice coming out of the mouthpiece for the first 50-100 hits.
This vape is great for new vapers or those trying to transition away from cigarettes because the MTL draw is similar to traditional smoking. This vape is not categorized as direct to lung (DTL). Despite being an MTL device, the vapor clouds are substantial.
Price
OXVA XLIM Pod Kit MSRP: $29.9
OXVA V2 Cartridge (3pcs) MSRP: $12.99
The OXVA XLIM Pod Kit is available from the official site for $29.90, but we also found it for lower prices at some e-commerce sites. Expect to pay between $20-$30 for one of these devices.
The XLIM V2 3-pack replacement cartridges are available for $12.99. You can get started with this device without spending an arm and a leg, and it's not too expensive to replace the cartridges. We think the design, features, and performance of the device are definitely worth this price point.
Verdict
OXVA XLIM Pod Kit stands apart from many of the other slim pod systems on the market. It's clear OXVA put thought into the design of this device, with its myriad of features and sleek ergonomic design. The 900mAh battery will carry you through the day, delivering fantastic throat hits and 'x-treme' flavor.
Recharge to full in no time using the Type-C charging cable provided. Select between a 0.6ohm or 0.8ohm cartridge that can hold 2ML of your favorite e-juice. And adjust the airflow to get just the kind of MTL draw you're looking for.
The OXVA XLIM is a great little device and one that we would personally pick up for everyday use. This device is perfect for vaping beginners or anyone looking for a slim, no-fuss device with a few customizability features. Pick it up for just $29.90 to try it out!