VECEE GALA is a high-quality disposable that offers a convenient and enjoyable vaping experience. With a whopping 4000 puffs per device, the disposable vape is perfect for those looking for a device that has some serious staying power and offers good value.
The device is filled with 5% nicotine salt e-juice and has a generous 10mL e-juice tank, much larger than the earlier model VECEE LUKE. The VECEE GALA is also incredibly easy to use, thanks to its rechargeable 600mAh battery and faster Type-C charging port. The device is powered by a high-quality mesh coil, which provides excellent vapor production and a satisfying throat hit.
Moreover, the VECEE GALA boasts a modern design with various colors to choose from and a comfortable silicone mouthpiece. Is it a truly satisfying device to go for? This review will uncover the pros and cons of the new launch.
VECEE GALA Flavors
The VECEE GALA vape offers a celebration of flavor with every inhale! The disposable is available in many delicious and bold e-liquid flavors that provide a vibrant and satisfying vaping experience. Whether you're in the mood for a juicy fruit blend or a rich and indulgent dessert flavor, there is something for every palate. From the first puff to the last, the VECEE GALA vape will delight your senses with its masterful blends of taste and aroma.
There're 10 flavors available by VECEE GALA:
Peach Mango, Grape Ice, Banana Chill, Blue Lemonade, Melon Chill, Strawberry Ice Cream, Just Mint, Blue Razz Ice, Orange Soda, Kiwi Dragonfruit Berry
Let's dive further into each of these flavors to help you decide which flavors are right for you: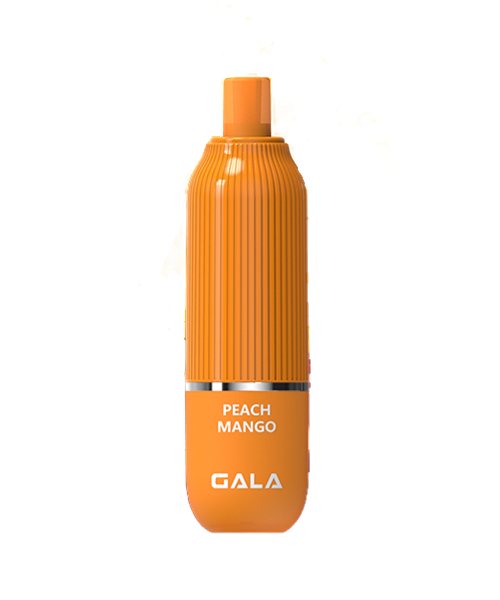 Most mango flavors are a bit weird, but the fresh juicy peach notes make this flavor a real winner. The two flavors are so masterfully blended that you can hardly distinguish between the two. But this flavor is sweet and delightful.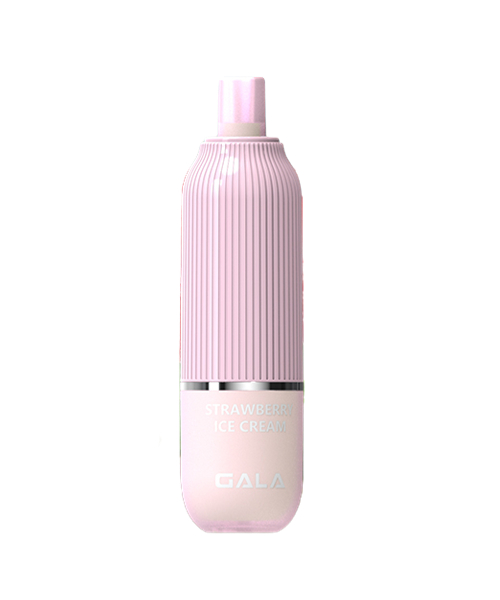 Easily one of the best cream flavors I've ever tried. The Strawberry flavor is fresh, bright, and very sweet, while the ice cream notes taste very natural. It's a fantastic dessert flavor you are sure to enjoy.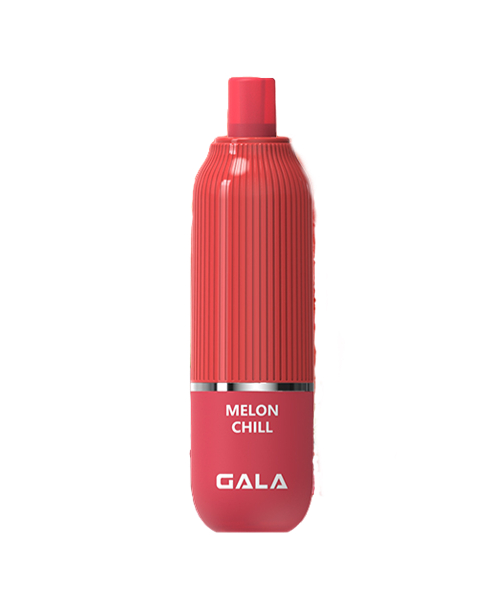 The watermelon flavor is juicy and refreshing, while the ice notes are subtle and cooling. Melon Chill is a joy to vape, with its perfect balance between ice and sweetness.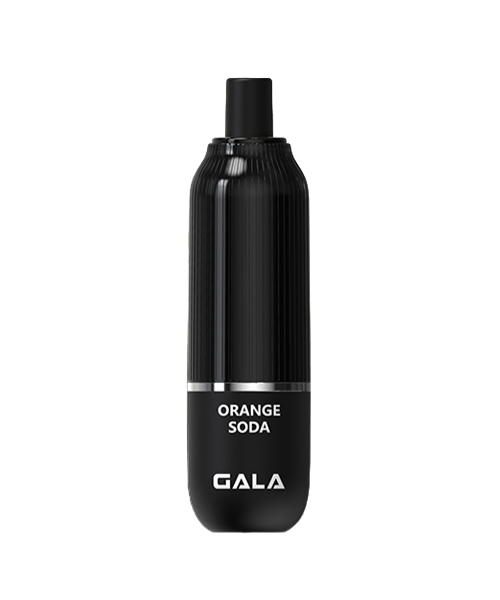 This flavor tastes uncannily like a real orange soda. The Orange flavor is bold and sweet, while the 'soda' part gives the real impression of the 'spicy' nature of carbonation.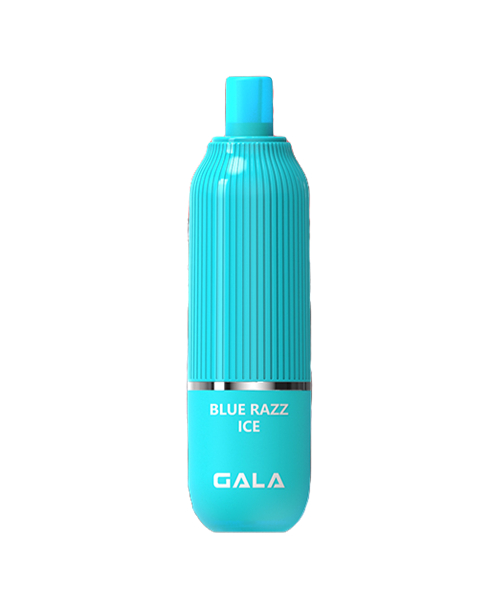 The Blue Razz Ice flavor is yummy, combining the sweetness and tartness of blue raspberry flavoring and icy notes. It's not overly sweet, so it's a great everyday vape.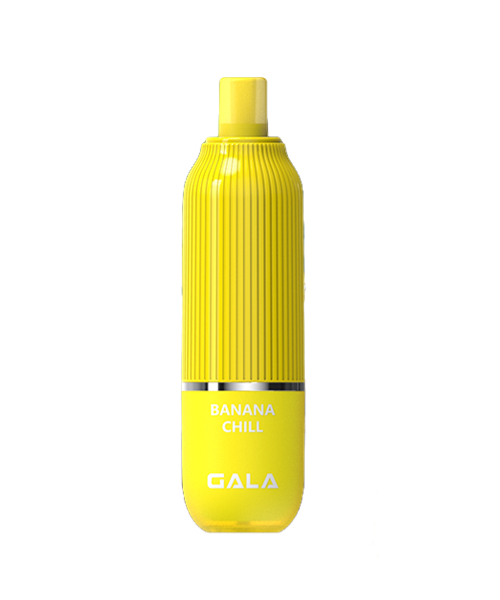 The Banana Chill flavor reminds me of Bananarama candies, but somehow better. It's one of the best banana e-juices I've tried. It's very icy on the inhale, with the sweetness of the Banana coming through on the backside. There is no weird artificial taste, so you can enjoy this flavor all day long.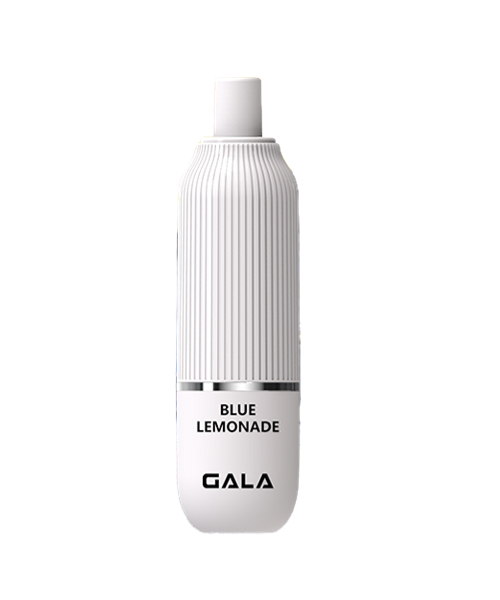 This flavor is unique but in a good way. The blend of blueberries and/or raspberries mixes wonderfully with the lemonade flavor for a surprisingly delicious flavor. It's odd at first, but I've grown to really appreciate and love this sweet and tart experience.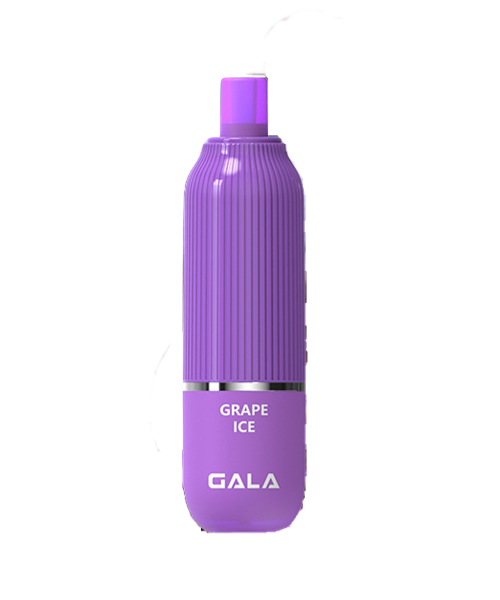 The Grape Ice flavor is bold and satisfying. The grape notes are very authentic to a Concord grape, but the sweetness is nicely balanced with the addition of the ice. The ice isn't as cooling as some other brands, but still pleasant.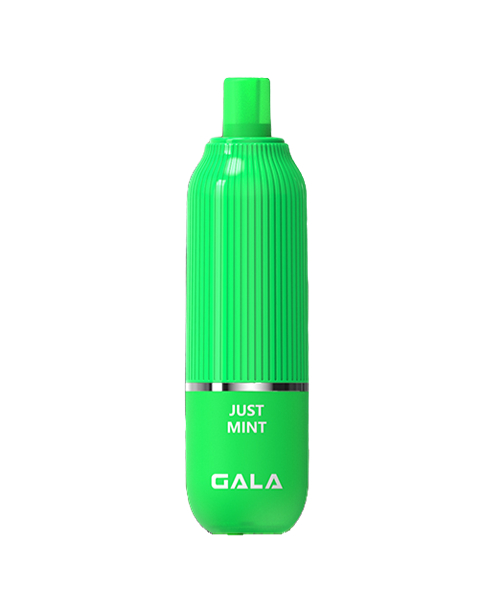 Usually a major fan of Mint flavors, but this one is a miss for me. The mint flavor tastes weird and artificial, but it does have a nice icy bite.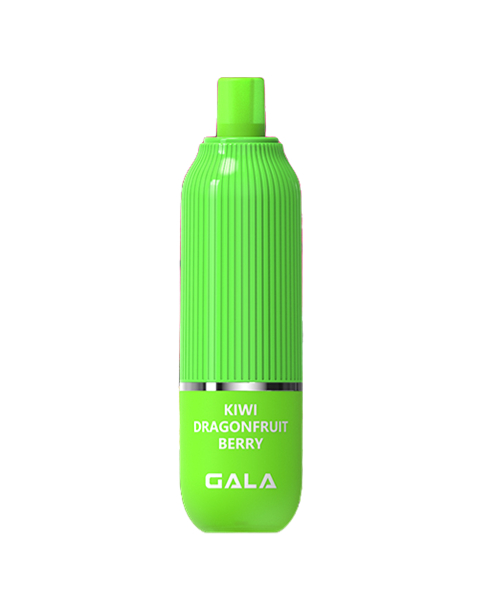 It's a complex blend of three mouth-watering flavors, featuring a subtle balance between sweetness and acidity.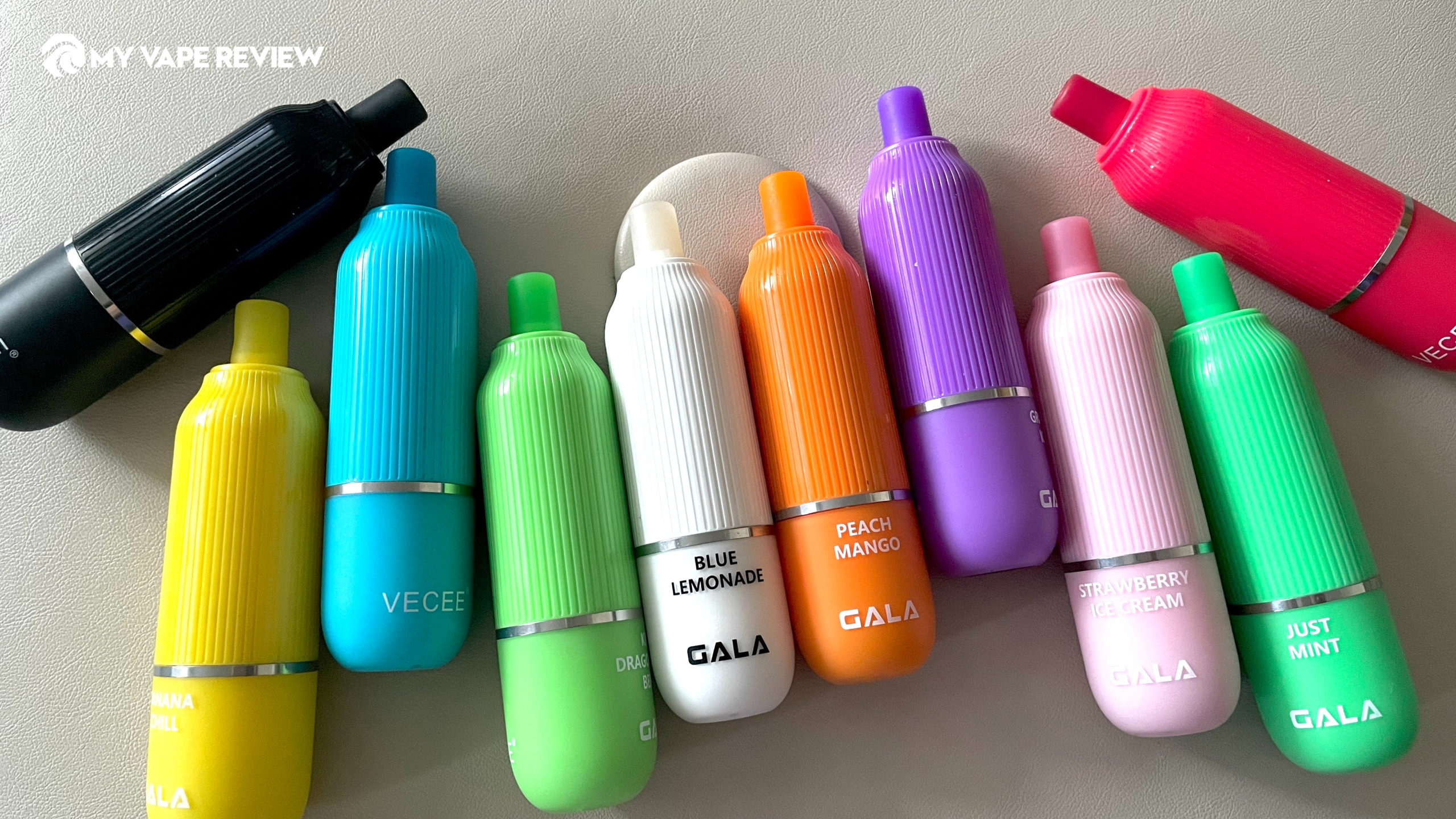 The VECEE GALA disposable vape has a fun, innovative design. The body is a rounded pen shape, with vertical ridges on the upper portion, while the lower section is covered in soft yet durable silicone. A metallic bang rings the device where these two areas meet. The lower section of the disposable includes the Gala branding and the flavor name. Protruding from the top of the device is a cylindrical silicone mouthpiece.
The VECEE GALA is available in a kaleidoscope of colors that match each flavor. The colors are vibrant, creating a beautiful disposable. For example, the Strawberry Ice Cream flavor is a soft pink color, while the Banana Chill flavor is a bright yellow, and the Orange Soda flavor is black.
The VECEE GALA is a durable disposable that suffered no damage during drop testing. The silicone base and mouthpiece add a decent level of protection against dropping and scratches. You can rest easy knowing the device is unlikely to break or suffer serious damage during the course of its lifetime.
Does the VECEE GALA leak?
The VECEE GALA did not leak during our testing period. The 10mL of salt nicotine e-juice seems well contained within the tank. There was also not any spit back observed on any of the disposables. That makes it super convenient to keep your vape on hand, in your pockets, or bag while you go throughout your day.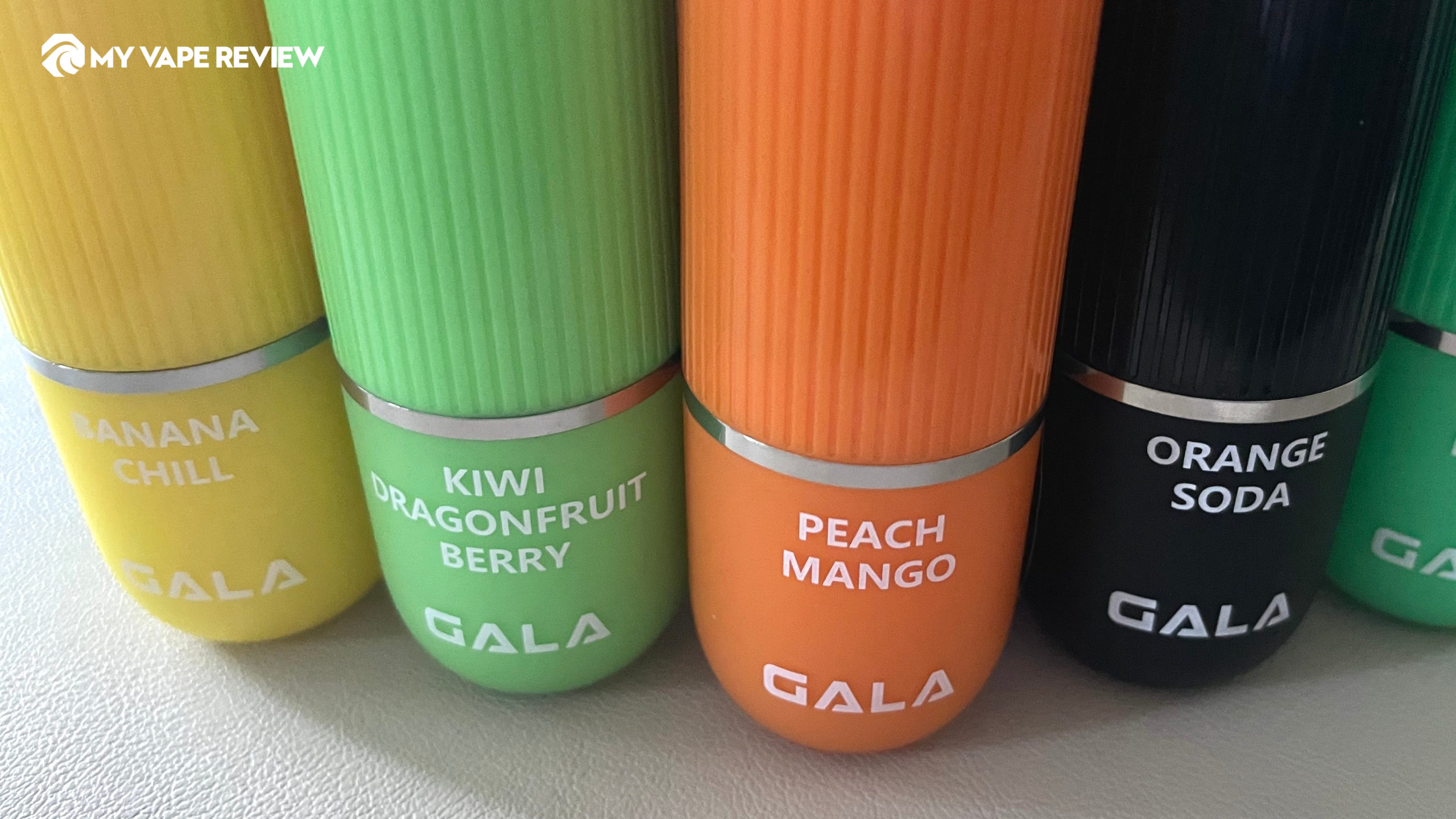 The VECEE GALA seems to be designed with ergonomics in mind. From its rounded cylindrical shape to its vertical ridges and silicone bottom, the disposable offers a comfortable and secure hold. The cylindrical silicone mouthpiece creates a soft surface to wrap your lips around. And you can easily grip the mouthpiece with your teeth for hands-free vaping as needed.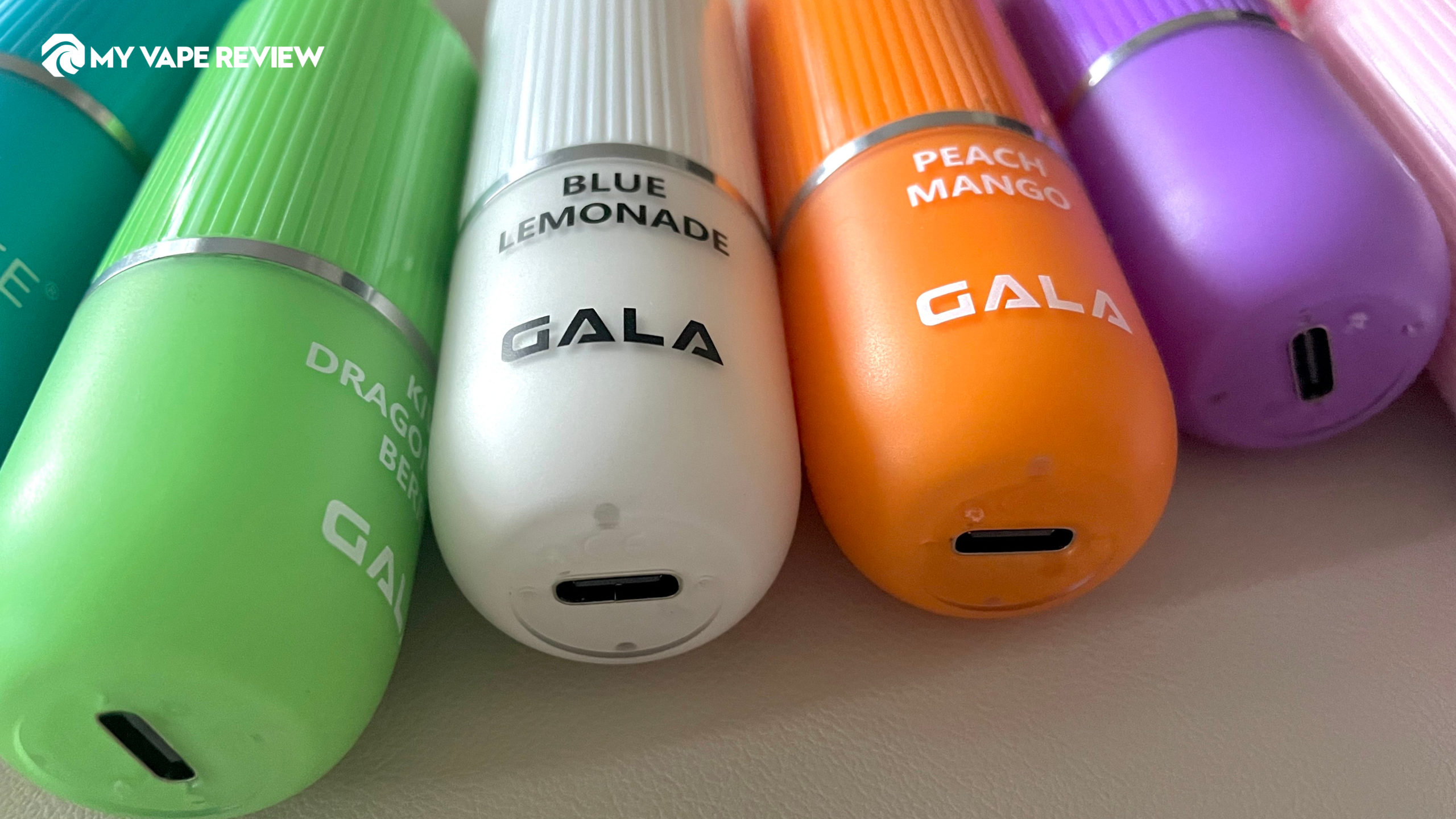 The VECEE GALA contains a 600mAh battery that is capable of lasting for 8-10 hours of consistent vaping. With a battery with such capacity, you can easily carry the VECEE GALA around as a daily vape without needing to charge the device constantly. When the battery is dead, you can quickly get back to vaping by plugging a Type-C charging cable into the port on the underside of the disposable.
By including recharging capabilities, you can get many charges out of the VECEE GALA. This is what helps you make it through the 10mL tank and 4000 possible puffs.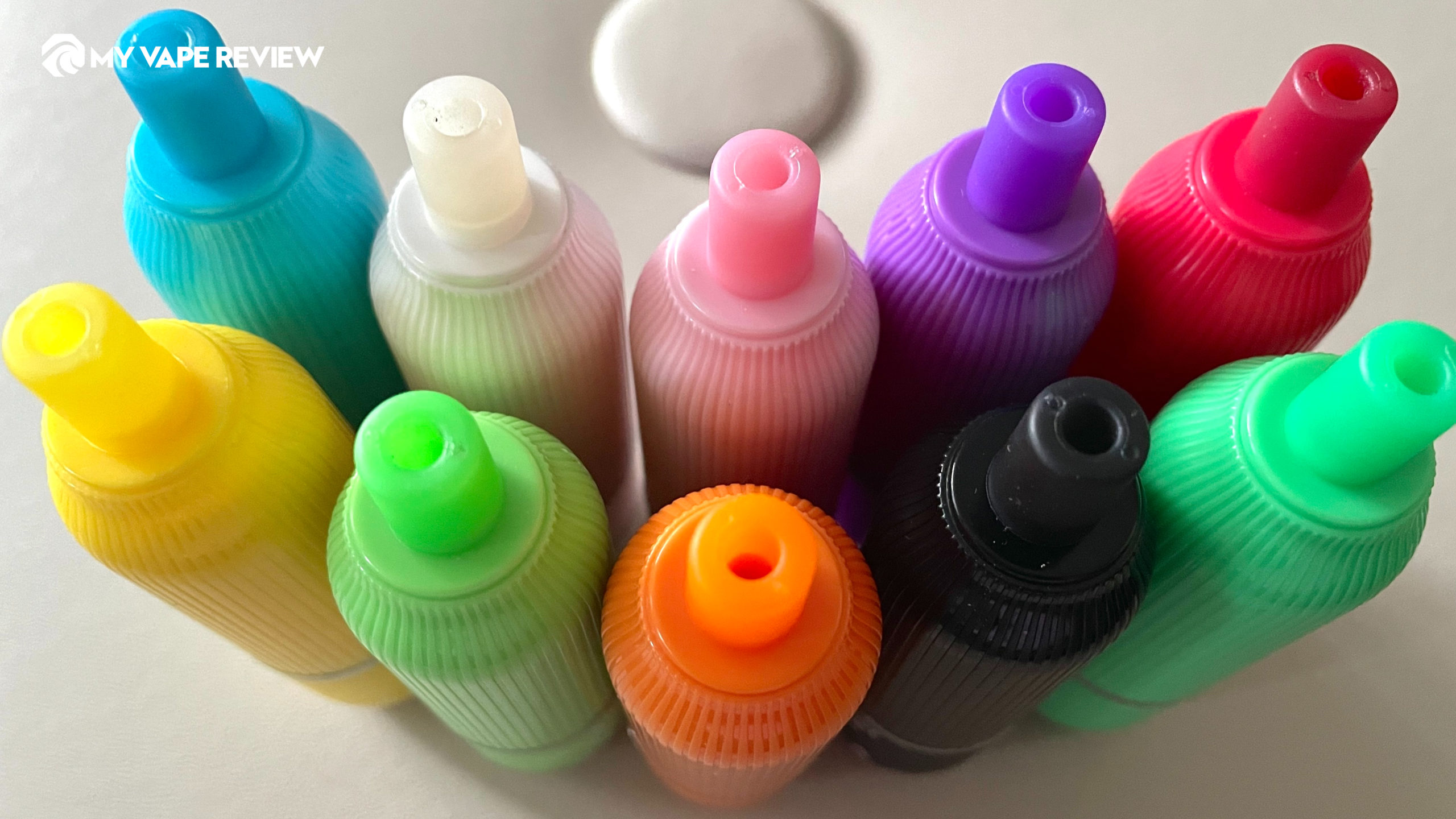 From the first hit, you will notice the quality and smoothness of the hits provided by the VECEE GALA. The vertical mesh coil is working behind the scenes to deliver excellent consistency and stable temperatures for each hit. The flavor delivery is top-notch, with a wide variety of delicious options to choose from.
The airflow on the VECEE GALA is smooth and consistent, allowing for a comfortable and effortless inhale, supported by its sensitive auto draw. If you enjoy tight DTL (direct-to-lung) hits, then the Gala is a great device to pick up. The vapor production is also impressive, with thick clouds that are sure to satisfy any vapor enthusiast.
Overall, its performance is excellent. It delivers quality hits, smoothness, and flavor in a convenient and easy-to-use package. And with 4000 hits, you can enjoy each device for days or weeks, depending on your specific usage. Whether you're a beginner or a seasoned vaper, the VECEE GALA will surely exceed your expectations.
We could not find any pricing information on the VECEE GALA at this time. This disposable was only recently launched, so you'll need to check back later for more specifics.
The VECEE GALA is a winning disposable. Its standout features include its vibrant colors and ergonomic design, and fantastic flavor delivery. The 9 delicious flavors available cover various flavor profiles. Almost every flavor we tested provided a satisfying and thoroughly delicious vaping experience that was very impressive.
The VECEE GALA offers up to 4000 puffs, thanks to the large 10mL 5% salt nicotine tank. You will enjoy the thick, voluminous clouds and strong DTL hits. The disposable's 600mAh is also rechargeable, using its Type-C charging port. This means you can easily recharge the device at the end of each day, to have it ready for a new day of vaping. It's definitely a great pickup for new and veteran vapers alike.
Whether you're new to vaping or a seasoned pro, the VECEE GALA is an excellent choice for anyone looking for a reliable and enjoyable disposable electronic cigarette.