1. Introduction
Today we are taking a look at the FEELM MAX disposable vape, the world's first disposable ceramic coil option. This cotton-free design is a significant leap forward in the vaping industry. FEELM MAX offers a balanced 2% nicotine level, catering to users seeking a satisfying yet controlled vaping experience.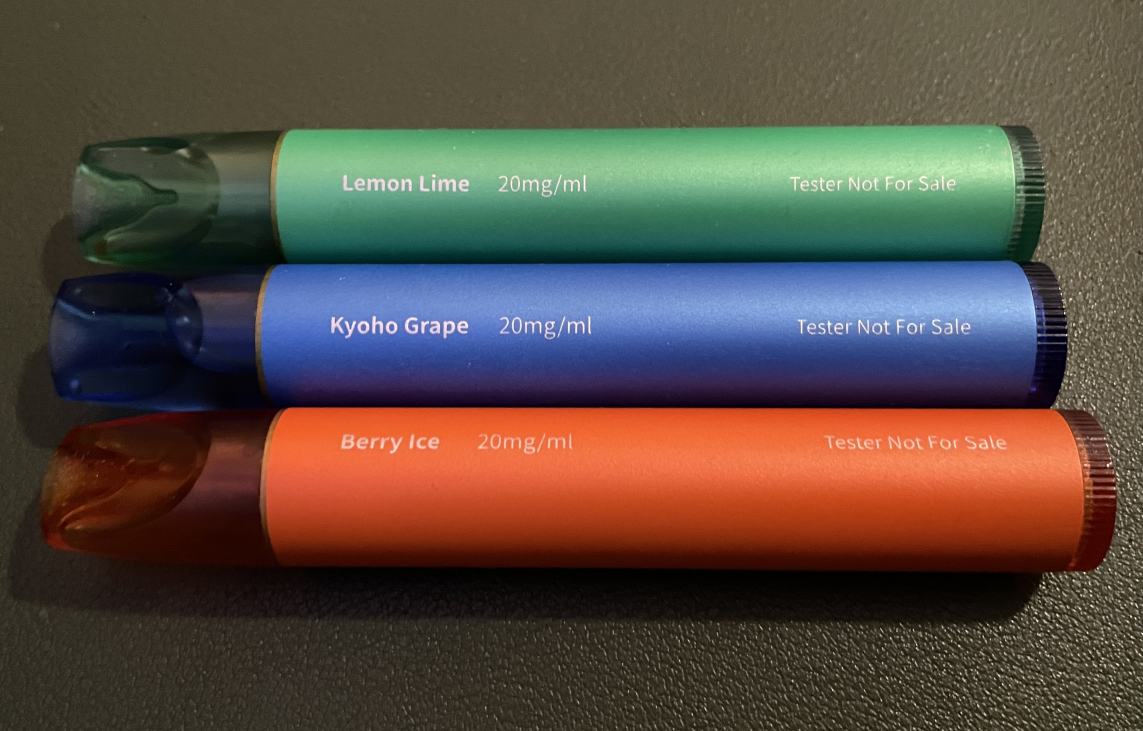 Moreover, the ceramic coil offers a new standard in the longevity of disposable vapes. With over 800 puffs, it maximizes the efficiency of its 2mL tank. Perhaps most importantly, the MAX is specifically designed to offer superior taste and consistent vapor production.
As part of the exclusive Cylinder Series, the FEELM MAX exhibits a refined and sophisticated design reflective of its advanced functionality. Continue reading to learn more about the FEELM MAX!
2. Flavor
For testing, we received the FEELM MAX in three different sample flavors: Berry Ice, Kyoho Grape, and Lemon Line. There is no publicly available information about specific other flavors that manufacturer FEELM may be working on, but they will likely launch with more than three flavors.
Let's take a closer look at these test flavors to see if they live up to the superior taste expectations purported by FEELM:
Berry Ice – I had a difficult time figuring out what 'berry' this flavor is supposed to be. Regardless of its subtlety, it is quite delicious. The flavor is extra icy, so each hit feels like a breath of fresh air, while the berry flavor is a sweet treat.
Kyoho Grape – thoroughly enjoyed the MAX's take on a grape-flavored e-juice. On the inhale, there wasn't any overwhelming, cloyingly sweet grape flavor. Instead, all the flavor comes through on the exhale. The grape hits the tongue evenly, which provides a more satisfying flavor delivery. Grape flavors aren't my jam, but I have nothing bad to say about this one. 4/5
Lemon Lime – mild yet tasty, the Lemon Lime flavor struck a nice cord between sweet citrus notes and tang and tartness. This flavor also tasted a bit like a refreshing Sprite. I really enjoyed the subtle icy notes as well, rounded out the flavor and kept me coming back for more. 5/5
3. Design & Quality
Design
The FEELM MAX Disposable has an elegant and simple yet effective design. The MAX is a cylindrical disposable, which appears to be an aluminum body wrapped in a supple and shimmery exterior. The duckbill-style mouthpiece is made of tinted plastic and sports the same supple feel as the body. The translucent mouthpiece construction means you can easily keep an eye on the e-juice level.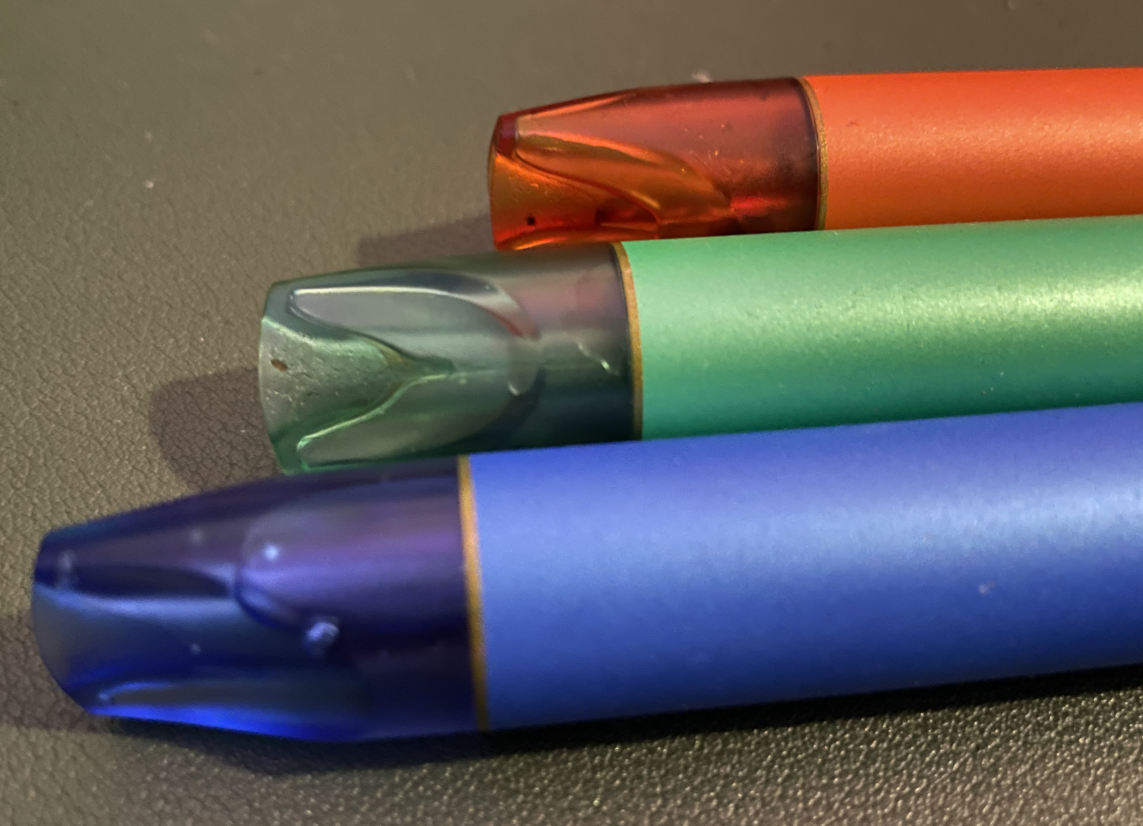 Running up the side of the disposable is the FEELM branding, flavor name, and nicotine percentage. There are no other notable features concerning the design of the FEELM MAX, but I do want to make a note of the color choices.
Each vape boasts a beautiful and vibrant color. Both the body wrap and tinted mouthpiece share the same color, creating a clean, unified design. The Kyoho Grape flavor is a stunning deep blue, similar to the real-life color of Kyoho grapes, and the Lemon Lime flavor is colored a dazzling emerald green. Interestingly the Berry Ice flavor is a bright orange, which doesn't seem to match the flavor name.
Durability
The FEELM MAX isn't technically built for long-term use. With only a 2 mL tank, lasting for up to 800 puffs, most experienced vapers will empty the tank within a few days at most. Despite this, the MAX disposable feels very sturdy and able to withstand the abuses of daily life. I don't think anyone would have issues with this device breaking from standard use.
Does the FEELM MAX leak?
No, the FEELM MAX did not leak at all during the testing period. I used each flavor until the e-juice ran out, and I didn't experience leaking of any kind. Safe to say, you don't have to worry about e-juice leaking all over your hands, pockets, or purse.
Ergonomics
The MAX is a relatively small cylindrical disposable, meaning it fits easily into your hand (although it might be a bit small for those with large hands). The soft wrap and supple mouthpiece offer a comfortable grip and enjoyable texture for your lips. The thoughtful ergonomic design of the FEELM MAX is a nice touch to an already beautiful device.
4. Battery and Charging
This disposable only has a 2 mL tank, so there is no charging port. I think disposables without charging capabilities and a smaller tank can be a good option for new vapers that just want an open-and-go vaping experience and don't want to hassle with charging.
While you can't recharge the MAX, you won't need to. I had no issues with the device dying from running out of battery before I was out of e-juice. You'll be able to use the MAX to the very last drop.
5. Performance
According to FEELM, performance is where the MAX truly stands out, and I can't say that I disagree. This disposable is the first of its kind, a pioneer, if you will, thanks to the S1 ceramic coil. The ceramic coil carries this device from a relatively simple pen-shaped small-tank disposable to a powerhouse. The new coil reduces the amount of impurities related to heating by up to 78%.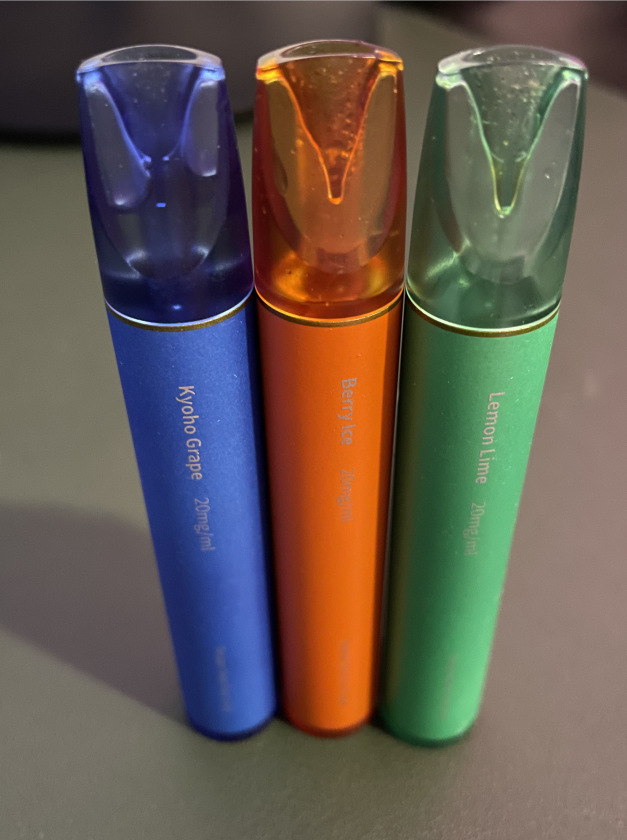 I noticed the extreme flavor consistency and how it didn't feel like the e-juice was clinging to my tongue with each hit. The device offers a comfortable MTL inhale, and each exhale produces a healthy volume of vapor without needing to strain to take a deep enough drag.
I also had no issues getting the full value from the FEELM MAX. I was successful in pulling all of the e-juice from the tank without deterioration in flavor.
6. Price
The FEELM MAX appears to be in pre-production and is not yet publicly available on the market. There is no pricing data available at this time but check back often to see if we receive any updates on the pricing or an official launch date.
7. Verdict
The FEELM MAX disposable vape stands out as an innovative option in the vaping market thanks to its brand-new cotton-free ceramic coil technology. With a 2% nicotine level and a 2 mL tank that lasts for up to 800 puffs, the MAX delivers a satisfying vaping experience. The disposable boasts an elegant design, leak-free construction, and comfortable ergonomics.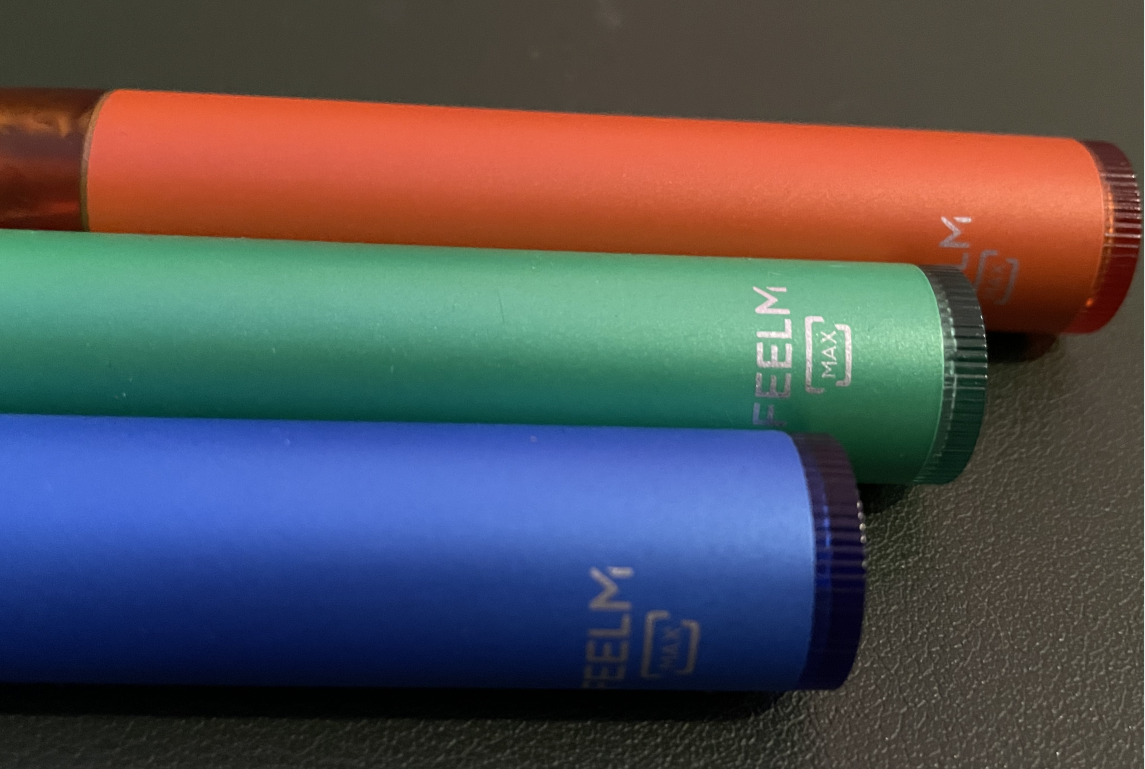 While lacking a charging port, the battery life is plenty sufficient to last throughout the expected lifespan of the device. We are still waiting for more specifics on the entire line of flavors that will be available and how the MAX will be priced on launch, but given the experience that I had during the testing period,
I can confidently recommend the FEELM MAX to anyone looking for a next-level disposable with a focus on performance and flavor delivery.