The Hyde Retro Recharge was a hit amongst vapers who were looking for a longer-lasting vaping solution for use on the go, but now, the brand has upped their game and delivered the Hyde Rebel Pro disposable vape.
Just like the Retro Recharge, the Hyde Rebel Pro is also rechargeable and offers a host of benefits for vapers looking for something more from their experience. It's pre-filled with more e-juice to offer up to 5,000 hits.
An impressively large e-juice capacity and a range of delicious flavors add to the appeal of these vapes, but can Hyde Rebel Pro live up to the hype? This review will take you through everything about it, from its best flavors right through to the design and vapor performance.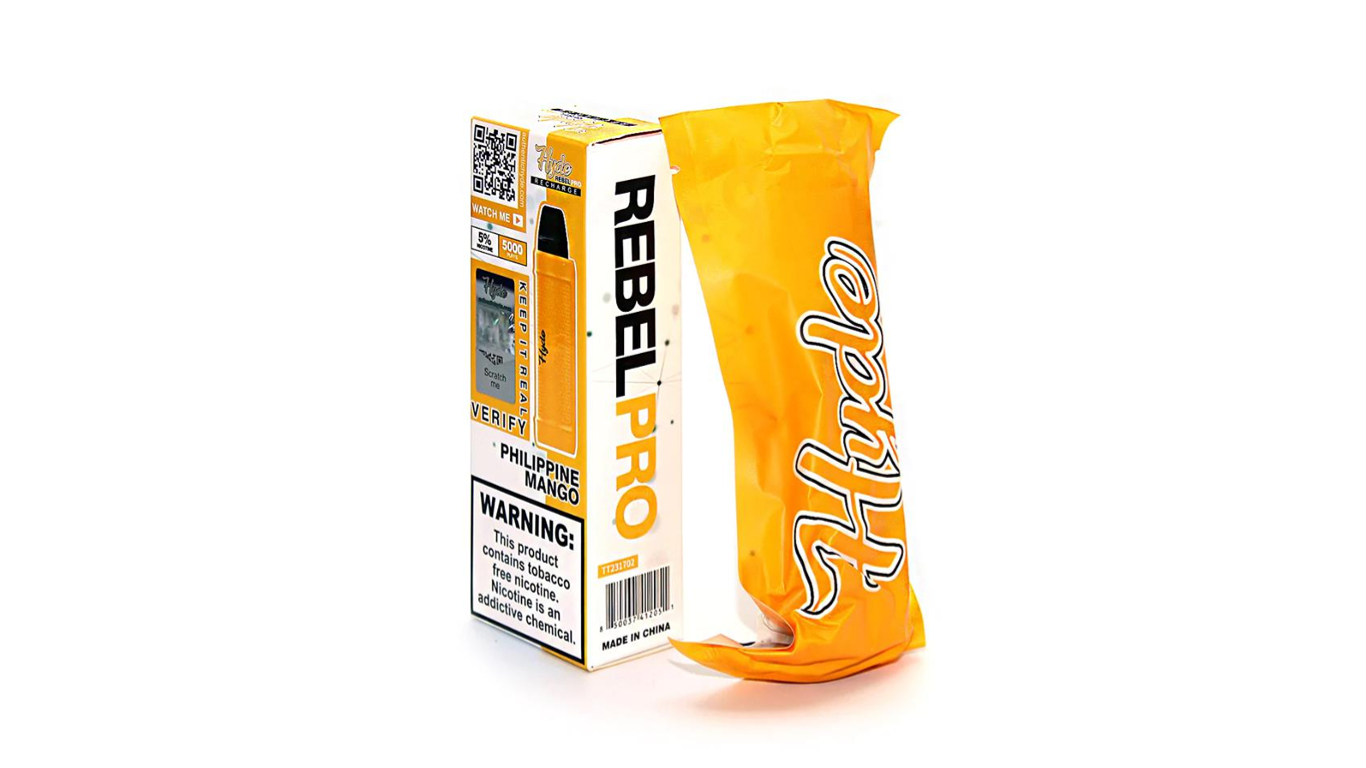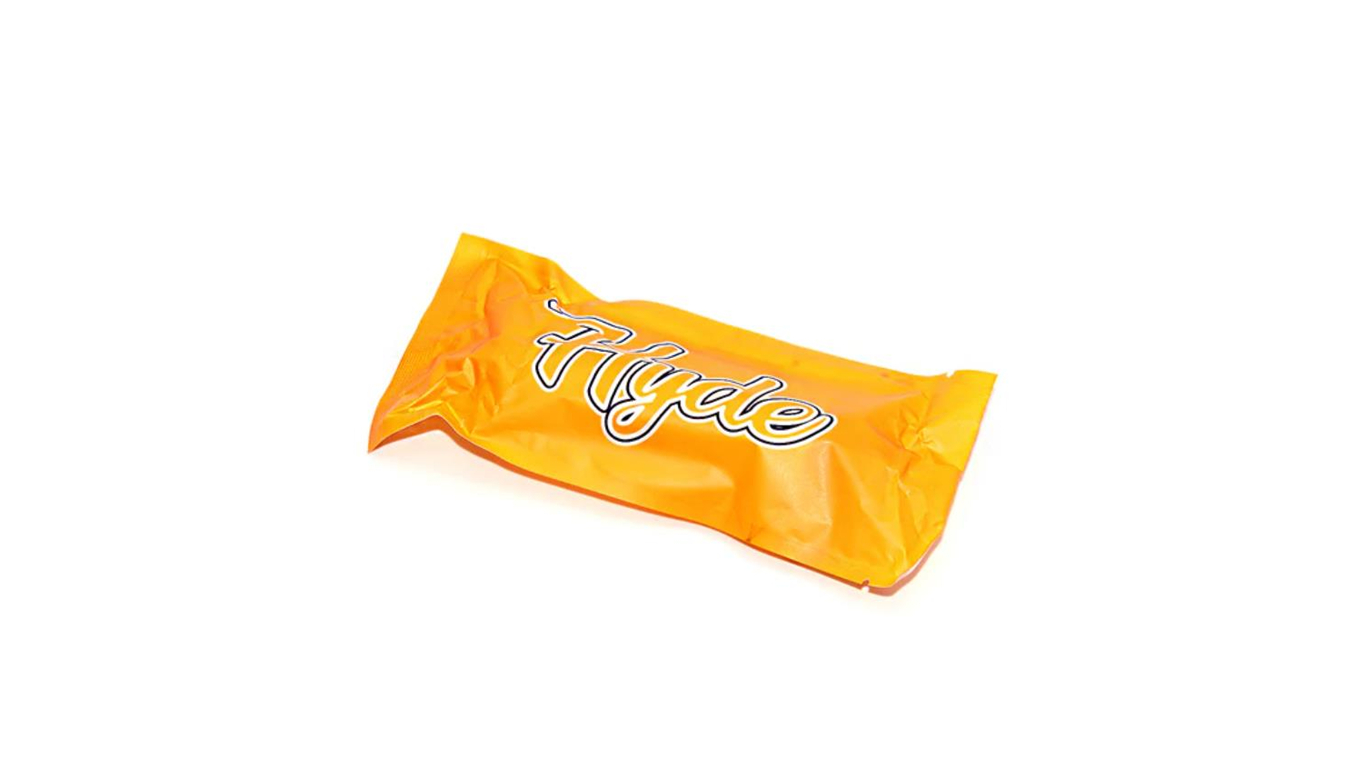 E-Juice Capacity: 11ml
Battery: 600mAh
Charging: Micro-USB
Nicotine Strength: 5%
Puff Counts: 5000
Flavor is sure to be a top concern when you're choosing the right brand of disposable vapes for you, but no matter what kind of tastes you prefer, whether fruity, dessert inspired, or candy flavored, you're sure to find something for you in Hyde Rebel Pro's impressive selection.
A full list of the available flavors is below:
Mango Peaches & Cream
Tropical
Peach
Peach Lemon
Watermelon Ice Cream
Fresh Vanilla
Blue Razz Cloudz
Strawberry Kiwi Guava
Lemon Ice Cream
Blue Razz
Sour Apple Ice
Raspberry Watermelon
Blue Razz Ice
Rainbow
Apricot Pear
Strawberry Ice Cream
Philippine Mango
Strawberry Ice
Strawberry B-Day
Red Apple
Boba Shake
Strawberry Lemon Lime
Let's take a closer look at some of the best Hyde Rebel Pro flavors: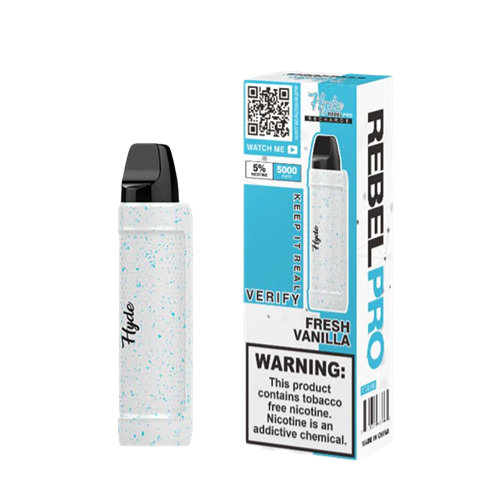 The ultimate dessert inspired flavor, this fresh vanilla vape is wonderfully sweet and warming, conjuring up all of the deliciousness of custardy goodness.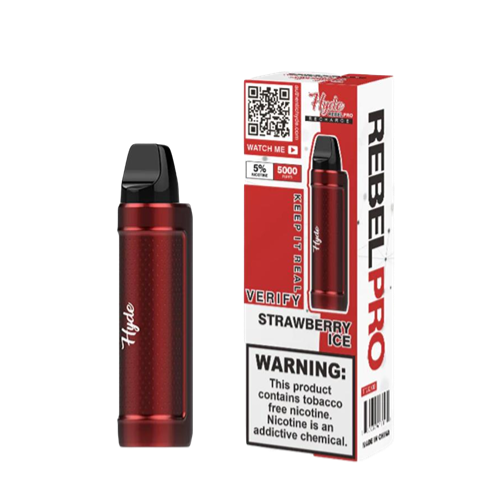 Conjuring up the summer delicious goodness of strawberry ice pops, this is a fruity vape that blends the juiciness of ripe strawberries with a freezing menthol blast to keep you cool.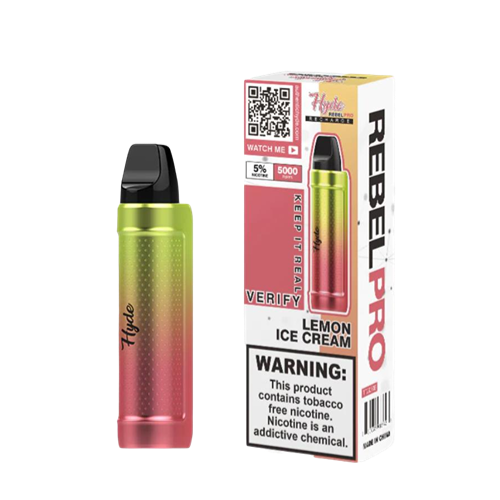 Combining the best of tangy, tantalizing lemons with the creamy coolness of ice cream, this is a delightful dessert inspired concoction.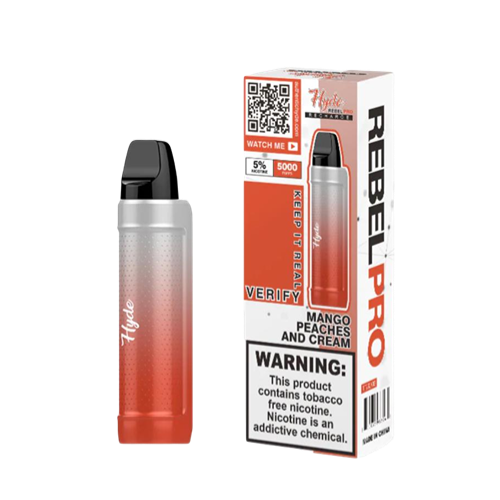 This vape takes the juiciness of ripe peaches and the tropical flavor of fruity mangos and pairs them with the richness of cream for a deliciously smooth inhale and exhale.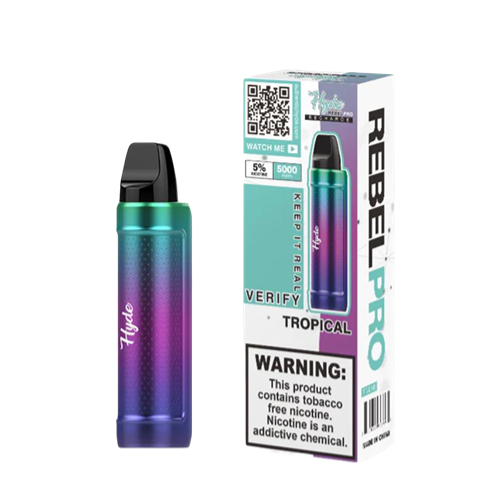 Who doesn't love a blast of summer? This tropical vape combines all of your favorite tropical fruits in one delicious flavor that makes you feel as if you're lying on a Caribbean beach.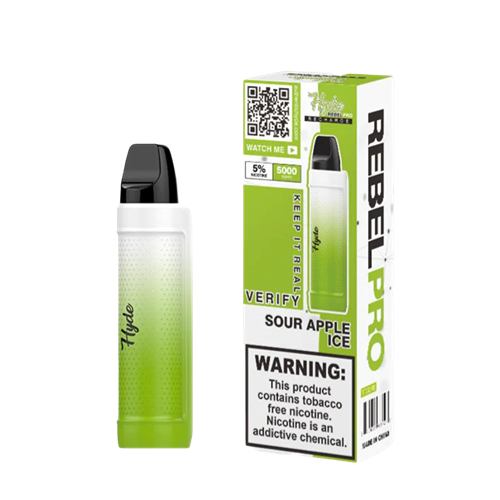 The perfect pairing of menthol and candy, this vape combines classic sour apple candy with the icy menthol exhale for a refreshing favorite.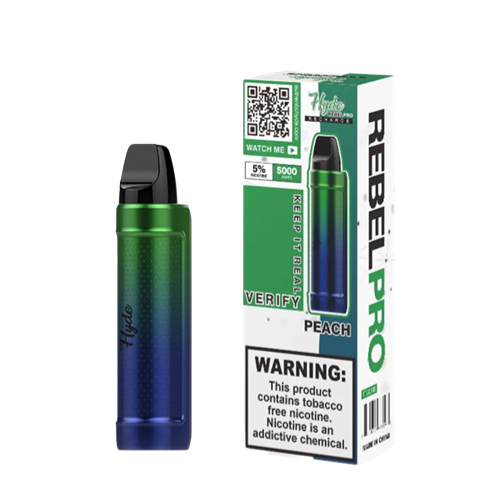 Sometimes, simple is best, and this classic juicy peach flavor vape is light, refreshing, and summery.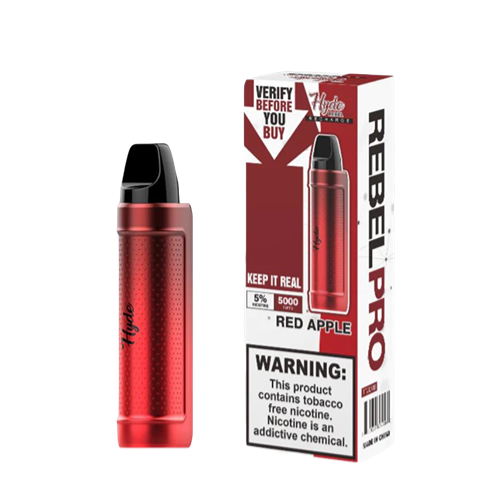 A sweeter flavor than the classic sour apple vape that most other brands have to offer, this fruity taste is just like biting into a crunchy red apple.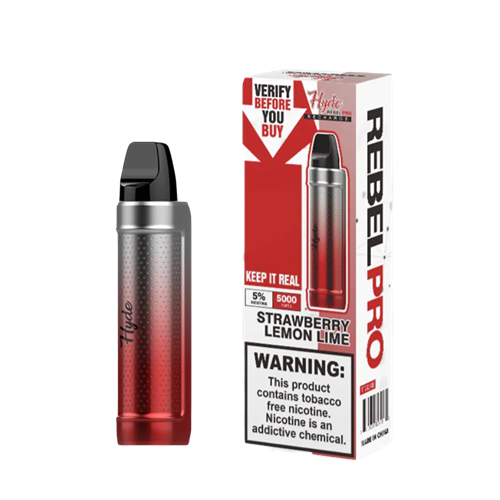 The ideal soda inspired flavor, this vape takes a classic strawberry lemonade flavor with its tanginess, fruitiness, and juiciness then adds a twist of lime for an extra hit.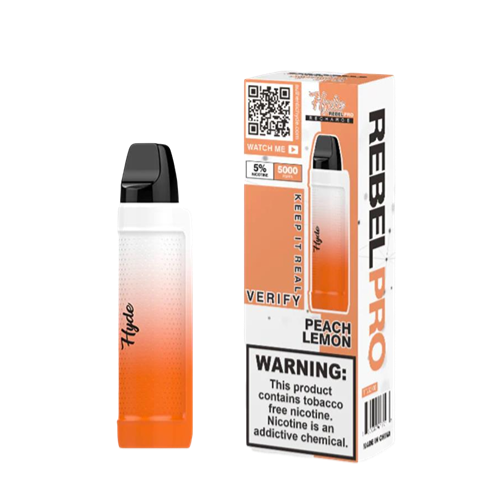 Combining the juiciness of ripe peaches with a refreshing, citrus blast on the exhale, you'll find this a refreshing everyday vape flavor.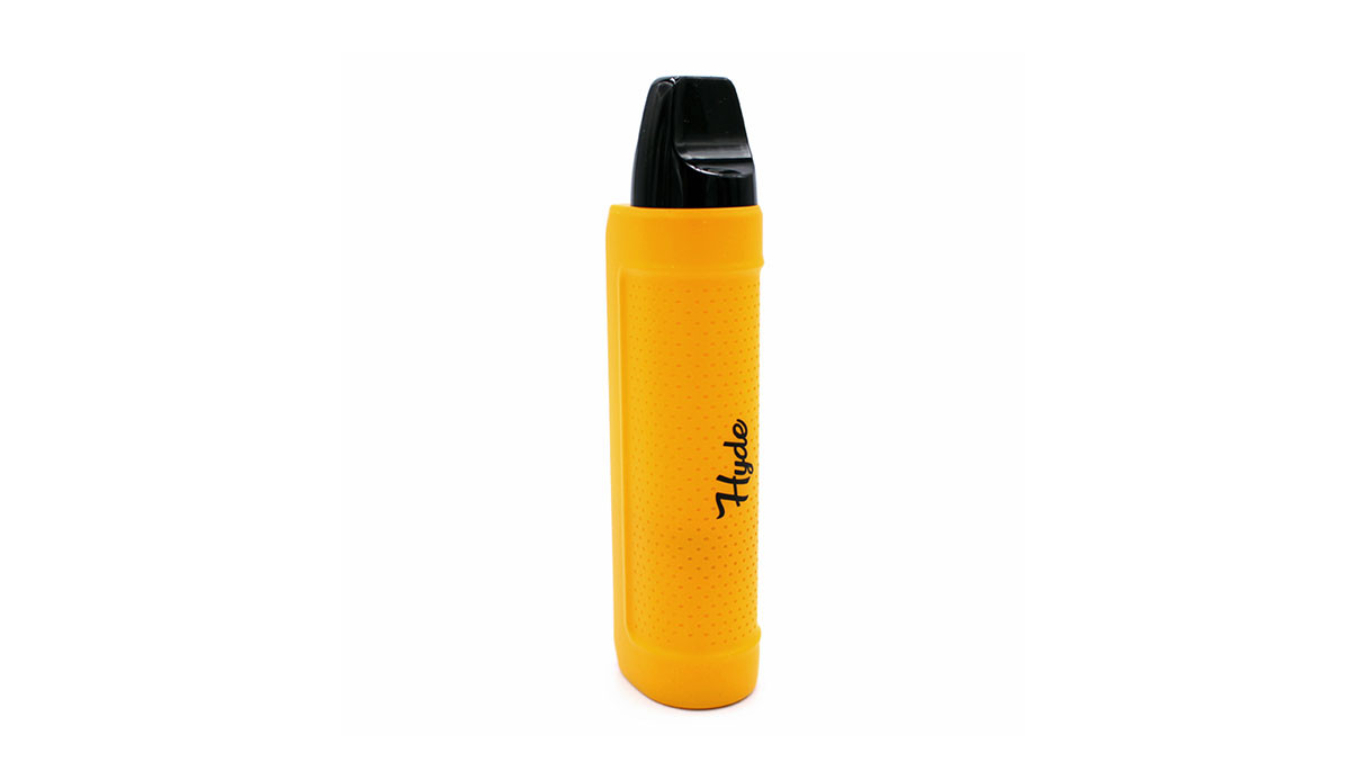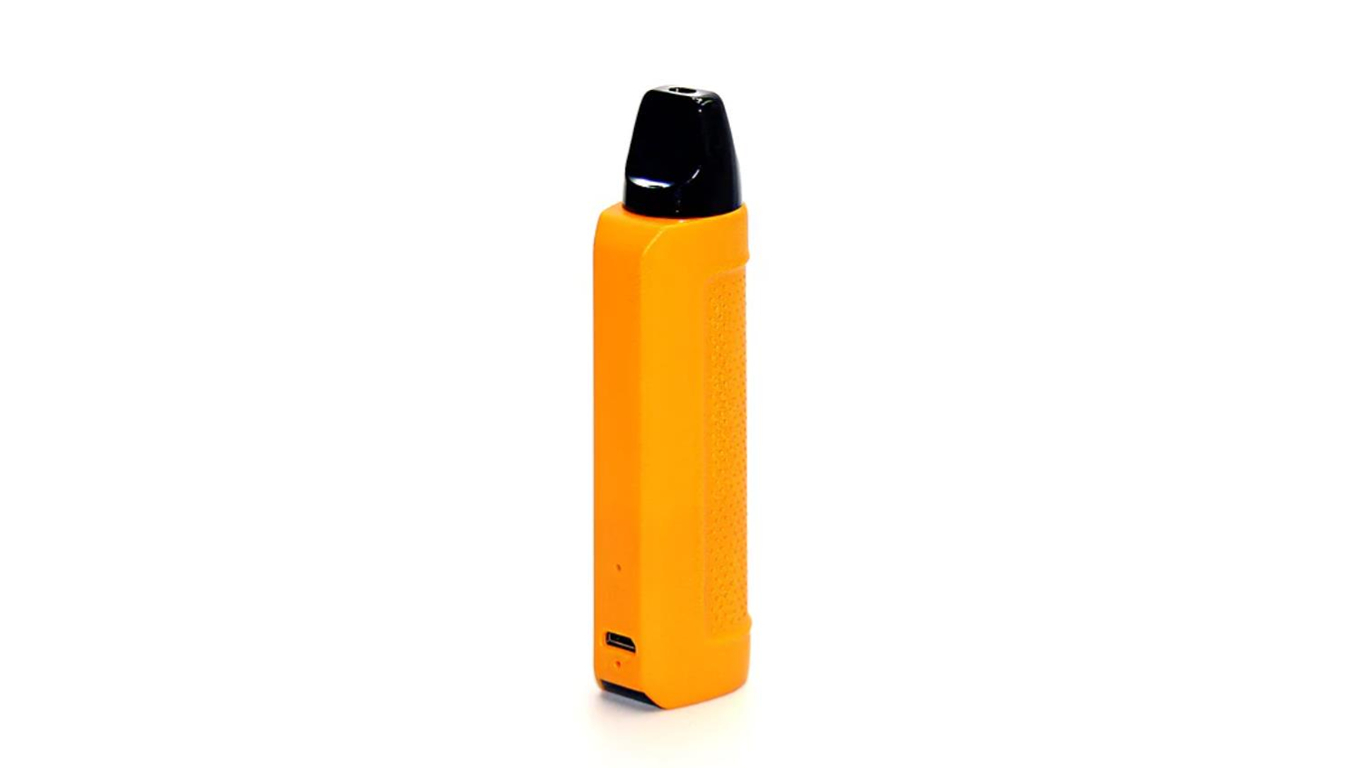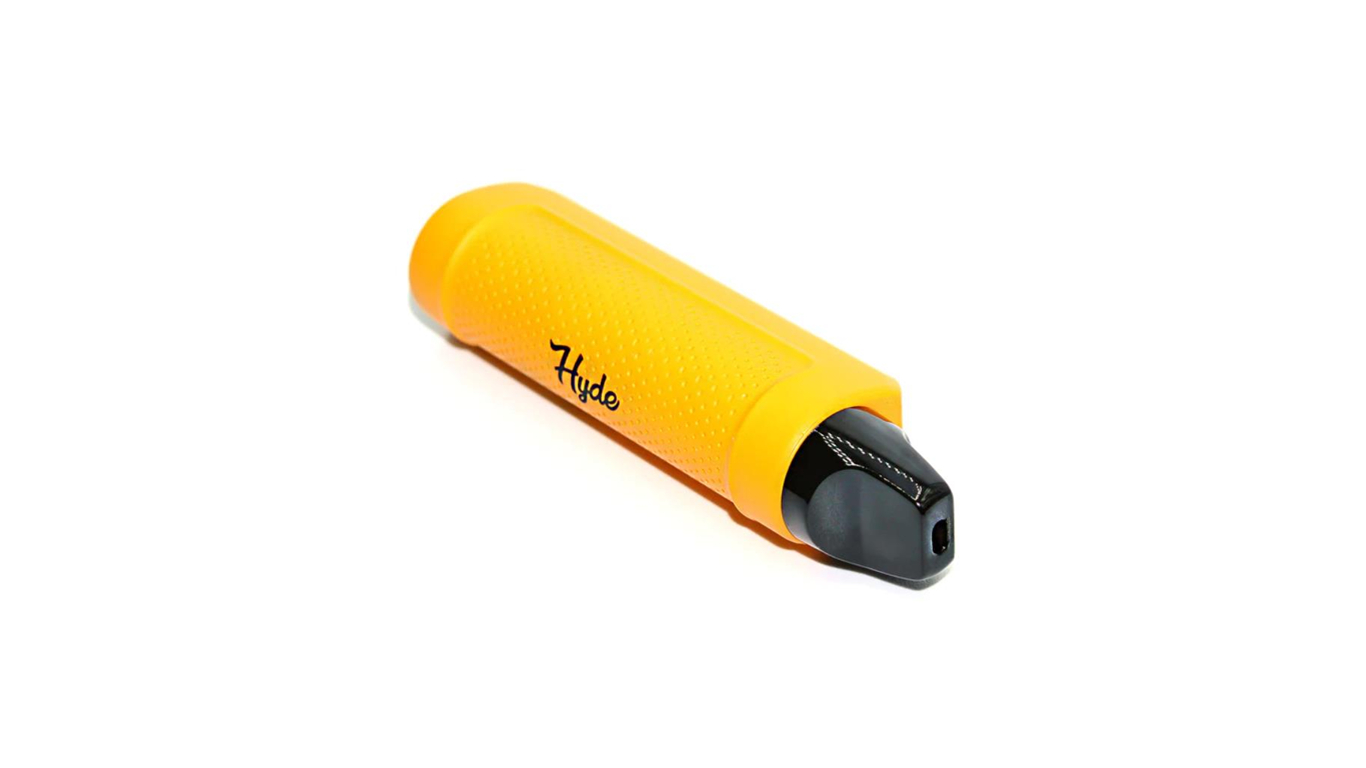 Unlike many other disposables that have a true cylinder design, the Hyde Rebel Pro has a boxier shape with an offset mouthpiece. That lends it a more appealing and unusual look that draws the eye for all the right reasons. Colorful, bright, and attractive, these vapes are also robust and durable. They won't leak and they won't break easily, so you can confidently take them anywhere and not worry about accidental damage.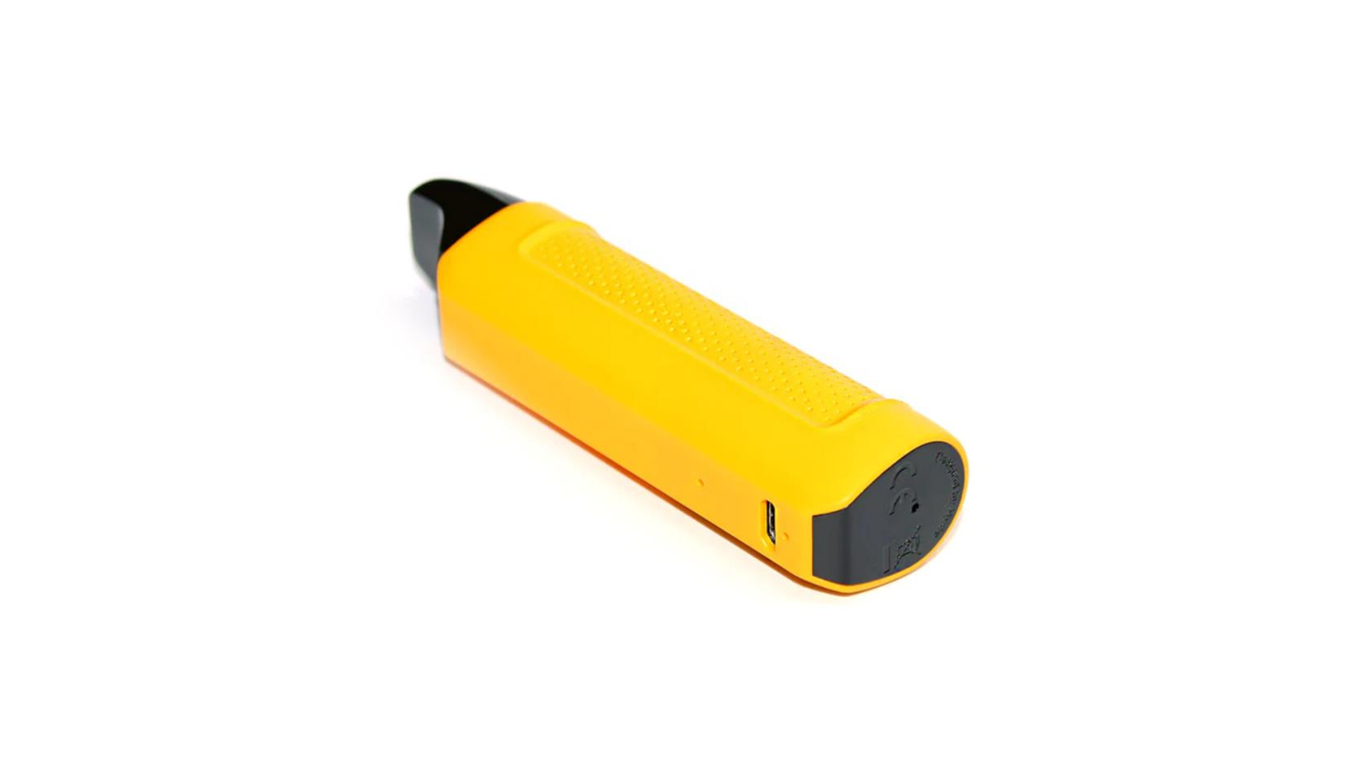 The 600mAh battery isn't the most powerful, but it does boast an impressive feature – it's rechargeable. That means you won't need to worry about your battery running down before you've had a chance to finish all your e-juice, and since this device holds an impressive 11mls of e-liquid, that's pretty important. You can enjoy an impressive 5000 puffs from these mighty little disposables.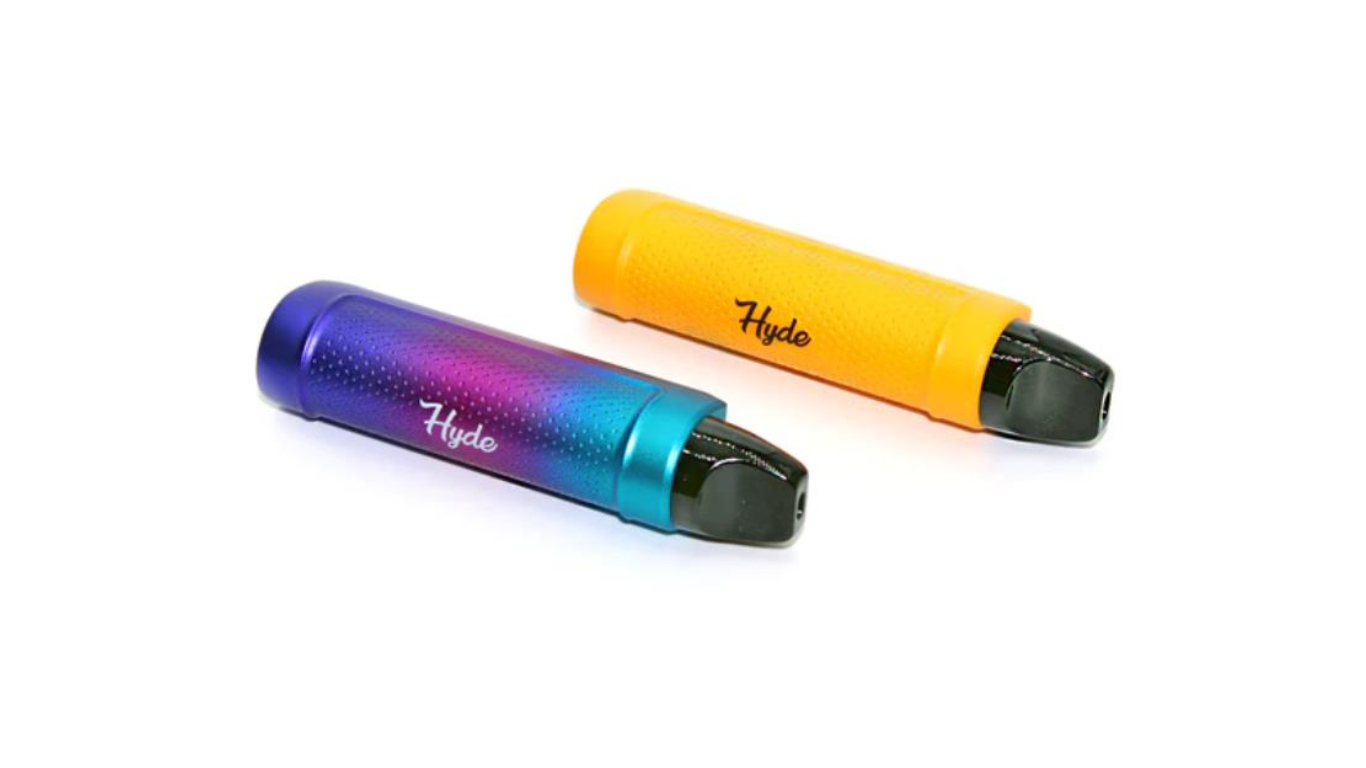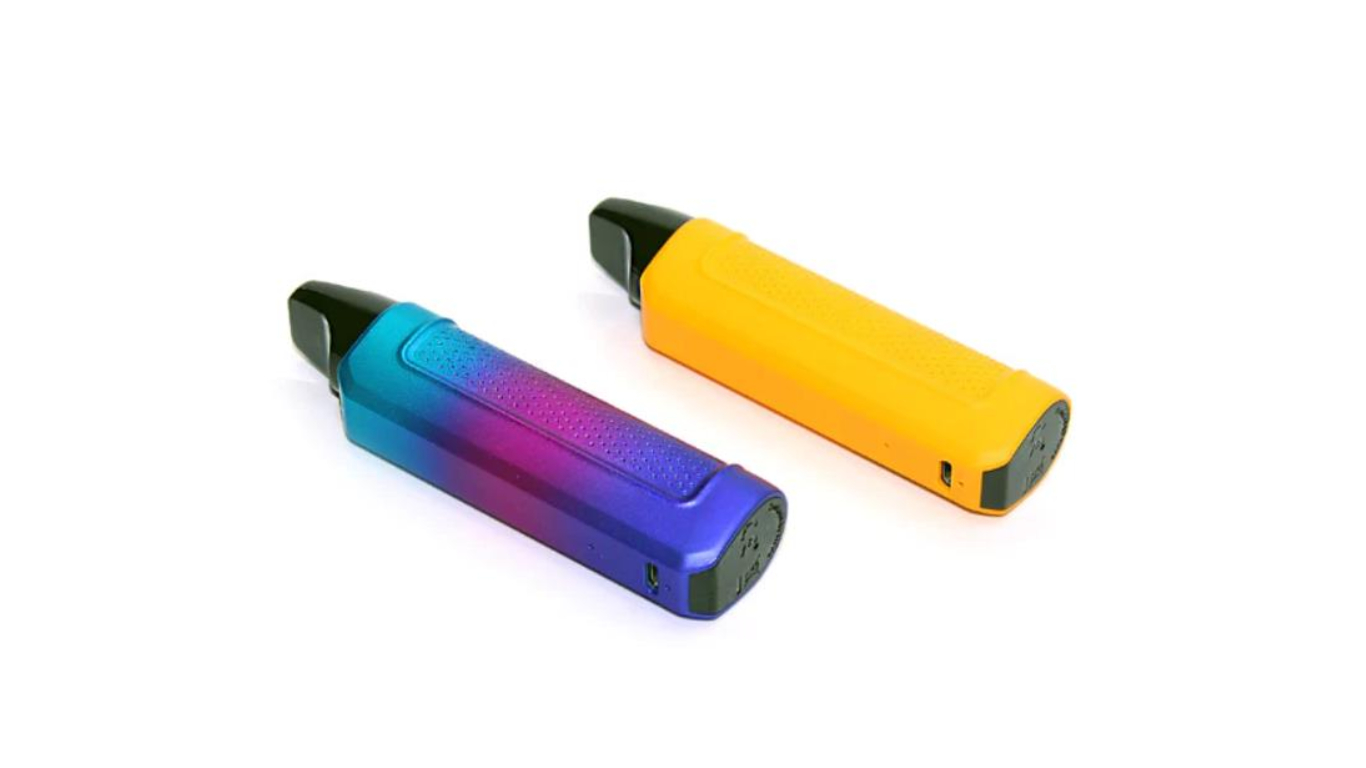 Each Hyde Rebel Pro disposable boasts an incredibly large e-liquid capacity of 11mls, and the nicotine strength is 5% for a satisfying throat hit. When we vape these disposables, we enjoy a smooth inhale with lots of delicious flavor.
This is also a super simple device to use, as there's no fire button or other controls. Just inhale and you'll enjoy all of the benefits of vaping – that makes these vapes a top choice for anyone transitioning from smoking regular cigarettes.
When you compare the Hyde Rebel Pro disposable with other similar products that contain the same amount of nicotine and come in comparable flavors, you'll find that you're getting some seriously good value for your money. The outstanding 5000-puff disposable vape is a real bargain that delivers on all fronts. In short, they're definitely worth the investment.
The Hyde Rebel Pro disposable vape has a lot to offer both newbie and experienced vapers. Their strong points include their affordable price tag and their rechargeable ability which sets these vapes apart from so many of their rivals in the market right now.
Delivering an enormous 5000 puffs, these are some seriously long-lasting vapes and your only problem is going to be getting bored of the flavor before the e-juice runs out, and that could be more of an issue than it seems since there are so many delightful options to pick from. You won't be able to wait to try the next one!
Thanks to the integrated adjustable airflow, you'll be able to customize your vaping experience to suit your preferences to some extent, and as these vapes are a convenient size, they can fit into your pocket for use on the move. Meanwhile, as there's no fire button, you'll have absolutely no learning curve to get to grips with if you're making the move from smoking. In short, Hyde Rebel Pro disposables represent great value and won't disappoint you in terms of performance.