Hyde N Bar Recharge disposable vape raises the bar in the vape marketplace. As the latest addition to the Hyde line-up, this innovative product comes in more than 20 exciting flavor combinations. Wide selection of flavors is always a hallmark of Hyde offerings, as you might have seen in Hyde Retro Recharge and Rebel Pro.
Small but powerful, this impressive device delivers around 4500 puffs and boasts stylish good looks that make it really stand out from the crowd. This review will take you through all the features of Hyde N Bars and some of its best flavors.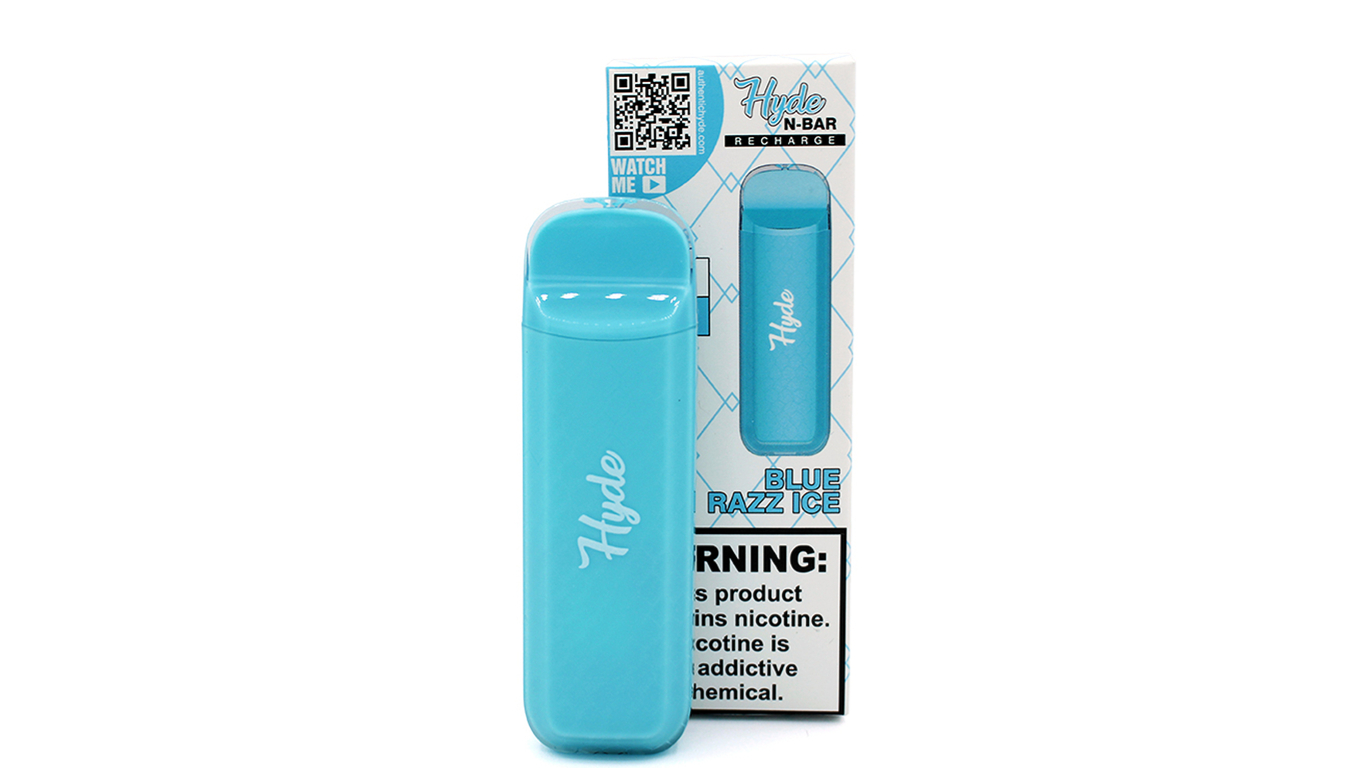 Specs
E-Liquid Capacity: 10ml
Battery: 600mAh, Micro-USB charging
Nicotine Strength: 50mg
Puff Count: 4500
Hyde N Bar Flavors
Hyde N Bar won't disappoint when it comes to the array of flavors in its Recharge disposable product range, as there are almost 30 different options to pick from in a selection of fruity and menthol hit flavors.
A full list of the Hyde N Bar flavors is below:
Tropical, Aloe Grape, Blue Razz Ice, Peach Mango Watermelon, Strawberry Kiwi, Mango Peach & Cream, OJ, Summer Luv, Carribean Colada, Banana Ice, Brazmallows, Energize, Banana & Cream, Dewberry, Sour Apple Ice, Peach, Cherry Peach Lemonade, Minty O's, Raspberry Watermelon, Strawberry Ice Cream, Rainbow, Strawberry Guava Ice, Blue Razz Lemonade, Watermelon Ice Cream, Dragon Fruit Lemonade, Red Apple Lemon, Strawberry Banana
Let's take a closer look at some of the best Hyde N Bar flavors: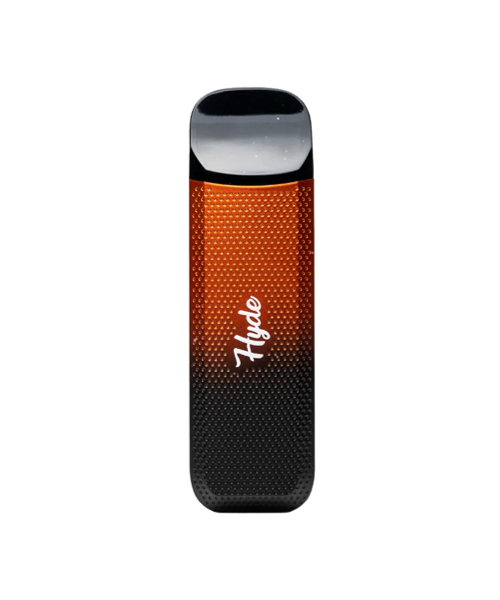 It doesn't get more classic than strawberries and bananas paired together. The ideal blend of fruity sweetness and creaminess, this vape is a dream.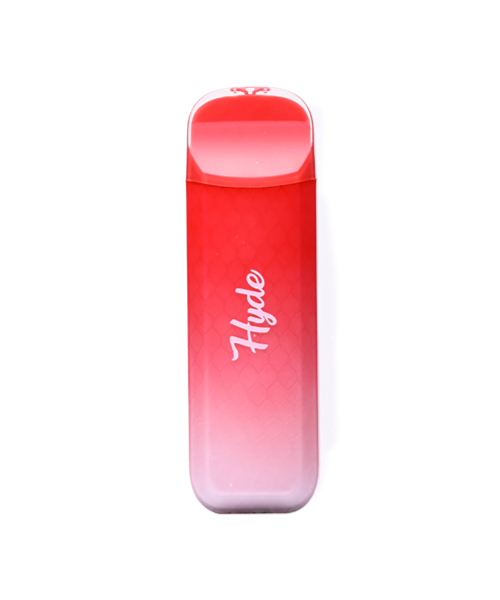 A pairing of two classic fruit flavors, this vape takes the tanginess of freshly picked raspberries and combines it with the thirst-quenching juiciness of watermelon for a tantalizing taste.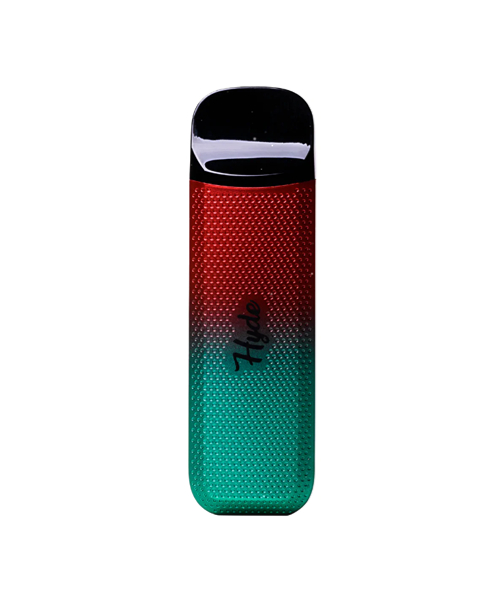 This amazing and unusual combination of thirst-quenching watermelon and creamy, cold ice cream makes this flavor one to try.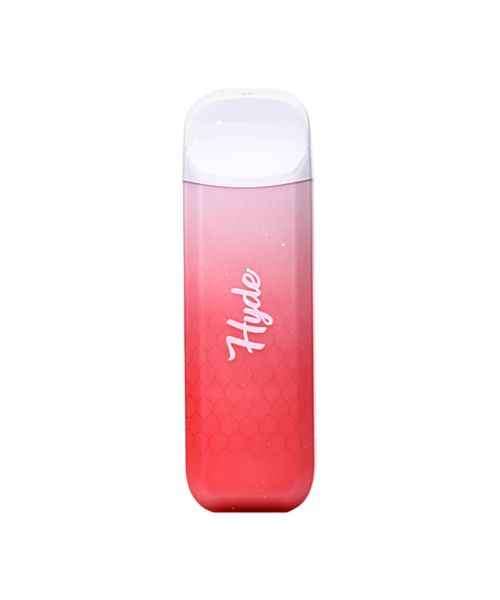 The taste of summer, this flavor takes ripe strawberries and pairs them with creamy vanilla ice cream for a cool and refreshing taste.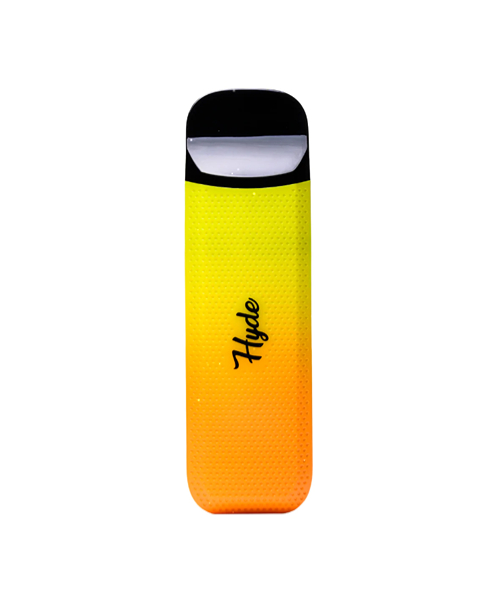 Perhaps the most refreshing flavor of them all, this vape has all of the thirst-quenching delightfulness of a glass of freshly squeezed orange juice.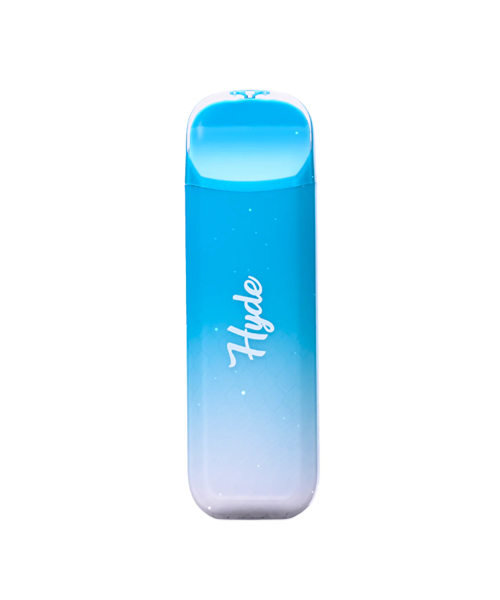 A classic choice for fans of menthol cigarettes, this flavor has all of the icy hit of mint making this a top choice for your morning wake up vape.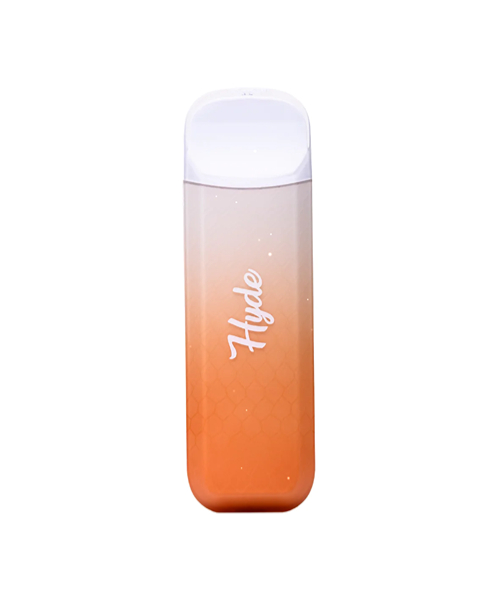 A wonderful dessert-inspired vape, this flavor is creamy and satisfying with just enough of a banana hit to delight your tastebuds.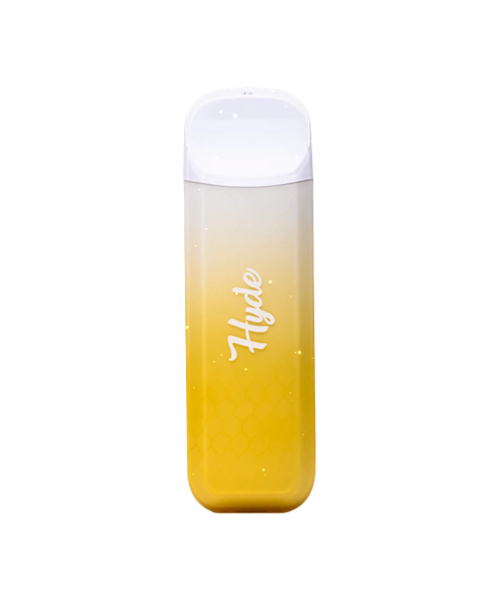 All of the sweet creaminess of ripe bananas on the inhale with a blast of menthol on the exhale for a refreshing kick.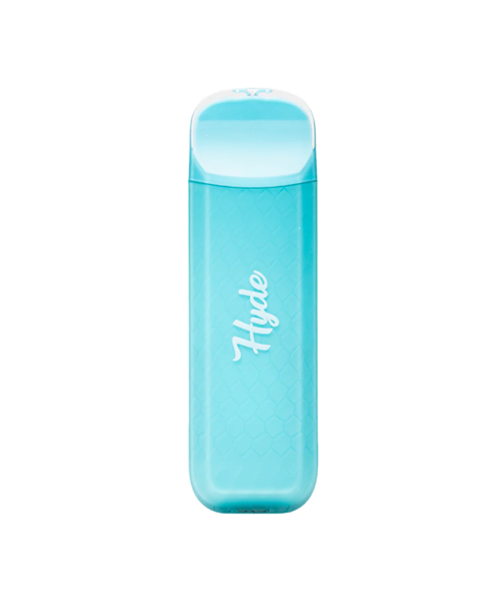 Refreshing, tangy and juicy, with a powerful hit of menthol, this vape juice tastes just like tongue-tingling blue raspberry drink with that icy blast on the exhale.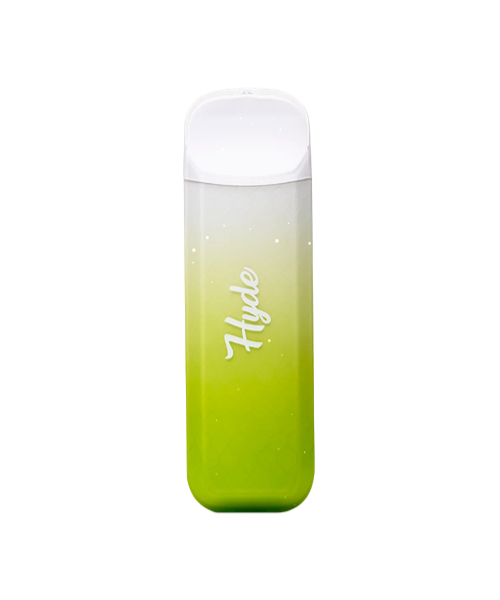 Sour apple is one of the top candy-inspired flavors and here, Hyde N Bar have paired it with a menthol hit for an energizing kick.
Thanks to the rainbow-type multicolored effect, Hyde N Bar is an especially attractive vape with a bright and colorful design that really catches the eye. It also has an unusual golf-ball texture that lends it a nice grip, while its smooth sides make it easy and pleasant to hold in the hand.
Its large mouthpiece feels good on the lips. Thanks to the premium finish, Hyde N Bar definitely packs a high-end punch in a small and portable package.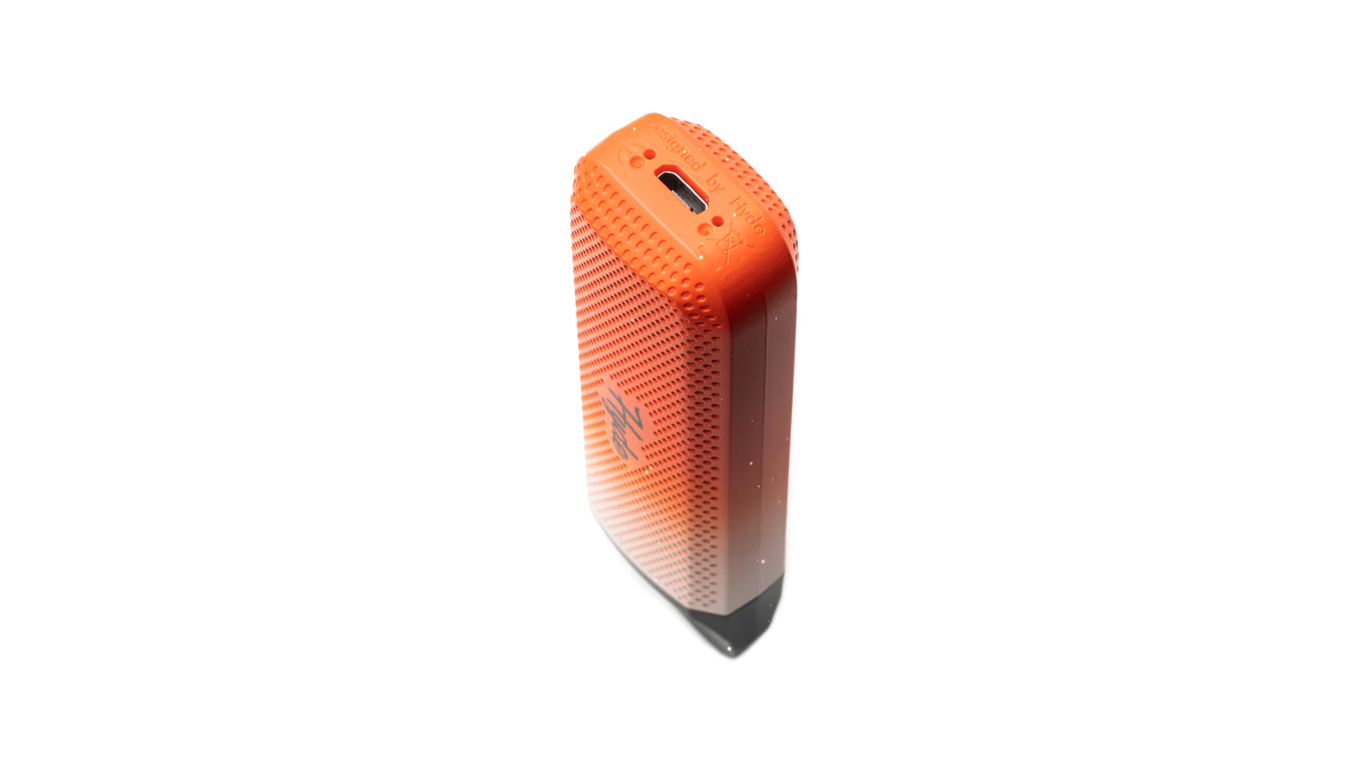 One of the good features of the Hyde N Bar is that this device can be recharged using a Micro USB charger, so you can get maximum pleasure from your chosen vape juice without having to worry about the 600mAh battery life running out before you finish it. Approximately 60 minutes of recharge time is all it takes to get a full day's worth of vaping. Capable of lasting for 4500 puffs, the battery delivers a consistent and high-quality vaping experience too.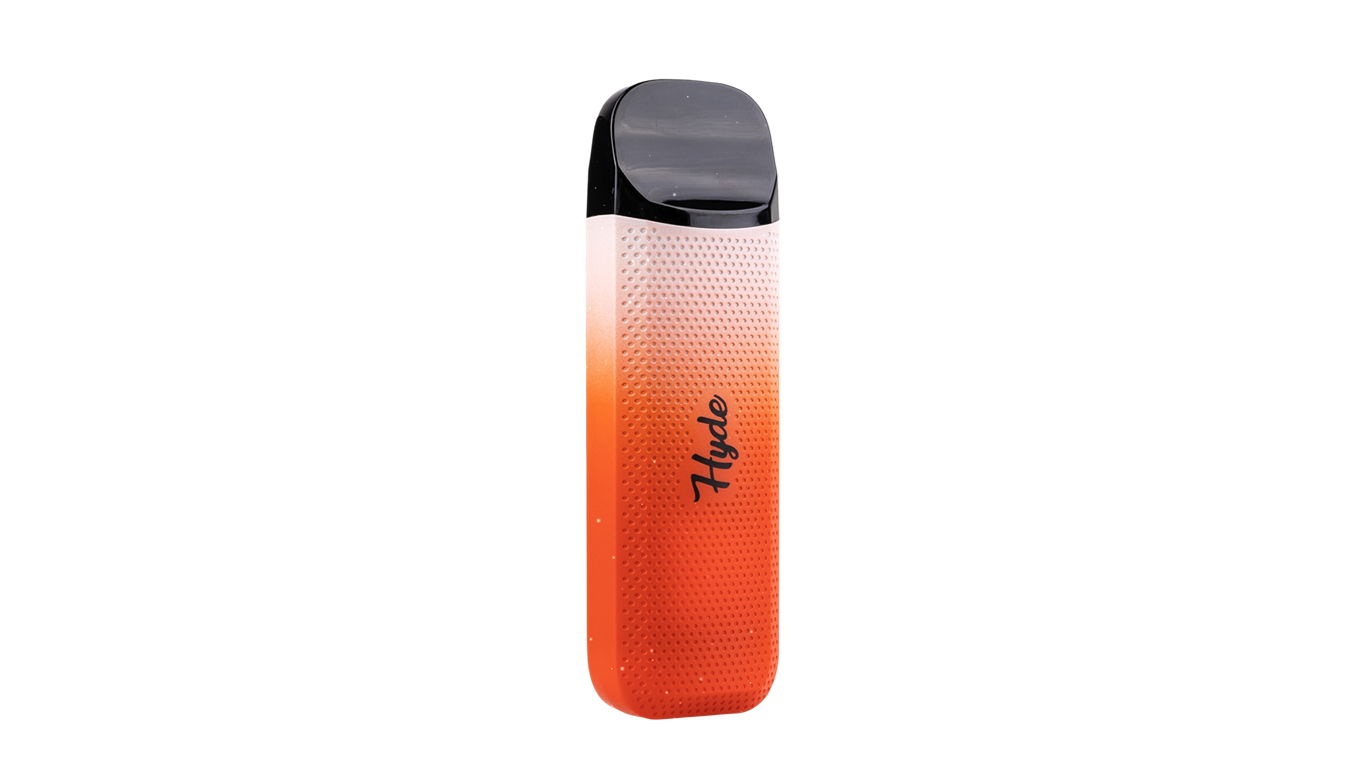 The Hyde N Bar Recharge has a fairly high e-juice capacity of 10ml, meaning you'll have sufficient vape juice to really enjoy the flavor, but not so much that you start to get bored of it. Each vape delivers 4500 puffs with a nicotine strength of 50mg and you can enjoy flavorful, smooth vapor right from the get-go with an authentic MTL performance.
While you can't adjust the vapor with the Hyde N Bar Recharge like you can with Hyde Rebel Pro, each puff is still enjoyable.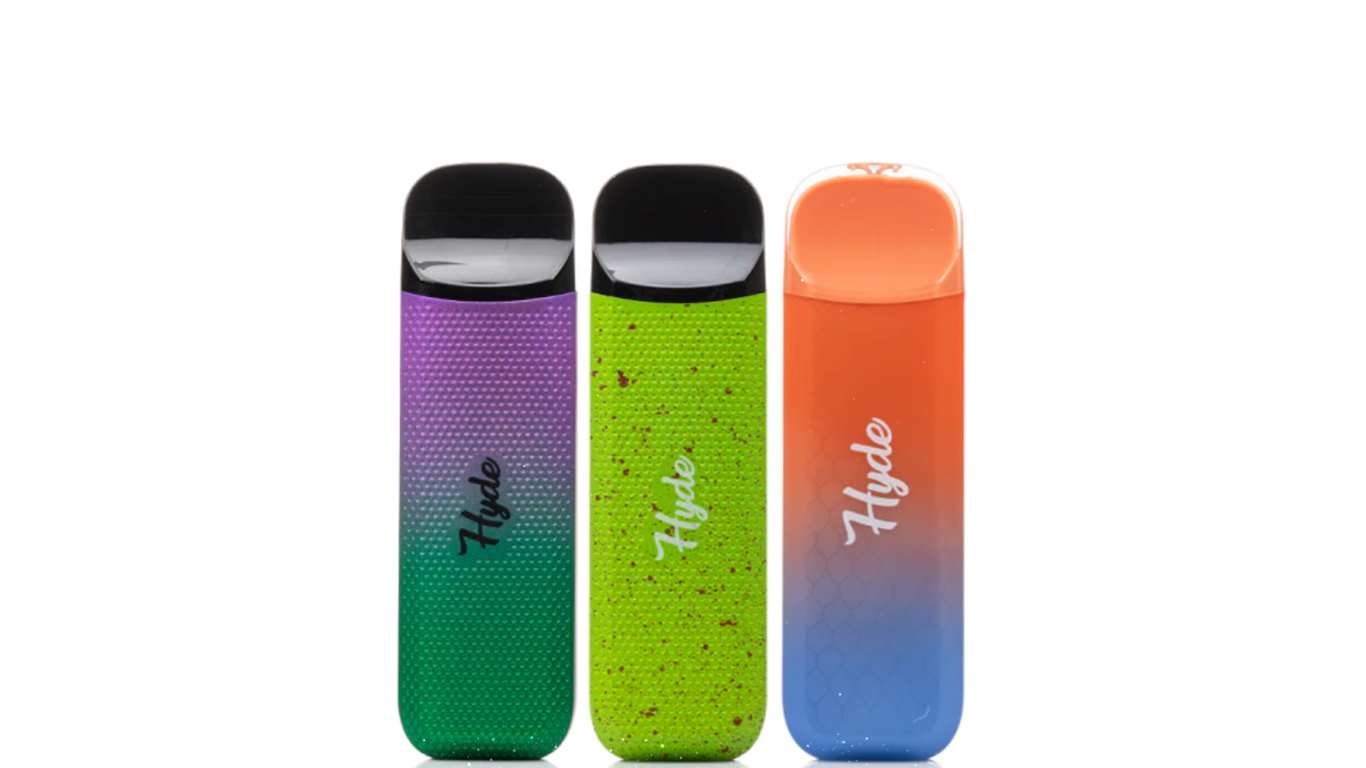 Hyde N Bar Recharge Price: $12.95 at Eightvape
At the higher end of the disposable vape market, the Hyde N Bar Recharge is roughly the same price as the 3000-puff Flum Gio, but offers better value for money since it offers more puffs and the extra advantage of being a rechargeable device. The stylishness of the device and the high quality of the vaping experience, not to mention the excellent array of flavors make it worth the price you pay.
The Hyde N Bar Recharge is certainly a stylish device but it isn't all good looks and no substance. You'll enjoy a great vaping experience too when you try this disposable. Offering you all the advantage of delivering as many as 4500 puffs, there's a lot to like about this device as well as its aesthetic appeal, and if you're a fan of fruit, drink, and candy-inspired flavors you're sure to find something in the product line-up to tick your boxes.
If you're a new vaper looking for a tobacco flavor vape to smooth your transition from cigarettes, though, you'll need to seek out another brand as there is nothing to fit the bill in Hyde N Bar's product range.
When it comes to pricing, although these vapes are a little more expensive than some of their rivals, they deliver a lot of puffs for your money as well as the capability to recharge which makes them a top choice for a lot of vapers. They're certainly worth trying, especially if you're keen to try an array of flavorsome e-juices.