When we got word months ago that MOTI was gearing up for a surprise twist to pod vapes, we're dying to see how it turns out. True to form, the brand has seriously brought a game-changing device over to us—MOTI X Mini.
This is a pod vape purposely designed for big-cloud DTL draws, while eliminating any complex bells and whistles we always see in typical sub-ohm vape kits. To put it simply, it could be a perfect fit for novices who are new to DTL vaping style.
Actually, MOTI X Mini also comes in another version, which has recently been launched by Vaporesso. It's a great co-branding we always love to see.
This review will cover all pros and cons of MOTI X Mini, so you can weigh it against other pod vapes on the market. Now delve in with us!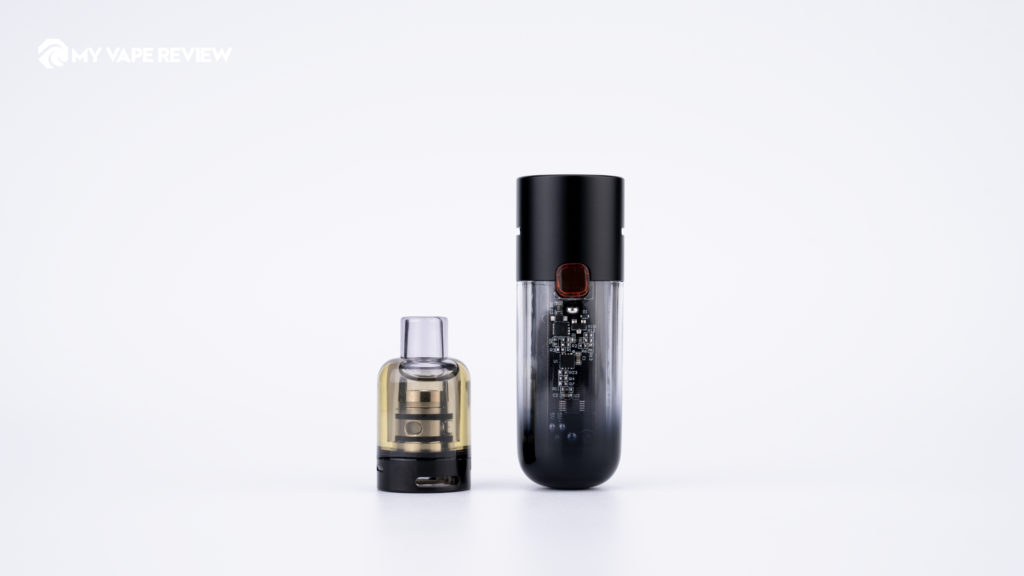 Dimension: 85.5mm*26.5mm*34mm
POD Capacity: 4ml / 2ml(TPD)
Battery Capacity: 1150mAh
Output Power: 10W~29W
Charging Current: DC 5V / 2A, Type-C
Material: Zinc Alloy / PC
Easy-to-navigate DTL vaping
Pre-filled pod cartridge
Industrial style capsule design
Adjustable airflow
Type-C charging
Button activation
MOTI X Mini device * 1
Type-C cable * 1
User manual * 1
Warranty Card * 1
Design & Build Quality
Body Design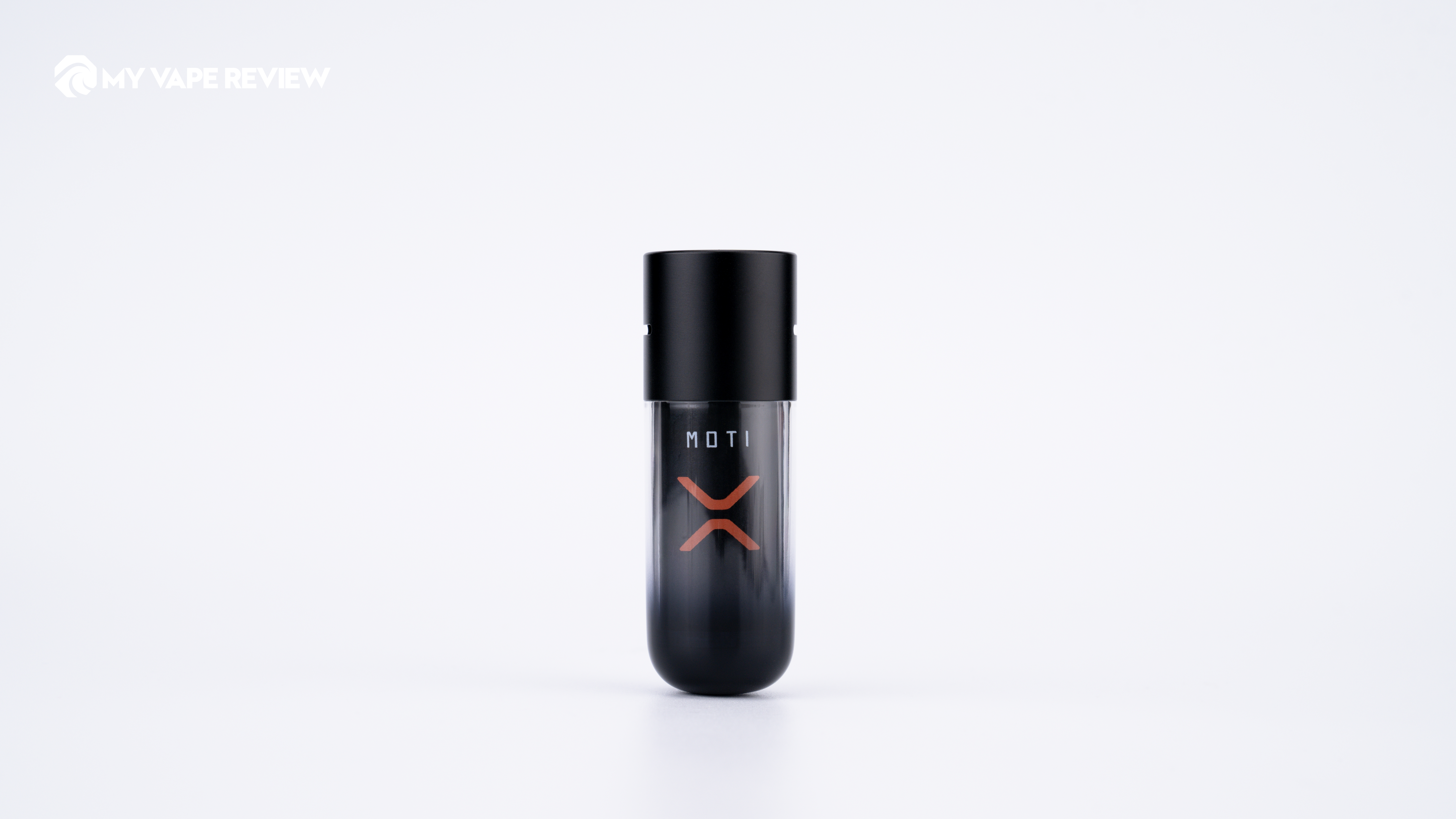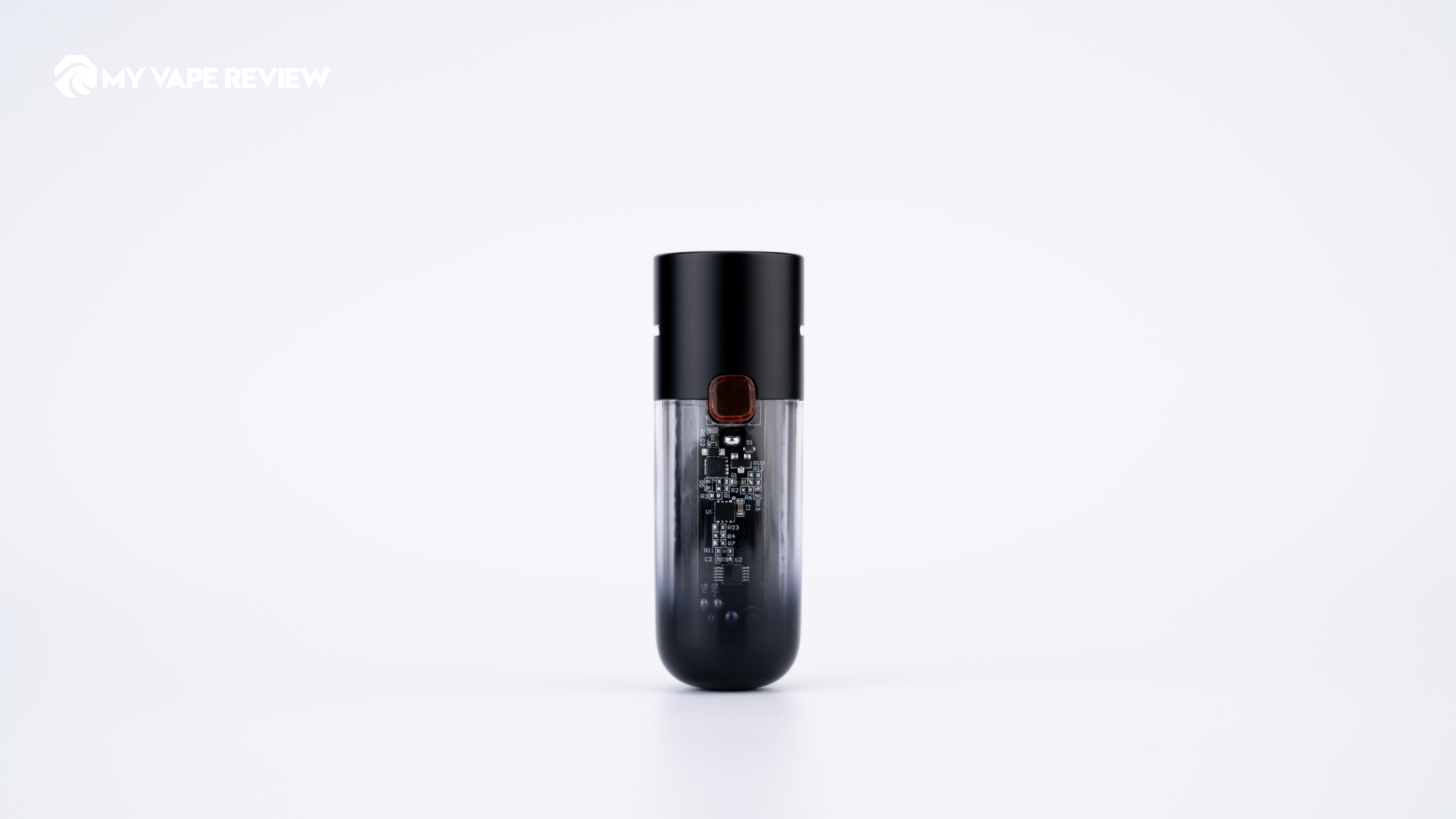 MOTI X Mini features a compact capsule-like body, rounding off every edge from head to toe. That makes it rather portable and deliver nice grips. Especially when we're out and about, X Mini can be a very suitable vape to go for. But the bummer is also evident to see: this cute chubby machine can't stand up straight on its own. Luckily it doesn't leak.
X Mini's body is like no other pod vapes we've ever seen. A large part of its shell is 100% transparent, so the built-in battery and circuit board are completely exposed. That might sound somewhat second-rate, but rather the device looks surprisingly cool and artistic, as every bit of the interior has been carefully spruced up. Every time we take a drag, the entire base of MOTI X Mini flashes neon blue. Have to admit we're in love with its design, this creative fusion of mechanical and futuristic style.
The upper part of MOTI X Mini device is made of zinc alloy, with dual airflow holes resting on it. Unlike traditional AFC system where you fine tune the air amount by rotating a control ring, X Mini needs us to revolve the pod to achieve control. Both ways are easy to work with though.
MOTI and Vaporesso co-brand this X Mini vape kit though, the two's offerings are not totally identical. The difference is in the pod cartridge: Vaporesso offers refillable open-system cartridge while MOTI offer pre-filled ones.
Which one to choose comes down to personal needs and wants. If you prefer to use your own e-liquid or do some DIY mixes, Vaporesso's version is absolutely the right one; while if you want no hassle of refills, MOTI's version has got you covered.
The closed-system MOTI X Mini we tested packs the device body and replacement pods into two boxes separately. The coil is halfway inserted in as the picture shows when we unboxed the pods. Until you're ready for vaping, push the coil down and make it seamlessly fit in. The kit offers a tiny rod for you to do this.
It's a really clever design by the way. That eliminates any leaking concerns over a pre-filled tank, and makes sure the pre-loaded e-liquid stays fresh over a longer time frame as no air is allowed in.
MOTI X Mini's pod cartridge is visible, allowing us to check e-liquid level easily. And the mouthpiece is in a perfect "O" shape ideal for DTL vaping style. Attaching the pod to body is also easy breezy since the device uses magnetic connection.
Does It Leak?
No matter it's when we unboxed the product or after we used it a couple of days, no vape liquid leaked from the MOTI X Mini. We examined everywhere from airflow hole to the pod cartridge base, great, no gunk at all. MOTI X Mini has a perfect snug fit.
Battery & Charging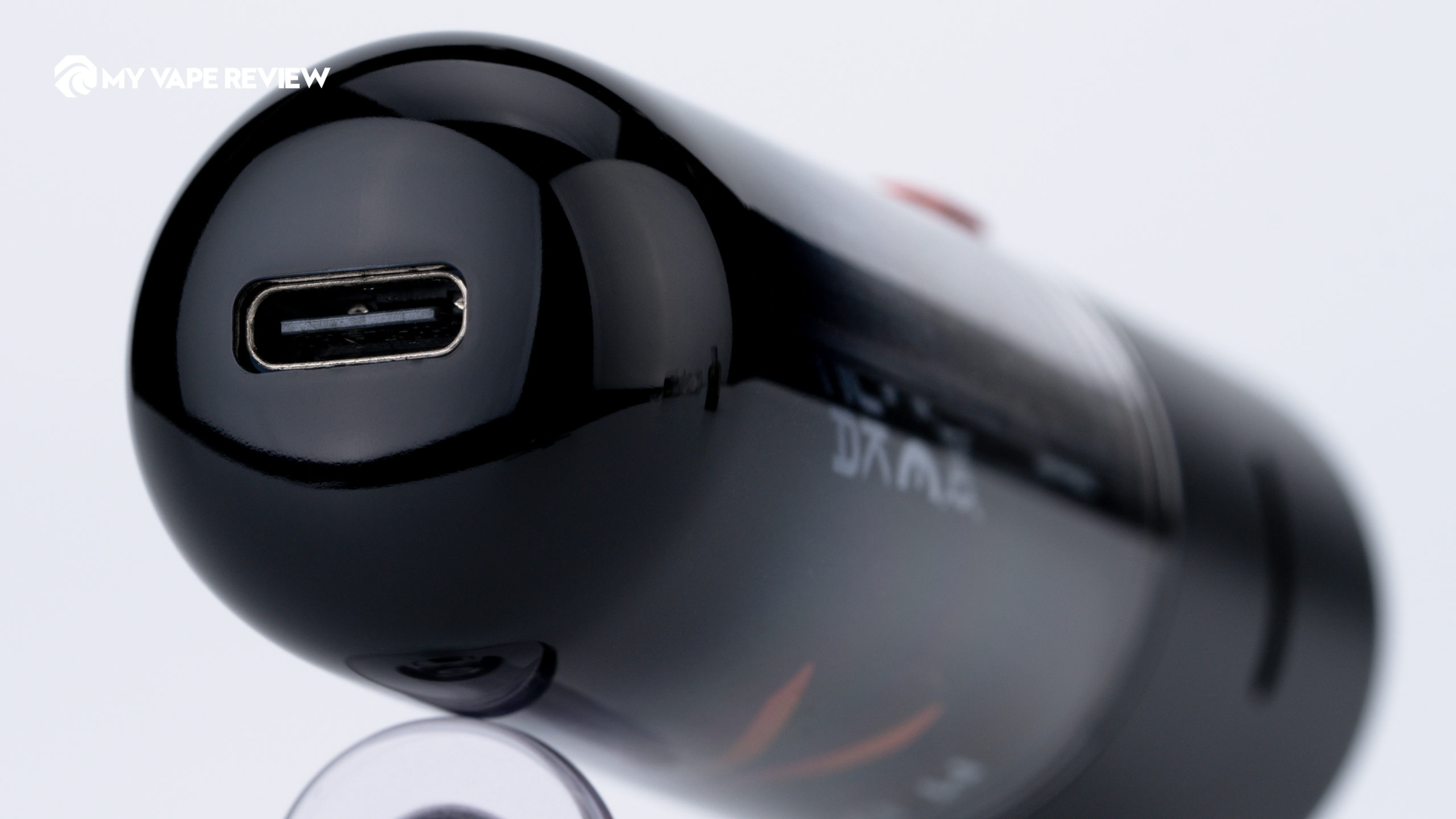 MOTI X Mini pod vape runs on a 1150mAh built-in battery, which can last three to four days depending on how heavy user you are. It drills a Type-C charging port on the base of the device. The LED light keeps flashing when the device gets plugged in, and turns off when we get a fully-charged battery, which took us around 90 minutes. That can't be counted as speedy charging compared to other batteries with same capacity.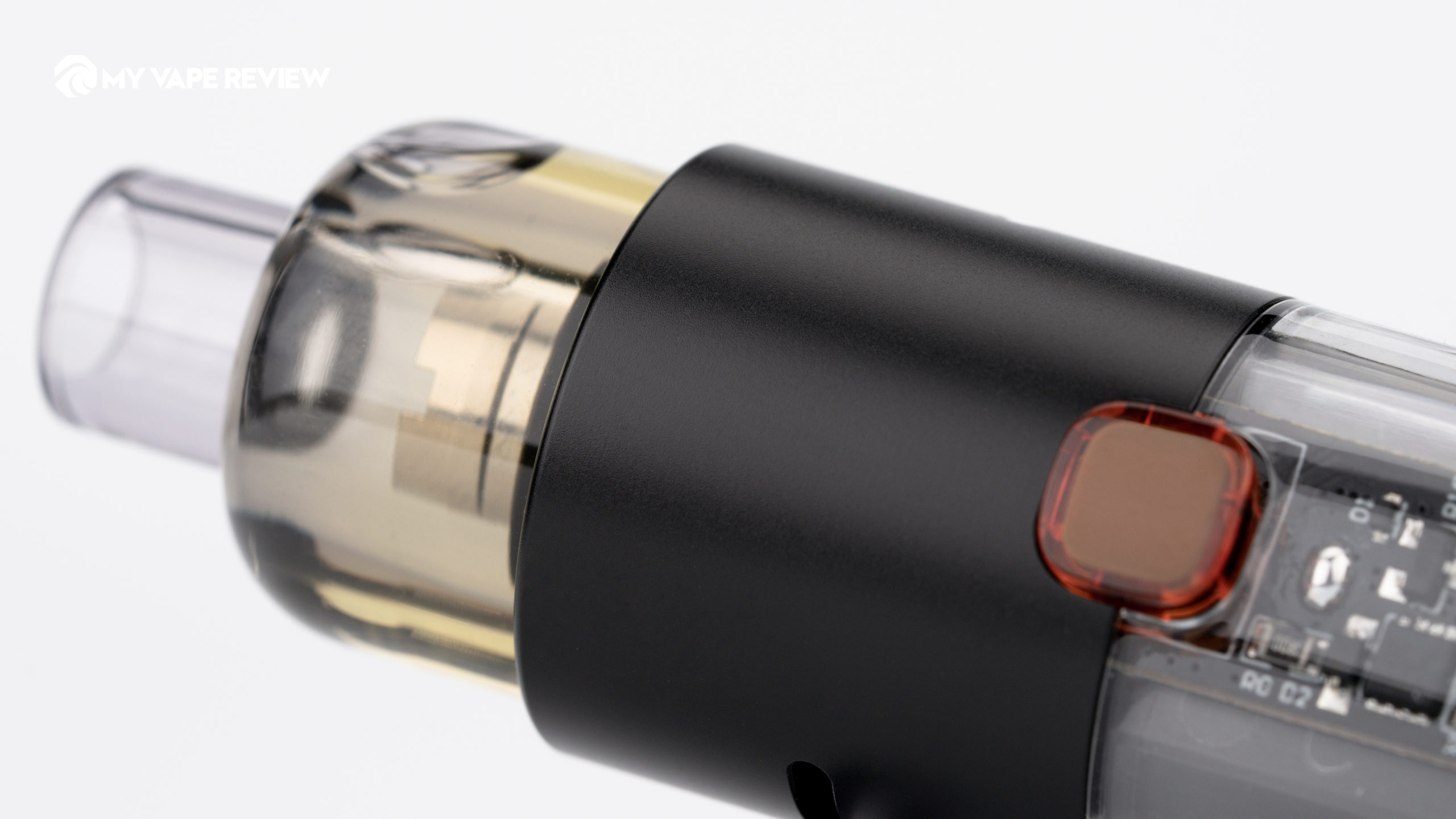 Like all other pod vapes, MOTI X mini is an intuitive device that we basically plug and play. It has neither screen display nor multiple working modes requiring expertise to lay our hands on. The closed-system design furthers such simplicity, since we don't even need to refill. And most importantly, such easy machine makes for sub-ohm vaping.
While X Mini makes a small twist from traditional pod vapes in the activation method—it could only be activated by pressing the fire button, like many mods are. Personally we're more keen on straightforward draw activation when using lower-powered devices as such. 
There're some inevitable concerns, like what if we throw X Mini into bags or pockets, and the button is pressed down with us not even knowing. MOTI X Mini pod has no lock function. To avoid this from happening, maybe the best way is to turn it off (hitting the fire key five times) whenever you're off vaping. But this is a real fiddle.
Performance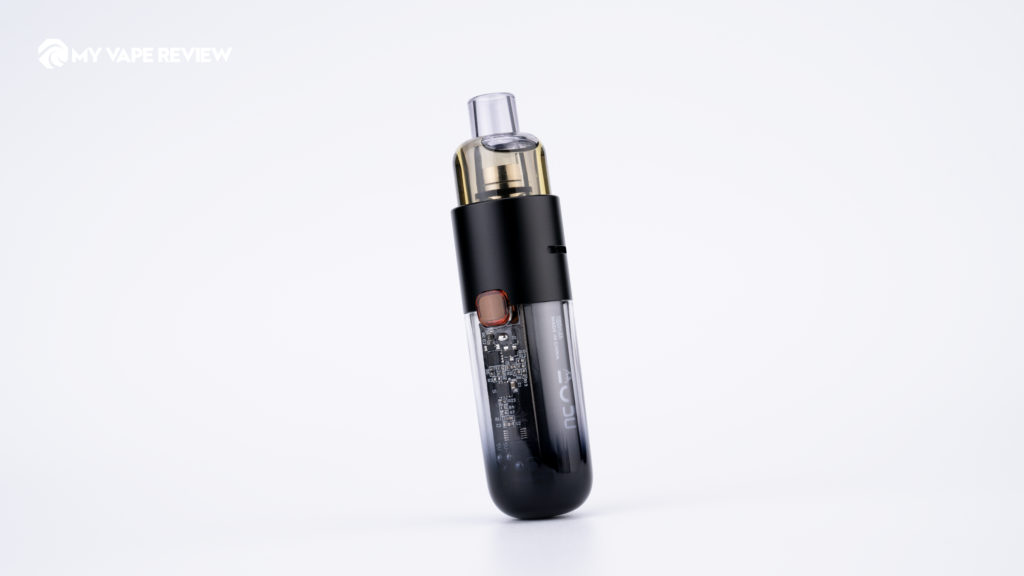 Sometimes we find it hard to define this MOTI X Mini in a couple of simple words. Should we say "it pushes the limits of average pod vapes, delivering DTL vaping with no frill," or "it scales down and simplifies a sub-ohm vape in an unbelievable way?" Or it just makes both happen.
X Mini offers a sub-ohm pre-built coil. Even better, the coil is designed in honeycomb mesh to smooth out every drag. The pod vape first impressed us with its crazily intense flavor. Amazing flavor machine. The massive clouds coming out it is another big allure that kept us hooked on it. Especially when we get the air inlet fully open, vapor is fairly dense. If you chase the biggest clouds, honestly, go for those high-powered rigid box mods. But compared to any devices in its class, MOTI X Mini has no rival. Not exaggerated, it even compares to a lot of pod mods on the market.
As we said before, MOTI X Mini pods are pre-filled. By far they've rolled out six different flavors. Let's see how each of them tastes.
This flavor creates a wonderful combo of refreshing icy rush and warm vapor which makes us completely fall for. Once the succulent raspberry taste starts to fade, a mild note of mint leaves follows up to shine through. Perfect for all day vaping.
A sharp spear mint inhale complemented with smooth throat hit and refreshing exhale, leaving a sour and sweet citrus lemon flavour and fizzy sensation on your taste buds.
Aside from the soothing tastes delivered by mixed berries, we also noticed a touch of floral aroma in this one, which is a real surprise.
Pungent strawberry and vanilla tastes storm into the mouth on the first drag. It's simultaneously bright and rich. Not being bland, it's a classic option for anybody who have a sweet tooth.
A complex blend of multiple fruits. Great balance of sweetness and acidity.
Oversweet, synthetic and kiwi flavor is too blade. Can't vaping on this one for a long time.
Price
MOTI X Mini pod kit MSRP: $21.99
Factoring in everything from vapor production to build quality, we'd say MOTI X Mini is definitely worth the price tag. 20 dollars for a great sub-ohm vape sounds like a real bargain. Also, as X Mini's body is compatible with two different types of pod cartridges from Vaporesso and MOTI, it saves you a lot if you want to swap out between refillable and pre-filled pods. After all, different times call for different machines.